1984 Down South Party
.....where do I start?
It was my freshman year, 2nd semester, and I was a 'spring pledge'. We had a small pledge class - only eleven guys. Each pledge class is responsible for putting together a big party for the actives, and ours was the Down South party. Basically a celebration of our neighbors to the south - in crude fraternity style. Our task - to convert our frat house back yard into a Mexican brothel.
We we not given many resources (ok, none) so everything you see below was.....acquired ....ummm...well - borrowed might be a good way to say it. Anyway, my biggest contribution - well - at least the one with the best story - is the Taco Bell.....bell. Yes, as we were scavenging the streets of Austin for 'Mexican props', I thought it would be a good idea to borrow the bell from the Taco Bell ....yes, the one right there on the Drag just north of campus. Of course, borrowing the bell was a little difficult, as it was built into the building with 4x4 studs, but I figured a saw could handle that in no time. Well, to make a long story short, we got the bell, and made it away without going to jail....and I hope the 'statute of limitations' for this crime has expired now that I'm putting it on the 'net for all to see.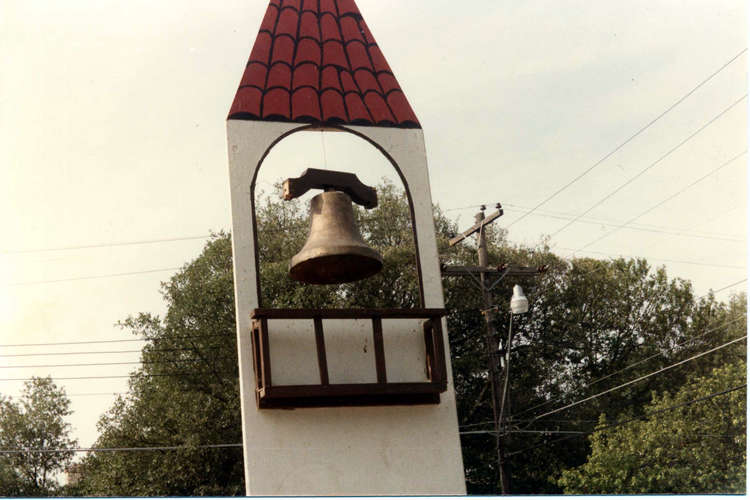 DING!!! Make a run for the border!!!!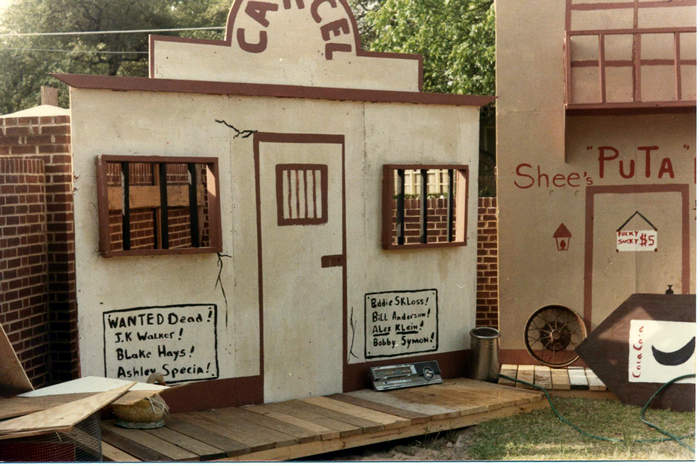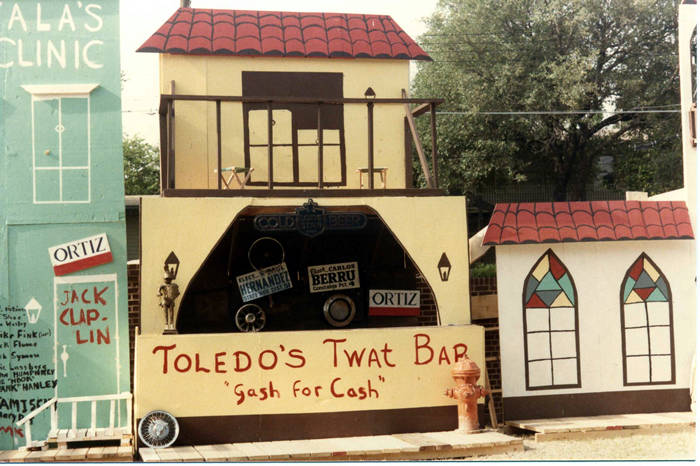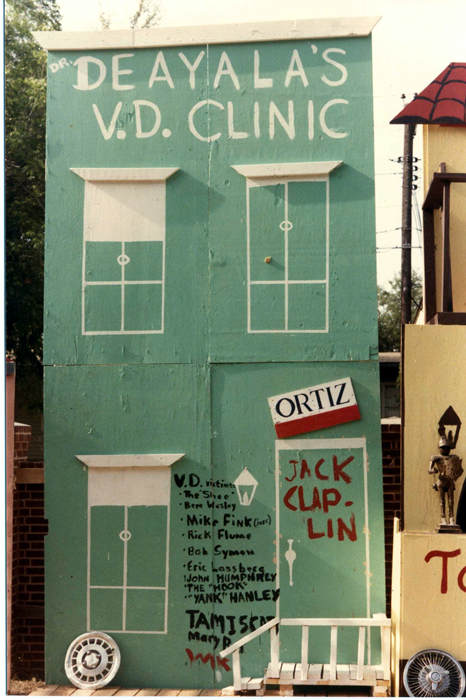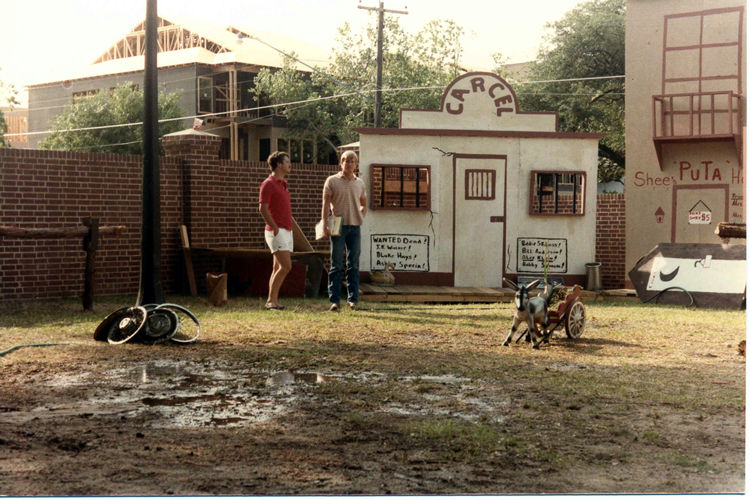 Our Pledge Leader looks over the preperations, and gives his final approval. LET THE PARTY BEGIN!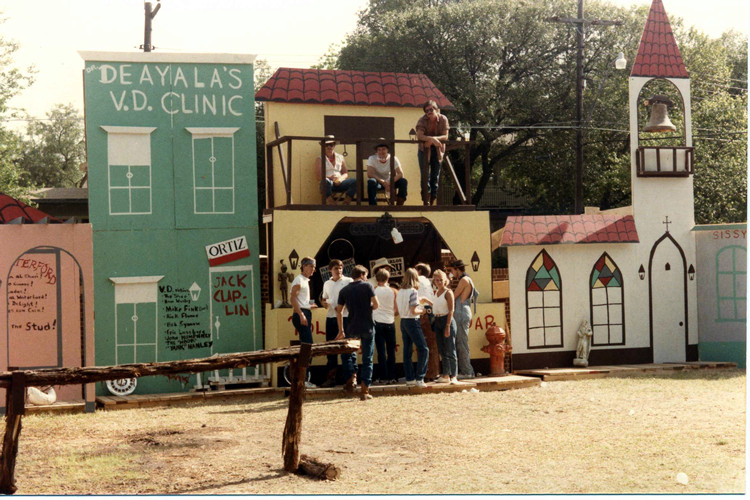 Toledo's Twat Bar is OPEN!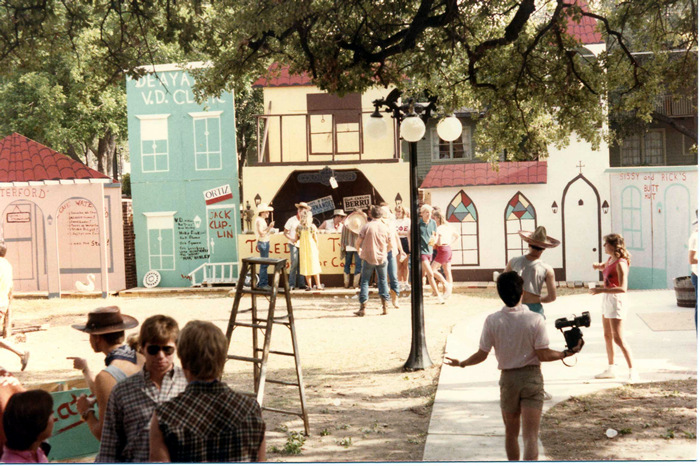 The 'Photo-Tech' guy is working the crowd.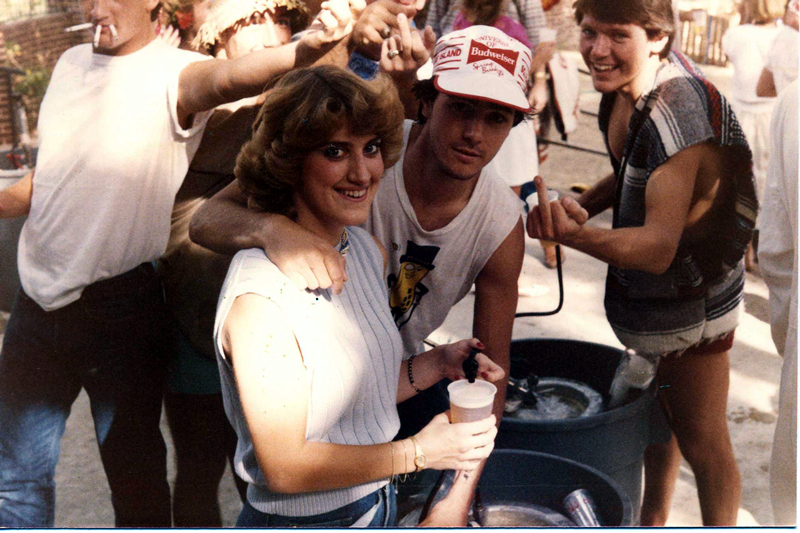 Christi and I grab a cold one. .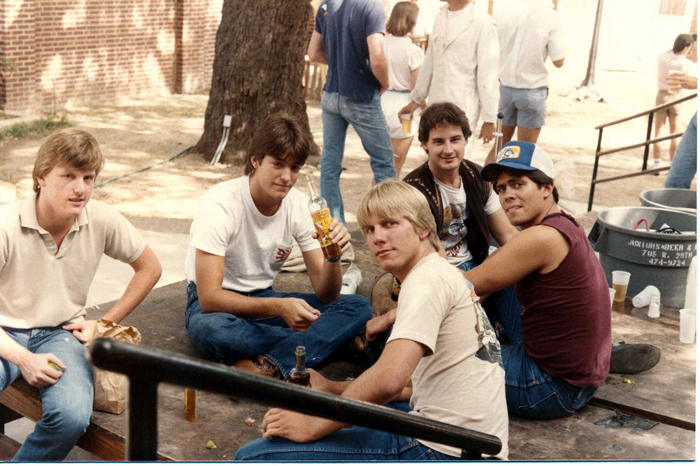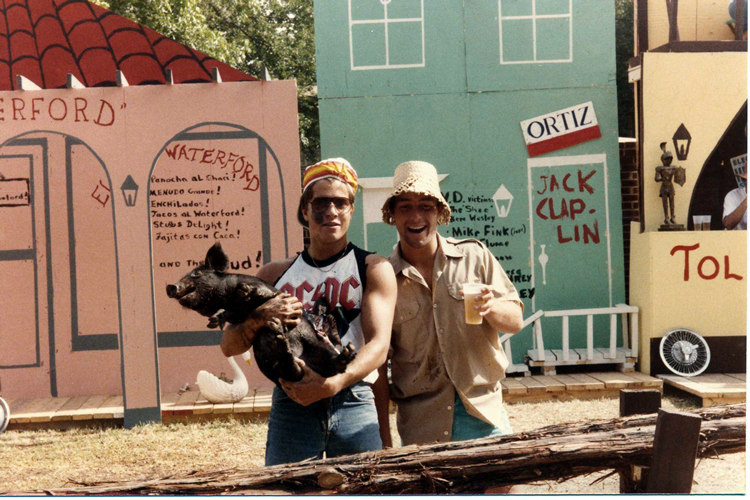 It's starting to get dirty...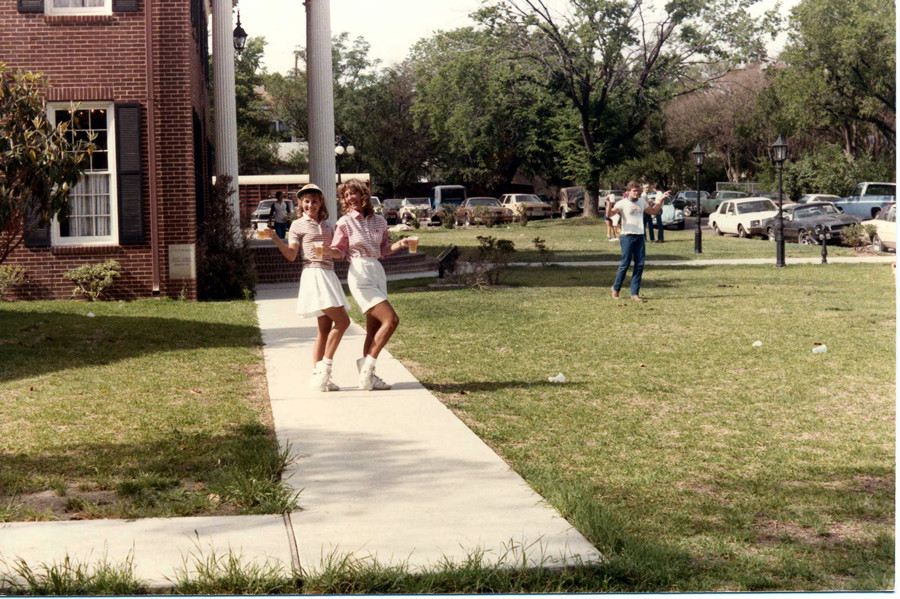 The girls don't dare go in the back yard...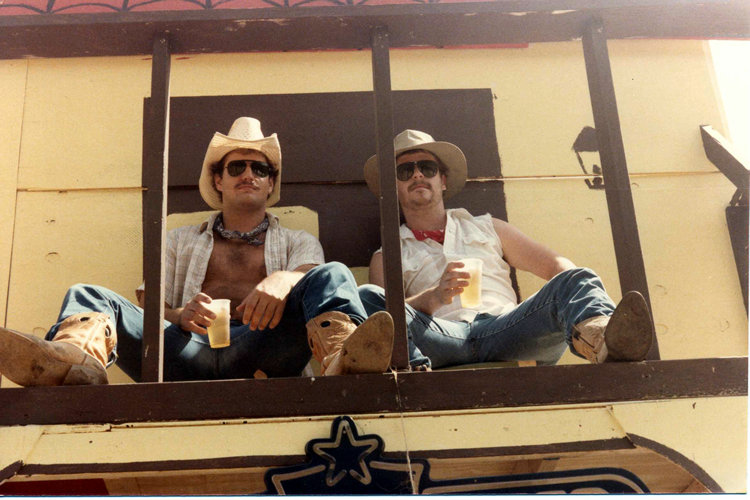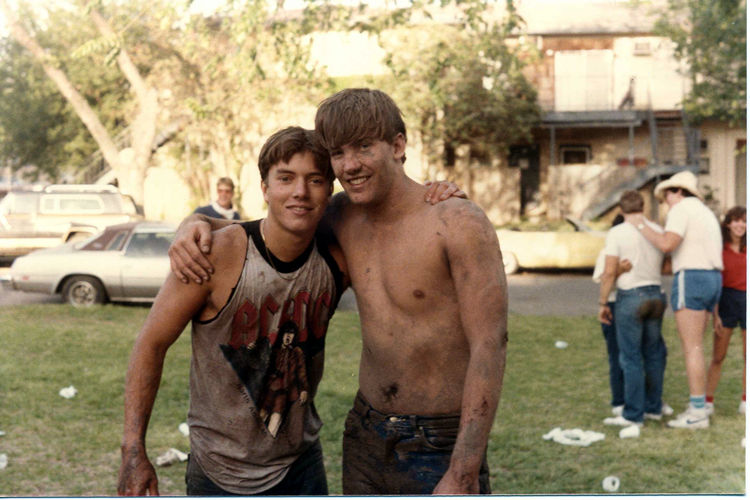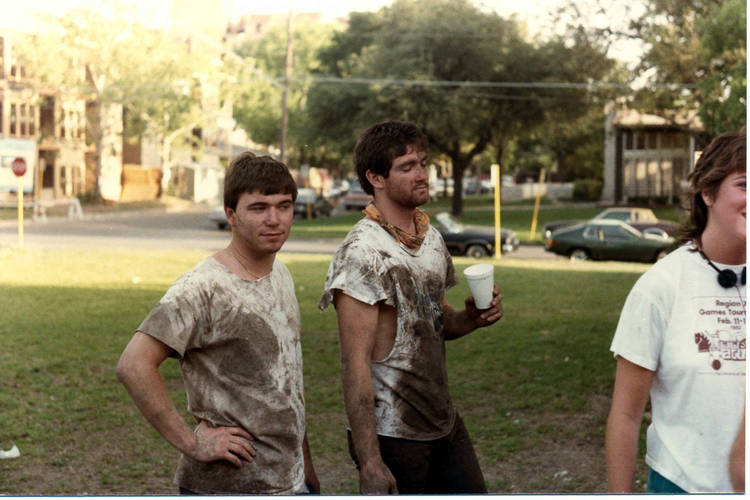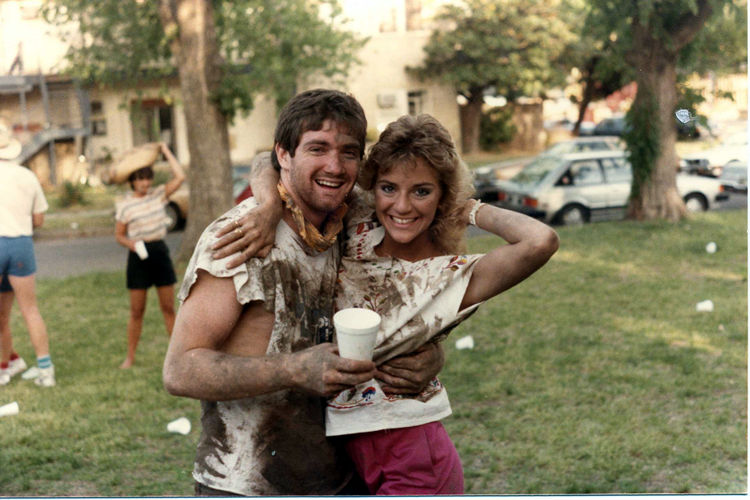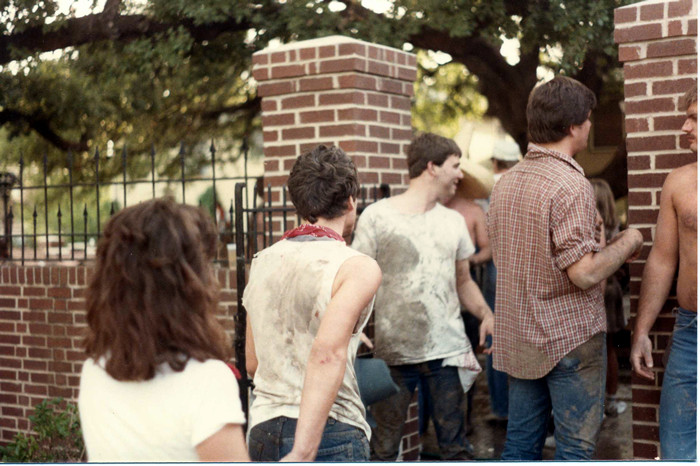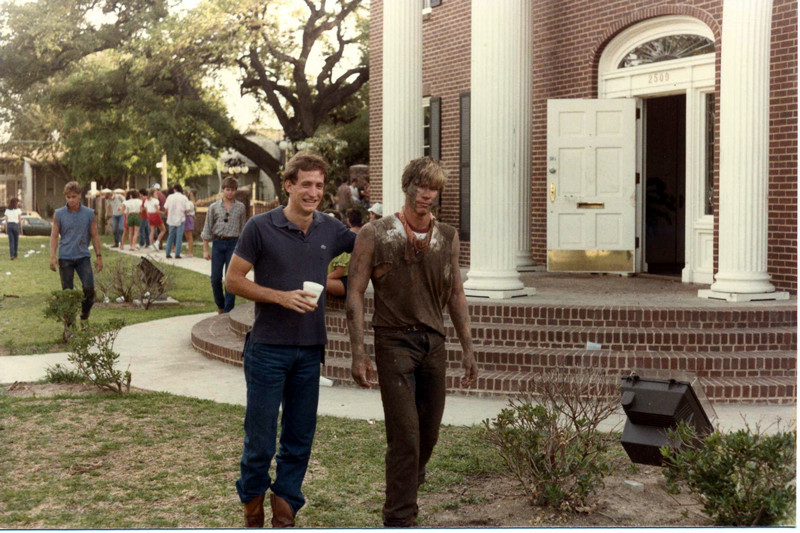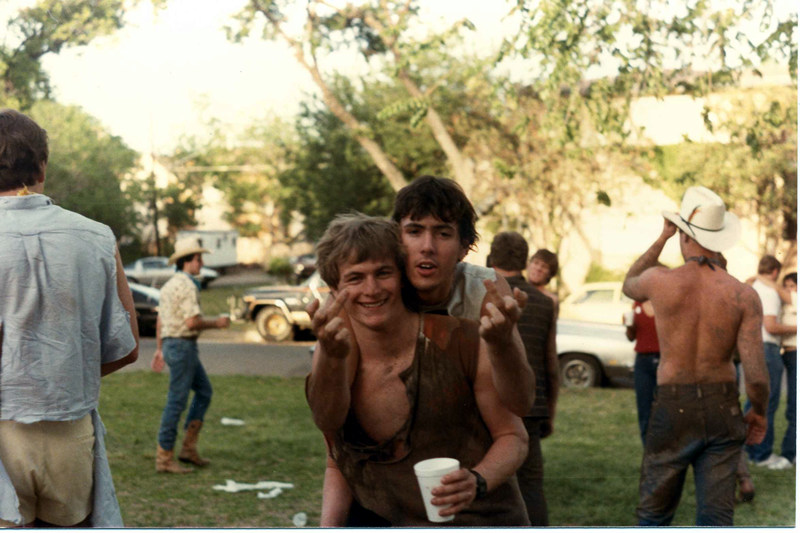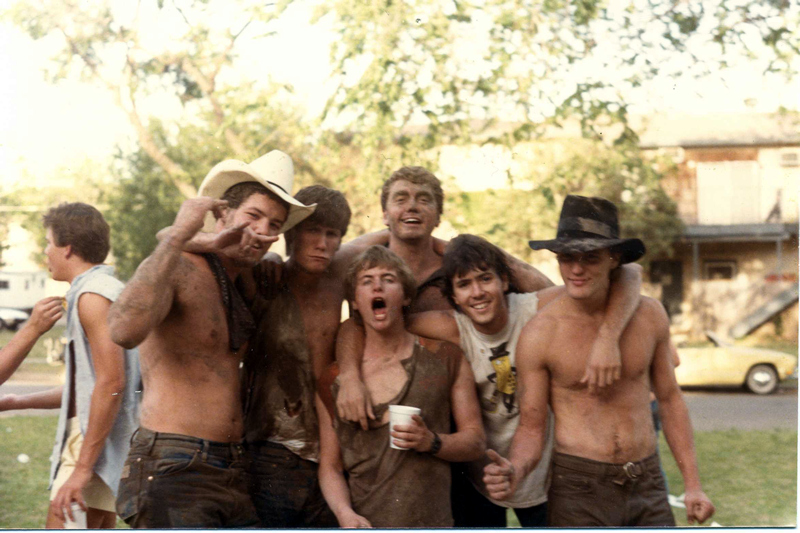 Six of the eleven 1984 Sig Ep Spring pledges.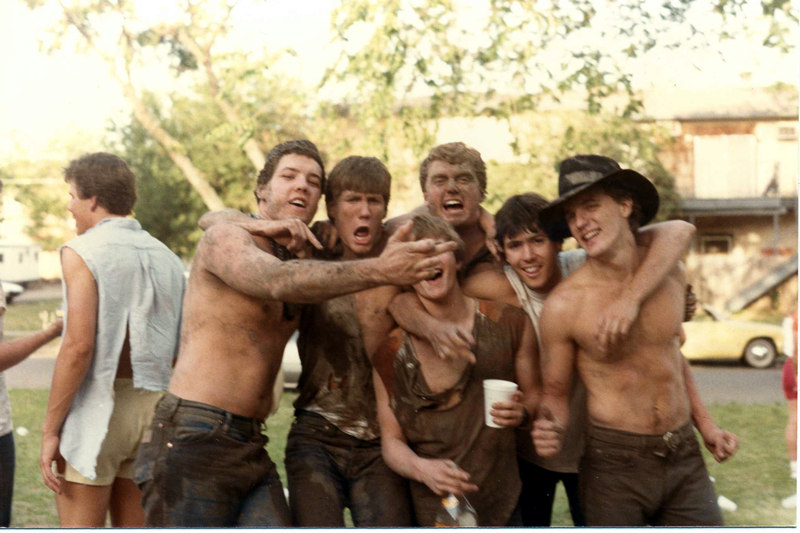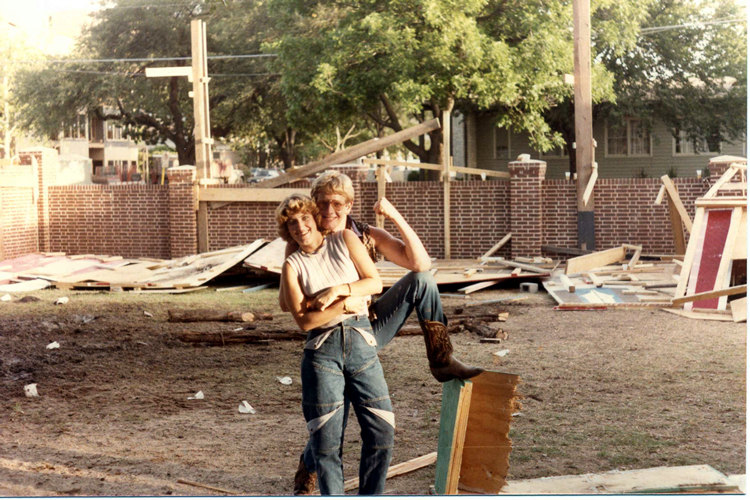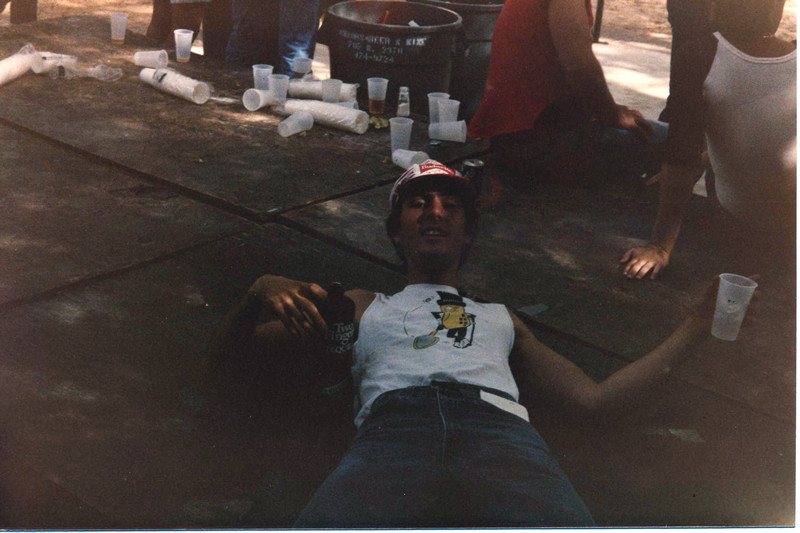 One thing that I did not get pictures of that day (and I regret that I didn't) are the horse rides. Yes - real horses. You could pay for a half hour or so,and just take off. Imagine a bunch of drunk frat guys riding horses all around west campus. Well, let me tell you - this is one of the most memorable moments of my 4 years in college. Riding that horse with Christi holding on to me, giving me more tequila shots from the canteen - followed with a lime slice, of course. We rode from the frat house back to campus, up the west mall and then down the south mall - right down the center grass. From there we made our way back towards the frat house. We made a detour through the Burger King drive through. That was the best double cheese burger I ever had.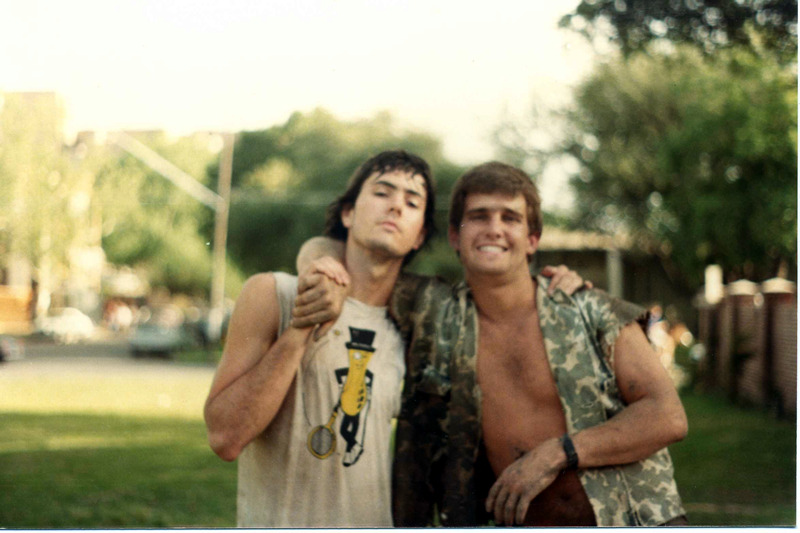 ---