In August, I had the opportunity to attend one of the Houston Texans pre-season games. I was pretty excited to go. I've only been to a few games in the new stadium and always had a blast. But best of all - these were NICE seats - deluxe suites. We enjoyed a nice buffet of boiled shrimp, hot dogs, popcorn, nuts, chips, dips, drinks and of course - cold beer.
How can it get any better than that?? ...Chillin' with some friends, watching a great game, getting great service from the concierge. I suppose the only thing better would be if a few of the cheerleaders actually left the field and came up to visit with us. Yeah, it was an great game!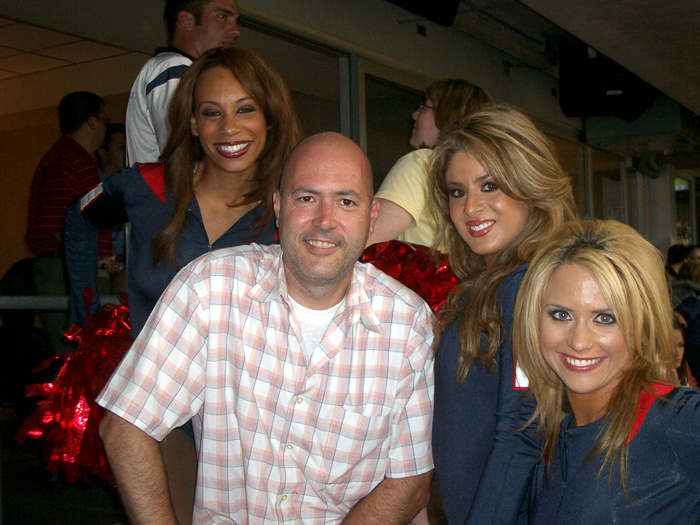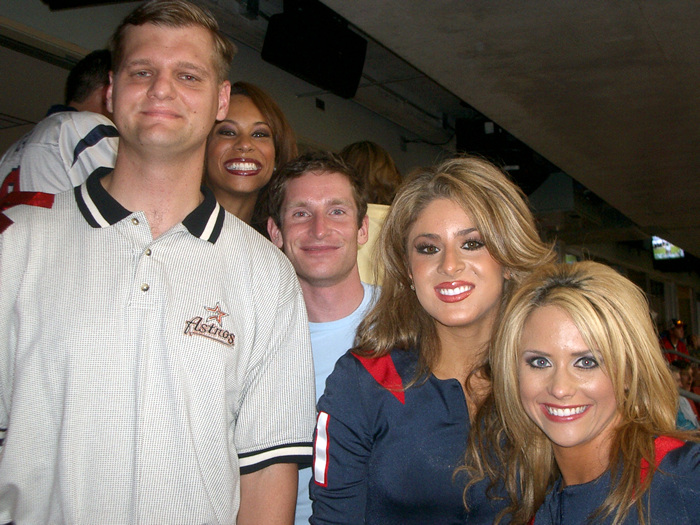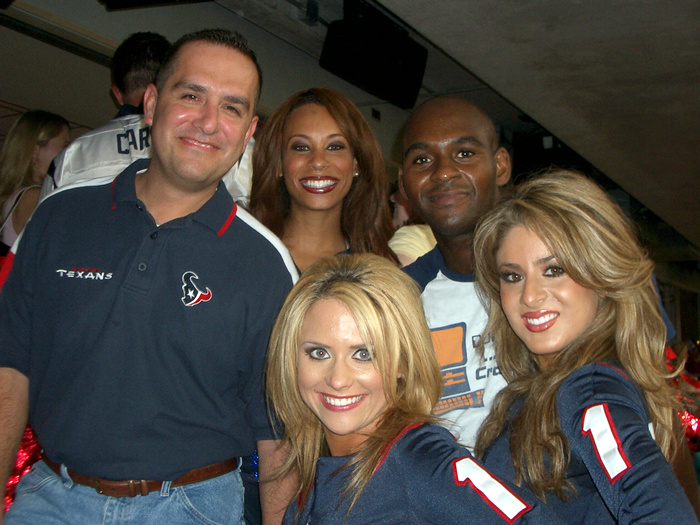 It can't get any better than that, can it? Well, YES IT CAN! Here's a couple pics of my buddy KC getting down on the field with a press pass. Don't worry - it's all legit. One of my friends happens to be the official photographer of the Houston Texans, and he can sometimes bring along a 'helper'.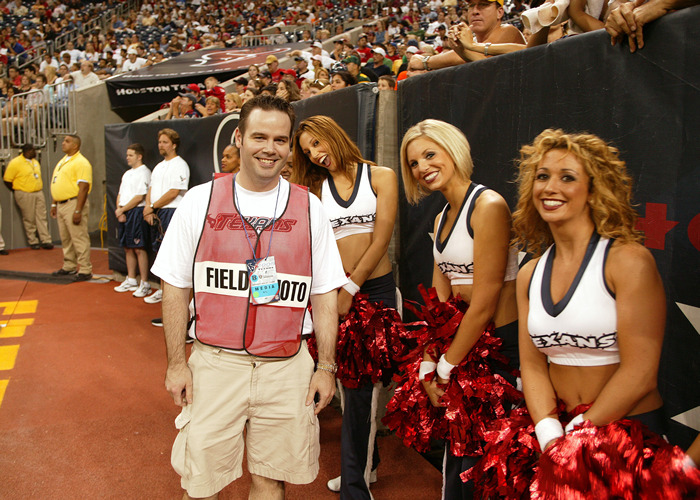 LOL - I don't think he took many pictures of the game.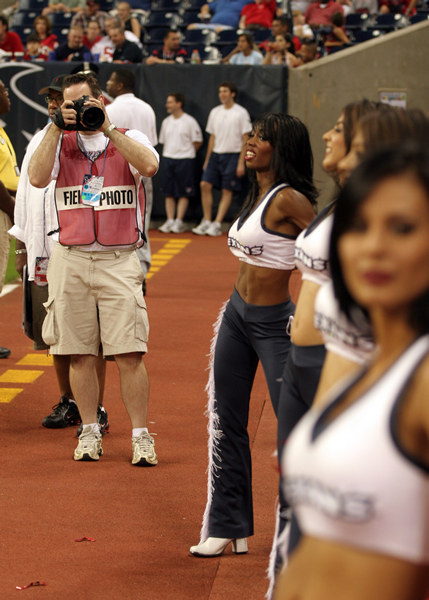 Here's a picture of us in the suite, taken from down on the field. Pretty cool. :-)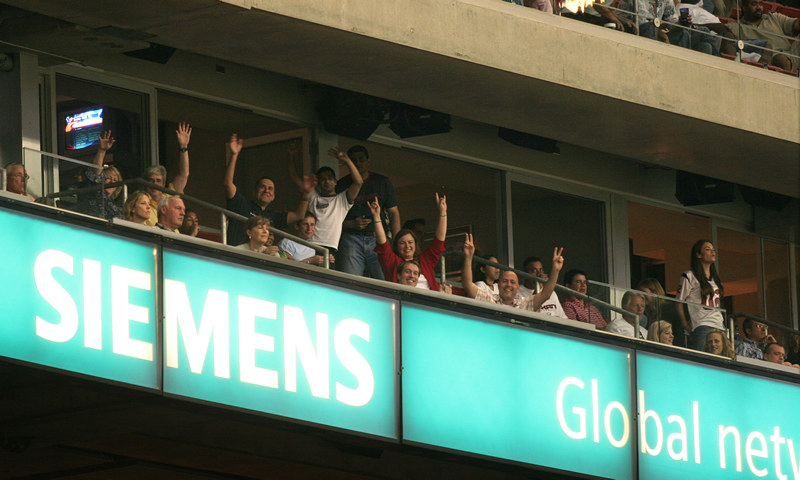 ---