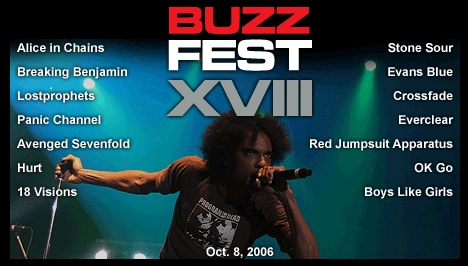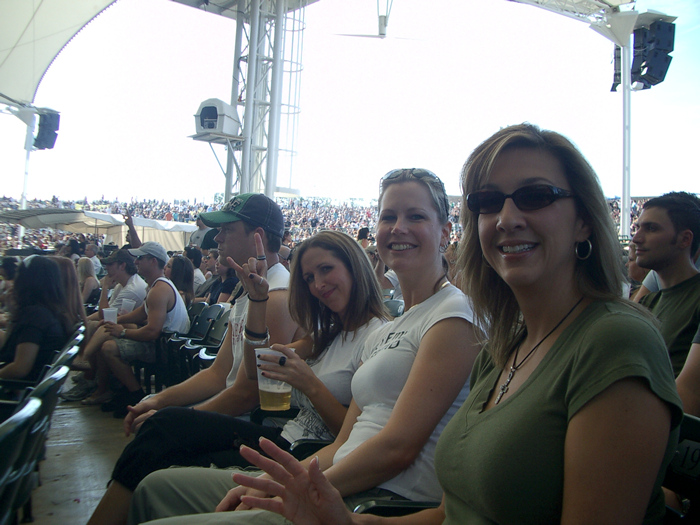 Welcome to Buzzfest!!
We were in the left section, row W - nice seats.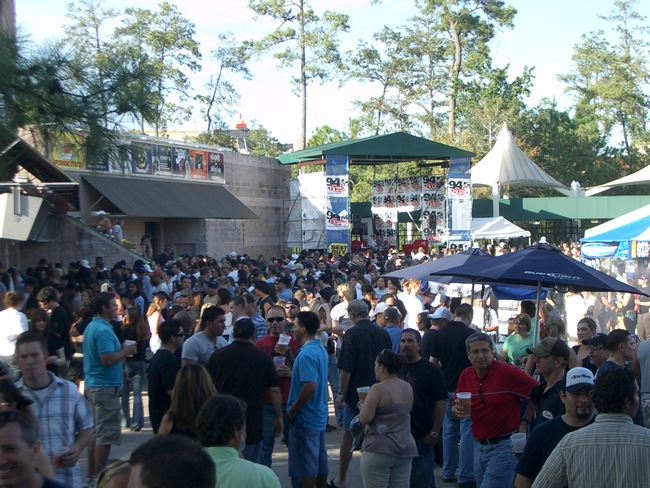 Here's a look at the 94.5 broadcast booth.
It looks crowded, but thankfully the beer lines were short. :-)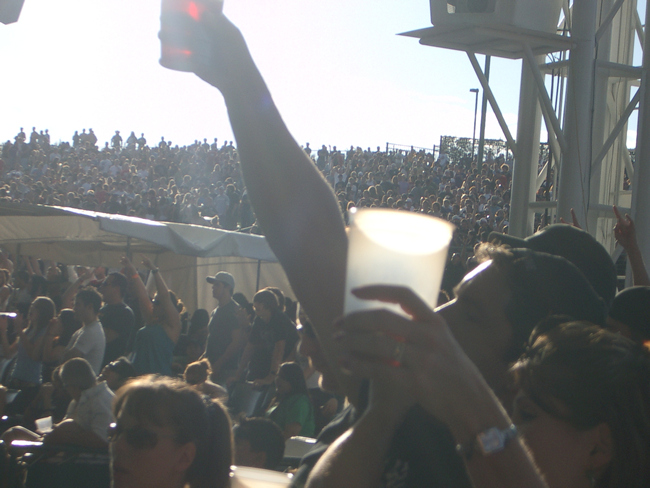 WOOOOOOOOOOHHHHOOOOOOOOOOO!!!
Video from Youtube of Stone Sour performing at Buzzfest: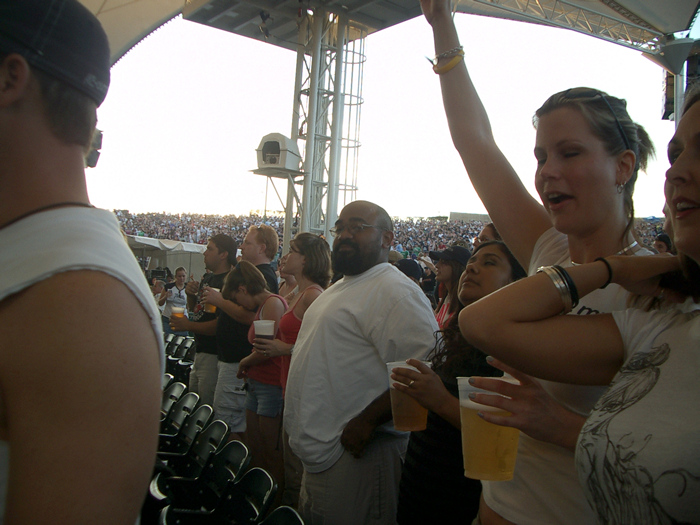 BIGROB!!!!!!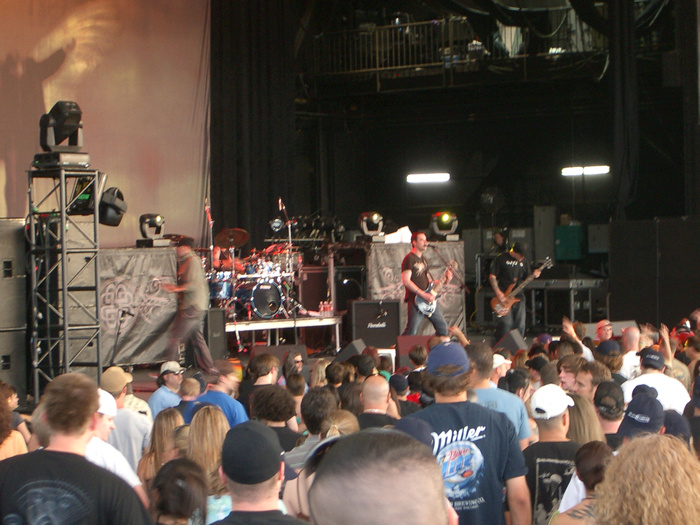 OK, I'm showing my age....I wasn't sure who this band was, but the lead singer reminded me of Kyle Bennett
EDIT: It's Breaking Benjamin!!
And here are a few vids of Breaking Benjamin: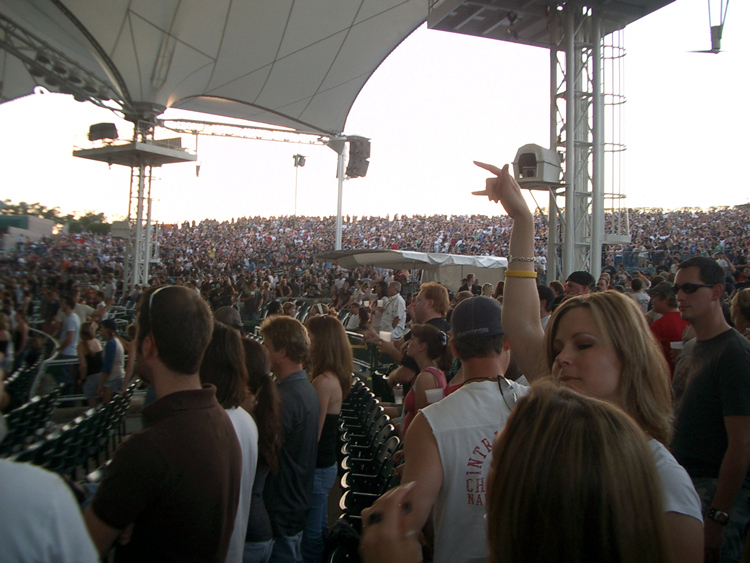 Look at ALL those people on the hill.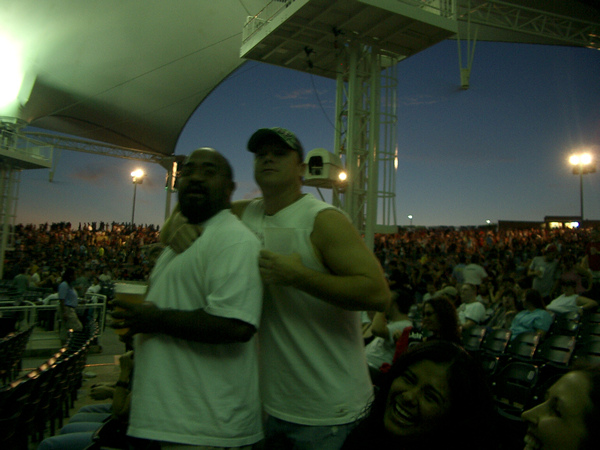 Tony assaults BigRob.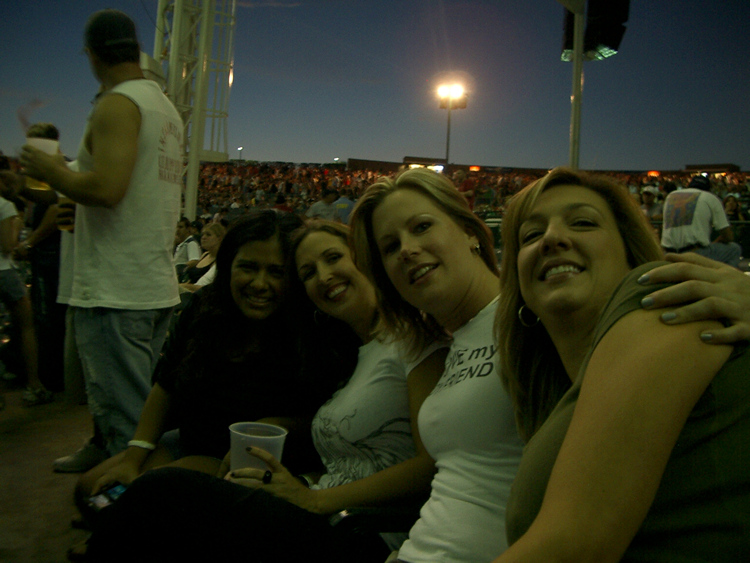 The Rock-n-Roll girls - Monica, Regina, Ami and Jacqui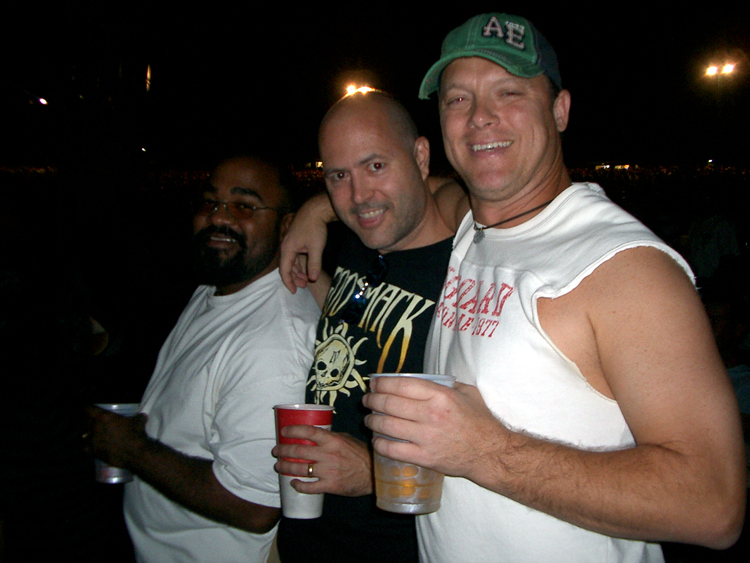 TCC - The Concert Crew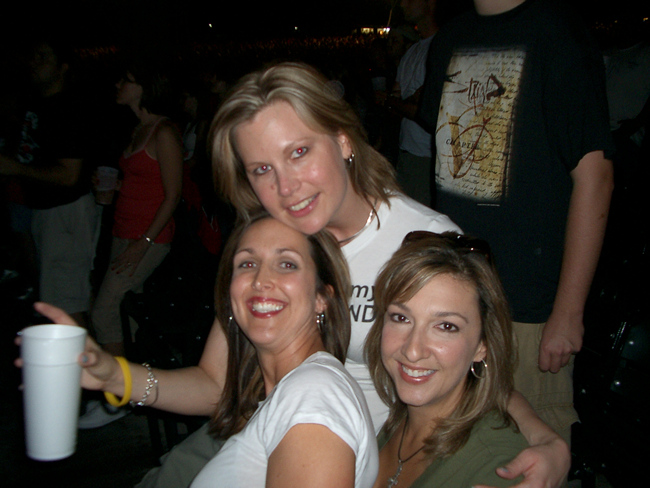 ....Squish in just a little more please...
The headline band was Alice n Chains, an old favorite of mine from back in the 'grunge' days. I had the pleasure of seeing them back in '92 just before 'Dirt' was released. Their stage setup back then looked like a nice living room - a big leather sectional, coffee table, lamp....I remember thinking how mellow Layne was - singing some of the songs while seated in this big leather chair (angry chair?). In retrospect - he was probably all messed up on heroin. It's sad he had to throw away his life away like he did, but he put all that pain into some amazing music.
Anyway, when I heard they were coming around again, I knew I had to go. I'd seen William Duval on the VH1 Rock Honors show - so I knew he would nail the lyrics. He did. I can't remember the exact set-list but they hit most of my favorites. A highlight of the show was when Dave Navarro joined them on-stage for Jane's Addiction 'Mountain Song', and then the lead singer from Kings X (Doug Pinnick) also came out for 'Man in the Box'...awesome.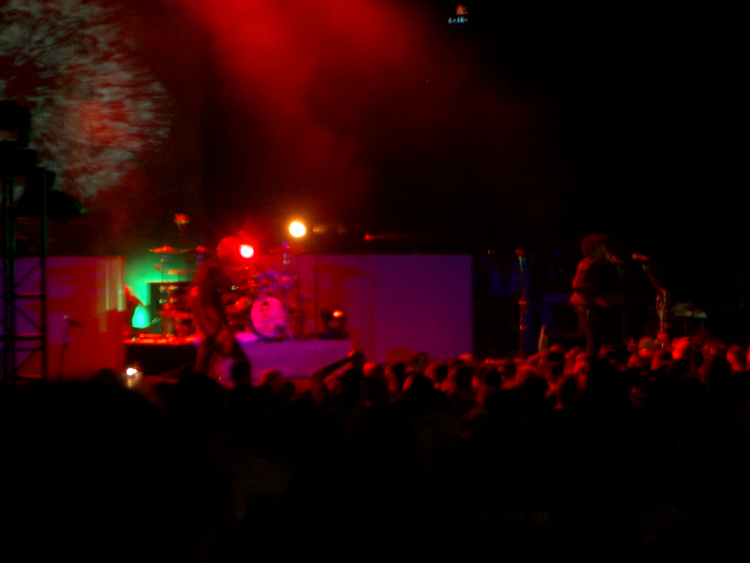 Alice -n- Chains!!!!!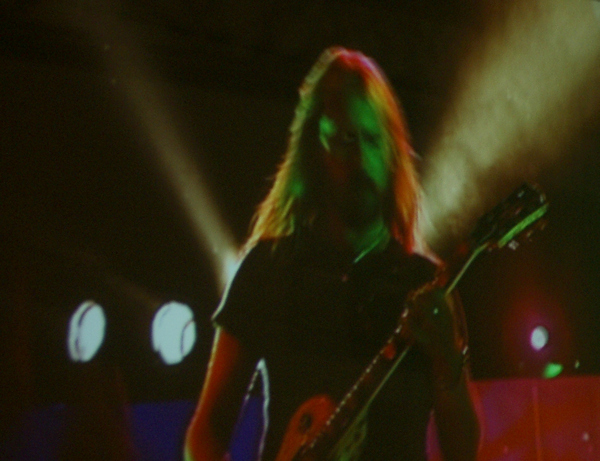 Jerry Cantrell is one of my favorite guitarists.
(this picture is from the big screen)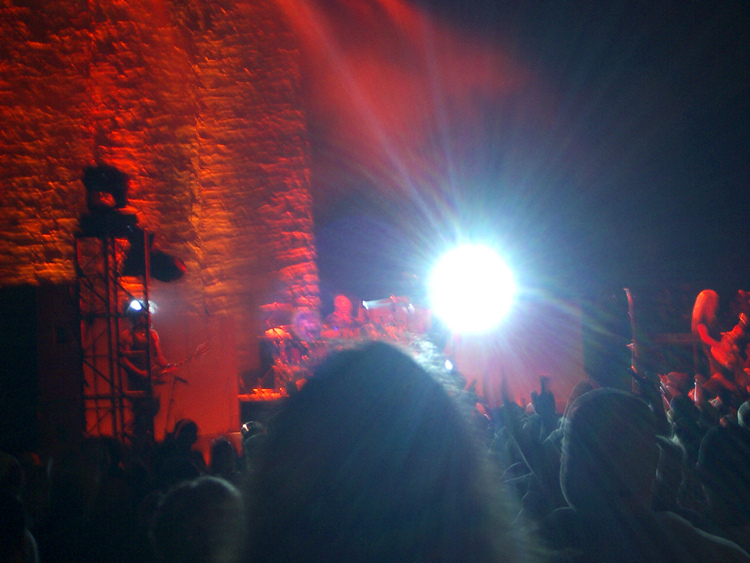 On the left, behind the scaffolding, is Dave Navarro.
On the far right is Jerry Cantrell.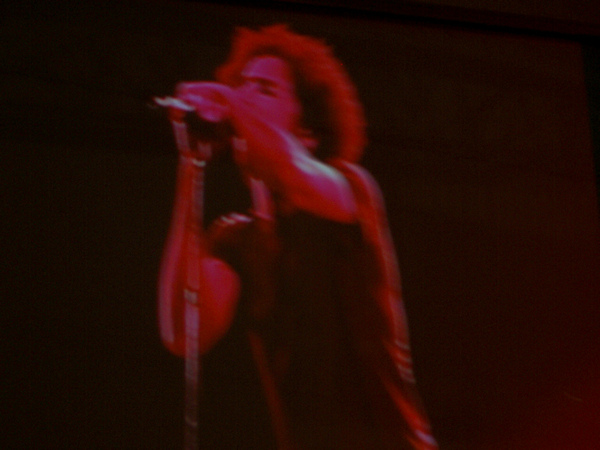 William Duval nailed every note - props to him.
The following pictures are courtesy of the official Alice-n-Chains site: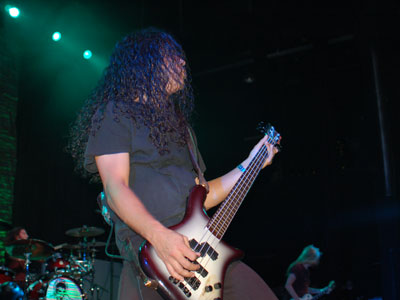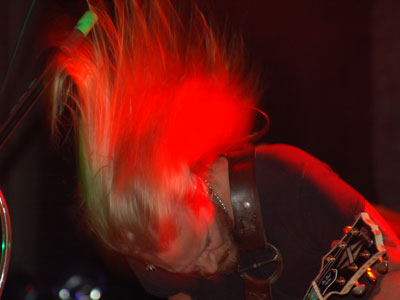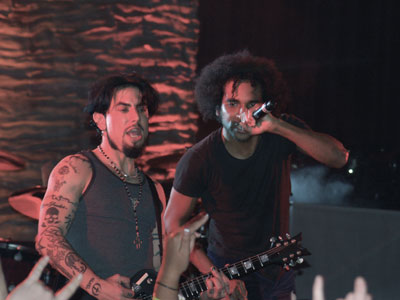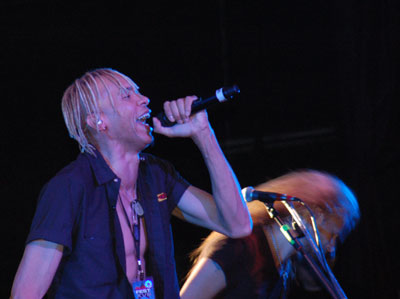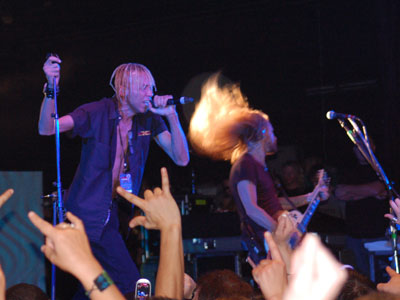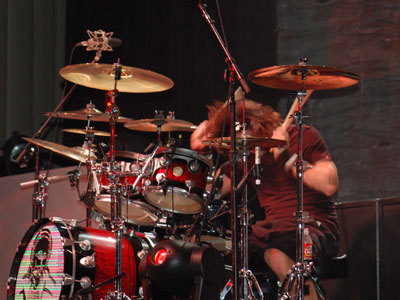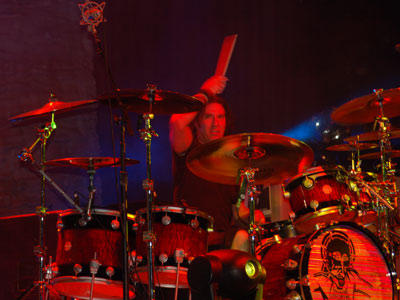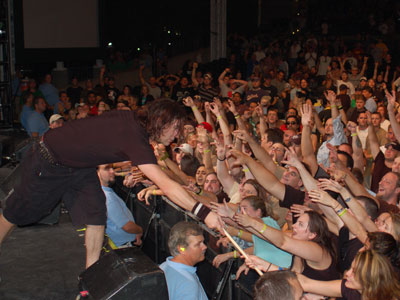 And to finish out this page, here is video of Alice -n- Chains from that night:

---