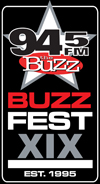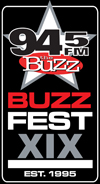 MAIN STAGE
1:35-2:05 Smile Empty Soul
2:30-3:05 Chevelle
3:30-4:05 Jet
4:30-5:10 Hinder
5:35-6:15 Papa Roach
6:45-7:30 Three Days Grace
8:00-9:05 Puddle of Mudd
9:35-10:45- Seether


SIDE STAGE
1:10-1:35 Autovein
2:05-2:30 The Vanished
3:05-3:30 The Exies
4:05-4:30 Saosin
5:10-5:35 Red Jumpsuit Apparatus
6:15-6:45 Finger Eleven
7:30-8:00 Buckcherry
9:05-9:35 Blue October

YEAH BABY!!! We had a BLAST at the spring 2007 Buzzfest! As you can see from the lineup above, it was a full day of good music, cold beer, and LOTS of interesting scenery. I'll talk a little more about that later - but for now - let's see the pics!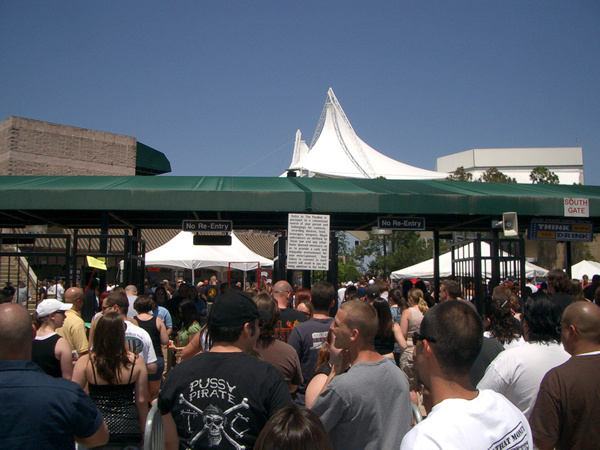 The line to get in. Empty your pockets please!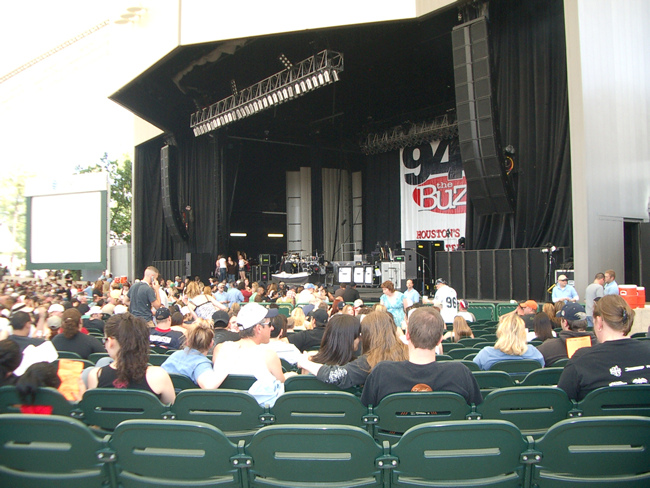 We made it in time to see Chevelle.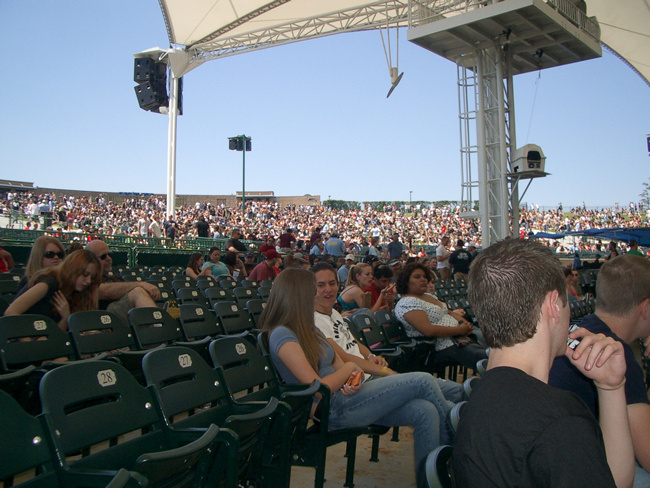 Still lots of seats open this early.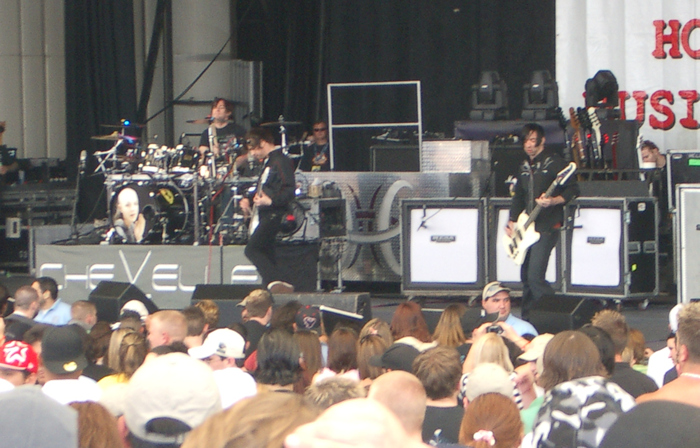 Chevelle hits the stage.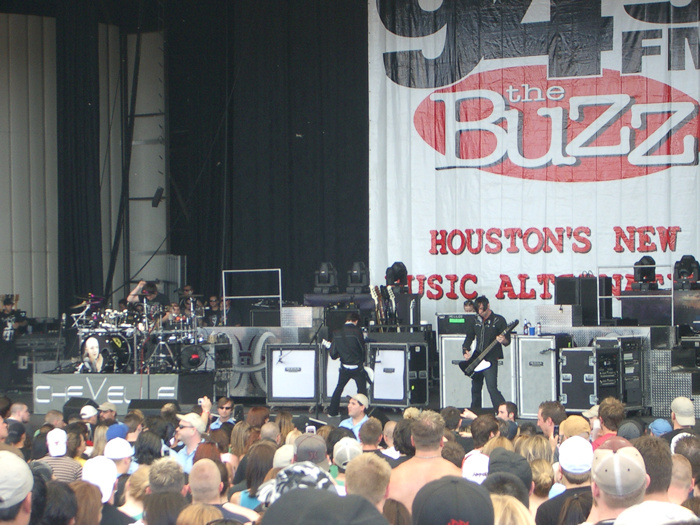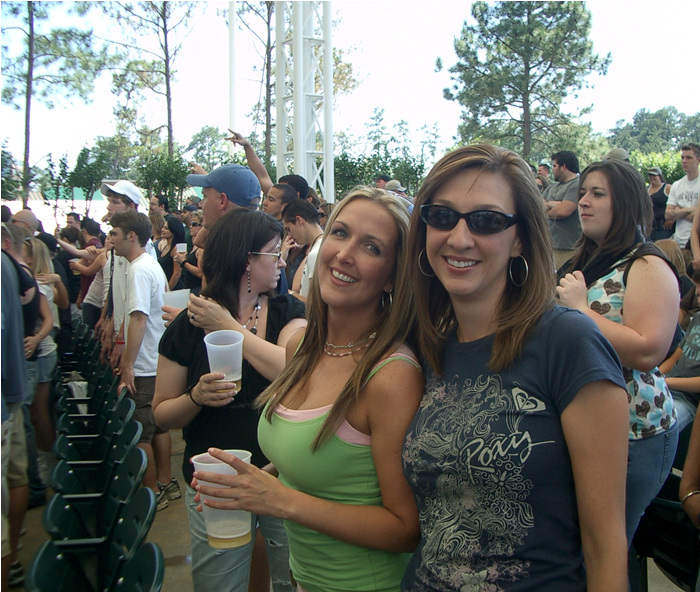 Two of the most beautiful women at Buzzfest!

..and a few of the luckiest guys.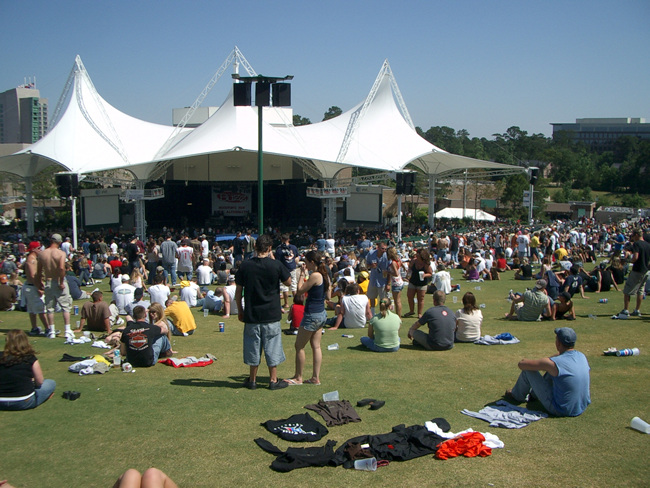 The view from the lawn - thank god we had better seats.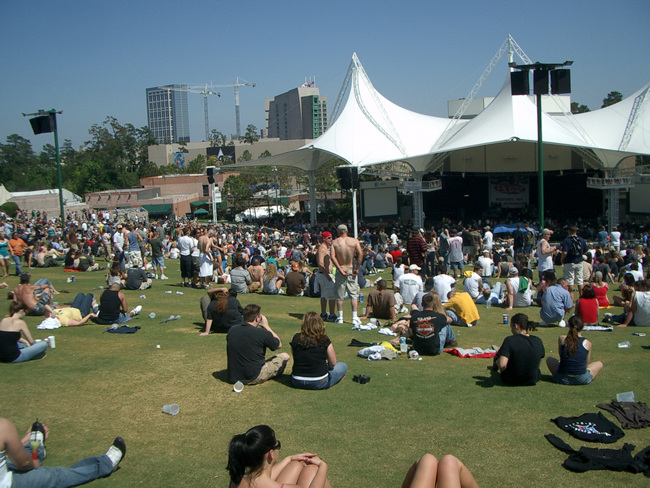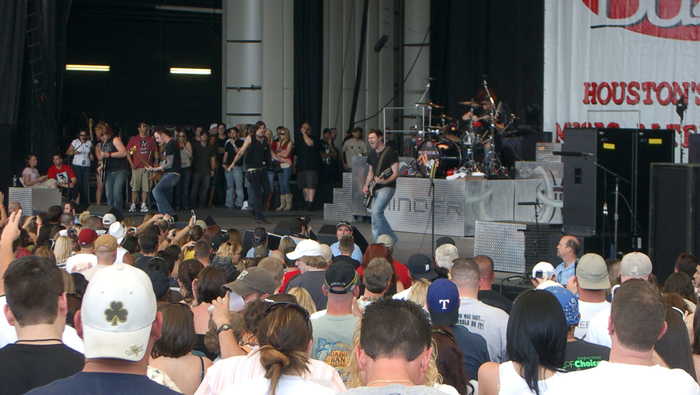 We took a break, and didn't see Jet - but we made it back for Hinder.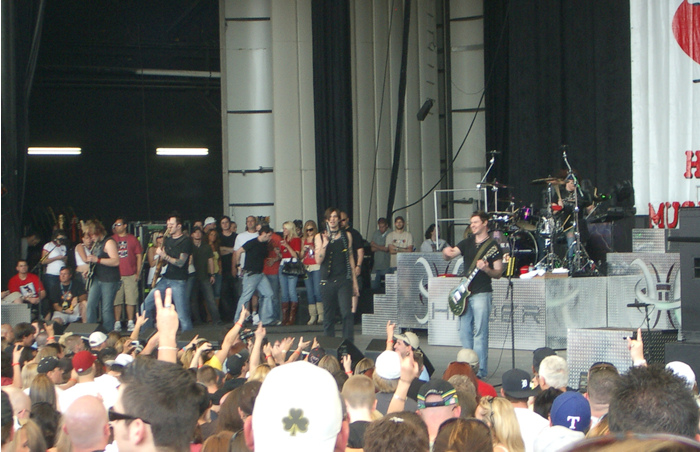 Hinder had the happiest guitarist ever!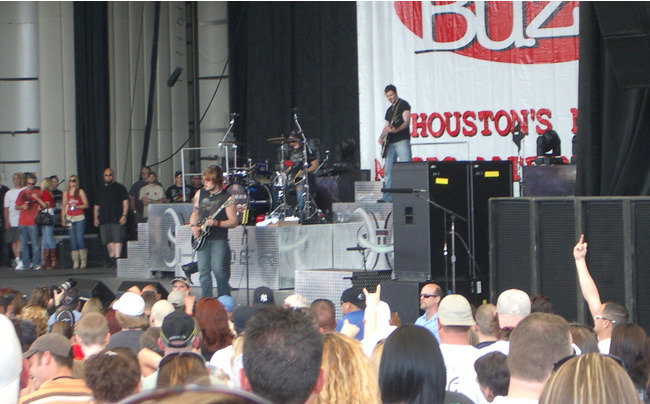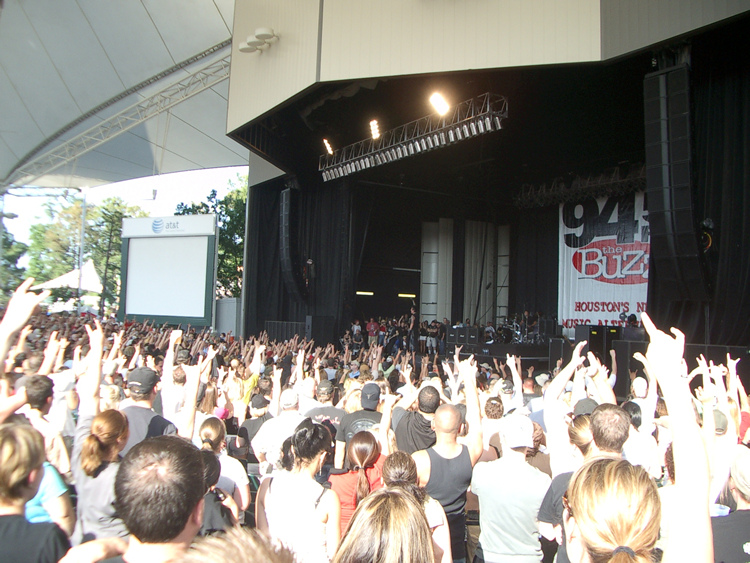 All the bands were good, but Jacqui and I both thought Papa Roach really stole the show.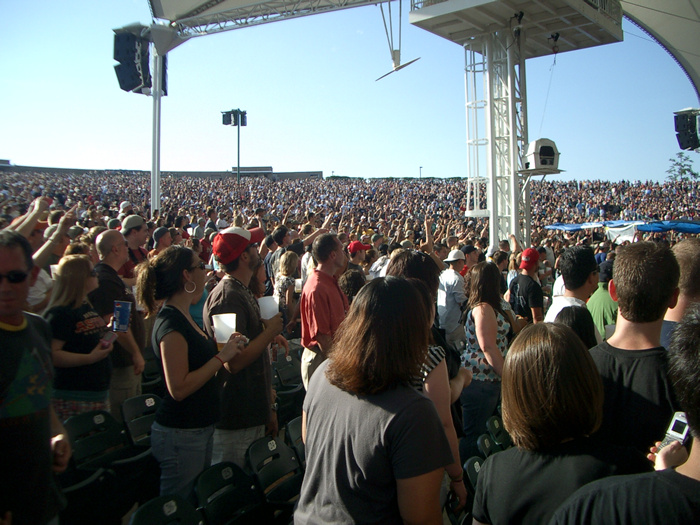 The lead singer is in the crowd somewhere over there...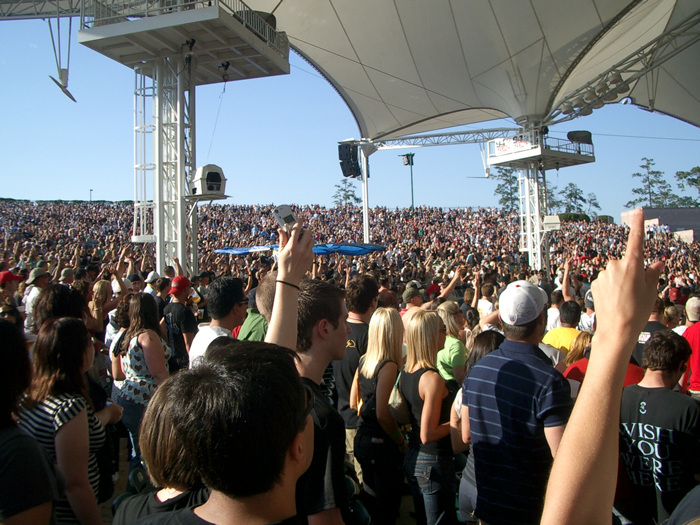 See him? ...no, but I see a couple nice blondes.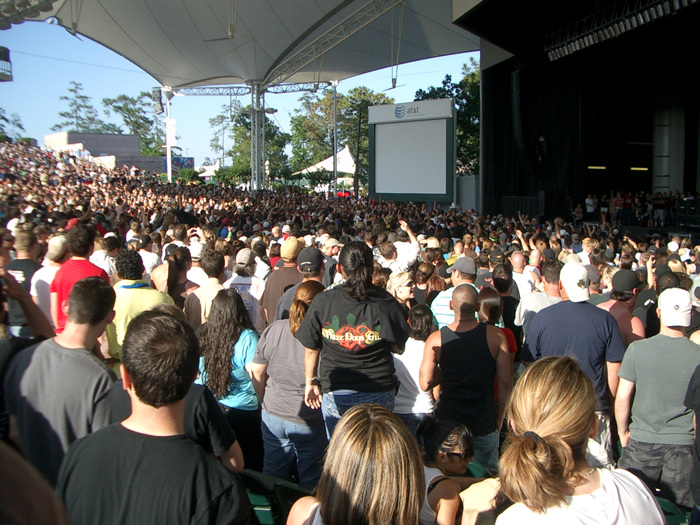 Is that him??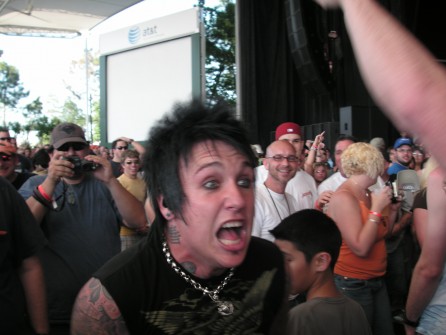 THERE HE IS!!
OK, I ripped these two pics from The Buzz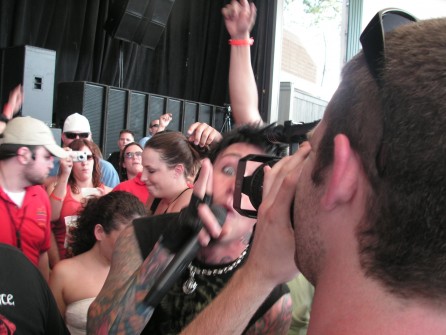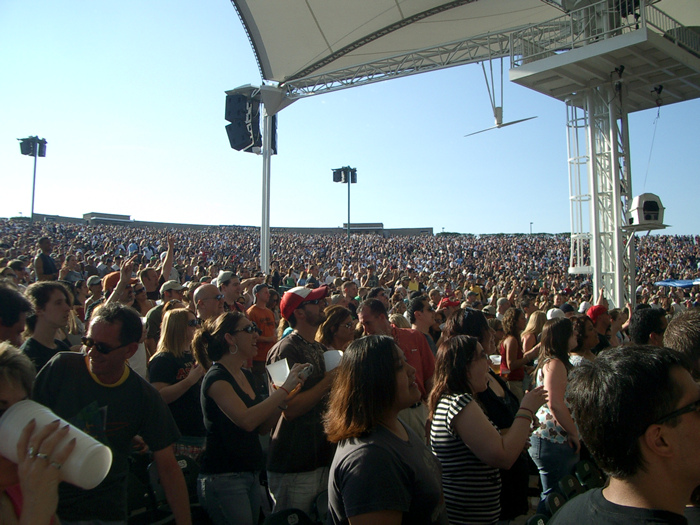 A shot of the crowd - pretty packed at this point.
Here is some video of Pappa Roach that day: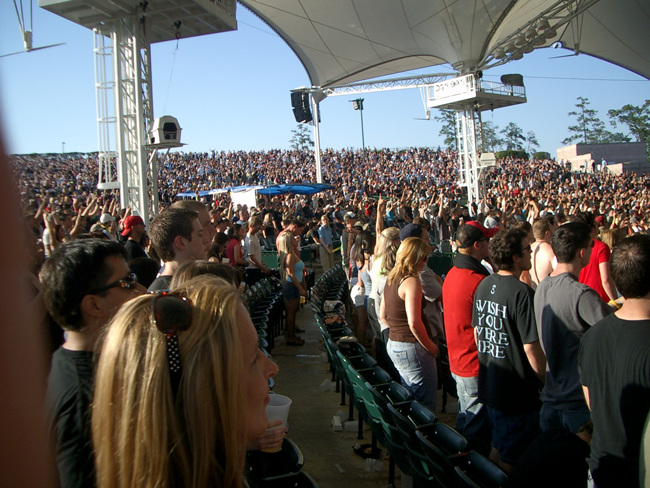 Regina enjoys the show.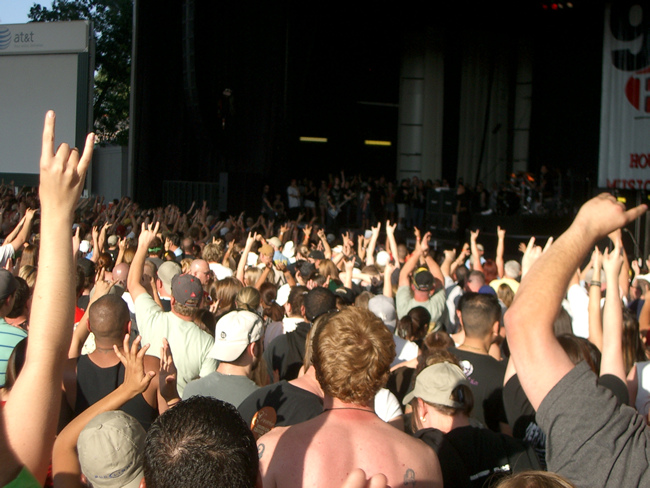 Papa Roach says Good-bye.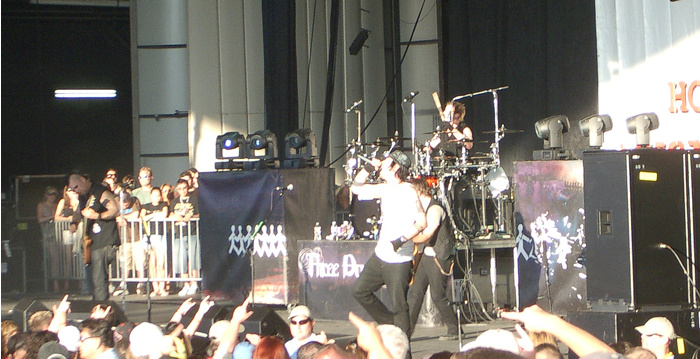 Three Days Grace had a hard act to follow coming on after Papa Roach.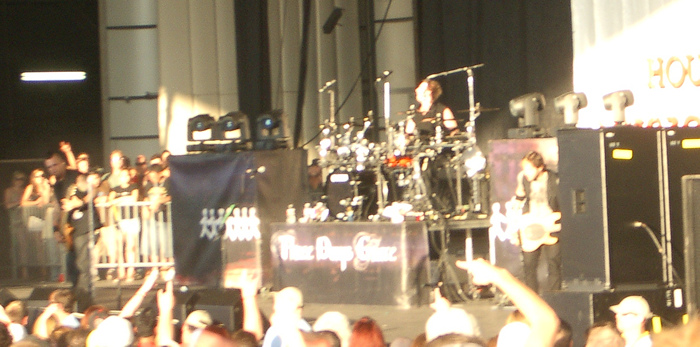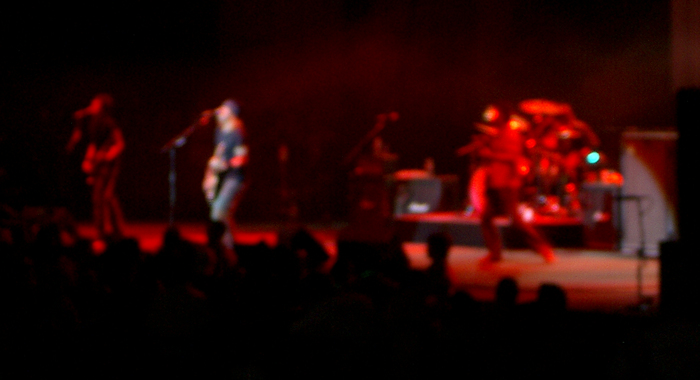 Puddle of Mudd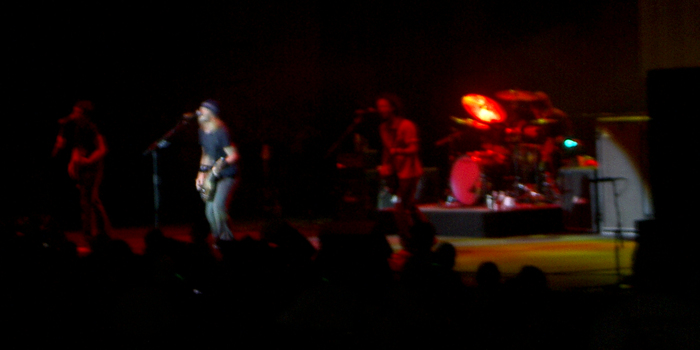 Video of Puddle of Mudd: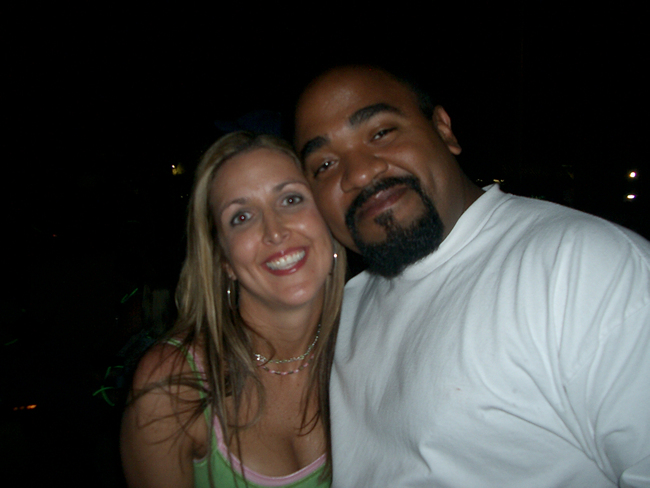 Rob and Regina are all smiles.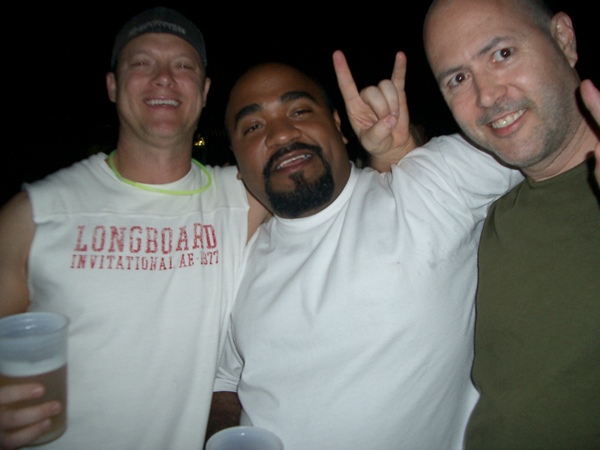 -=TCC=- The Concert Crew~!
For some reason, I didn't get any pictures of Seether.
However, I managed to find this - the first Vid is EXCELLENT sound quality: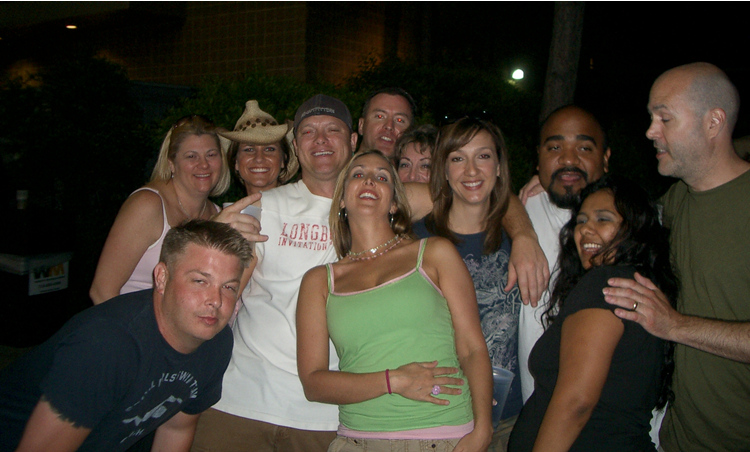 Group Photo!!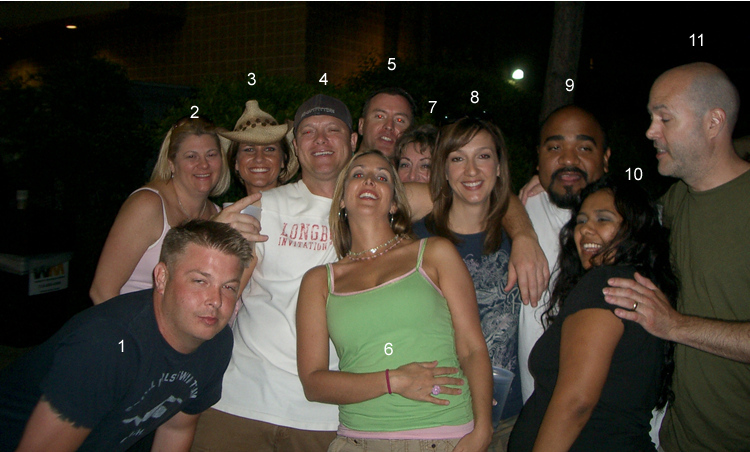 OK - let me introduce everyone:

1) Vince
2) ??
3) Jennifer - she was very proud of her new boobs. I got to see them three times! And Jacqui will agree when I say - they were awesome!
4) Tony - Mother Hen of the party.
5) Eddie - doesn't LOOK crazy, but he really is.
6) Regina - Mother Hens main squeeze.
7) Annette - otherwise known as the Old Horny Lady who sat behind us.
8) Jacqui
9) SluttyBigRob - really did earn his name tonight. Not only was he the one who got Jennifer started - he also was 'Mac-daddy' on the Old Horny Lady.
10) Monica - she is HARDCORE!! And puts up with SluttyBigRob....even when they both fall over backwards.
11) Some bald old dude....Oh, that's me.

---