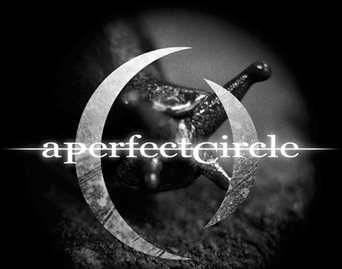 7/28/2003
I was one of the lucky few who managed to snag tickets to the 7/28/03 A Perfect Circle concert. They are doing a small club tour before the new album comes out, and they only played one date in Texas - at the Granada Theater in Dallas. The wife and I made the four hour drive from Houston, got checked into a hotel, and headed down to the Lower Greenville Area. We parked ourselves in a nice Tex-Mex place right across the street from the Theater, and waited anxiously for show-time.
Three taco al-carbons and four beers later, we walked across the street, and made our way through security. Pigmy Love Circus was the opening band. If you're not familiar with them, you may know their drummer - Danny Carey. He is also the drummer for TOOL.
Anyway, I won't bore you with any more details - let me just say the show was AWESOME! APC's set list was:
Intro
Pet
The Hollow
Magdalena
Weak And Powerless
Orestes
Rose
Thinking Of You
The Package
Three Libras
Thomas
The Outsider
The Nurse Who Loved Me
Judith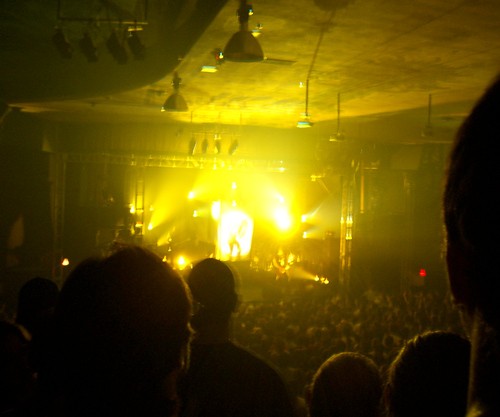 It was general admission, and you couldn't get up front unless you were willing to fight for it.
I couldn't talk the wife into it - so we settled for a nice spot next to the bar.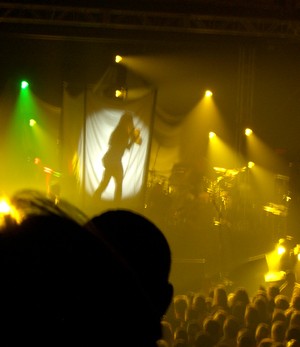 Maynard's go-go dancer cage.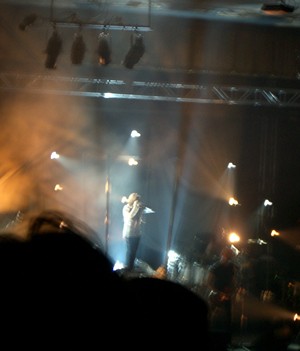 Security was everywhere - getting pictures was a challenge.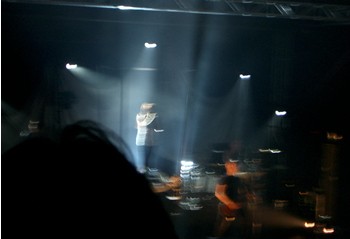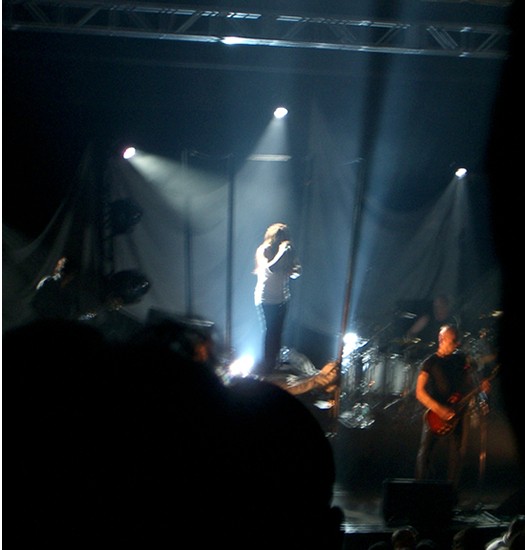 This is the best picture I got - and one of the few where you can see Billy.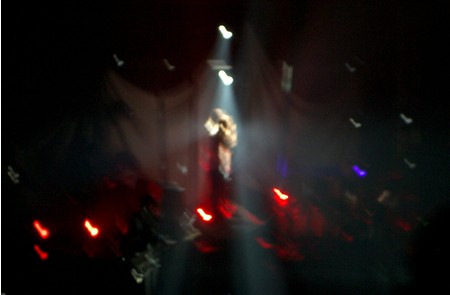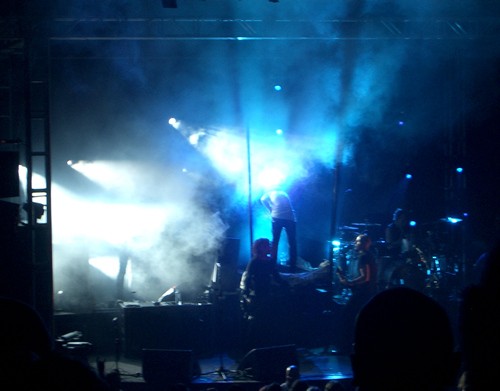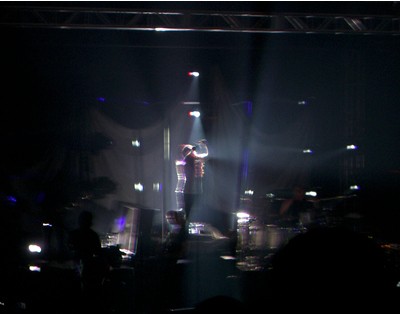 Maynard said "see you again in the fall".
Which means I'm already looking forward to seeing them again.
---