Jacqui, Micci, Andy and I all enjoyed a long weekend vacation to Amsterdam. We left Houston Thursday evening, and arrived in Amsterdam just before noon on Friday. A nine hour flight doesn't sound fun - but it is when you're lucky enough to travel first class.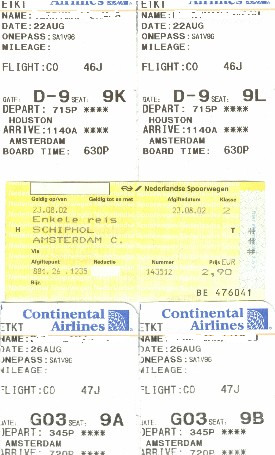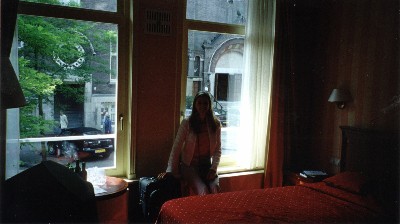 Just outside our window, was a beautiful old church.
As we were unpacking, a wedding was just finishing,
and we got to see the bride and groom get PELTED with rice.
It was a nice romantic start to our vacation.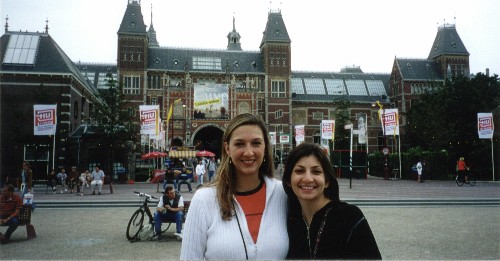 Jacqui and Micci are all smiles the first day.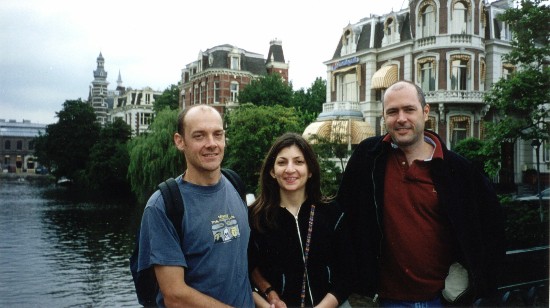 Here we are - blocking traffic on the bridge.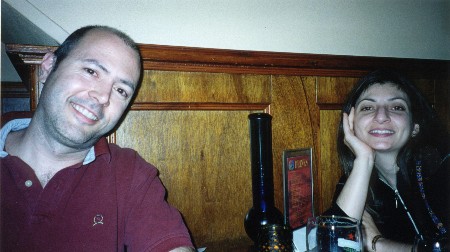 Micci and I really enjoyed the 'Rookies' sports bar.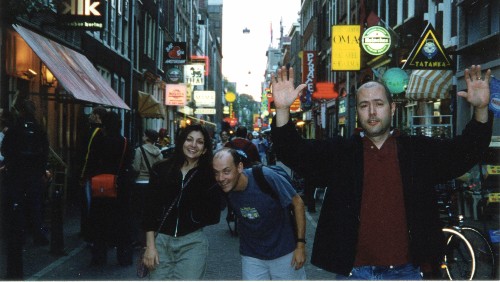 Making a scene on Restaurant row.

We suffered a little bit of bad weather our second day in Amsterdam. Luckily, we were inside most of the day so it didn't seem to 'dampen' our spirits (bad pun - sorry). We started the day by going to the Van Gogh Museum. It was very impressive, but they don't allow any pictures there. After that, we toured around town some more and eventually made our way to a very nice Indian restaurant where we enjoyed a lovely dinner, while it poured down rain outside. Bottom line, we didn't take any pictures our second day.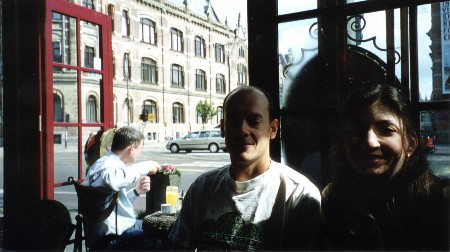 Day three - time for breakfast.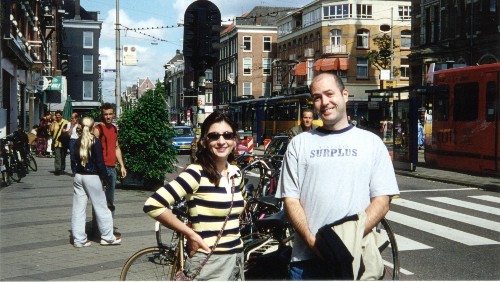 I'm not sure what I was doing here.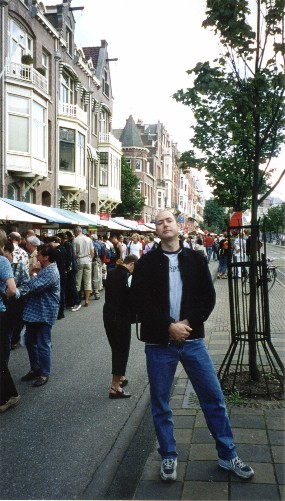 Trying (unsuccessfully) to look cool at the Amsterdam Book Market.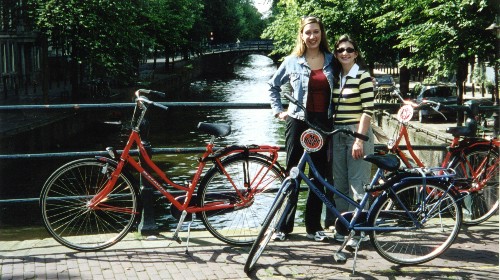 We spent the afternoon riding bikes all around the city.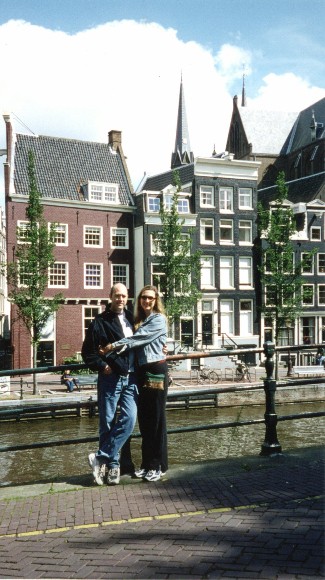 Despite it's seedy reputation, I found Amsterdam to be beautiful.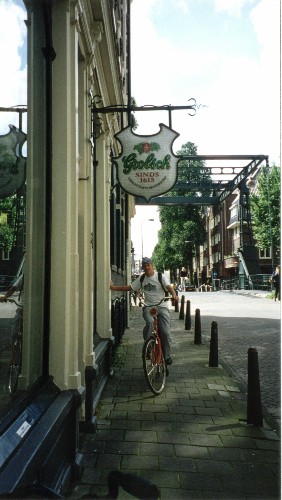 At long last, Andy finds some Grolsch.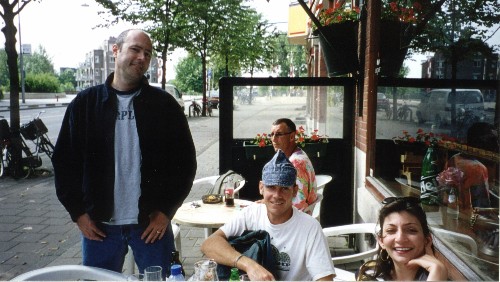 We stop for more refreshments.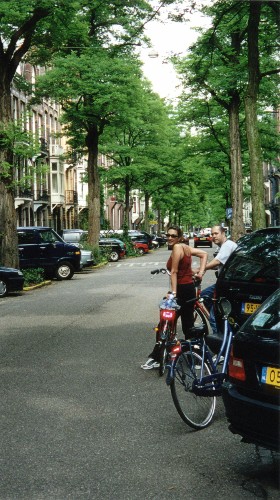 Enjoying some residential areas of Amsterdam.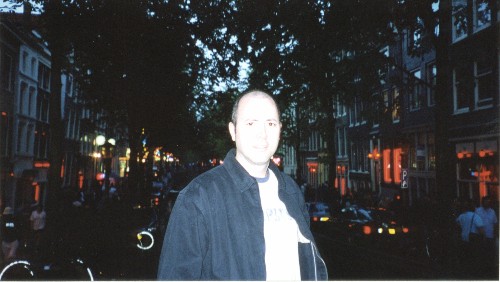 The Red Light District
If it were up to me - I'd have taken more pictures of the scenery here.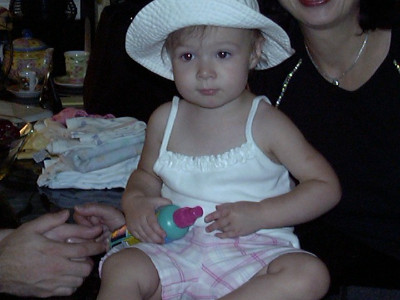 Meanwhile, back in the good ol' USA...
...Lauren seems to be enjoying her vacation also.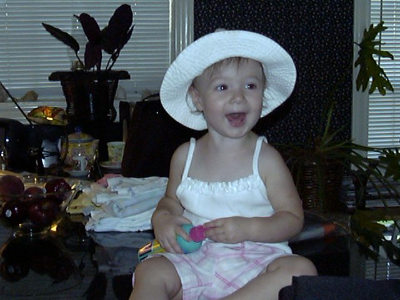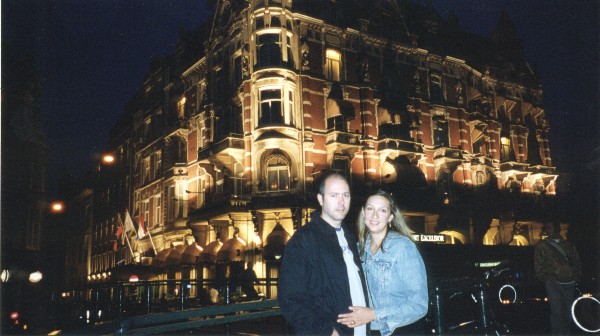 Our last night in Amsterdam...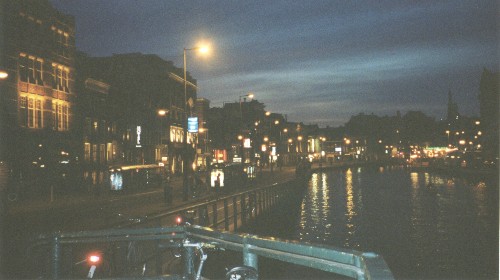 ...I miss it already.