Despite being in the pinball hobby for many years, this was my first time to attend the Houston Area Arcade Expo (HAAG). As expected, It was FUN! The Expo is held at the Crown Plaza off 290 and 610. I jumped in with both feet and decided to bring Firepower AND Xenon. I also got a room, so Jacqui and I could party it up with no fear of a DWI. Well, Jacqui bailed on me Friday night - so I was on my own there. No worries though. I had met several cool guys during my time in the Space City Pinball League, and I enjoyed hanging out, playing games, eatin' and drinkin' with those folks (Blake, Brian, Phil, etc...). Also met some folks from Pinside. Saturday night it was shots with TigerLaw and his wife. Yeah, Jacqui wasn't as excited about the weekend as I was, but she was a trooper. We played one handed pinball together (awwww), had BBQ, Jack and Coke, tequilla....Saturday night was a blur. All good fun.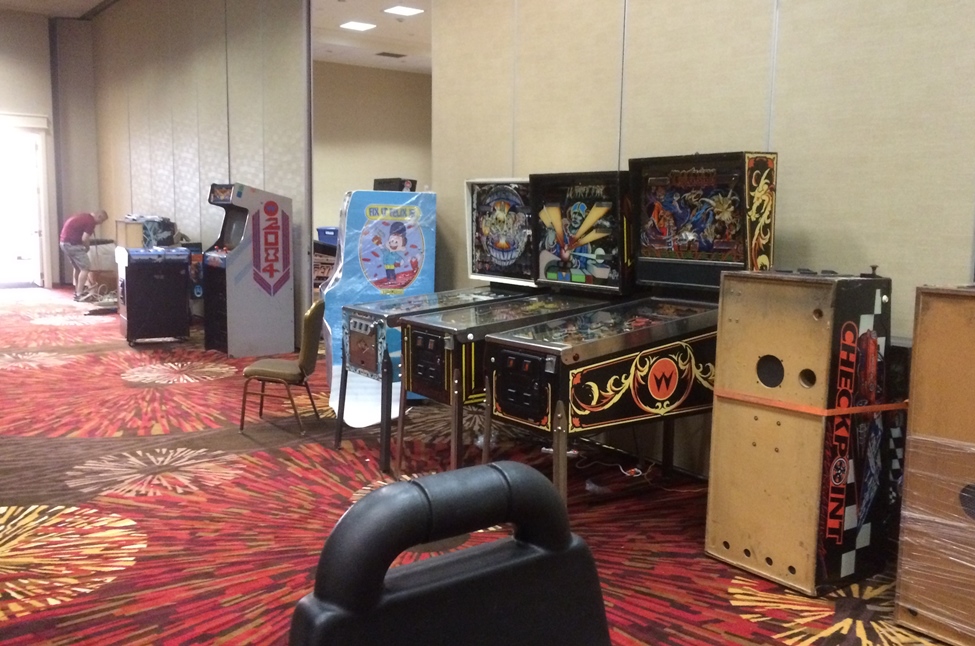 Setting up the games on Friday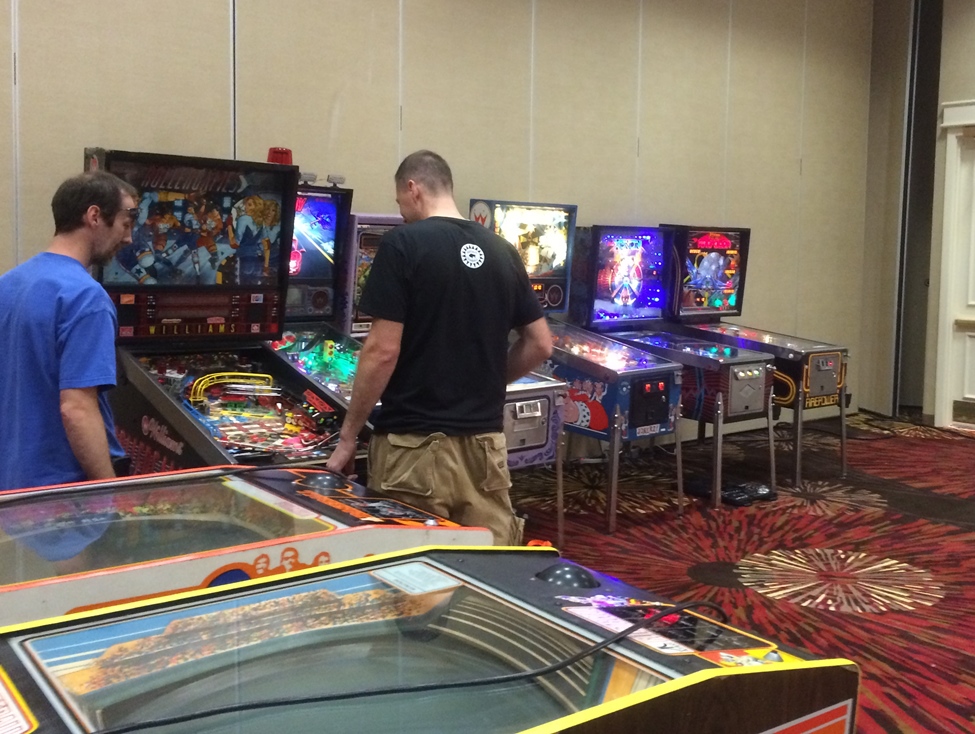 Brian helps with RollerGames. ...and my Xenon and Firepower are ready to go.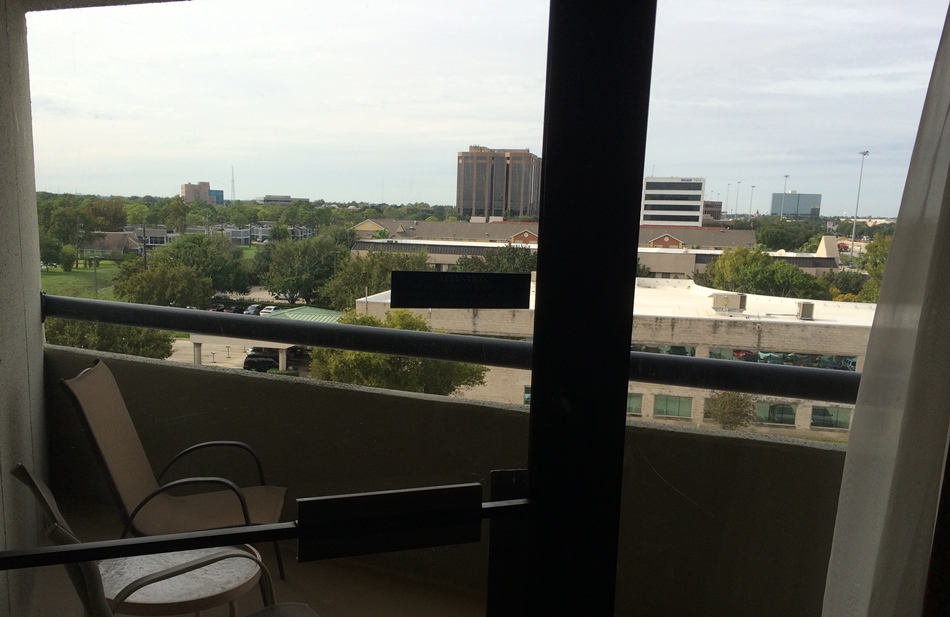 The view from the 290 Crown Plaza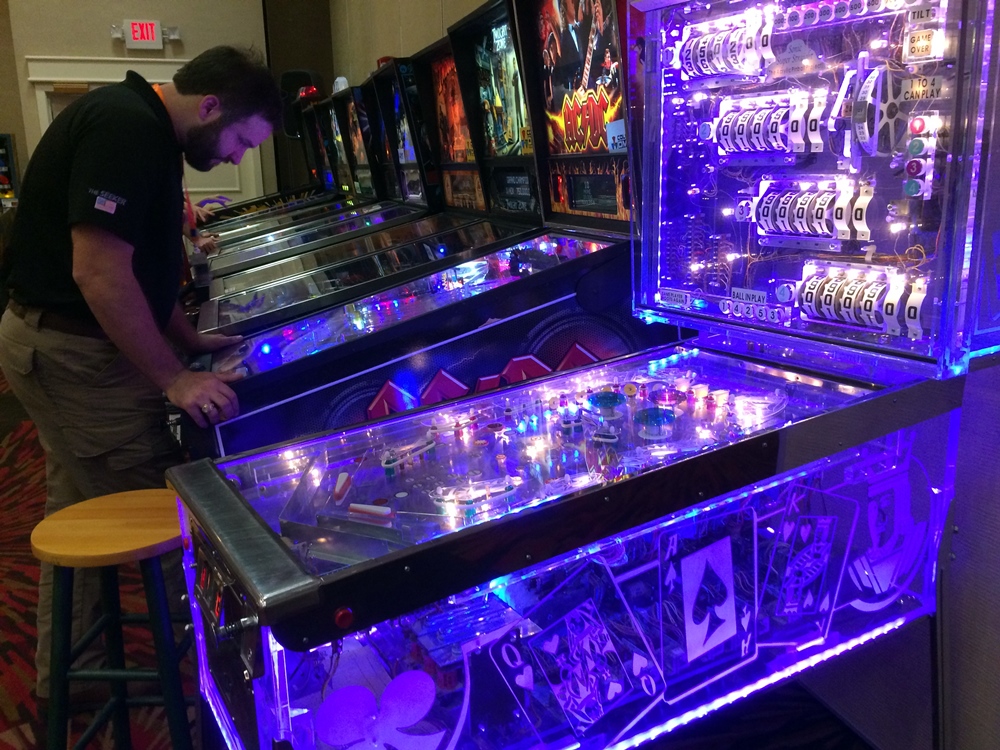 Whoever took the time to make this must have been clearly insane.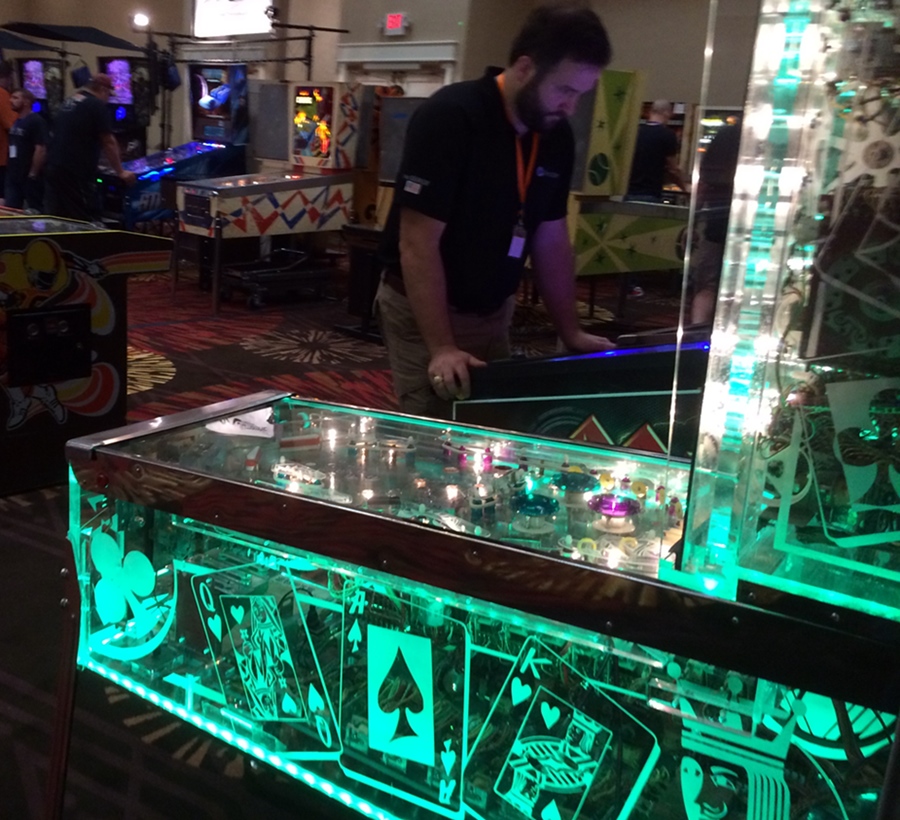 Amazing...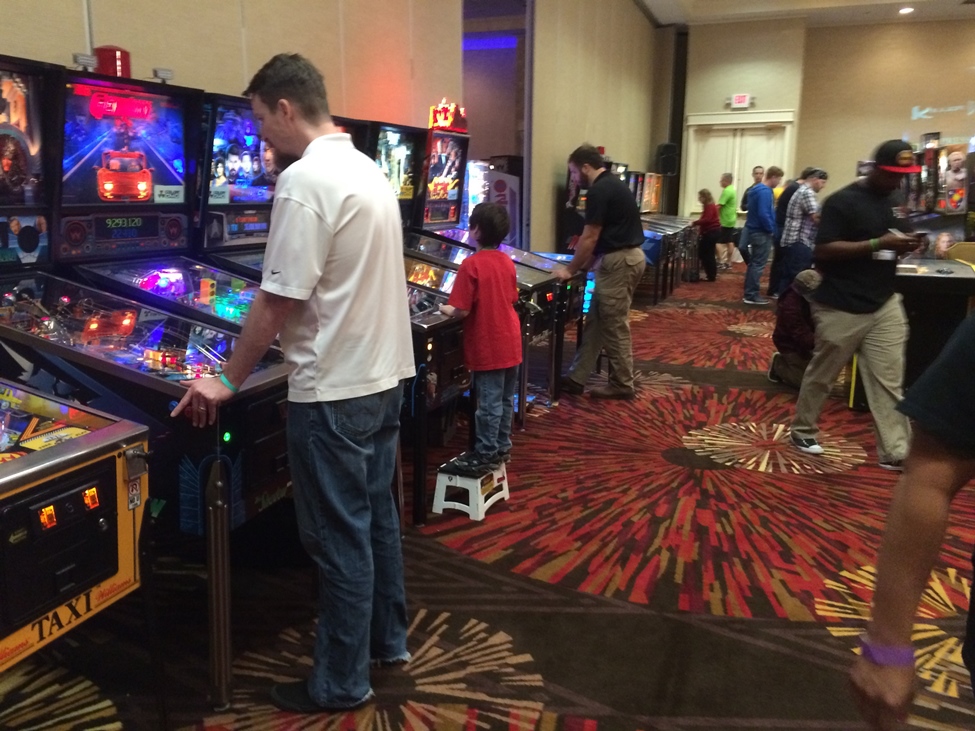 It starts to fill in Friday evening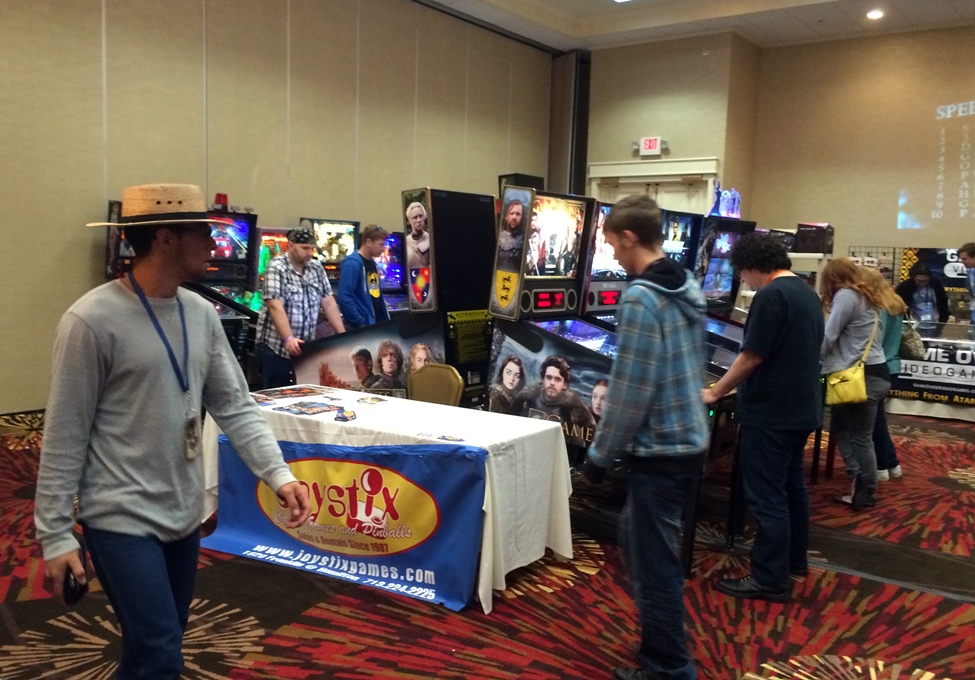 The Joystix crew had eight new pins there - got to party with Charlie also.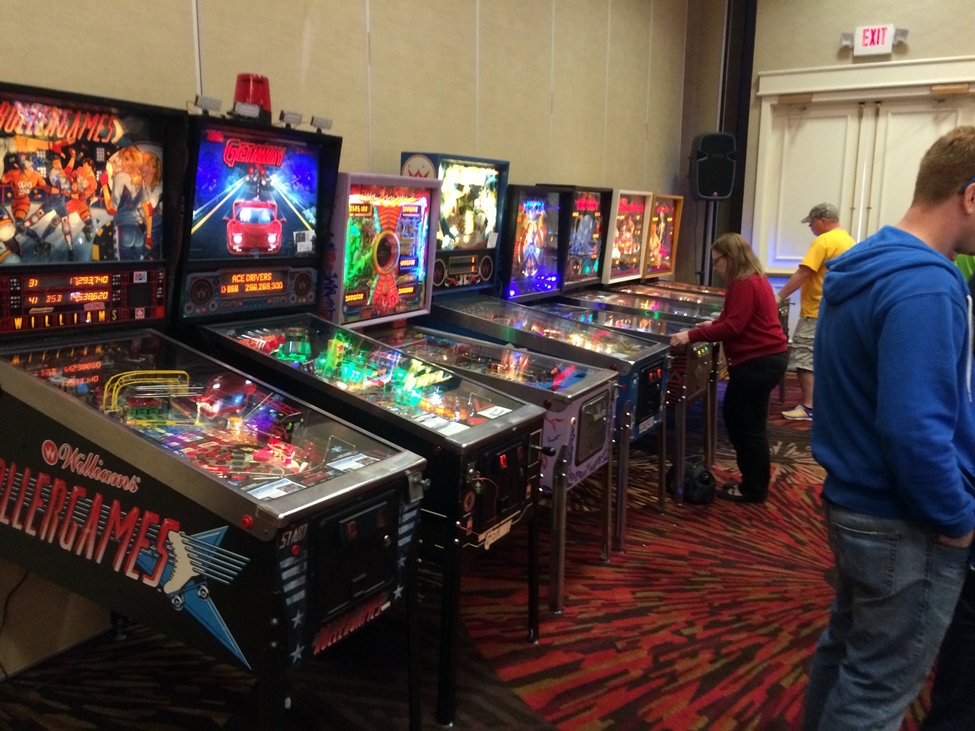 Xenon getting some love Friday night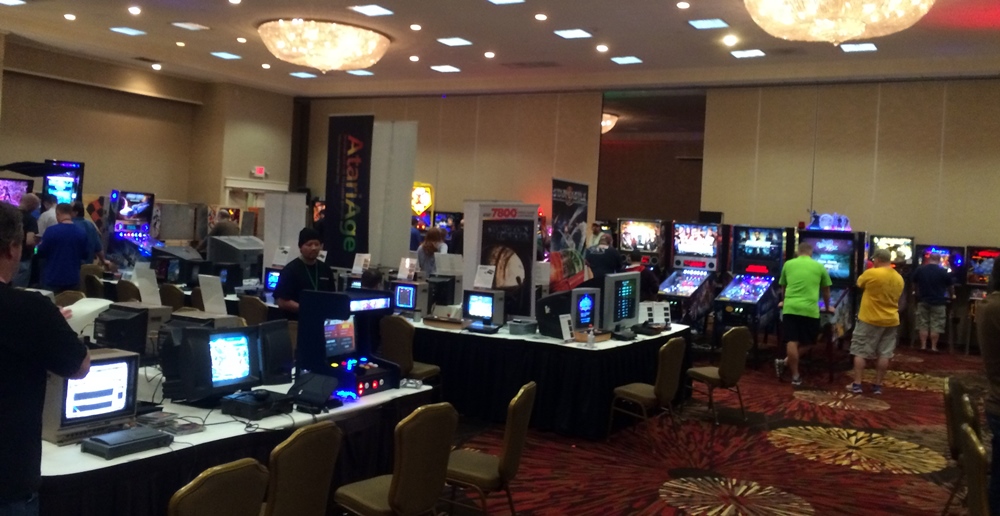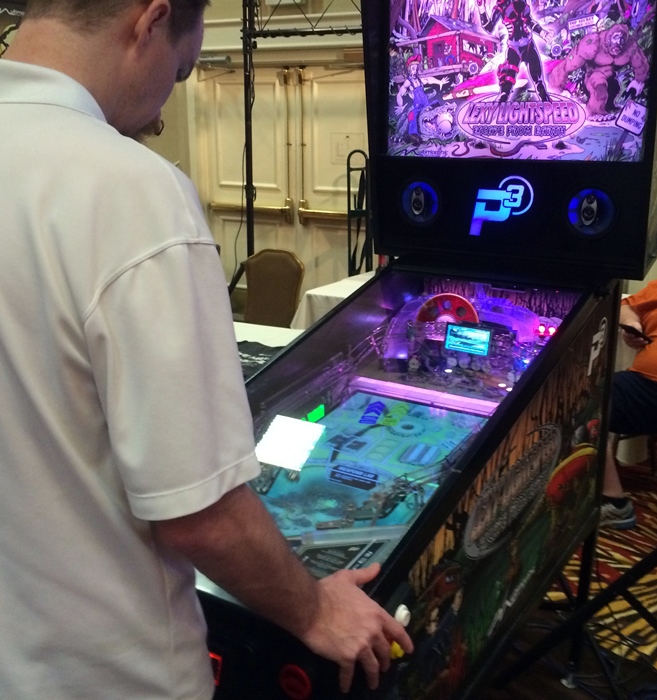 The new P3 platform was REALLY cool!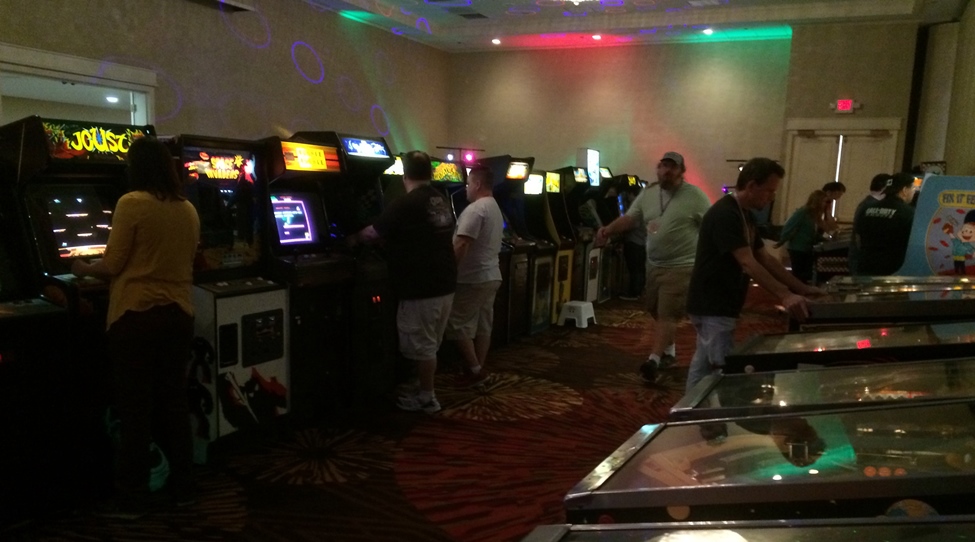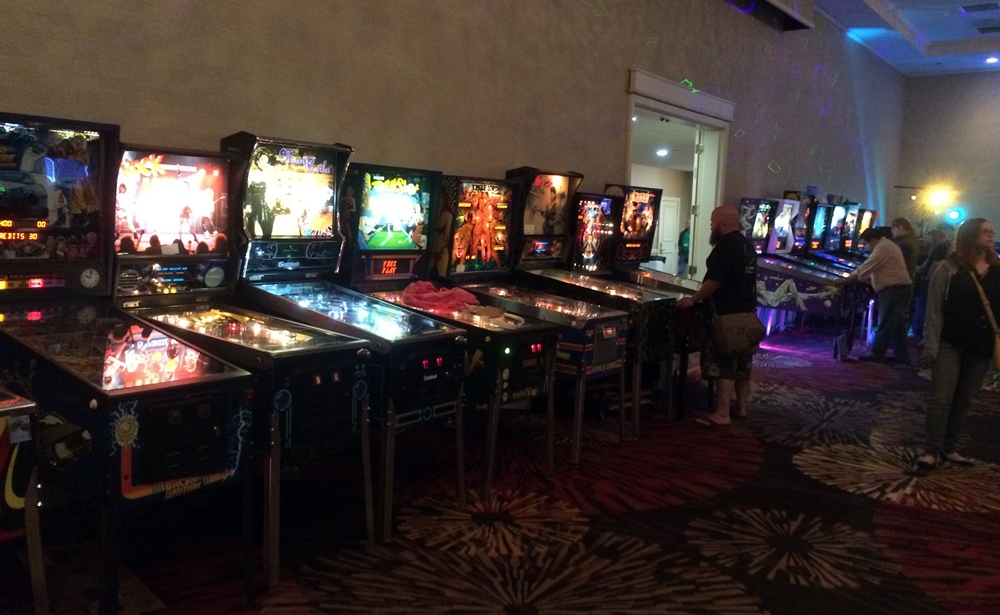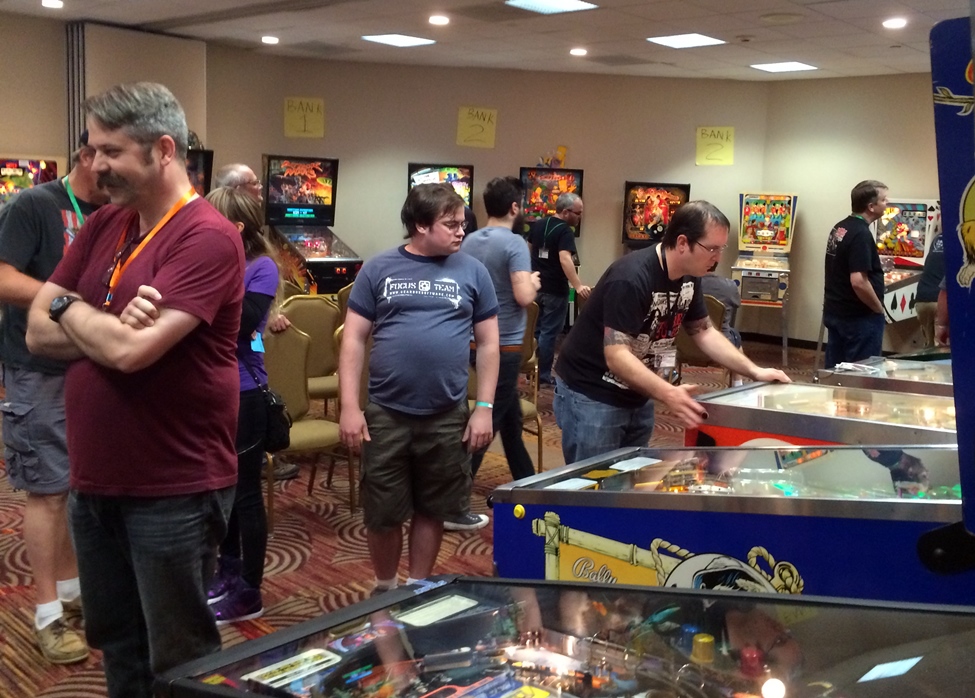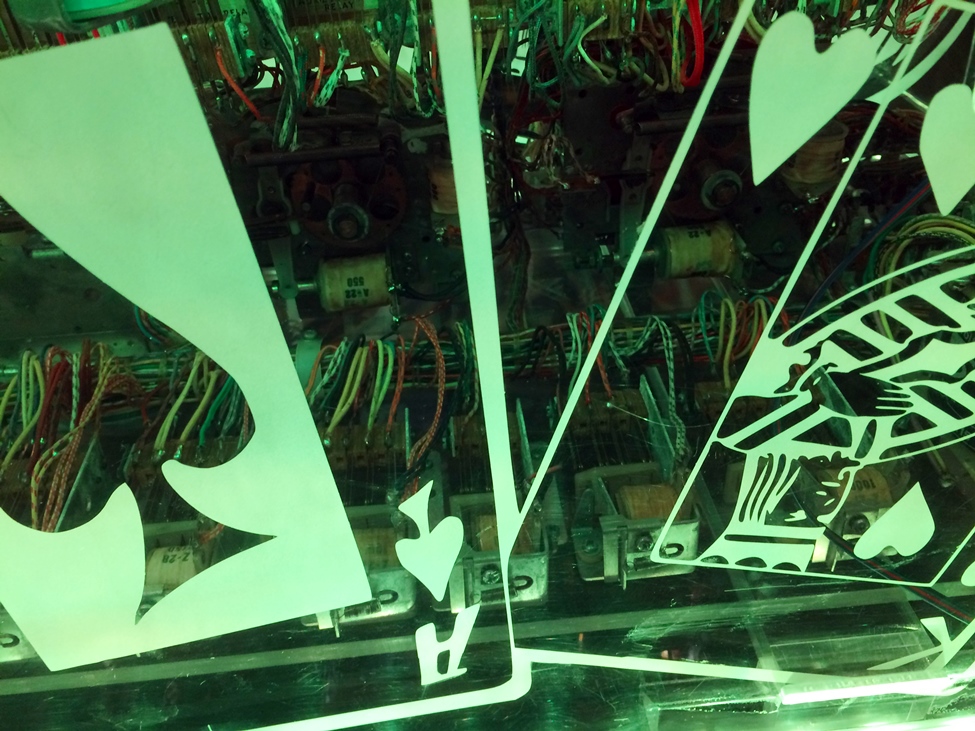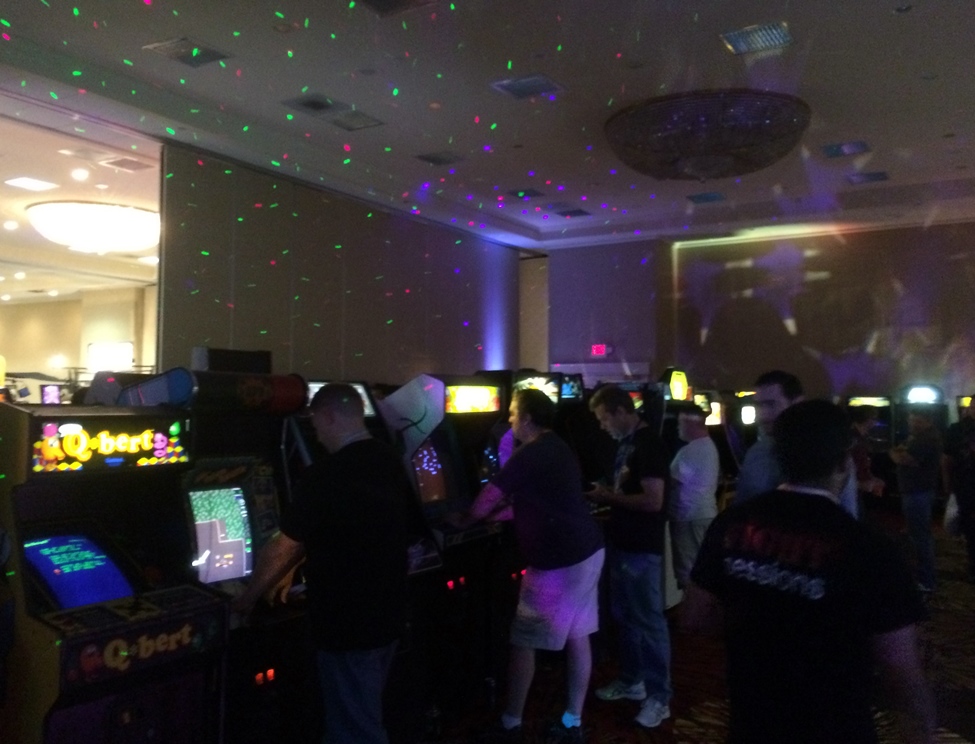 OK, it wasn't just me - everything was blurry Saturday night.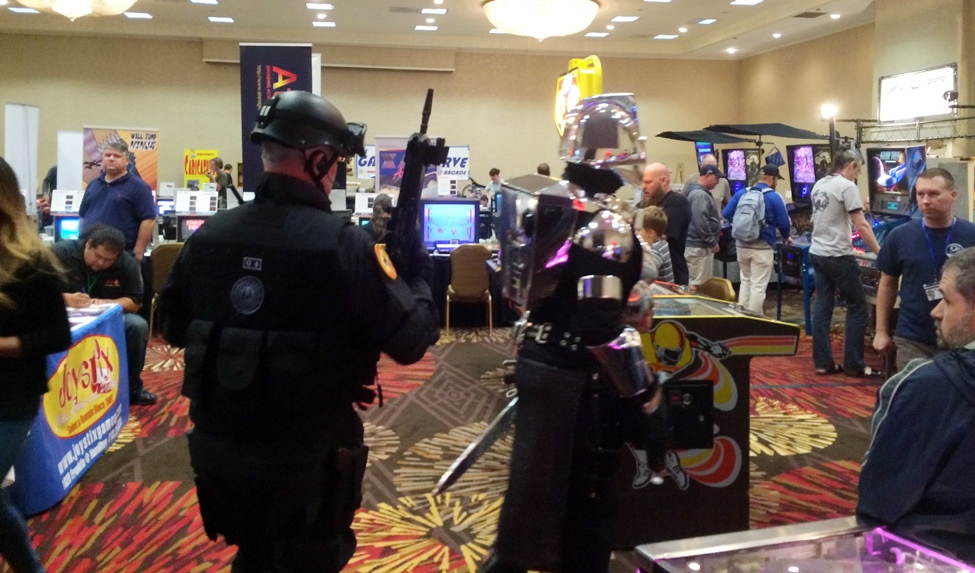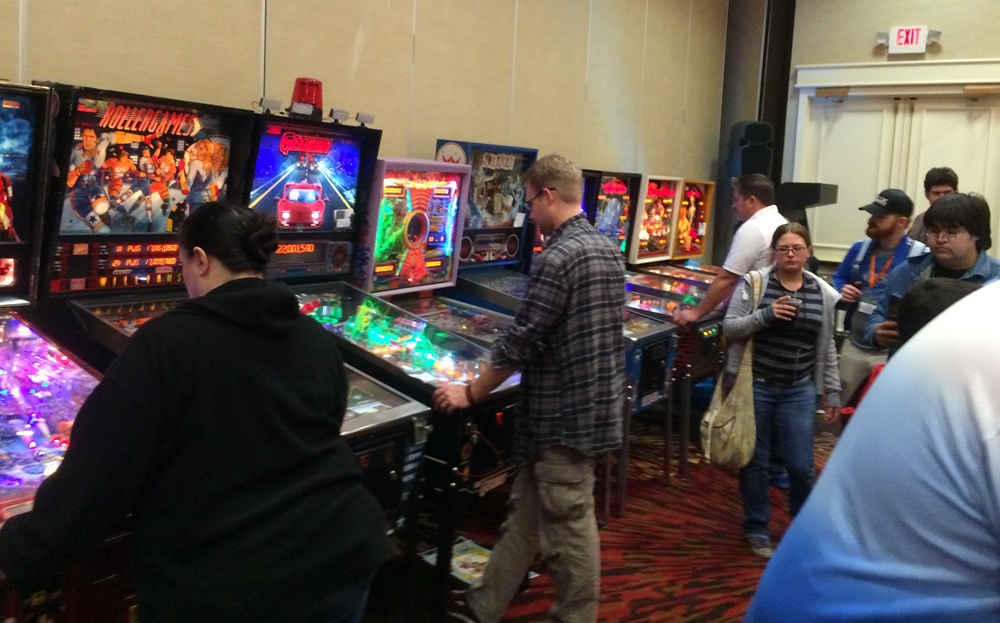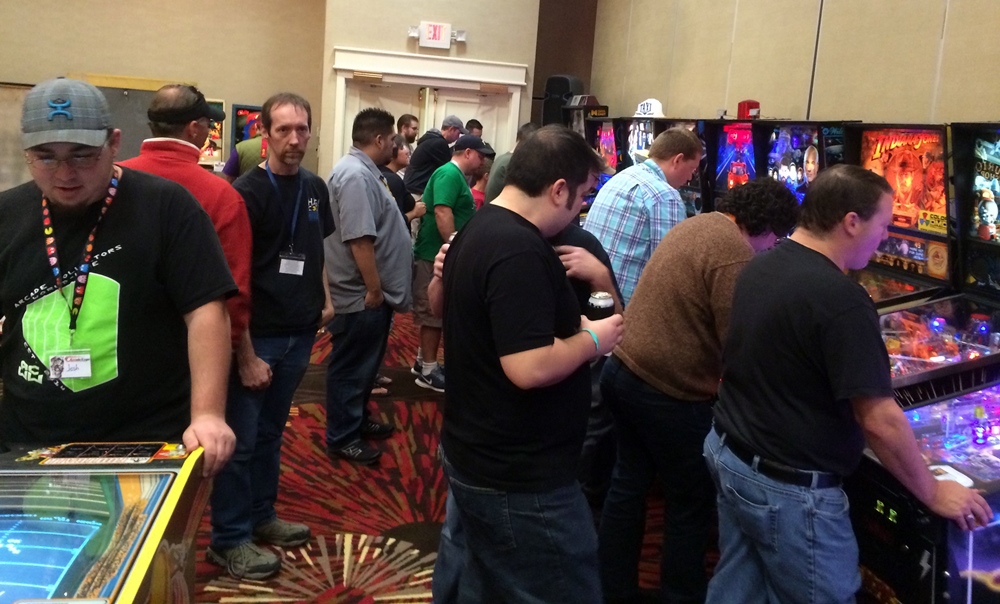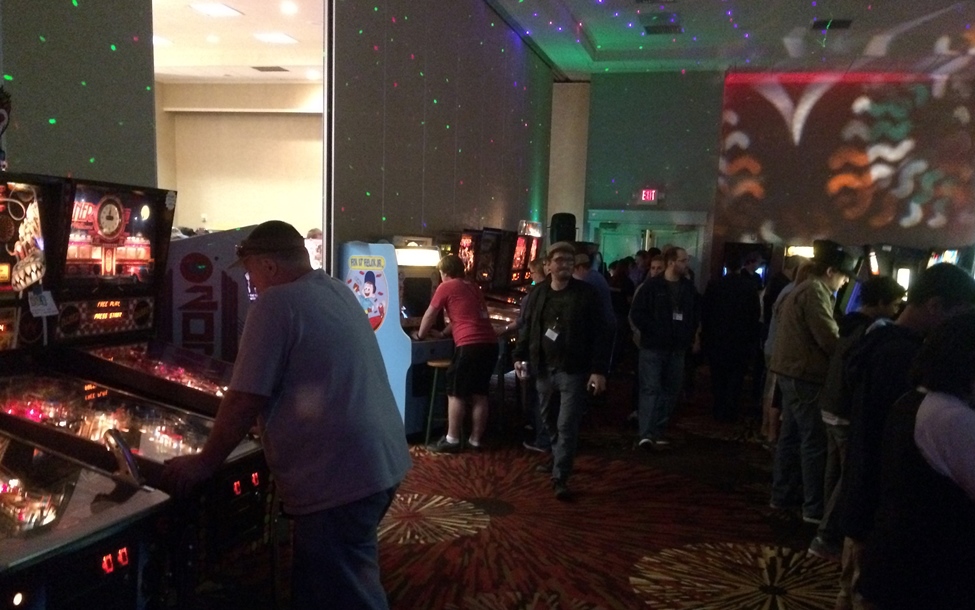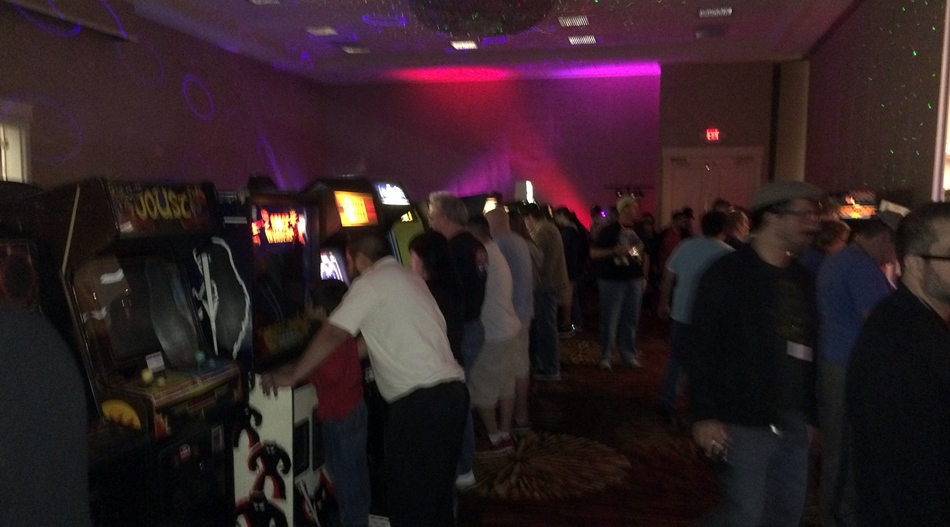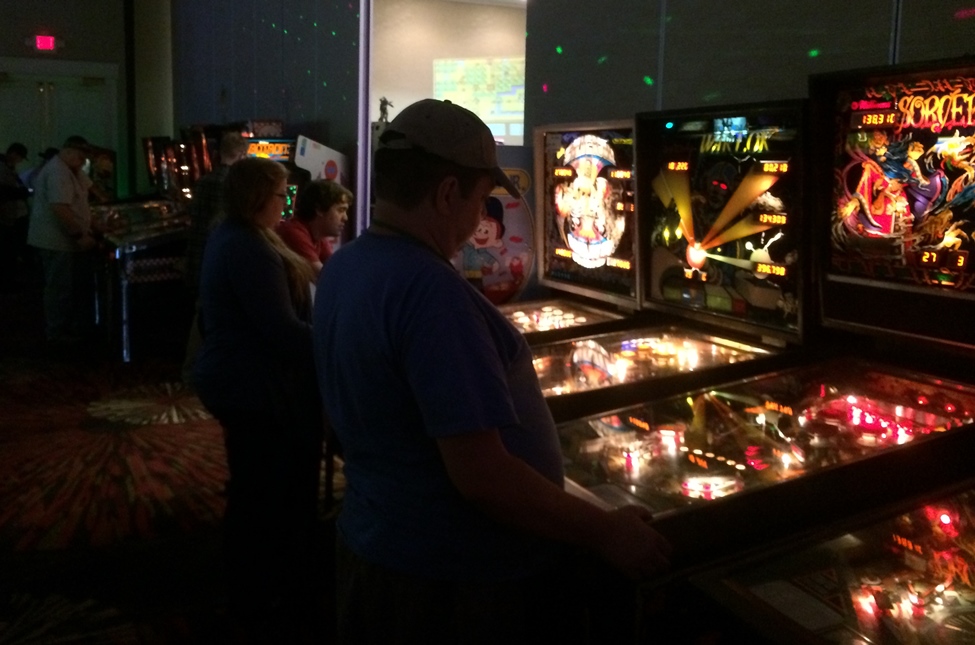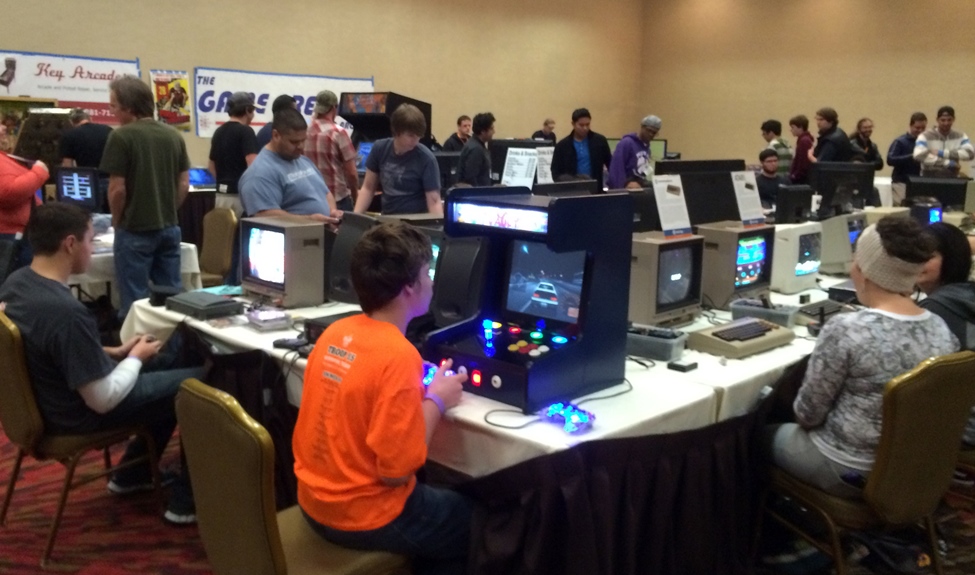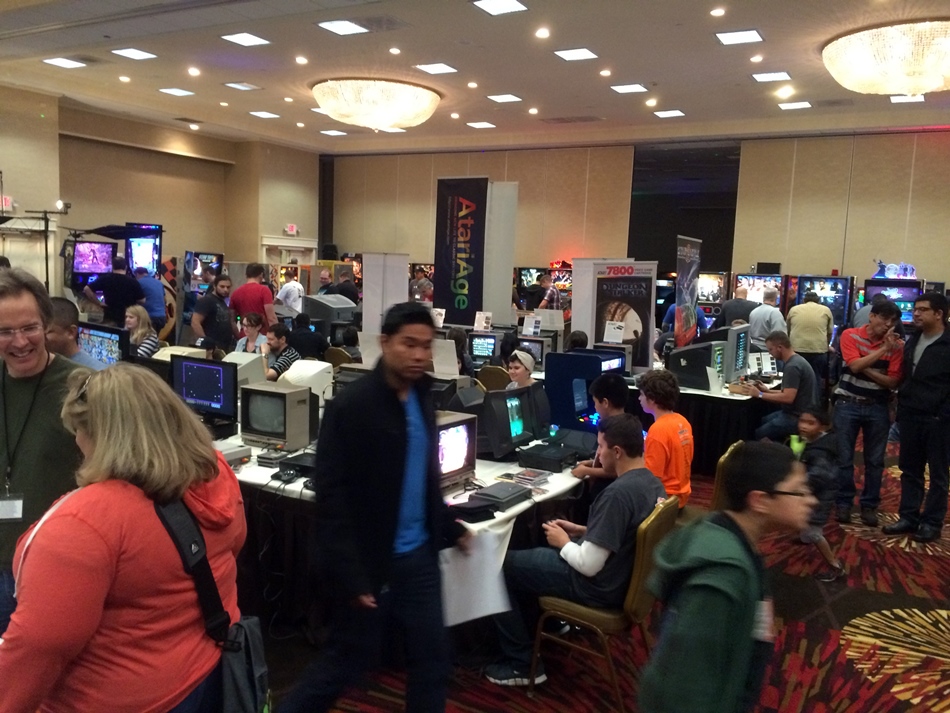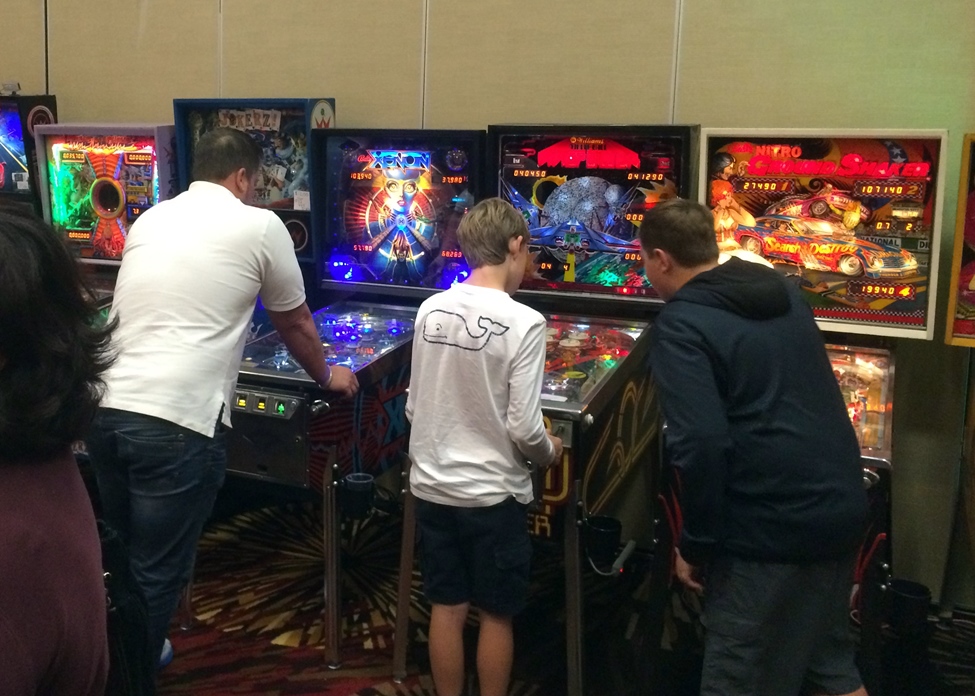 I really enjoyed seeing folks play my games.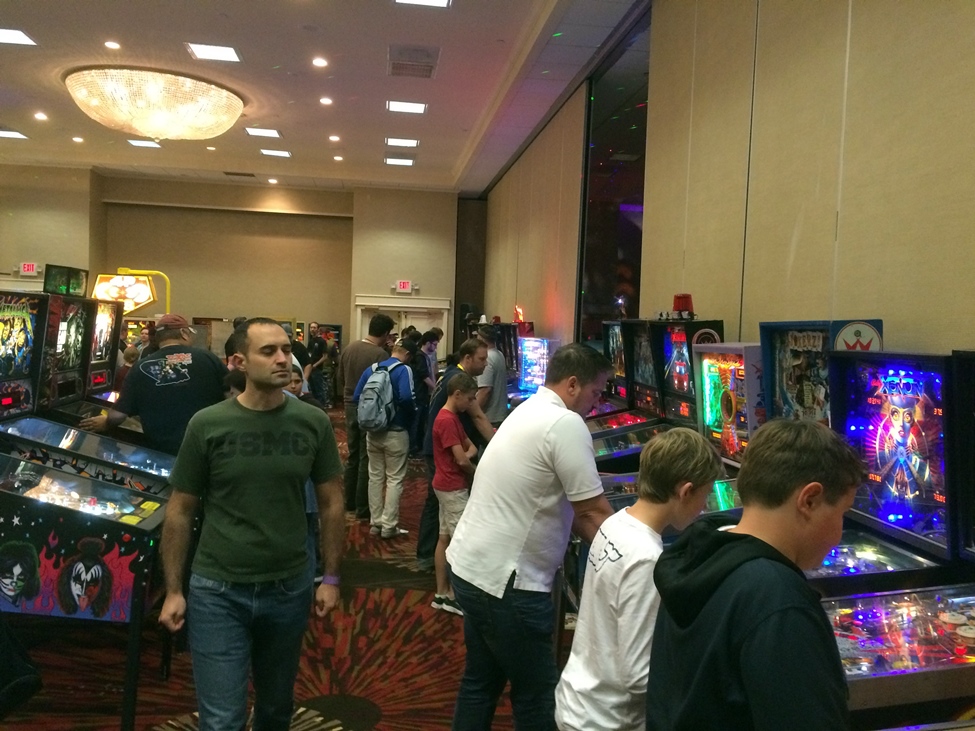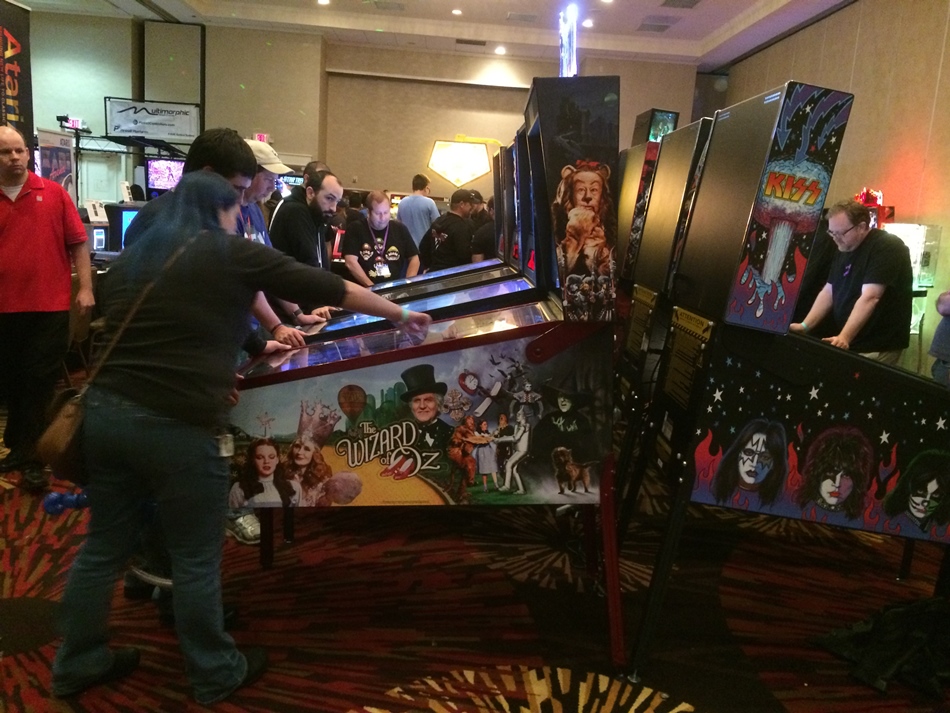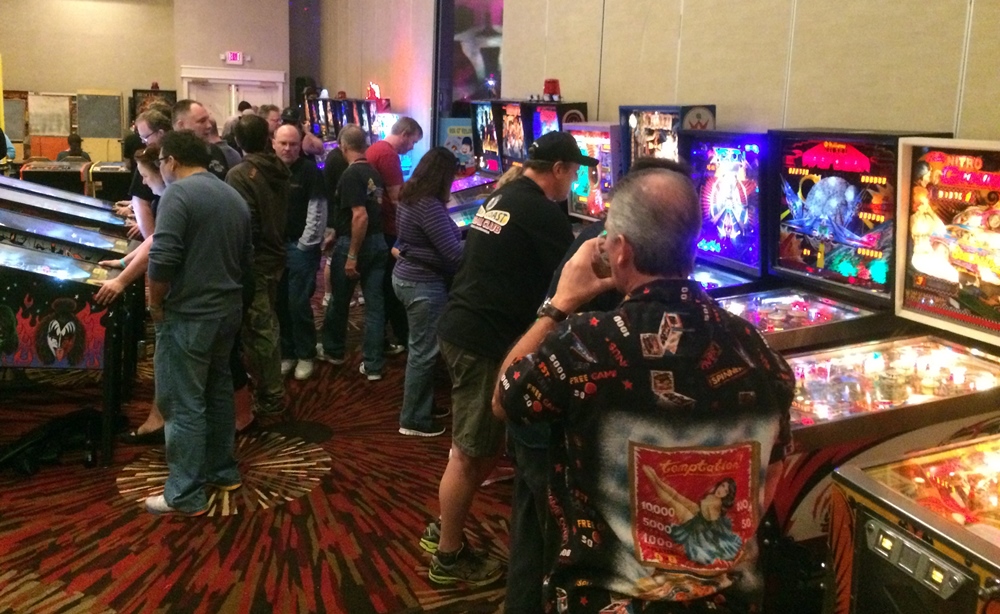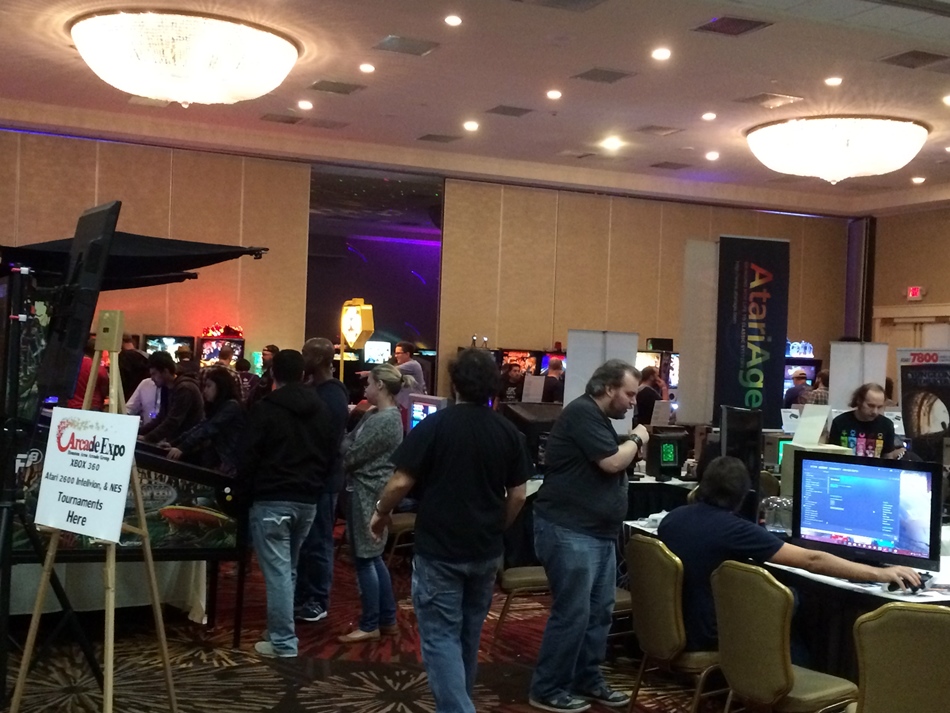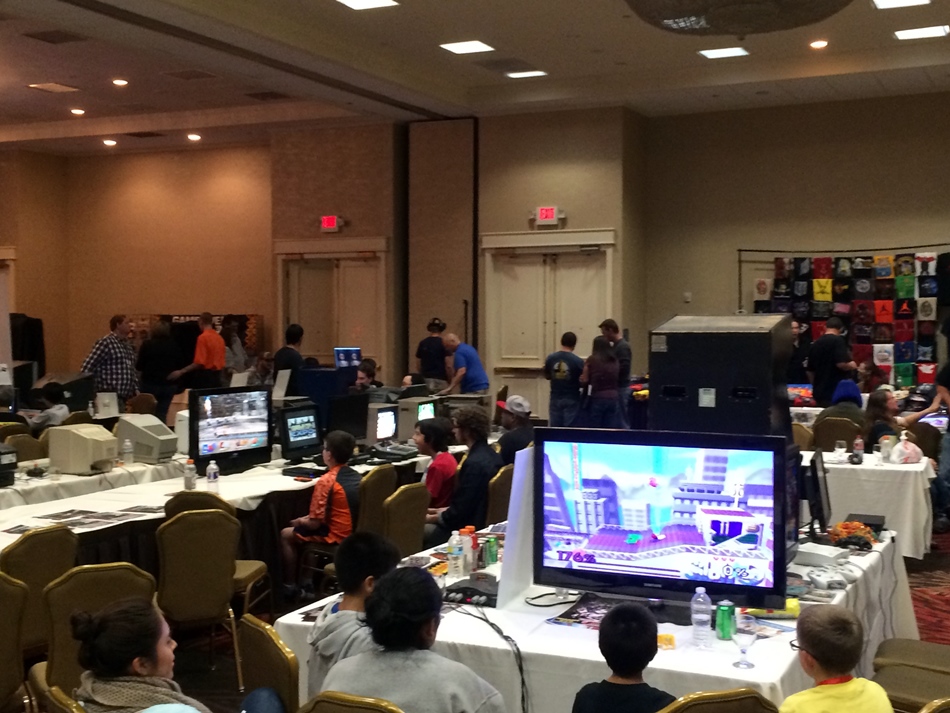 These last two pics courtesy of HAAG....
....THANKS!!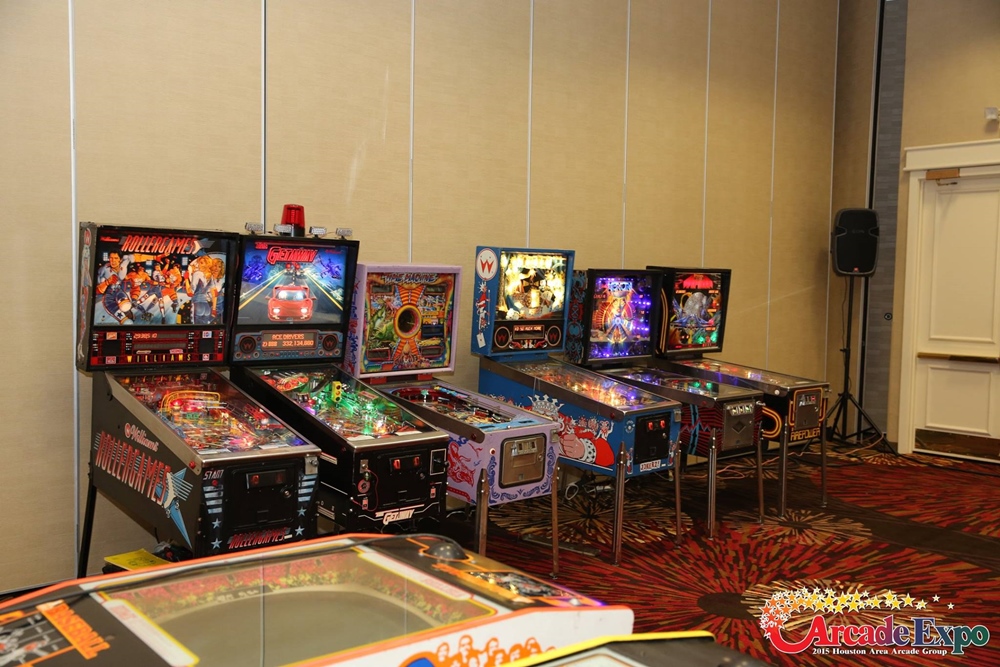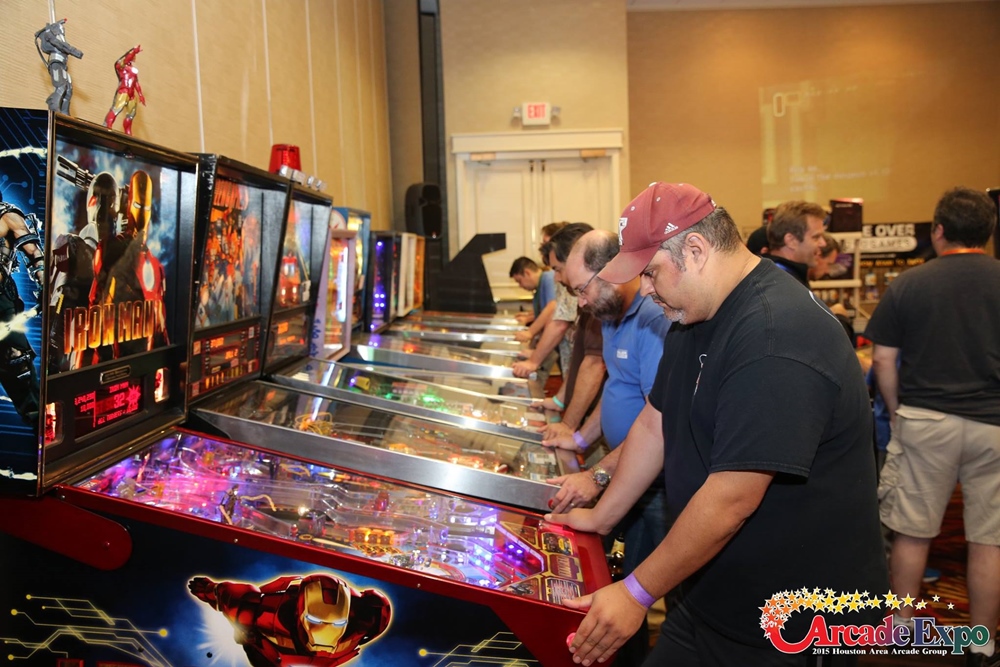 ---