Yet another Halloween for the record books. It started out as it did last year, with the Haunted Trail!!!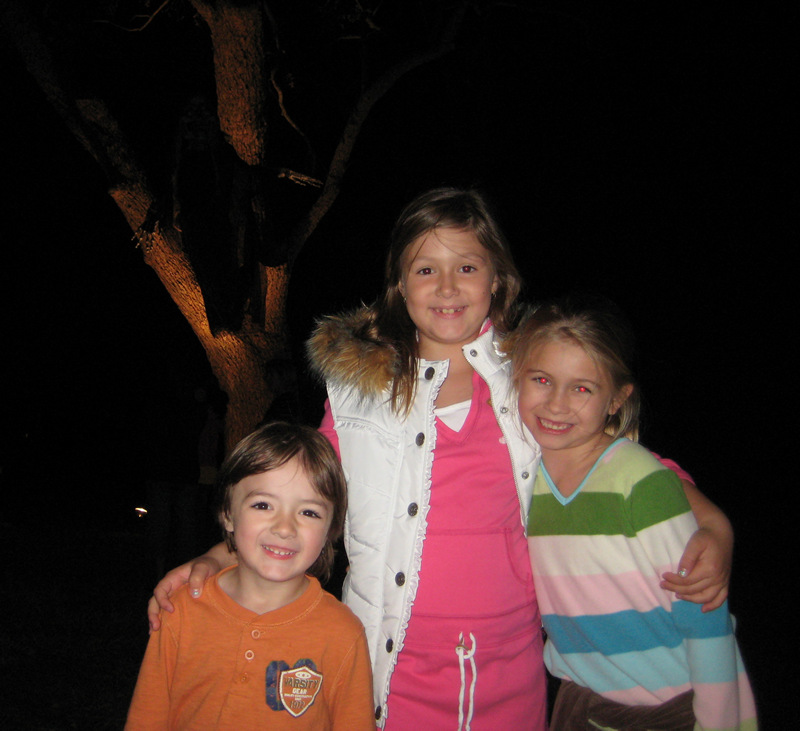 Austin, Lauren, and her friend Grace pose underneath the giant...scary....

MONSTER!!!!!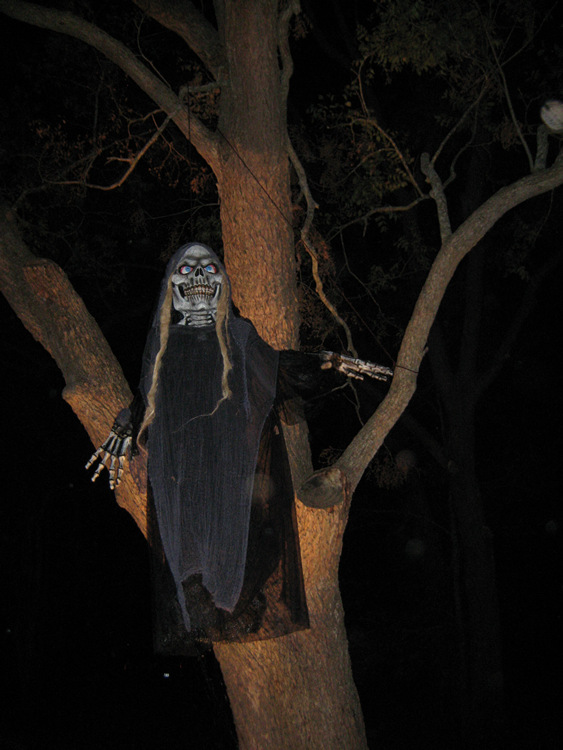 AHHHHHHHHH!!!!!!!!!!!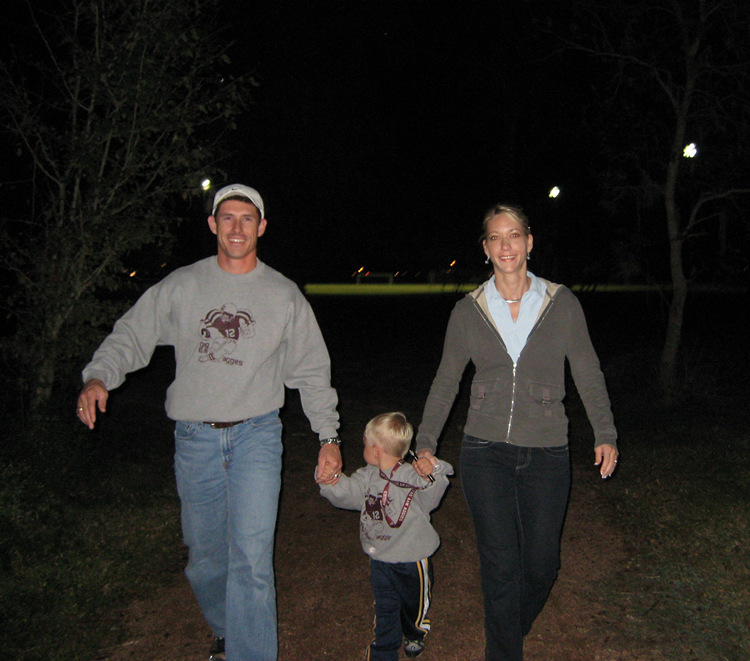 Bill, Alicia and Logan are ready for scary trail.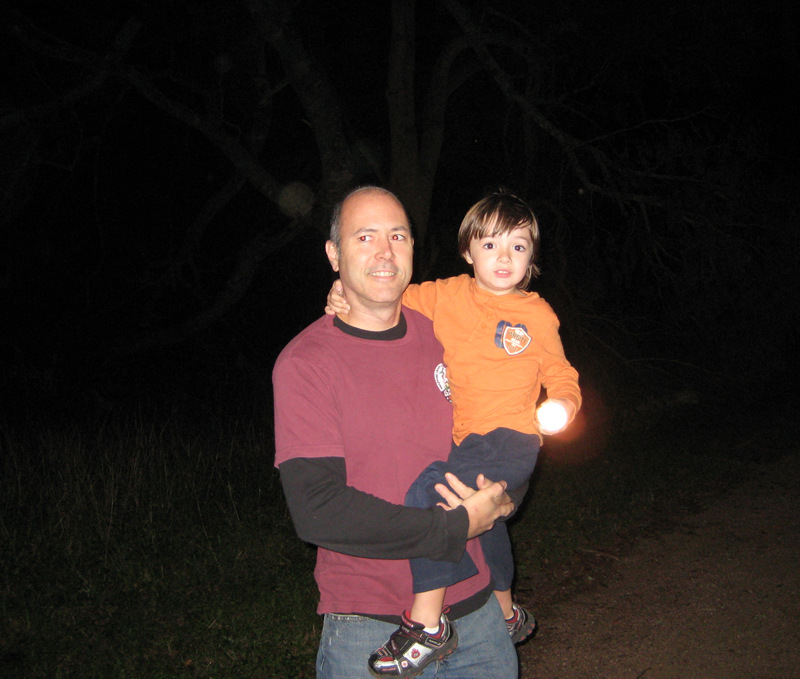 Austin has his flashlight ready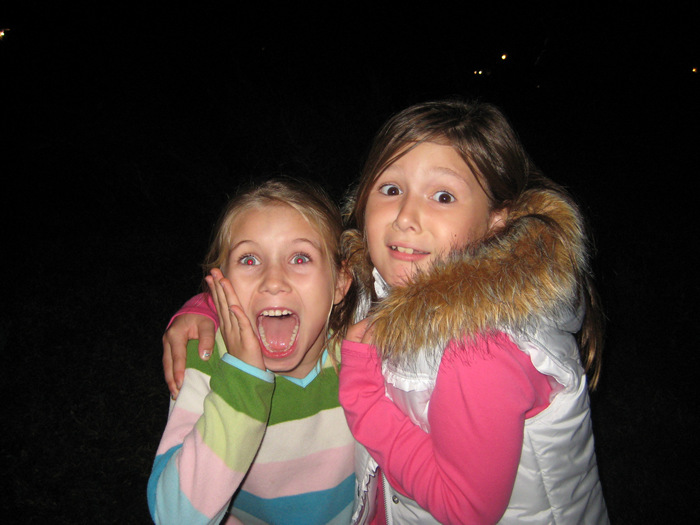 OMG - it's so scary!!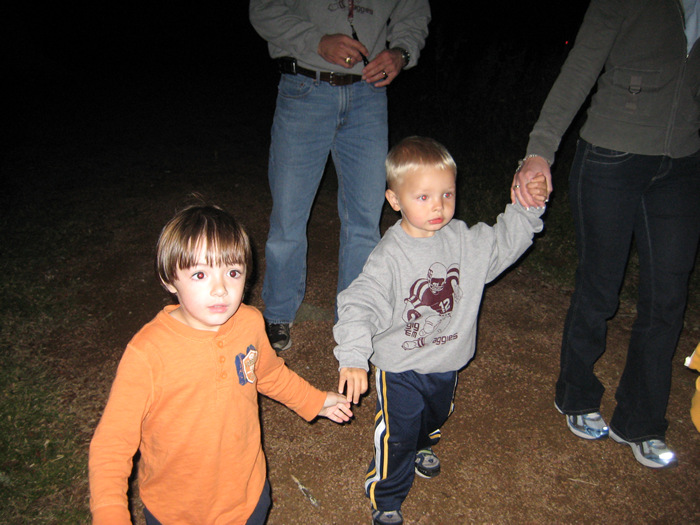 The boys were getting a bit worried about what was ahead.....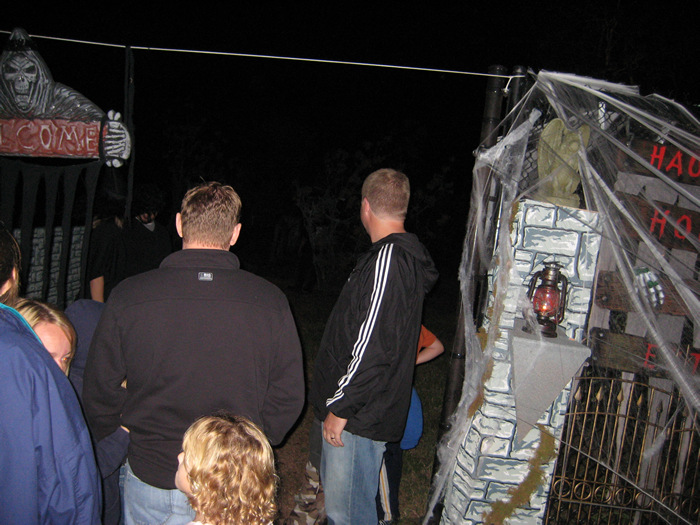 [insert scary sound here - woooooo~!]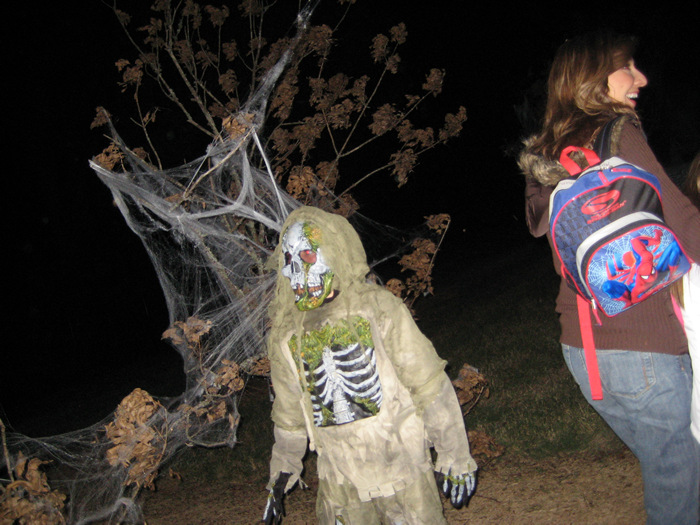 Jacqui, you really shouldn't laugh at the monsters - it makes them sad.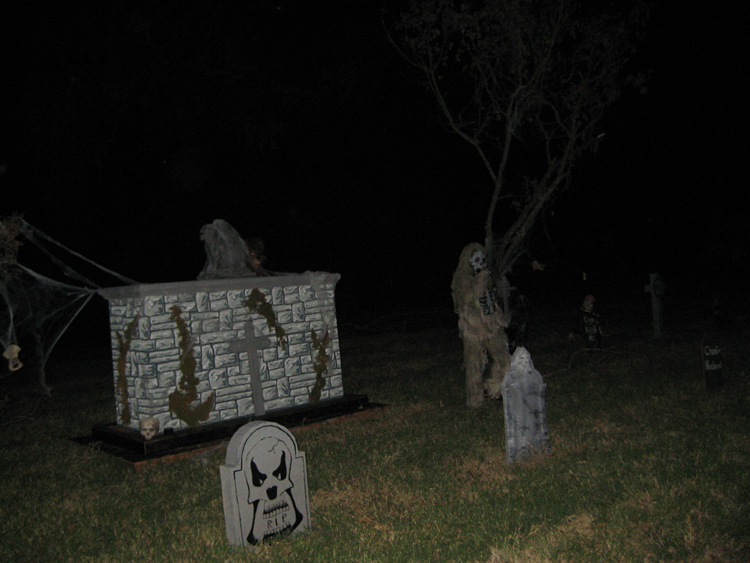 [insert scary sound #2 here - woooooo~!]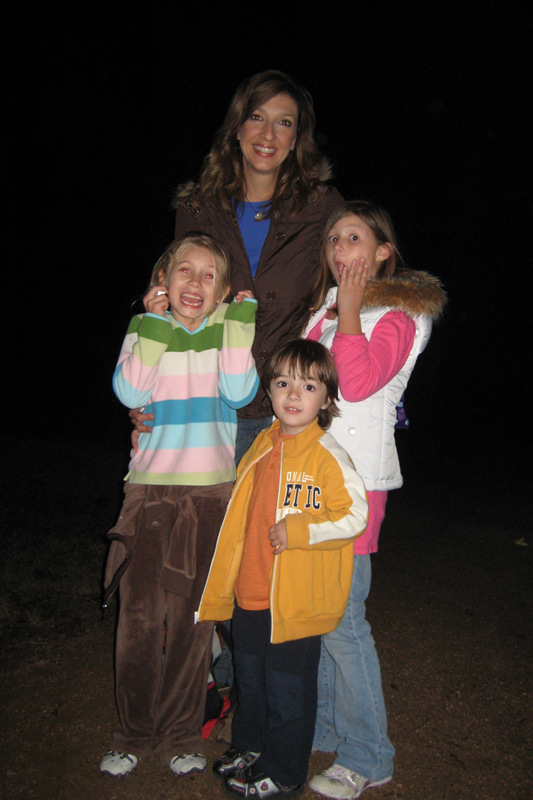 We made it though alive - yeah!!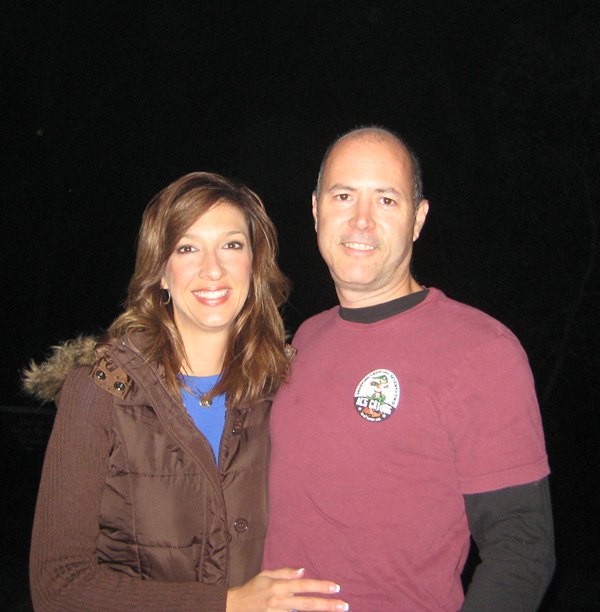 That was fun!
The next item on the Halloween agenda - pumpkin carving! I was such a beautiful day, and we really enjoyed being outside, but.....hmmm, perhaps I took a few too many pictures.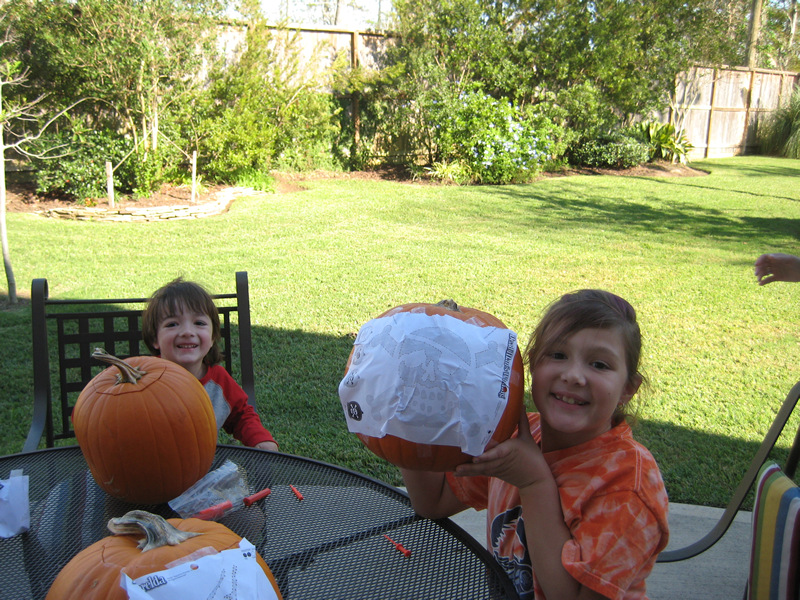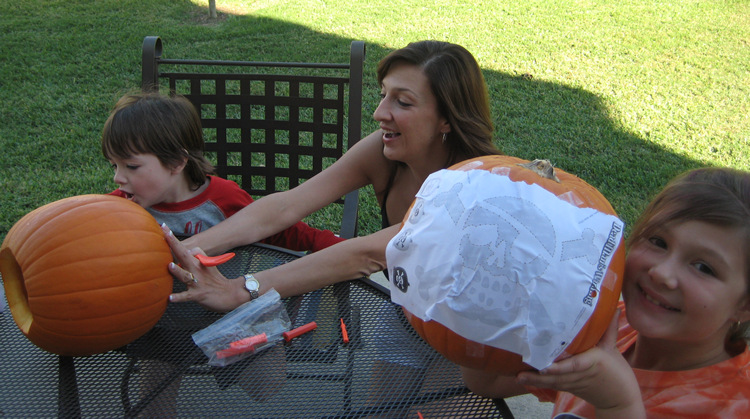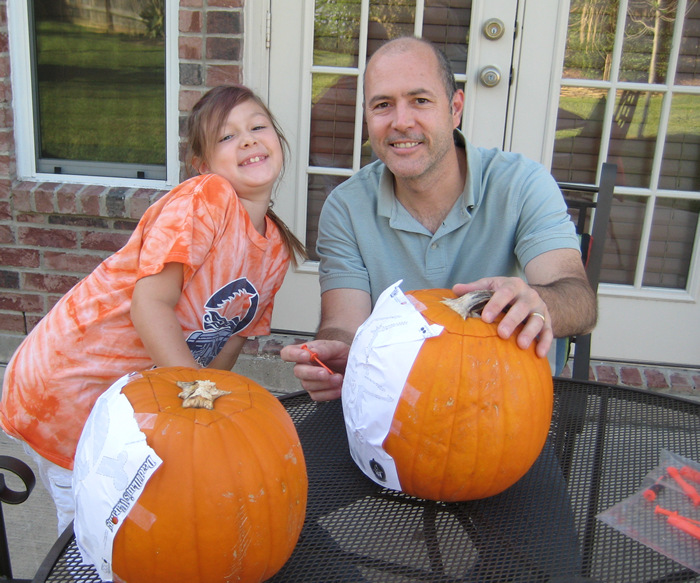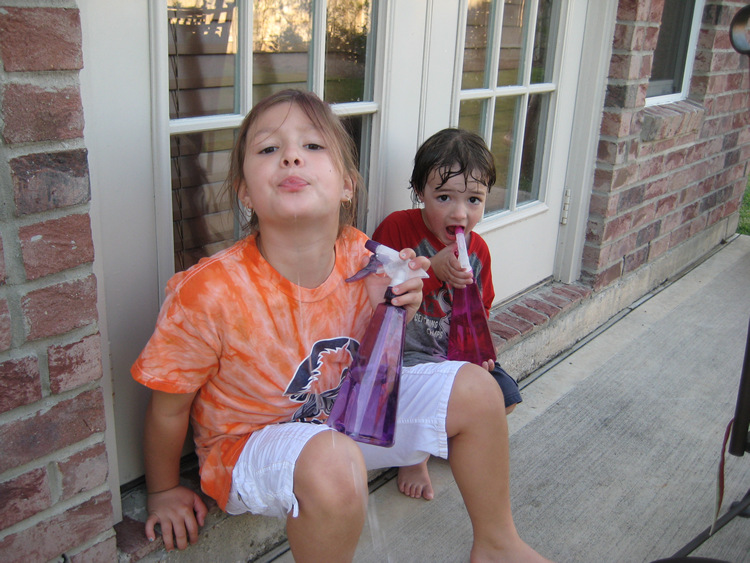 Eventually, the kids got bored with carving pumpkins....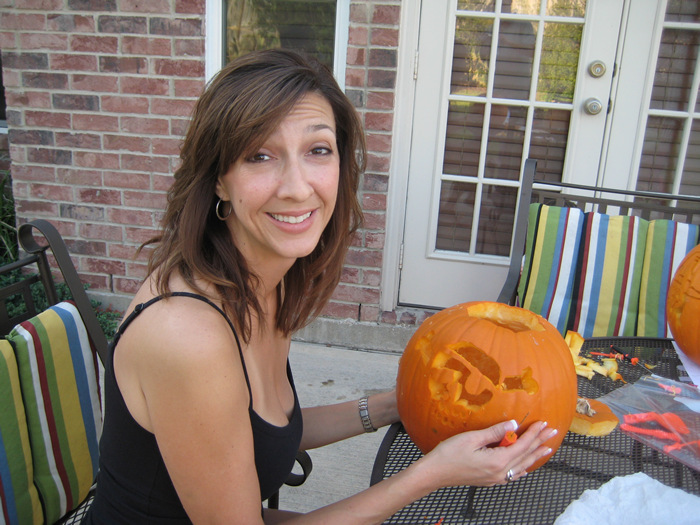 So Mom and Dad finished 'em up.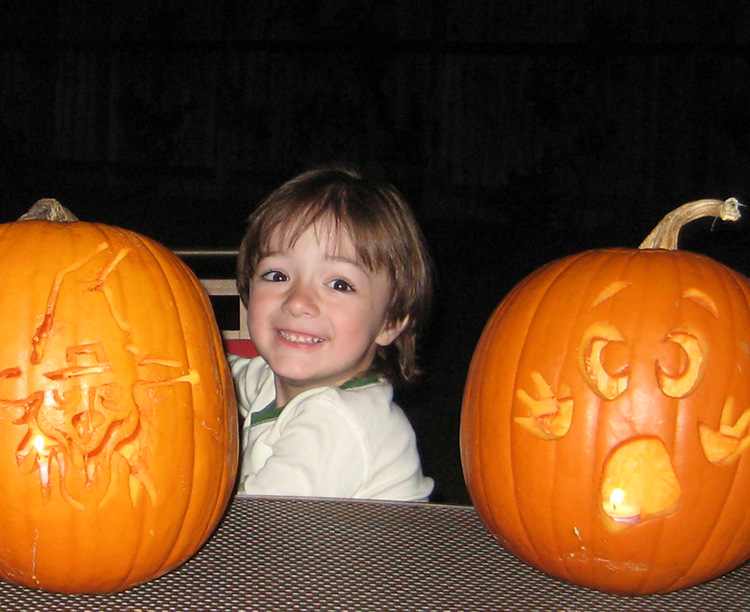 It's night time - lets take pictures of our pumpkins!!!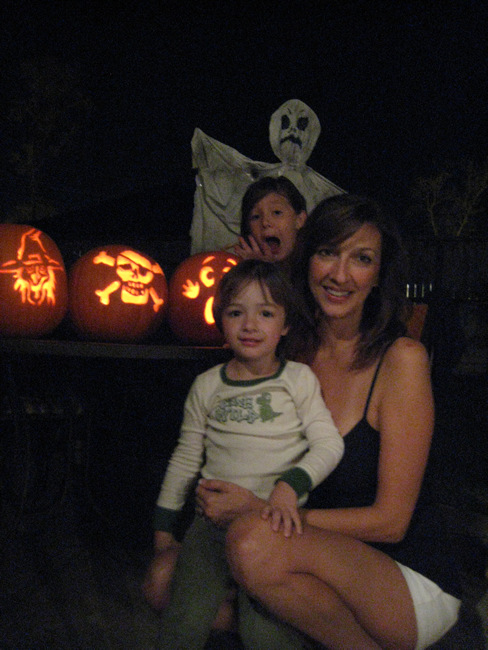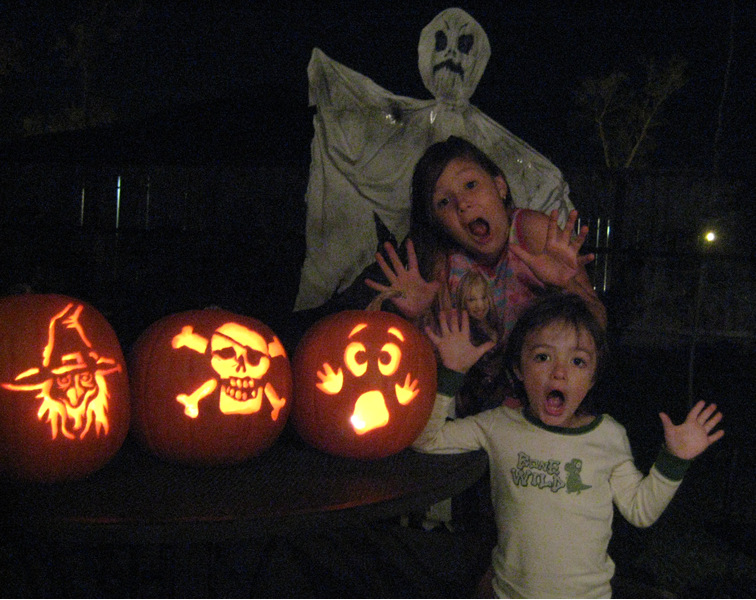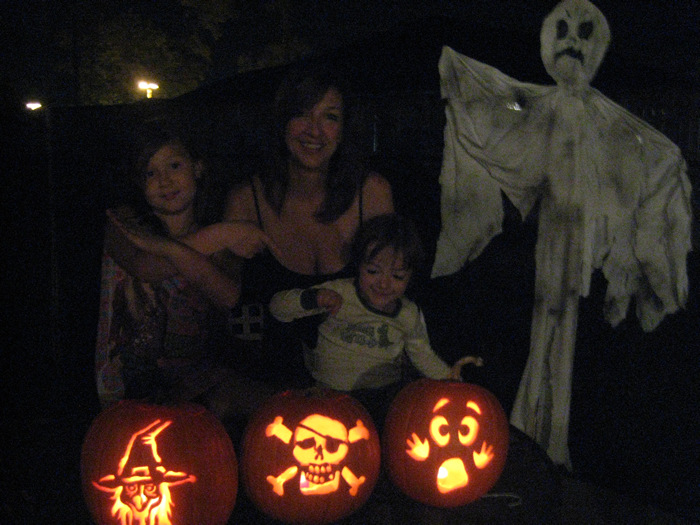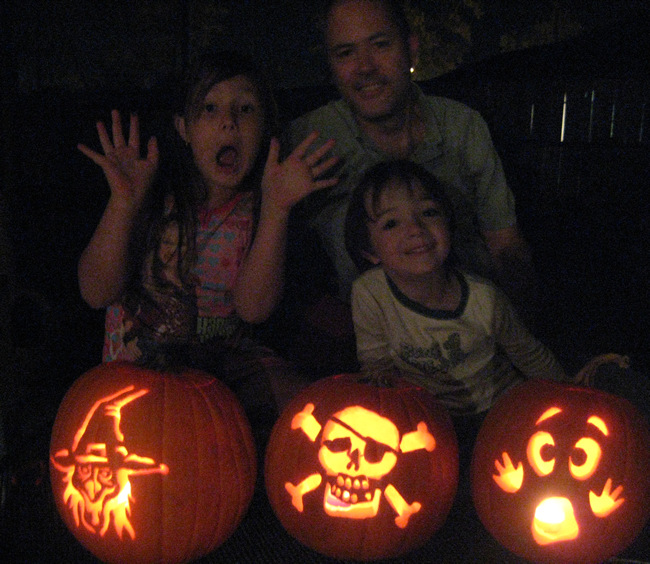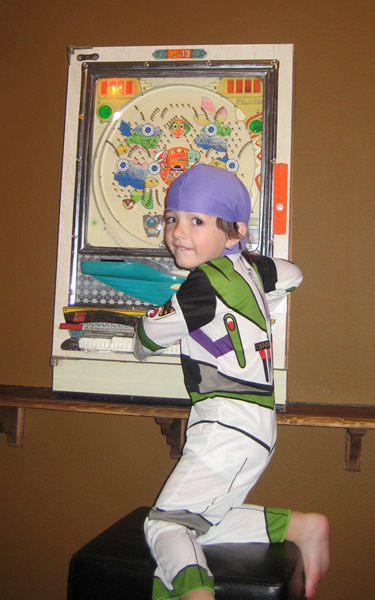 I hope it's not true what some say; that Trick-or-Treating is dead. We didn't have as many this year....maybe 30 or 40 kids., Nowhere near as many as back in Garden Oaks. But, regardless, we had fun - and I know the kids had fun, which of course is what really matters.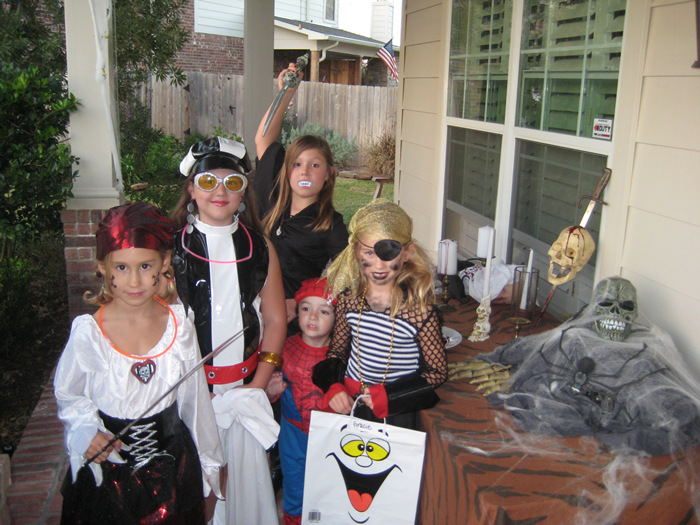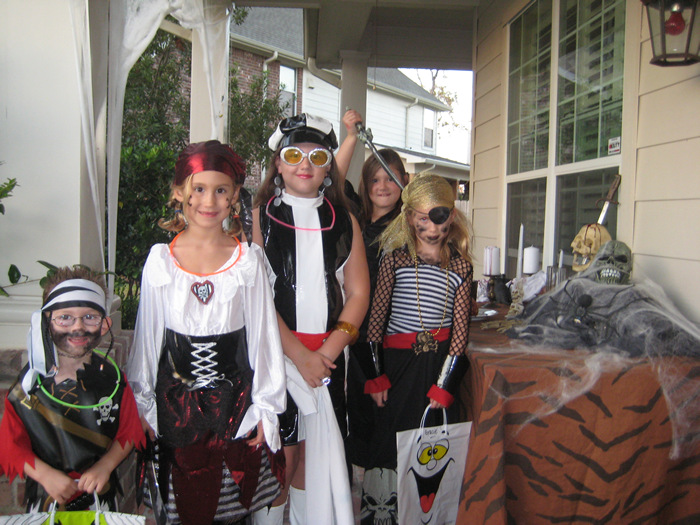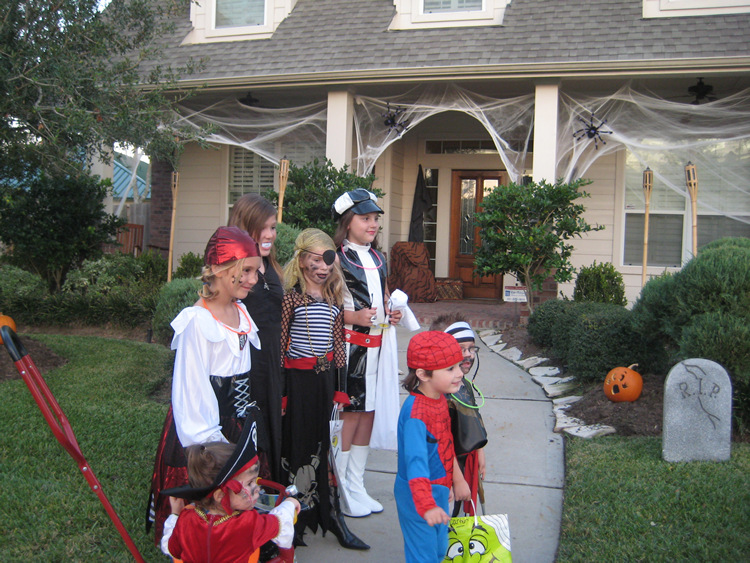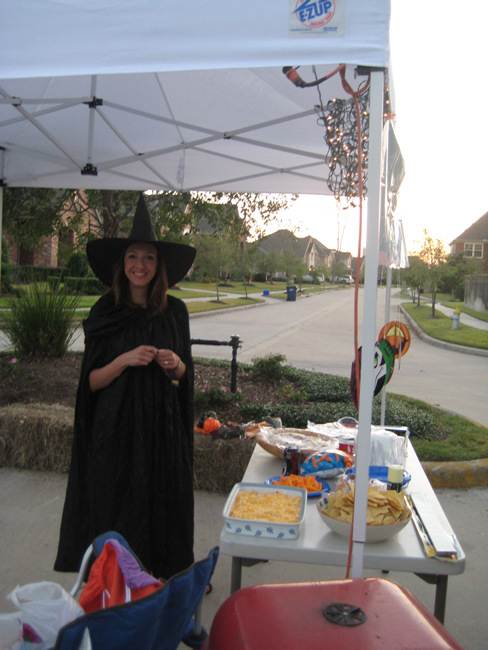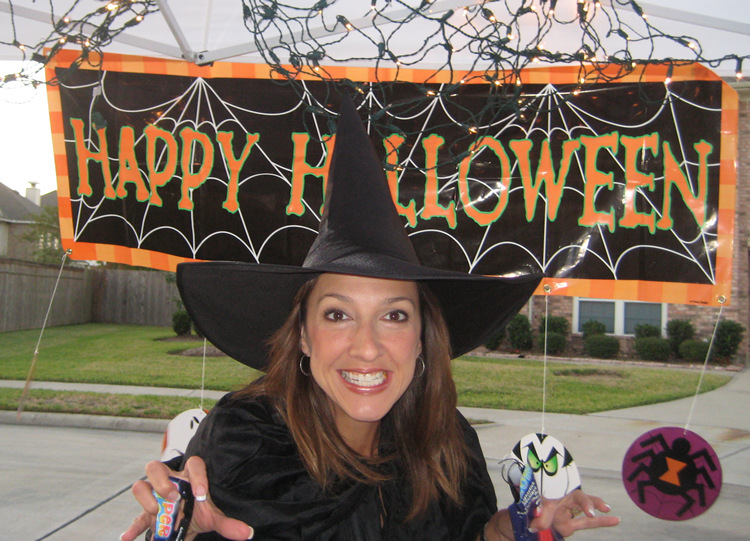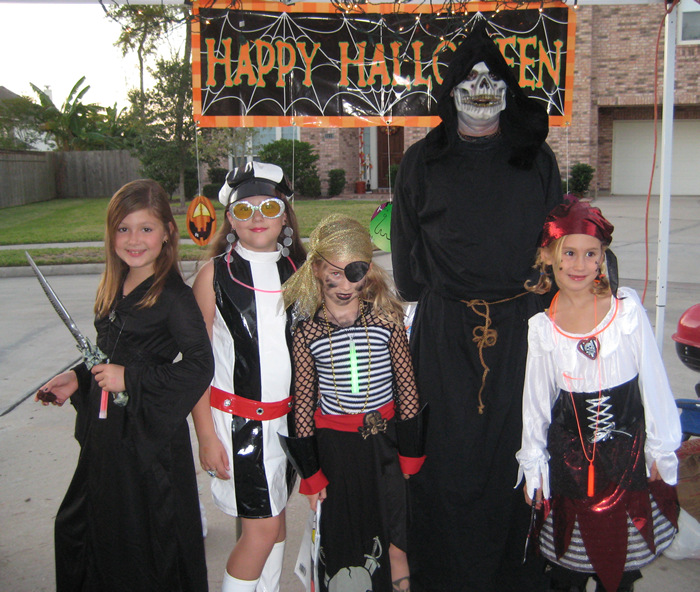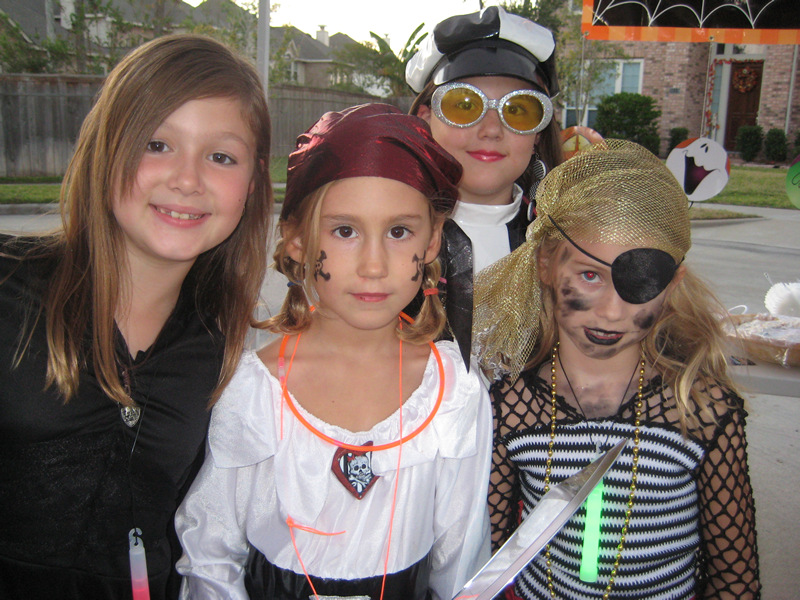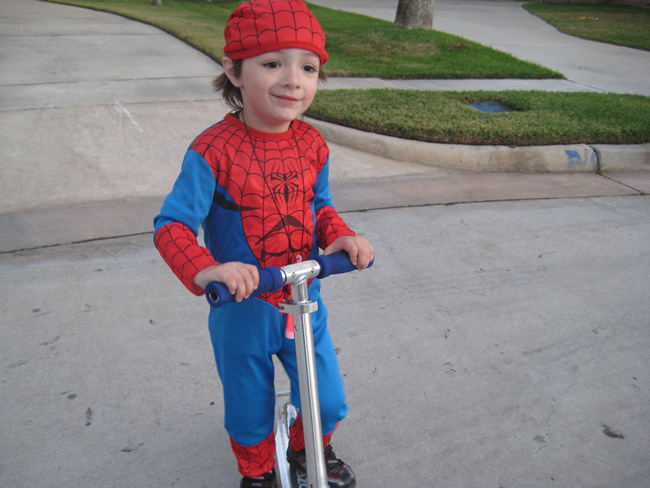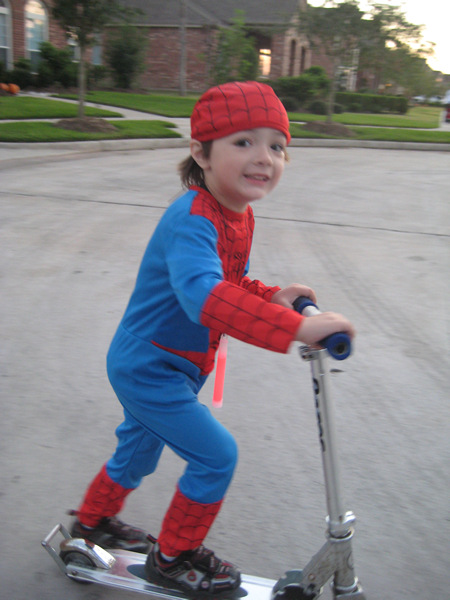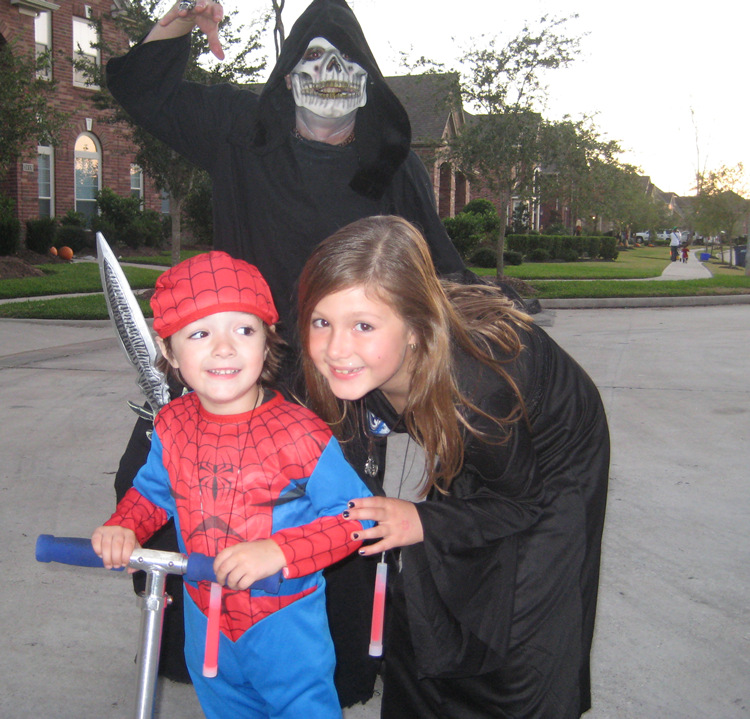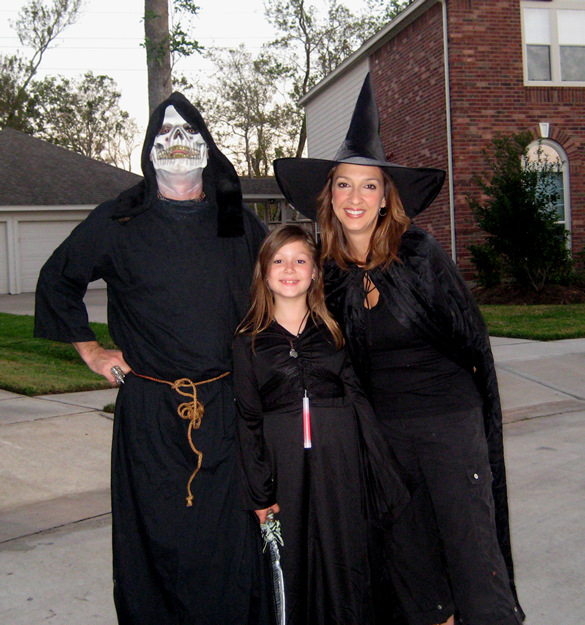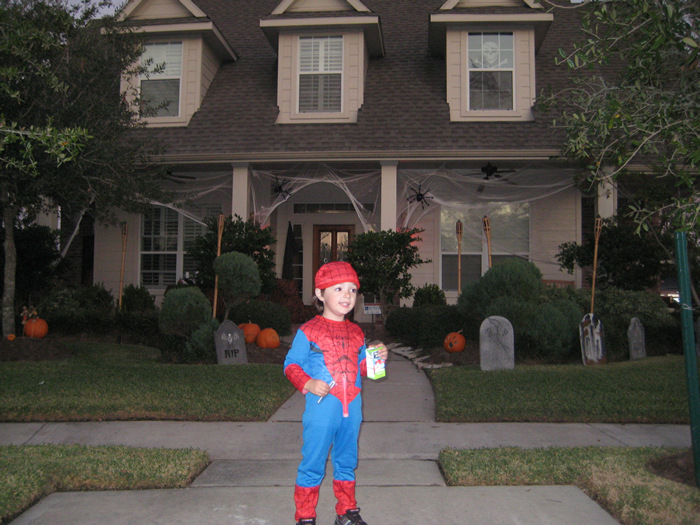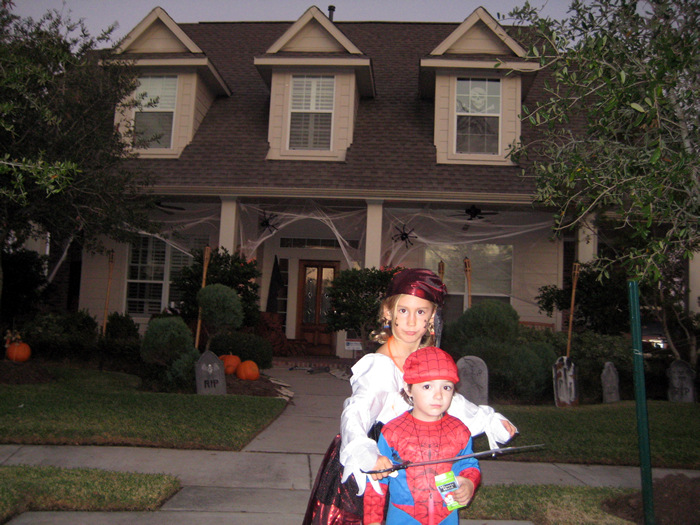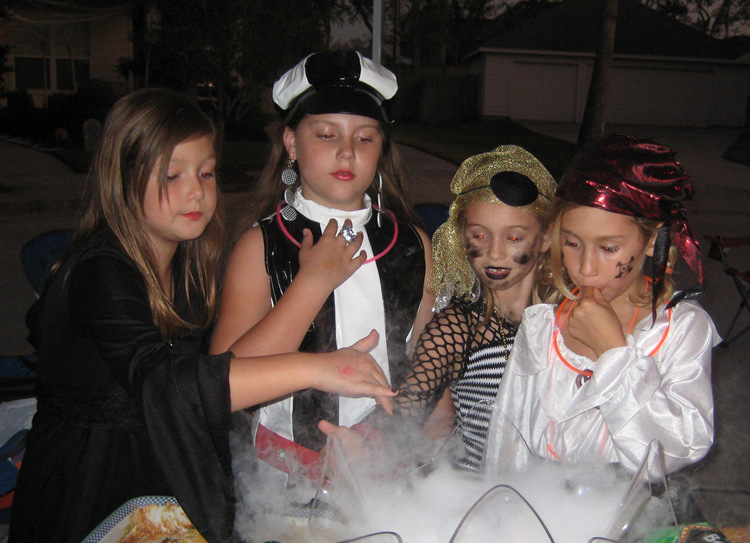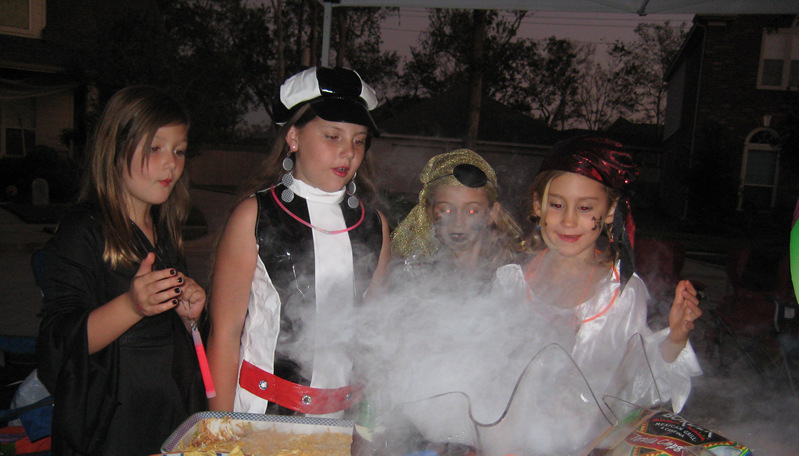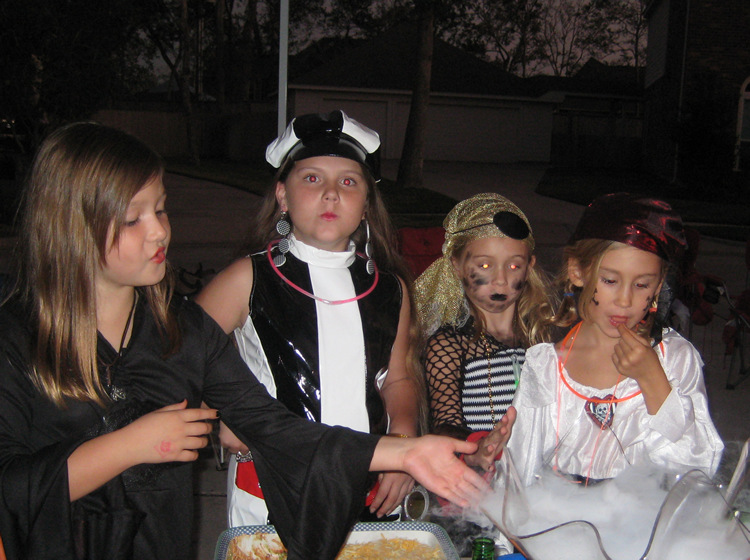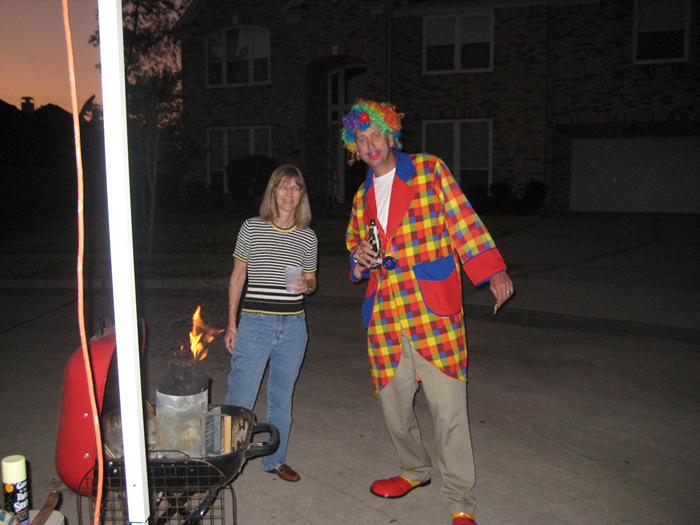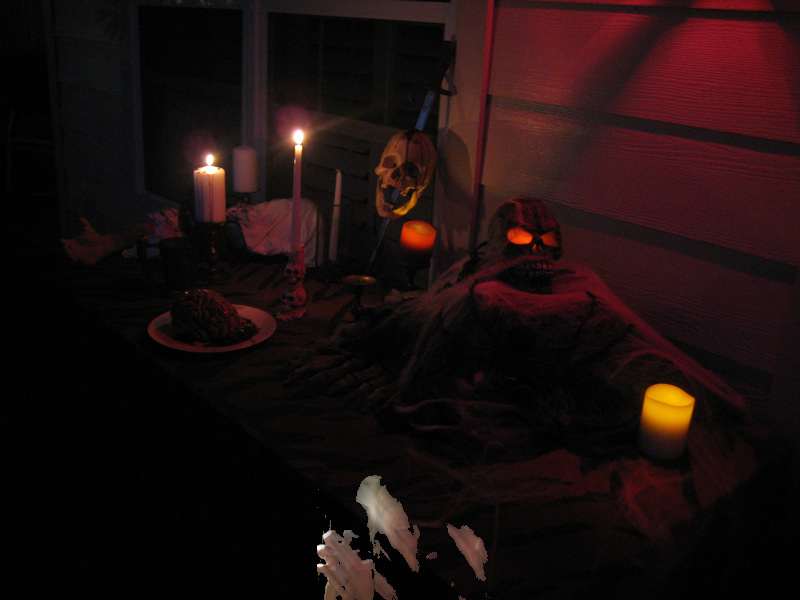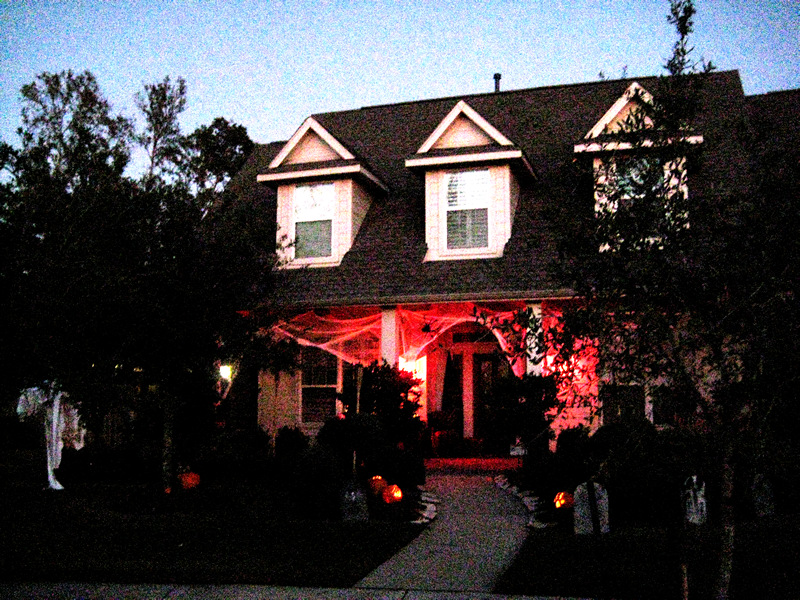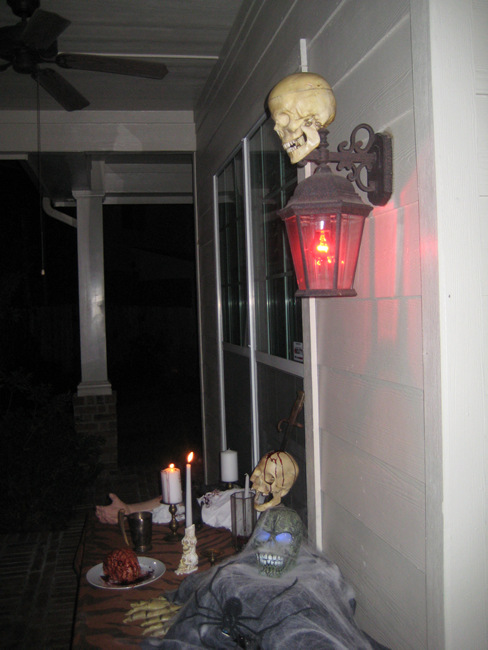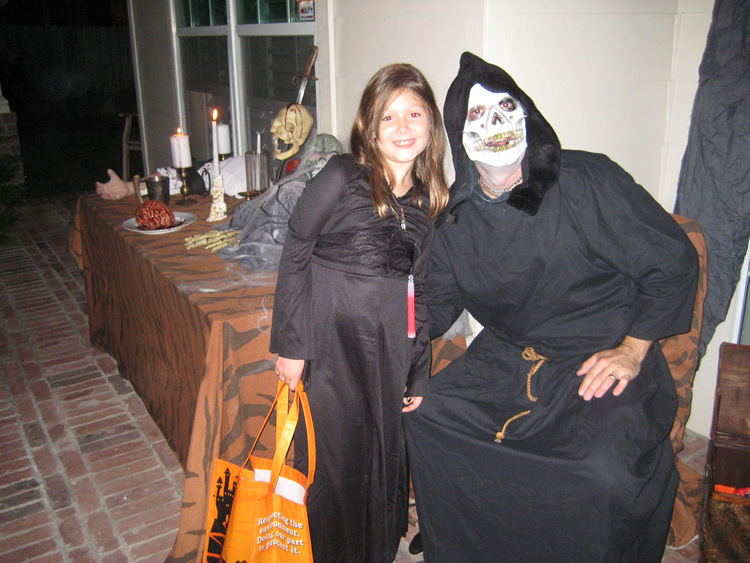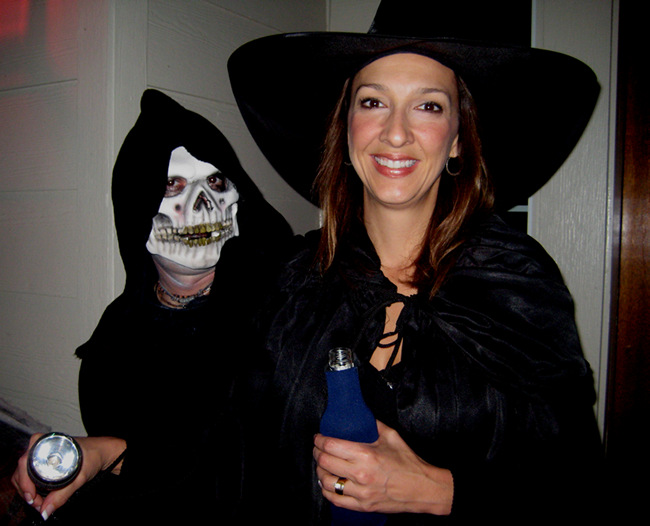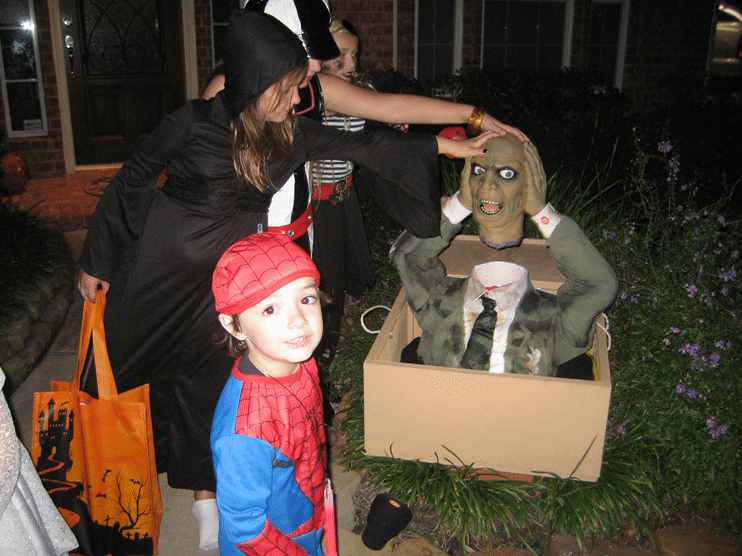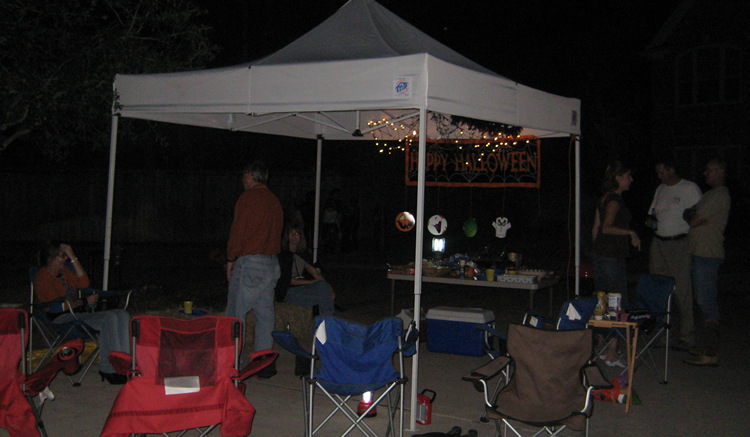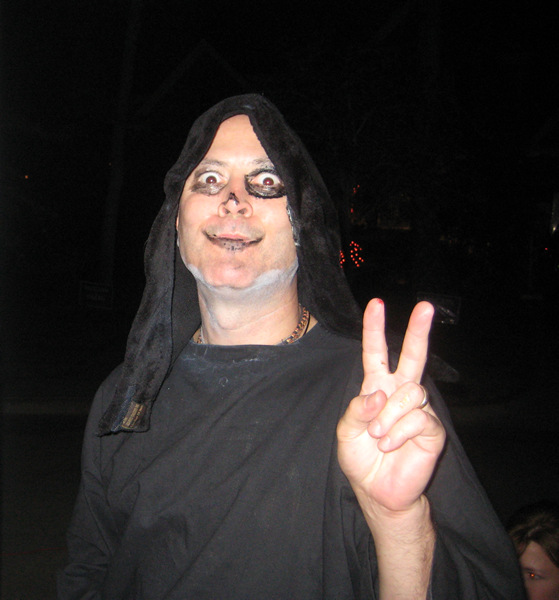 That mask was glued to my face...I had to peel it off to eat.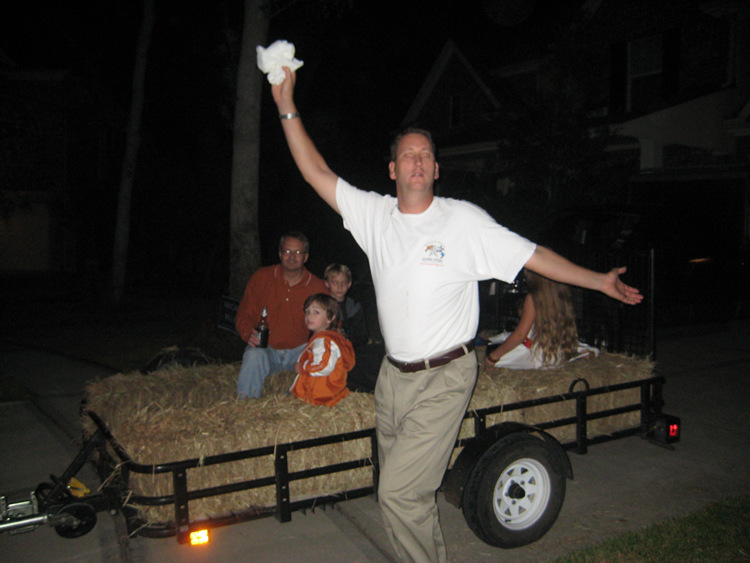 We ended the night with A HAY RIDE!!!
Thanks Mr. Dancing Walter!! :-)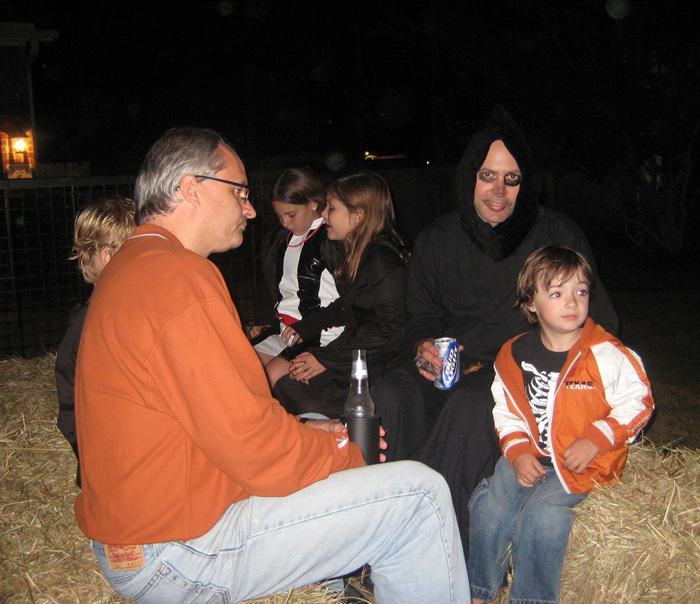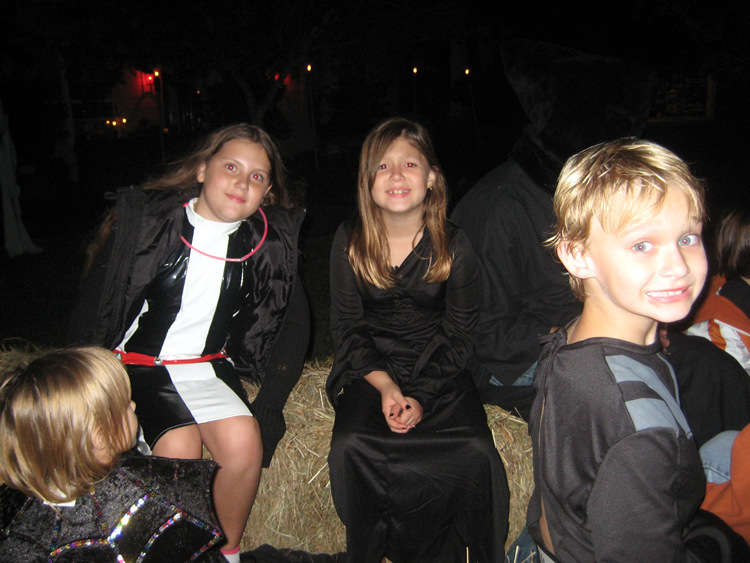 HAPPY HALLOWEEN EVERYONE~!~!~!
---