Houston, Texas 2017
I am proud to say that I am a third generation Houstonian. I really enjoyed hearing my Dad and Mom tell stories of how Houston was back in the 1940's and 50's. They both went to San Jacinto High School (now part of Houston Community College). My mom graduated from the University of Houston and my dad from Rice. Their first apartment together was not far from where the Galleria is now - of course this was all before any freeways or highways. I was born in 1964 at Herman Hospital, and grew up in the Houston suburbs in the Huntwick/Champions area. My mom still lives in the same house we moved into before I started kindergarten back in 1970.
I started working in downtown Houston in 1988. My first job after college was with First Interstate Bank, and we had offices in the Esperson building. Ironic that my first office would be my best. I had a REAL office in Esperson - not some cubicle. It had a window that looked down Rusk street. I got it to open, and on Thursday's I could hear the bands and smell the foods from Party on the Plaza. ...and don't get me started talking about all the International Festivals and other events they would have downtown. It's a wonder we got any work done.
After a few years I moved from the Esperson building to the First Interstate Plaza (now Wells Fargo) and then to an office at Waugh and West Grey just outside downtown. I was there until moving over to Continental Airlines (now United). With Continental we had offices off Allen Parkway, then moved to the Continental Headquarters off Smith Street. I've been there for many ...many years, and now Continental . . . I mean United, is moving offices to a brand new building on the corner of Main and Texas. It's right in the heart of old downtown across from the Rice Lofts.
Anyway, with that out of the way, here are a lot of pictures I took of downtown recently. Some of these were taken during some of my lunchtime walks, a few others were taken when I took Jacqui and the kids downtown to rent bikes, and the final bunch are from the private tour we got of our new building. Enjoy~!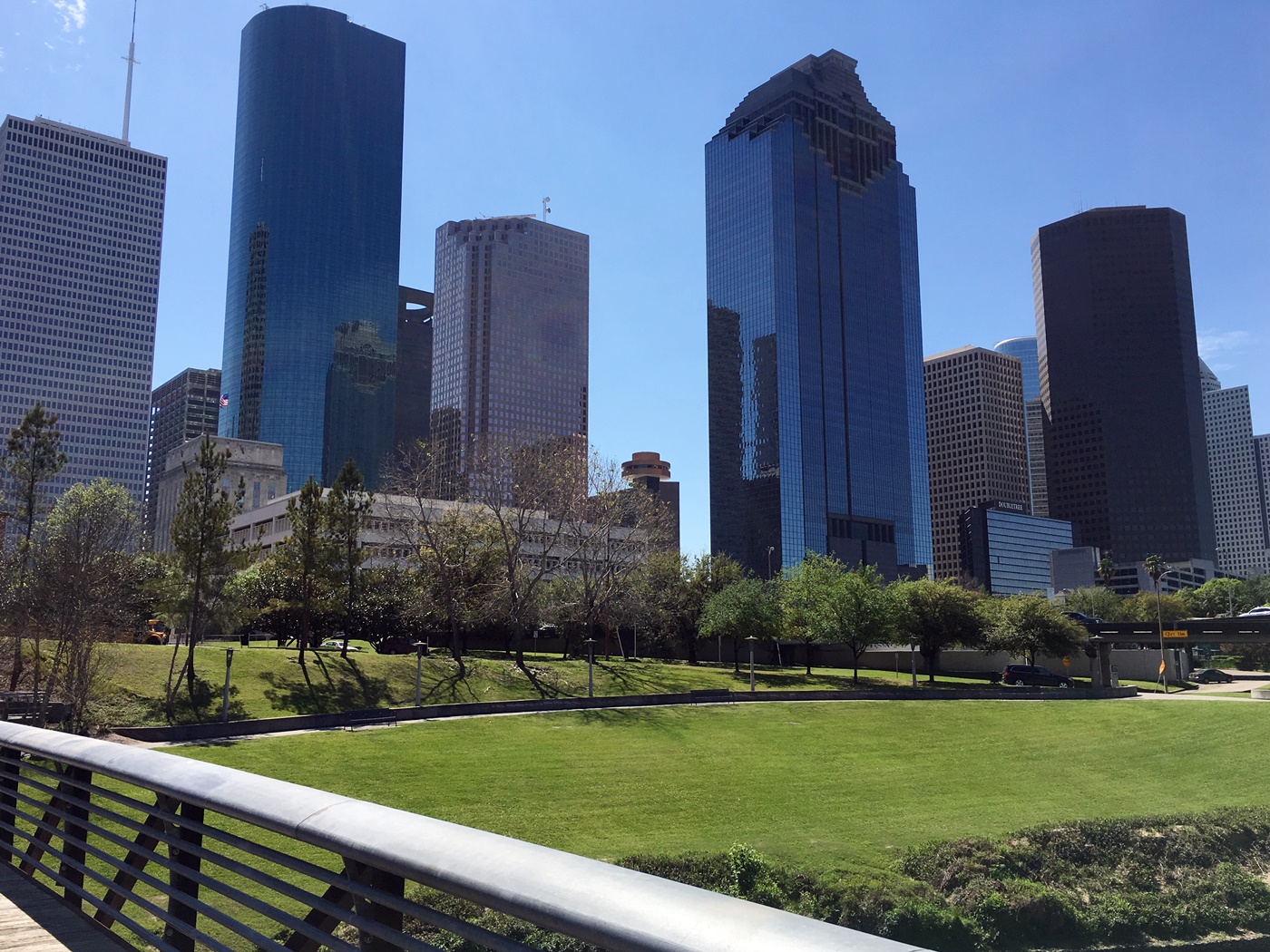 A nice view of downtown Houston from the Buffalo Bayou pedestrian bridge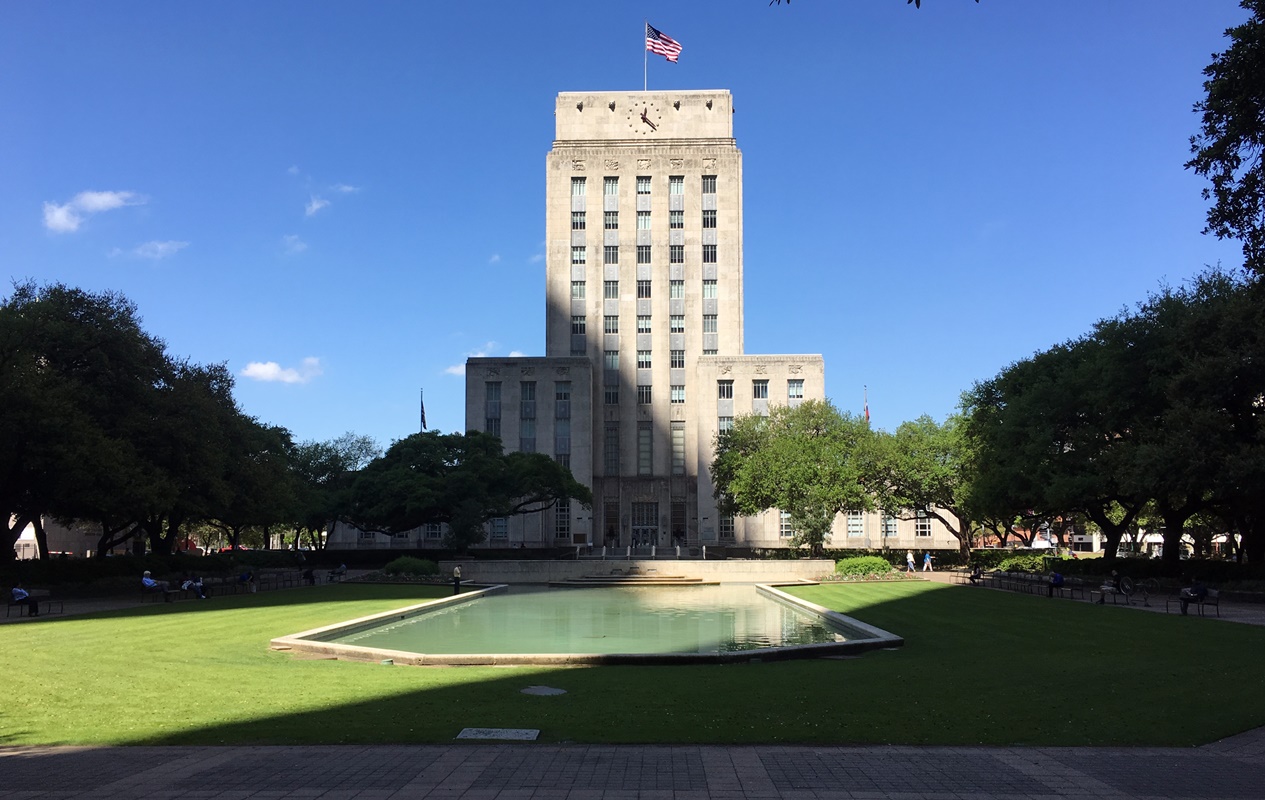 Houston City Hall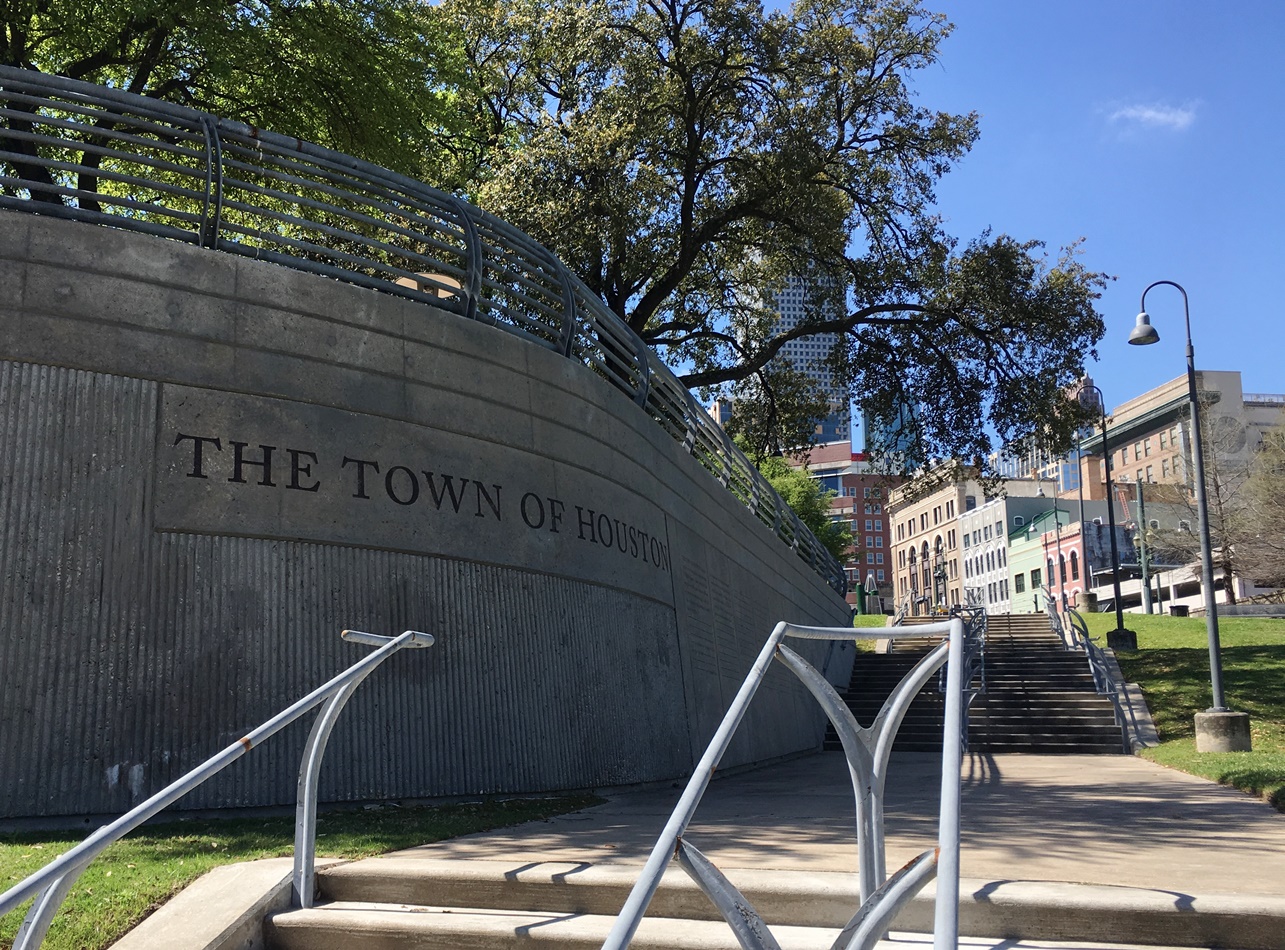 Houston got it's start in 1837 on the banks of Buffalo Bayou.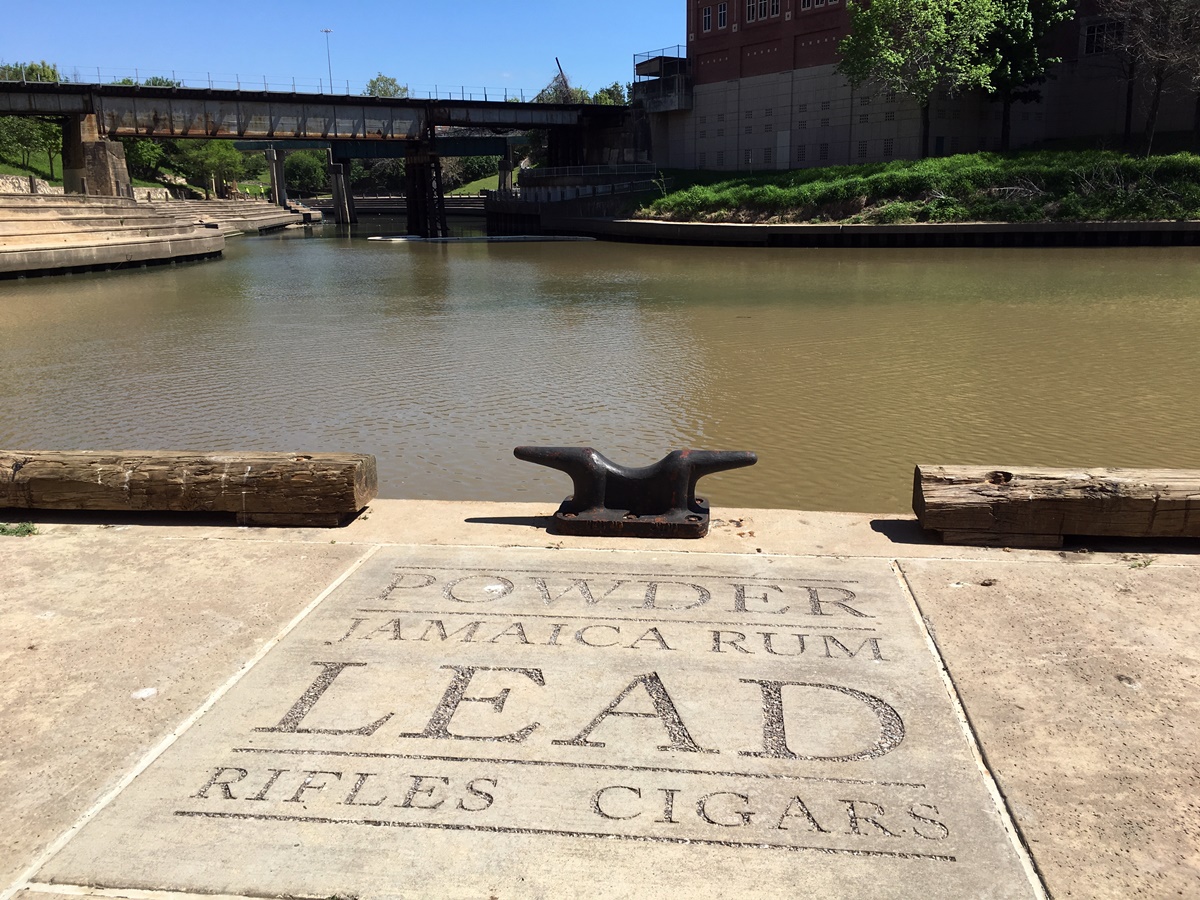 This is Allen's Landing, where in 1836 August and John Allen stepped ashore and claimed Houston as their own.
This site, at the confluence of Buffalo and White Oak Bayous, became Houston's first port.
As Houston grew, the Port of Houston was moved from downtown to the current day location at the Houston Ship Cannel. For the most part, Buffalo Bayou was neglected and eventually built over by bridges and freeways. Many folks from Houston didn't even know we had a bayou running through downtown, much less the history behind it. Thankfully that changed in 1986 when the The Buffalo Bayou Foundation was established. With the help from donations, they created park space and walking trails around Buffalo Bayou. Most of the pictures posted below were taken on these trails. It's great to be able to get out of the office and have some nice places to walk and enjoy the sights, sounds and smells of downtown Houston..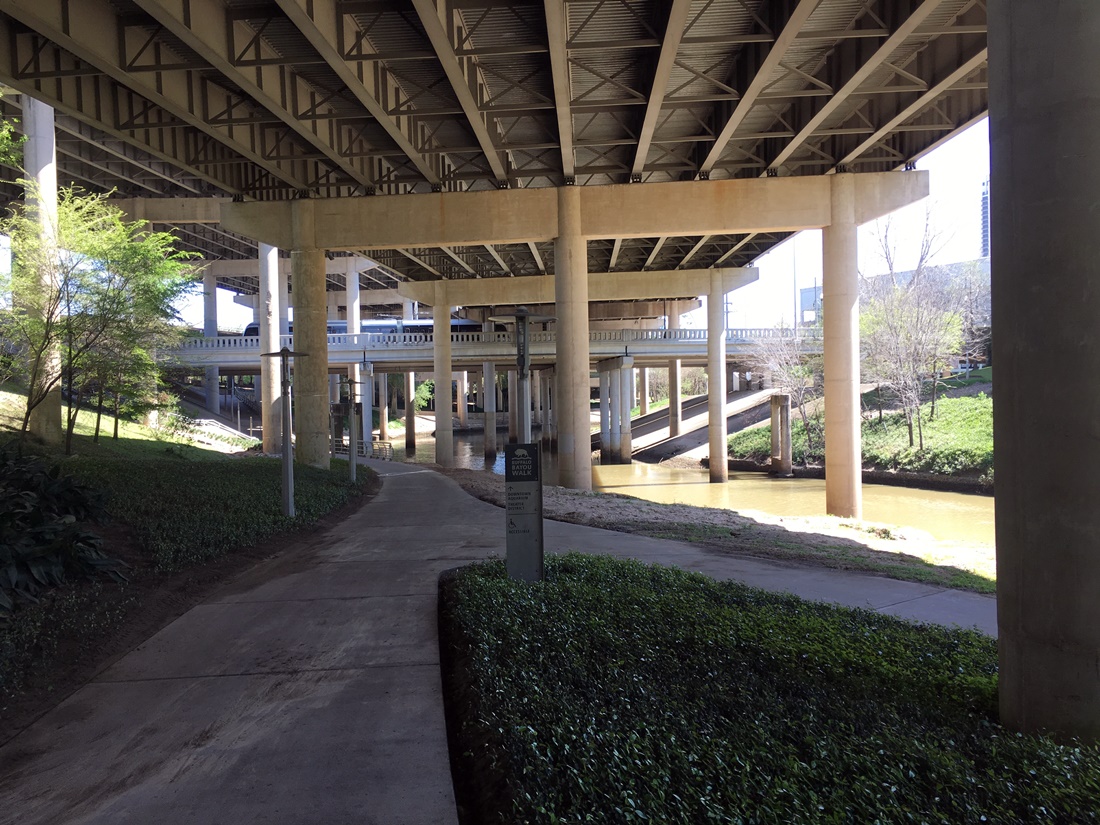 Yep, there's a bayou under all those bridges and freeways.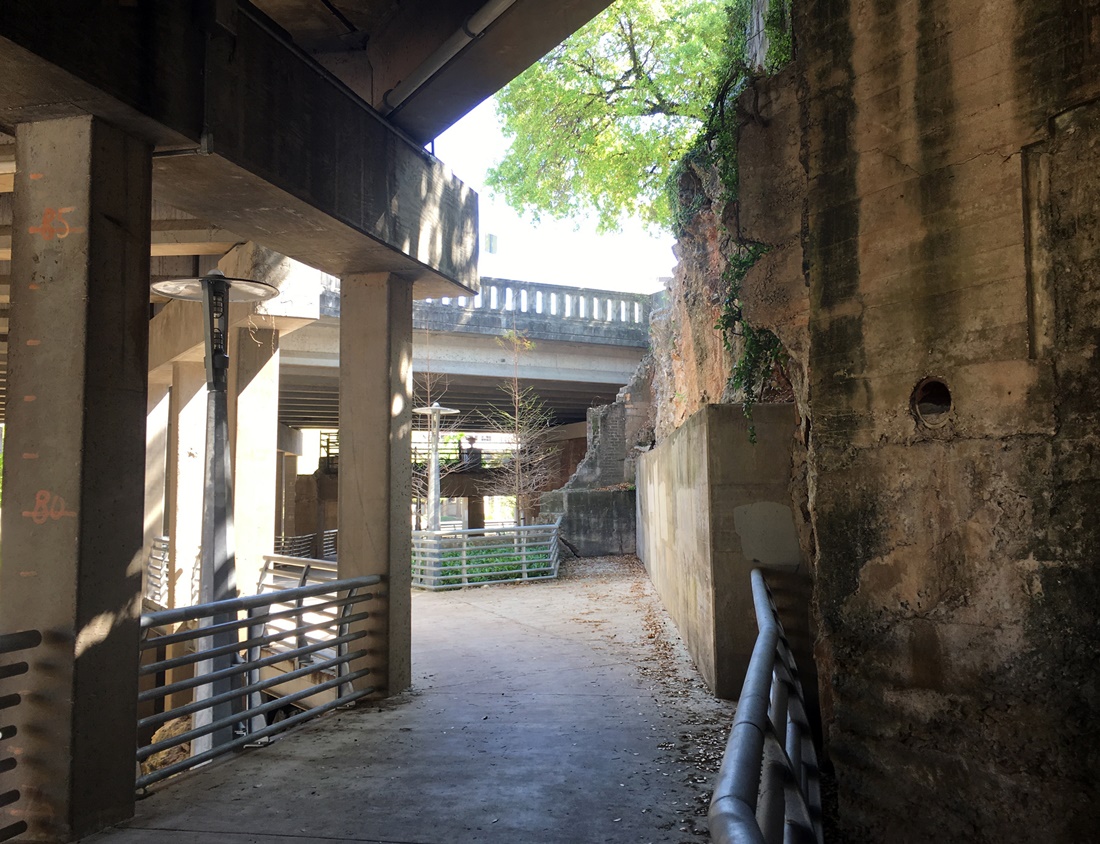 Some of the walkways can get a little creepy as you get to see the underbelly of downtown Houston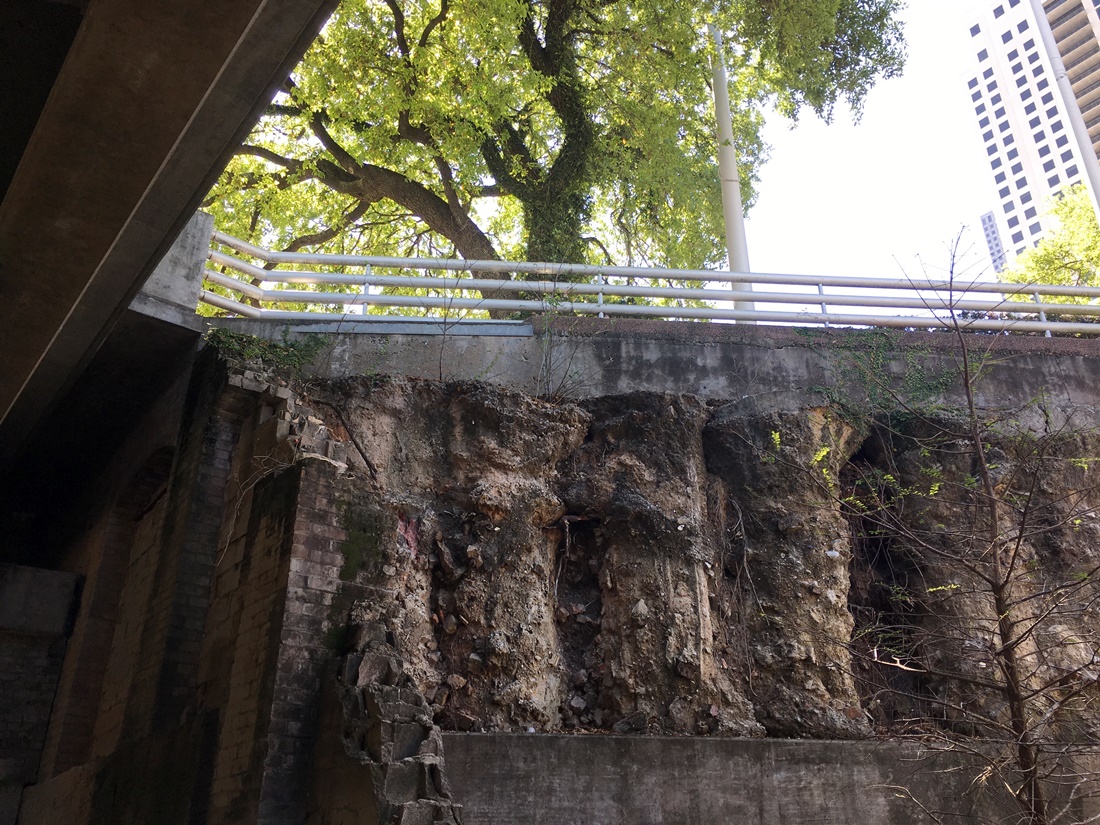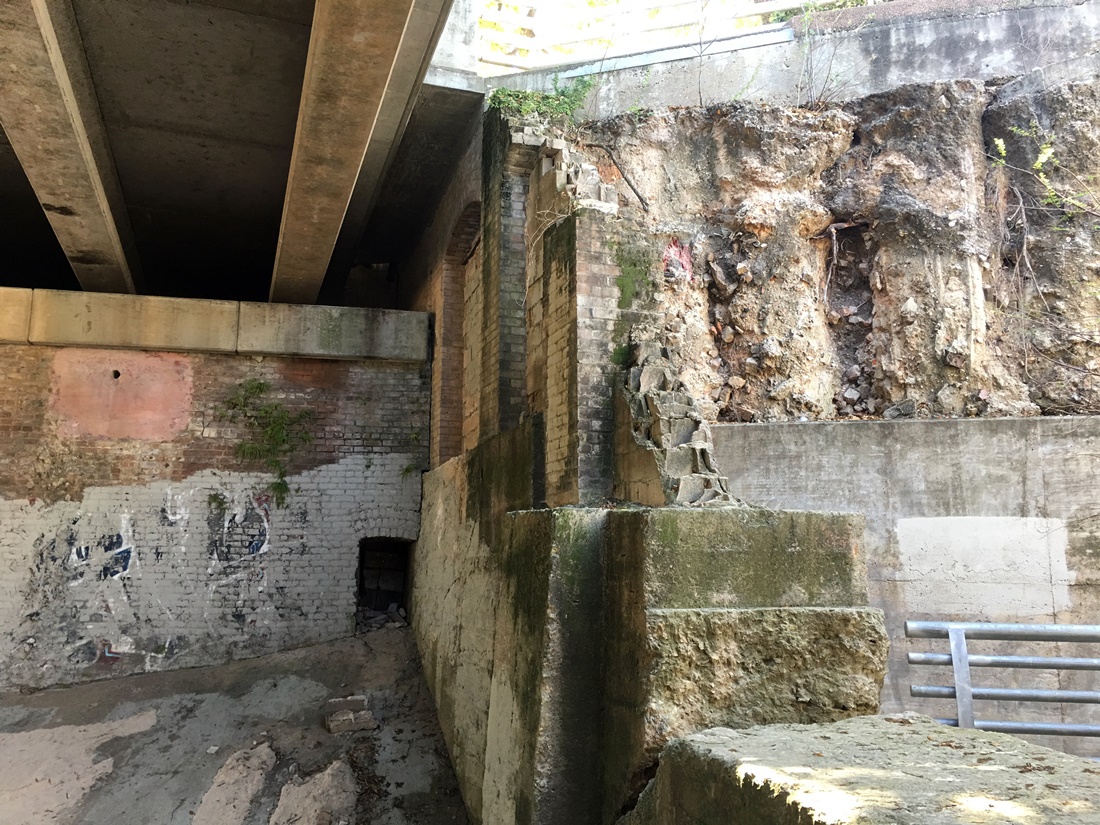 Believe it or not, that small entrance is the remains of an old pre-civil war tomb.

You can read the history of the Donnellan Crypt here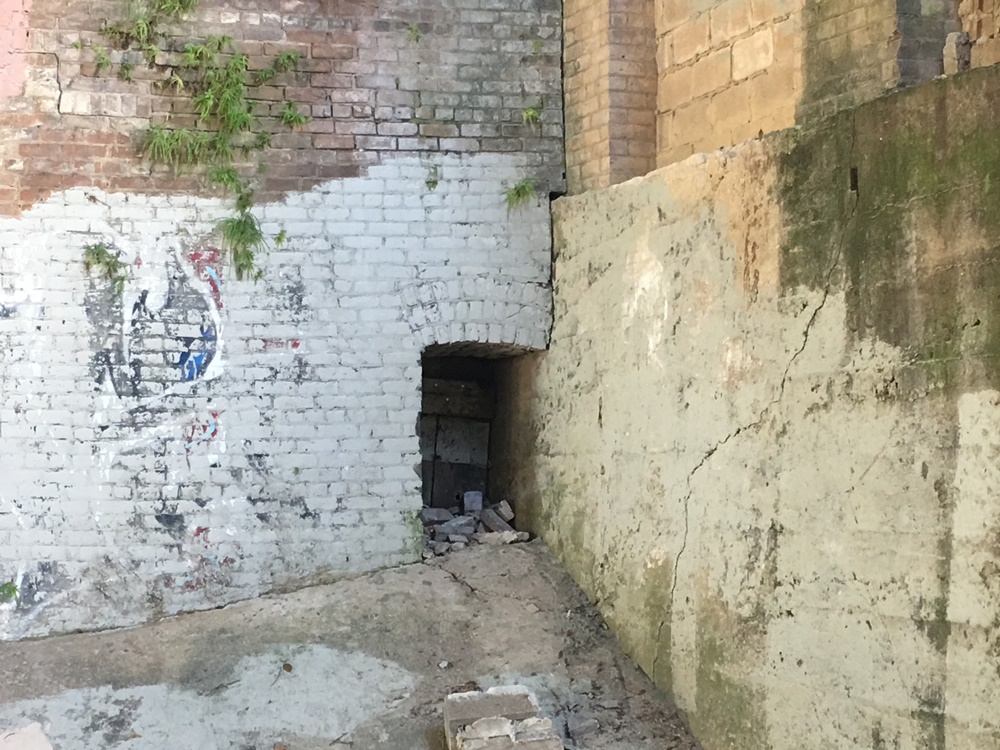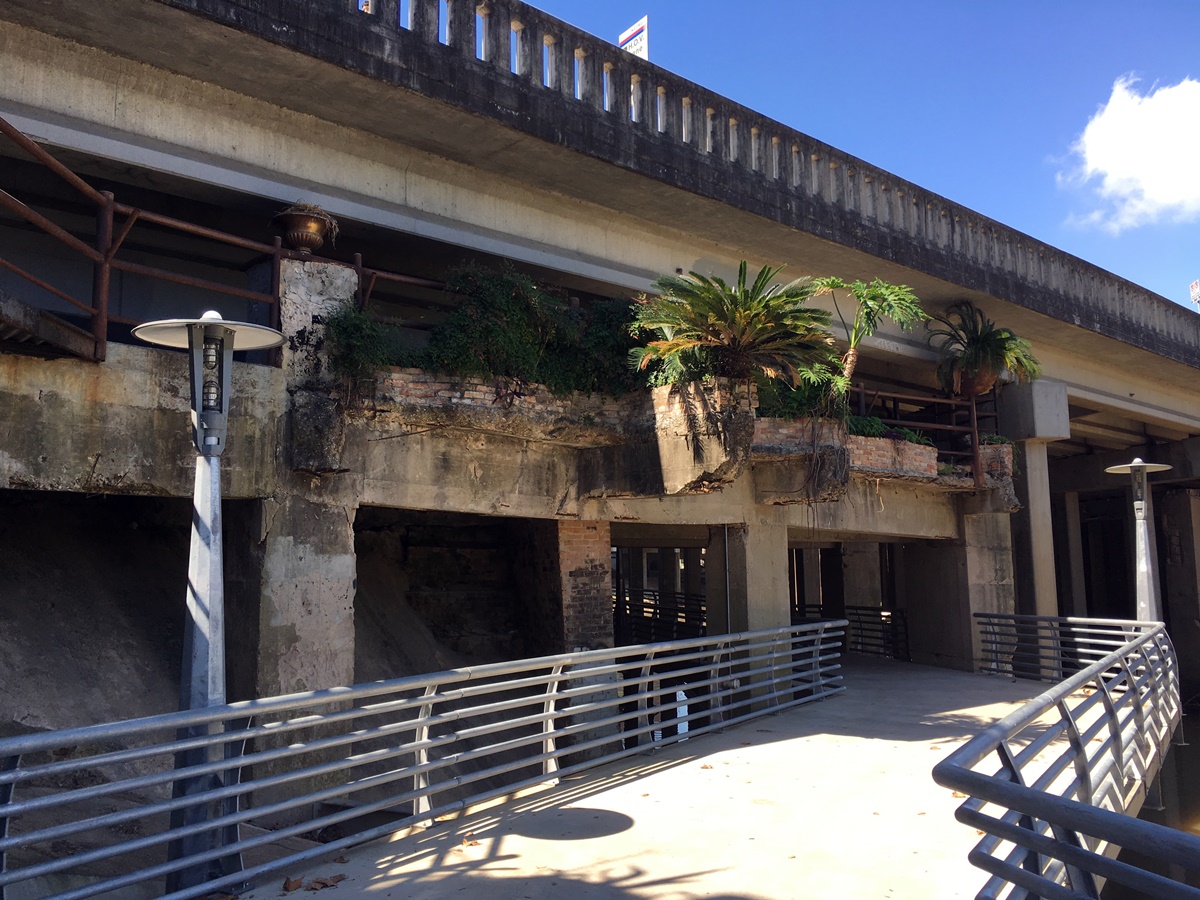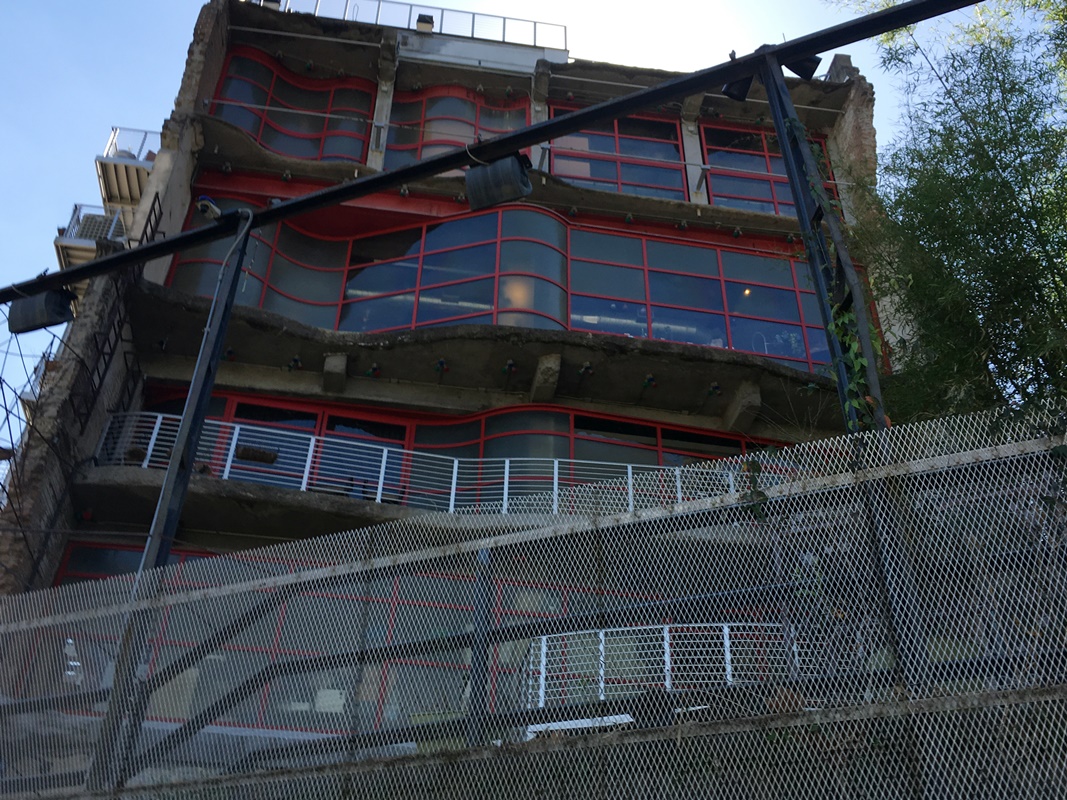 I love how they converted this old building into lofts...and kept the distressed look of the original.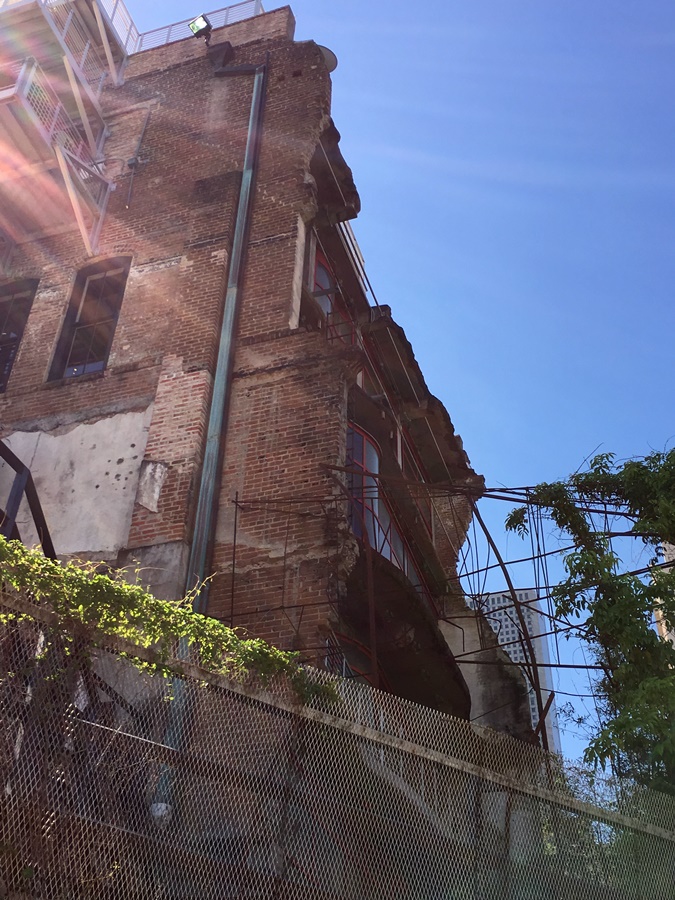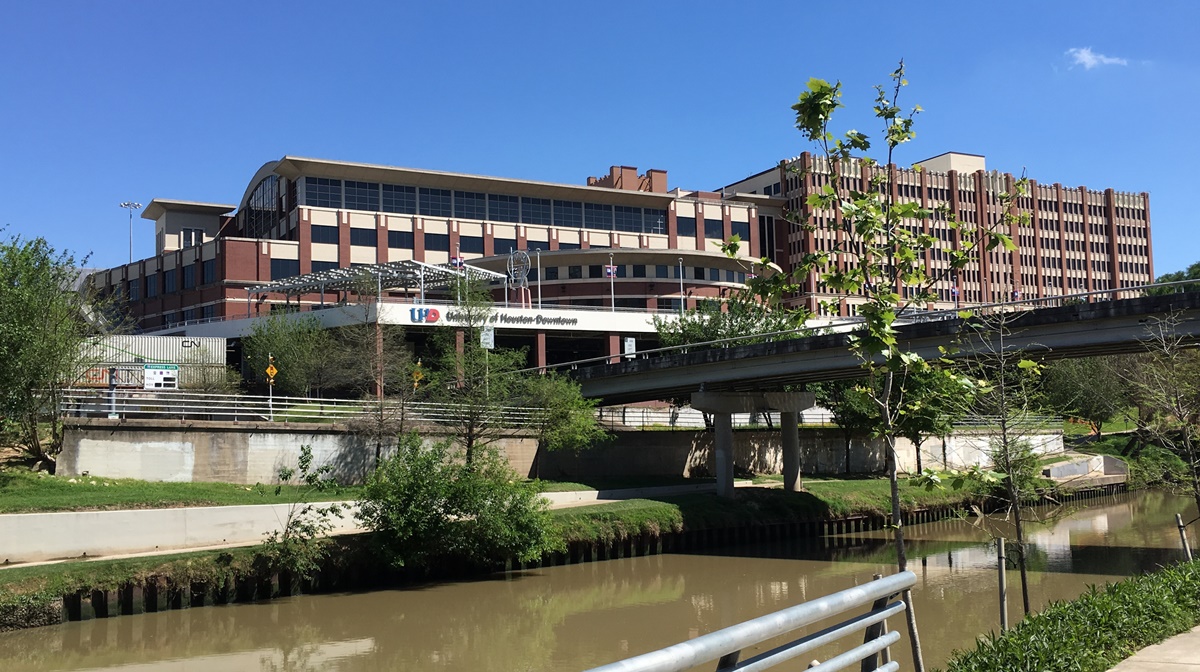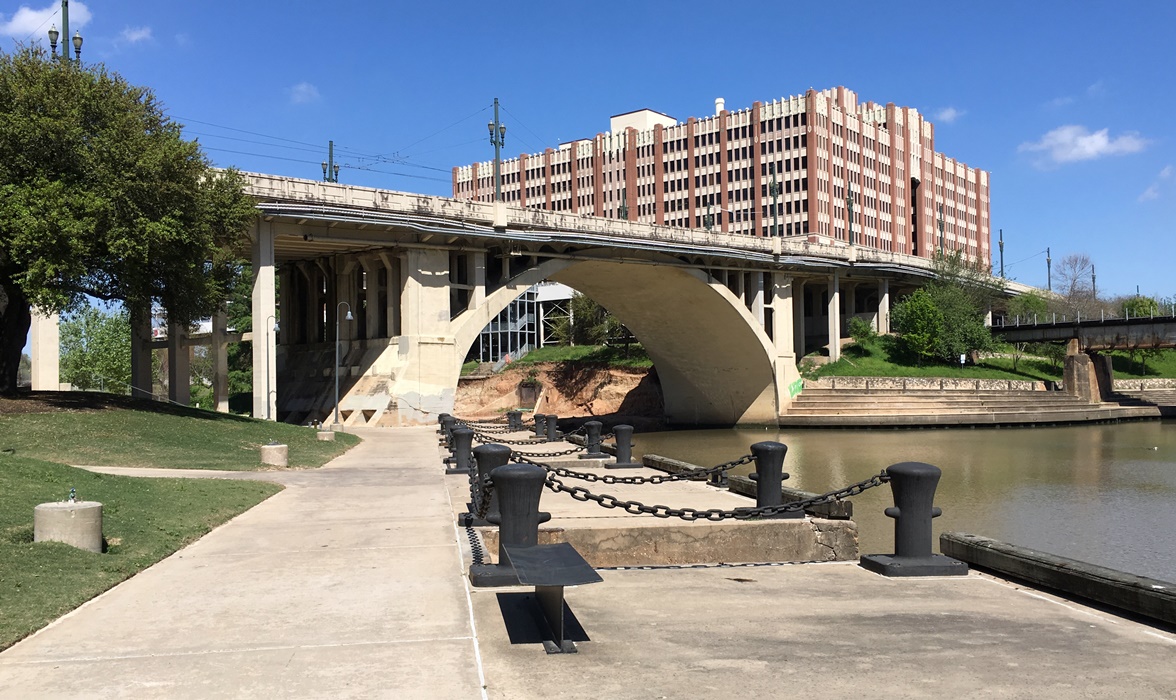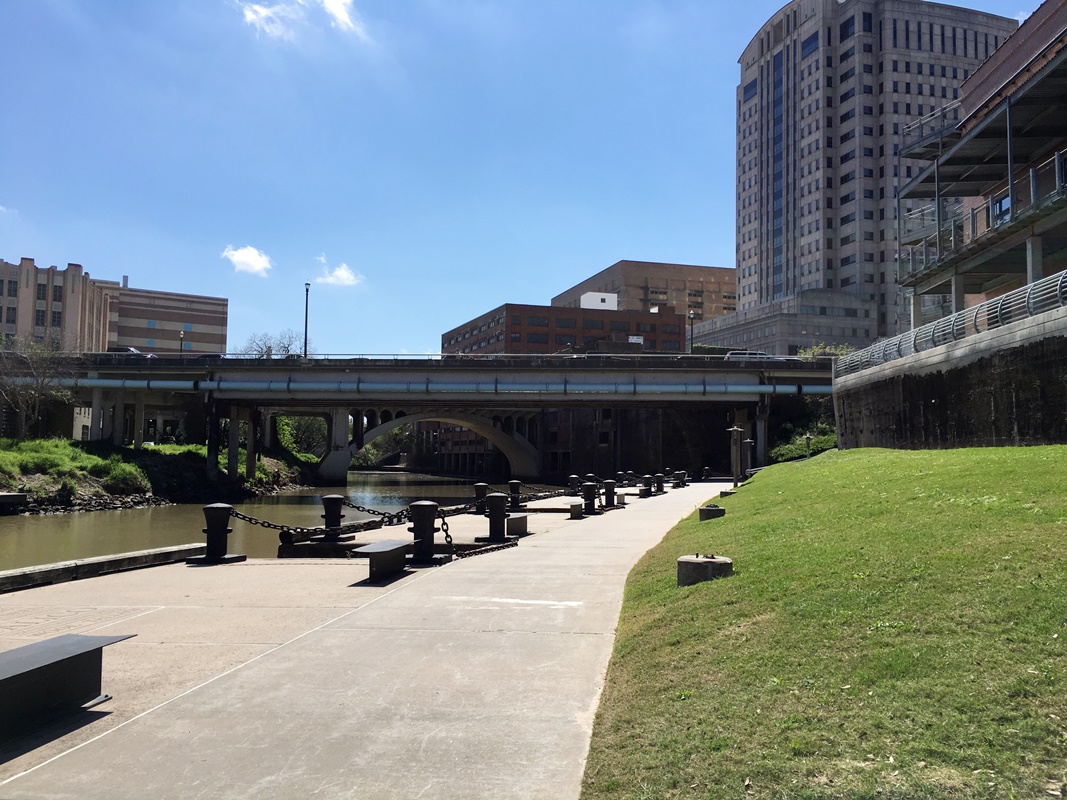 Allen's Landing - the old Port of Houston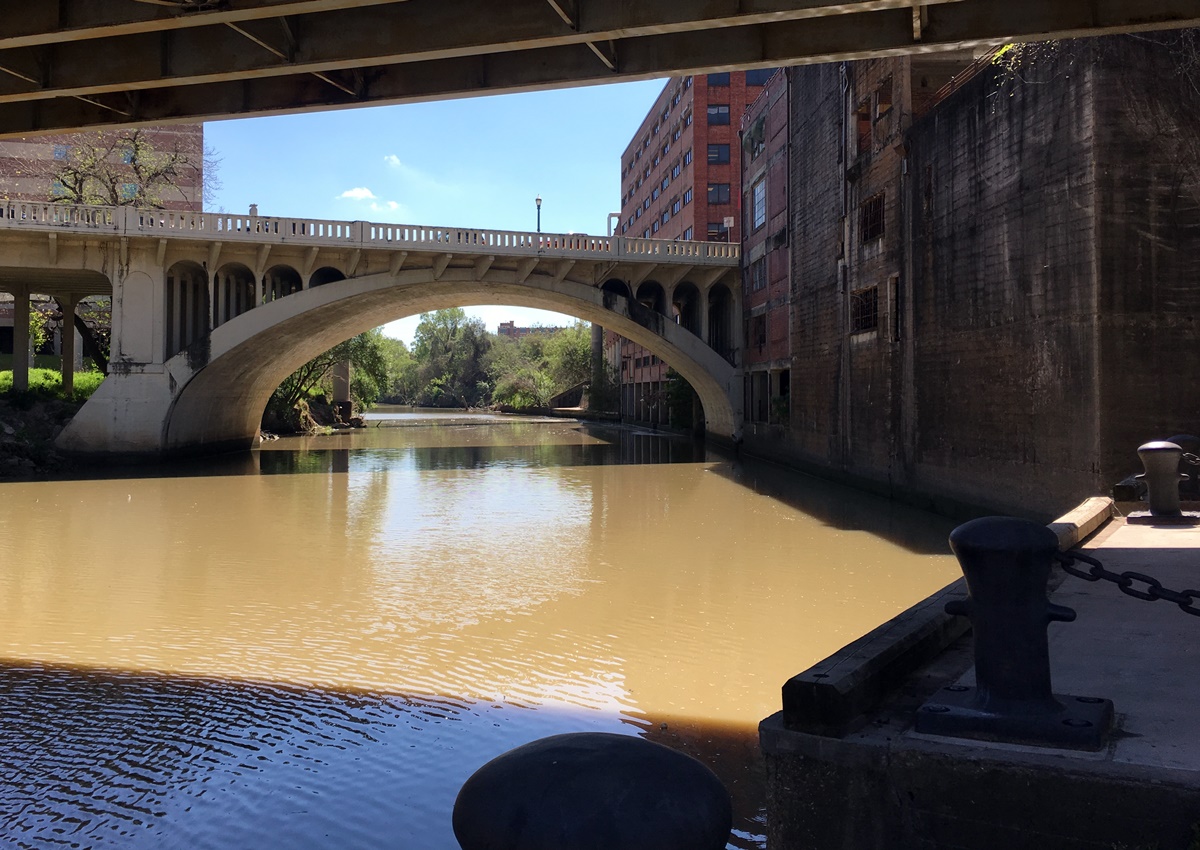 Here's the view from the end of Allen's Landing as Buffalo Bayou flows southeast, away from downtown.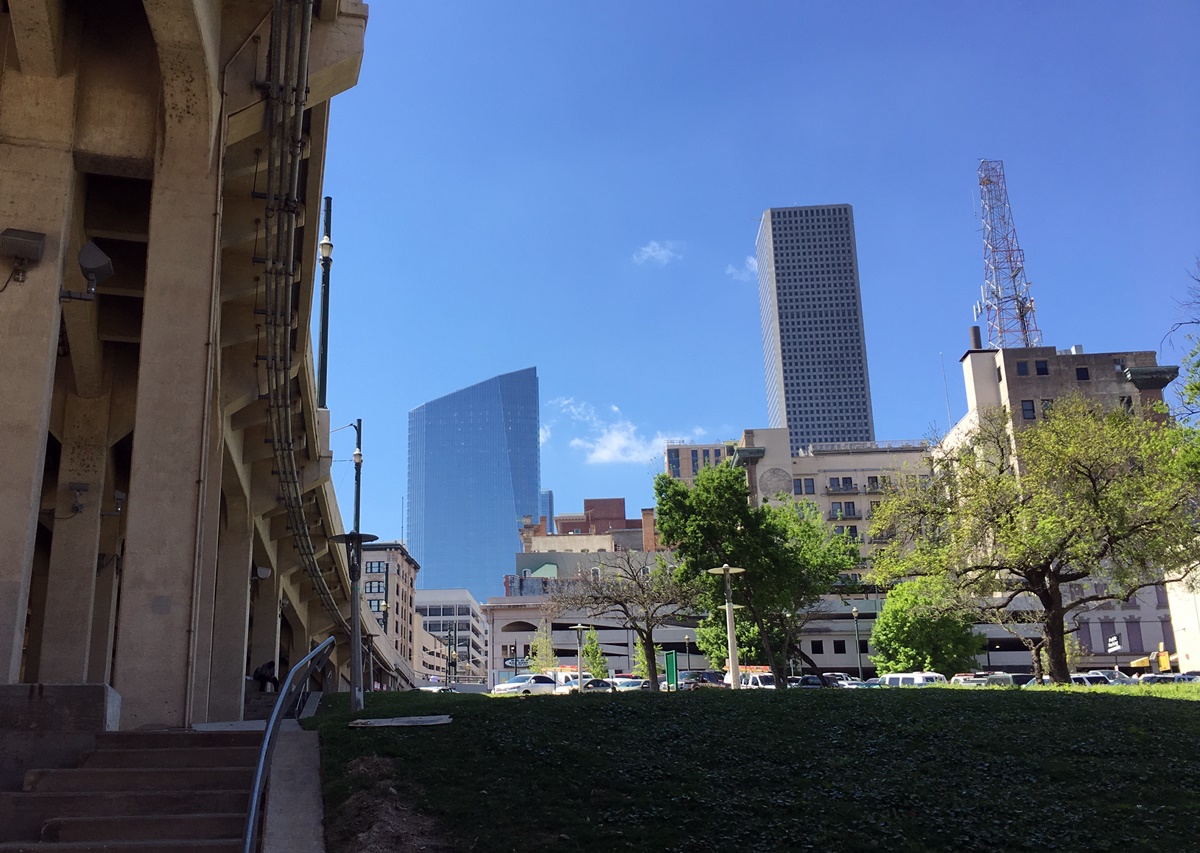 The glass building on the left will be our new offices later this year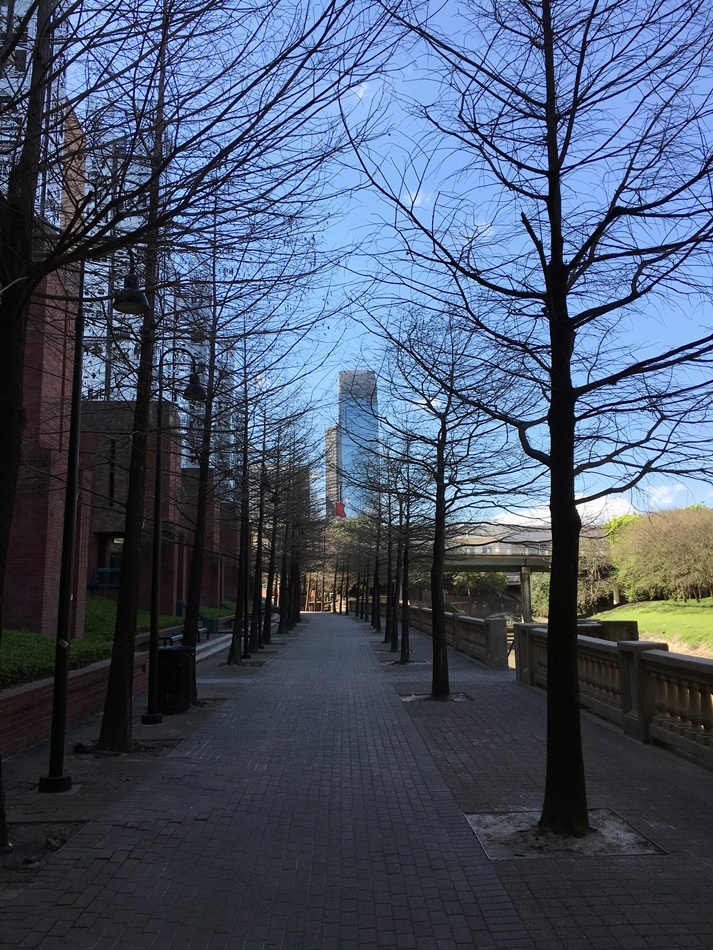 This is from The Wortham Center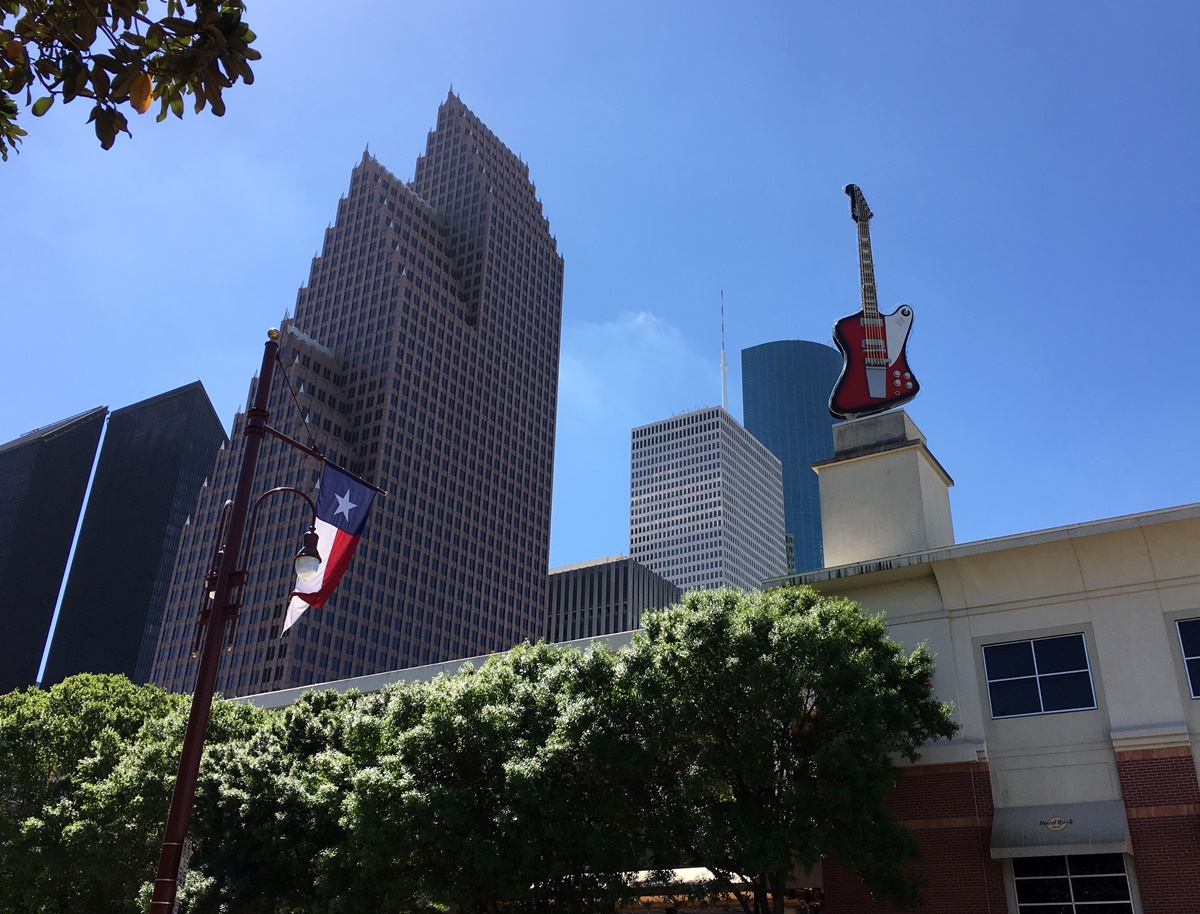 Hard Rock Cafe

I still call this the Texaco Building
It used to be the Texaco Heritage Plaza, now it's just Heritage Plaza.
Anyway, I think it's very 'Houston' that at the base of this majestic skyscraper ...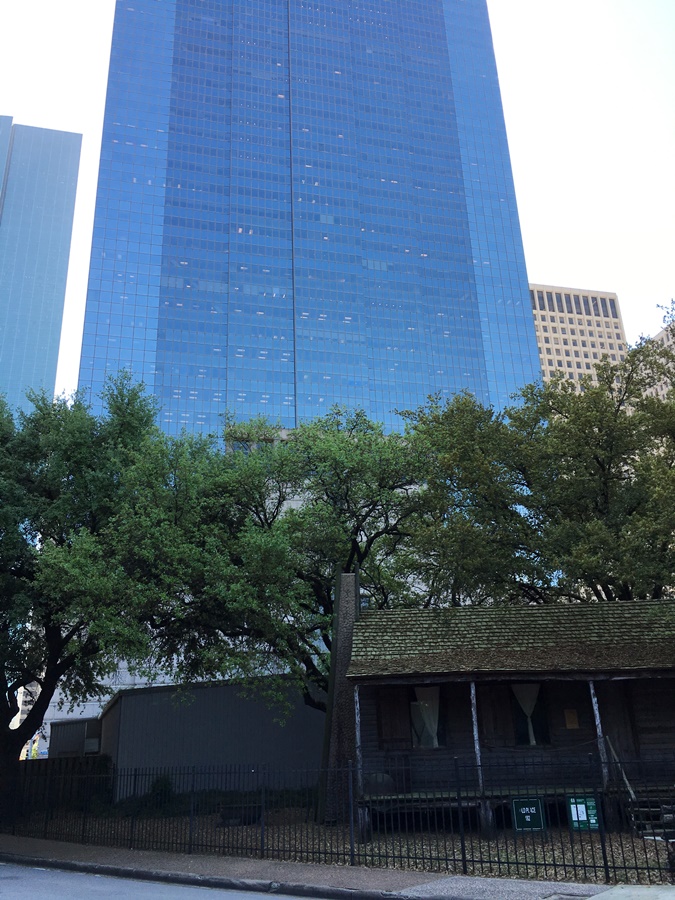 ...there sits and old log cabin.
Well, a historic cabin I'm sure.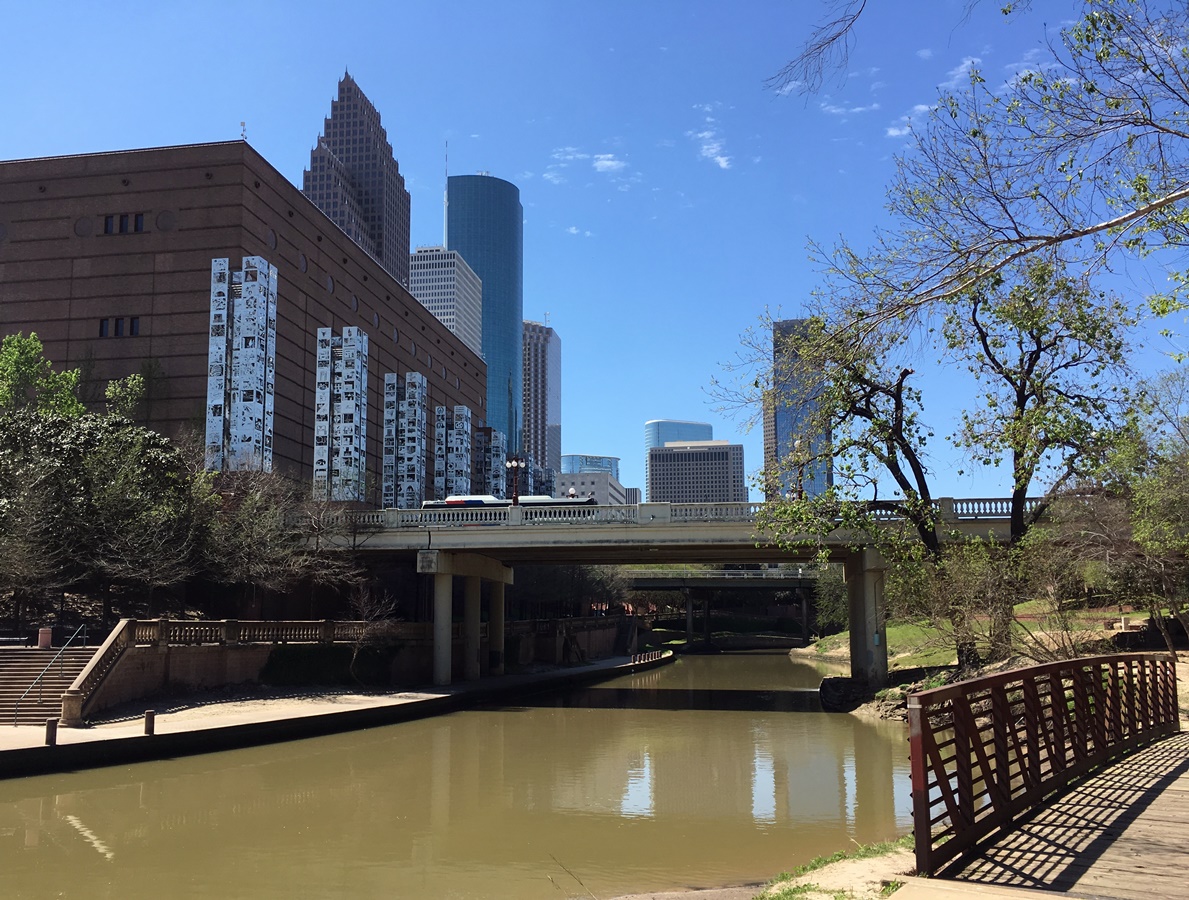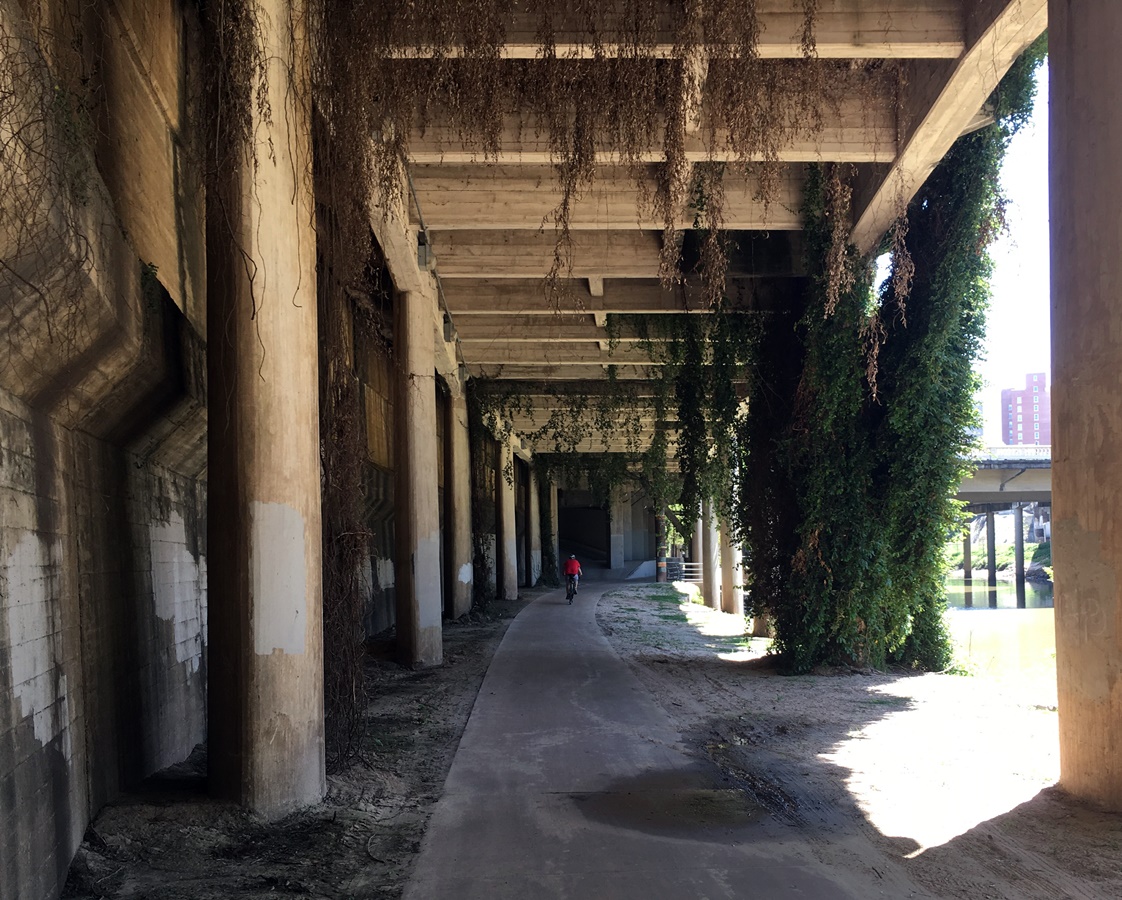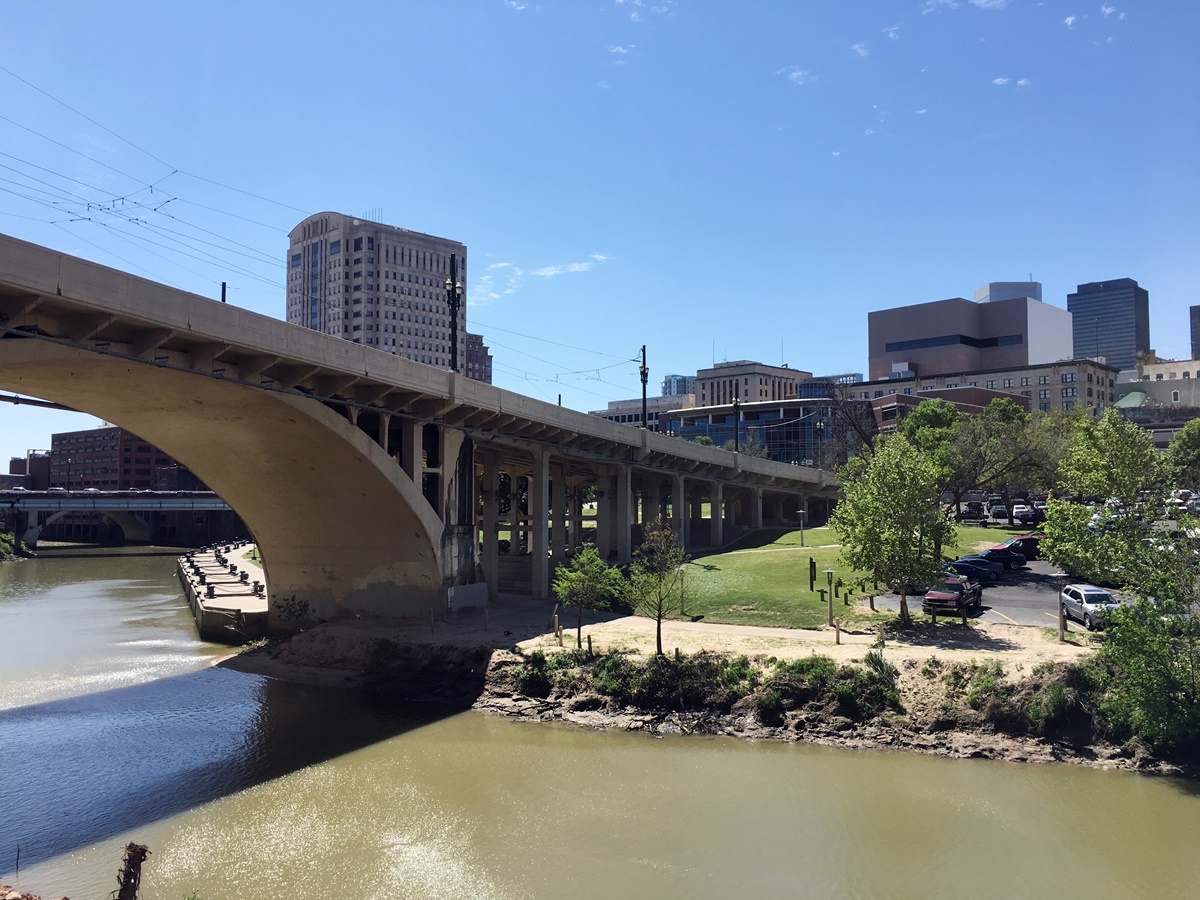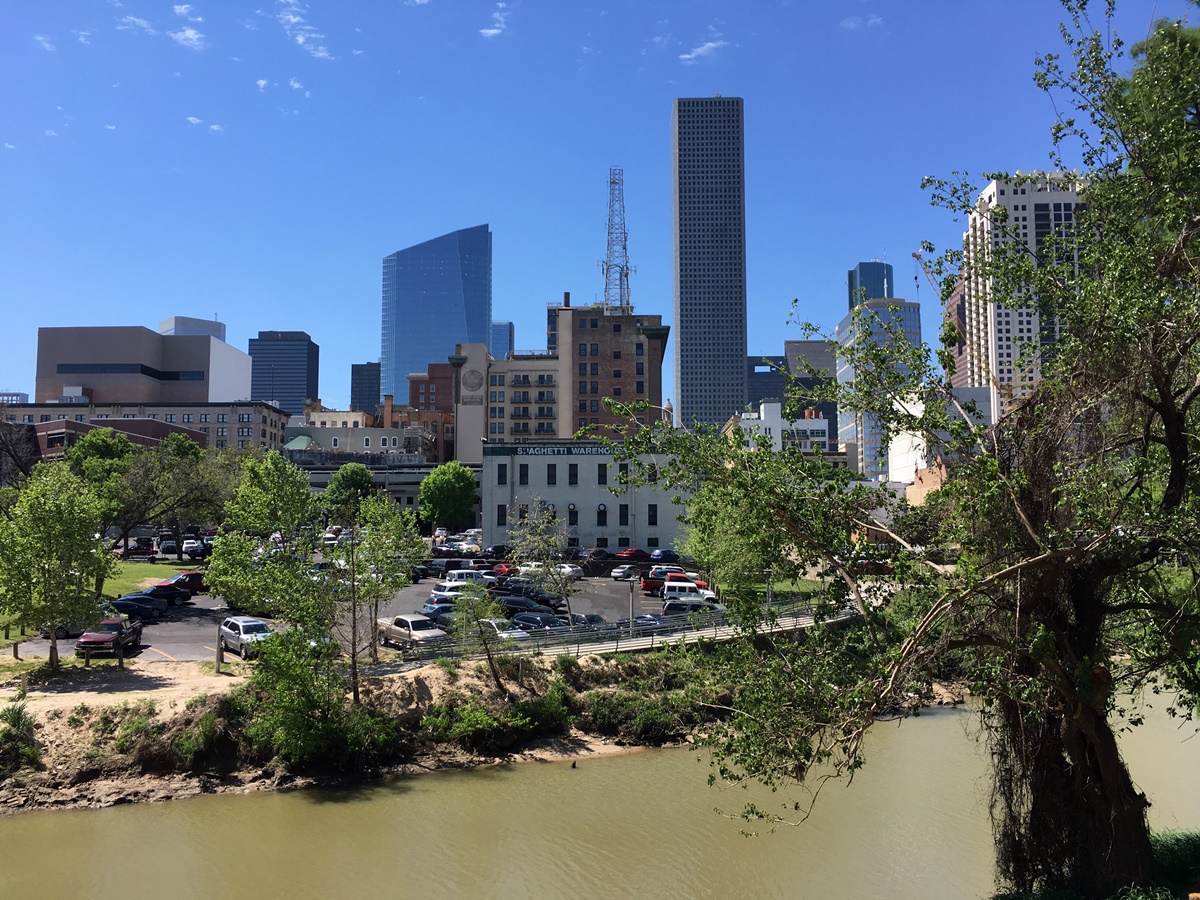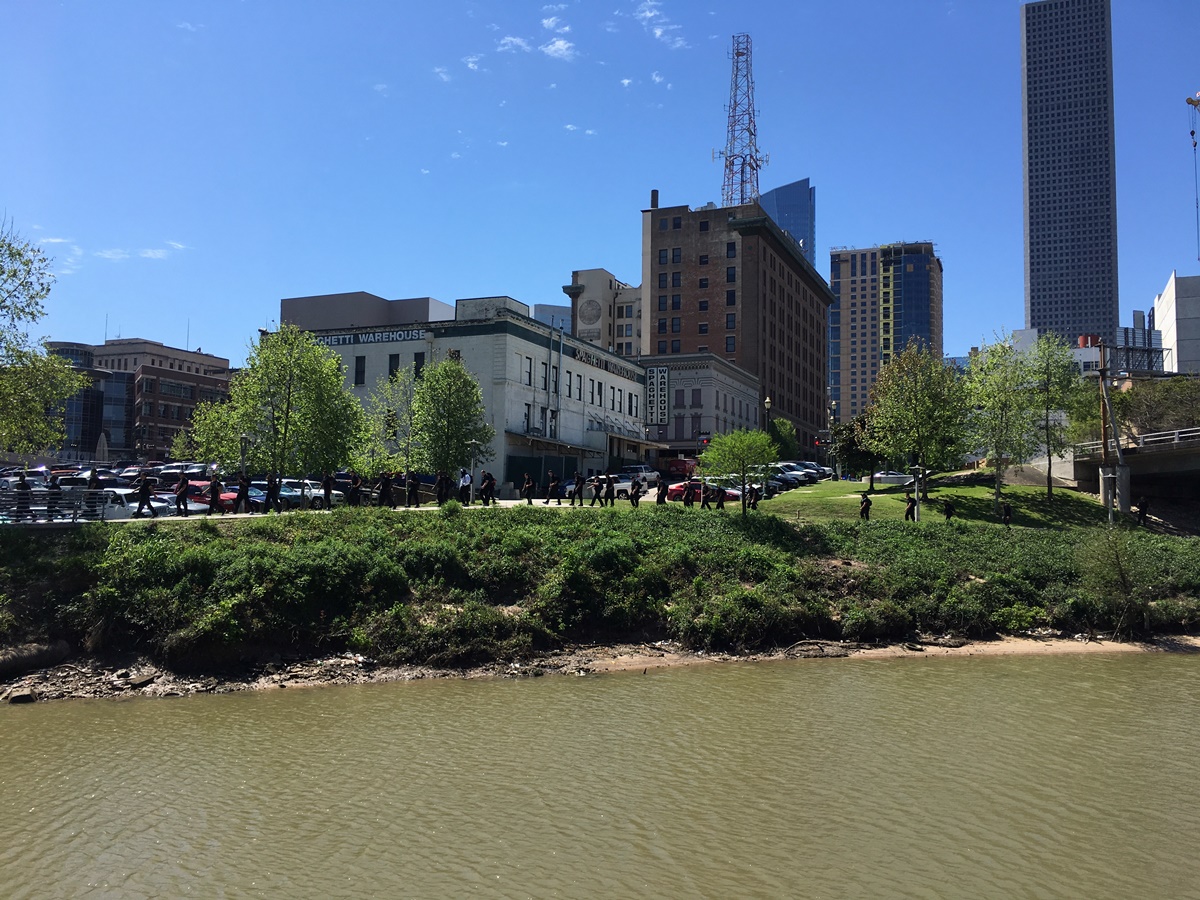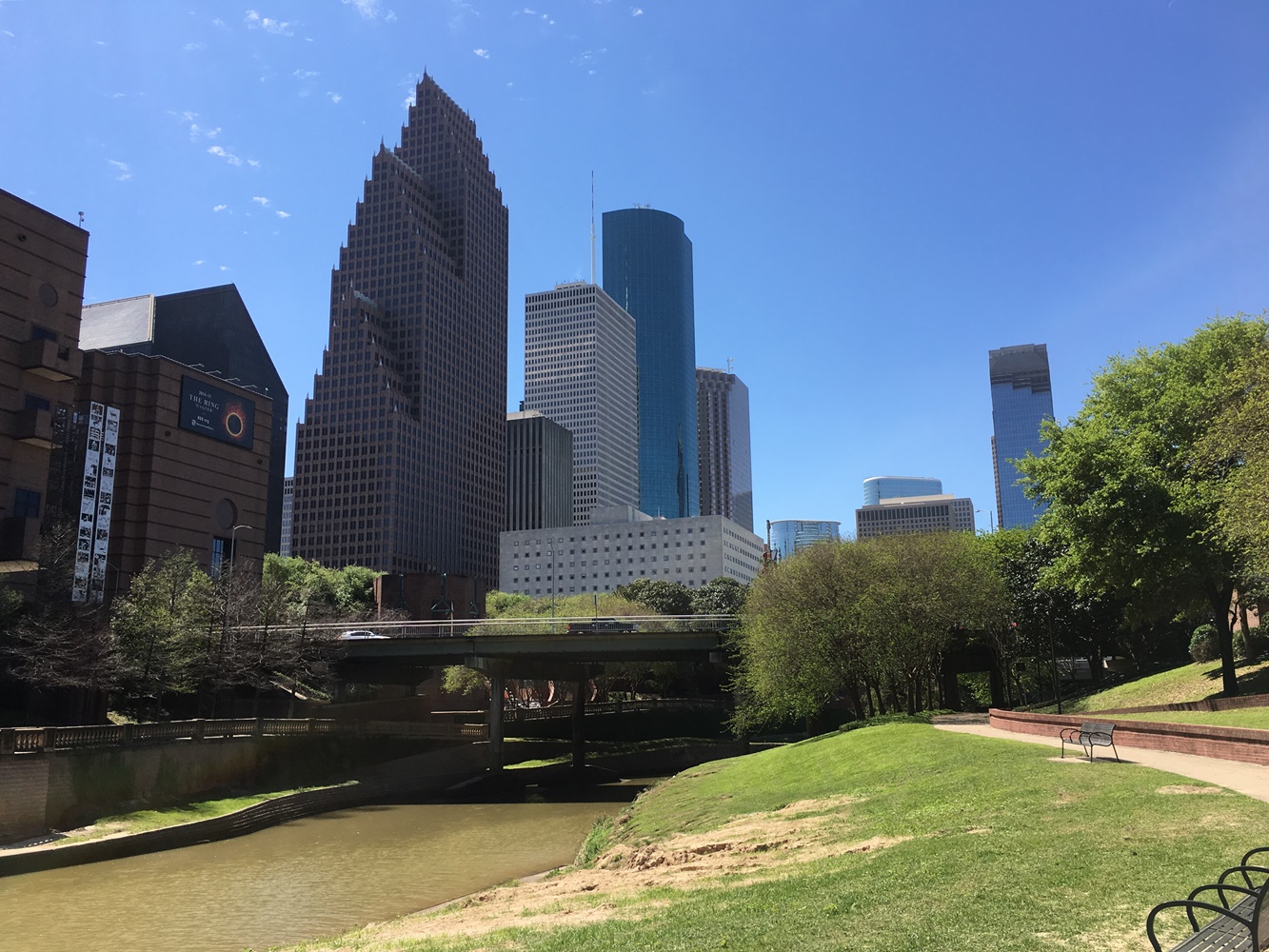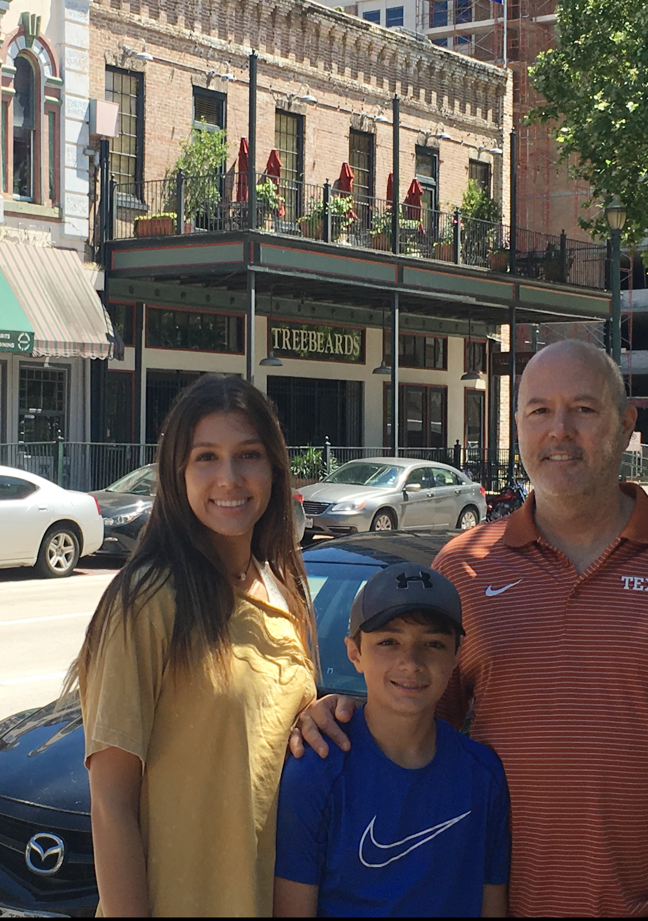 Lauren, Austin and I pose in front of Treebeards (Yummmmmm, getting hungry thinking about it)

We opted for Tex-Mex at Cyclone Anaya's instead.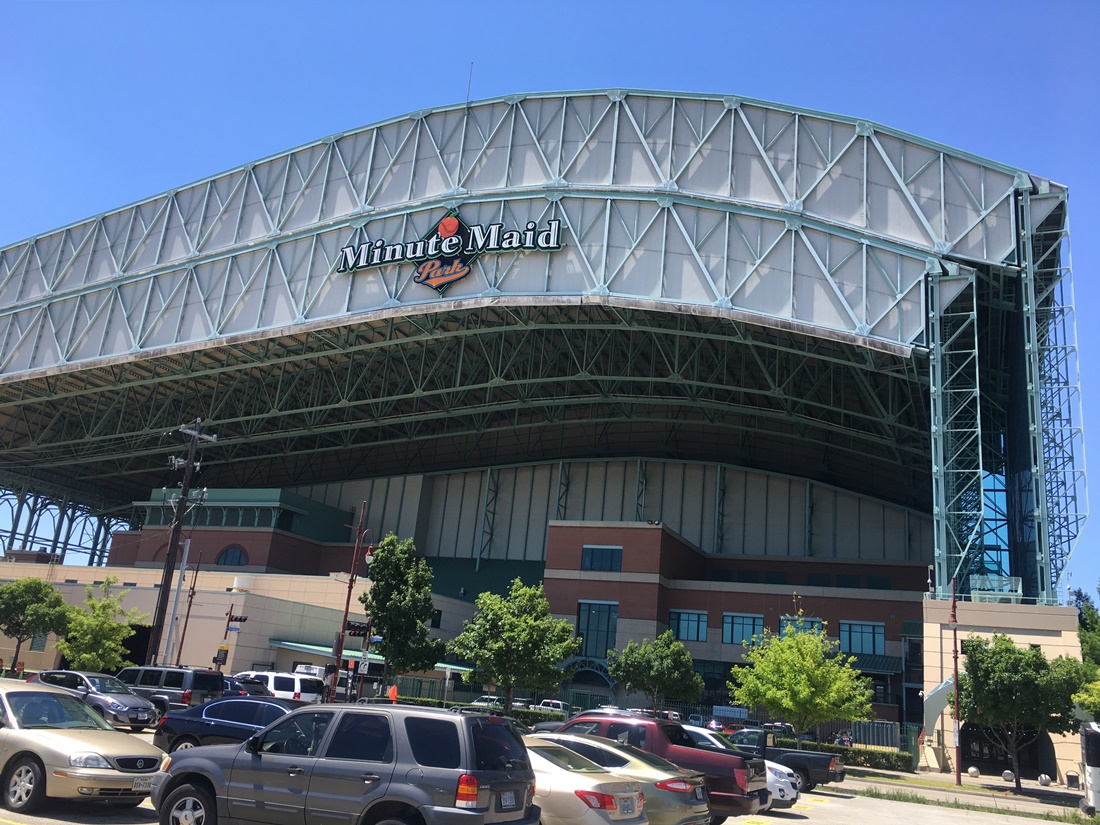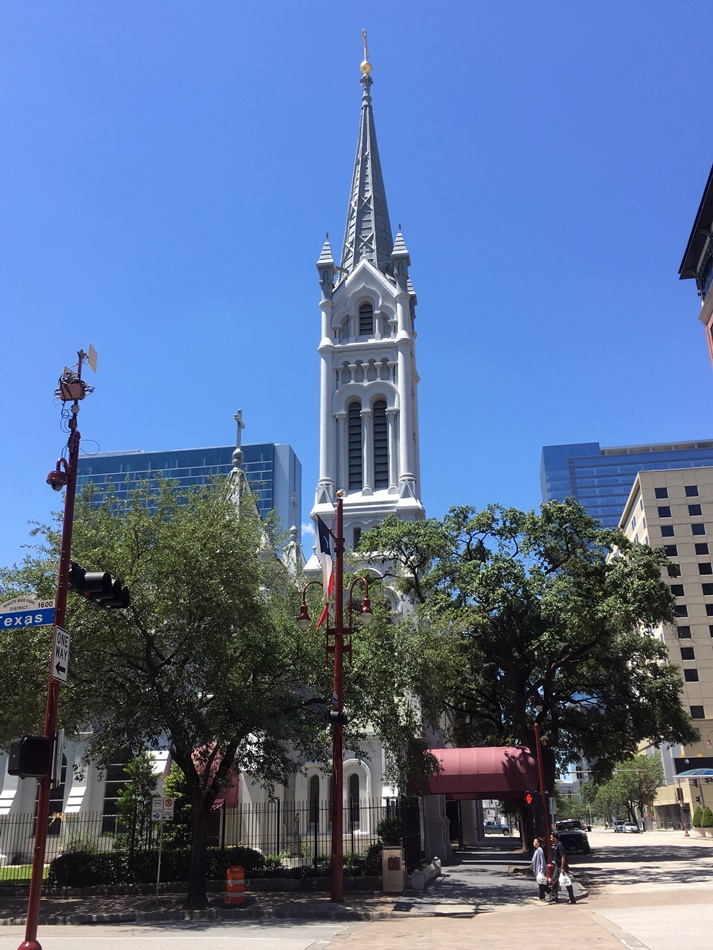 Annunciation Church is where Jacqui and I got married way back in '95.
It is also the same church that my dad served as an alter boy when he was growing up in the 1930's and 40's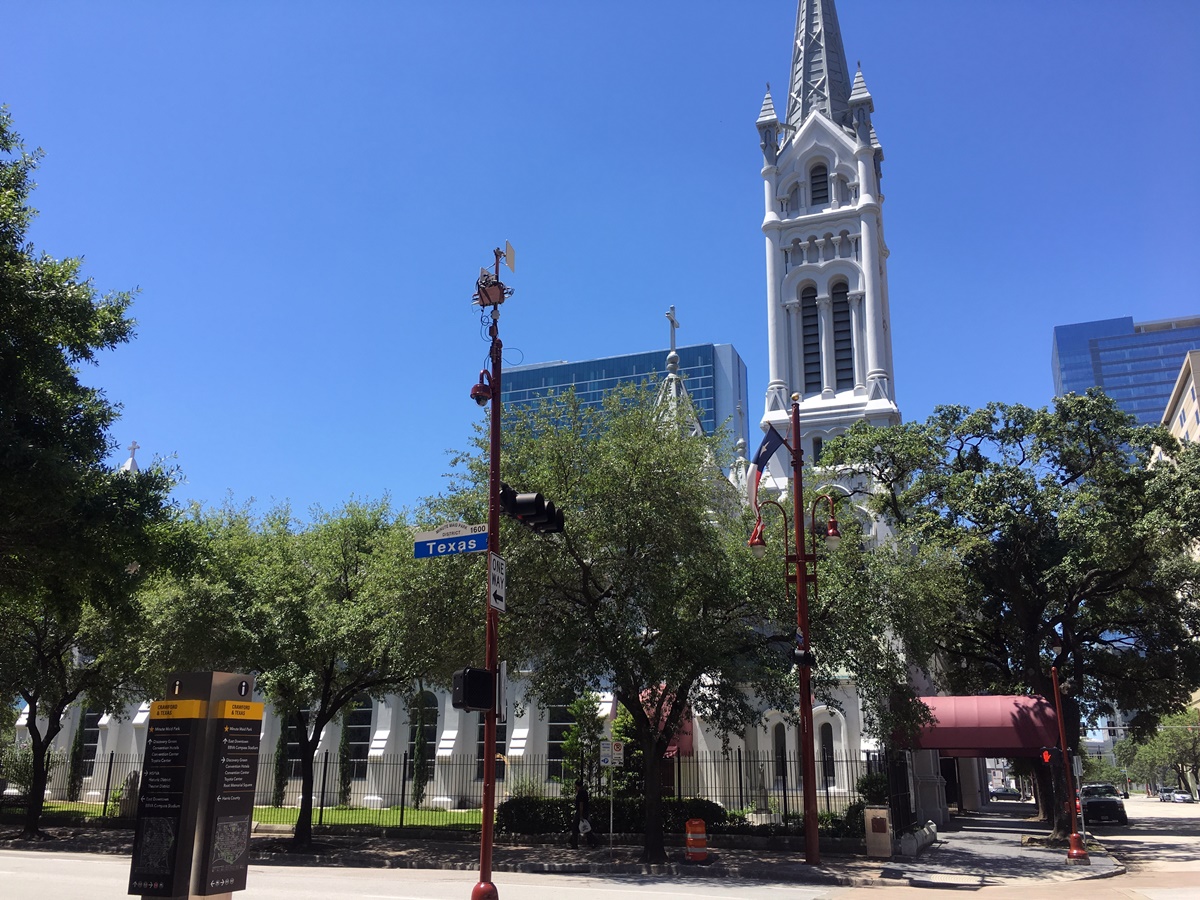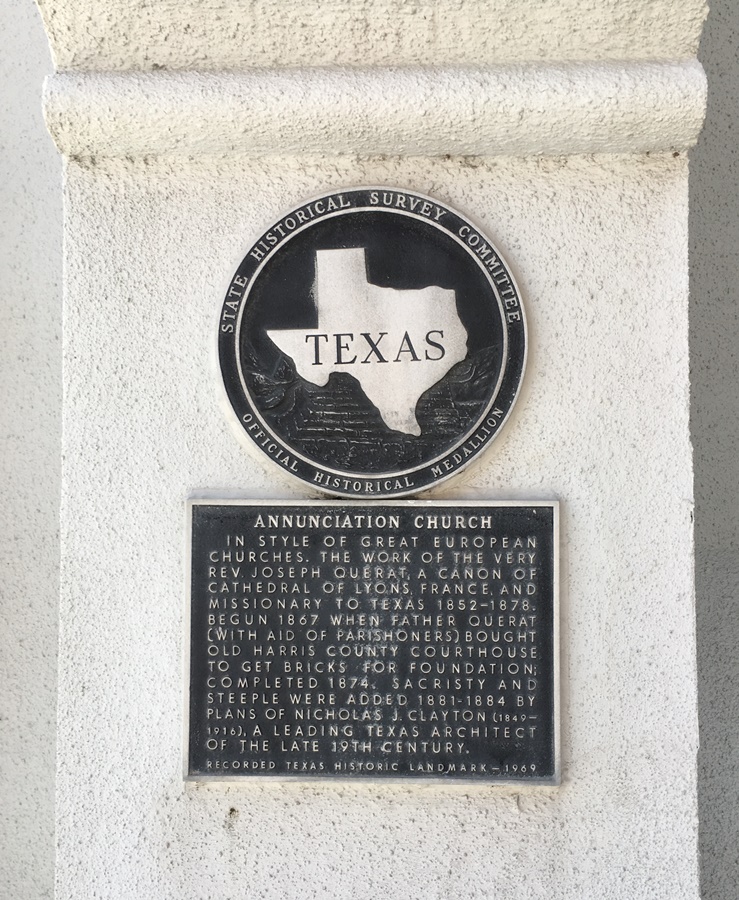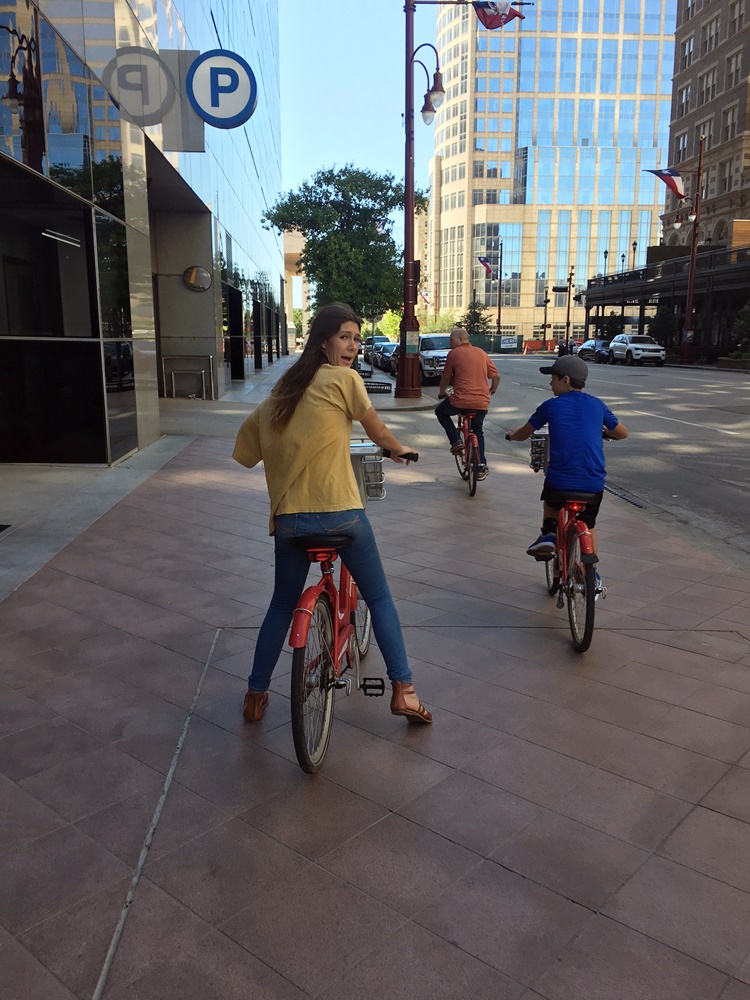 Riding those rented bikes through the downtown streets was a bit of a challenge occasionally.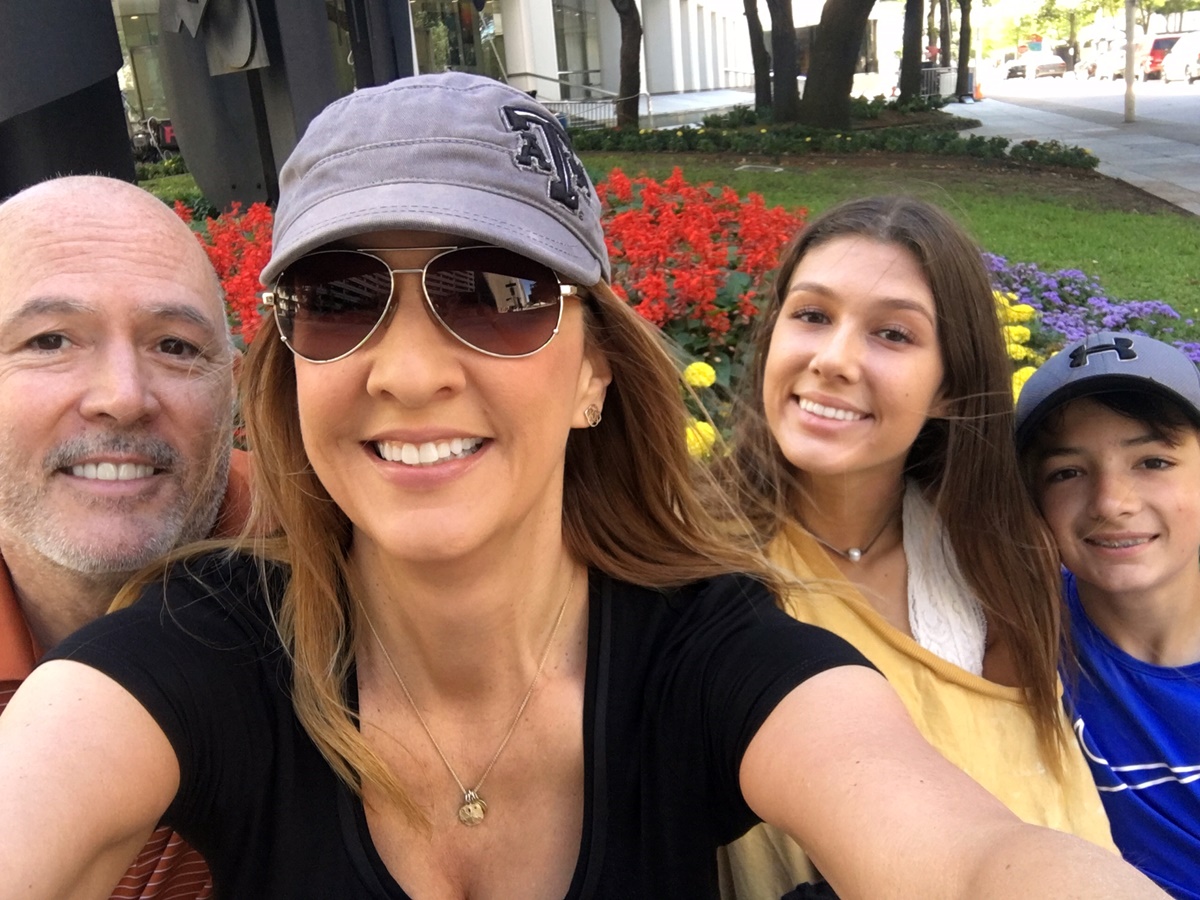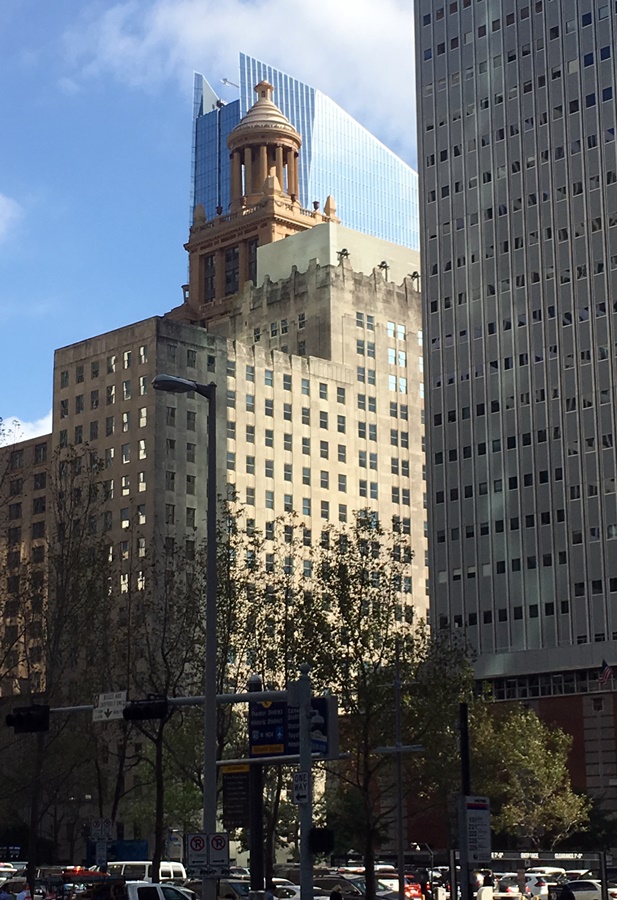 I thought this was neat
Behind the Esperson Tower (where I had my first office downtown in 1988)...
...you can see the new building at 609 Main, where we will move offices later this year.
Later this year United Airlines will move into our new offices at 609 Main and Capital
All of the pictures below were taken during a private tour of the building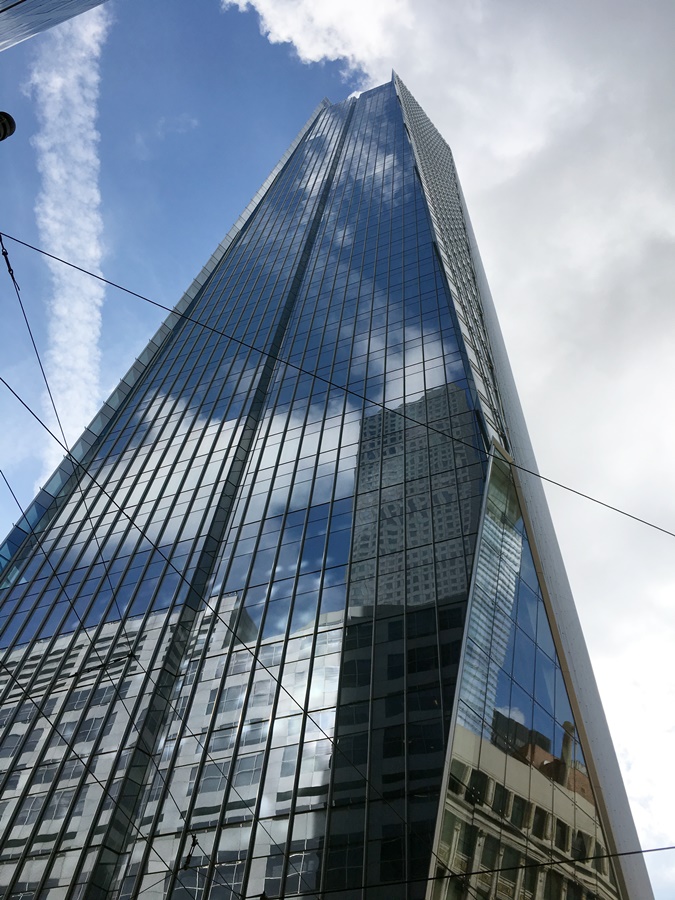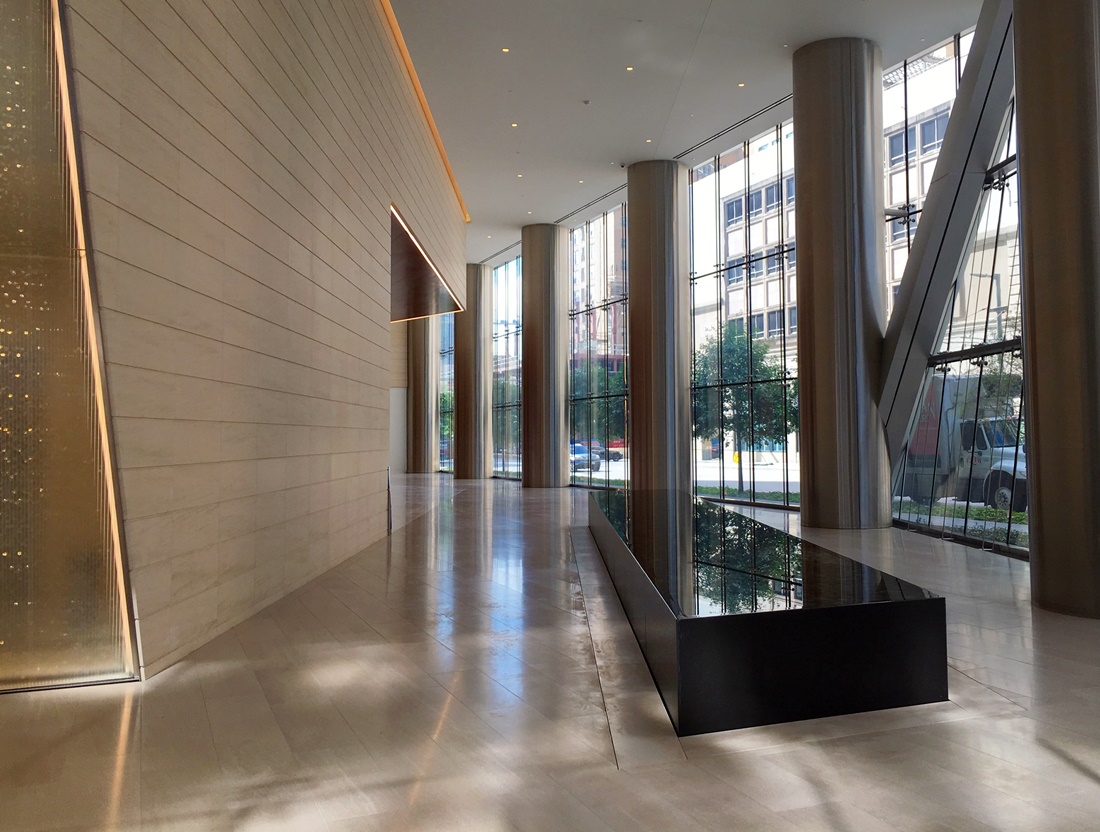 This is the lobby, and I just know eventually someone is going to try and sit on that long black bench-looking thing.....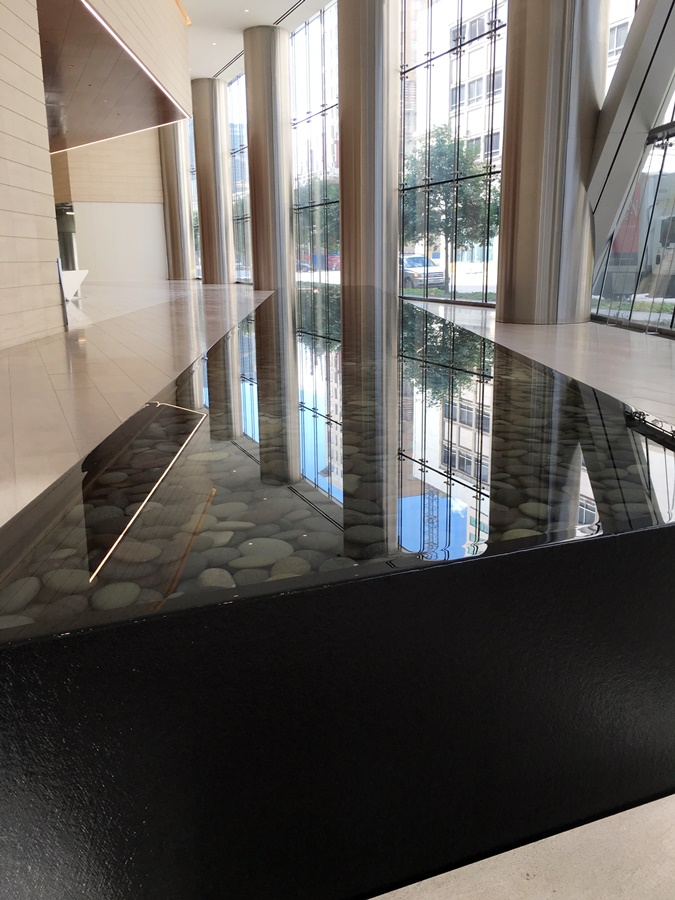 ...without realizing it's an infinity edge water feature.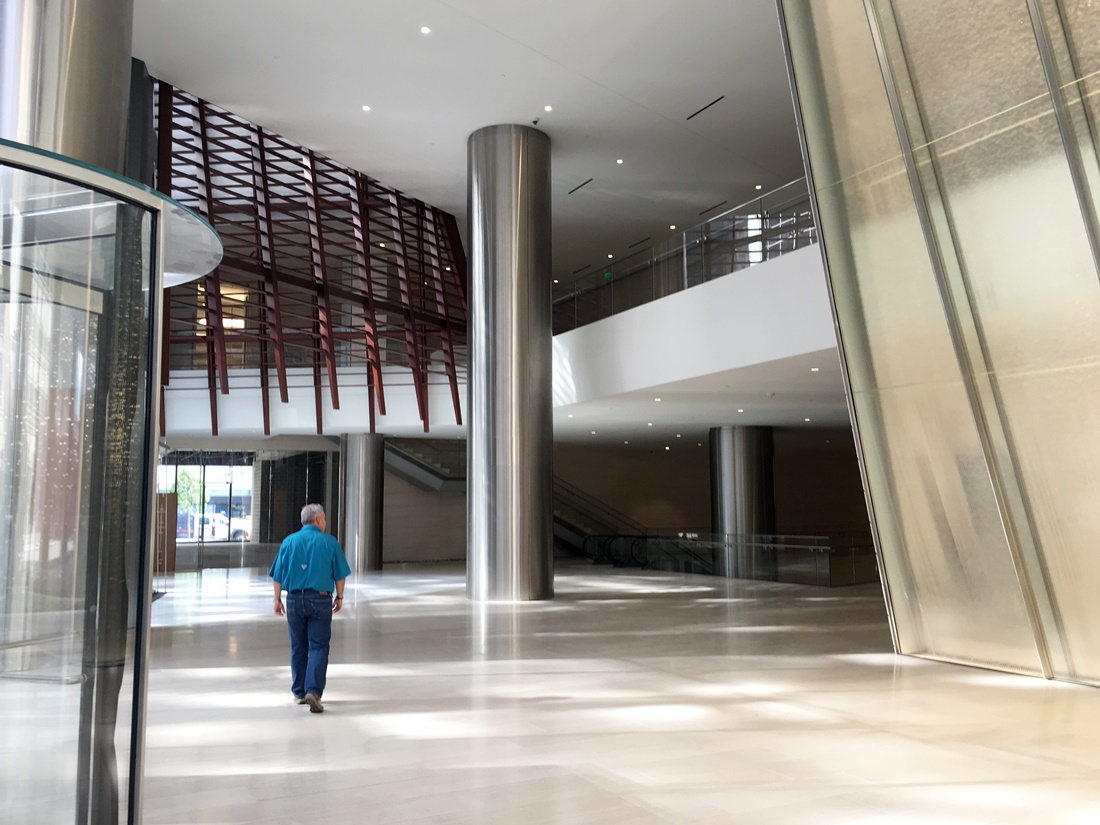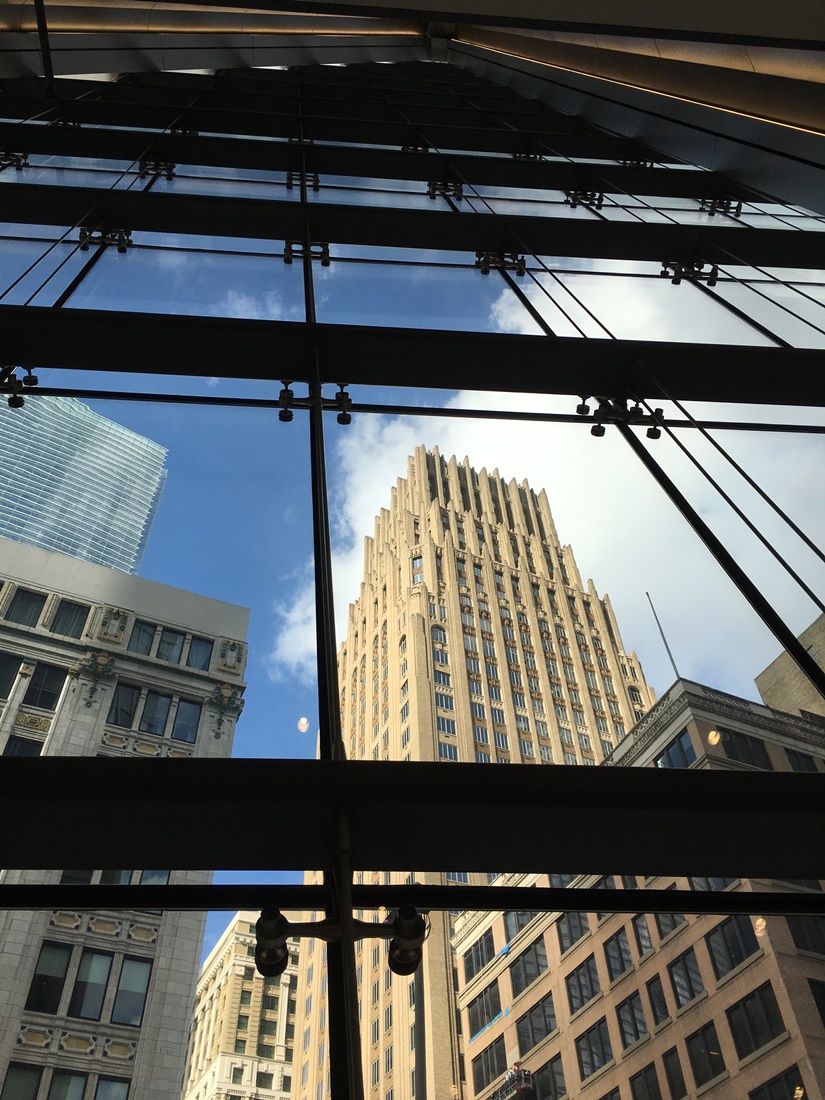 You can see the old Gulf Oil building from the entrance...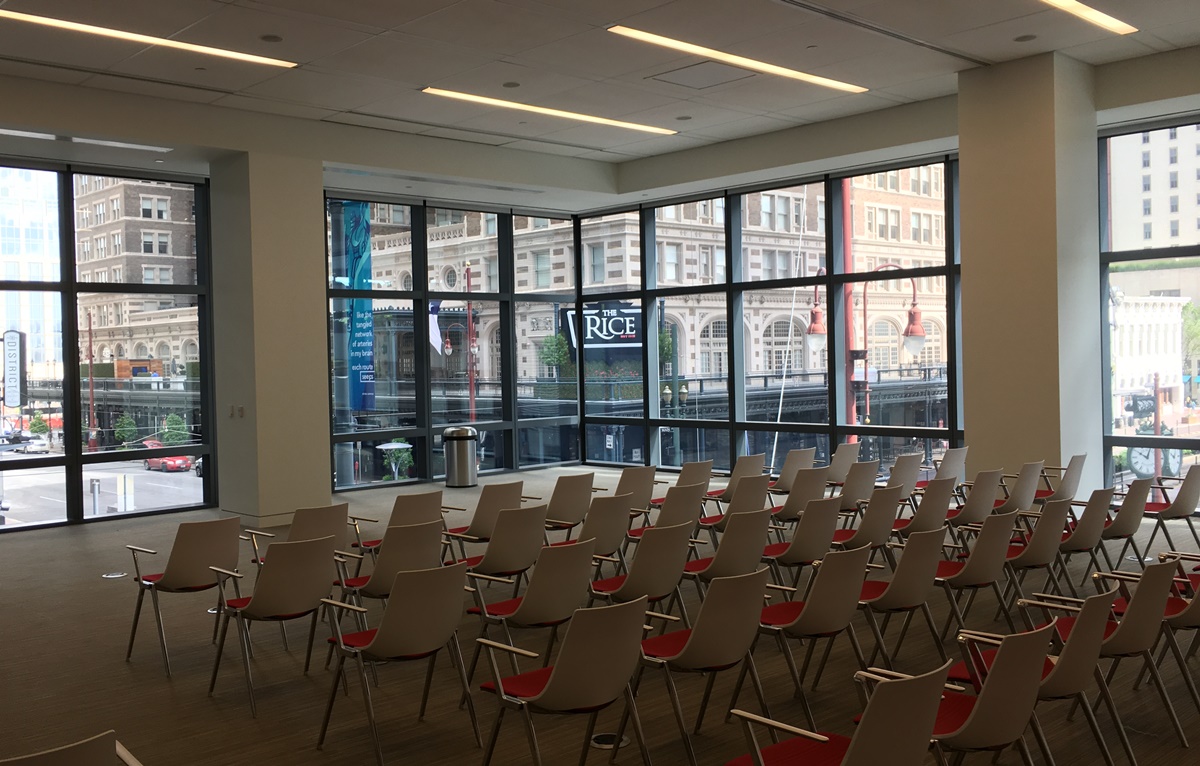 ...and the old Rice Hotel (now lofts) from the conference rooms.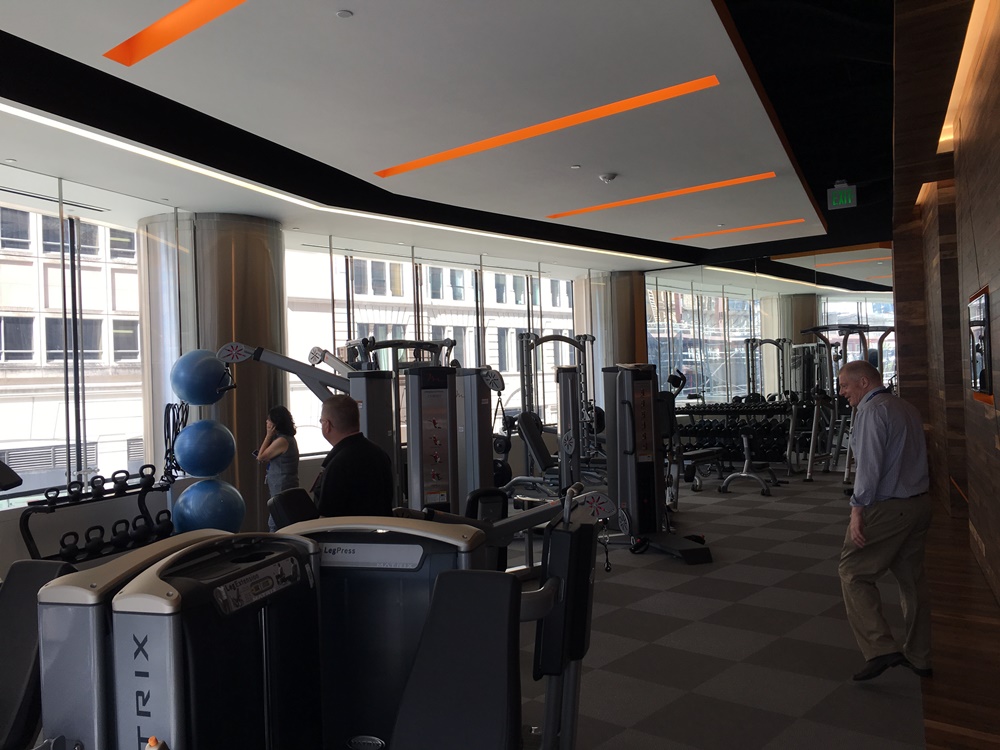 There is a very nice workout facility in the new building.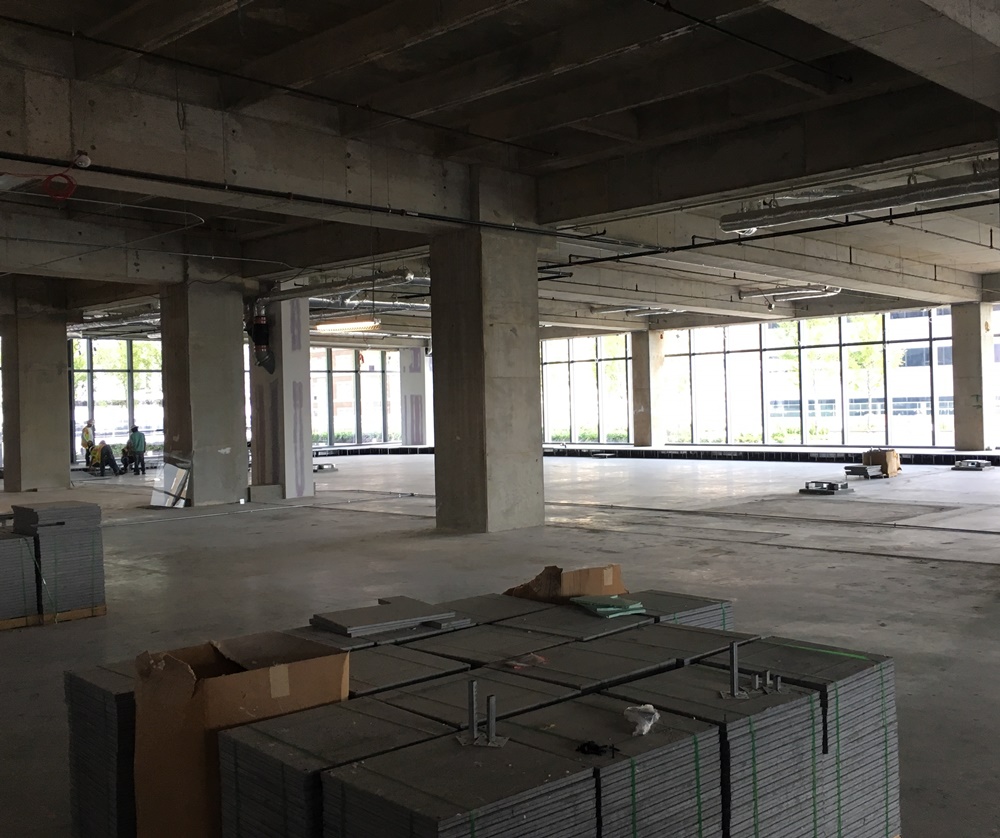 We got to see the floors that we will eventually occupy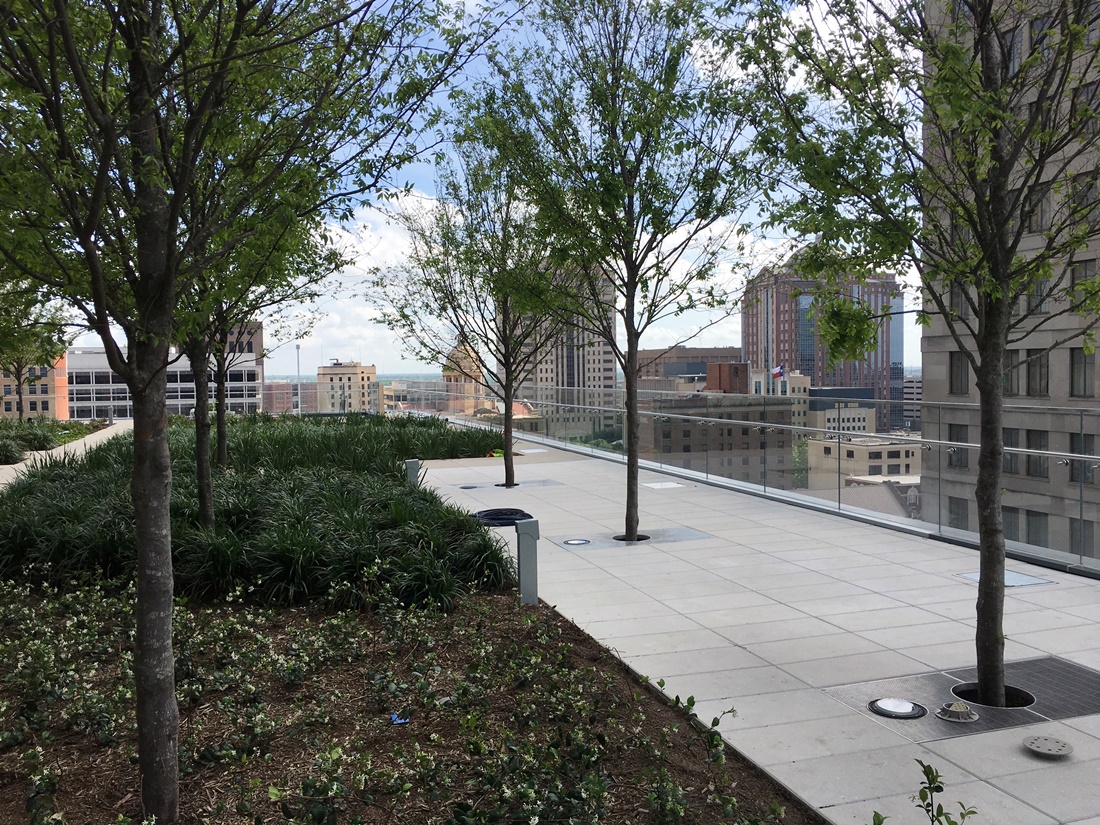 This is the 12th floor garden deck. It's actually the top of the parking garage.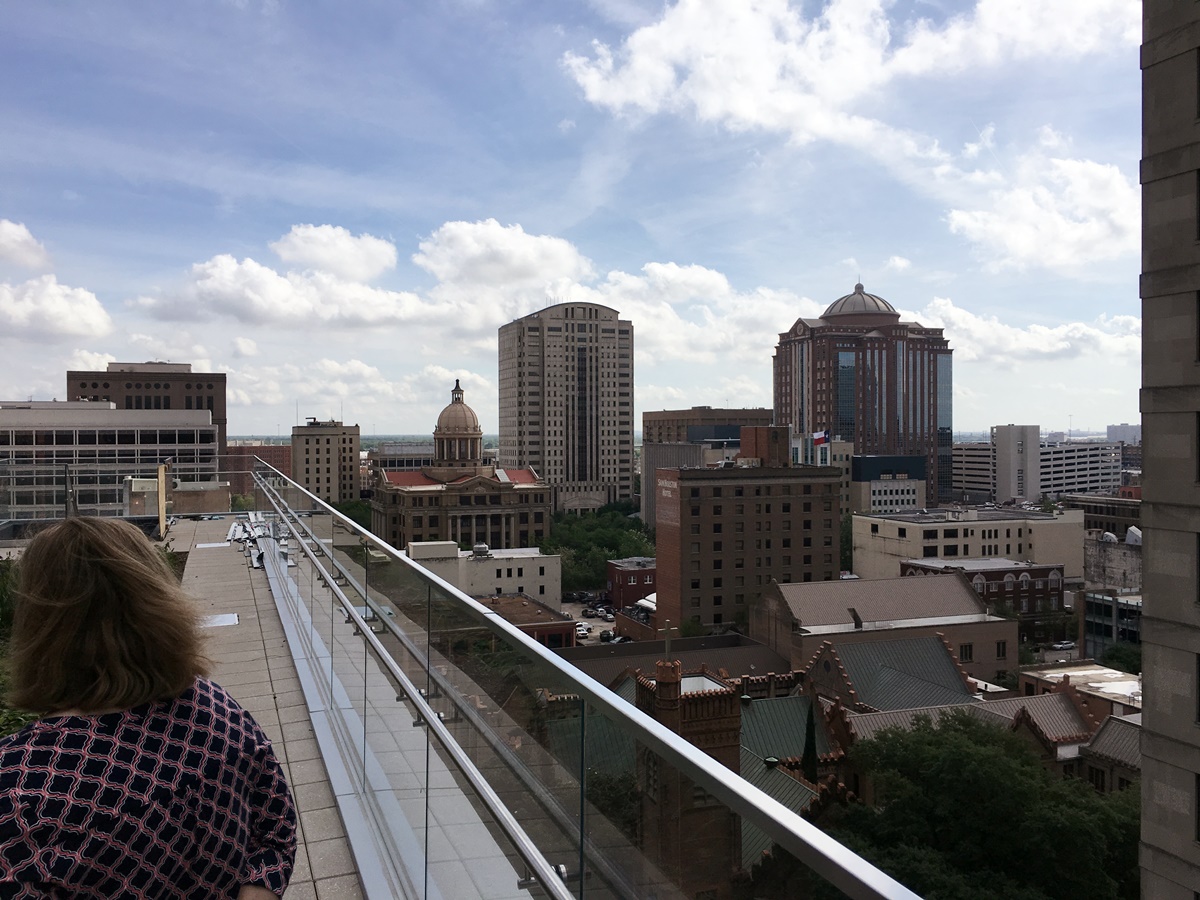 The view from the garden deck is AWESOME!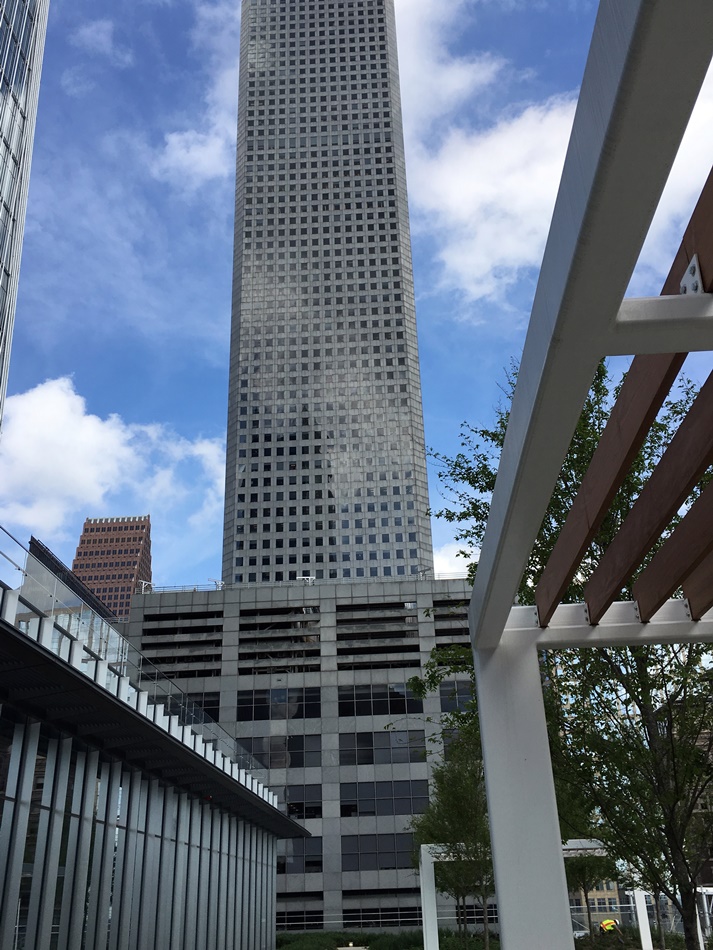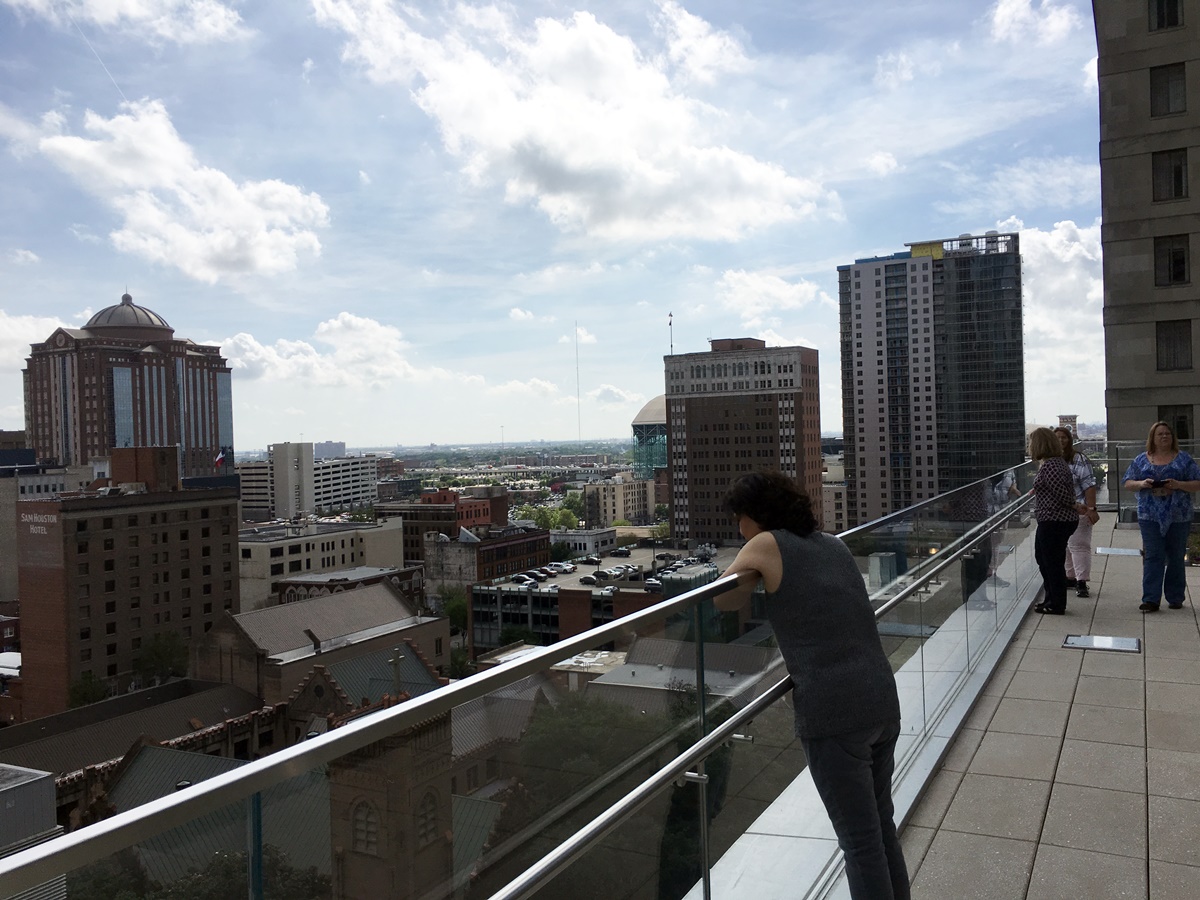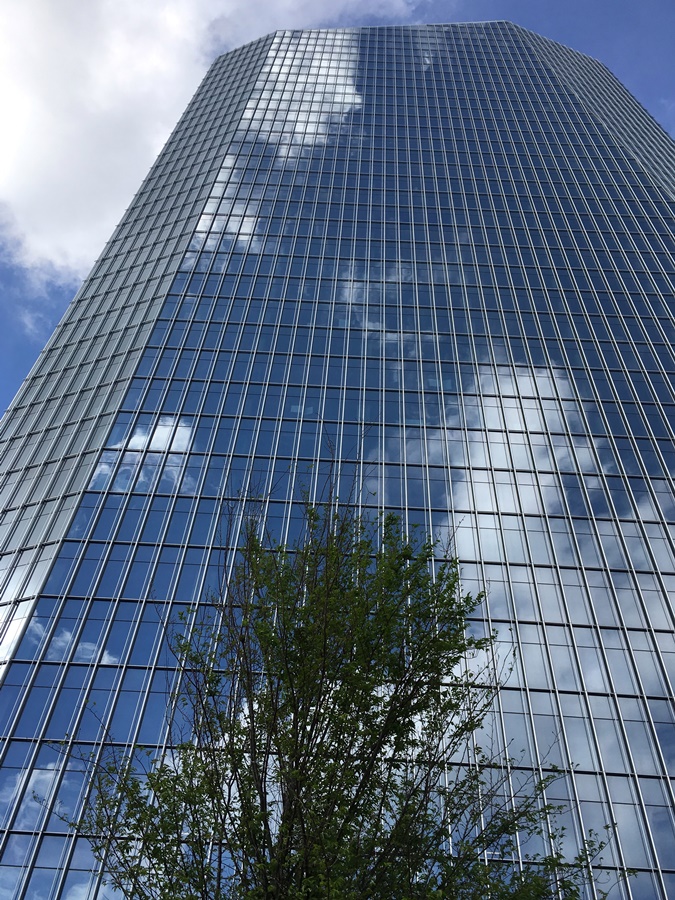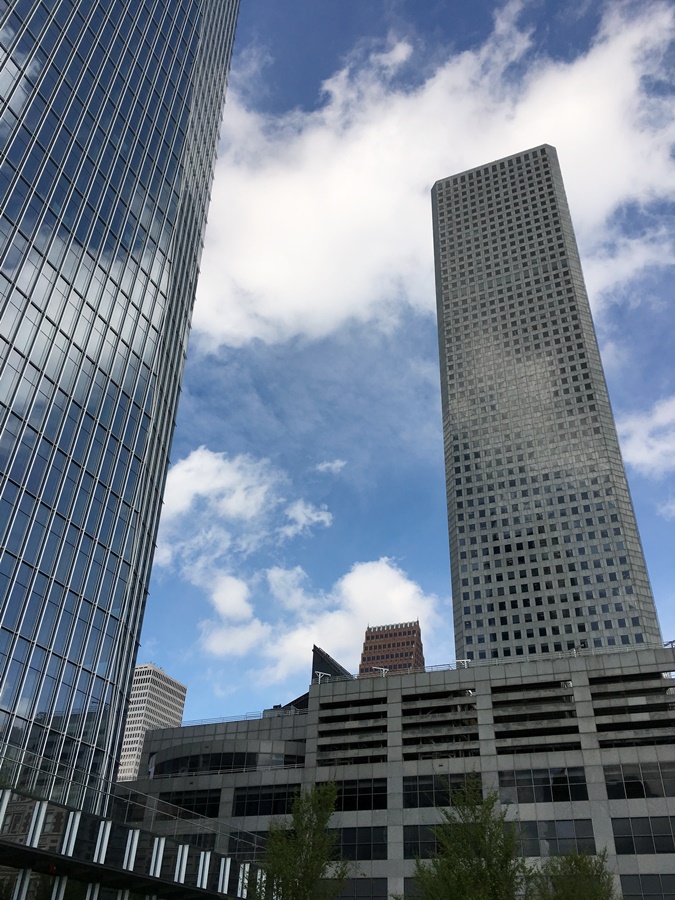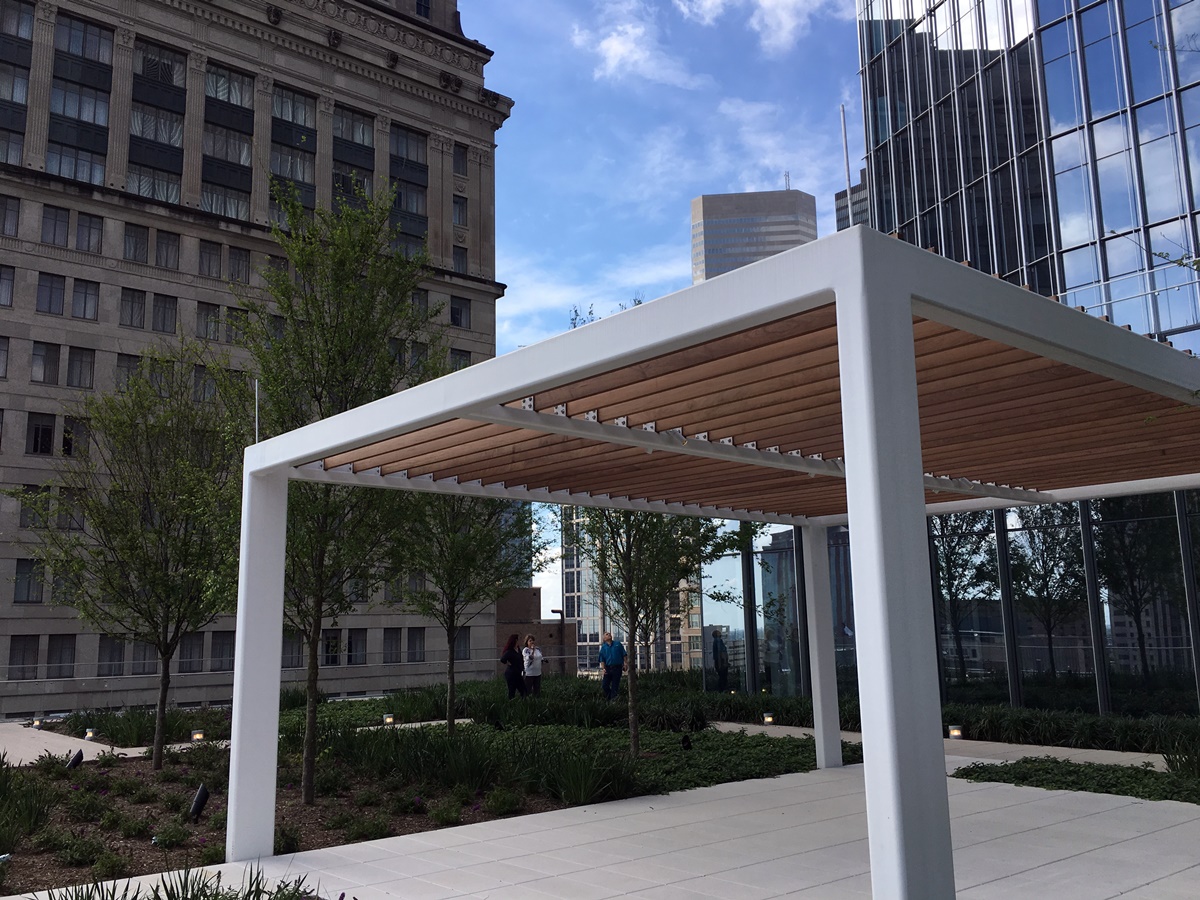 I took a lot of pictures on the garden deck

The Rice Lofts from the garden deck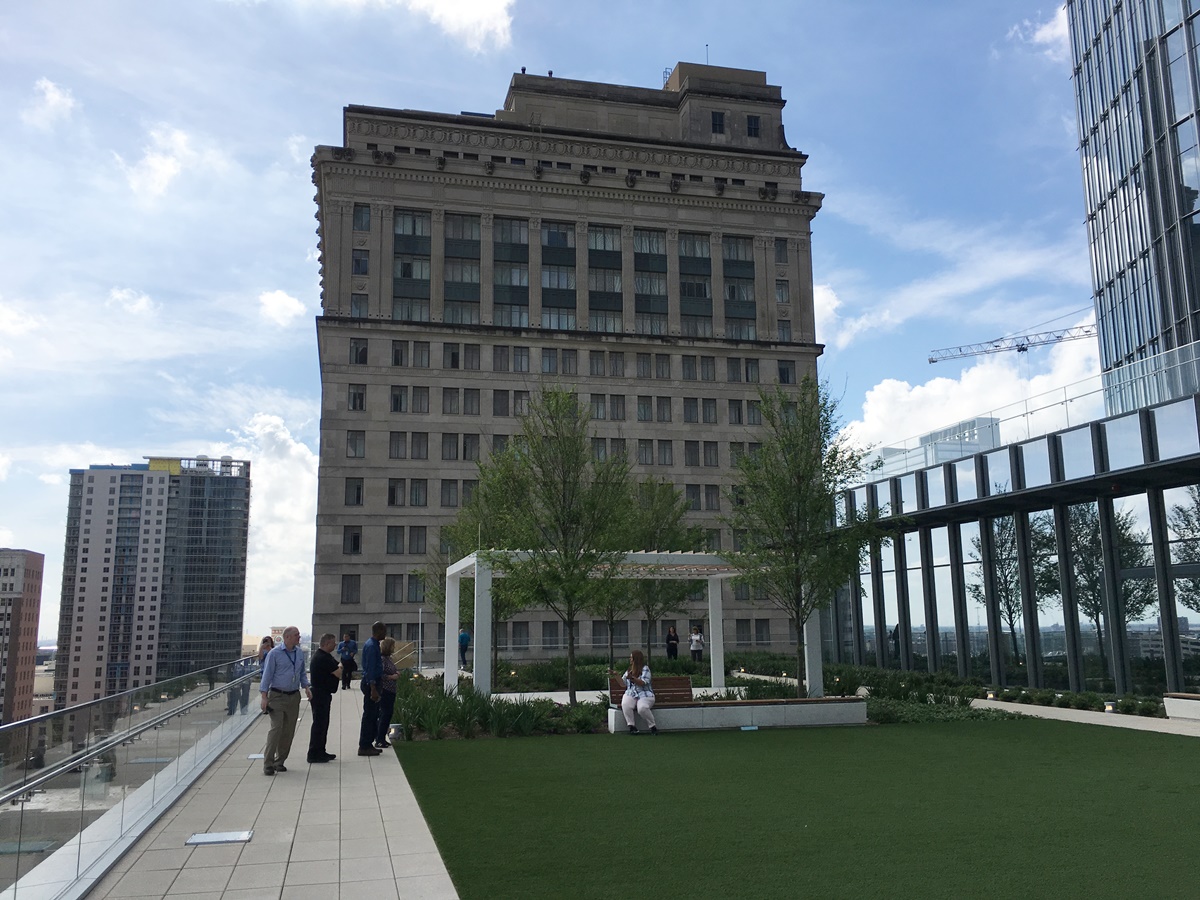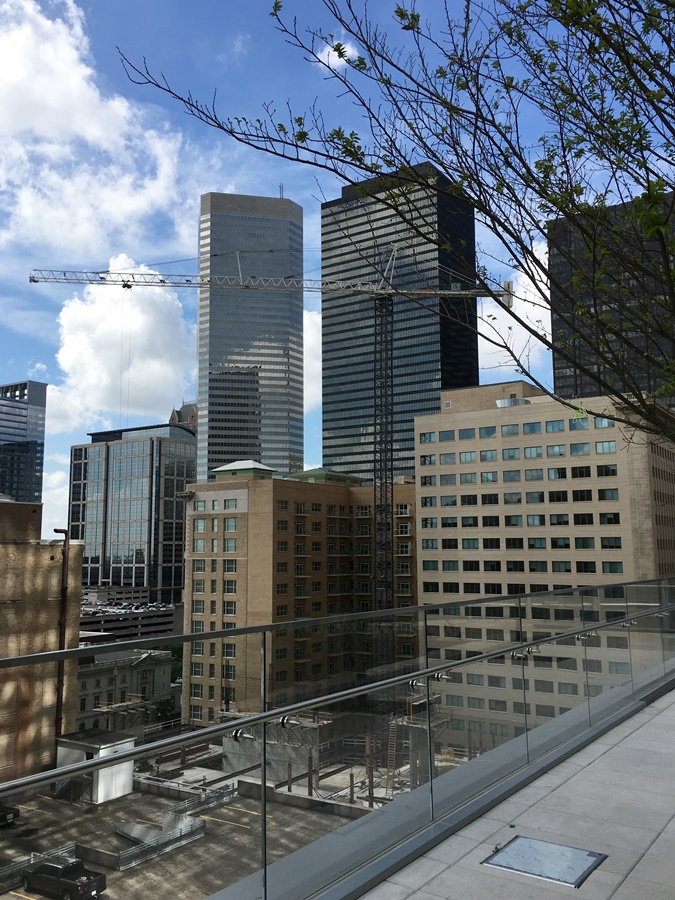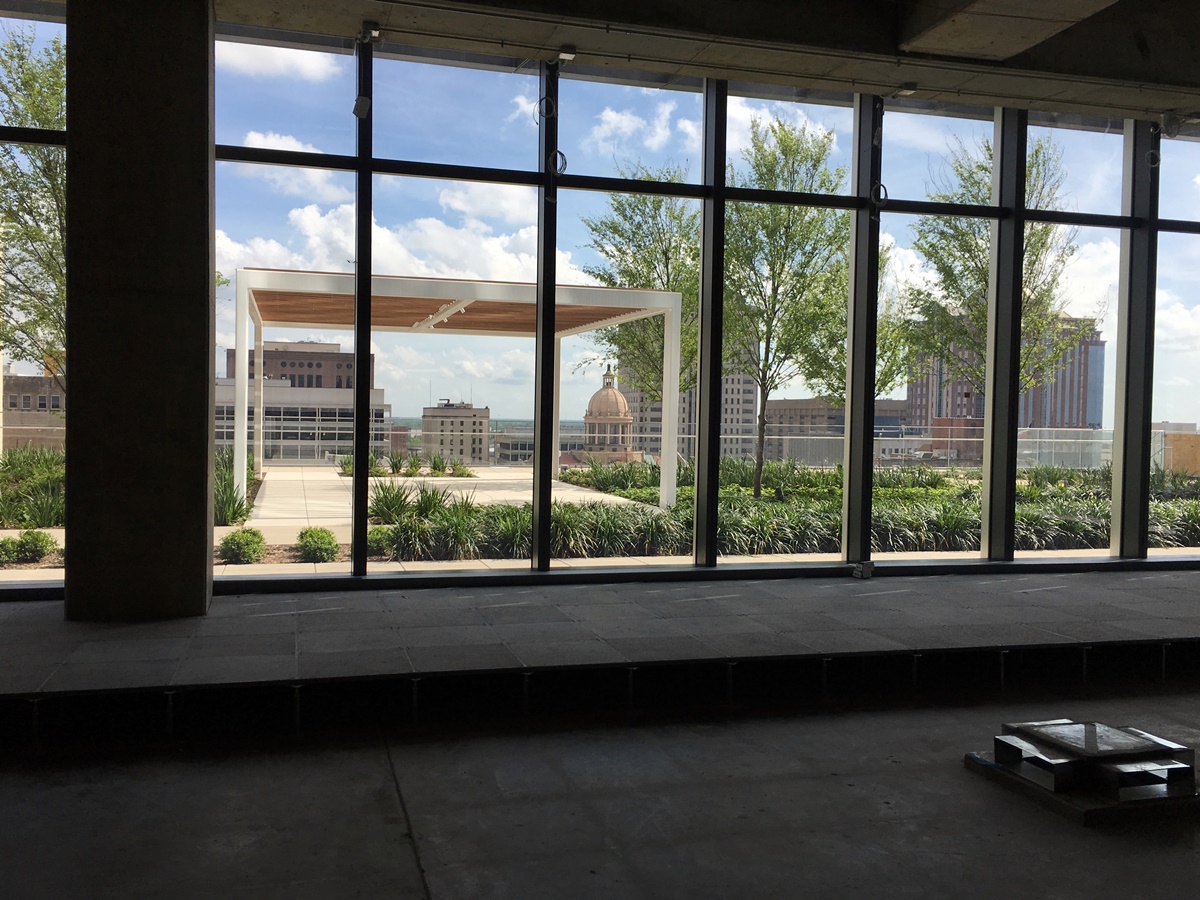 ....that's it folks - thanks for checking out my Houston pics!

---