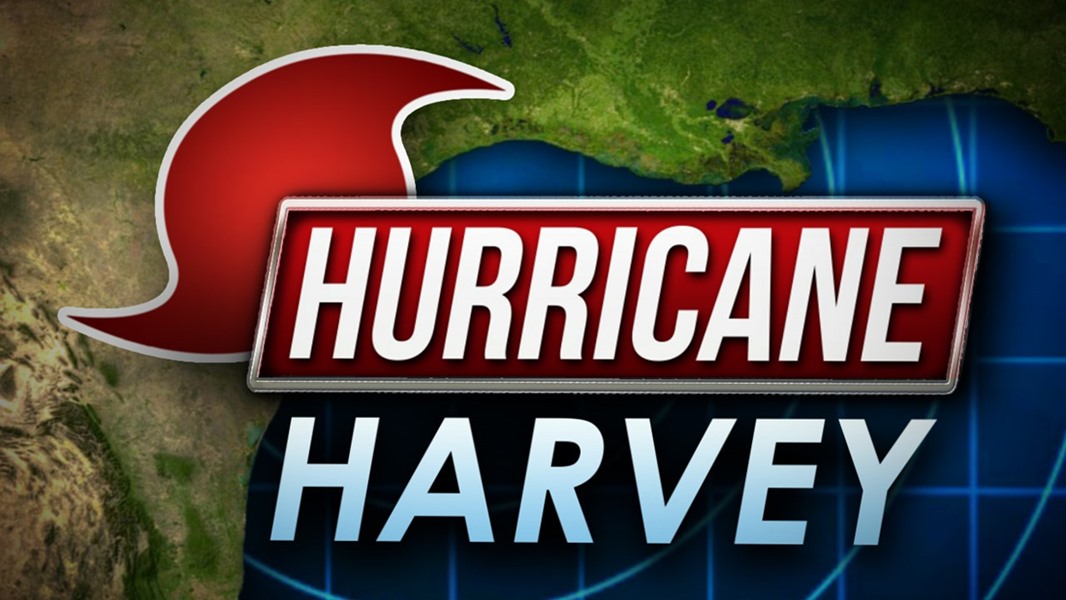 Toward the end of August, 2017, Southeast Texas was hit hard by Hurricane Harvey. It made landfall around Rockport, and decimated that area. Then it stalled, went back into the gulf, strengthened, and came back inland were it languished - dumping record breaking rain across the region. It wasn't just localized flooding, it was flooding across several counties including Harris County (Houston), Fort Bend County, Austin, Brazoria, Chambers, Colorado, Galveston, Liberty, Matagorda, Montgomery, Walker, Waller and Wharton. So many people were flooded out of their homes, and so many lost everything they had.
We were very fortunate. Our neighborhood (Sienna Plantation) is behind a levy system. It was touch-and-go for a while. We were under a mandatory evacuation order - but in the end our house stayed high and dry. As you look through the pictures below, they do not even begin to capture the devastation most saw. In fact, my pictures make it look tame.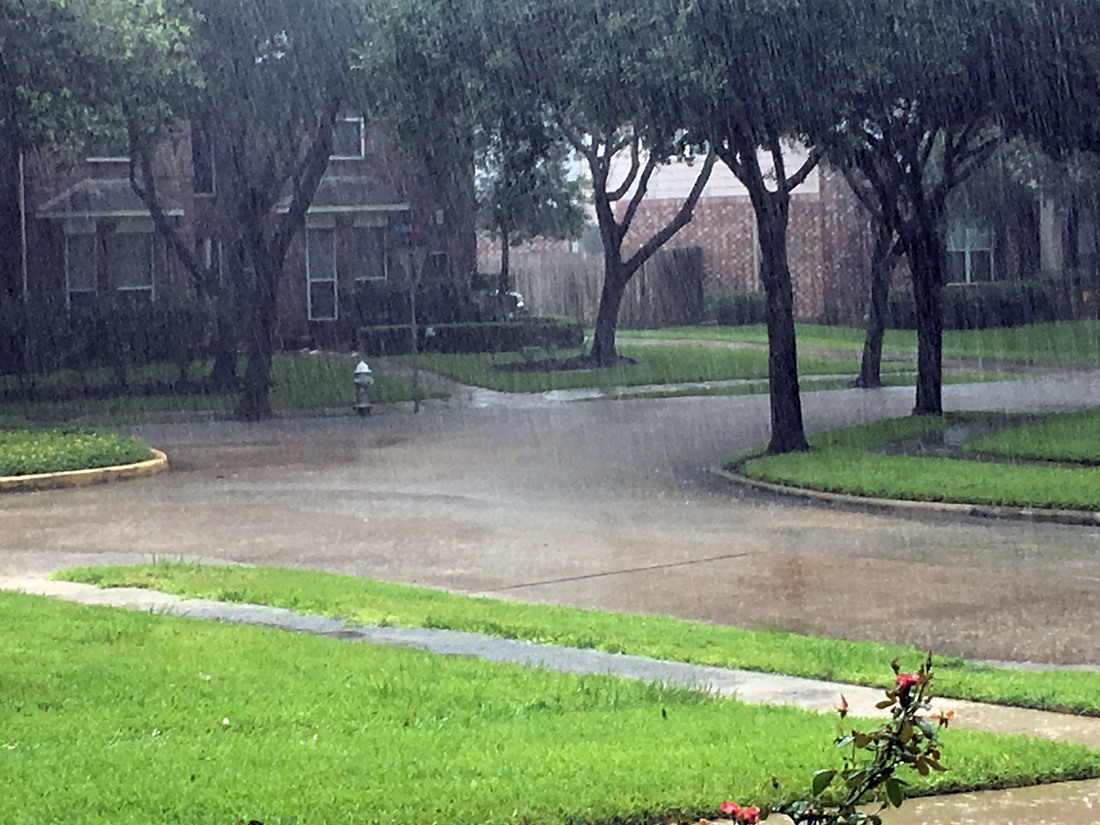 The first rains from Harvey were not that bad - all we got was some ponding in the streets.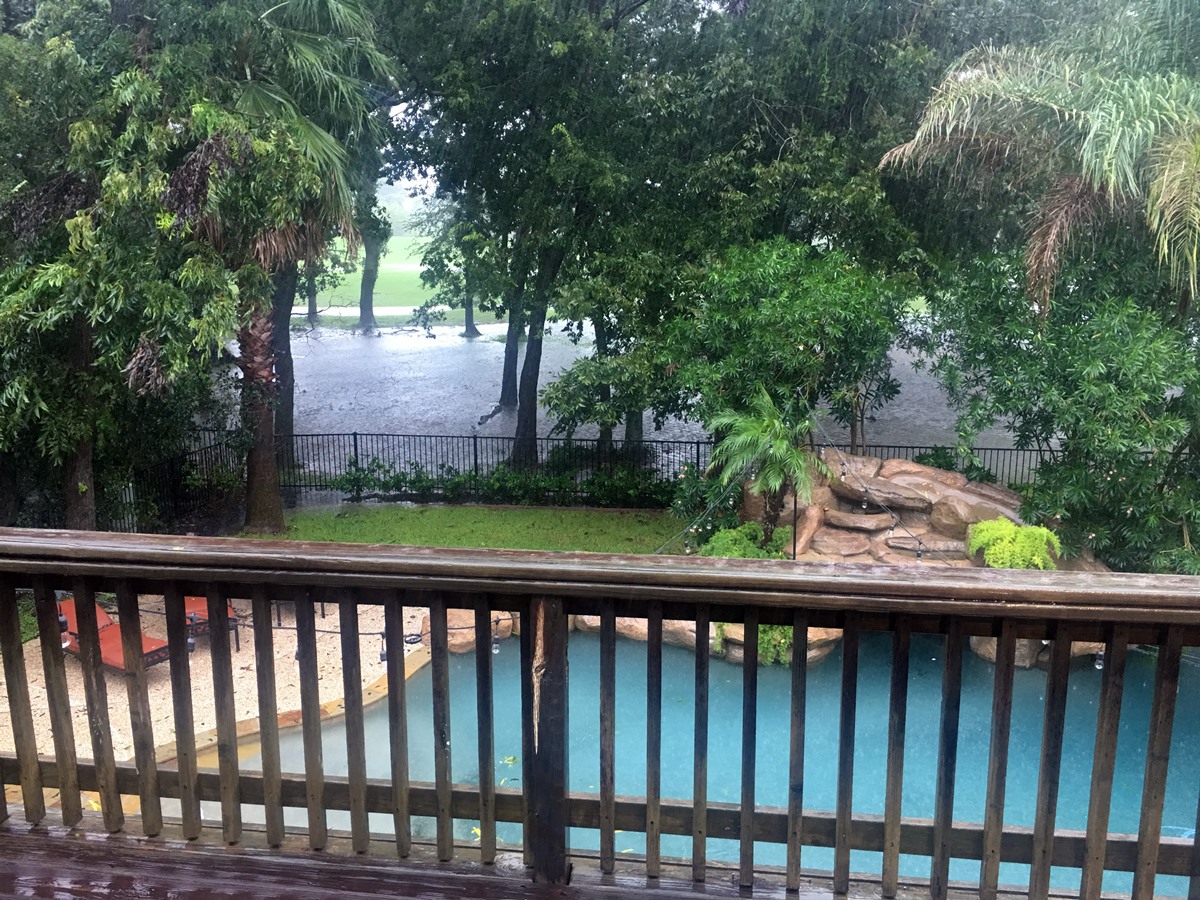 I was more worried about flooding coming into the back of the house from the golf course - it was a river back there.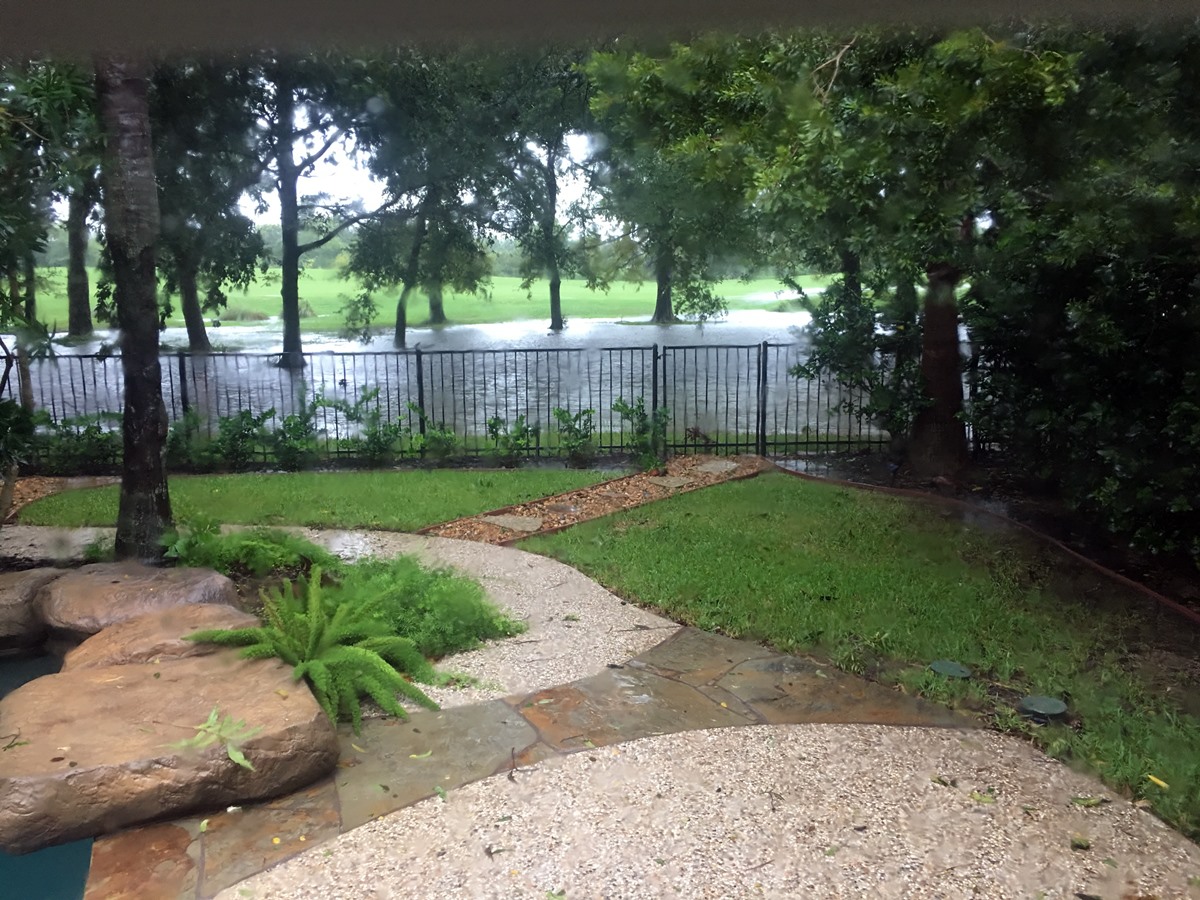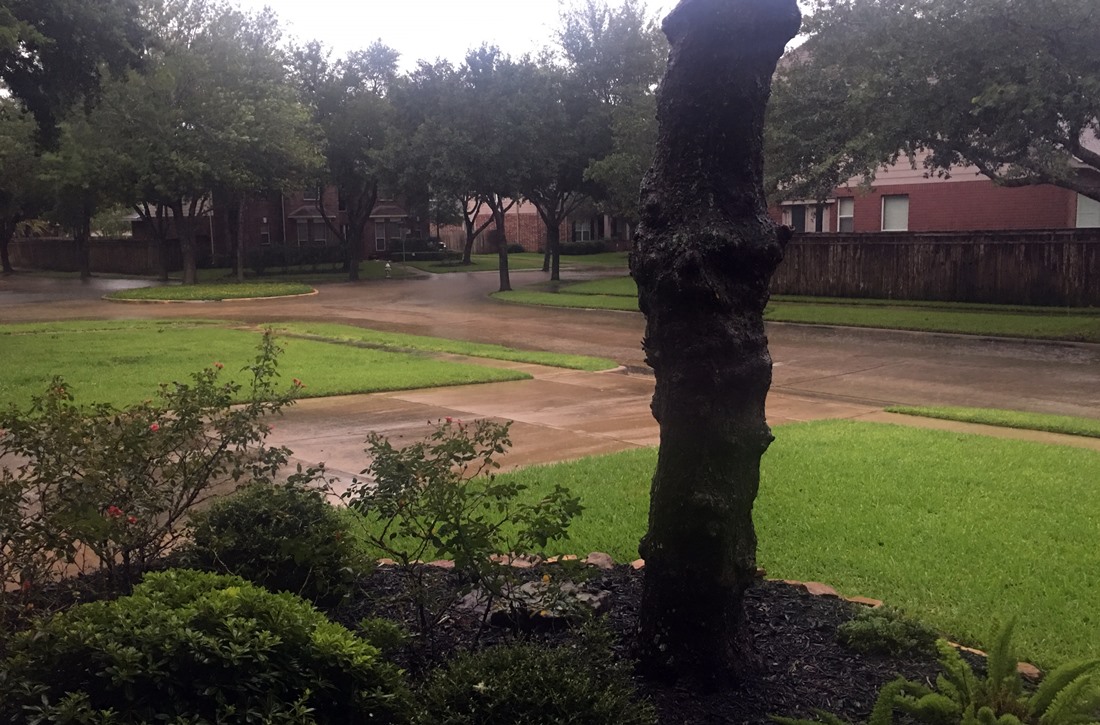 Eventually, they issued the mandatory evacuation order for our area.
Jacqui immediately packed up her and the kids, and left for Julie's house.
I stayed behind with the dog, and moved as much as I could upstairs.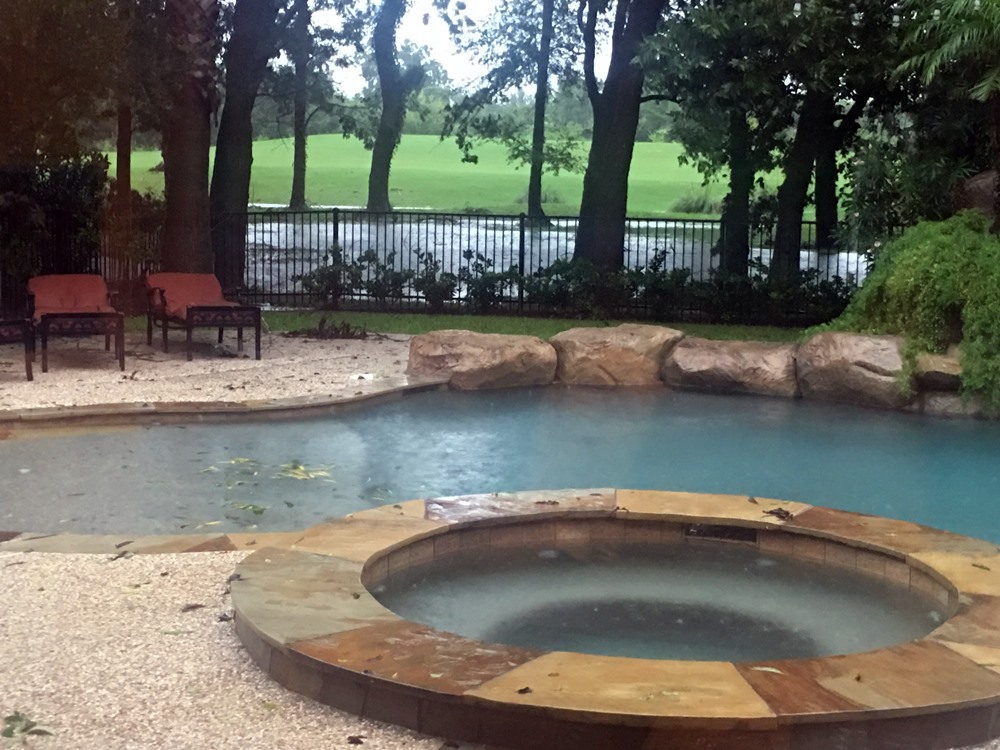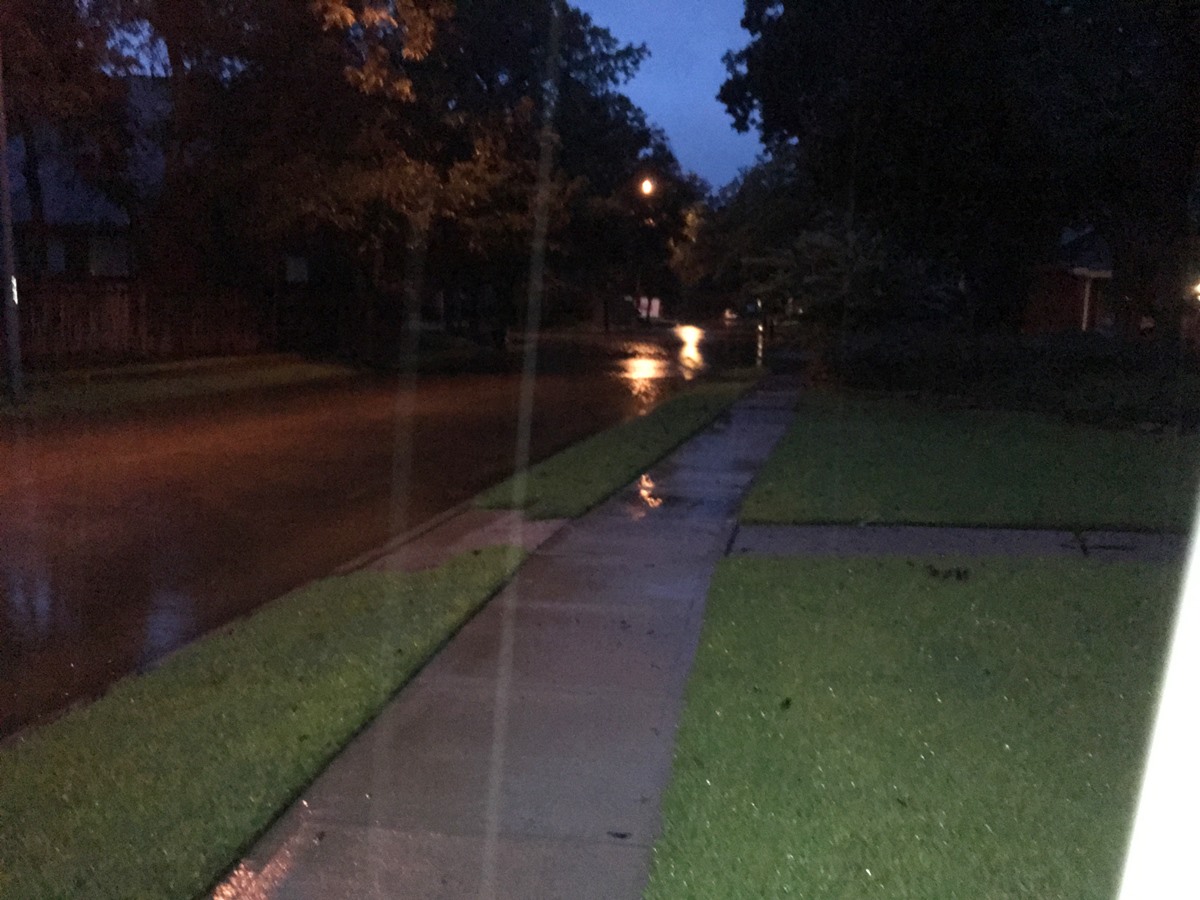 I thought I was going to ride it out at home, but when I woke up to flooded streets , I figured it was now or never.
I loaded up Lauren's Jeep, grabbed the dog, and started heading to Julie's.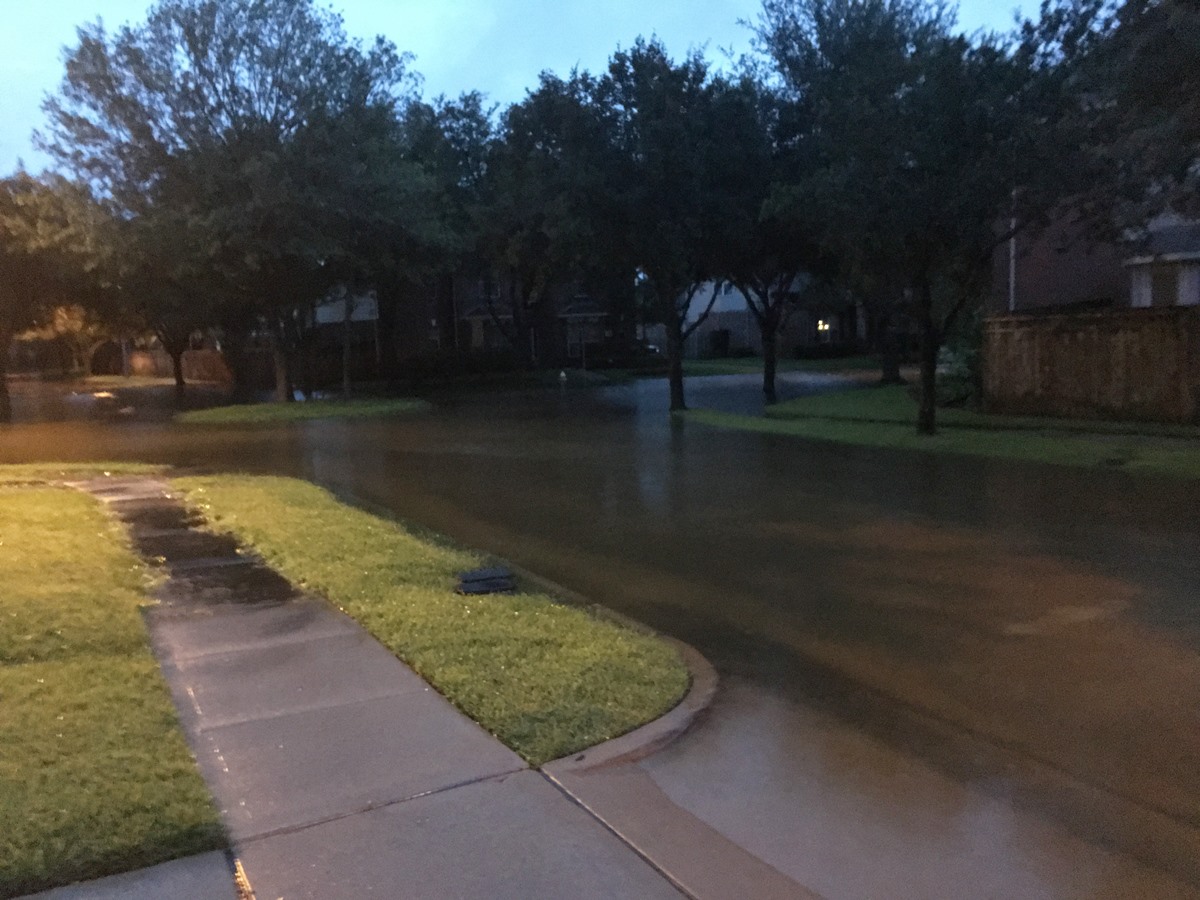 I had to drive through that....was pretty dicey.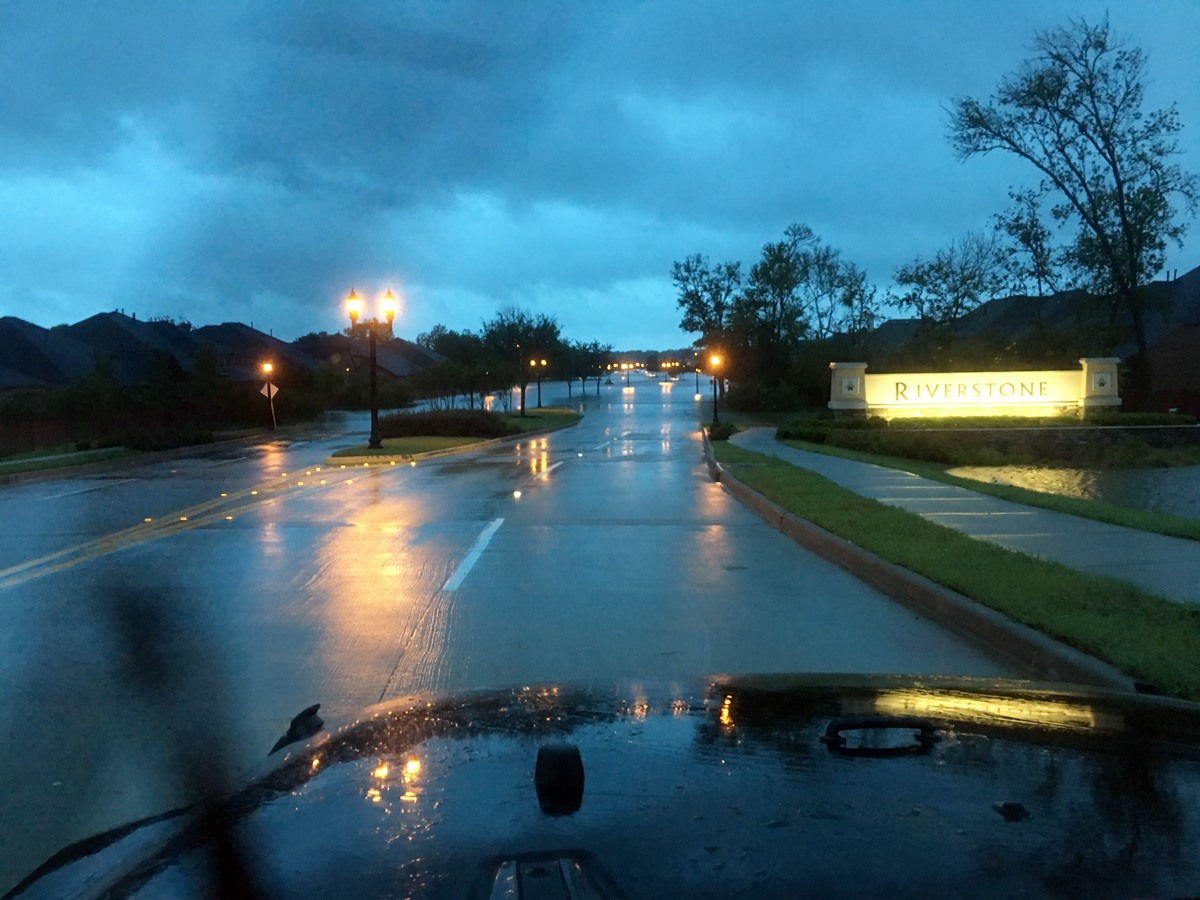 The official evacuation route for Sienna that ran through Riverstone, completely flooded overnight.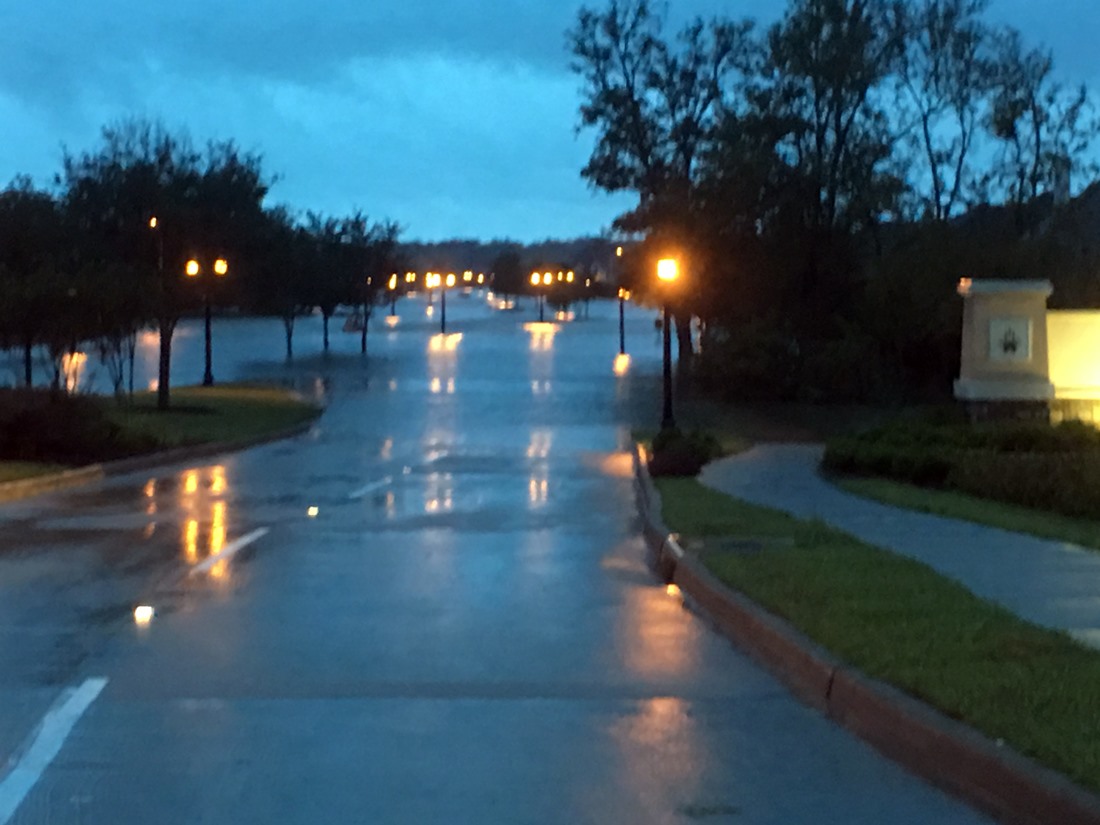 Wes and Brenda lived in this section....more on that in just a bit.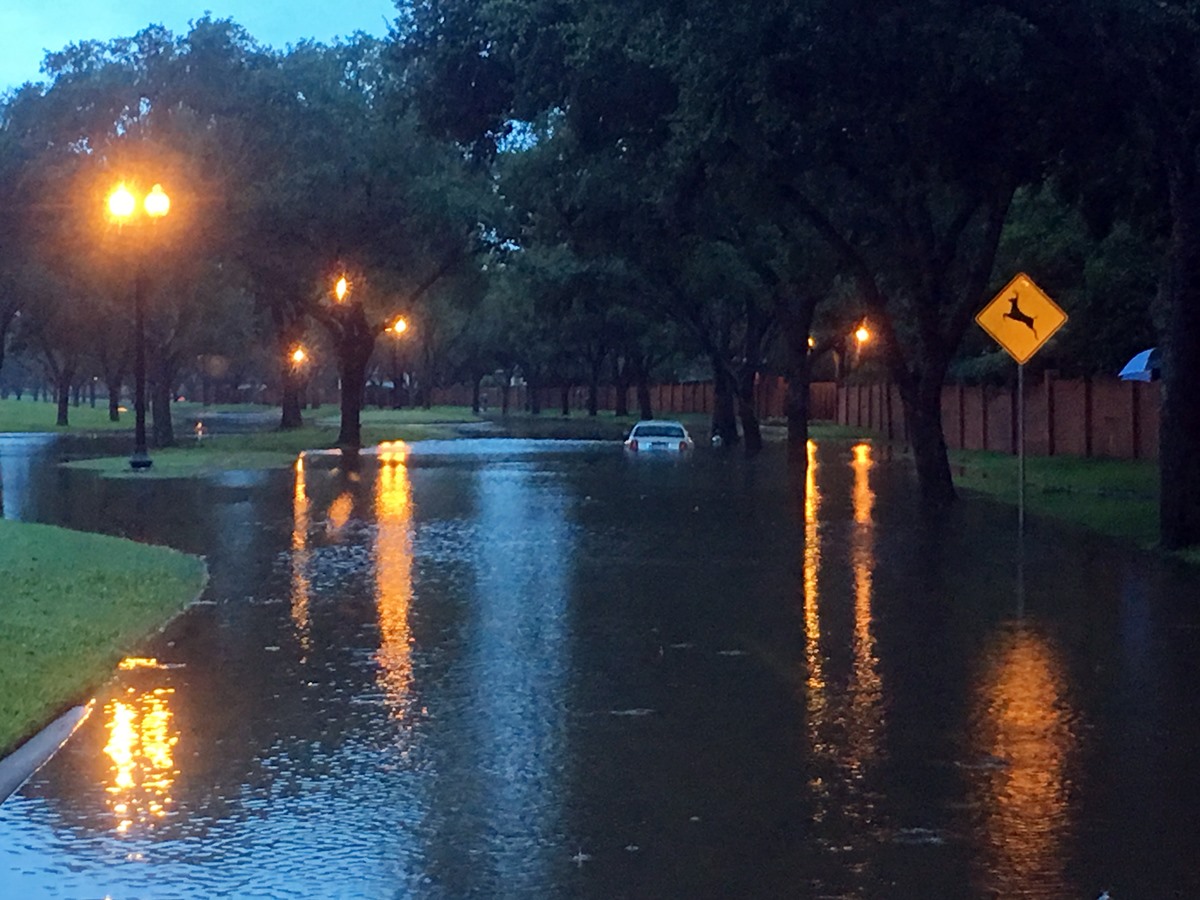 I turned around at Riverstone,and made it down University Drive until I hit this spot on Sweetwater Blvd.
Hmmmmmm, I'm too close to turn around - and don't really know any other route - sooo
....see that little spot of green on the right up along the brick wall - yep - the sidewalk.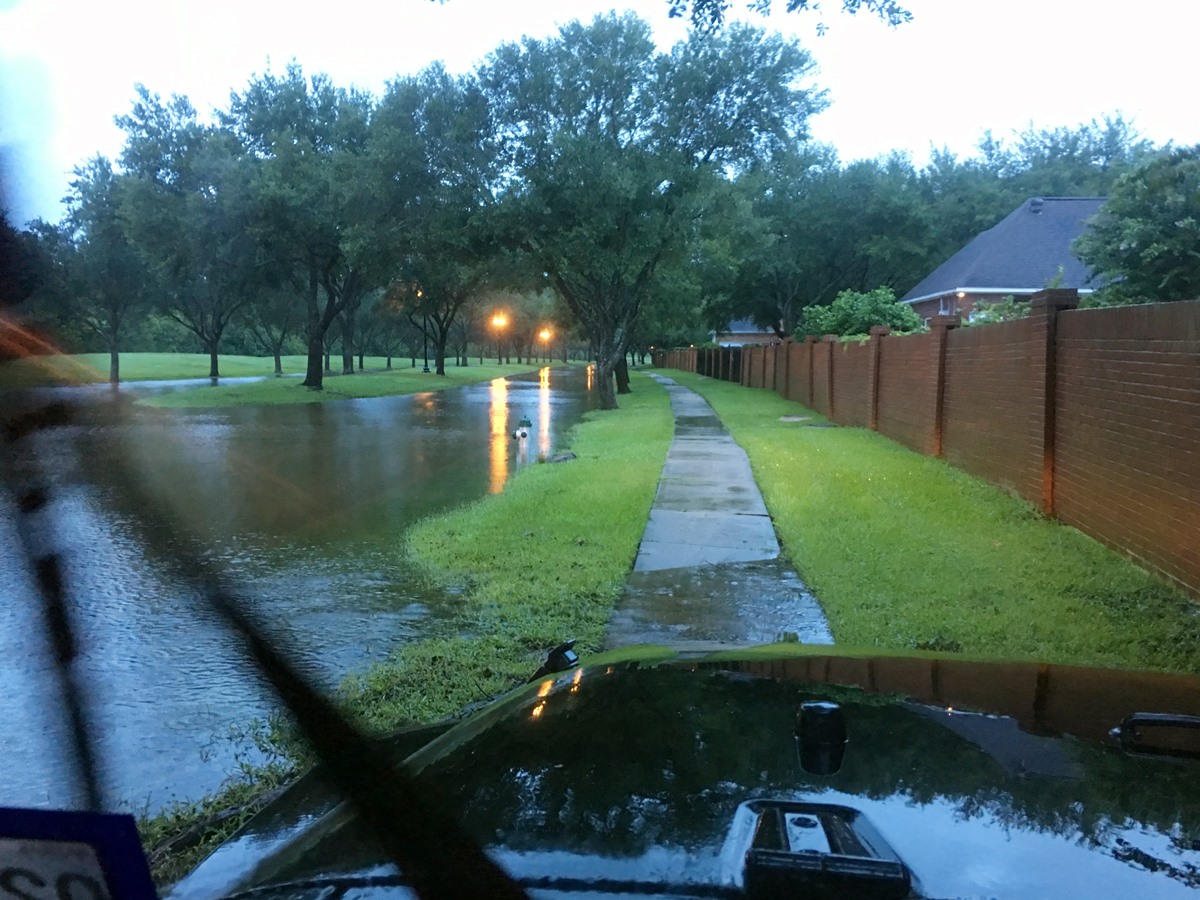 I drove down the sidewalk of Sweetwater Blvd in order to get to Julie's house.

The next day, we walked around to survey some of the local flooding (this is Sweetwater Blvd).
Oh, and about Wes and Brenda.
About two hours after I got to Julie's, I got a call from Wes asking if we could come pick them up. Their section of Riverstone flooded, and they had to pack what they could (including the two dogs) onto an air mattress, and walk out in waste deep water.
They got a ride on a dumptruck to the evacuation area, but shelters were not taking pets....so they called, and I was happy I could help.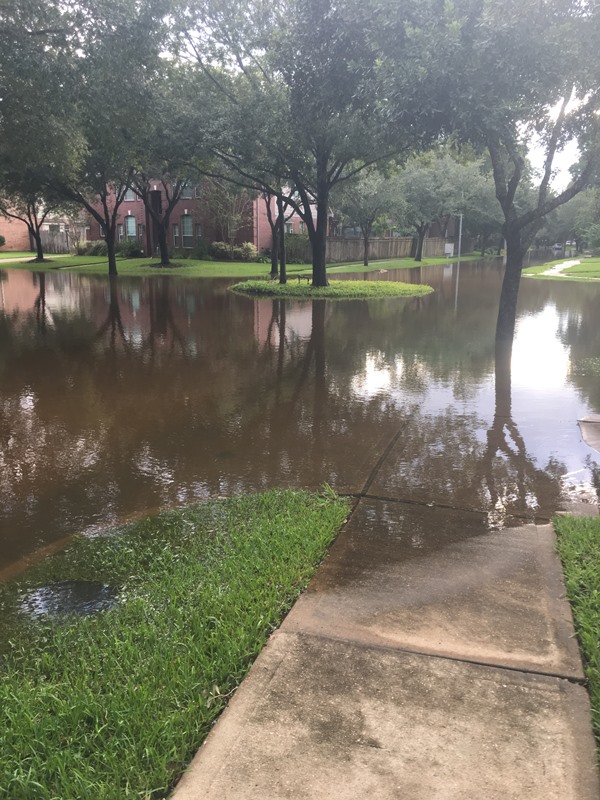 It took a few days before the Brazos River came to a crest, and started to subside. During that time, Sienna was still under mandatory evacuation (they had Sheriff at entrance to our area).
We were able to park at the club, and walk to our house.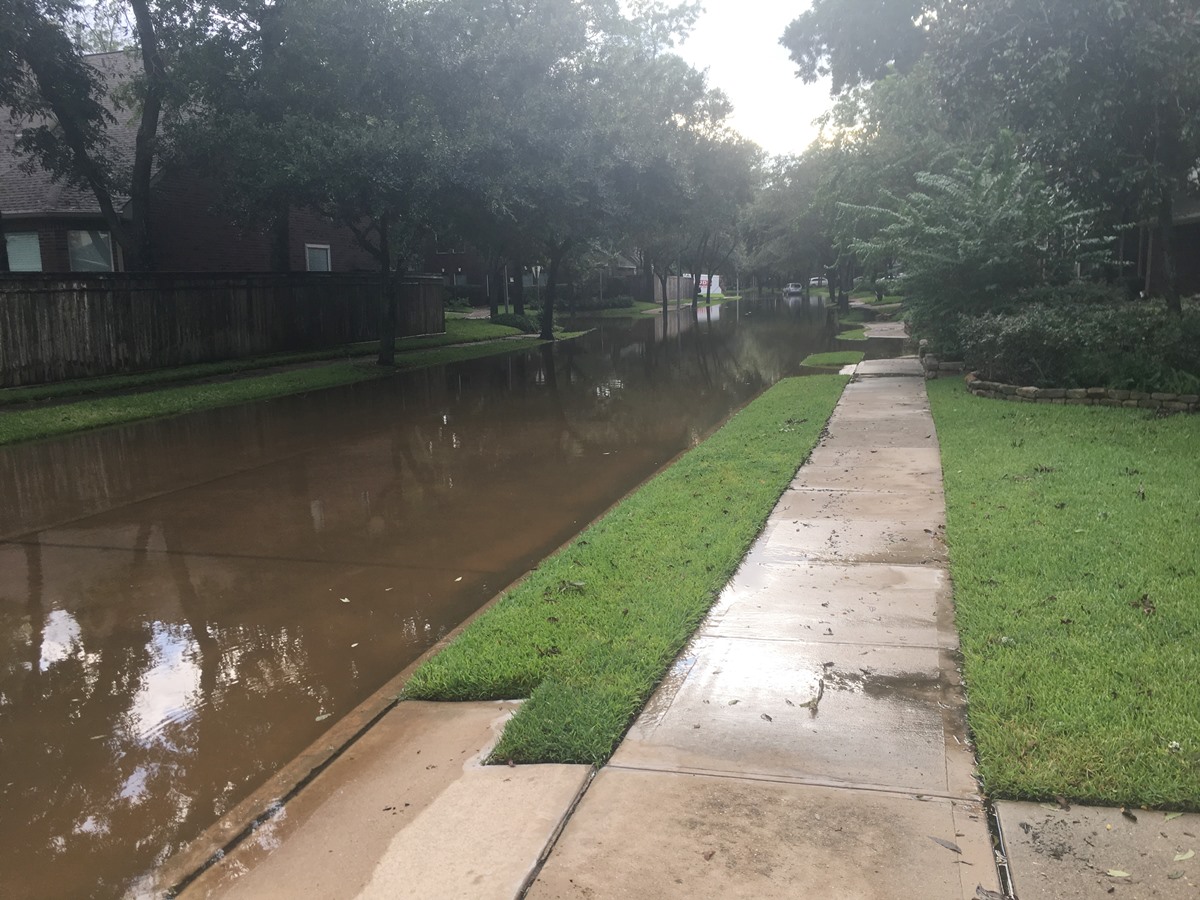 This is my sidewalk, and you can see the water is going down.....thankfully.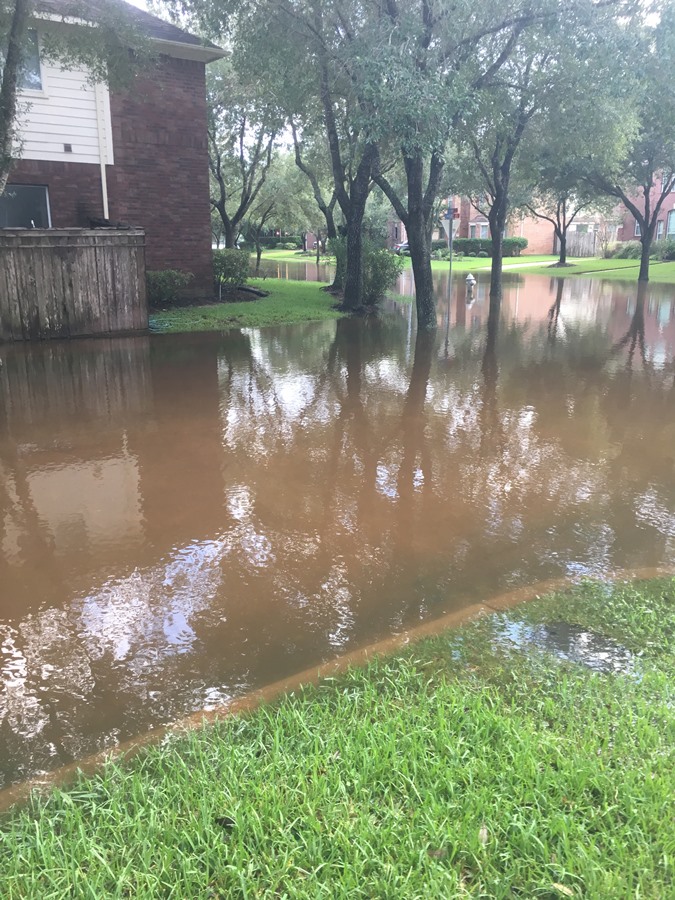 The view from Daniel's house out the entrance of our section.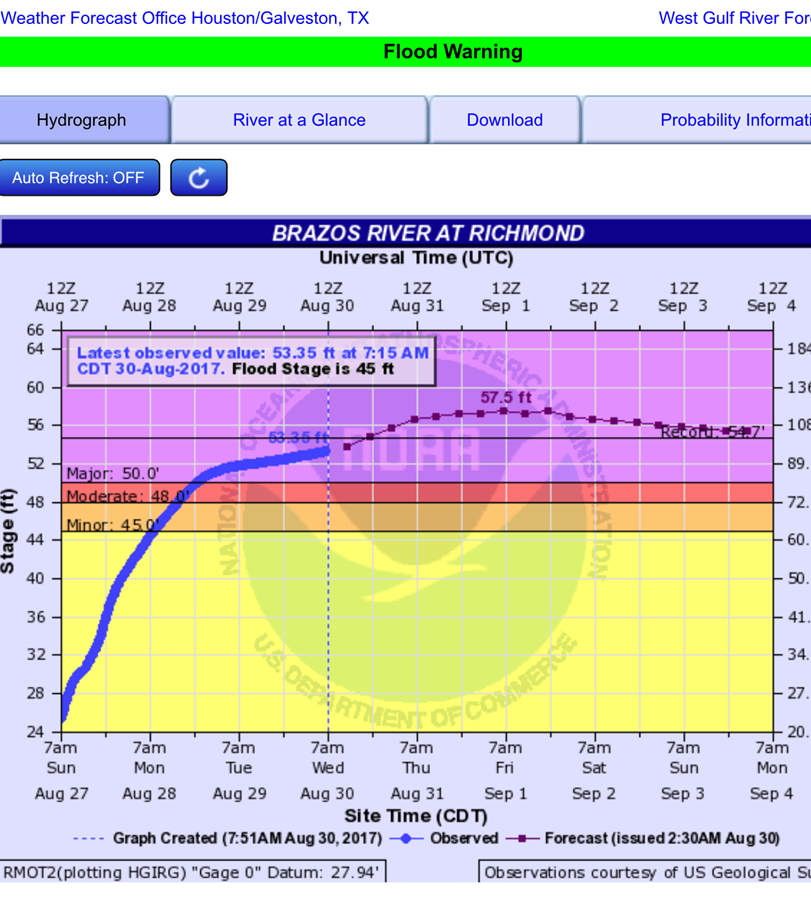 This is the graph we all watched so intently over several days.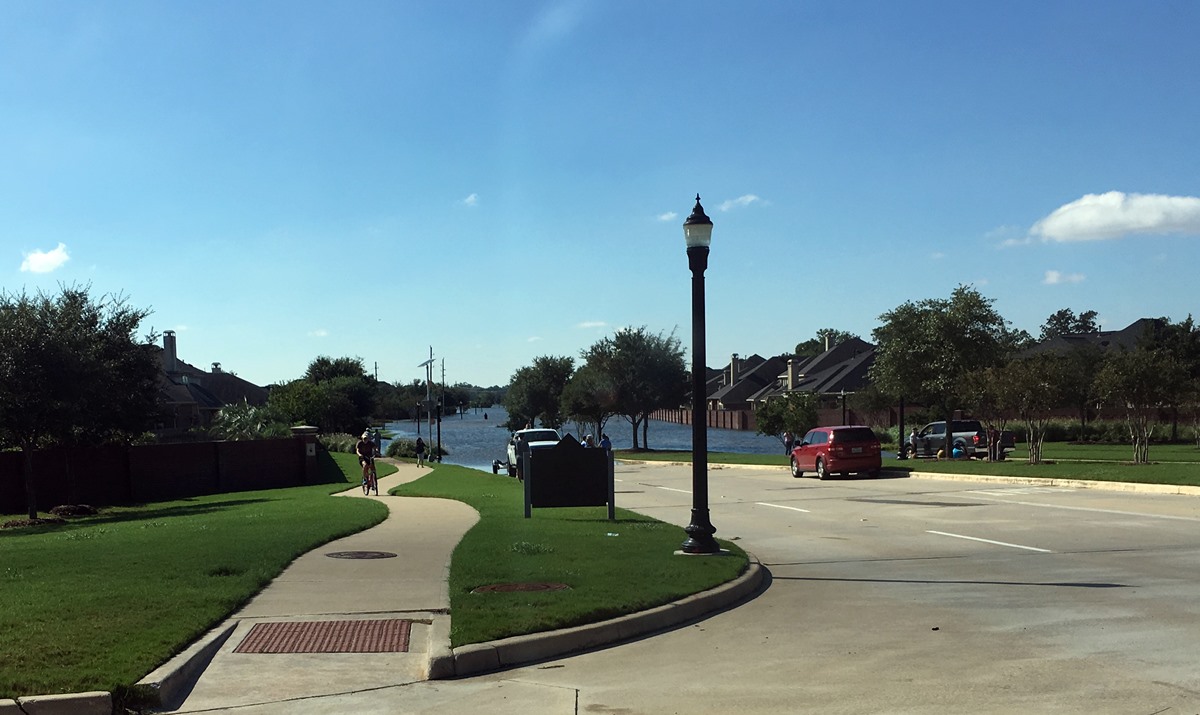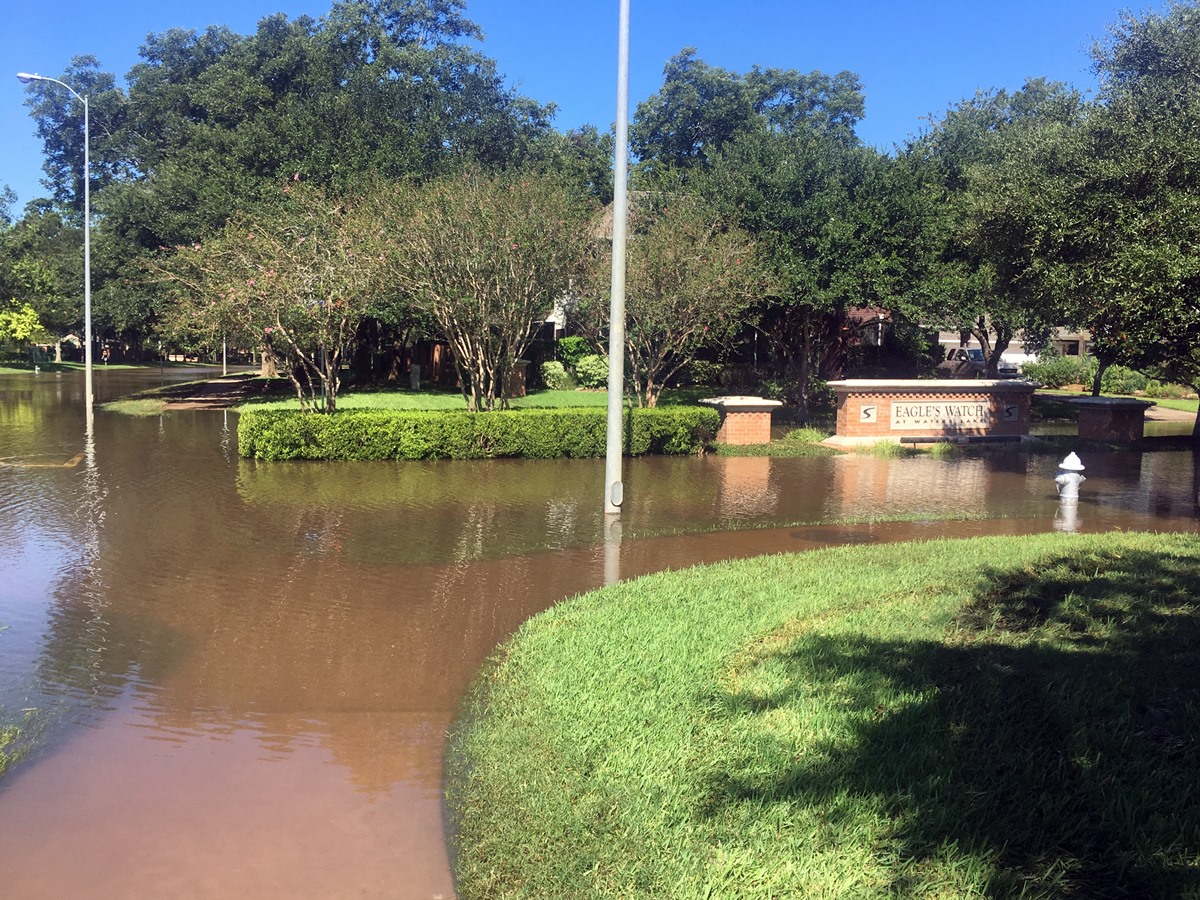 The entrance to Eagle's Watch (our section)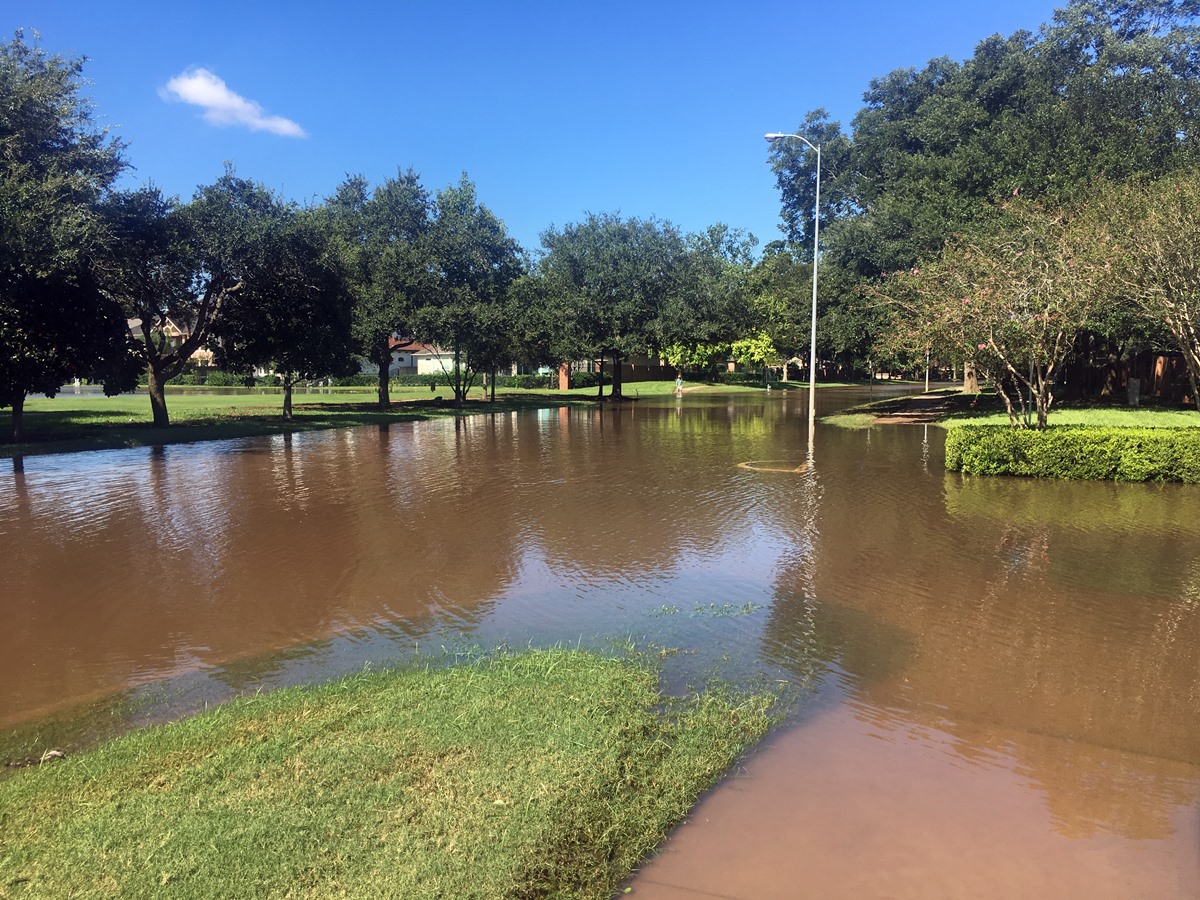 Looking down Scanlin Trace from the entrance of Eagle's Watch.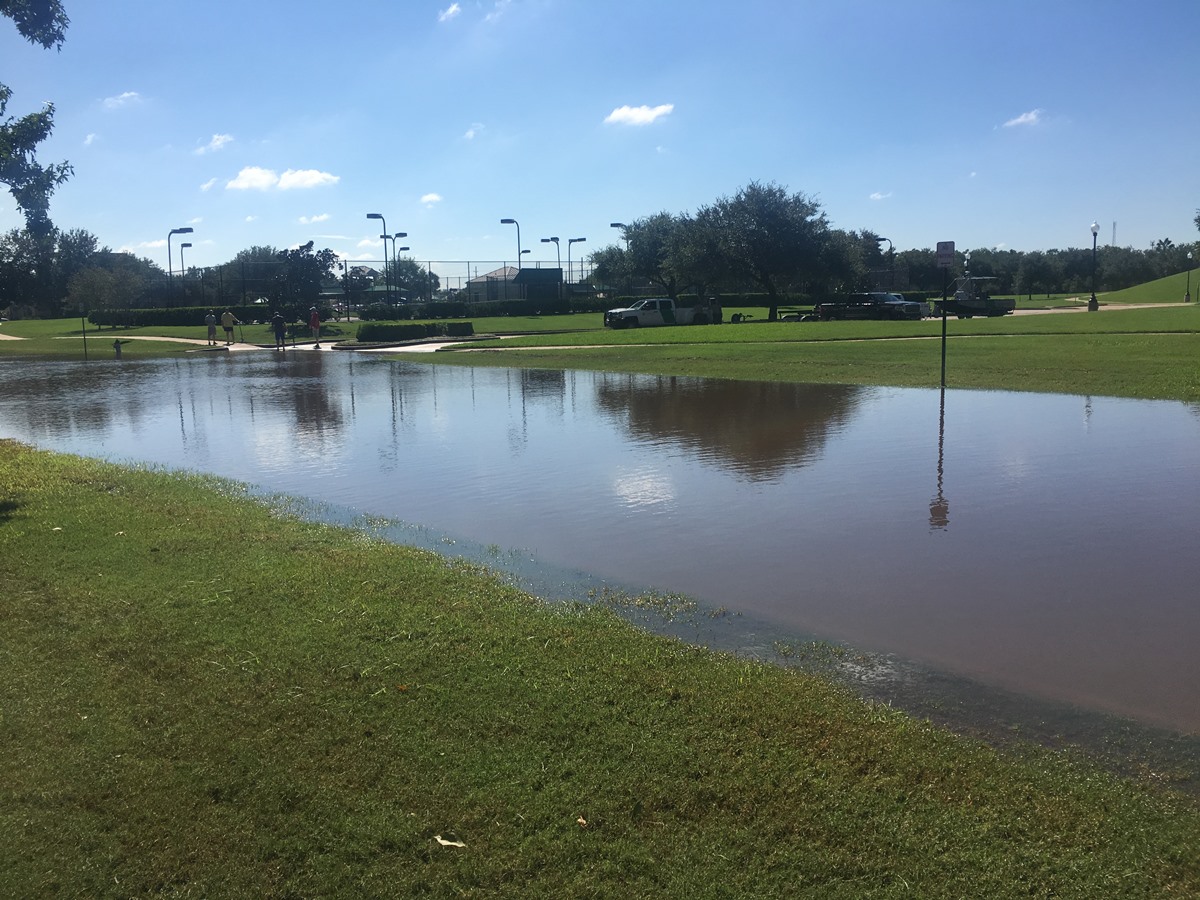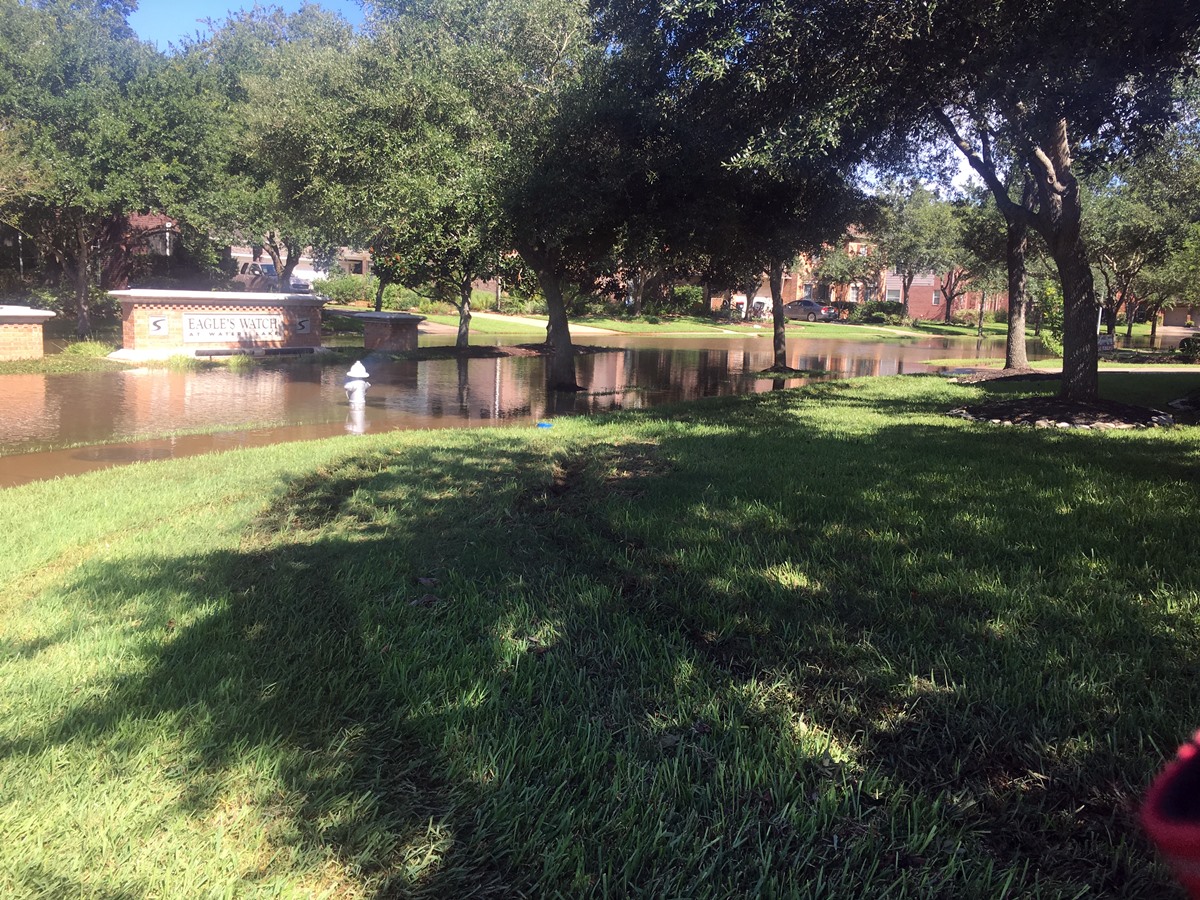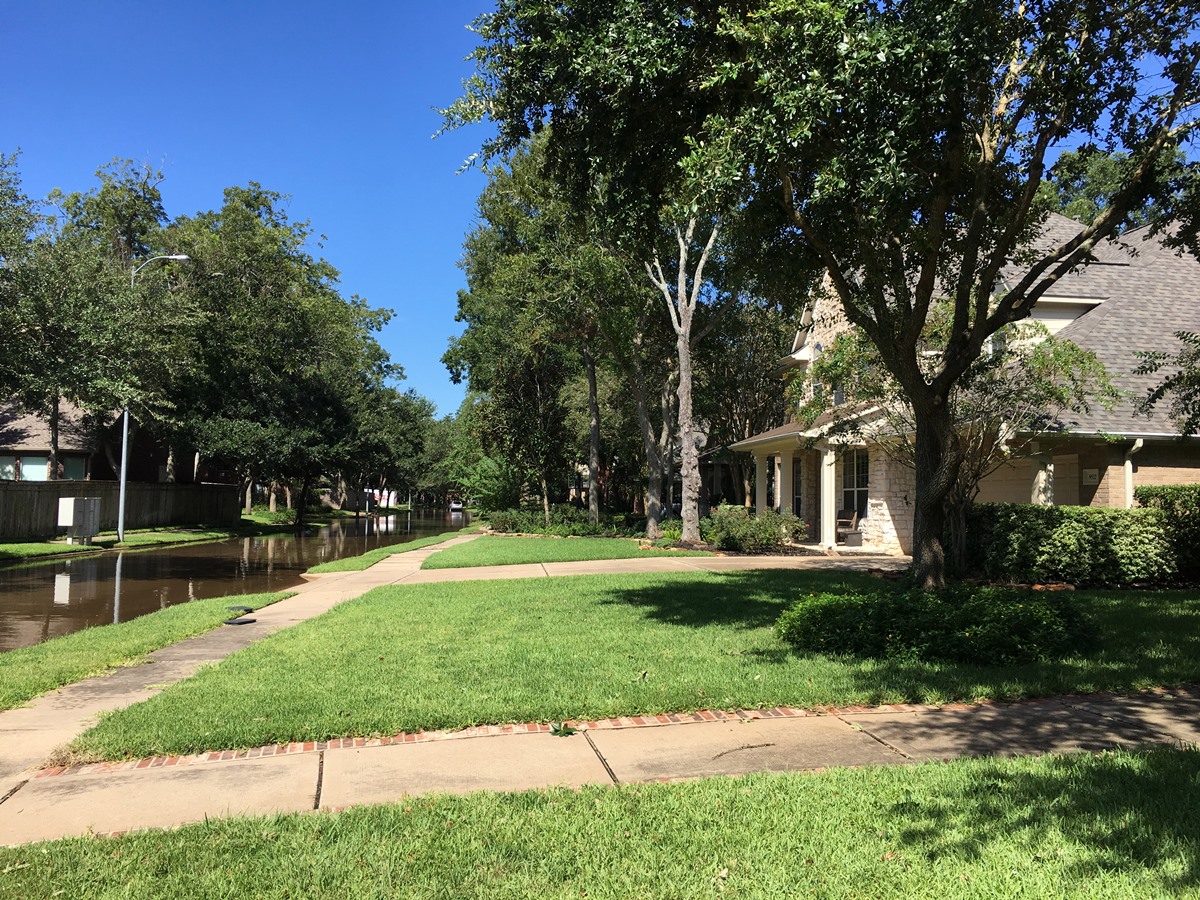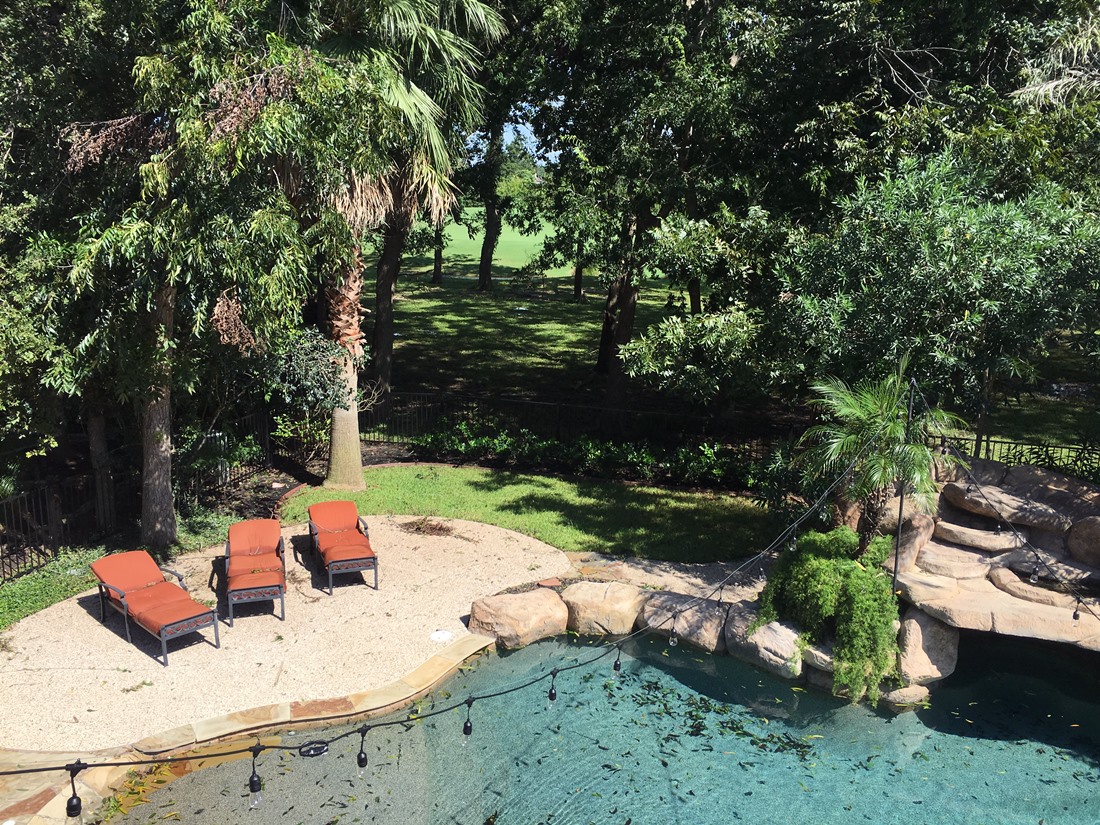 So, this is one thing that freaked me out and made me evacuate - notice there is no more water on the golf course.
When I saw that - yet the streets were flooding - I knew the water was rising from the Brazos, and our levy system wasn't keeping up.
If the levy system failed, we would have been under at least 10 feet of water.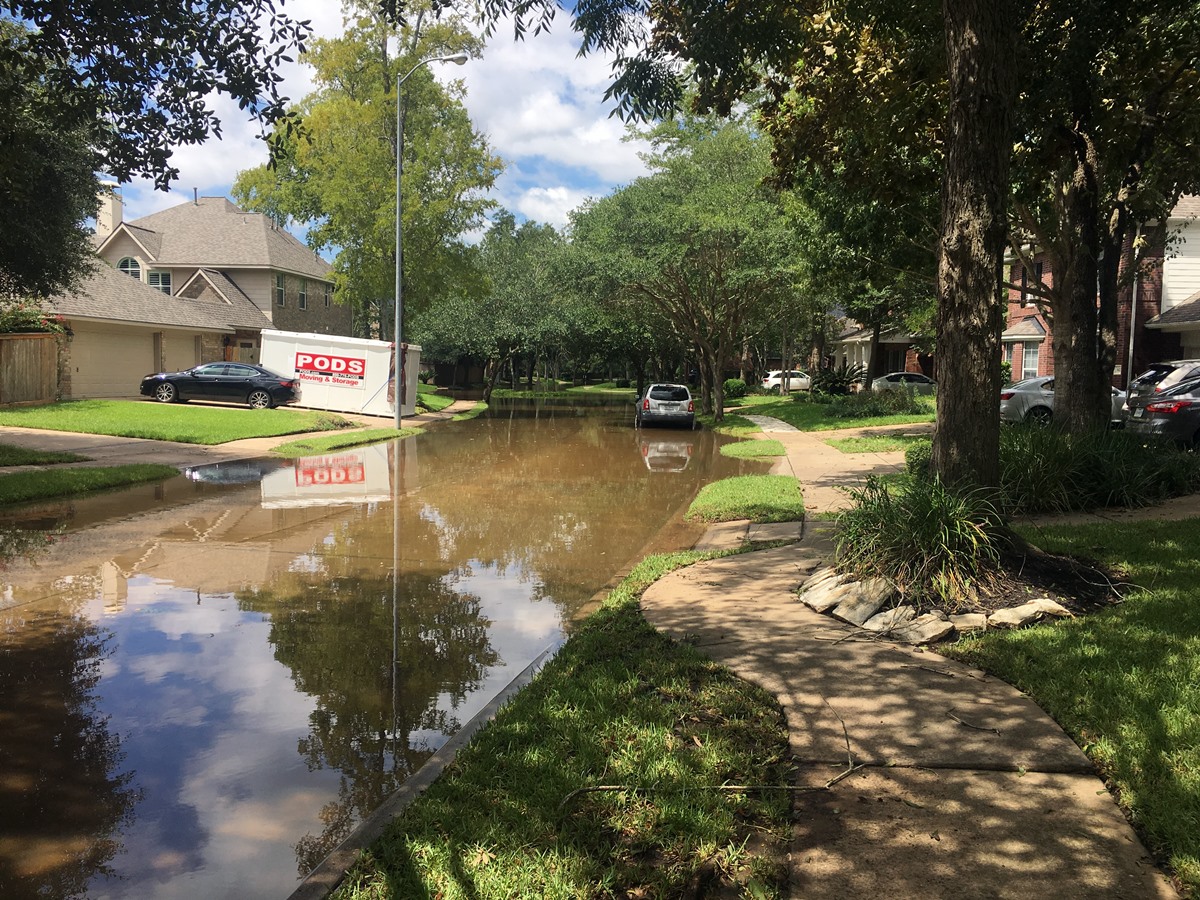 Looking down our street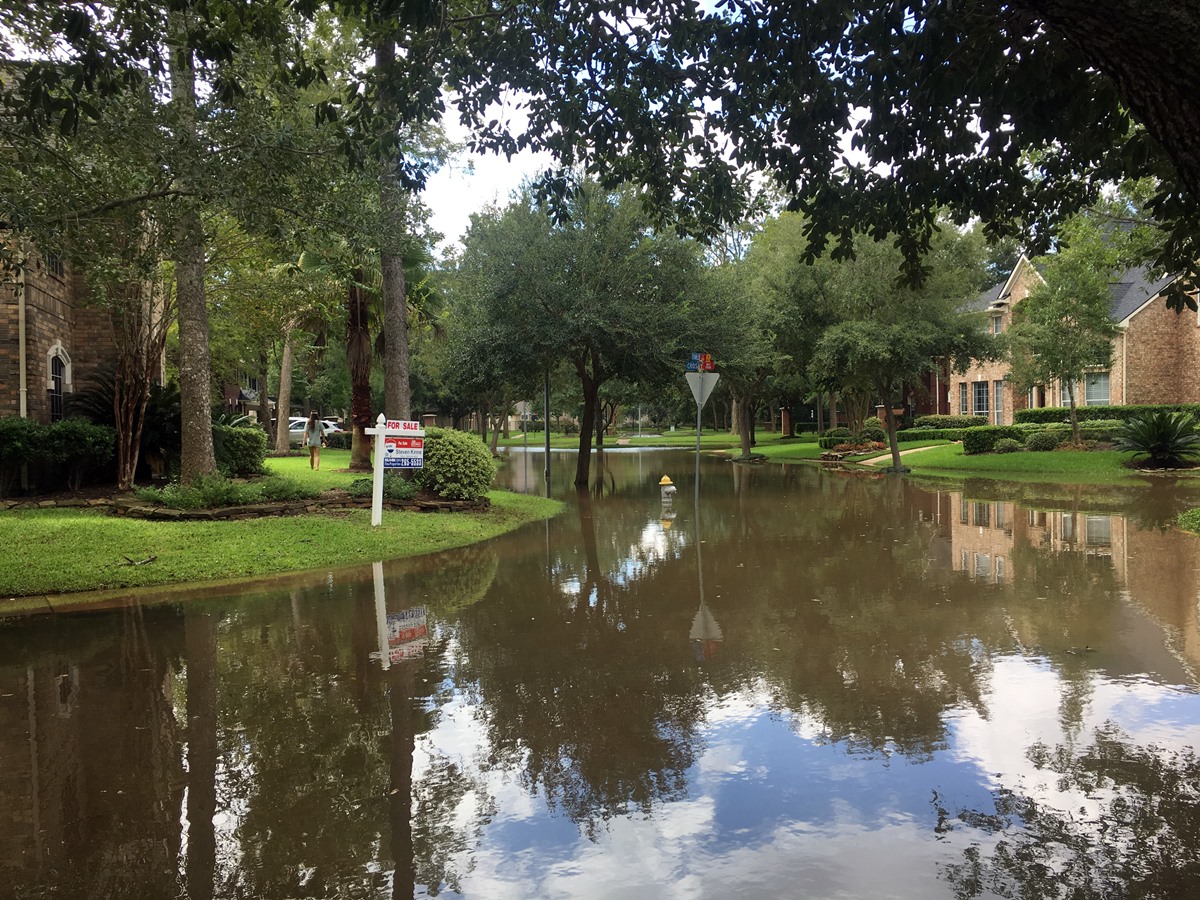 Lauren walks to check out Nick's house.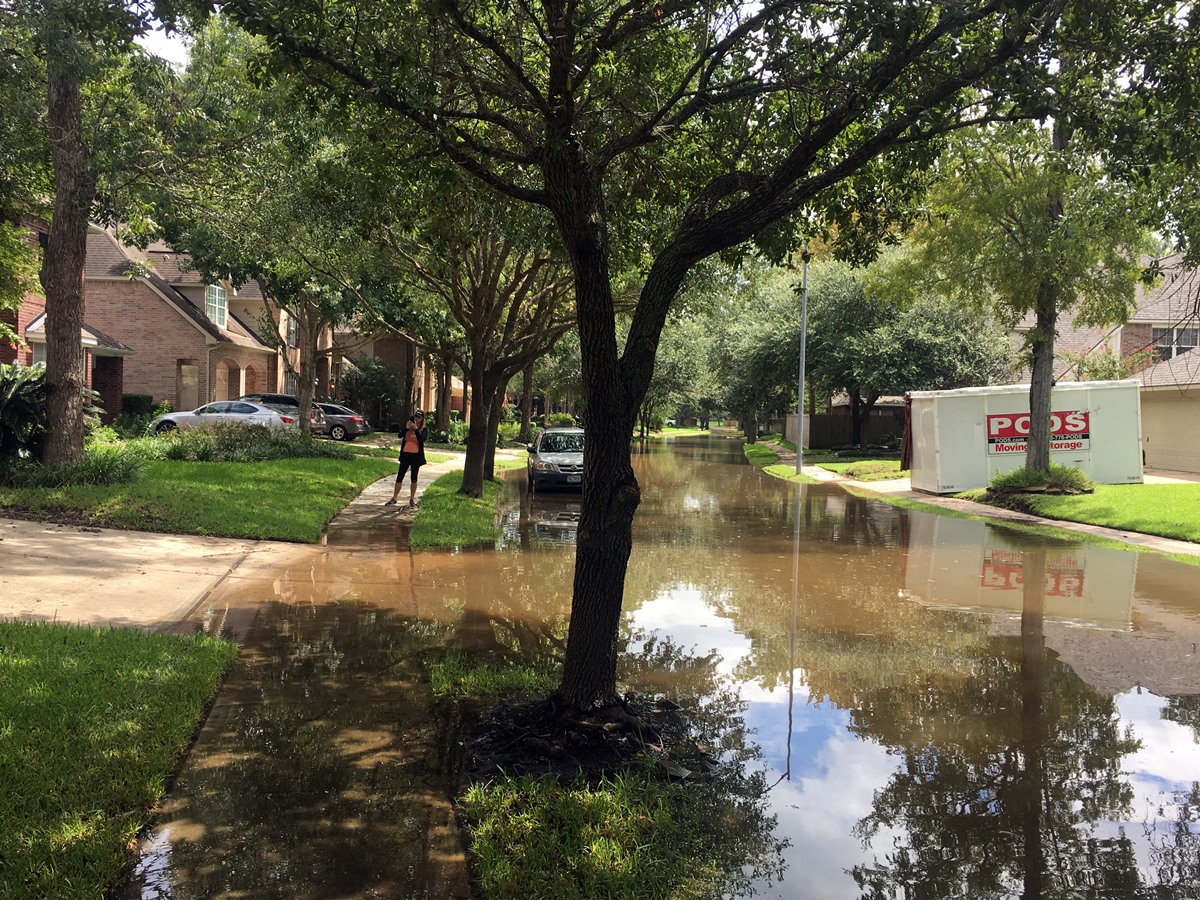 Jacqui takes pics of our street.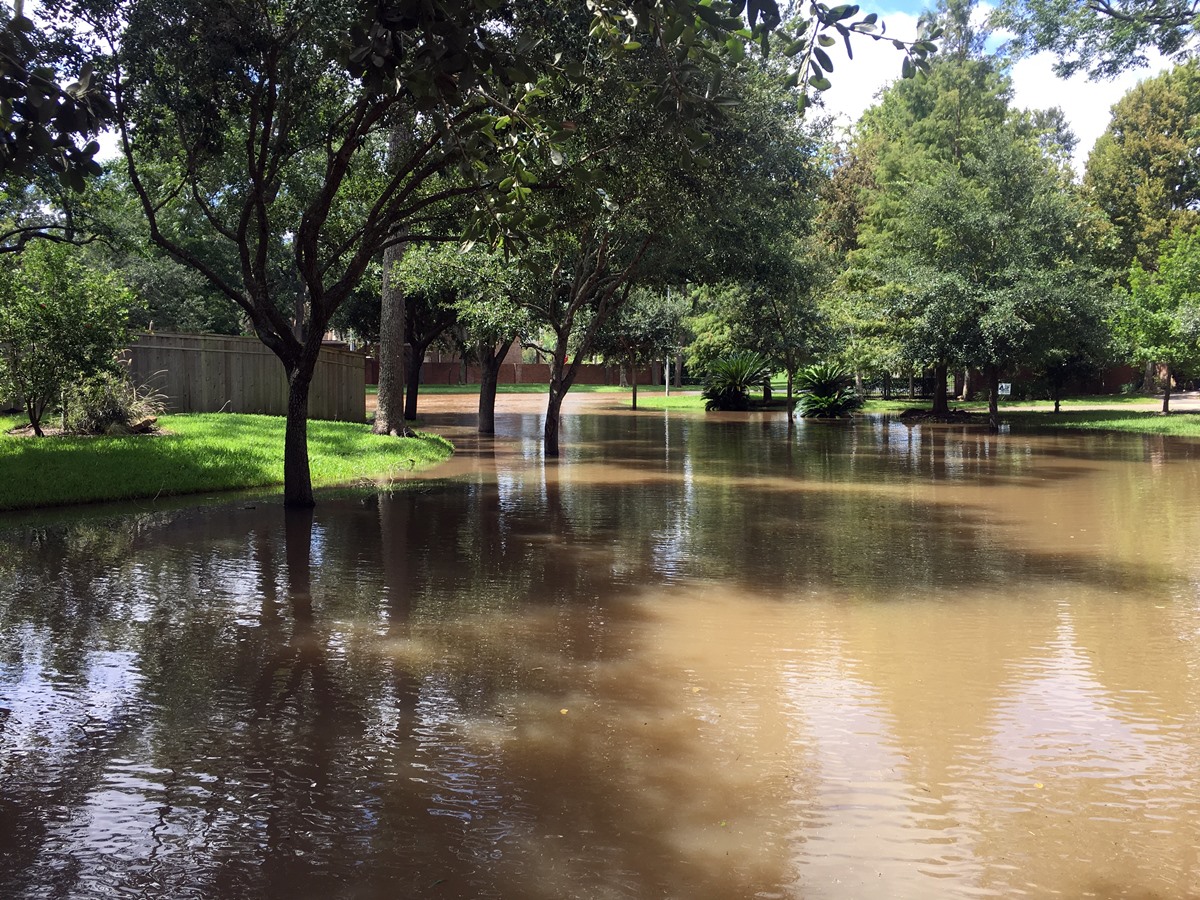 The end of our section, looking back towards Scanlin Trace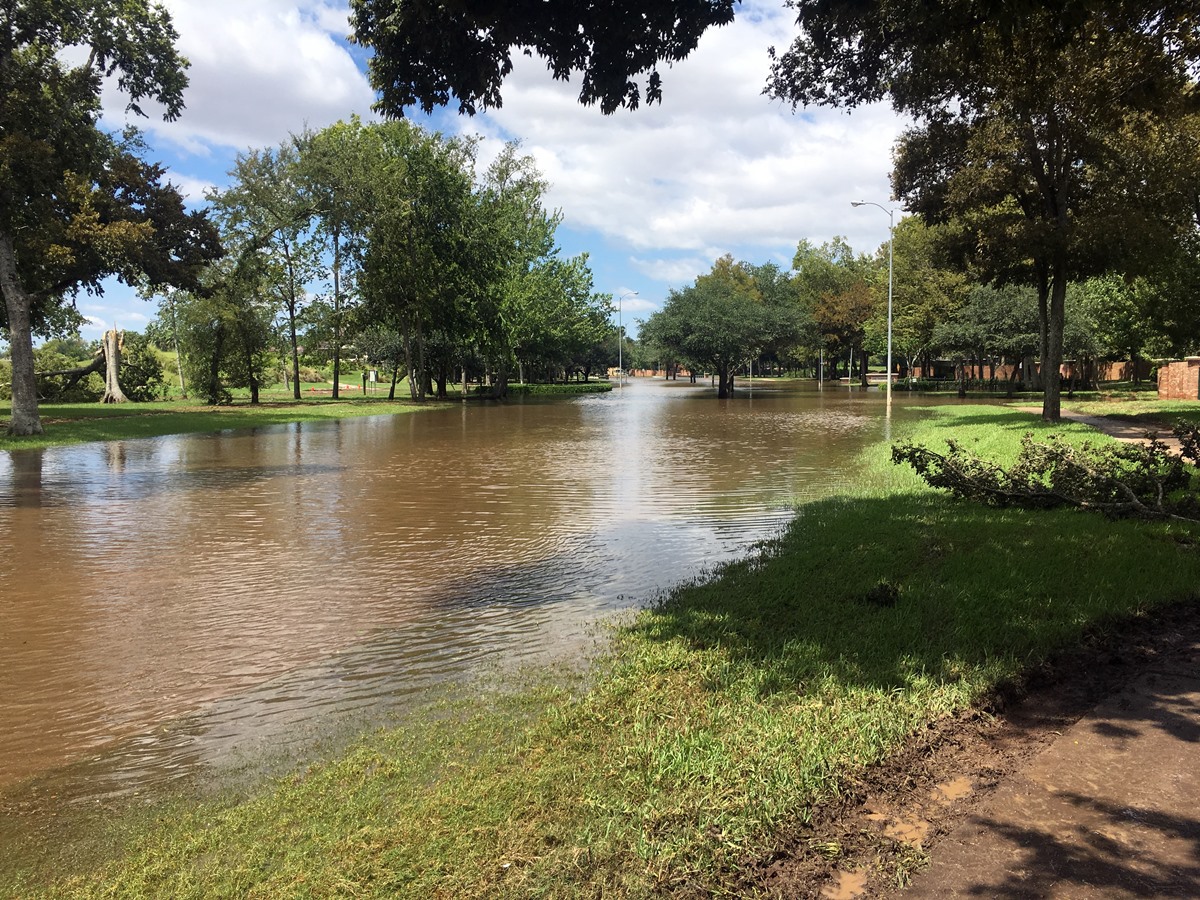 Looking down Scanlin Trace.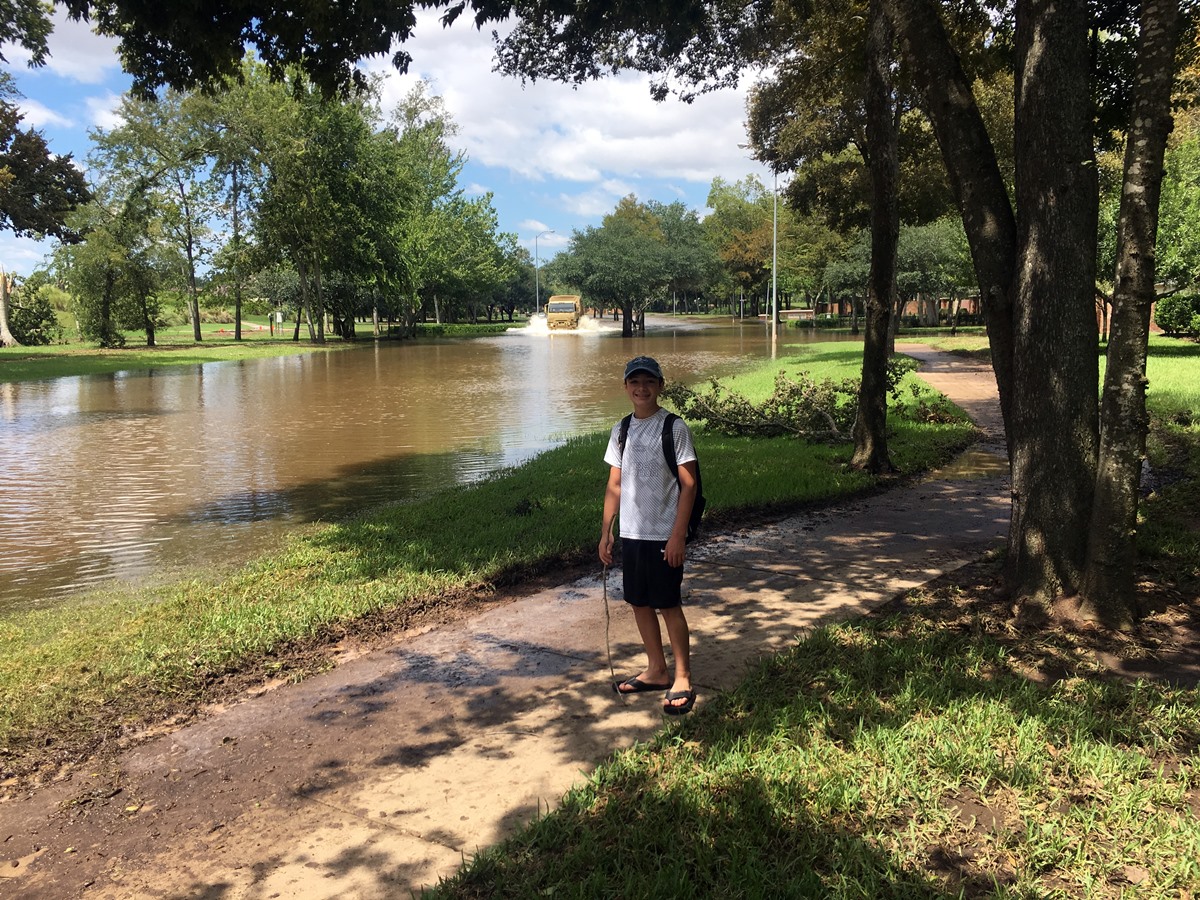 CLICK HERE TO SEE MOVIE #1 - see that big truck!
Click here to download the file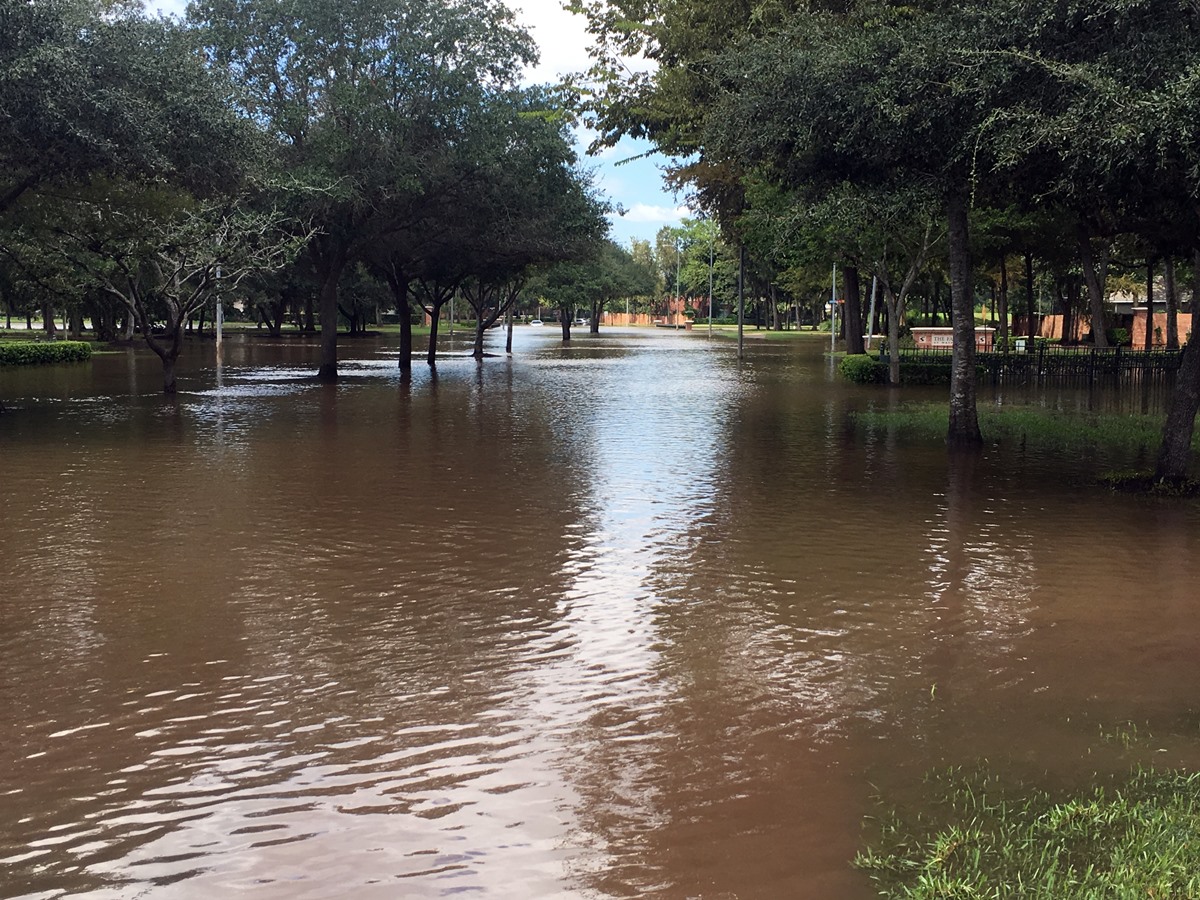 If you look closely, you can see a couple stranded cars back there.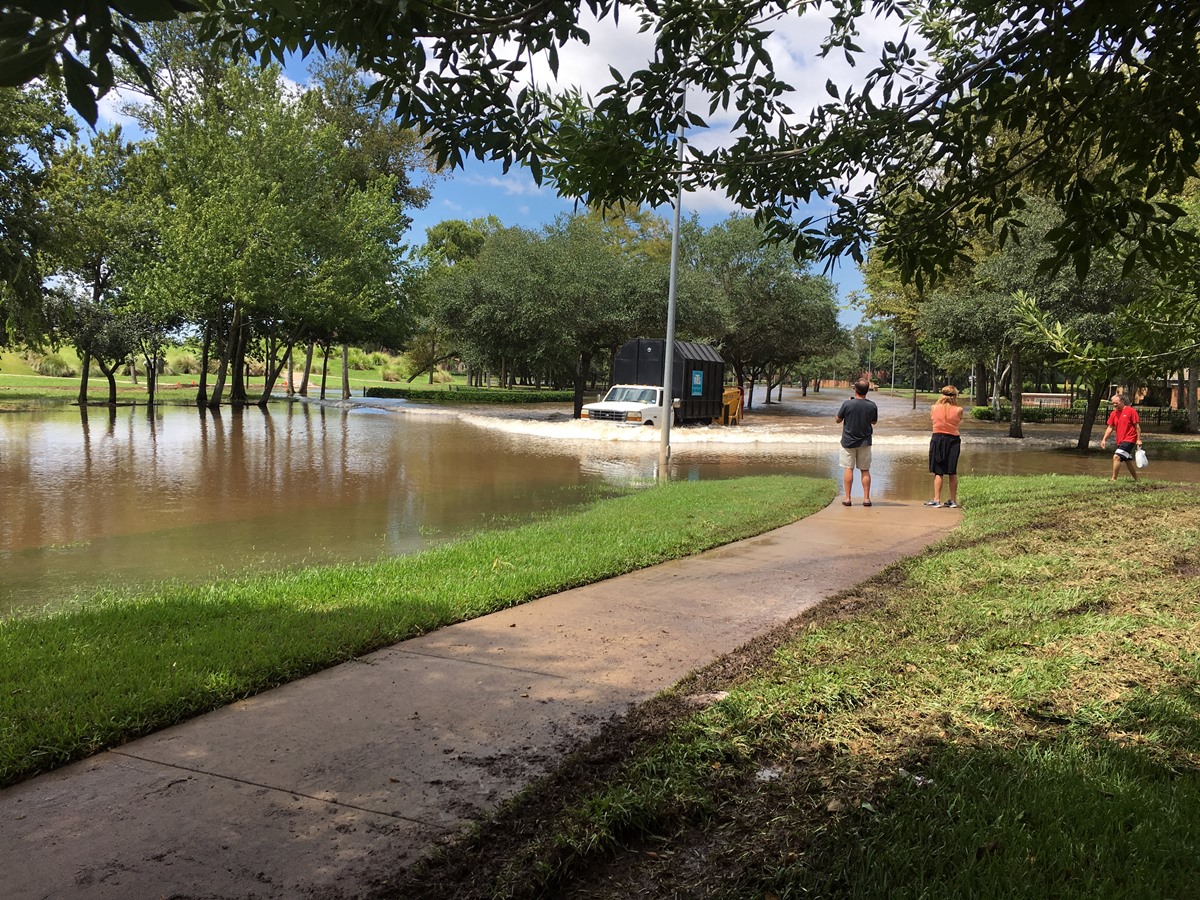 Coming through!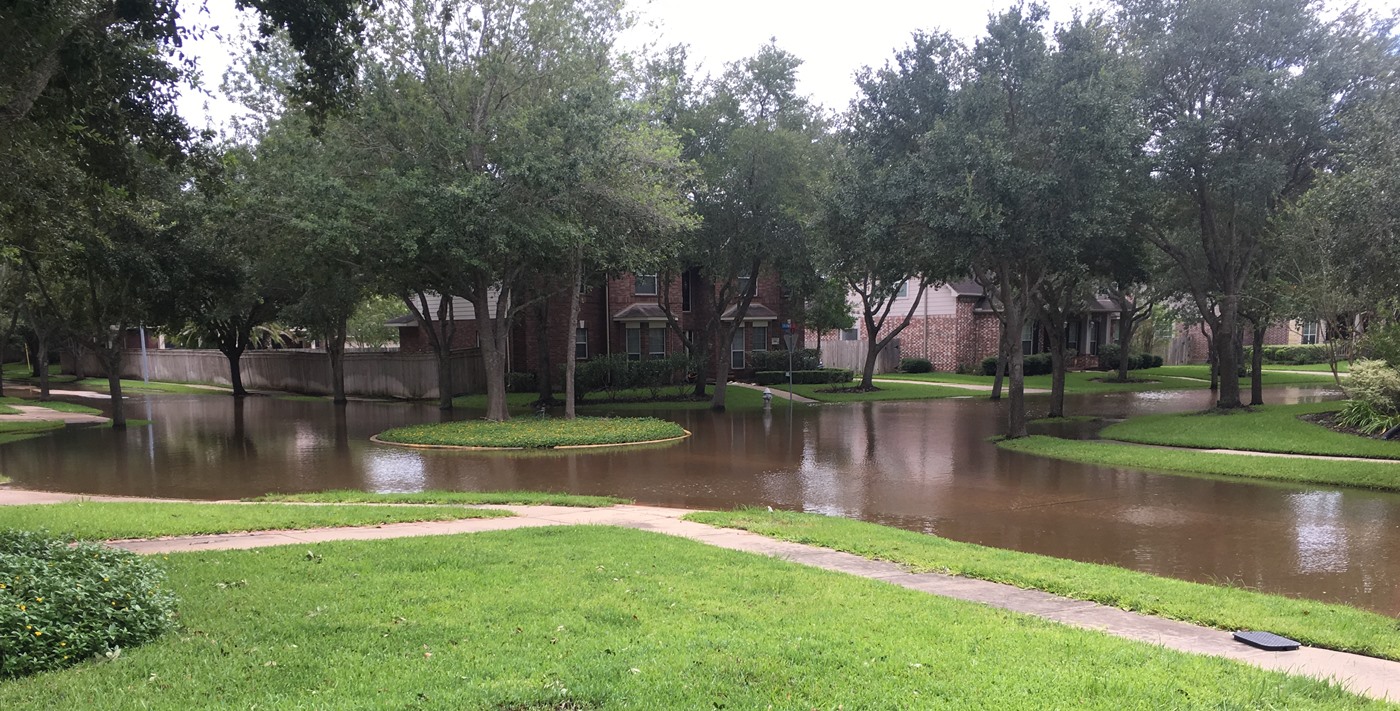 I can see the curbs again!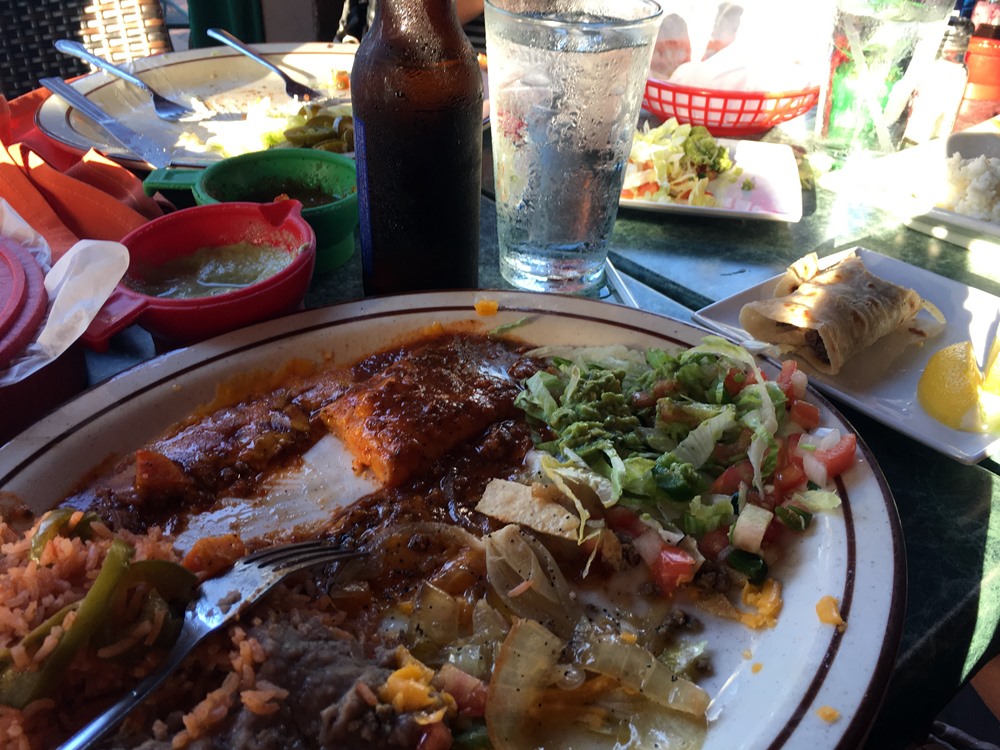 Well, we didn't let the evacuation stop us from finding some Tex-Mex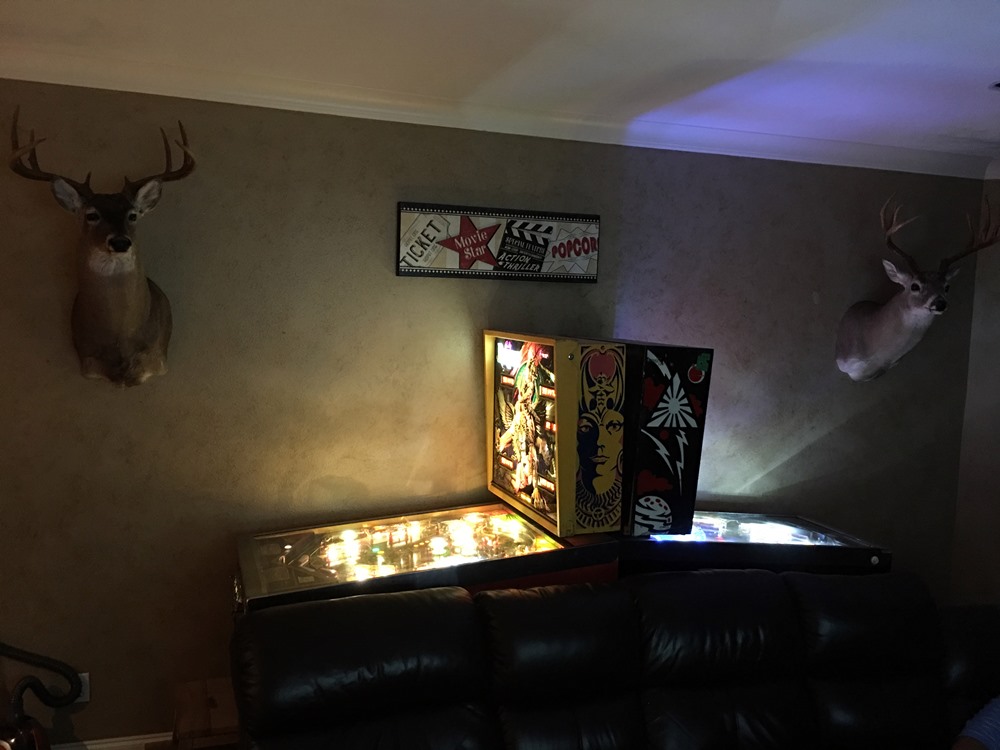 ...and of course, I get to play a couple of my pinball machines at Kenn and Julie's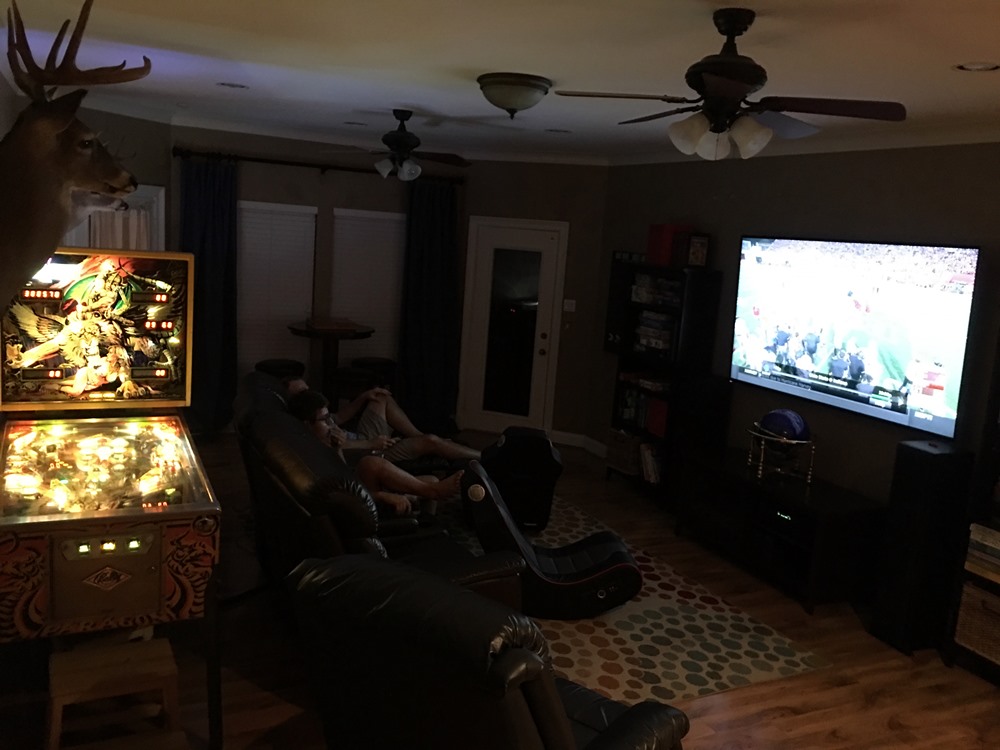 Yeah, pretty cushy evacuation for us.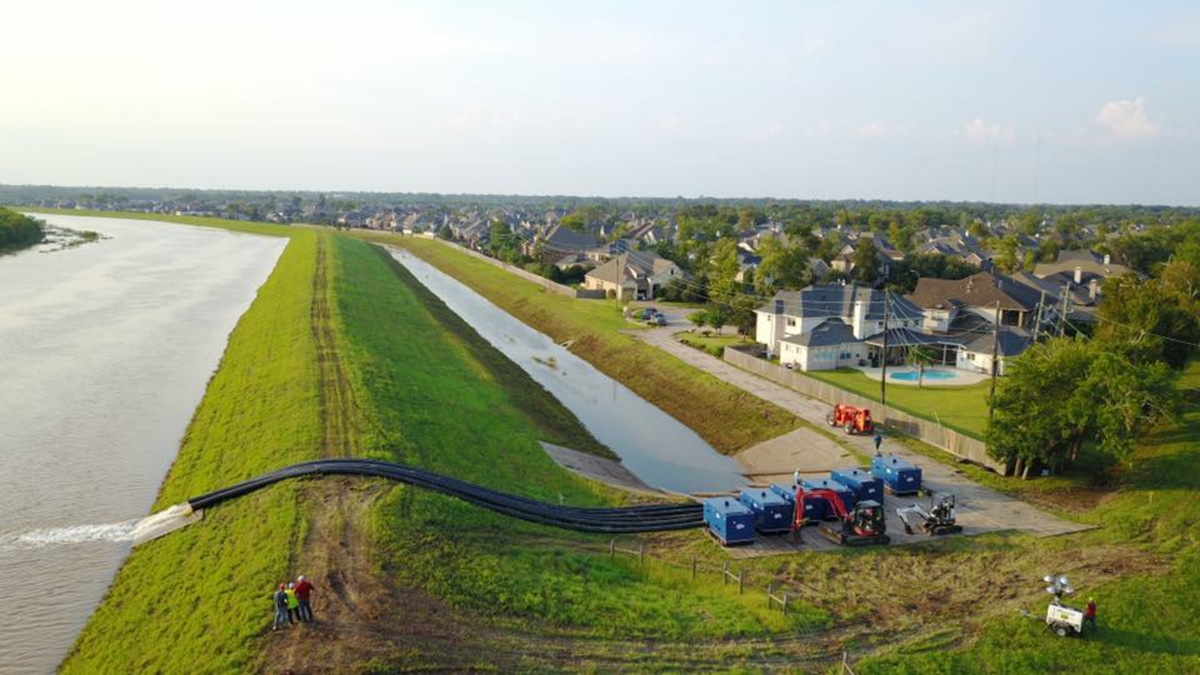 Someone sent this picture of the extra pumps that were used to get water out of Sienna.
...and kinda scary to think what would happen if the levy system failed - water up the roofs of second story homes.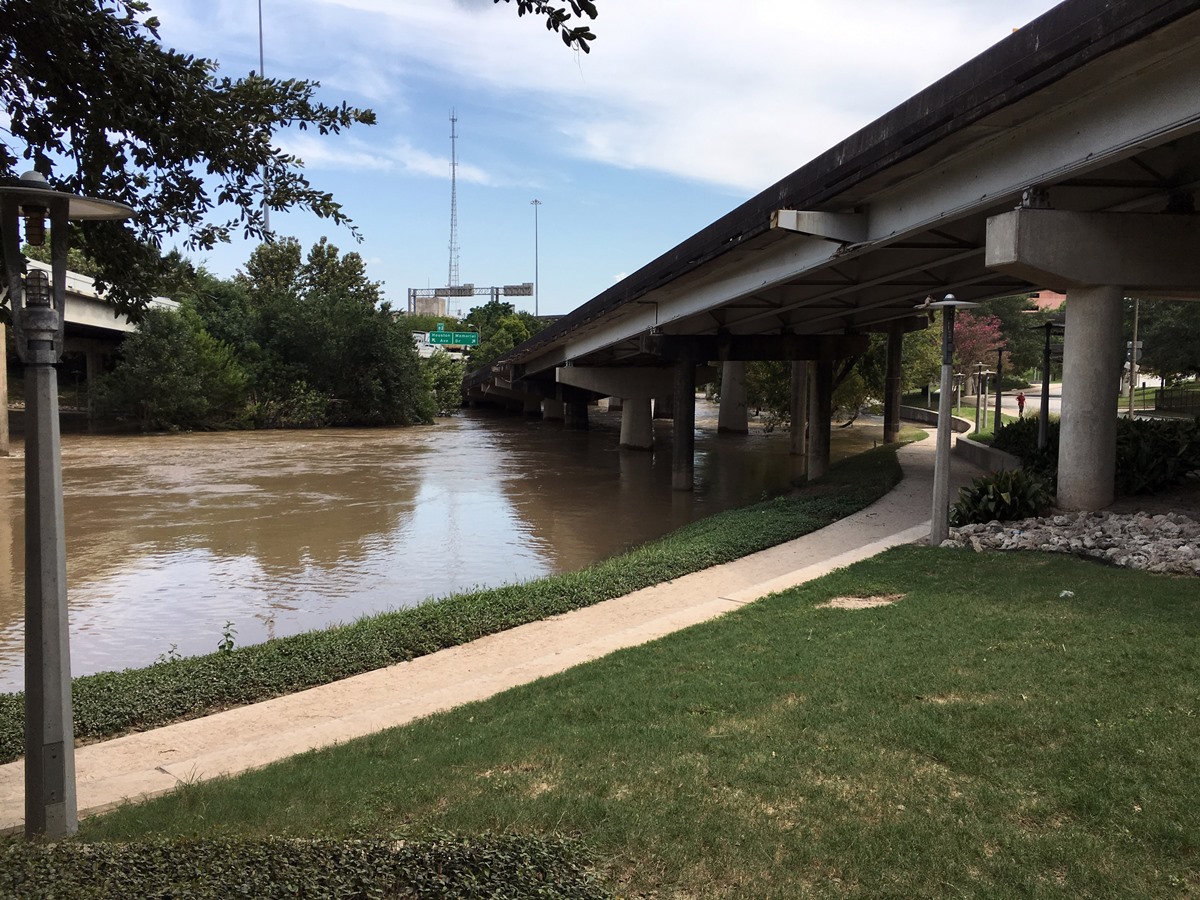 So after a week of being evacuated, I finally returned to work.
I took these pictures of the swollen Buffalo Bayou surging through downtown Houston.
FYI - this would have still been flooded if not for the Barker and Addicks reservoir
Unfortunately, the flooding around those reservoir was disasters.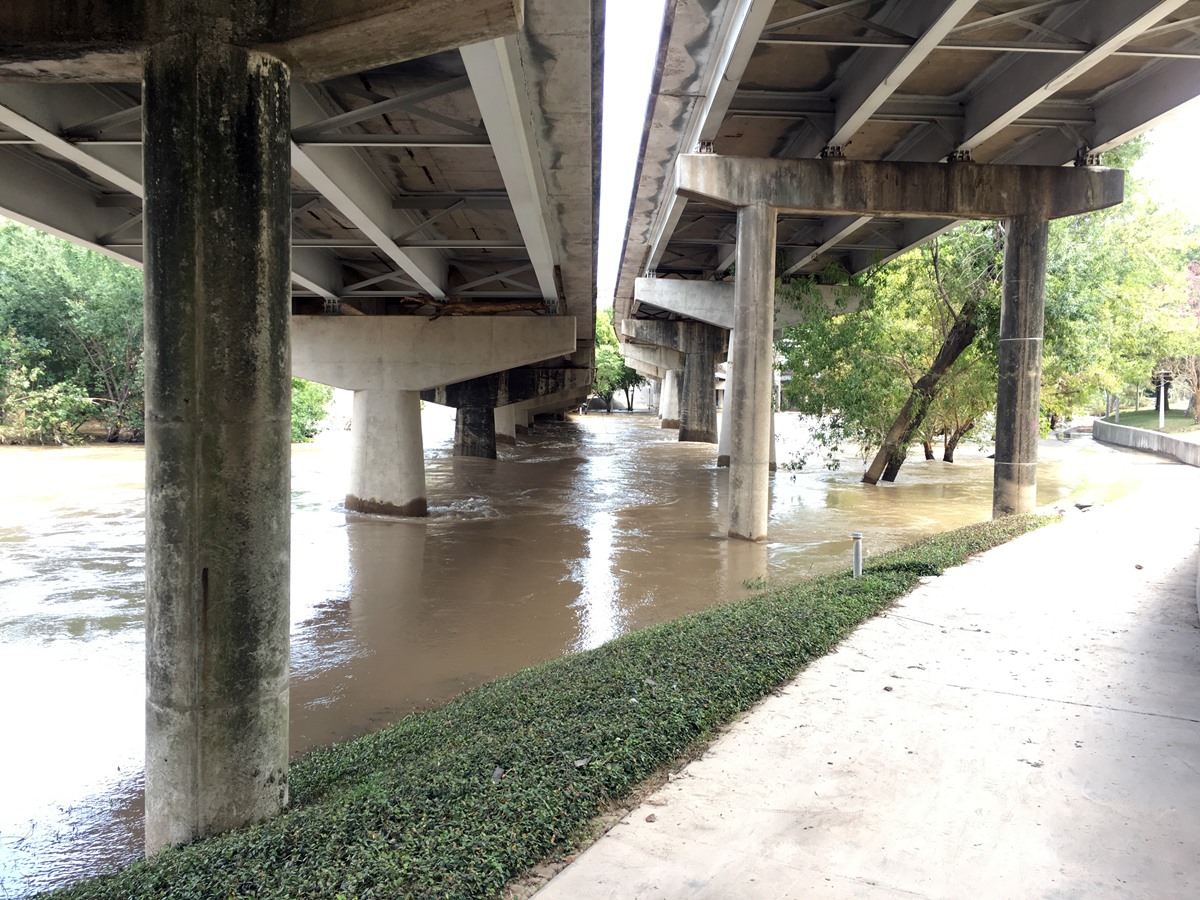 CLICK HERE TO SEE MOVIE #2 - Buffalo Bayou surges through downtown!
Click here to download the file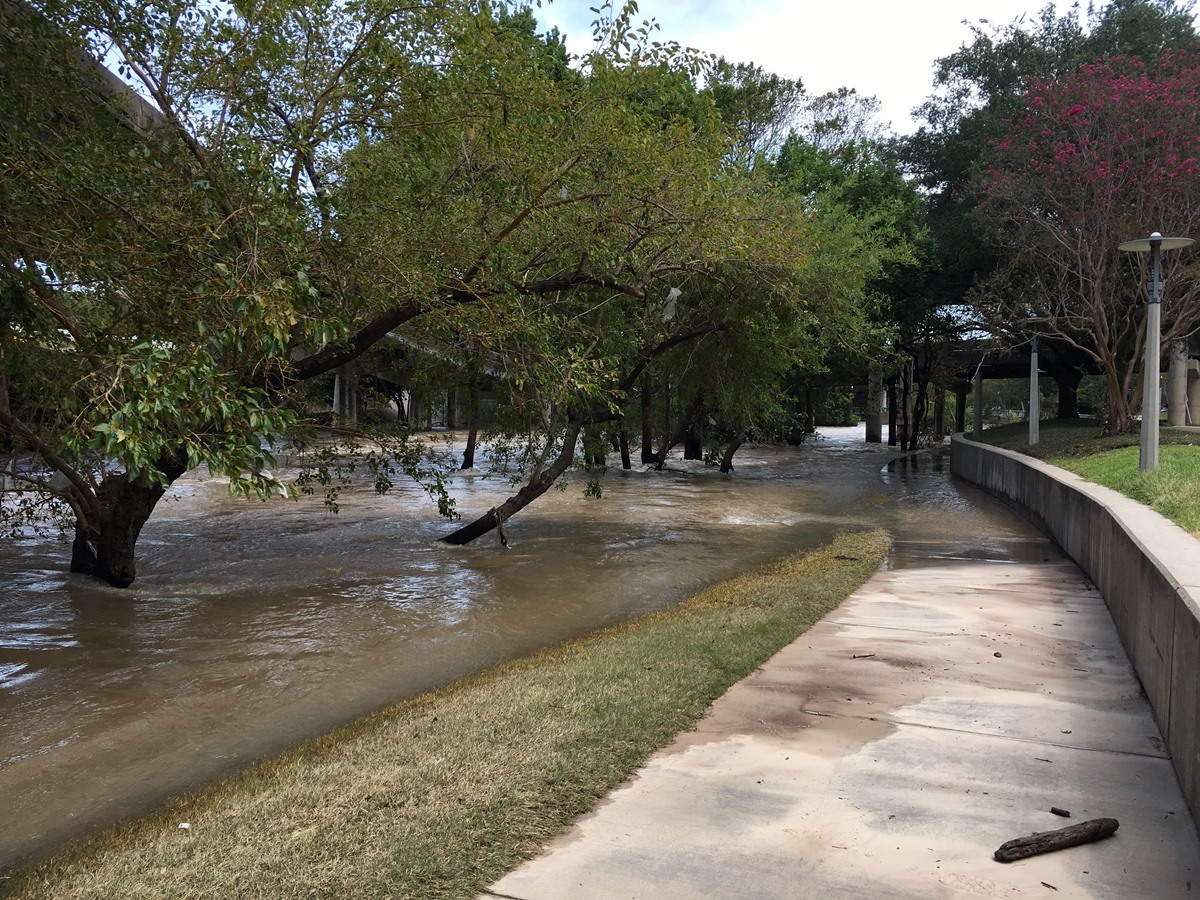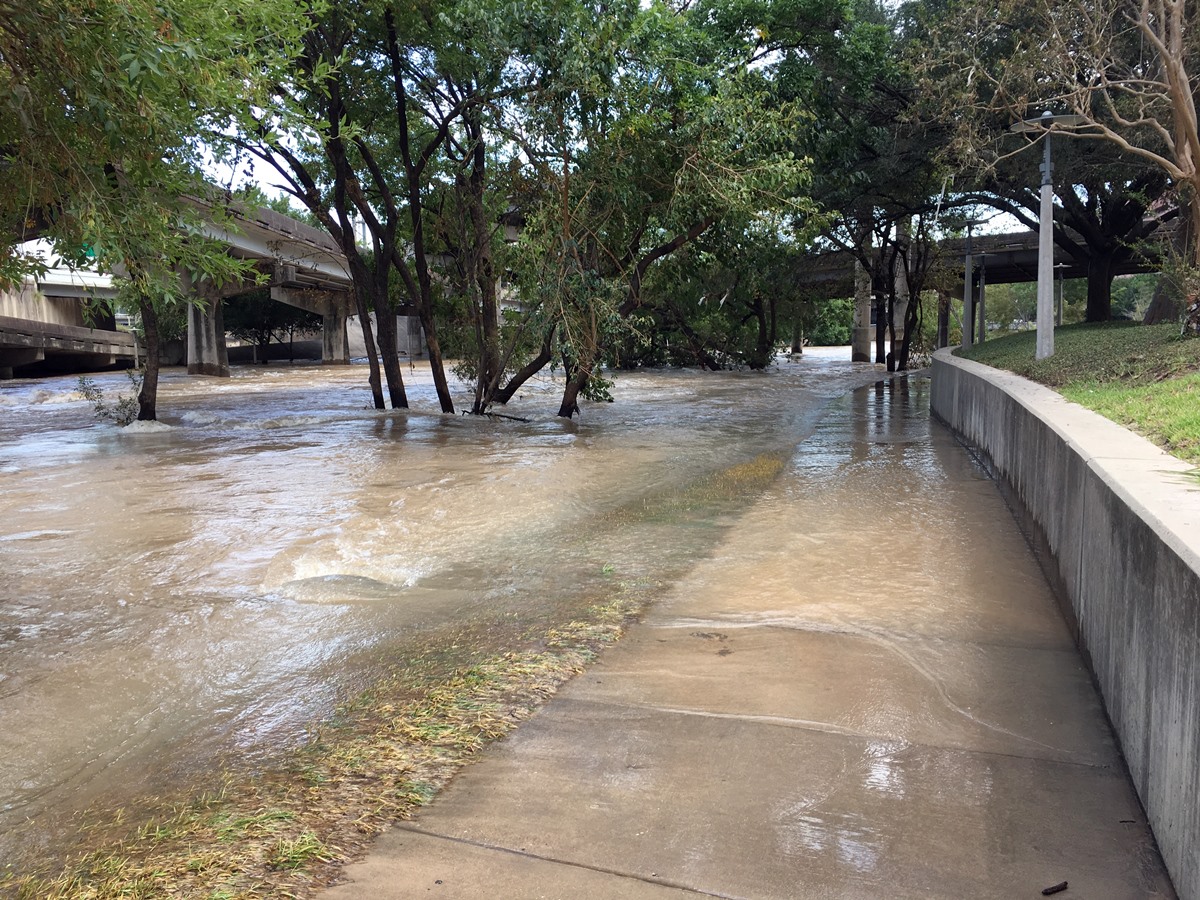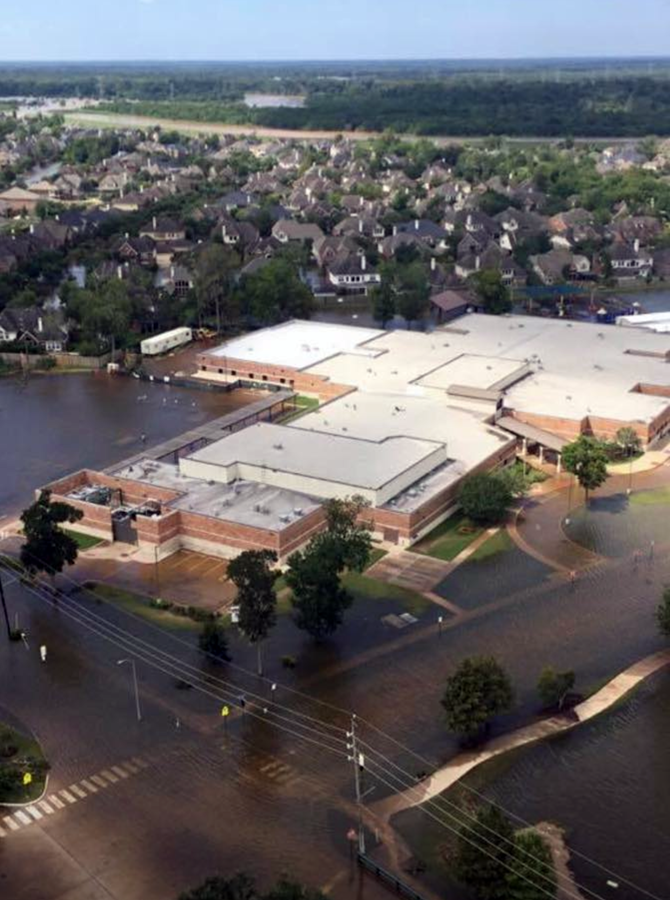 Secret Forest elementary (where Lauren and Austin went)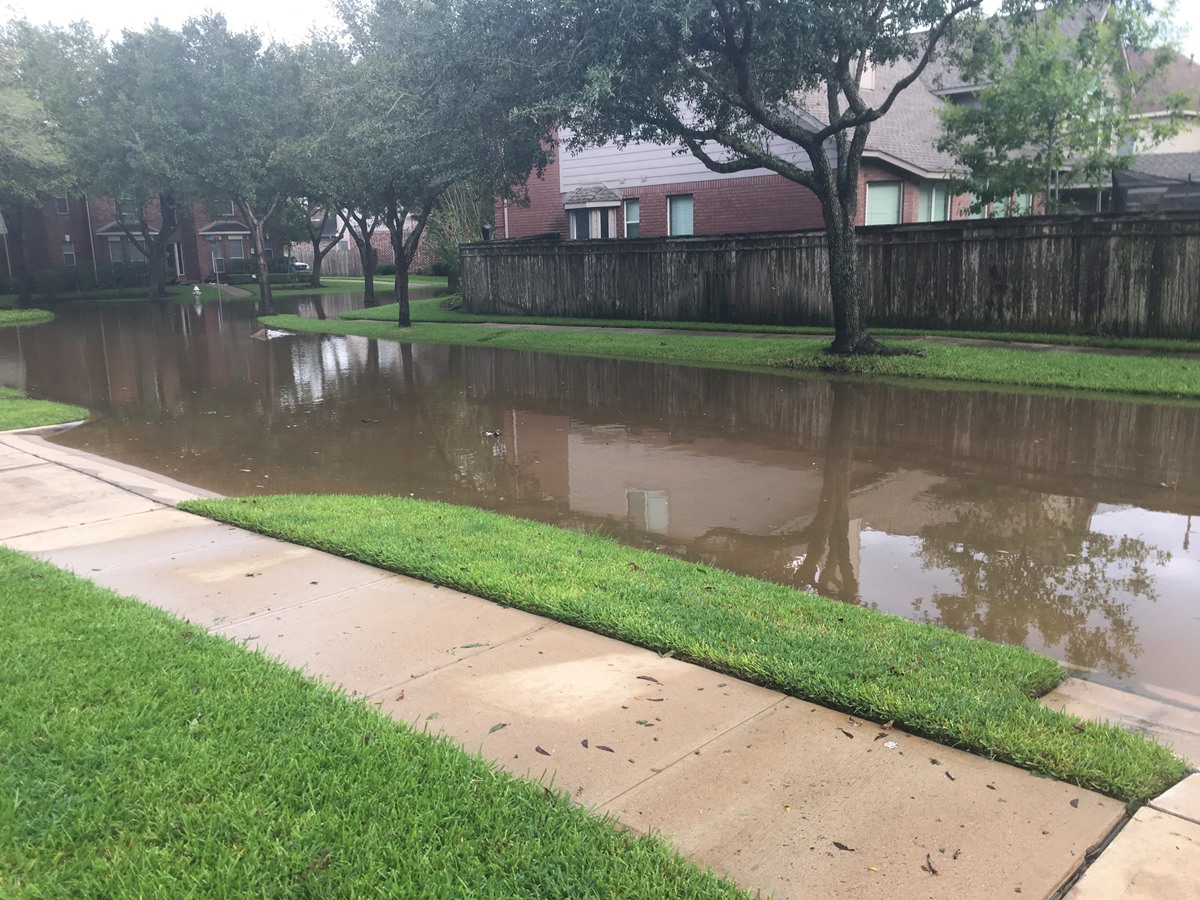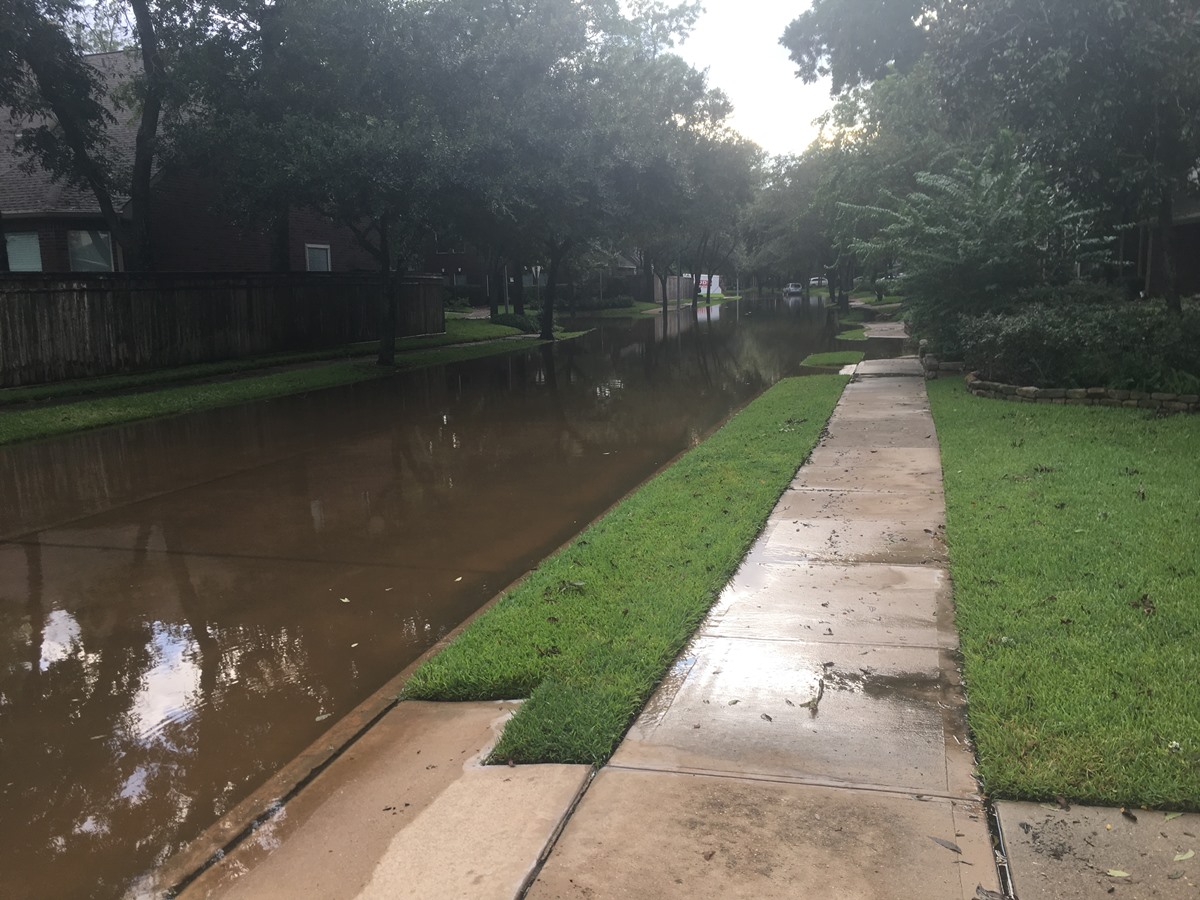 Despite the devastation, we remain HOUSTON STRONG!!
---