A Tour of Bush Intercontinental Airport
A group of co-workers and I recently got to take a behind the scenes tour of Bush Intercontinental Airport (IAH). We started out in the Pilot Training facility where we got to play around in one of the simulators. If you've never seen one - the simulators are amazing! Once inside, you would SWEAR you are piloting a real jet.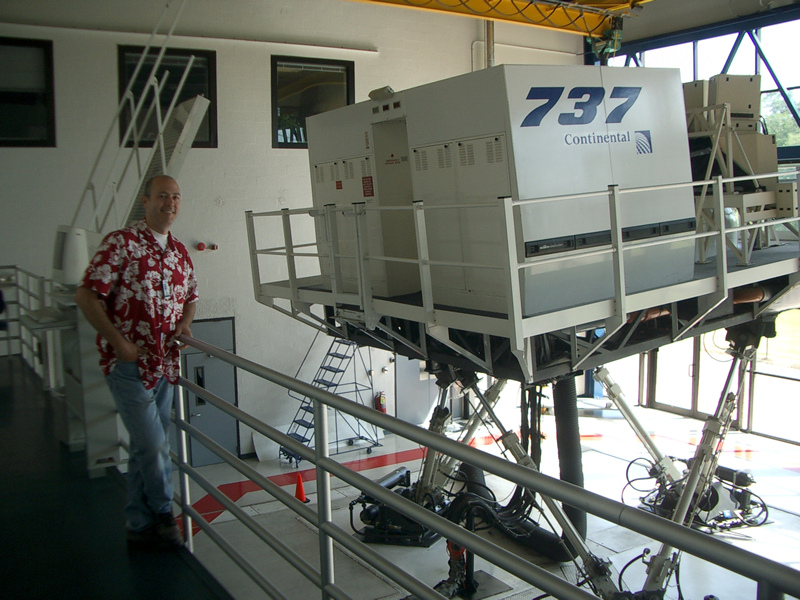 Someone was using the 737 simulator when we took this pic - you could see it moving all around.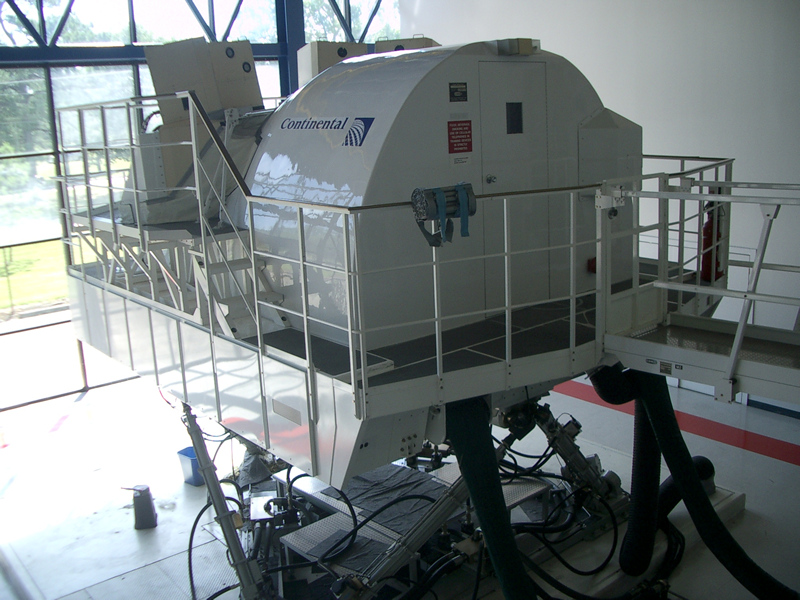 Here is a pic of the 777 simulator that we got to use.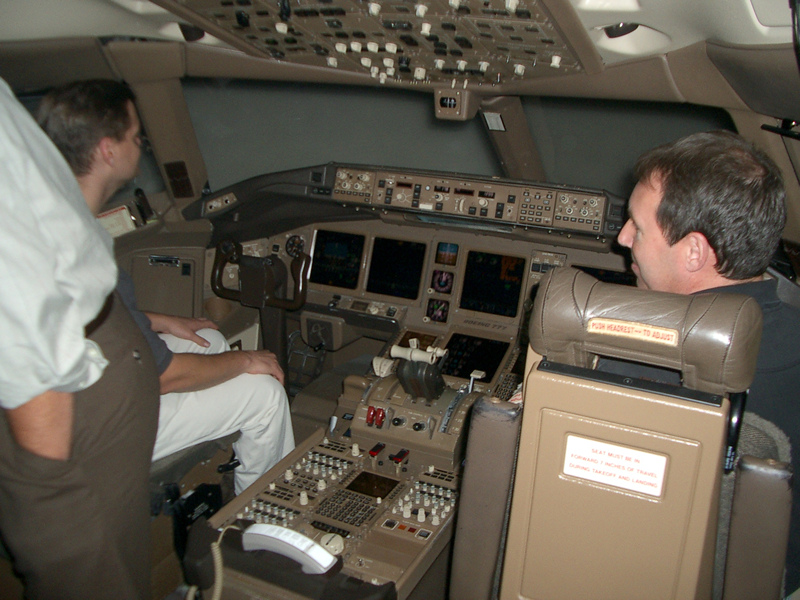 Once inside, it's just like the cabin of a 777 - except you can't see much through those windows.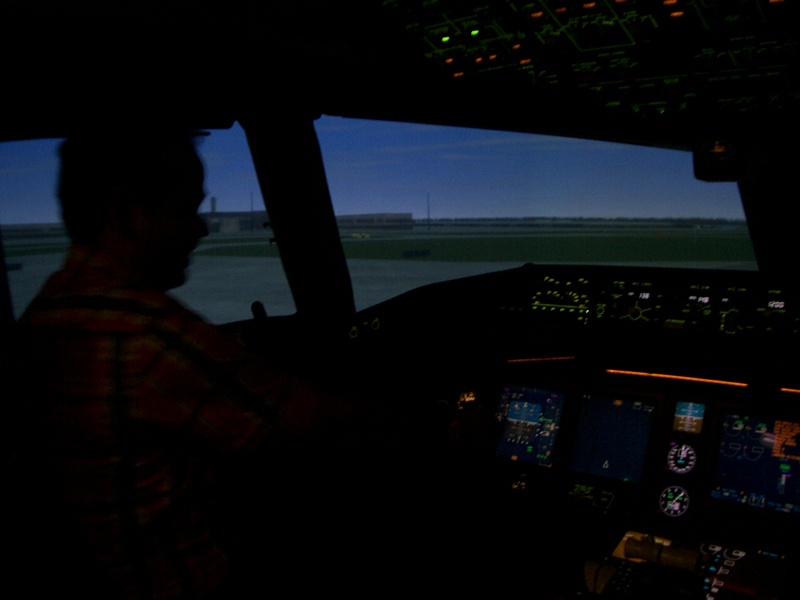 The simulator is fired up - Jerry sits in the captain seat, and takes the plane around the virtual IAH.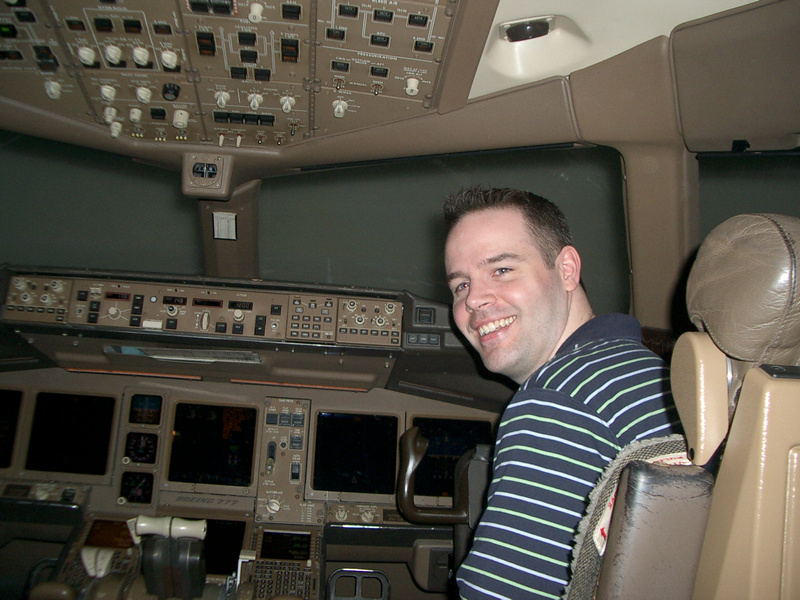 Steven gets his turn at the wheel ...er...yoke.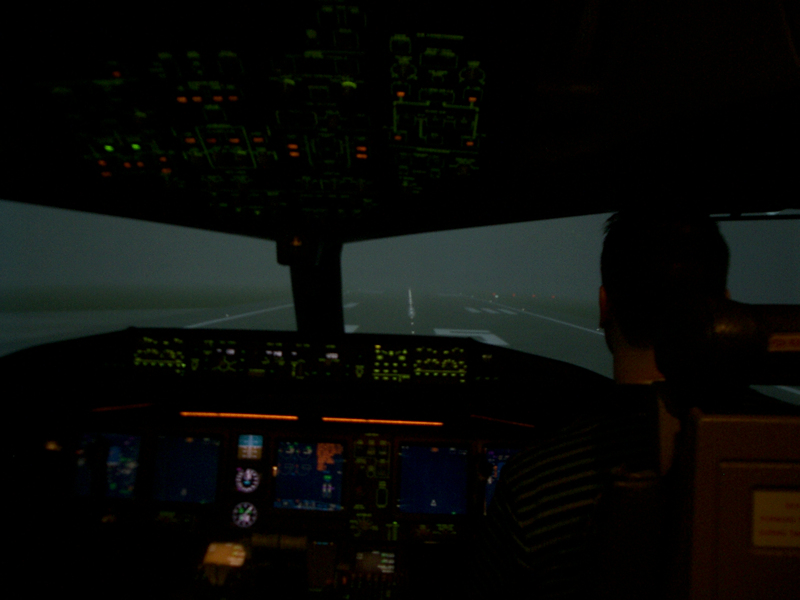 Look at all that fog - I hope Steven knows what he's doing!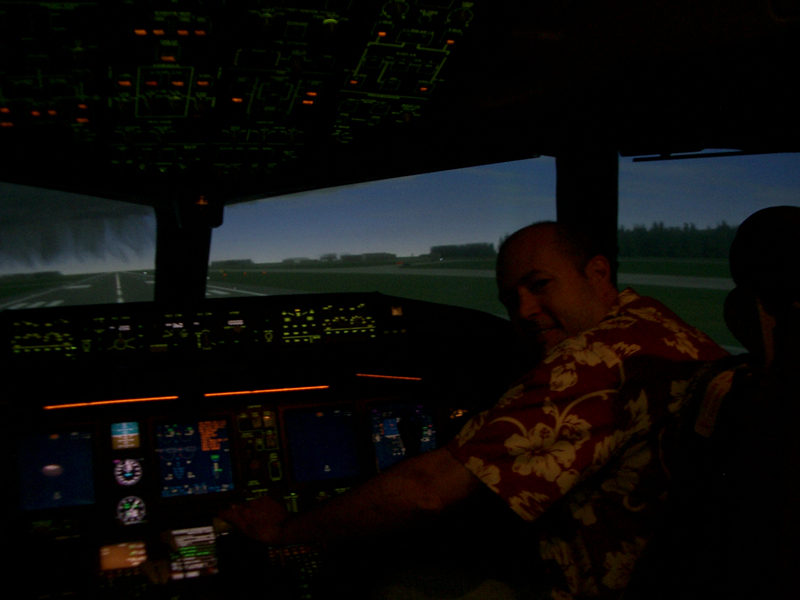 Oh sure, it would have to rain during my turn.

Pretty cool, eh?
OK, I must confess. If you read the above you may get the impression that we actually flew the simulator. We didn't. What we did was sit at the controls while someone else changed the display. We were still 'tethered' (fixed to the ground) so we didn't get the full effect of moving all around, but just changing the display was really impressive. Anyway, after they kicked us off the simulator, we went over to Hanger 'E' - one of the large maintenance hangers. They were working on a 767 that was scheduled to depart for Amsterdam later that day. We got to play around the plane while they worked.... and more than one guy looked at us like 'what the hell are y'all doing here'?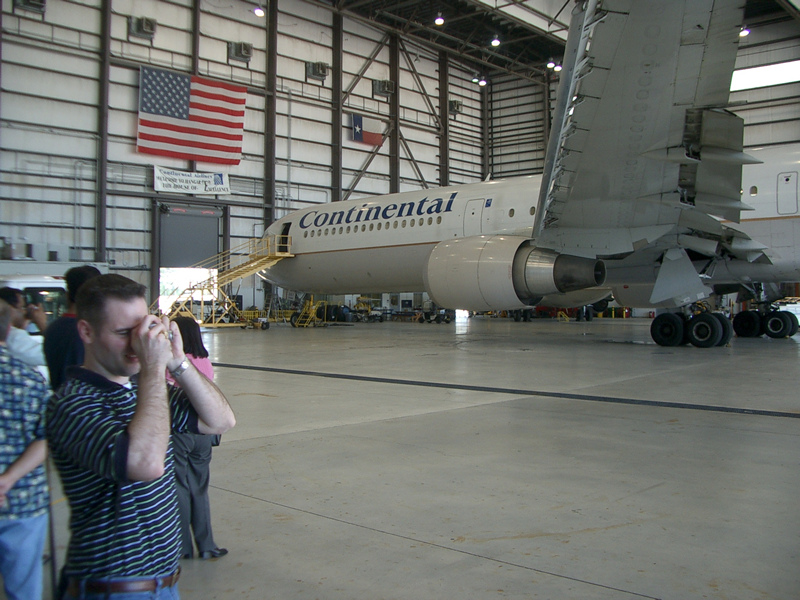 Wow - that is a BIG plane!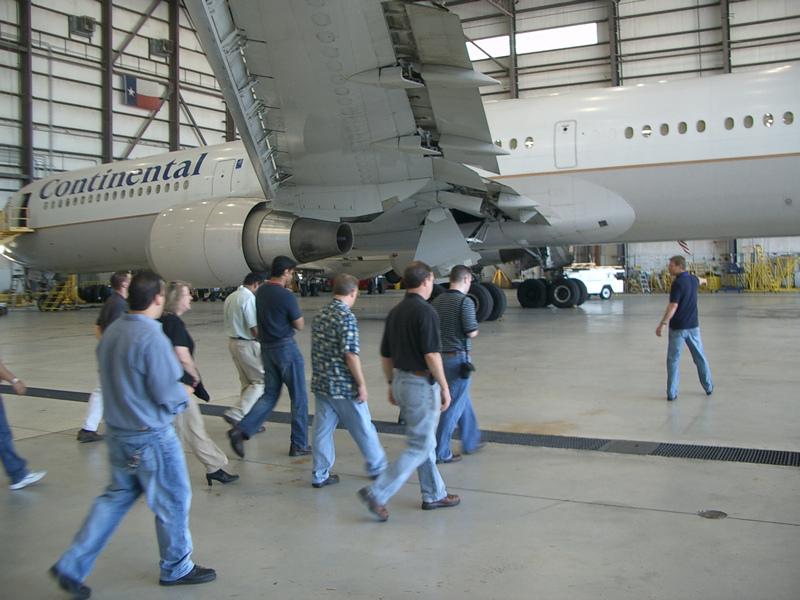 Everyone walk over here - let's get a group pic.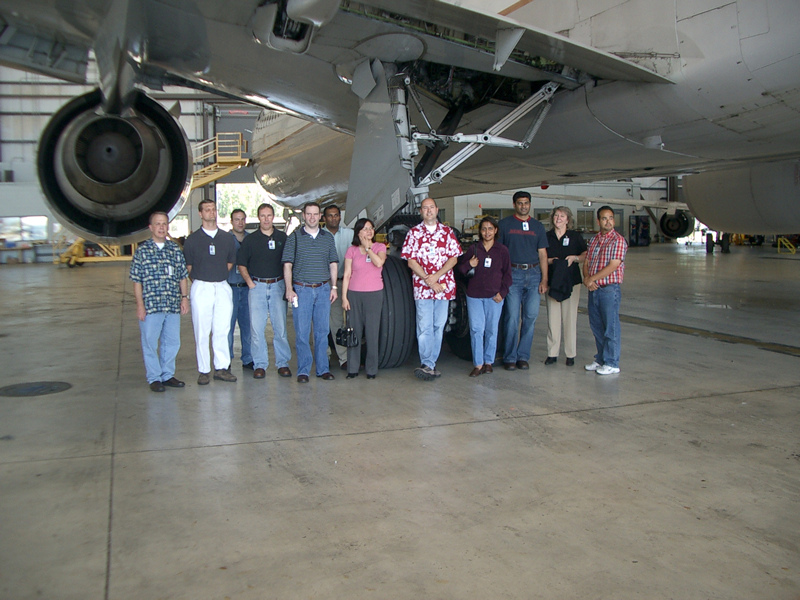 Everyone SMILE!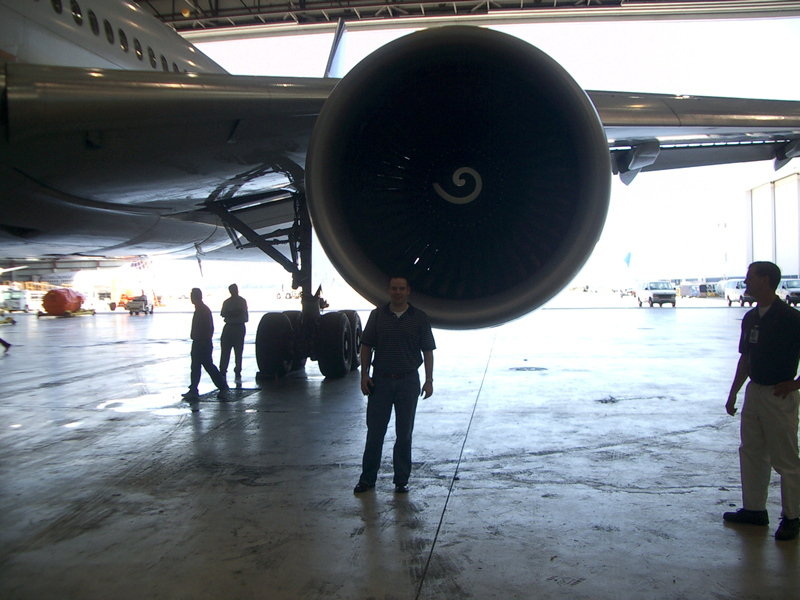 Let's just say it's a good thing that engine is not running.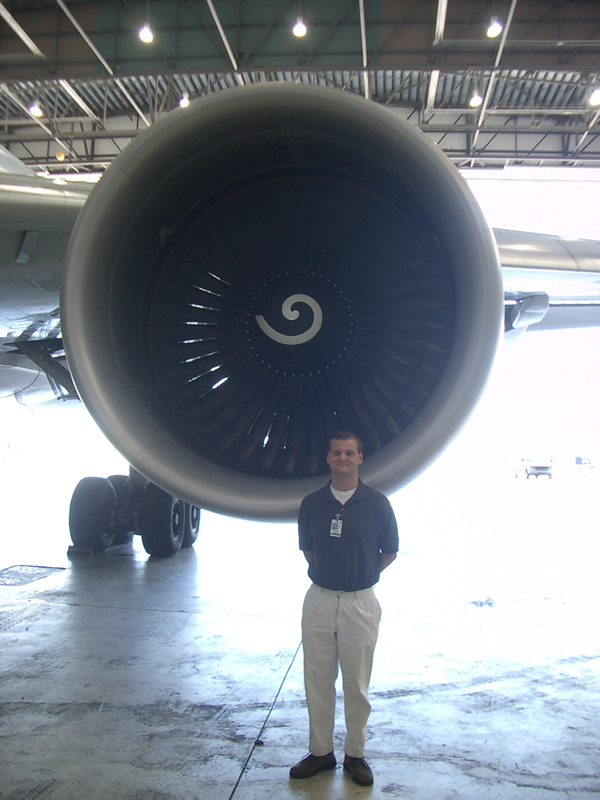 Doug is also impressed with the size of that engine.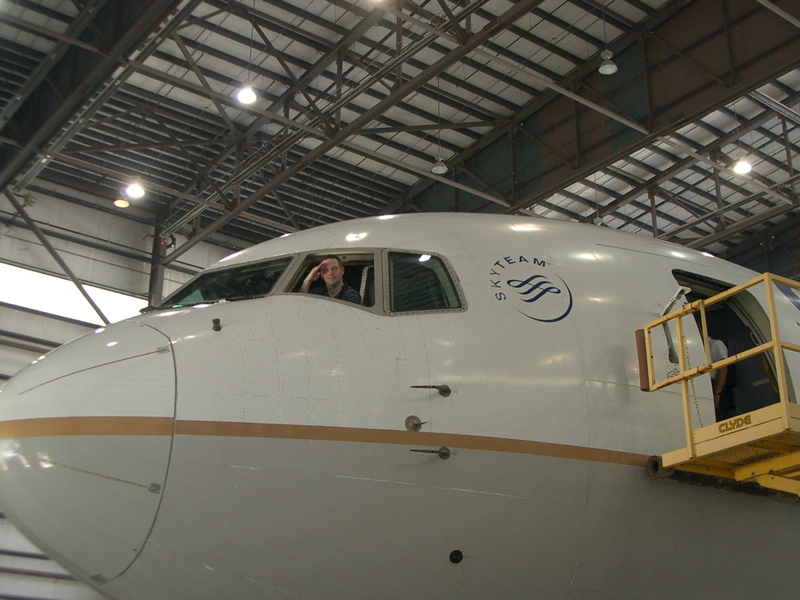 Aye Aye Sir!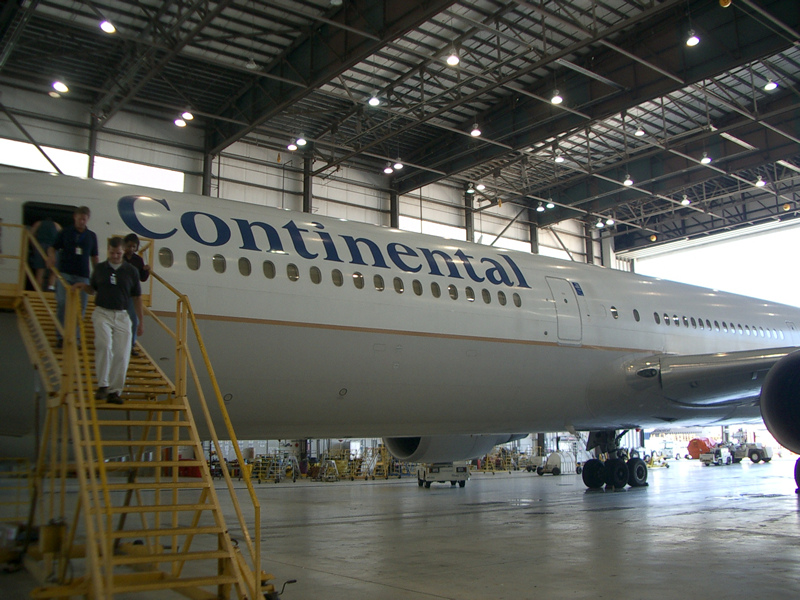 It was dark and hot inside the plane - but we wanted to check it out anyway.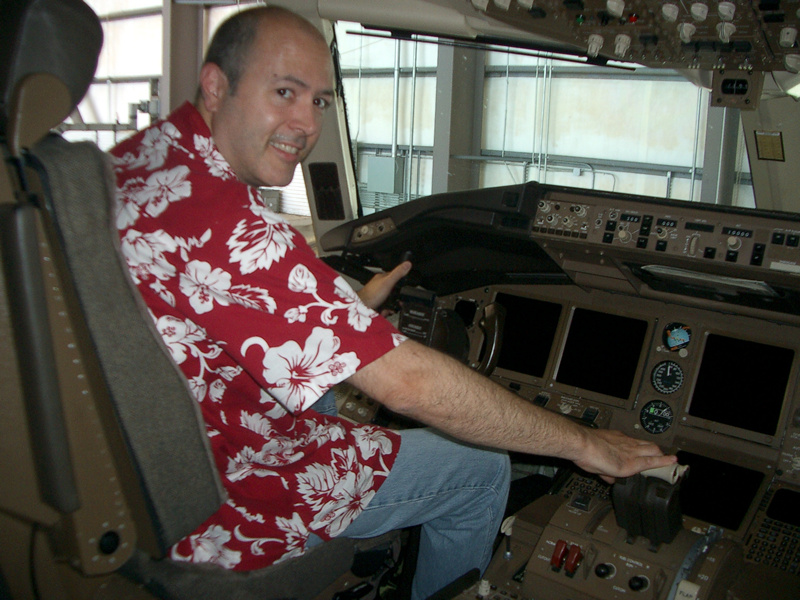 LOOK - I'm at the controls! WooHoo - fasten your seatbelts!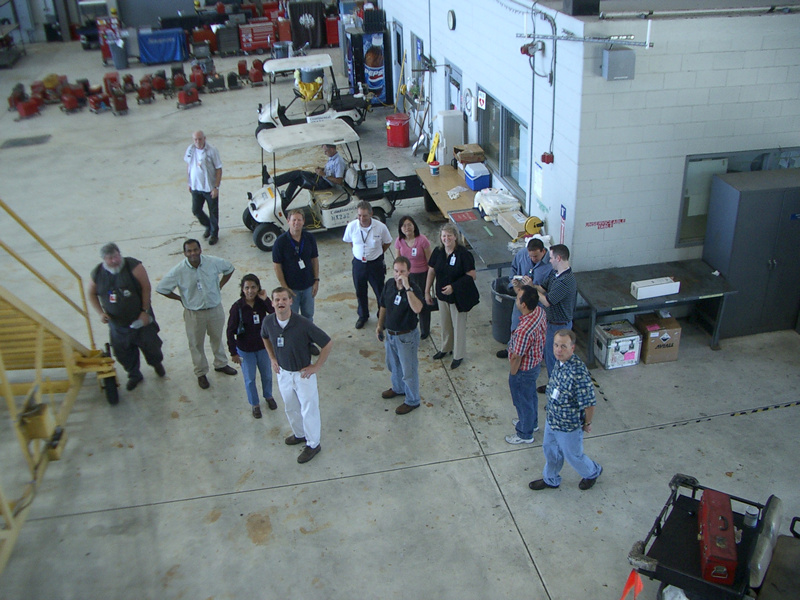 Meanwhile, everyone else is on the ground ready to go.... C'mon Brad!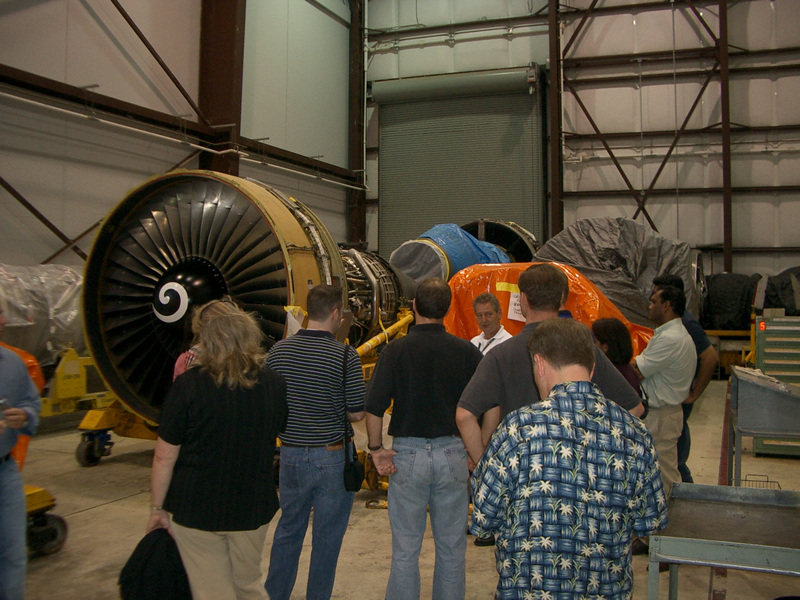 We also got to tour the engine maintenance facility.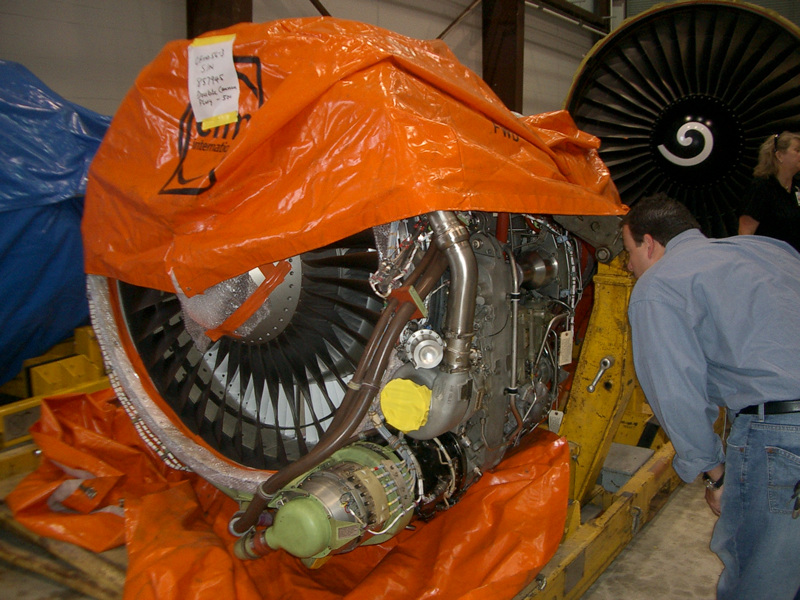 You really do need to know what you're doing before working on one of these.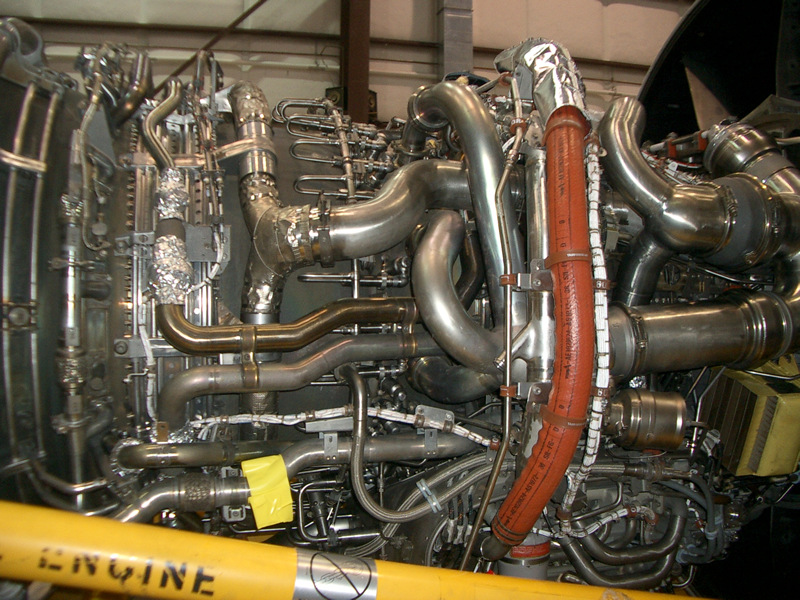 Look at that plumbing.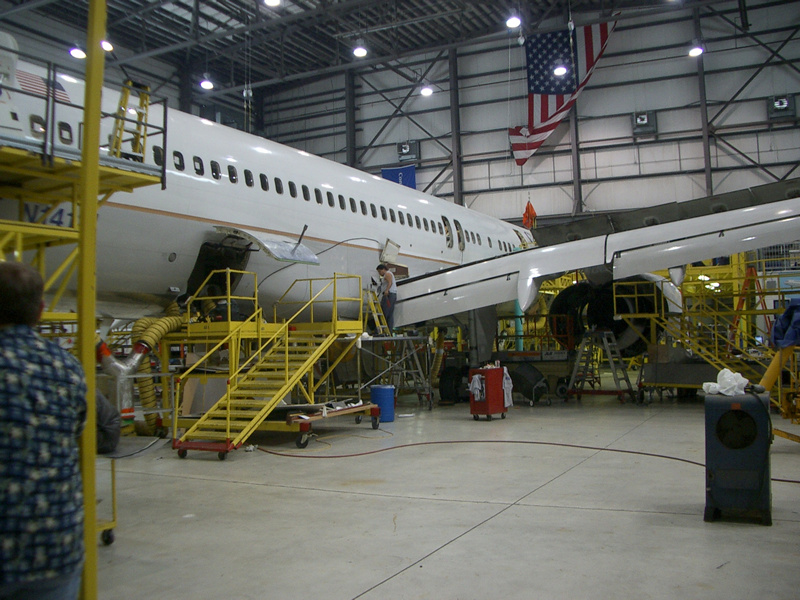 This plane was in a smaller hanger - being completely gutted.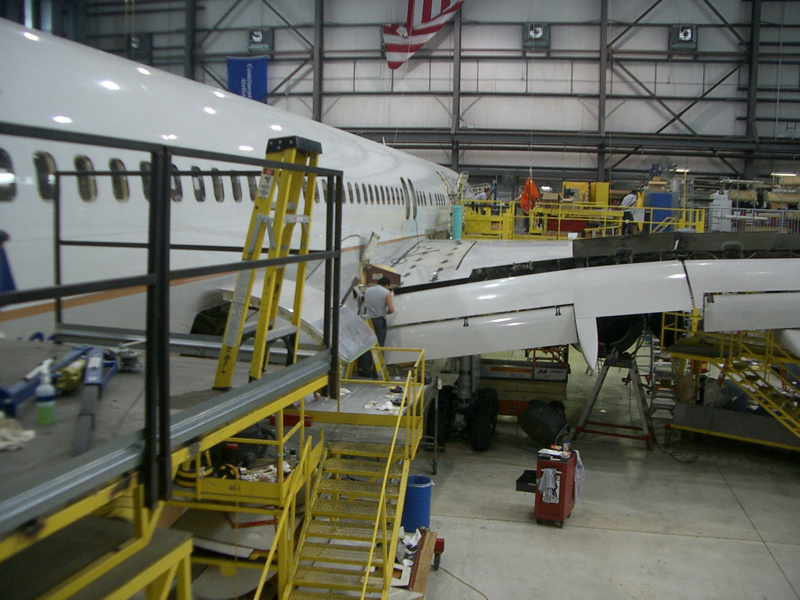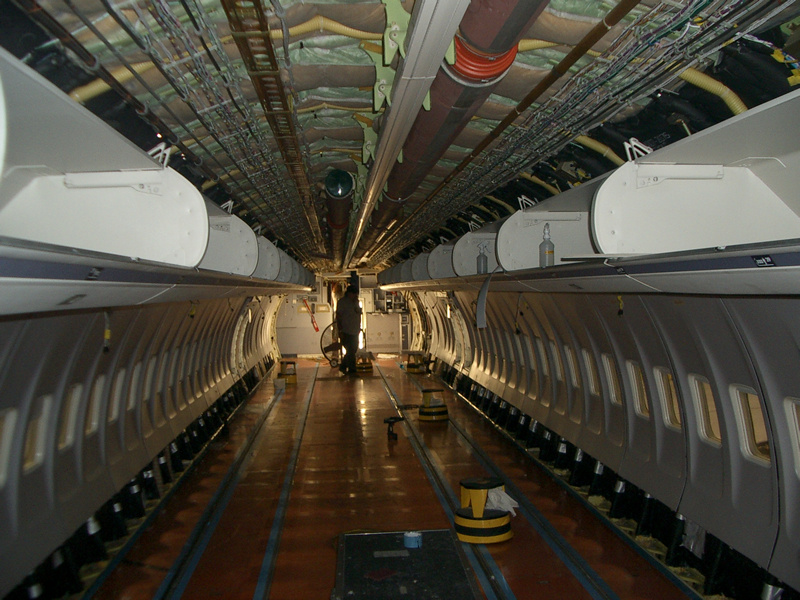 Still plenty of leg-room in here!
After touring the maintenance facilities, we went to the 'war room'. This is where the Airport Operations people work together with Maintenance, Security, and other people who have a hand in keeping things running smoothly. The guy you see below is the lead Operations person.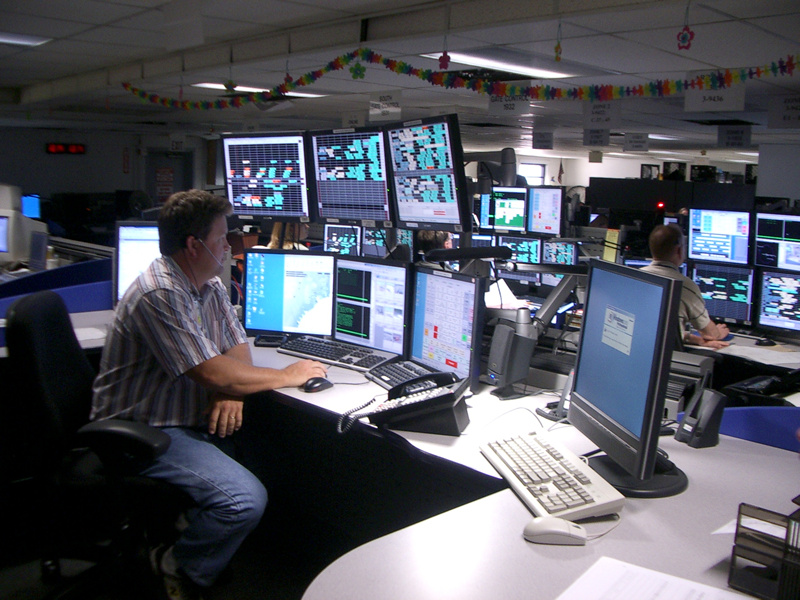 Yep, it would be a great setup for gaming too!!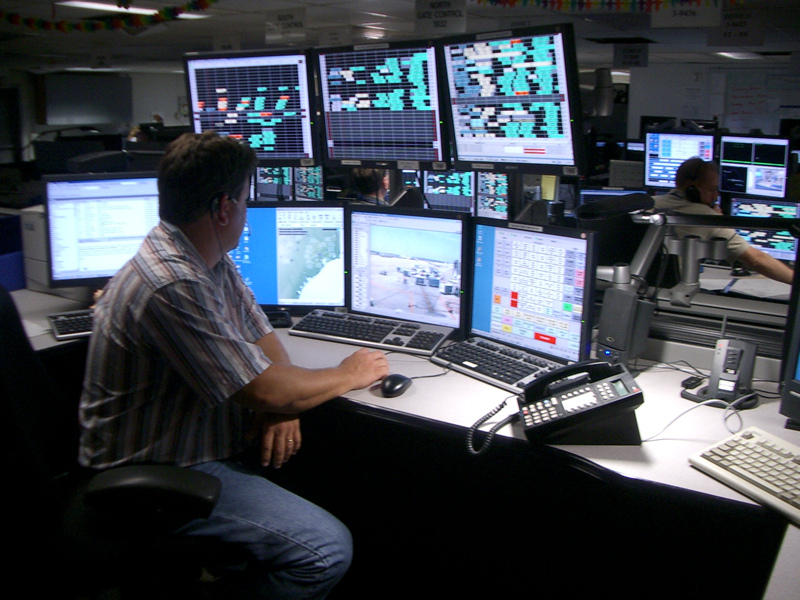 This guy has access to EVERYTHING! He showed us how he can access all the air traffic information, the weather, and just about any security camera in IAH. If you look at his bottom middle screen you can see one of the boarding gates where a cargo cart collided with a catering truck. He said it was OK to show us that incident because 'nobody got hurt'.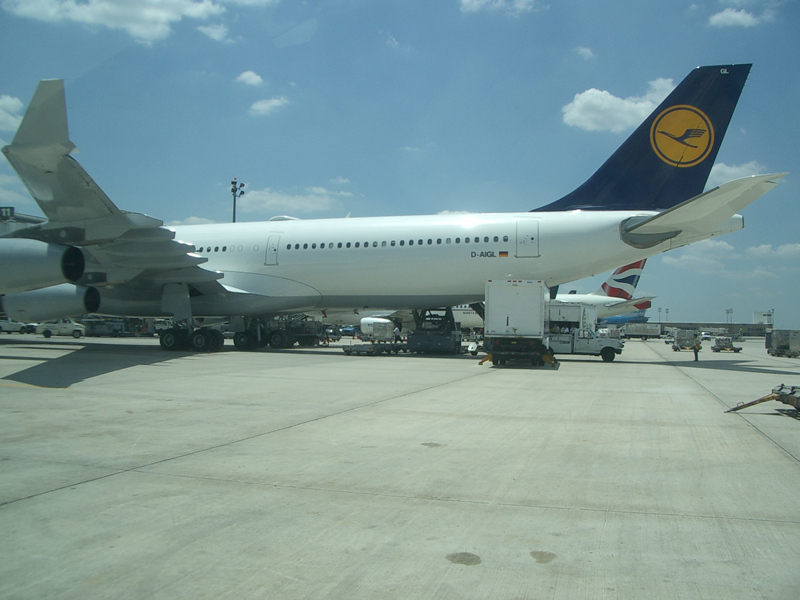 ...and finally, we just drove around the airport for a while looking at all the big planes. What a great day!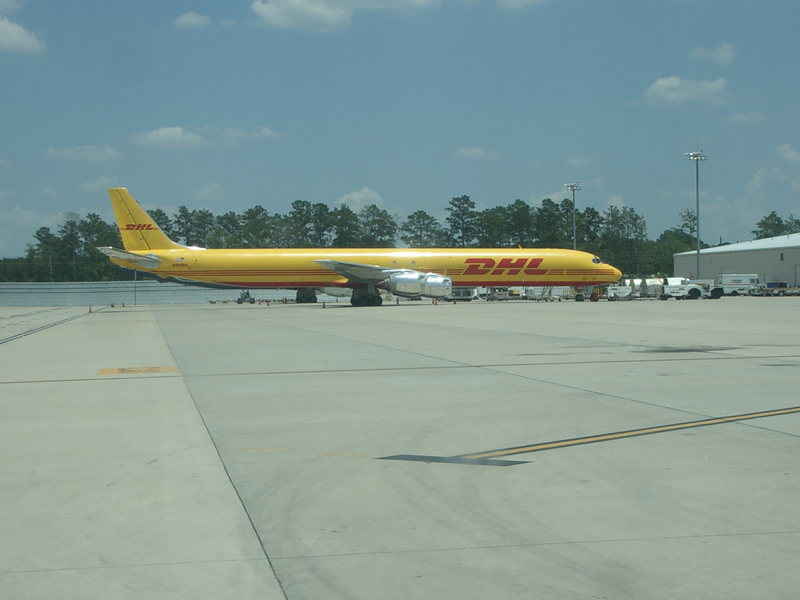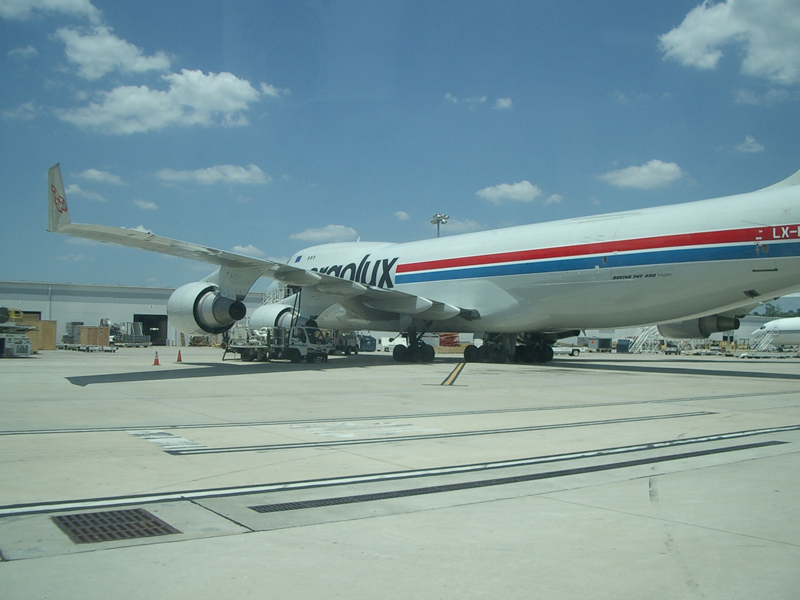 ---