When I was a teenager in the late 70's and early 80's, game arcades were everywhere. There were two smaller one's within bike riding distance, and we had a 'Games People Play' further down the highway. I was a pinball junkie back then, and really hated that video games eventually pushed out pinball from the arcades. Of course, it wasn't long before home gaming systems made it impossible for most of the arcades to survive. Now, it's hard to find a decent arcade. I had to laugh the last time I was in the Galleria, and stopped in the 'Tilt' arcade. Get this - it's named 'tilt' - yet there was not ONE pinball machine in there.
A few years back I started to get interested in Pinball again. When I found the Internet Pinball Database, I was able to see pictures of all the old machines I played. When I finally made the decision to buy one, I did some research, and stumbled across Joystix. To make a long story short, I ended up buying one of the machines from my youth - Flash. Since then I've bought (and sold) a few more - some off Craig's list/eBay, and another (High Speed) from Joystix. I can't say enough good things about this place. The owner, Charles, is very friendly and is always available to answer questions. Every time I stop by he always says "make yourself at home" - and I usually spend an hour or so trying out all the new games. How awesome is that?
Anyway, every first and last Friday of the month, Joystix hosts 'Pac Man Fever'. It's a PARTY - the music is blasting, and you can get drinks at the bar and bring 'em into the arcade - where every game is set to free play. I've wanted to go for a while, and last night I finally had the opportunity. OMG - it was a BLAST! I was really surprised by the crowds. I also expected it to be all 'geeky pinheads' like myself, but there were almost as many girls as boys, and most were dressed up for a night out on the town.
I didn't bring my camera, but snapped a few pics with my iPhone - here ya go!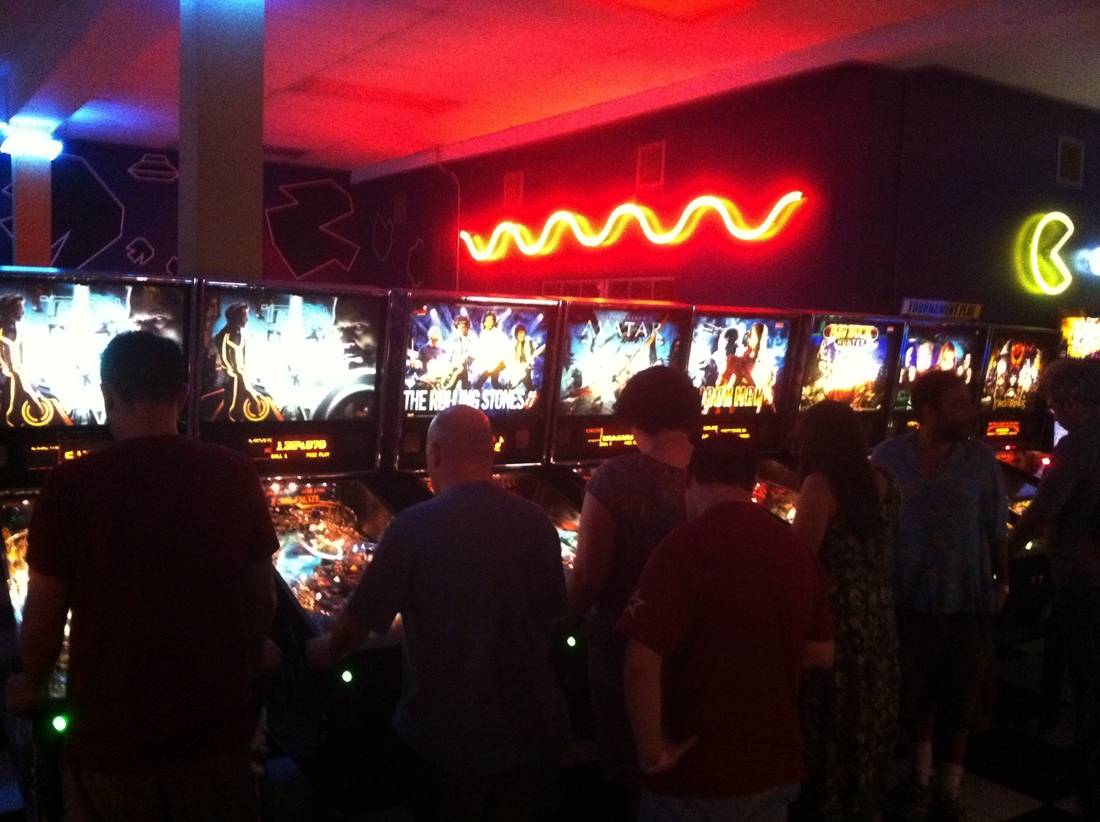 Here are all the new Sterns - they had two Tron machines (one was a limited edition).
You can also see the new Rolling Stones, Avatar, Iron Man and Big Buck Hunter, CSI and a limited edition Lord of the Rings.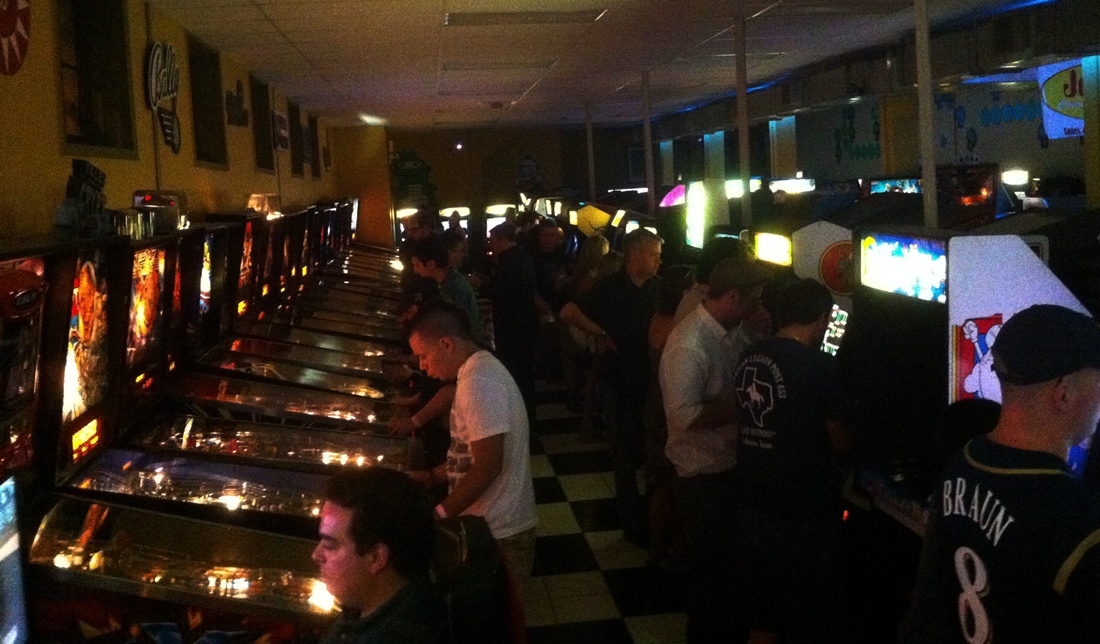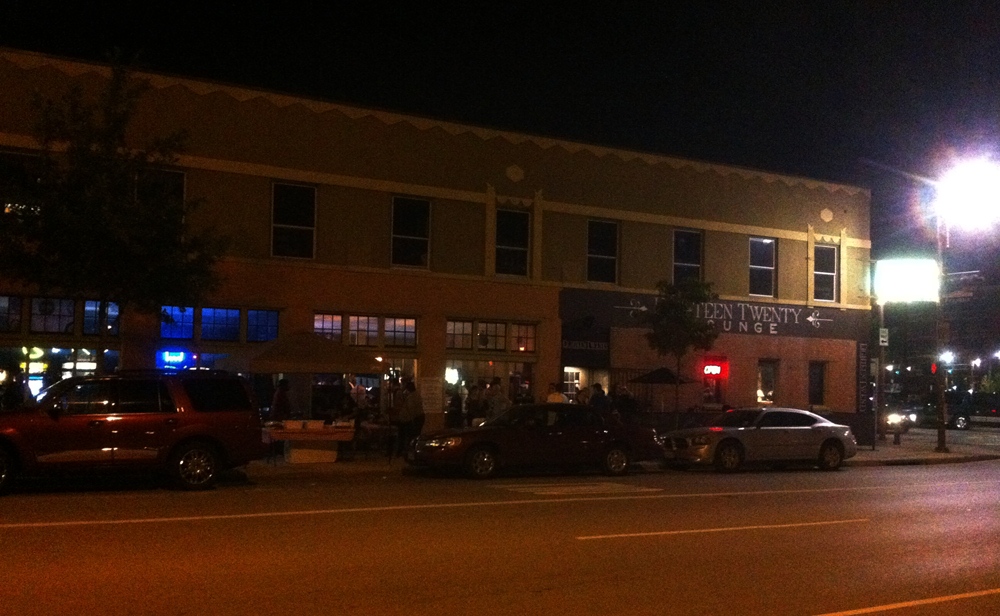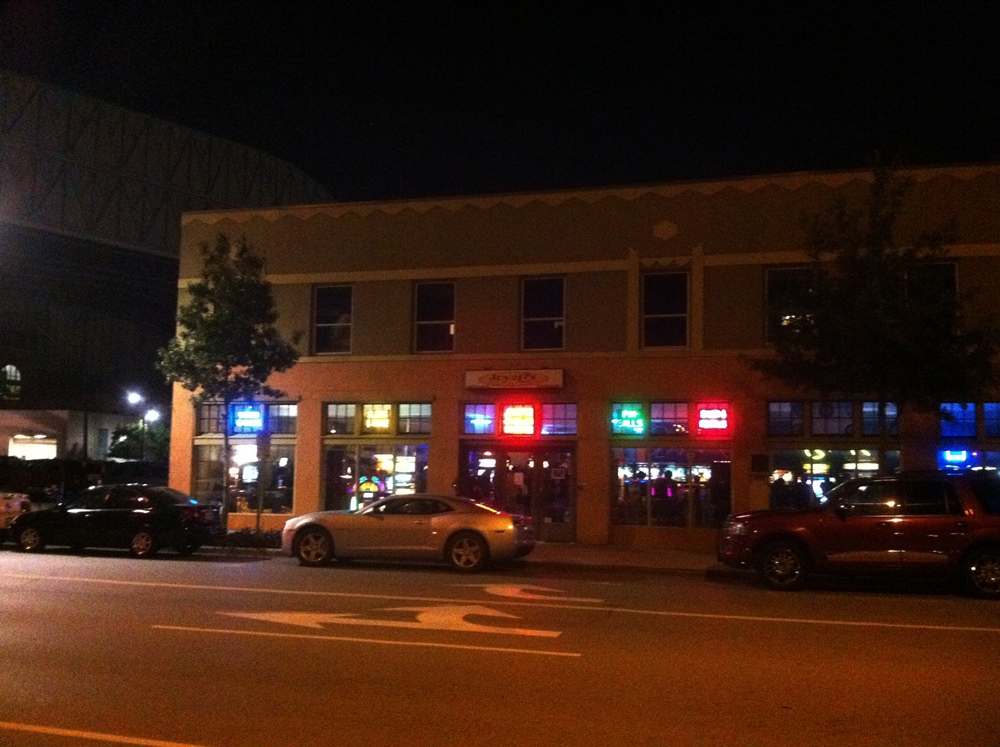 Notice how close it is to Minute Made Park (home of the Houston Astros).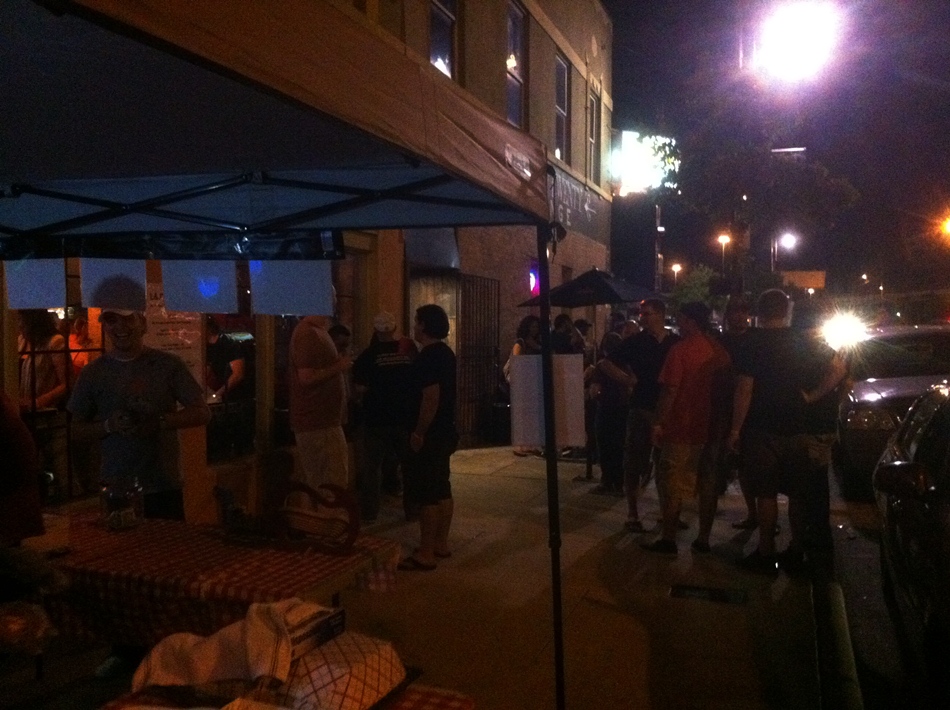 They had a fajita vendor and BBQ grill set up out front.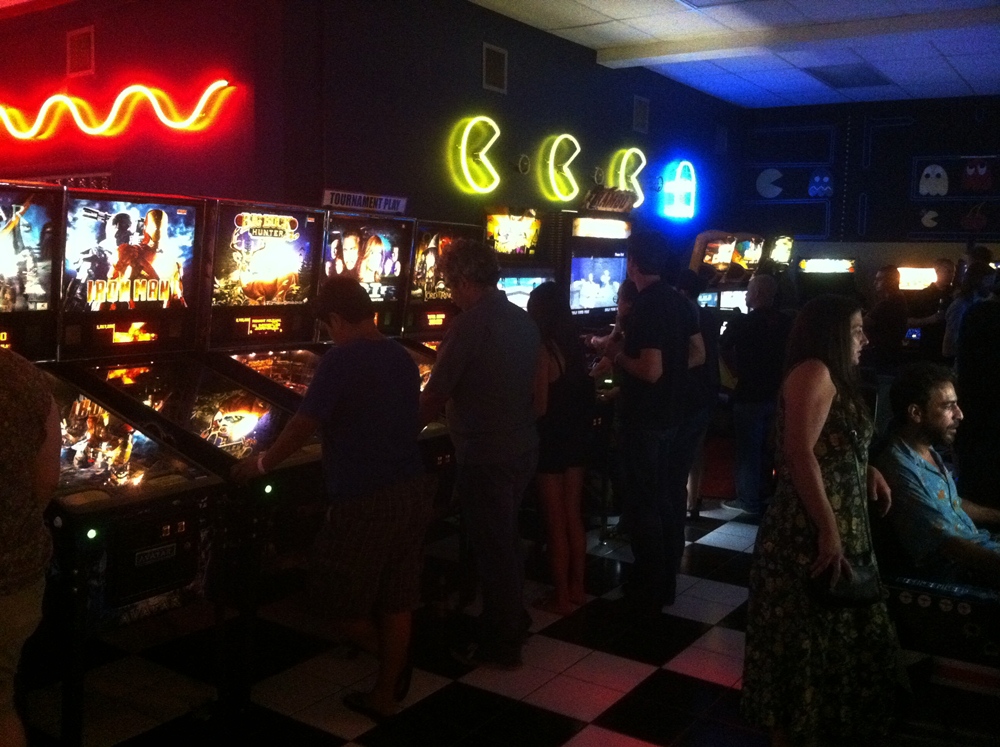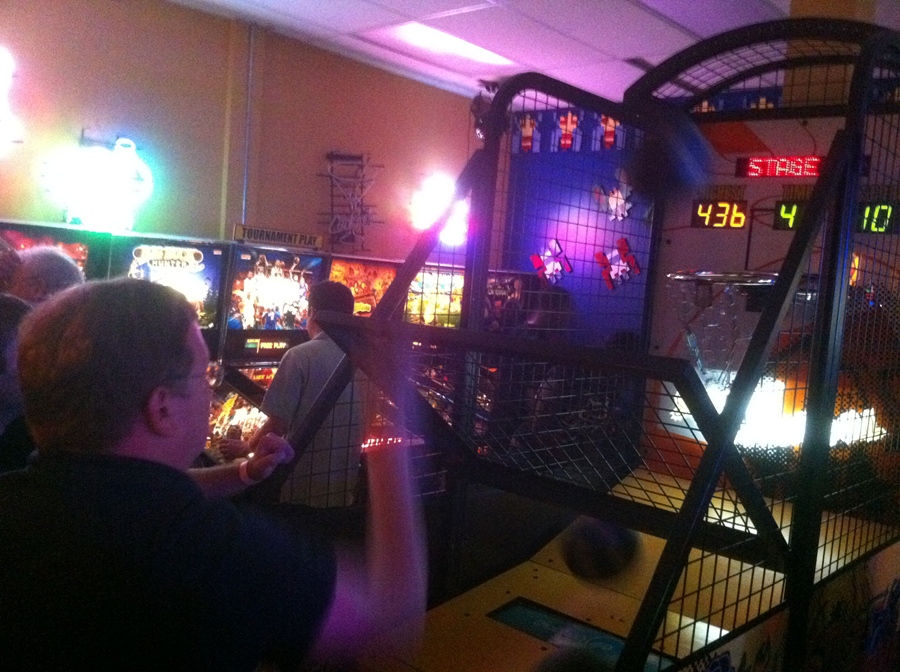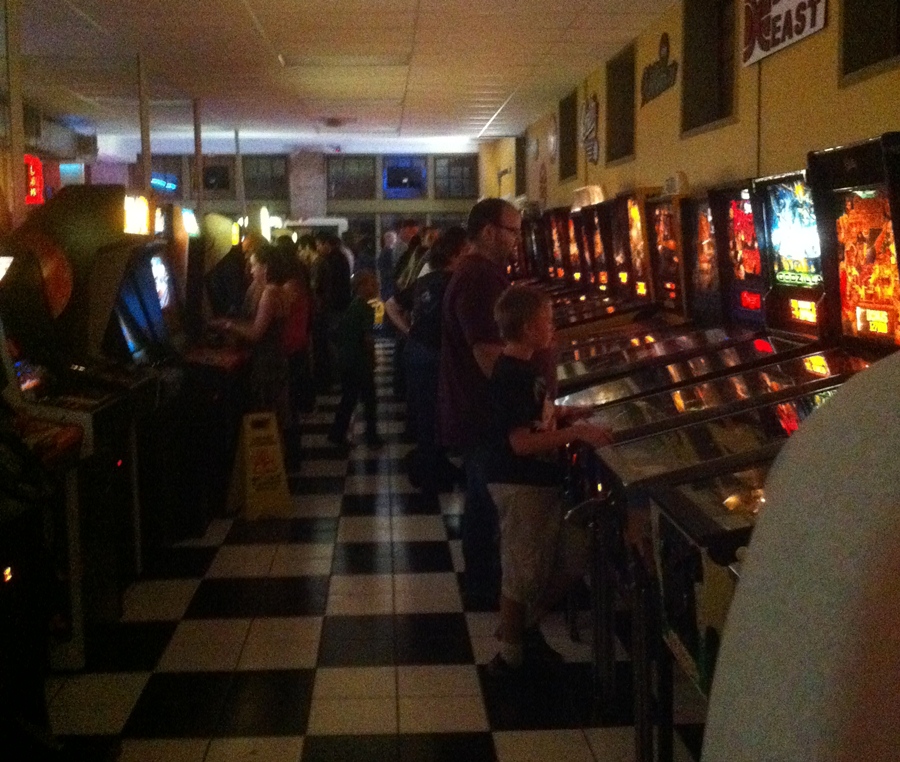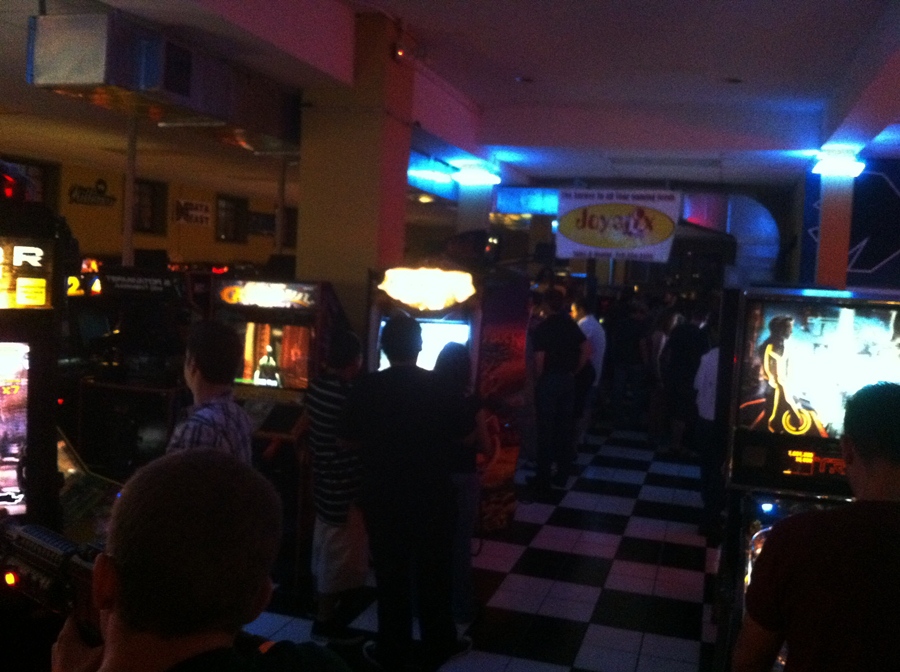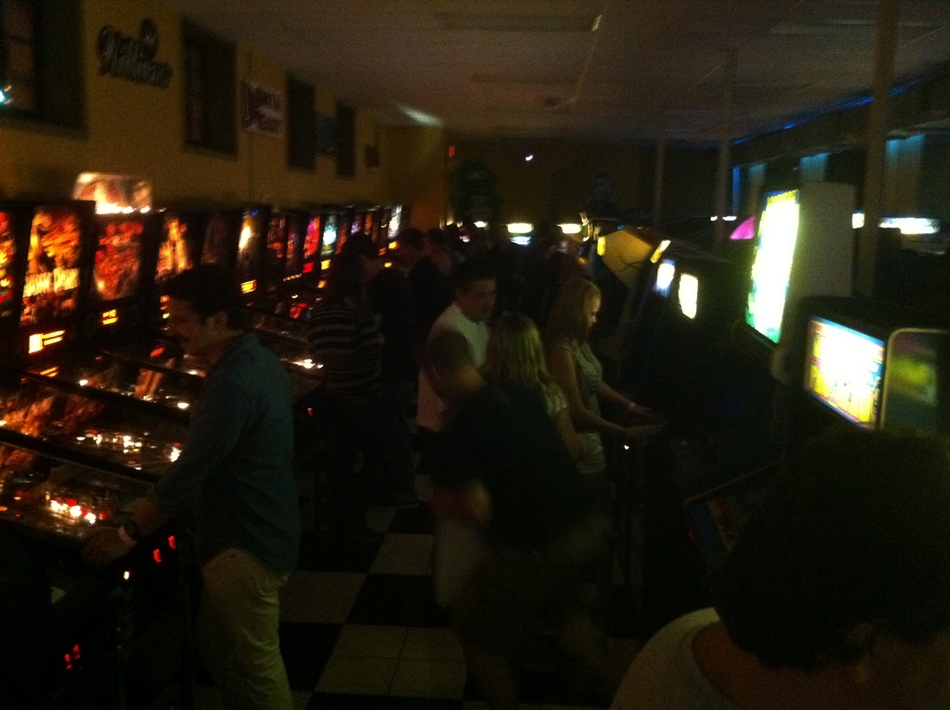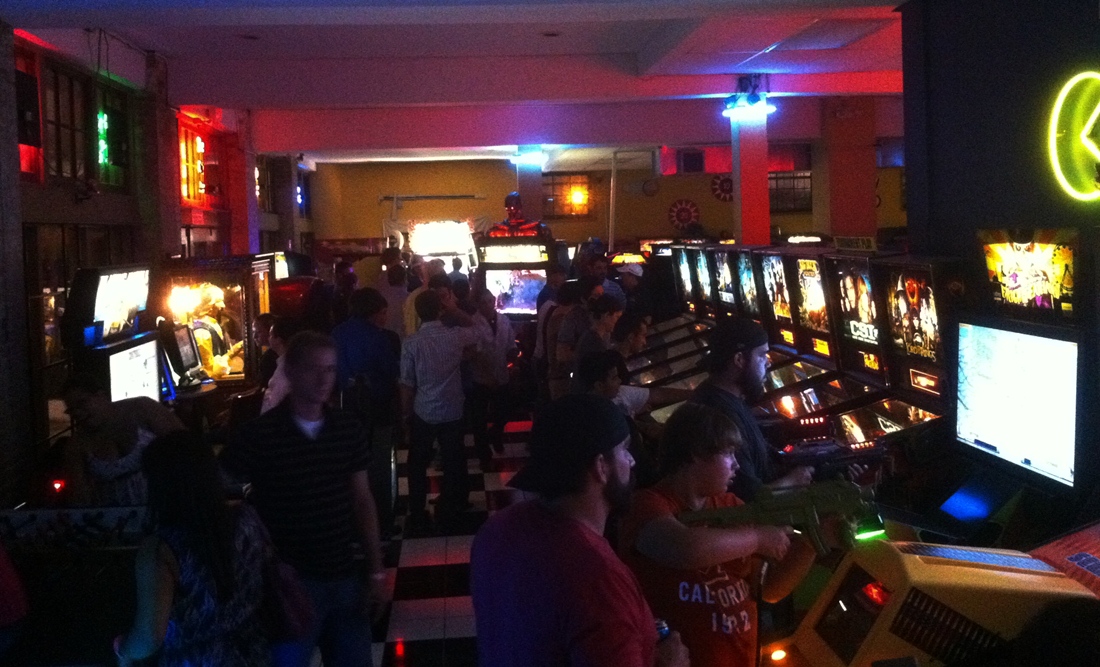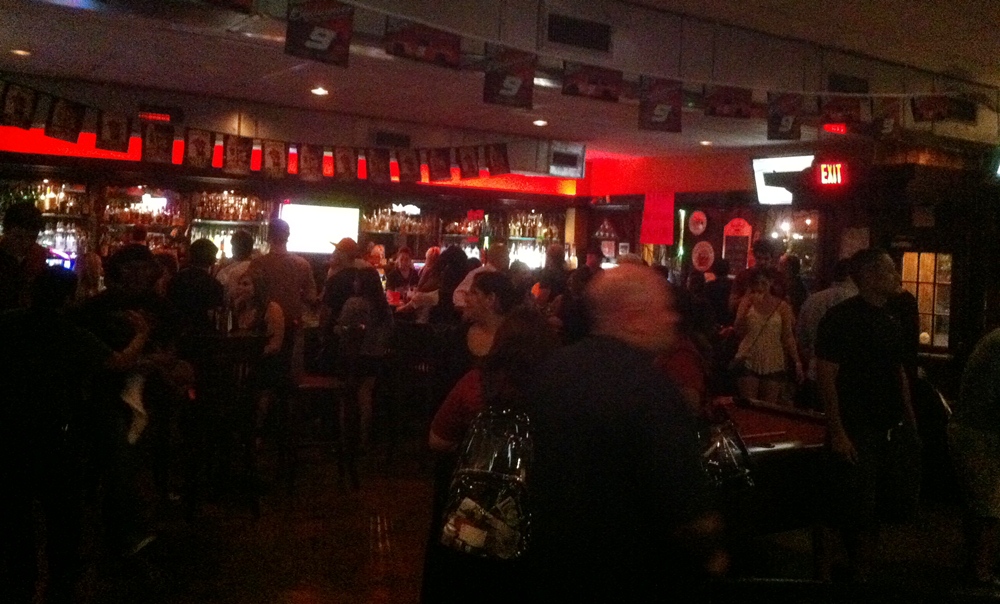 Here's a shot of the Eighteen Twenty Lounge, which takes up a corner of the Joystix building.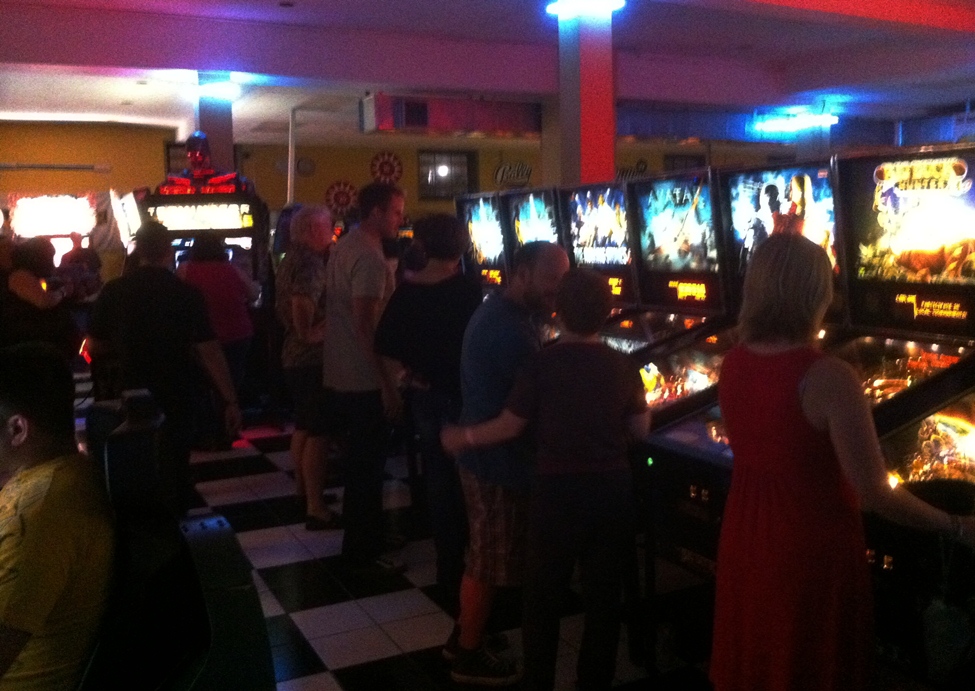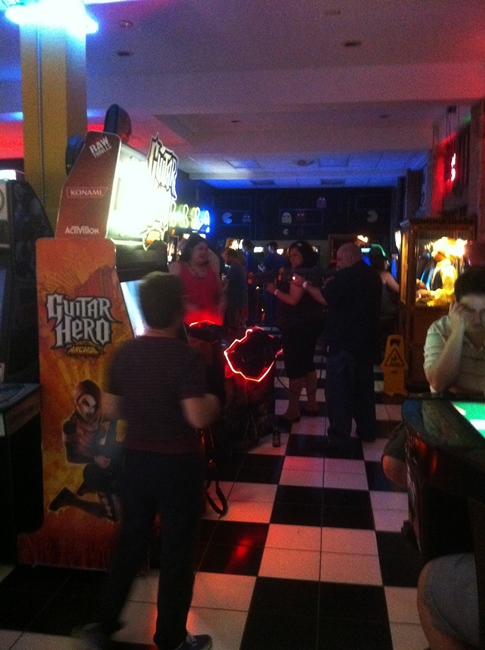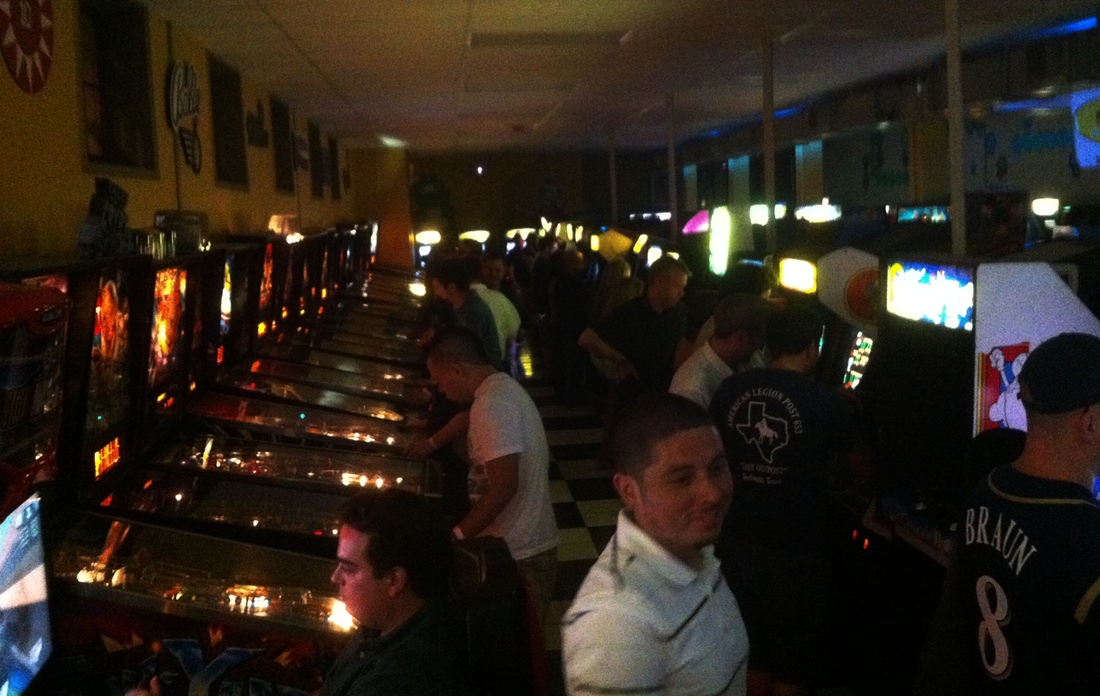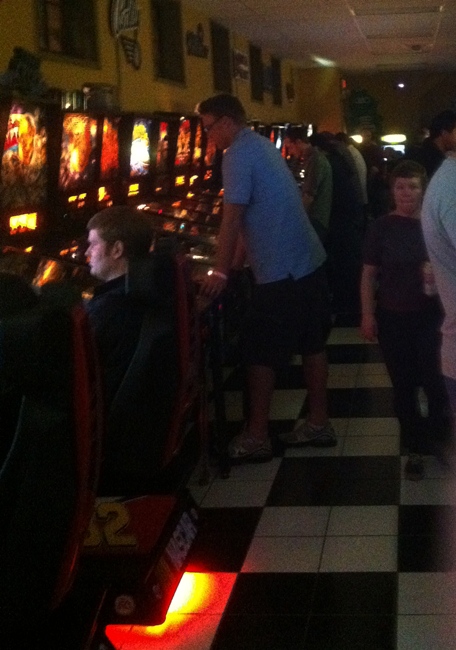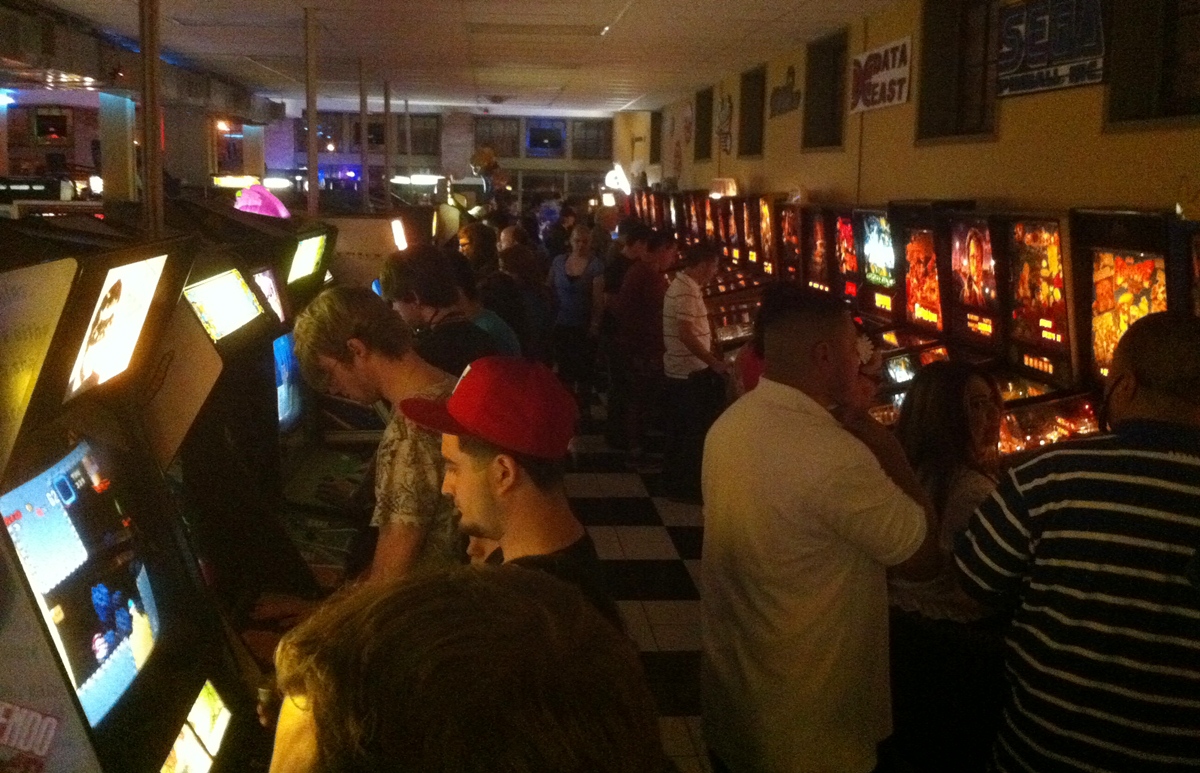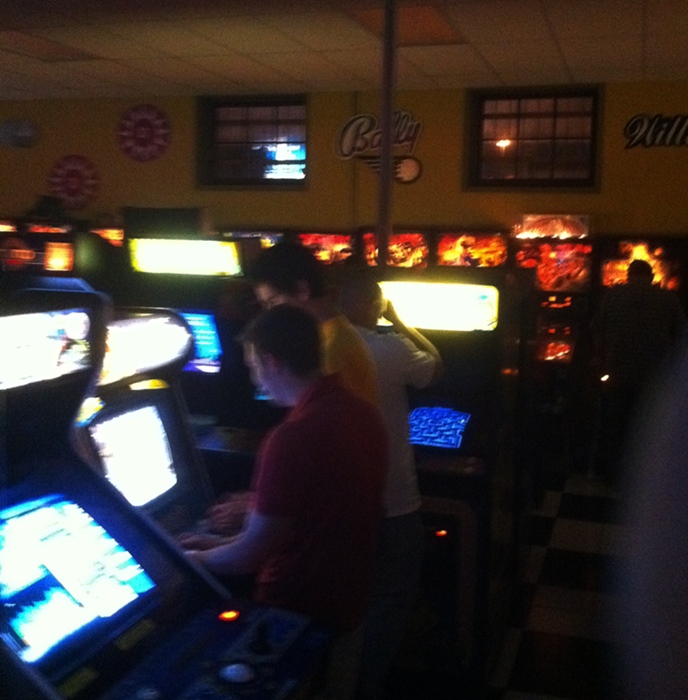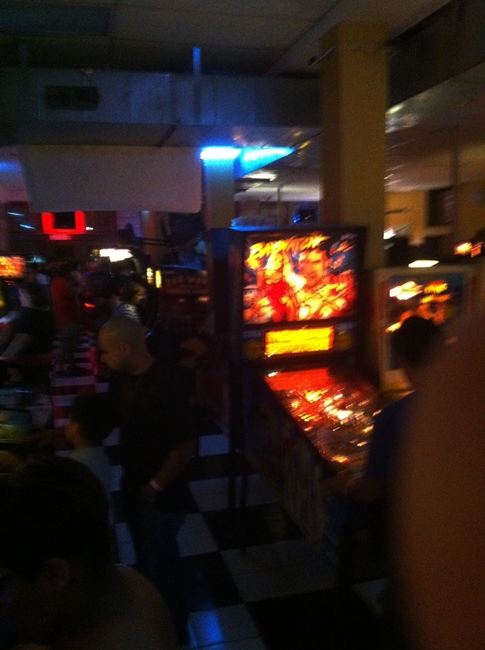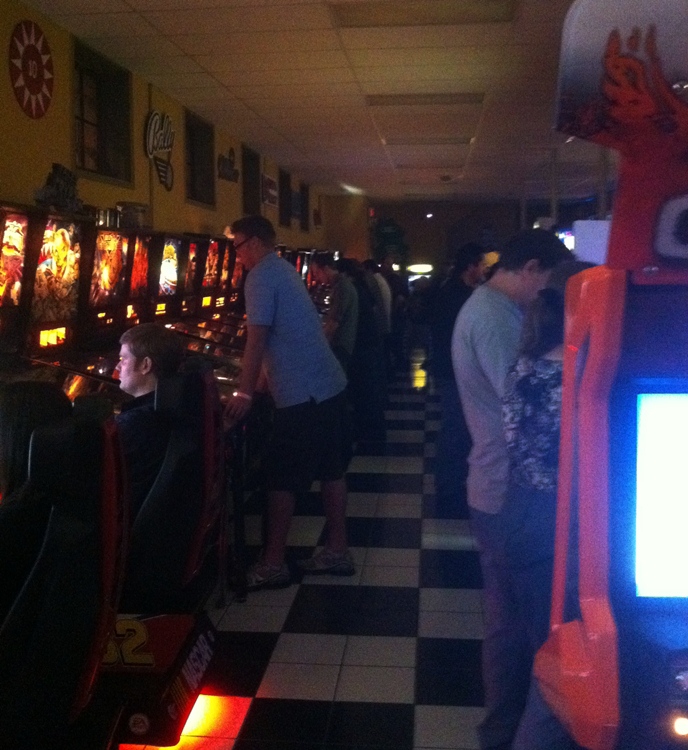 If you're ever in the Houston area - I highly recommend you check out Joystix (and no, I don't work there).
---