New Braunfels, TX 2007

What better way to enjoy a weekend then to relax by the river? ...how 'bout float down the river? ...with cold beer? In New Braunfels, it's alllll good!! It was the usual Crew...BigT - SluttyB - Me...Wives, Girlfriends and boyfriends...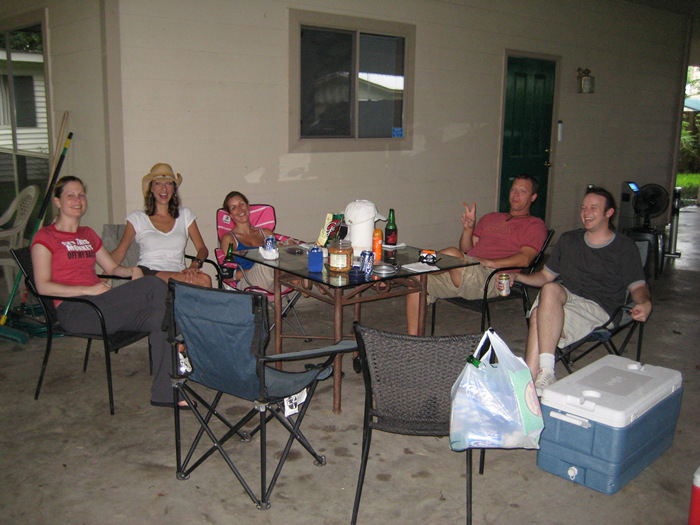 It was raining a bit when we arrived Thursday - so we just unpacked the important things, and started the party.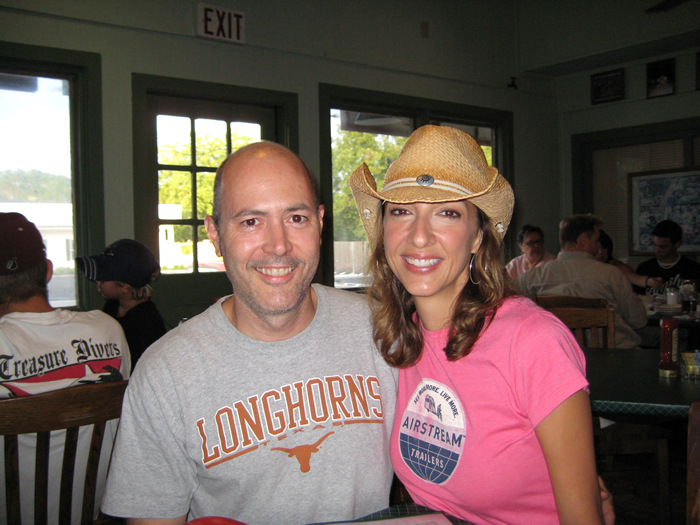 Eventually...we went out to eat...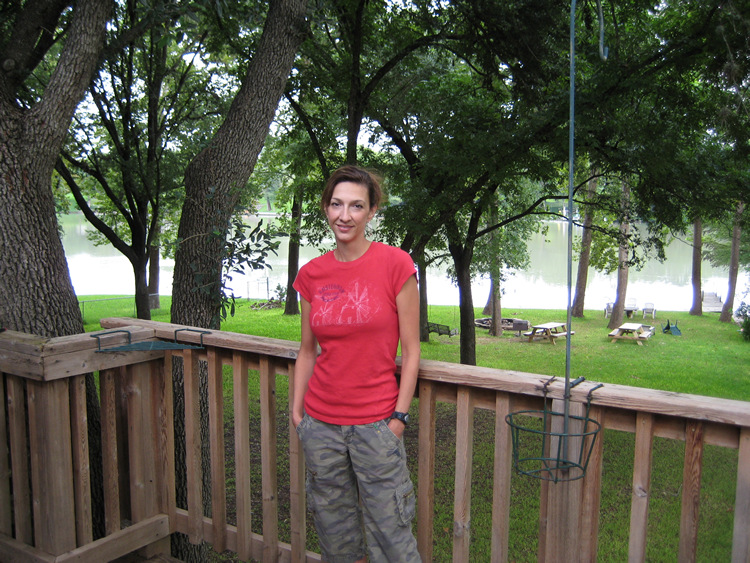 We greet the next morning from the deck. Ahhhhh.....

Ya know, this really is one hellova deck....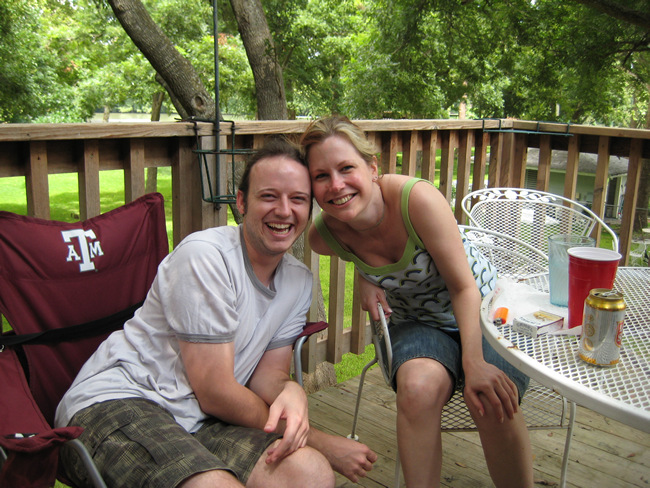 ...Aaron and Amy seem to be enjoying the deck...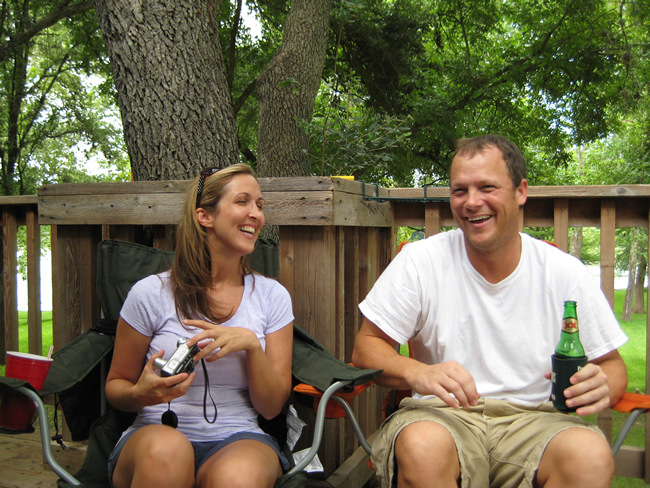 ...yep, Regina and Tony are looking happy...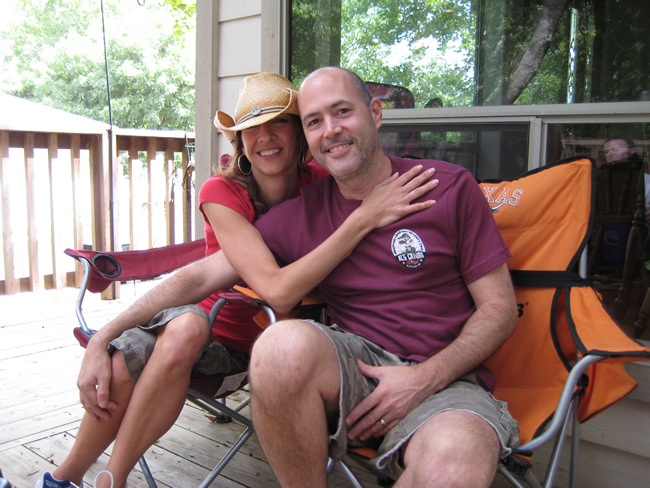 I'm feeling pretty lazy at this moment...maybe we should just hang here for....today.

Well, since we aren't going anywhere....
Oh yes - of course I joined in too.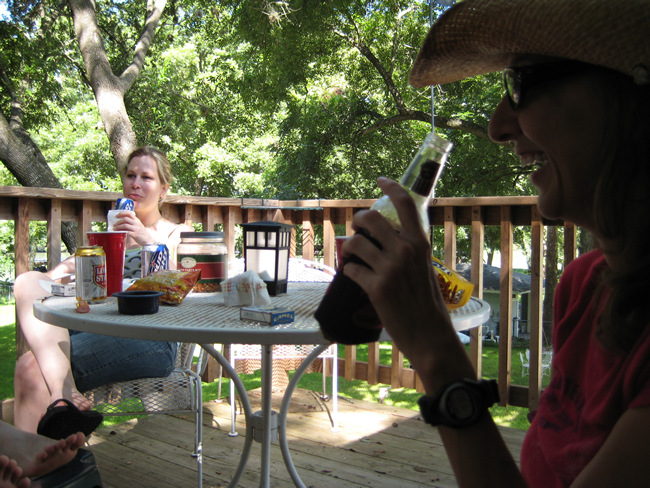 MMmmmmmm my belly is warm..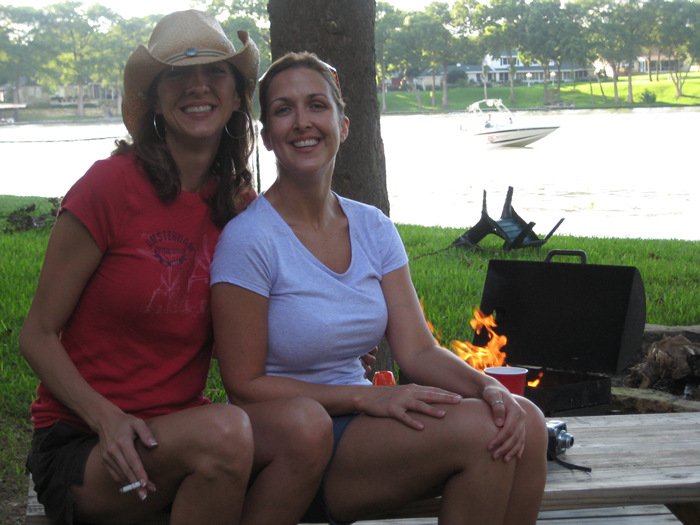 LET'S MAKE A FIRE!!
AND BURN SOME MEAT!!!!!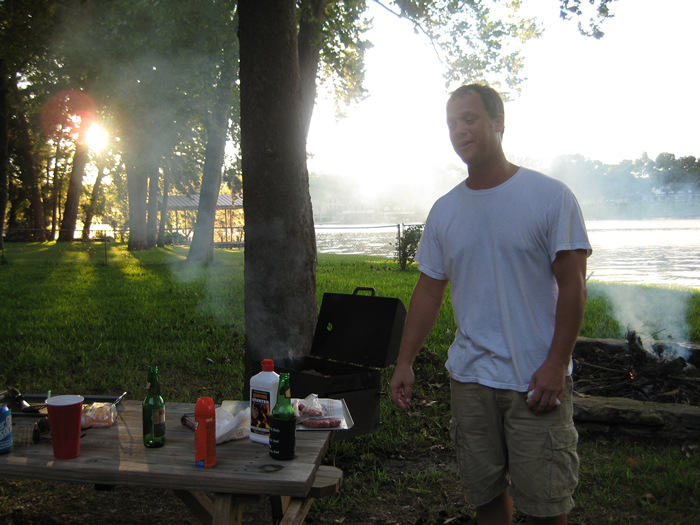 AhhhhhhhYEAHH !!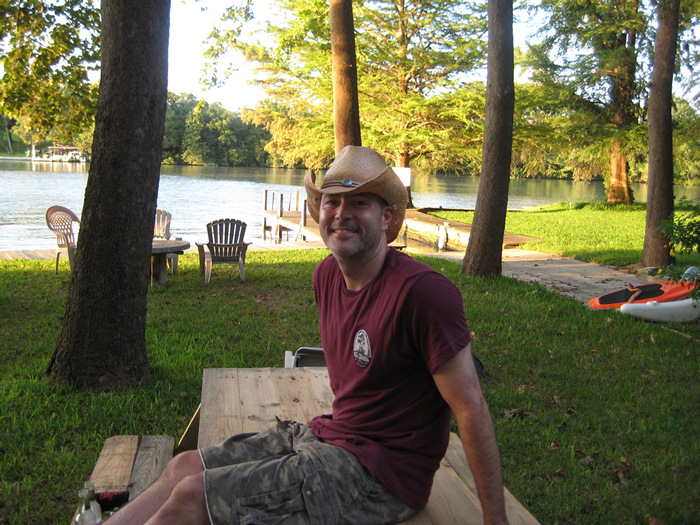 H A P P Y C A M P E R
.....and that was the last pic from Friday. SluttyBigRob and Moni were late to the party - Something about sick kids - jeez...party poopers. KIDDING!! They are awesome that they were even able to make it up - but sure enough - they arrived Saturday morning, and we rushed them off to the Guadeloupe River. We got our tubes in the water - not 15 minutes later I almost lost everything out of my cooler, Jacqui got dumped - oh, and Moni almost drowned. Thankfully it was a little more peaceful trip after that. I even managed to snag a couple pics at one point. My camera was in the cooler - so forgive the condensation on the lens. The water was high and the river was moving fast so I only managed to snag a few.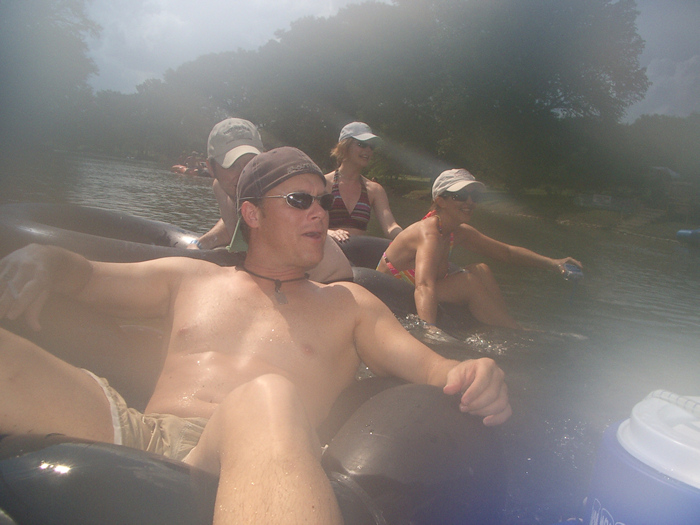 Do I hear rapids already??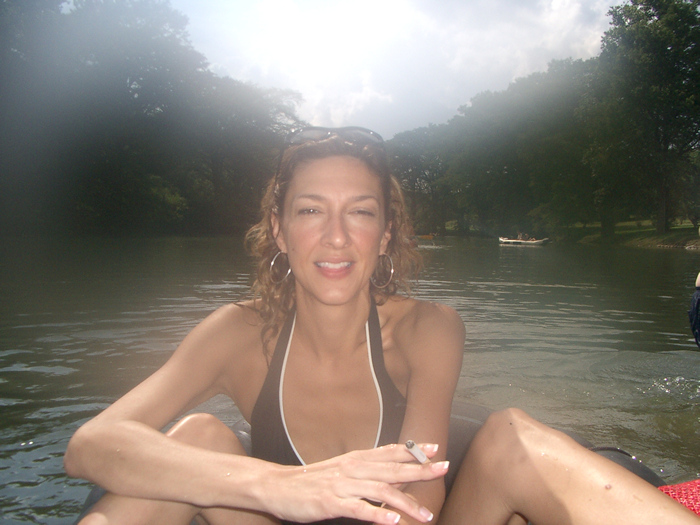 Keeping it lit on the river - impressive.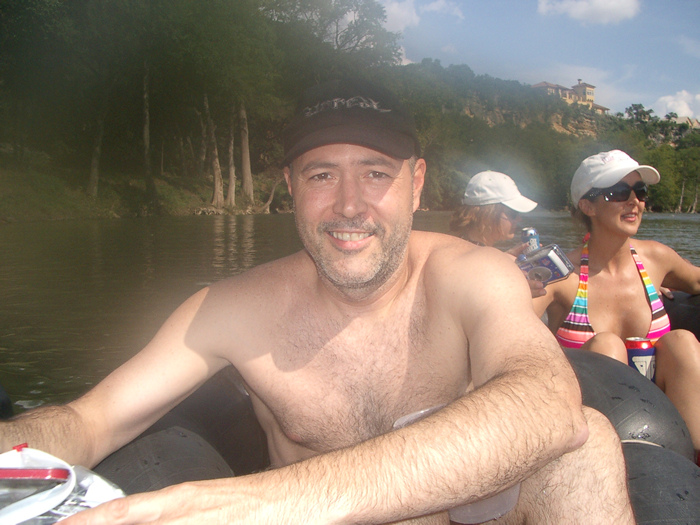 Can someone get me a COLD beer please?
UPDATE: Here are some of the pictures Regina took with her waterproof disposable.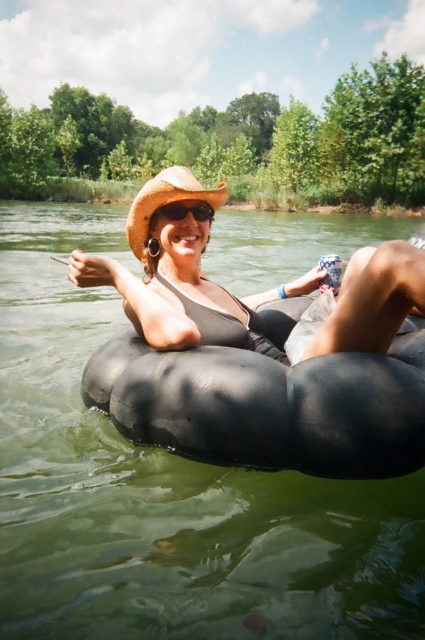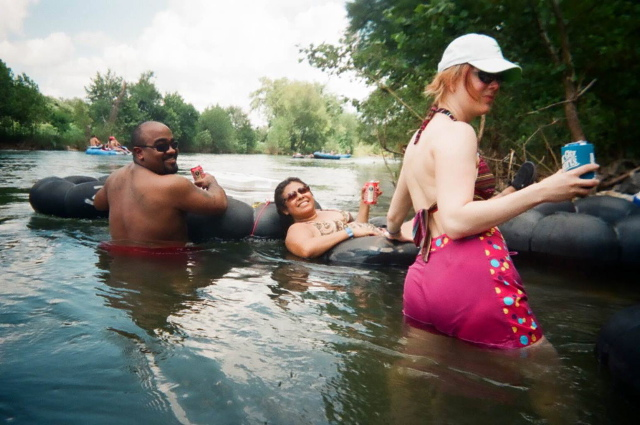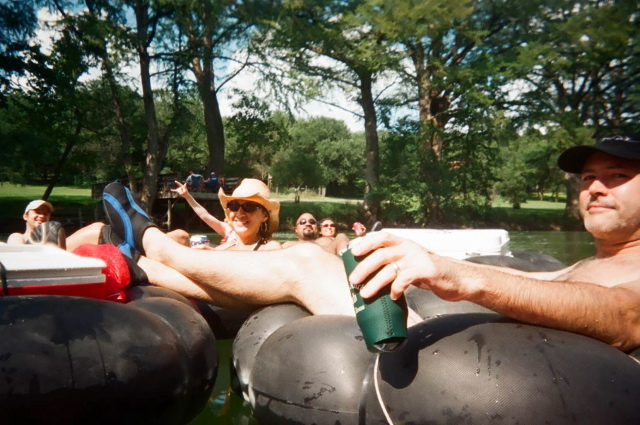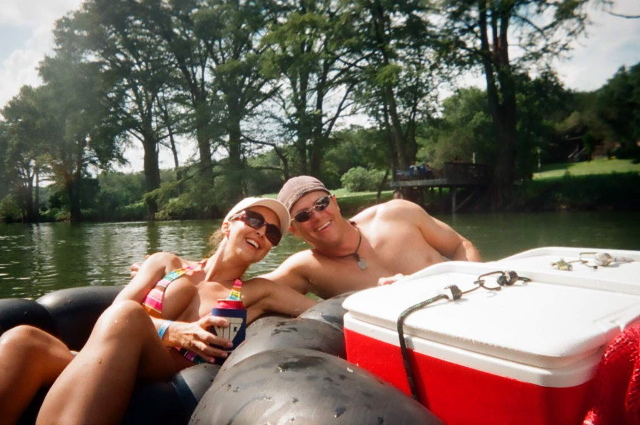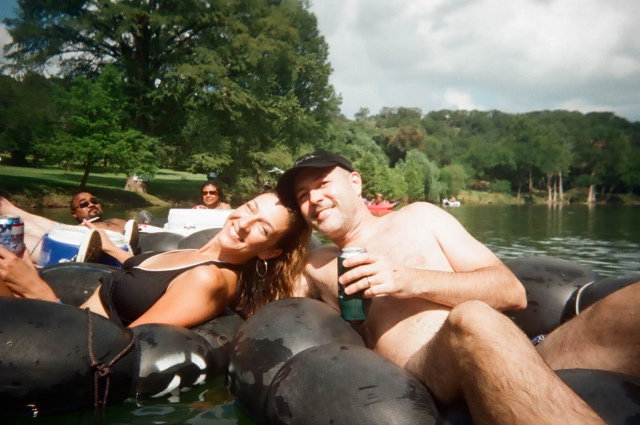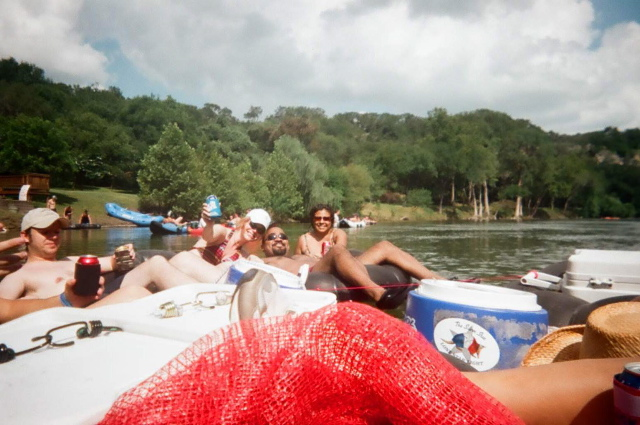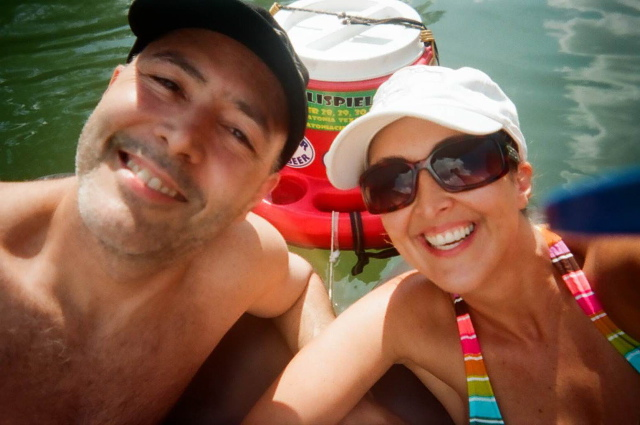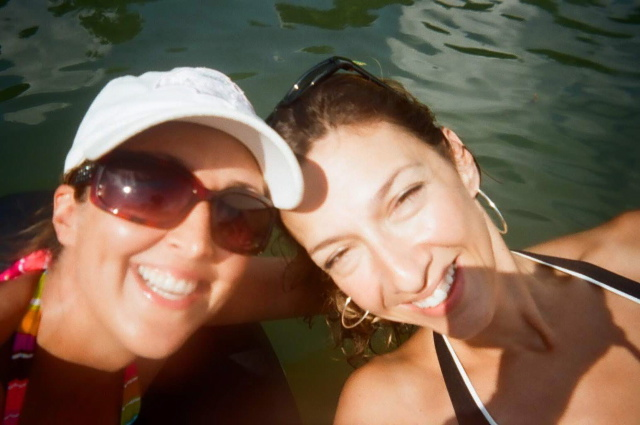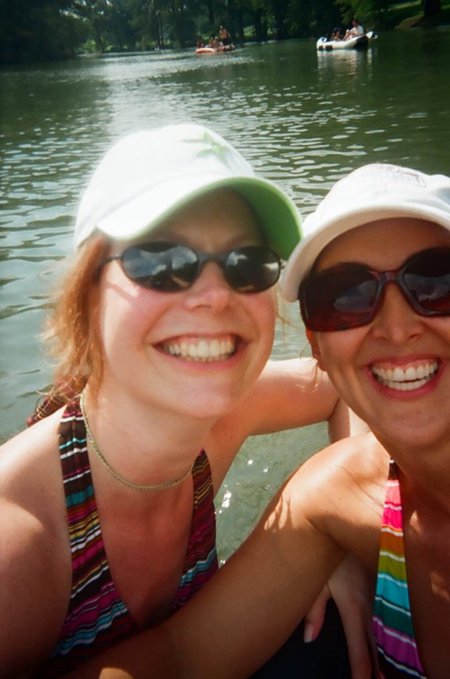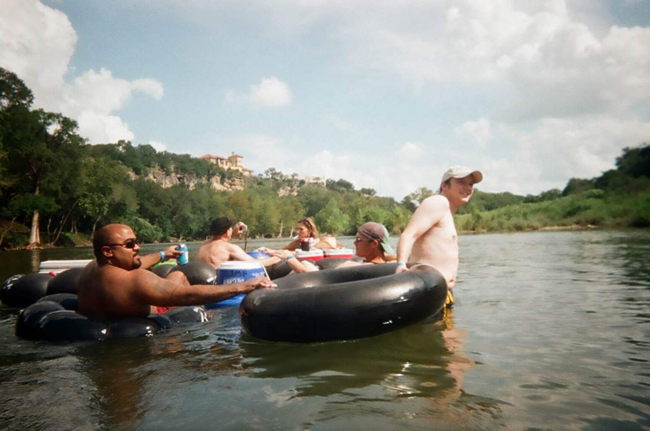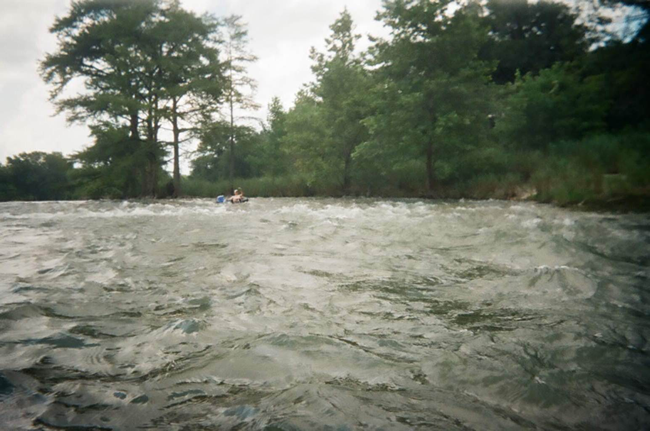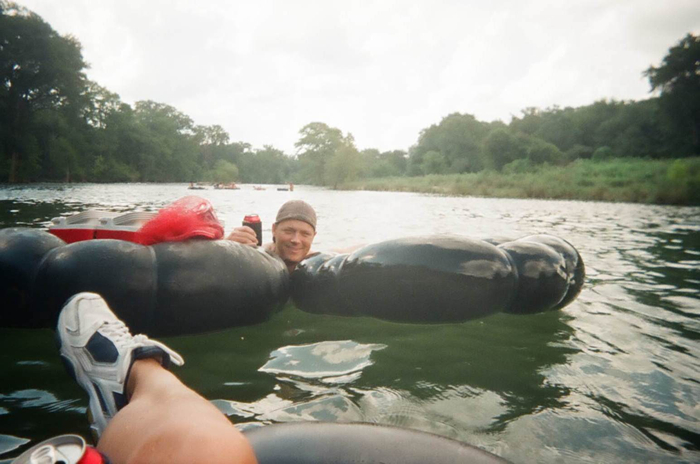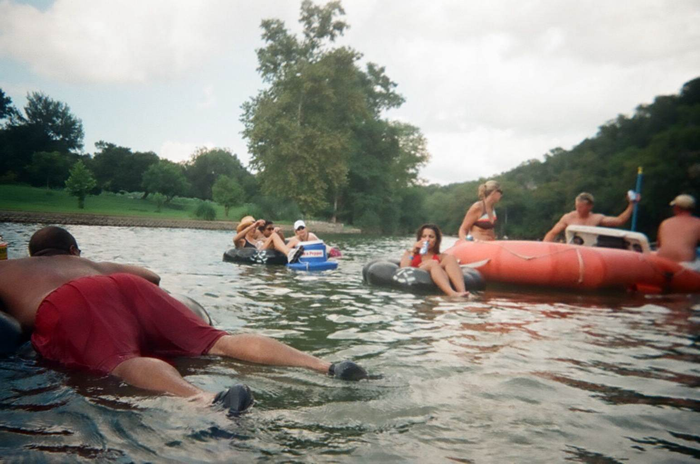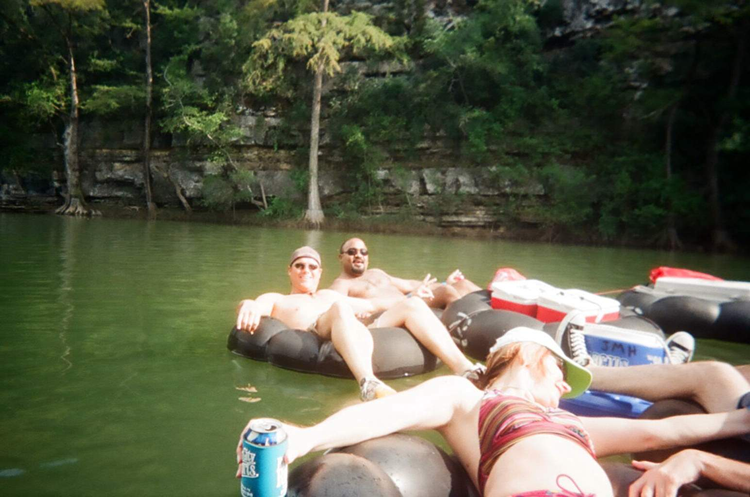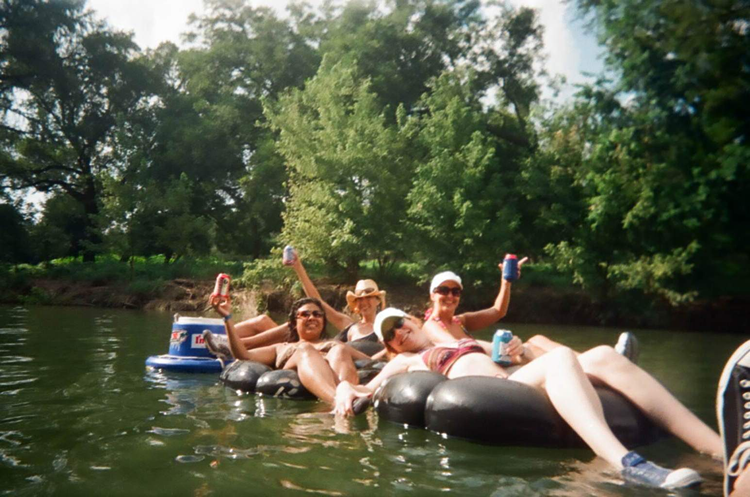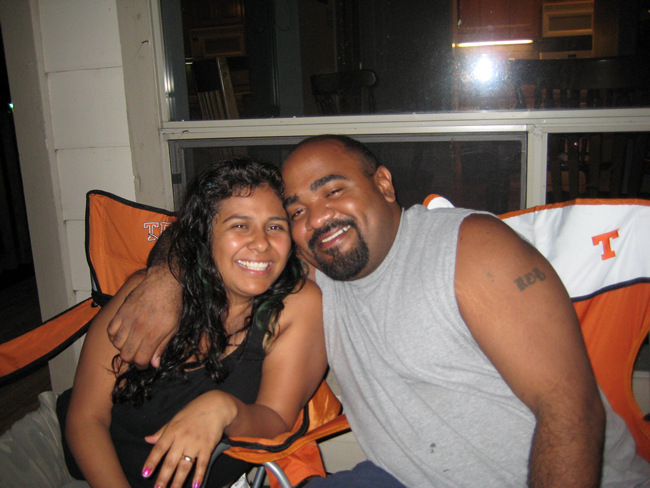 After the river - we ate, drank...and drank some more - and the stereo was jammin'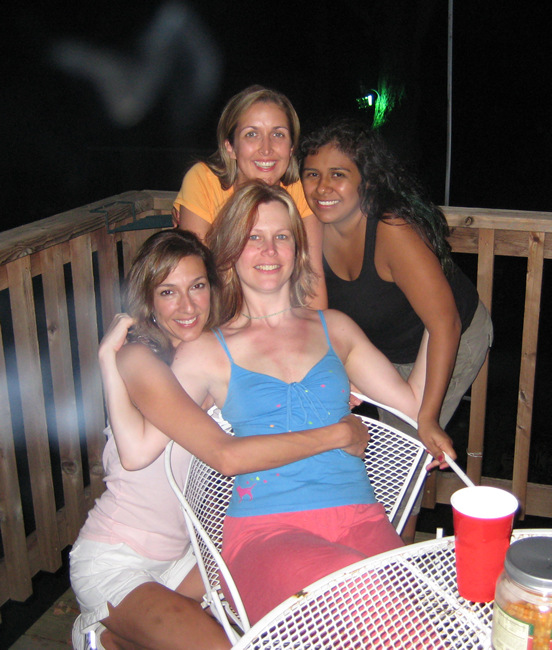 We had an AWESOME TIME!!
---