New Braunfels River Party 2008

We had a BLAST on our river trip. It was our 2nd annual Party on the Guadalupe - WOOOOHOOO!!! It was the same crowd as last year - Me & Jacqui, Tony & Regina, Rob & Monica, Amy & Aaron - plus Vince and Jamie made it up for their 1st time.
I know there are a TON of pics on this page. But, just grab a cold one and enjoy - this is a PARTY PAGE!!!I
T H U R S D A Y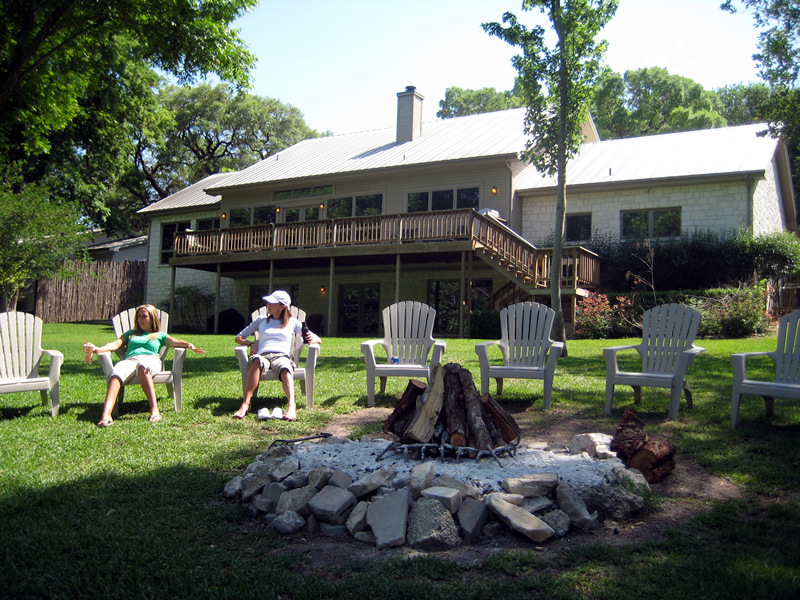 This is the house we rented.
OMG, it was AWESOME!!!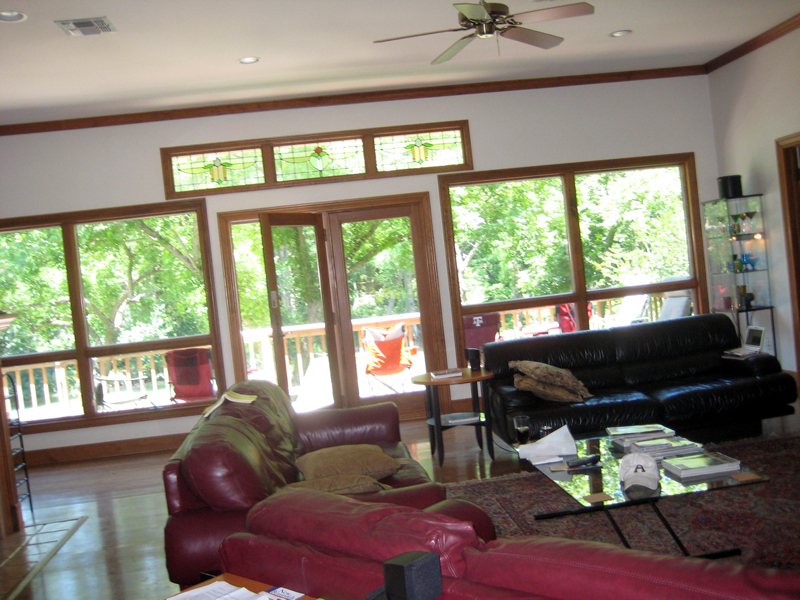 A pic from inside - we didn't hang in this room much...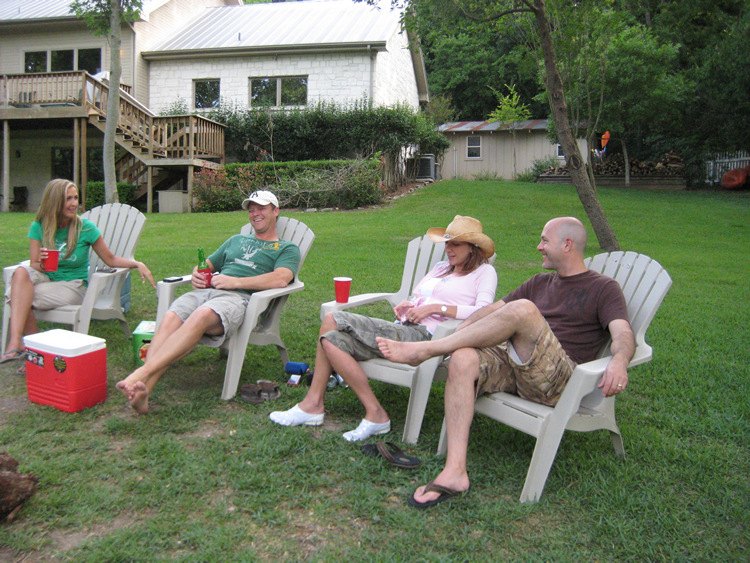 ...because this is where we spent most of our time.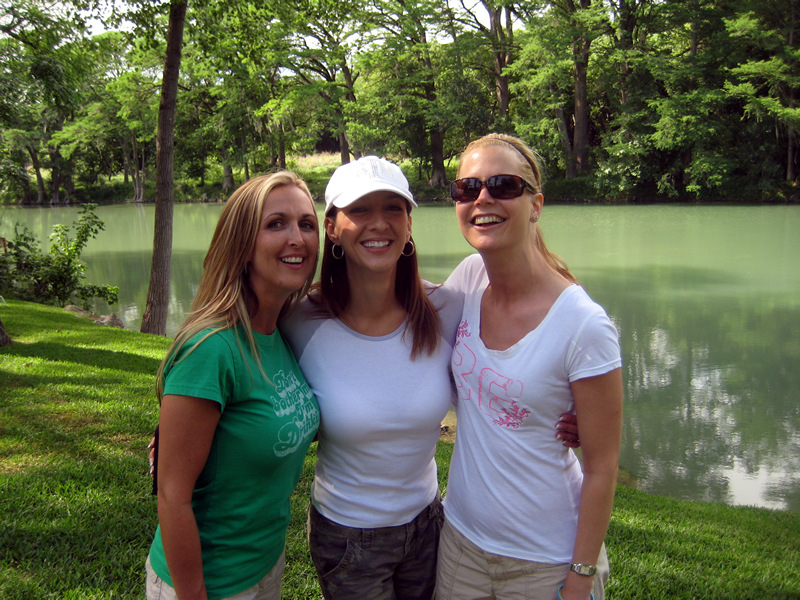 The girls started the party early - in the car on the drive.
They look sooooo happy!.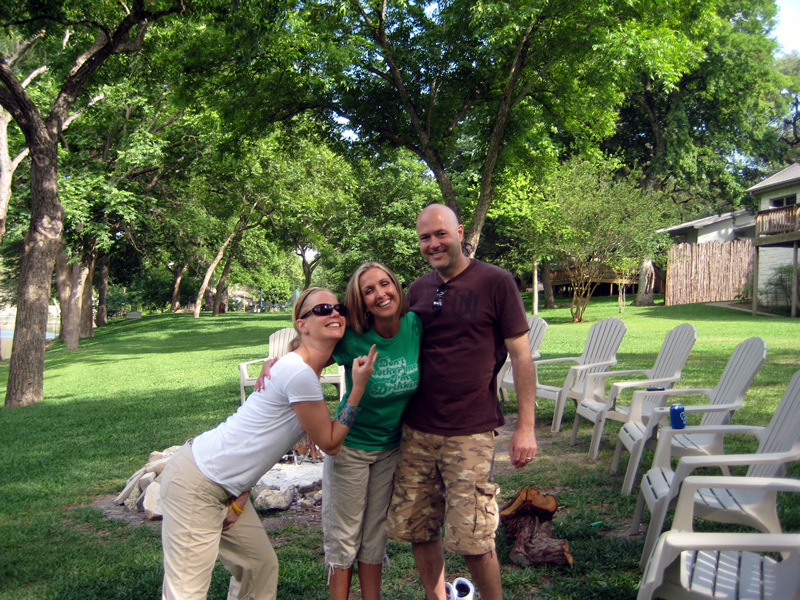 OK - I am ready to get this party started too!!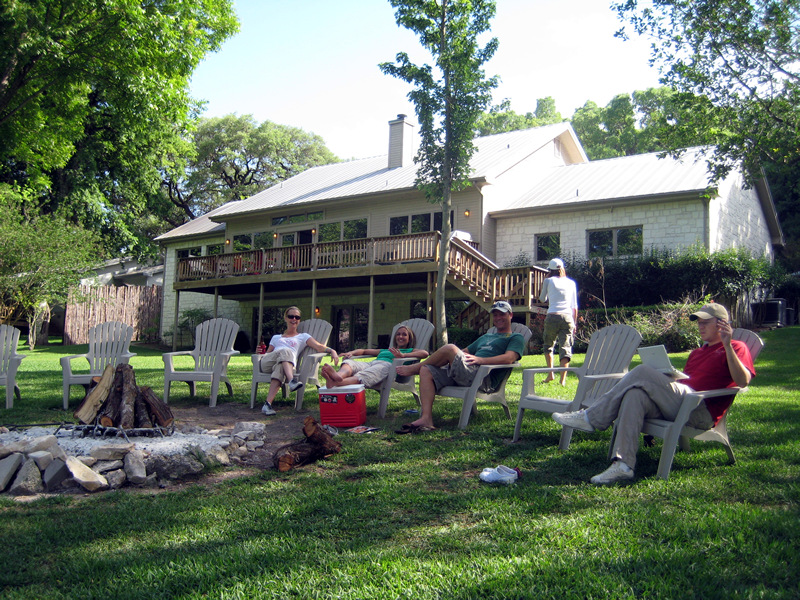 ...notice Aaron taking advantage of the wireless internet....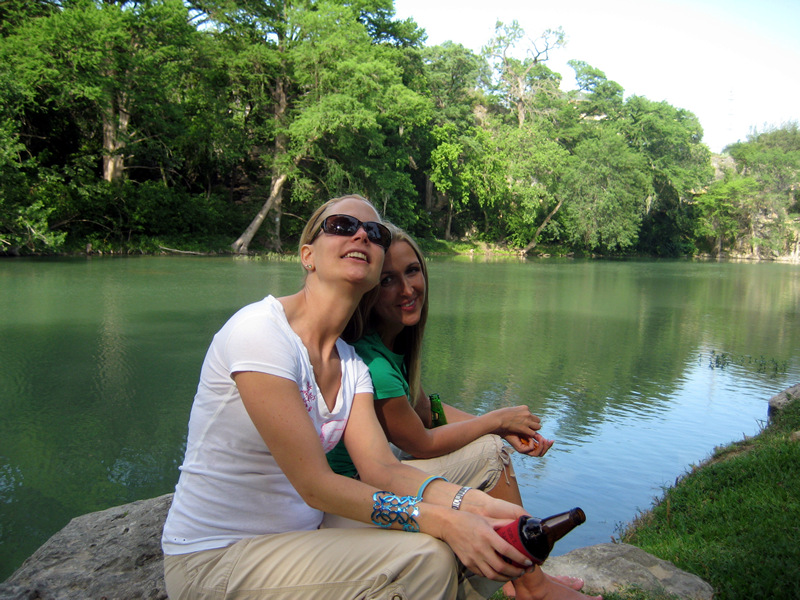 Sirens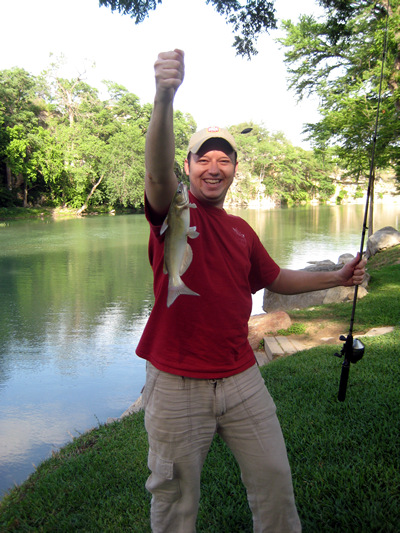 A fish!!
....I'm not gonna clean it...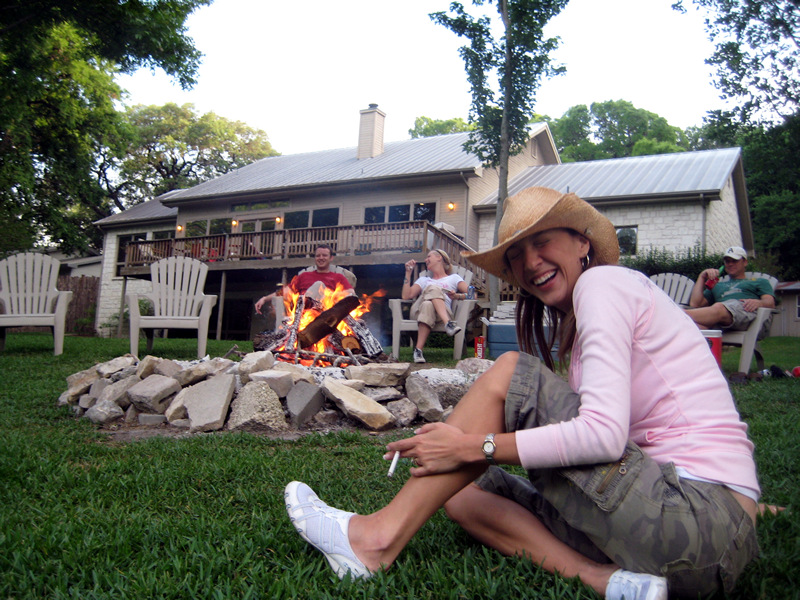 The fire has been lit!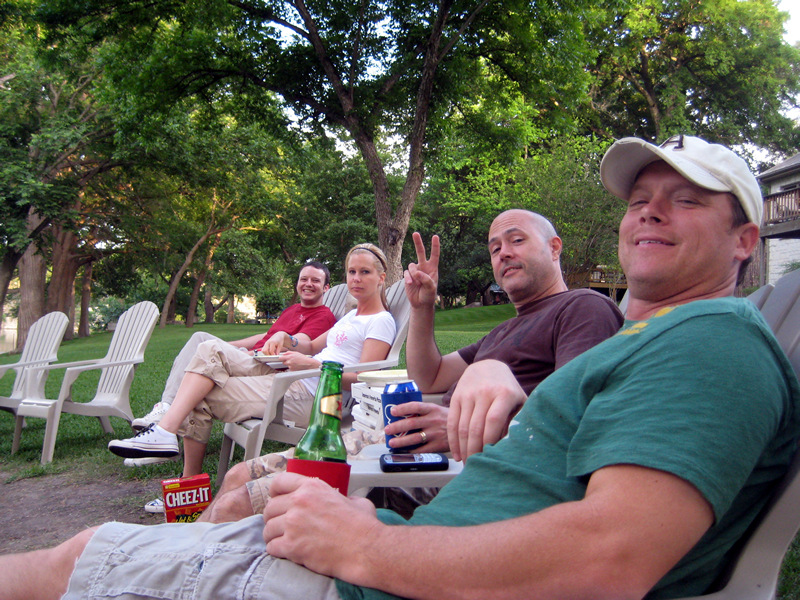 Ahhhhhhhhhhhhhhhhhhhhhhhhhhhhhhhhhh!!!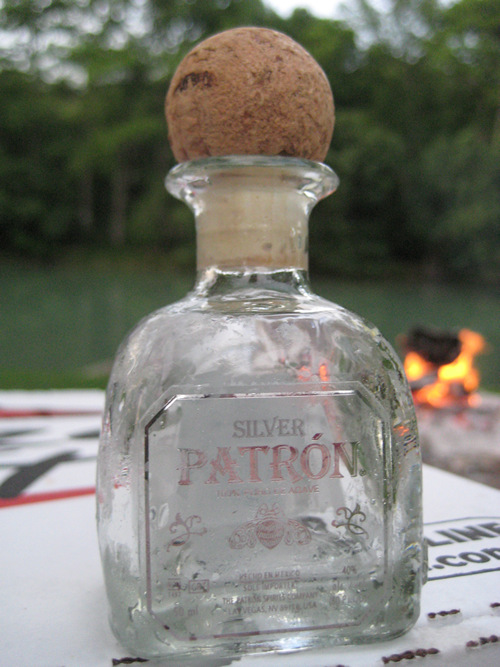 Time for some TEQUILA!!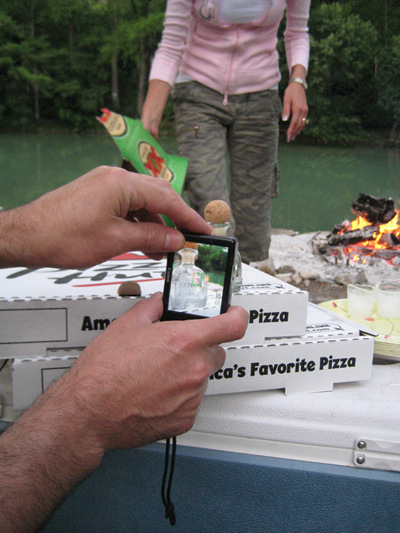 OK, just a tiny bit.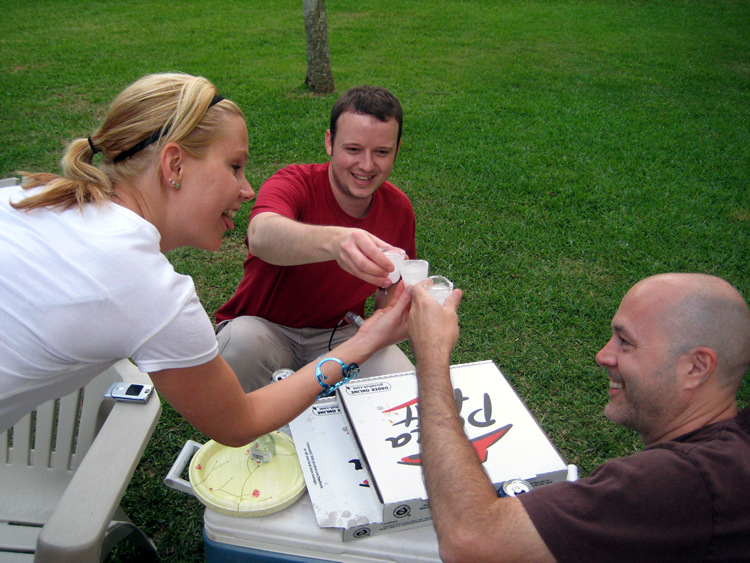 Tequila shots from an ice shot glass - CHEERS!!!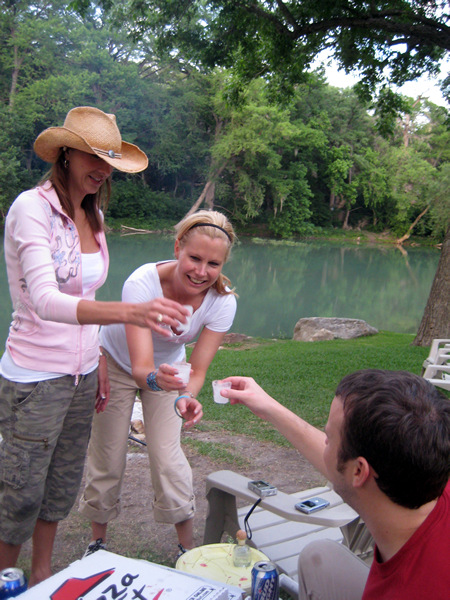 AGAIN!!!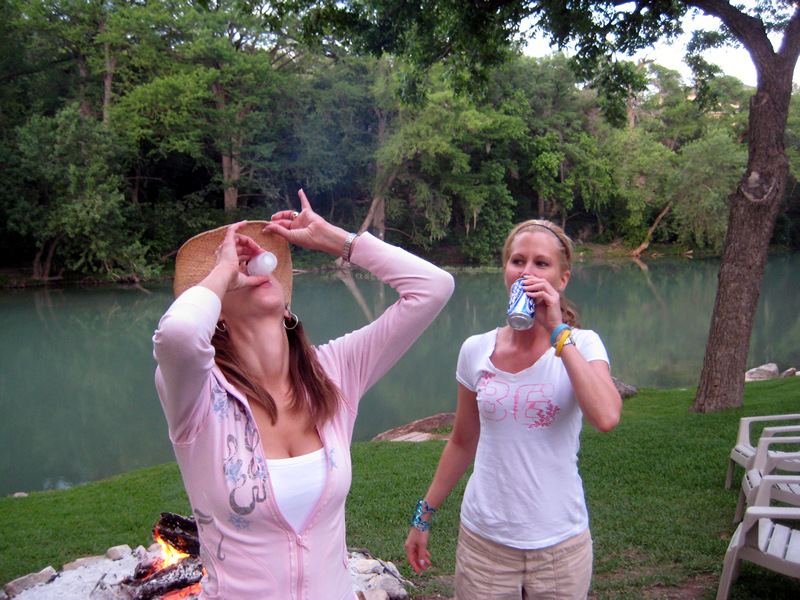 My Honey can take a shot - Amy looks impressed.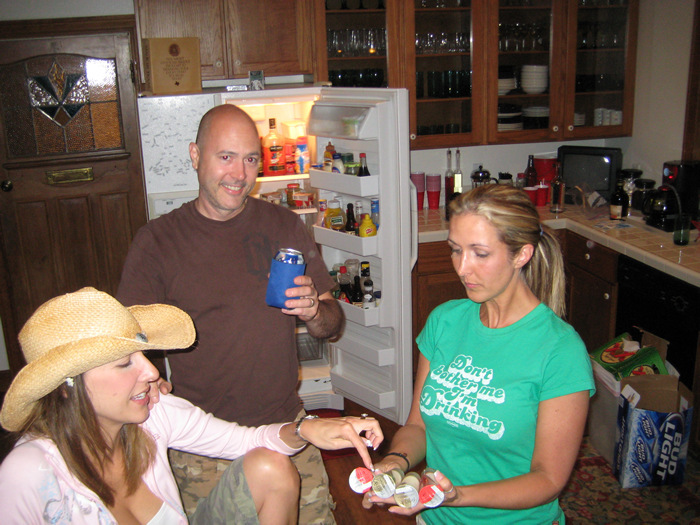 Tequila wasn't enough?
How about some fancy-shmancy premixed dual layer shots? OK!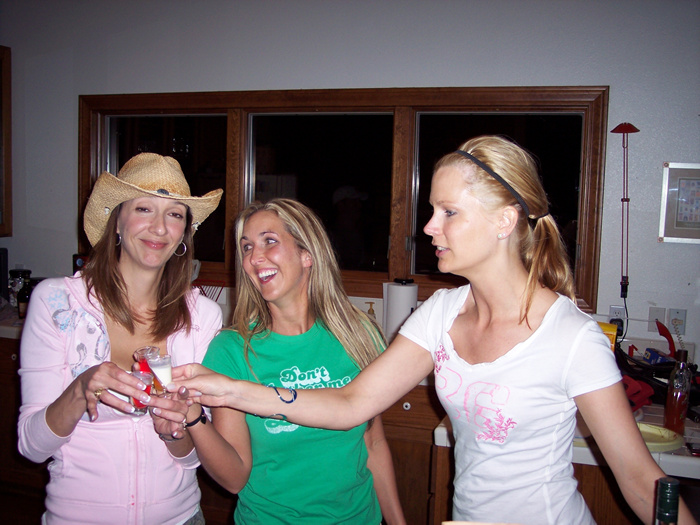 Ummm, maybe Jacqui is done?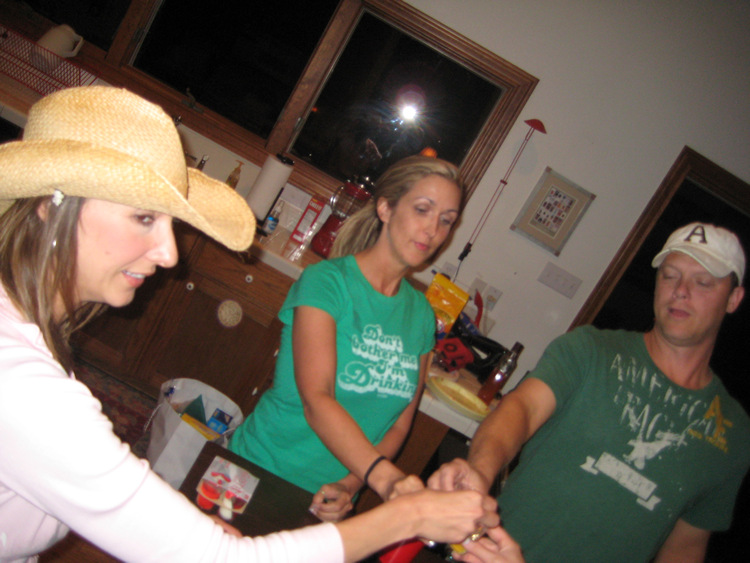 Tony joins in as well....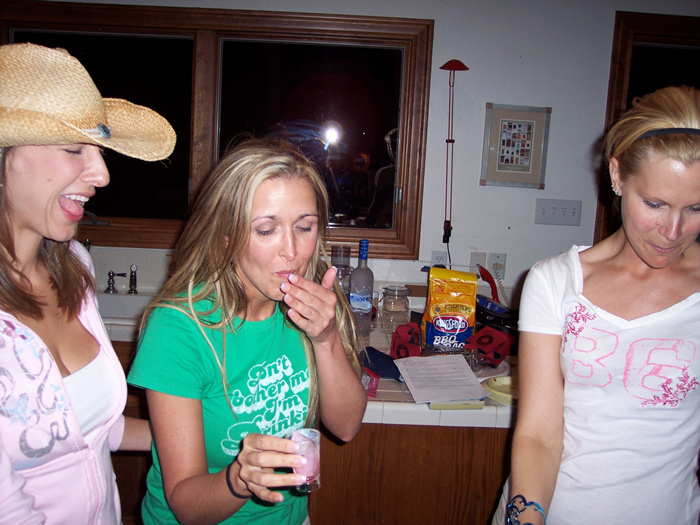 Mmmmmmmmm - looks like they loved it (...not really)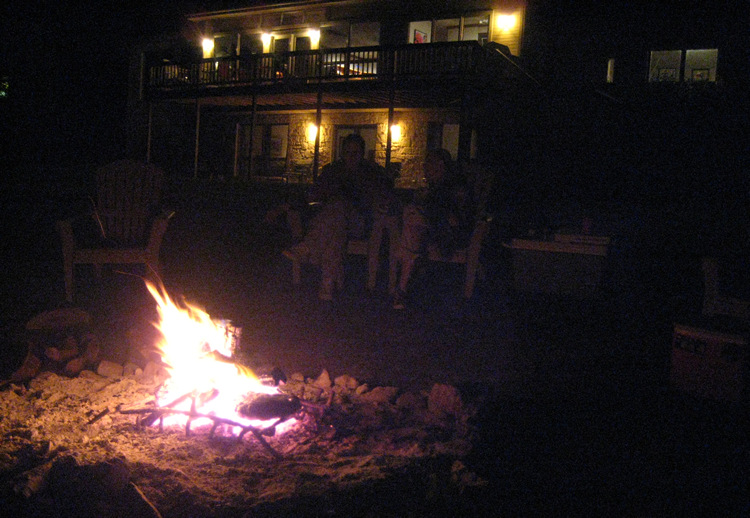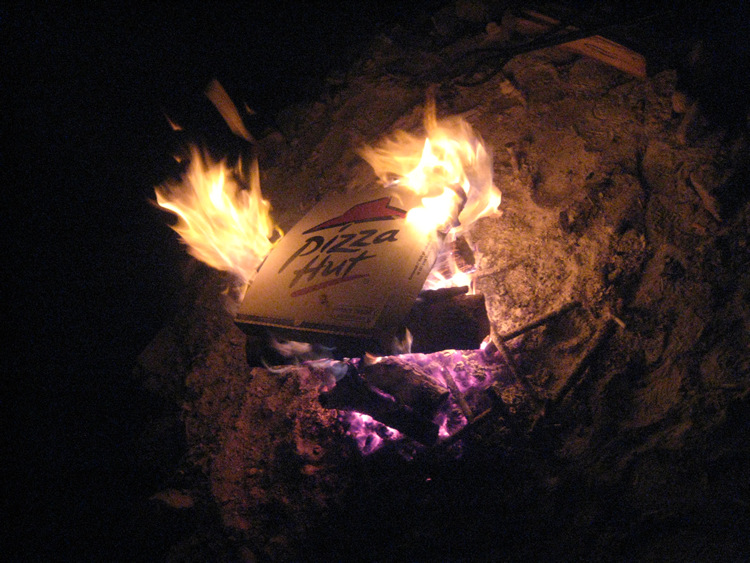 ...see ya tomorrow...
F R I D A Y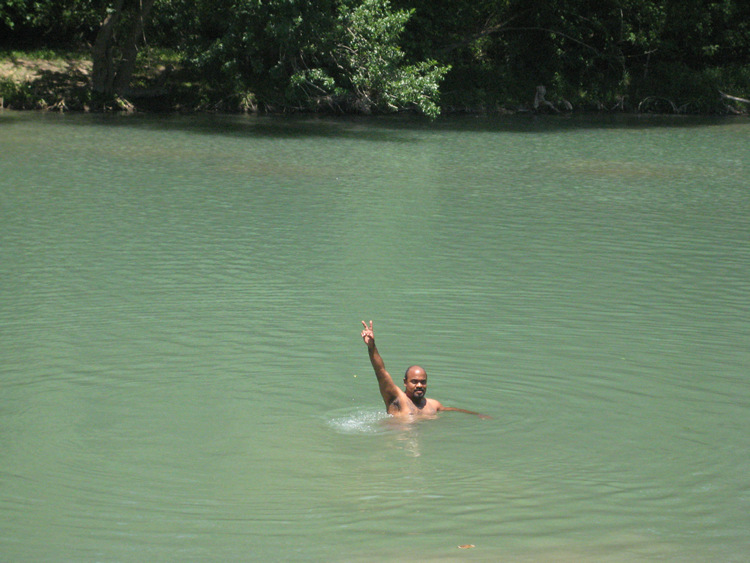 BigRob is the first one in the water!!!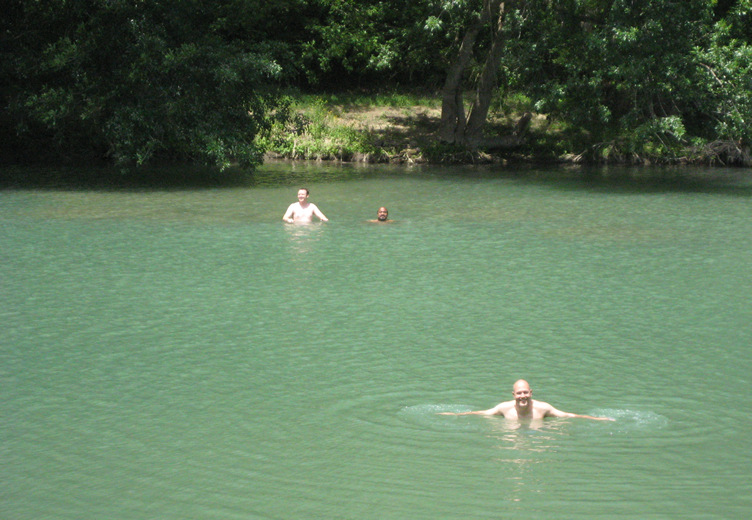 ...and it's not long before a few of us join him.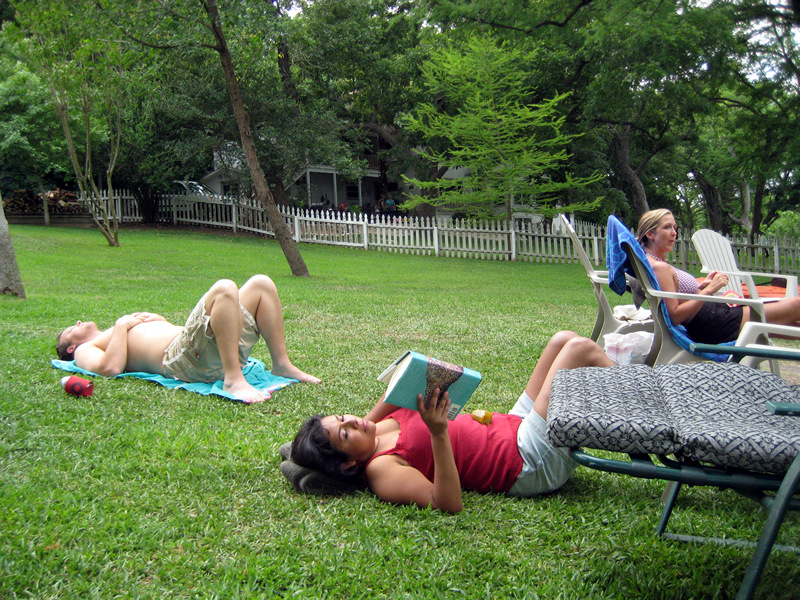 While others wait for it to warm up a bit more.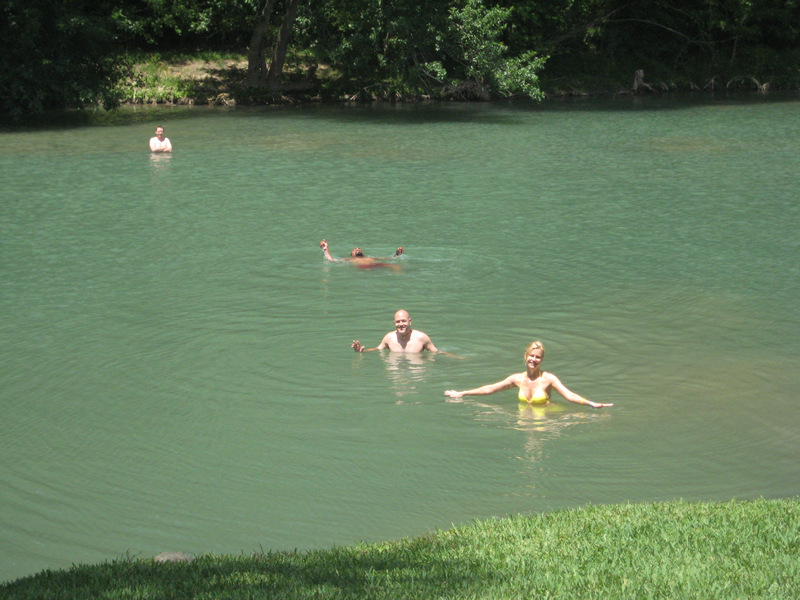 Amy is the first girl in the water - WooHoo!!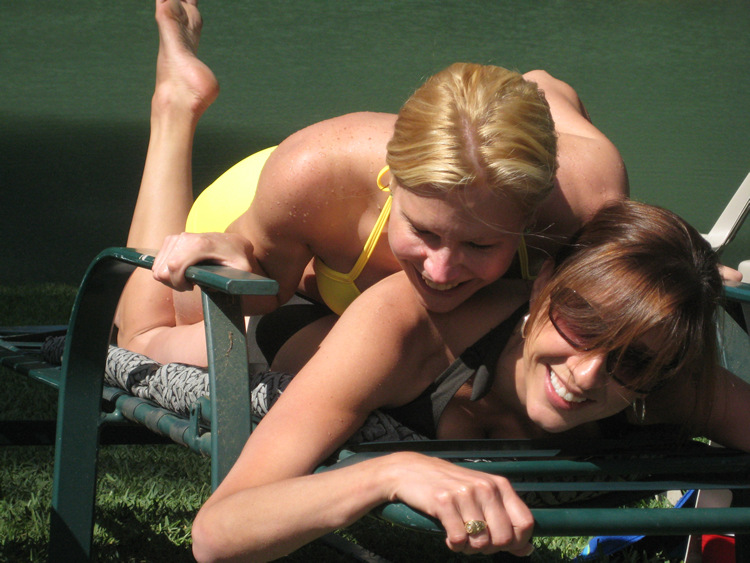 ...and she makes sure Jacqui knows just how cold the water is...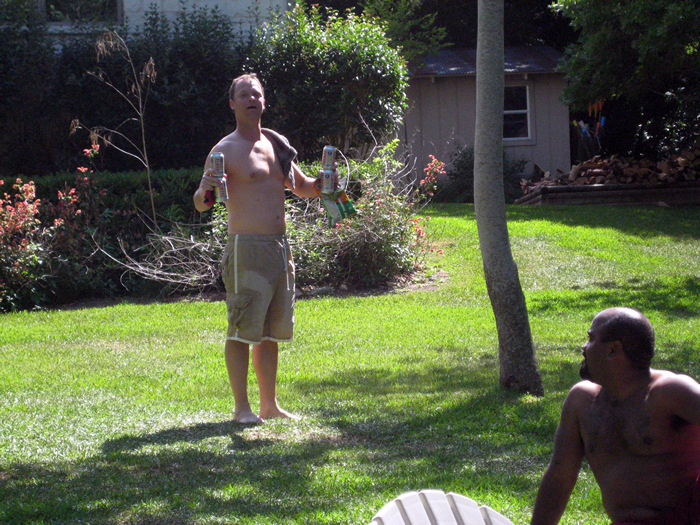 Got Beer?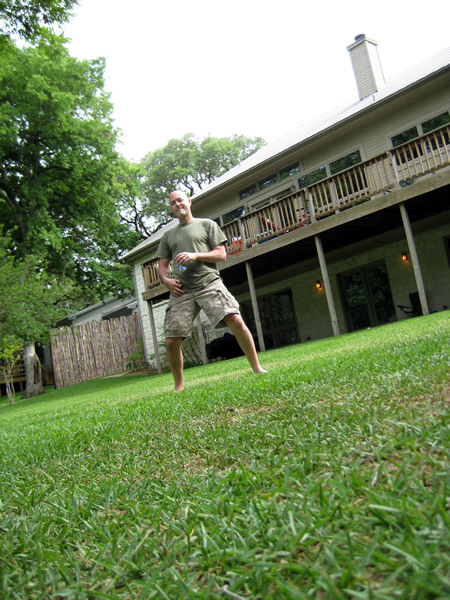 After a swim, it's time to turn up the tunes and JAM!!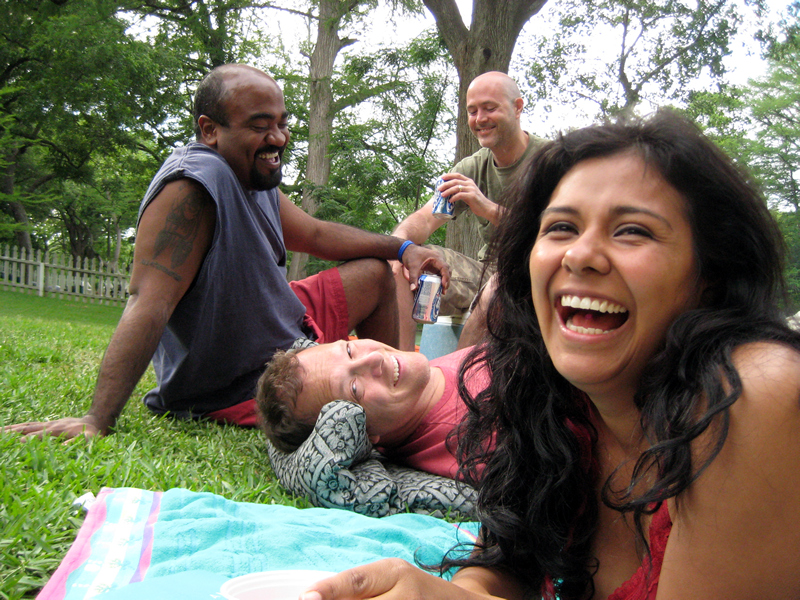 By this point, everyone is feeling pretty good....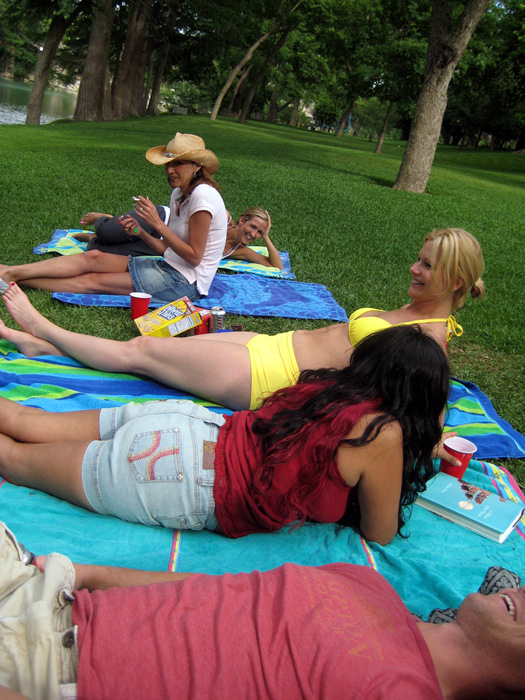 It may not look like it - but we partied HARD Friday.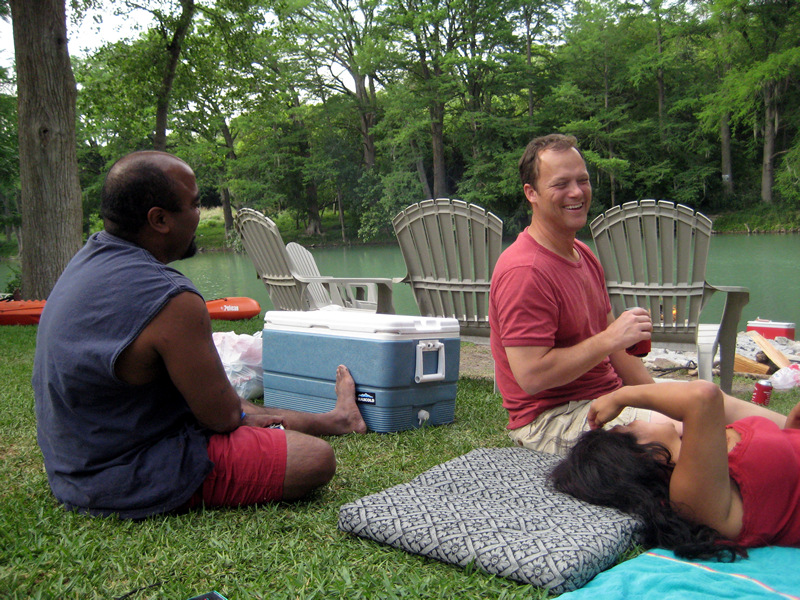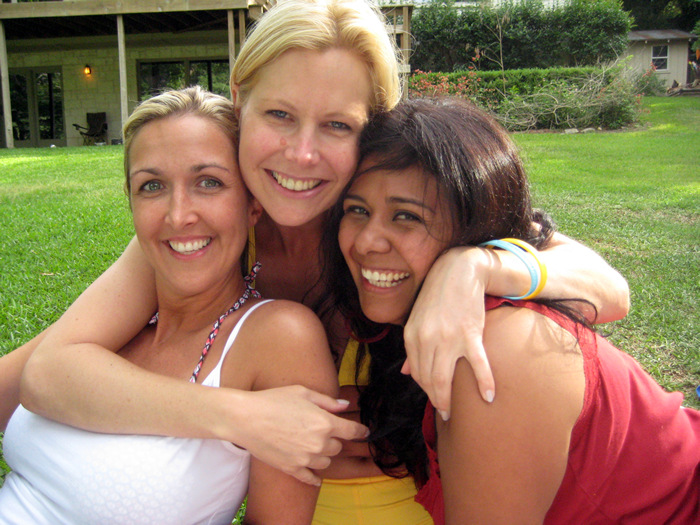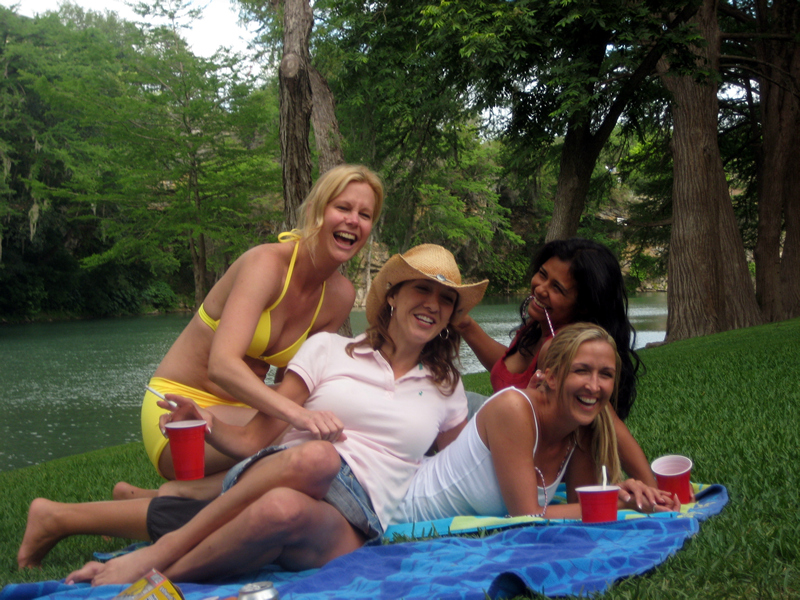 ...no comment...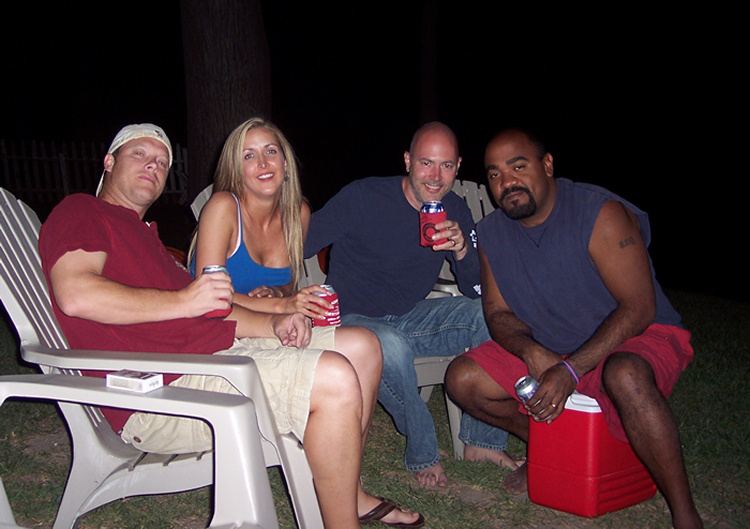 It looks like a few folks didn't make it this far into the night....
S A T U R D A Y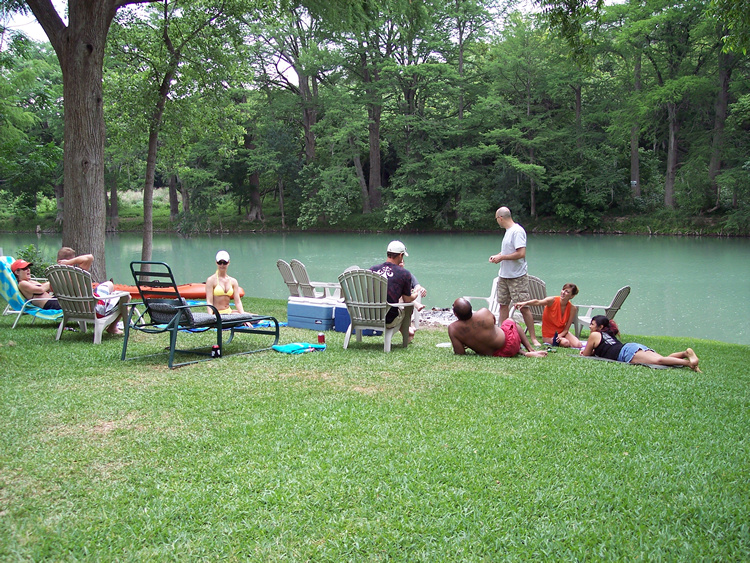 Saturday was our last full day on the river - and probably the most fun (from what I remember).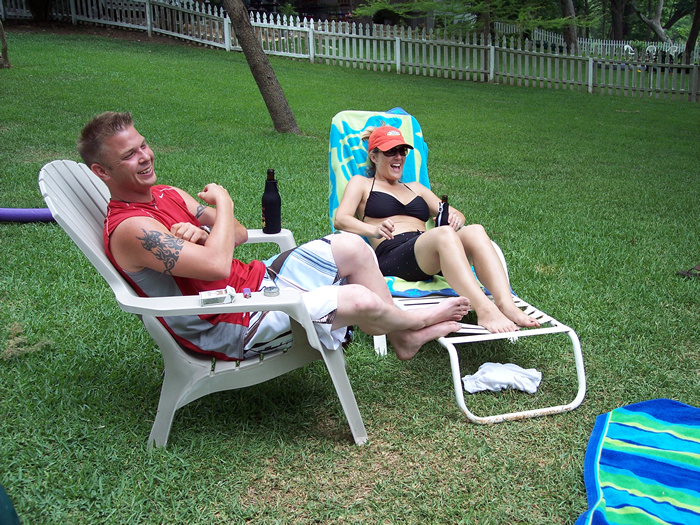 Vince and Jamie join the party.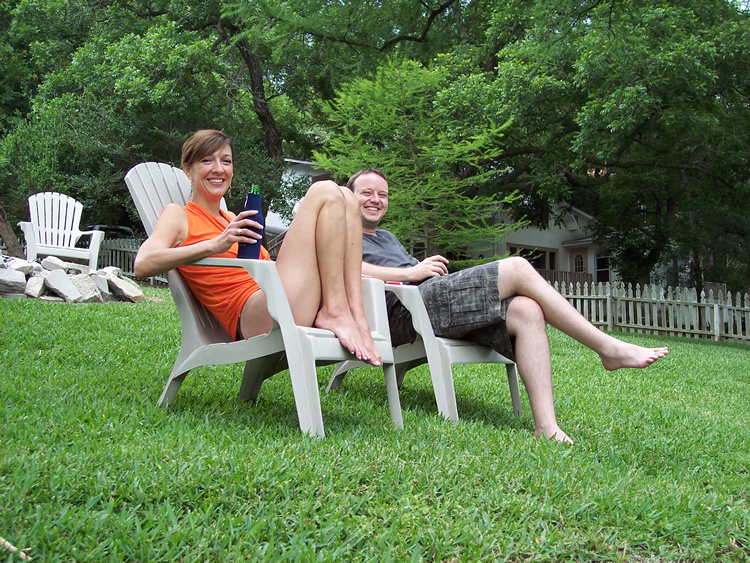 Jacqui and Aaron are smoking buddies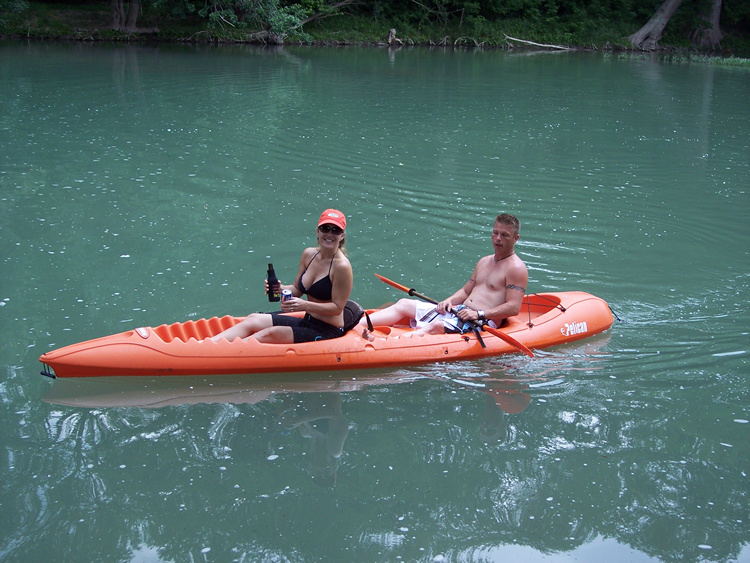 Vince and Jamie are the first to try the kayak.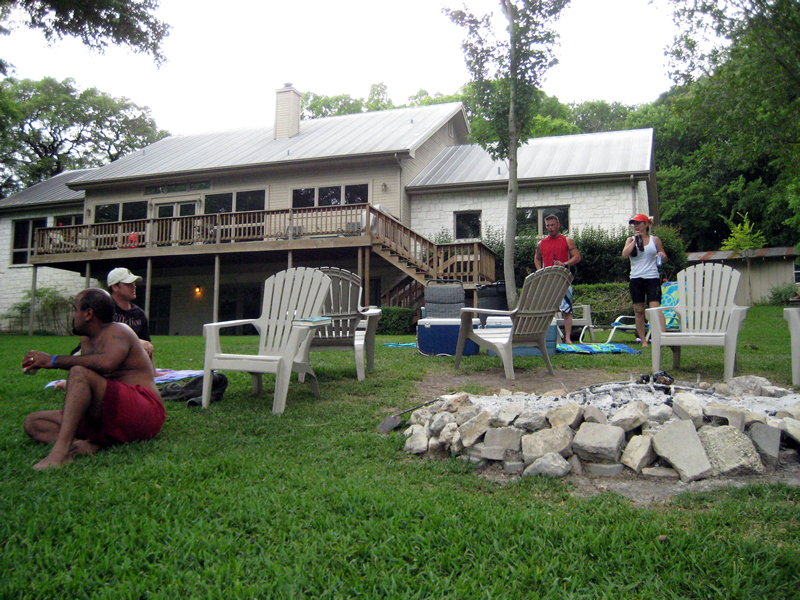 I can tell it's still early - no fire.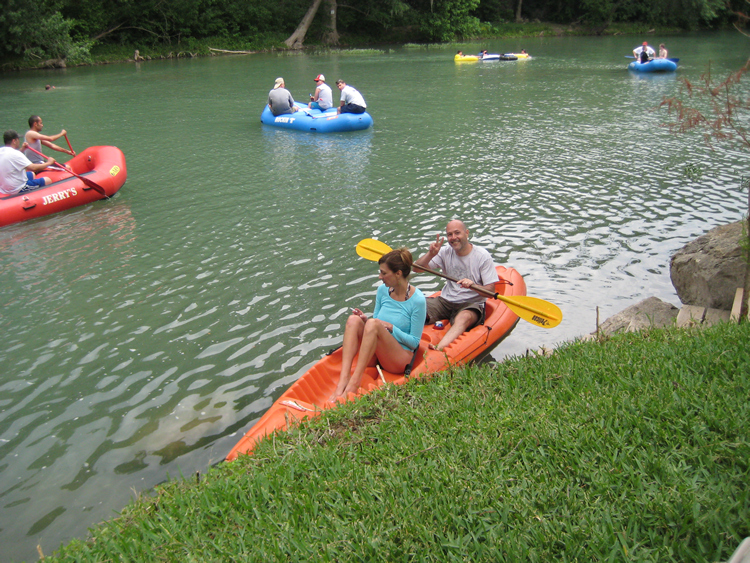 Jacqui and I are ready for a kayak ride too!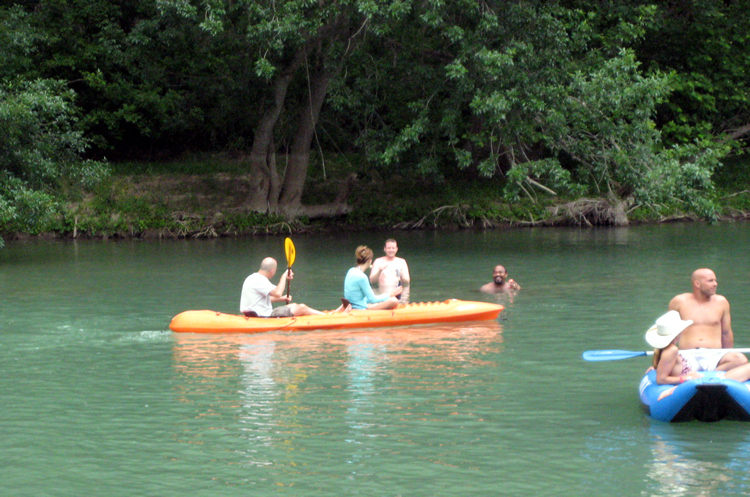 Here we are, cruising past BigRob and Aaron....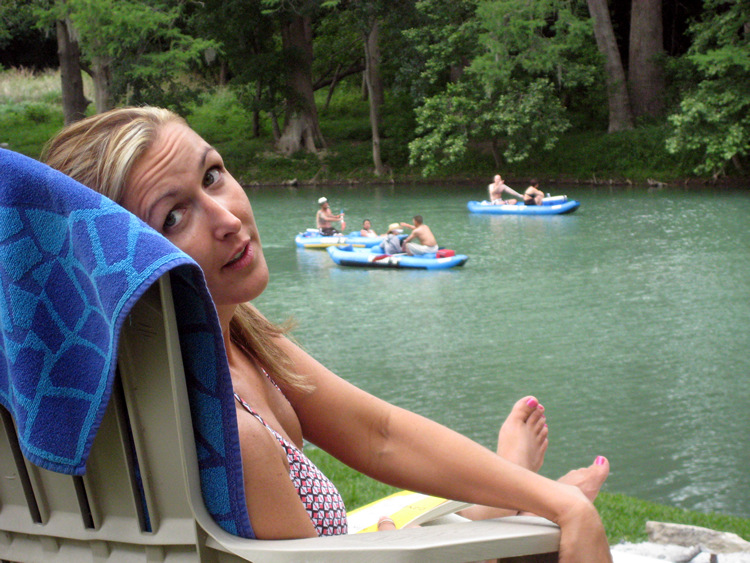 ...while Regina supervises from the shore.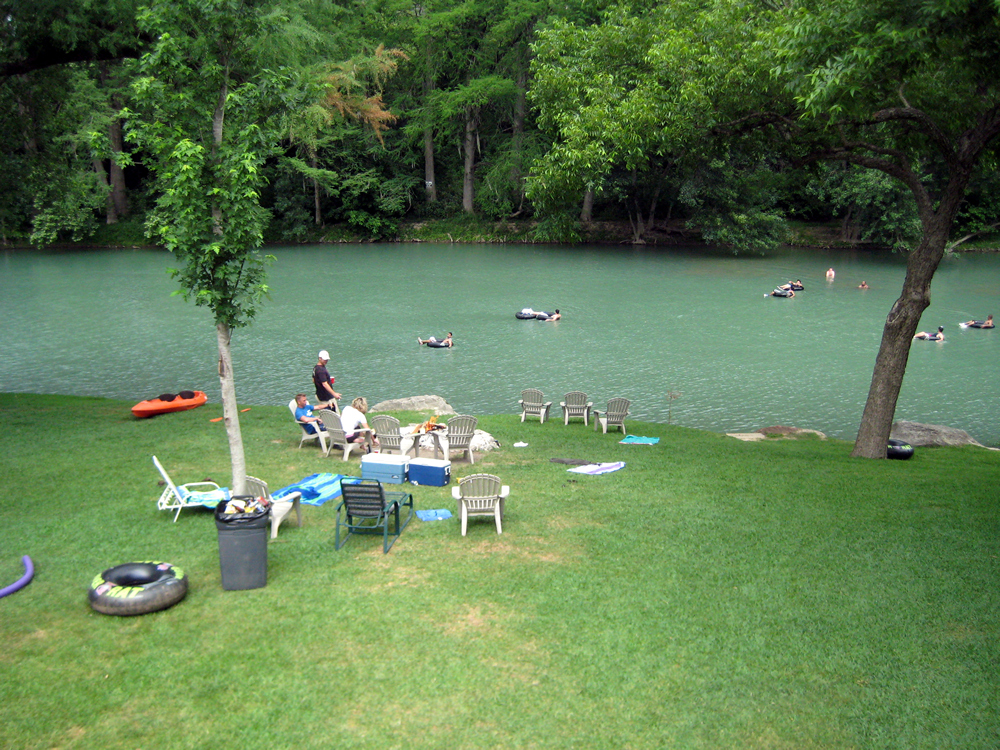 This is the view from our deck. NICE!!!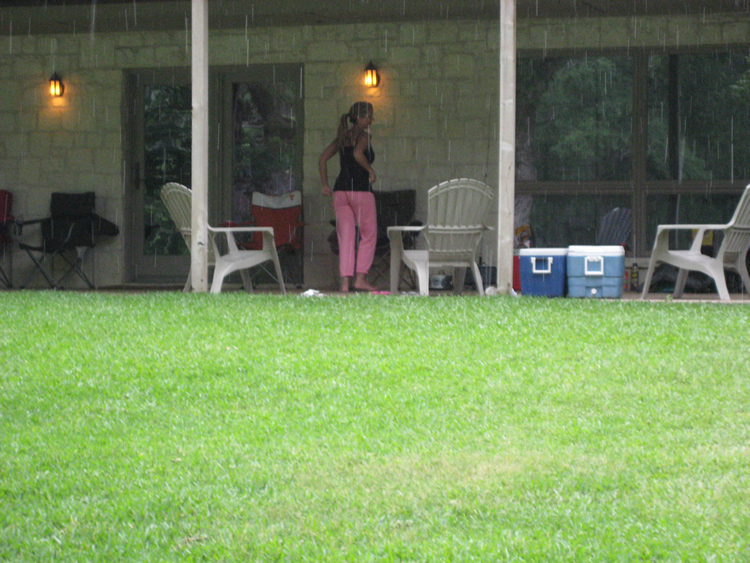 Unfortunately, the weather was a little ugly Saturday, and it did rain for a little while.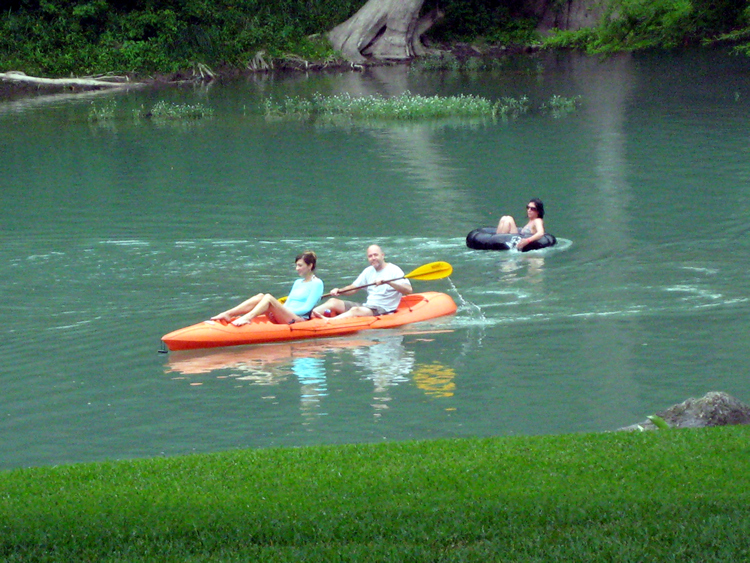 But that didn't stop us.....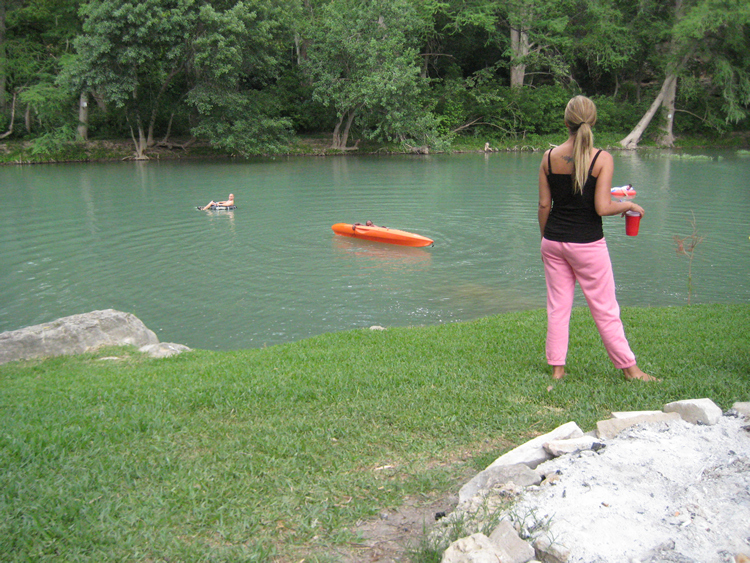 Rob didn't let the weather slow him down. He was a MAD MAN on Saturday!
He swam everywhere - and jumped off everything he could climb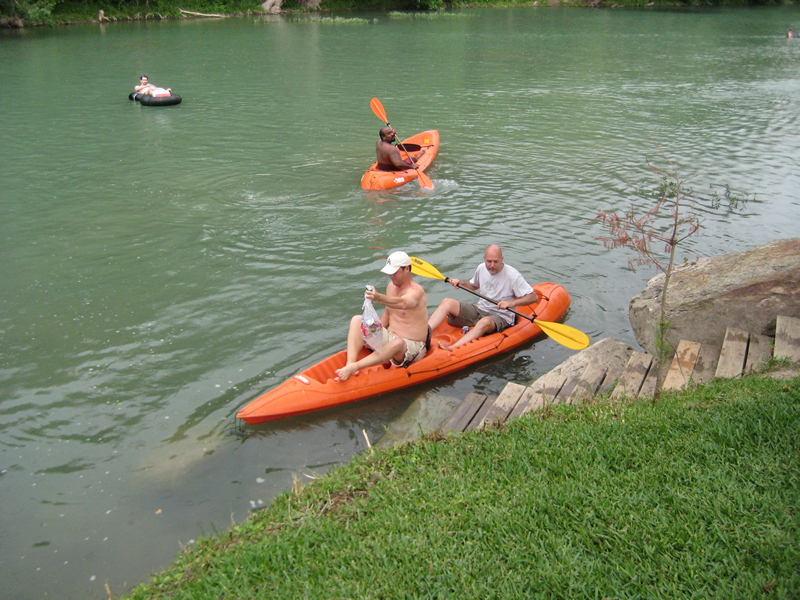 Yes indeed - a GOOD passenger brings beer on ice!!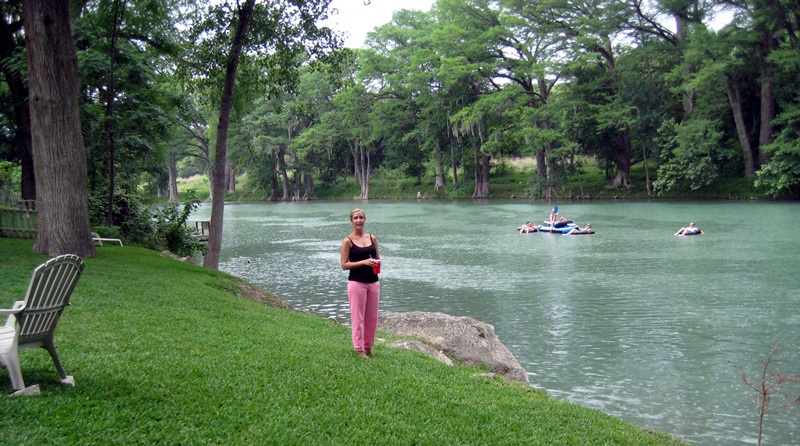 Where'd everyone go?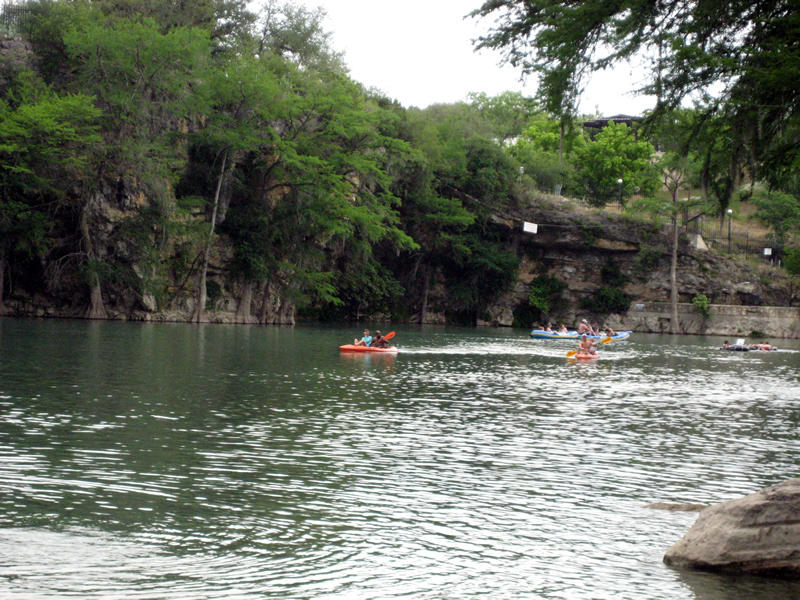 AHH - there we are!!
Notice the awesome cove - the overhang completely covers you from the rain.
Also notice the rock wall on the right - that's what Rob was jumping from.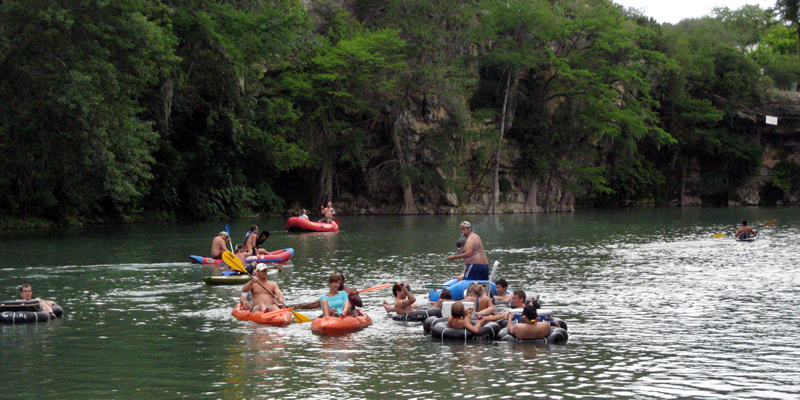 We blow through a group of tubers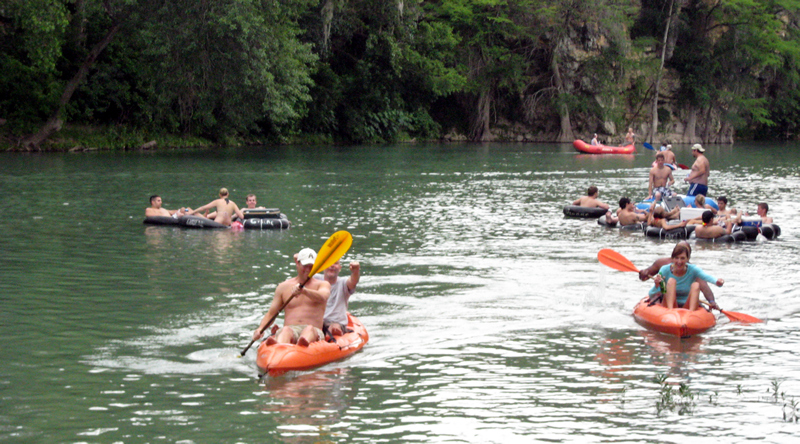 It's a race!!!!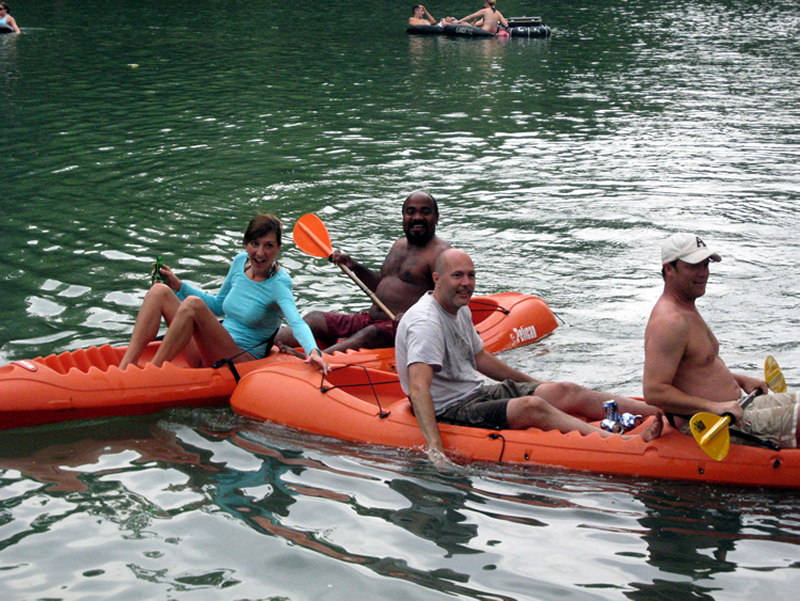 That was fun - and I didn't have to do any of the work.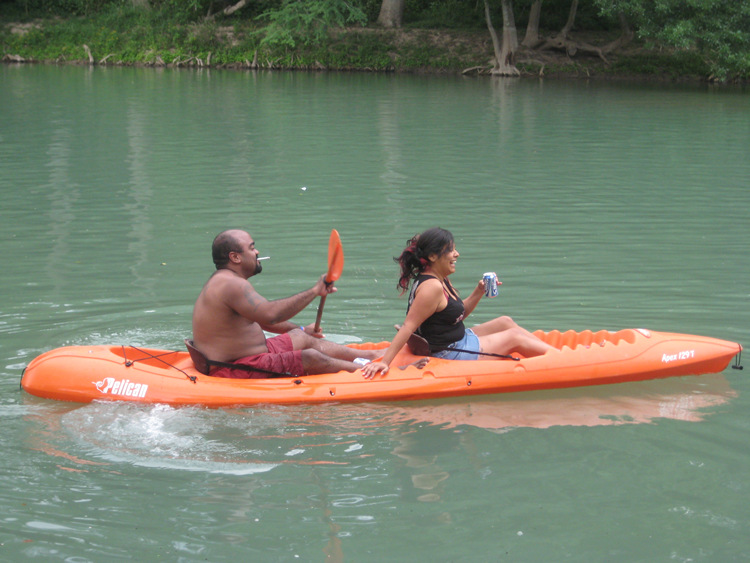 Rob and Monica go for a spin....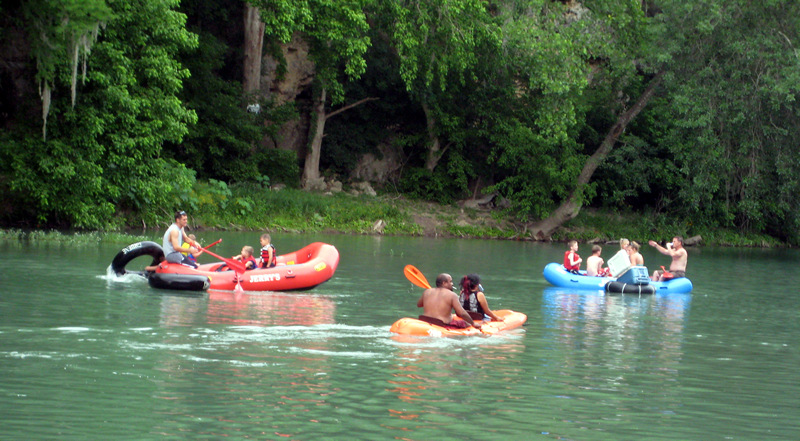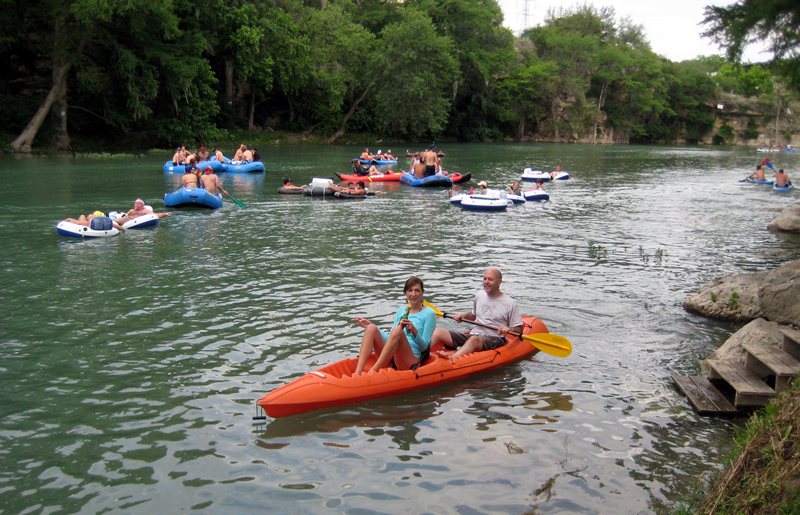 As you can see - this is pretty much what we did all day (and drink beer).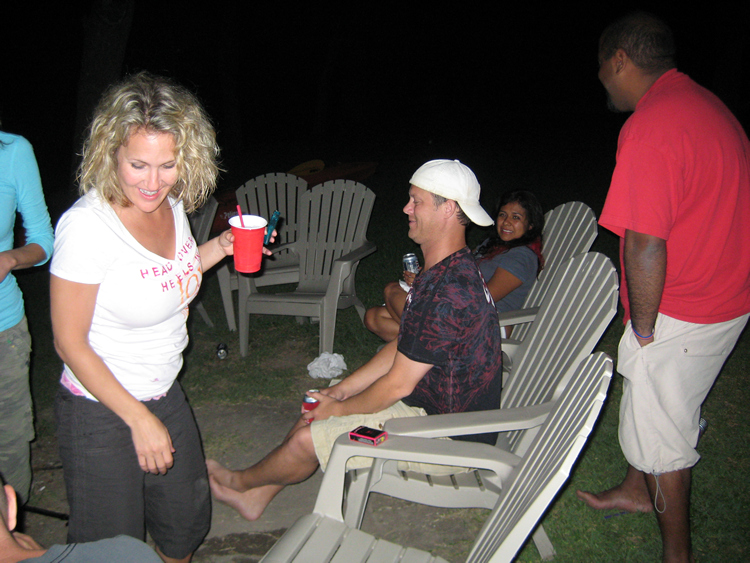 The Saturday night PARTY~!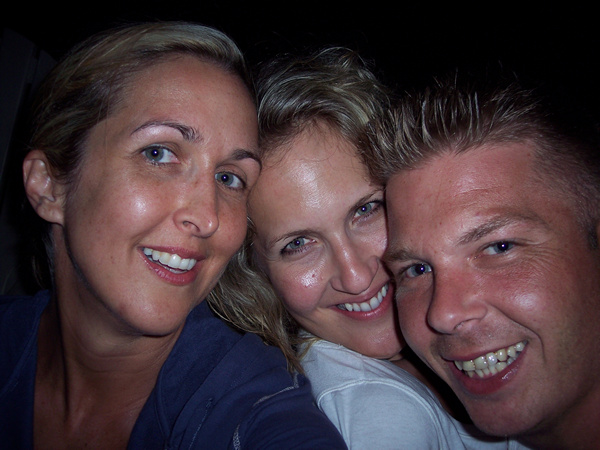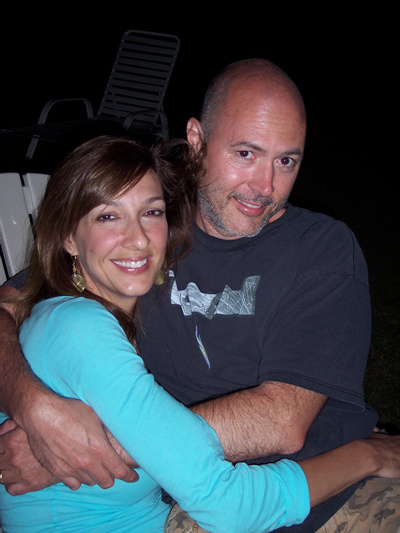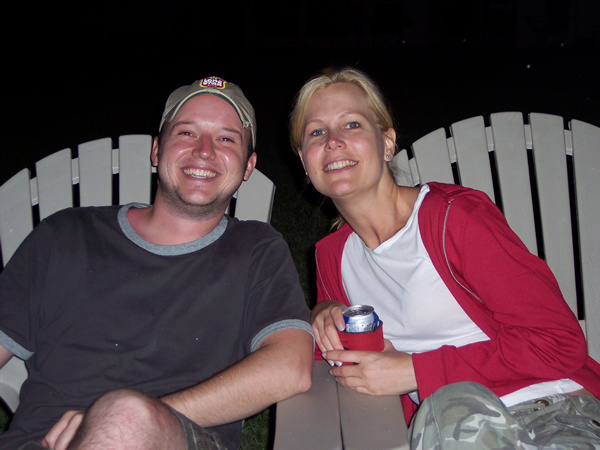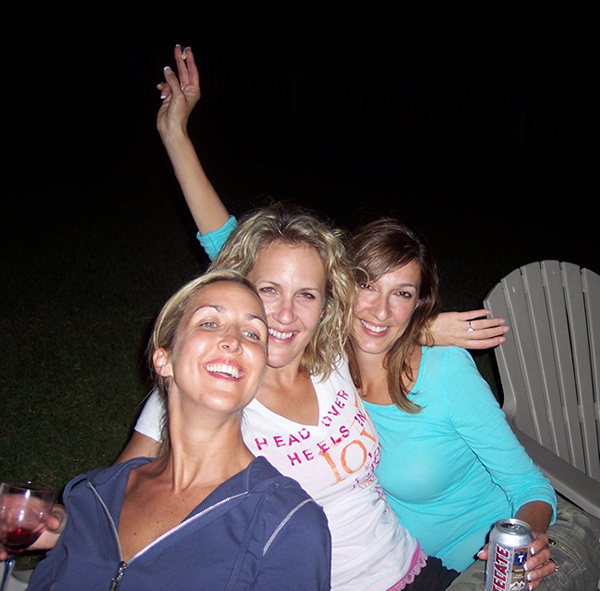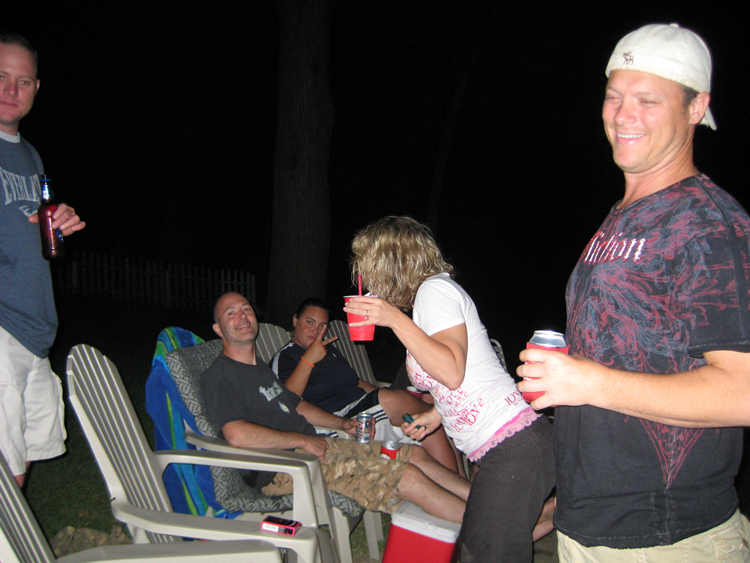 You'll notice a couple new faces in this picture.
We were joined by a couple of our next door neighbors.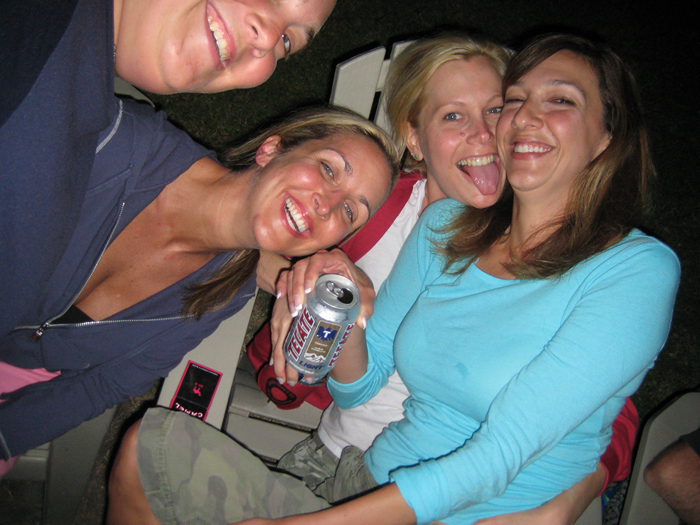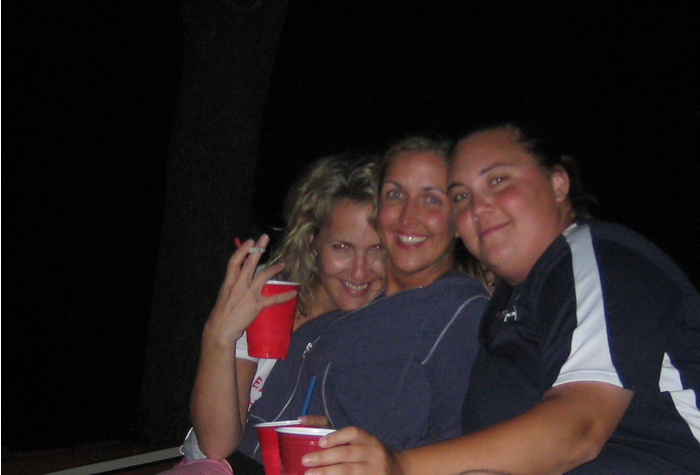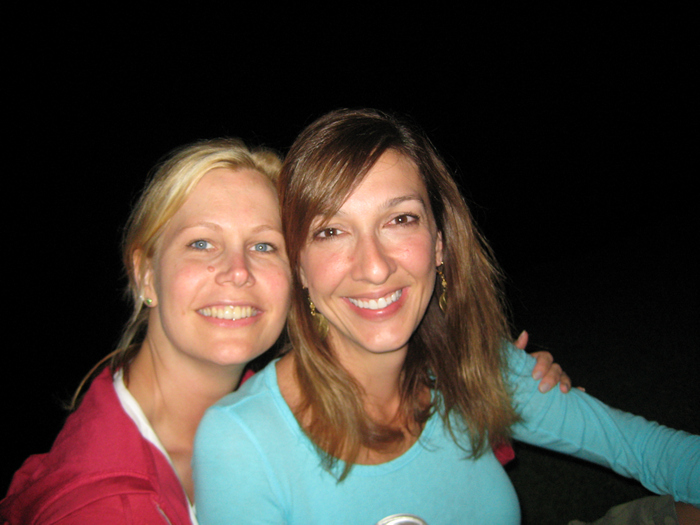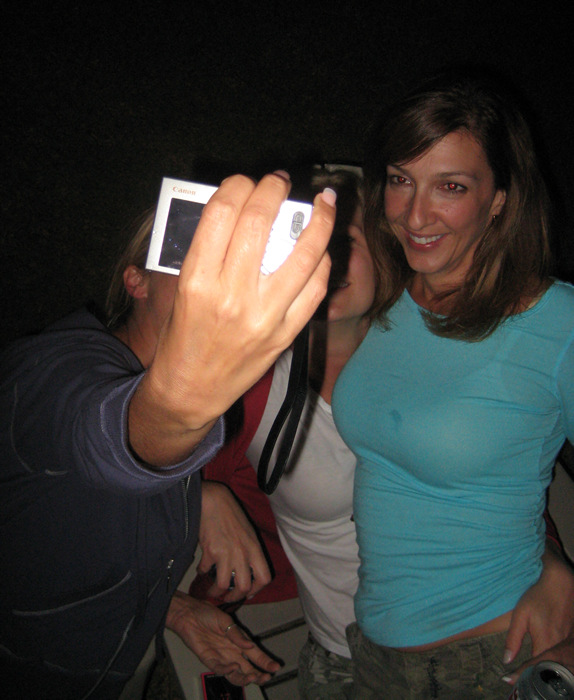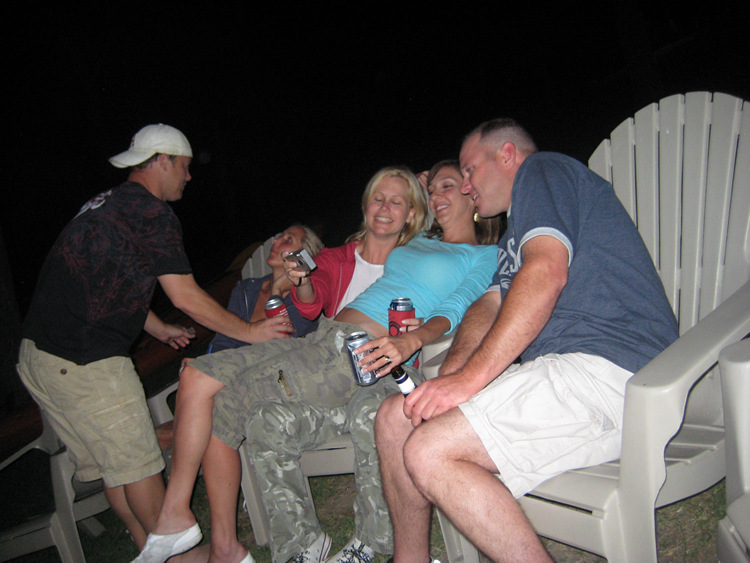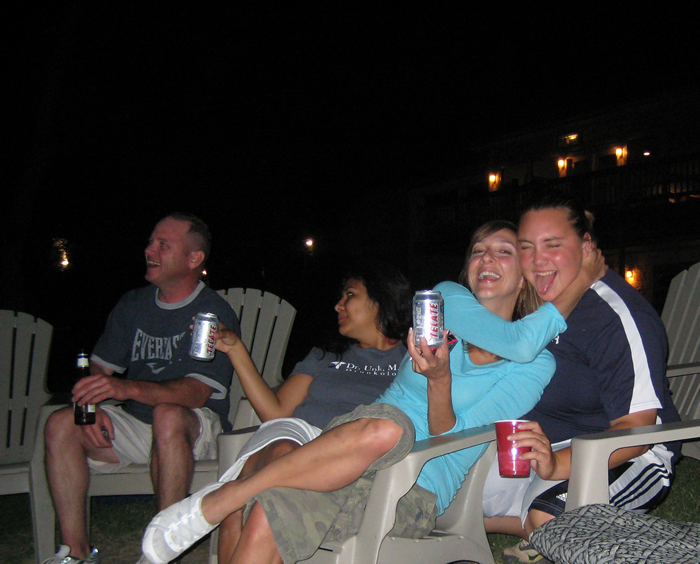 S U N D A Y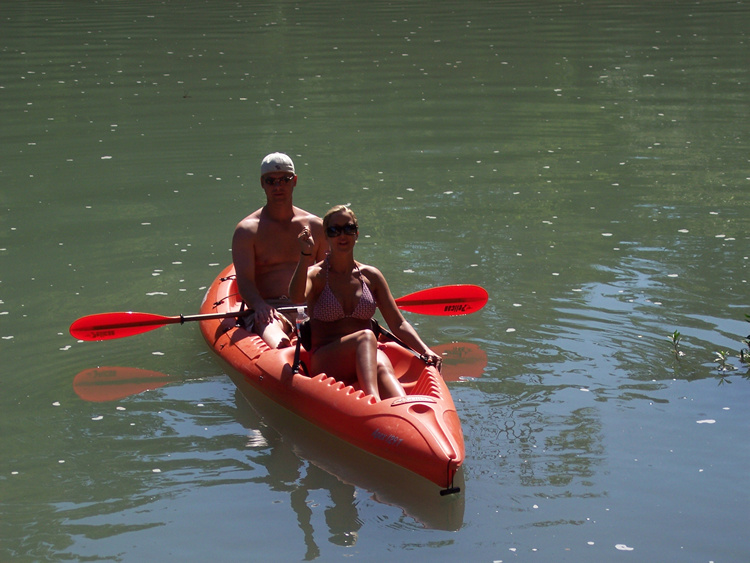 Of course, it was beautiful, warm and sunny on Sunday....
...and nobody wanted to leave.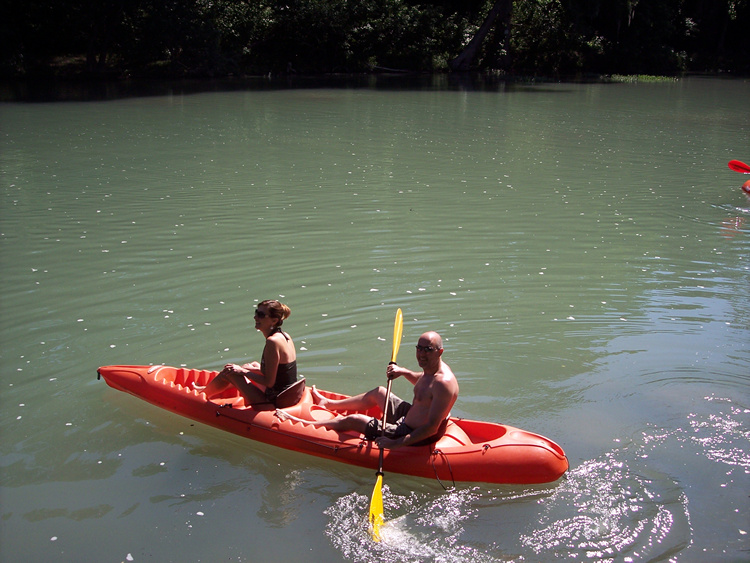 There's still plenty of time for another ride.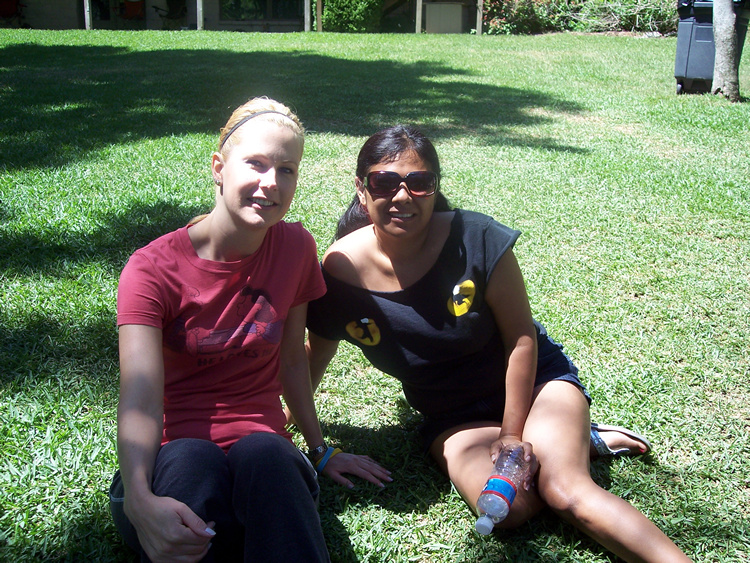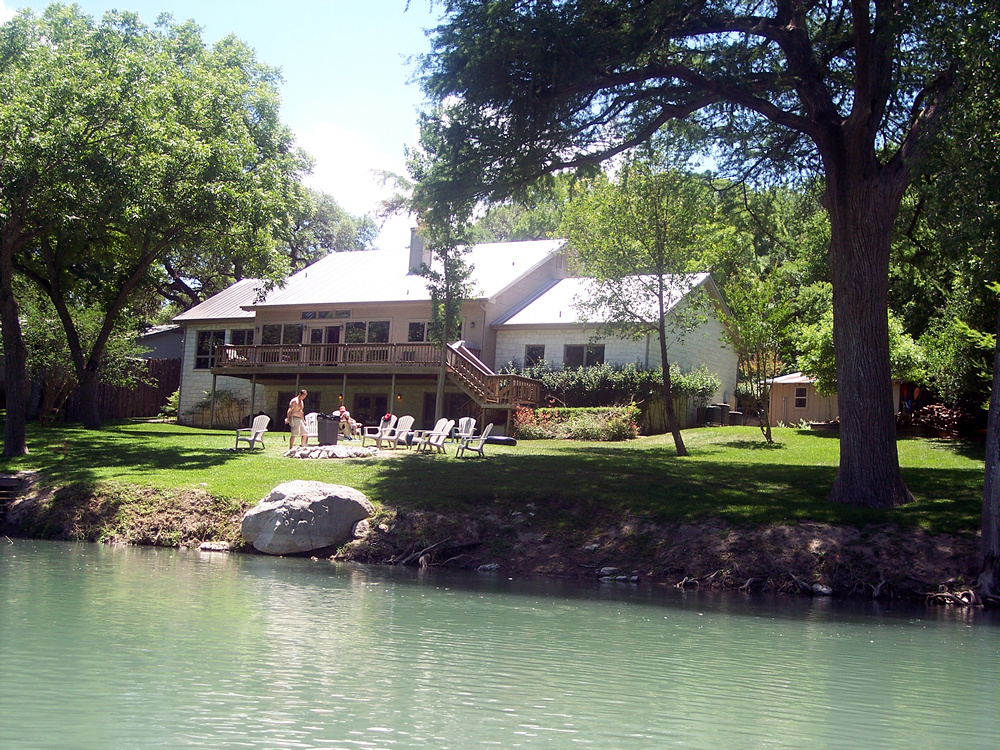 THE PAST PICTURE
We will miss you River House - but HOPE TO SEE YOU AGAIN NEXT YEAR!!!
---