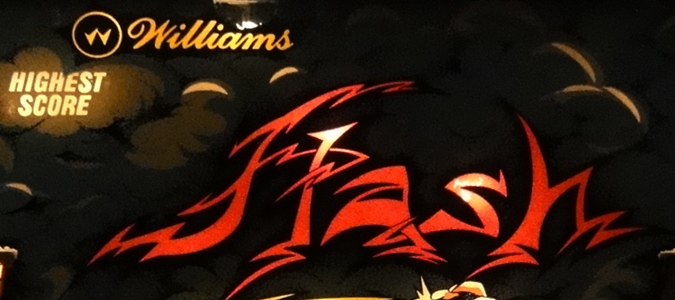 When I was growing up, I was a pinball junkie. This was before video games, when every arcade and game room was wall-to-wall pinball machines. For some reason, I always preferred the 'real' action of pinball over the 'scripted' video games. Of course, I was fighting a loosing battle, as during the 1980's video games were spreading like a virus. Eventually, most game arcades replaced all but a few pinball machines with the newer (more profitable) video games.
I still played some pinball during my college days '(83 through '87). But, over time it became harder to find one, and I had other things going on to occupy my time (like a job, girlfriend, etc.). Fast forward to a couple years ago when I discovered Joystix. They sell new and old pinball machines, video games, pool tables and other arcade games - and have a HUGE showroom. Well, it wasn't long before I stumbled on a 1979 Williams 'Flash' pinball machine. When I saw it, memories of my childhood flooded back. I played a Flash machine back in '79 or '80 - and I can remember how I was BLOWN AWAY by the sound and lights. Flash was the first pinball made with continuous background music/sound, and the first machine to use flasher lights. Some say flasher lights got their name from the game, but somehow I doubt that. Anyway, when I saw the game at Joystix, I started trying to figure out a way to talk Jacqui into letting me buy it.
Well, I have a wonderful wife, and I'm now the proud owner of a very nice 1979 Williams Flash.
UPDATE: Flash has been sold. It was a hard decision to sell it (and I took a loss), but I had to do it. I'd just spent about a month (and over $700) fixing up a 1979 Gottlieb Genie, and I didn't have any place to keep it (it couldn't stay in the garage). So I sold Flash, and moved the Genie upstairs.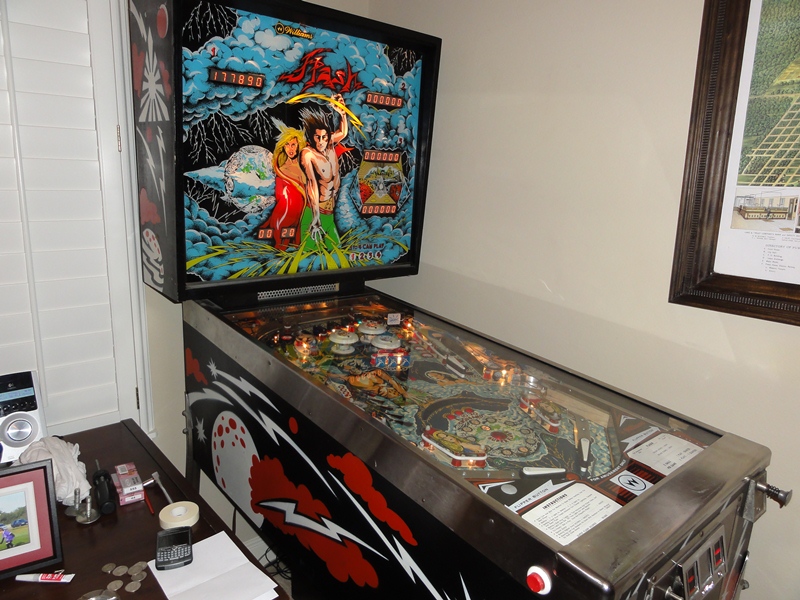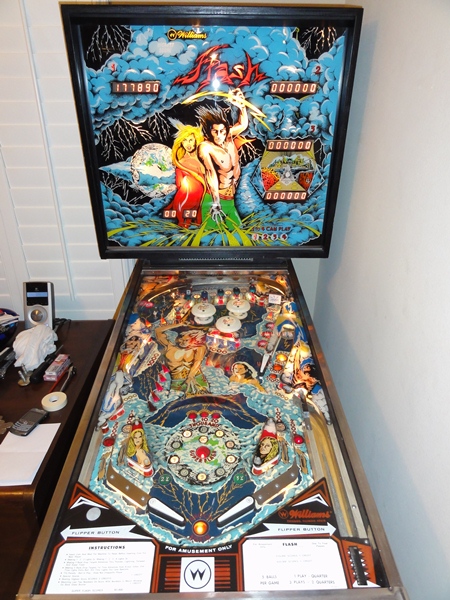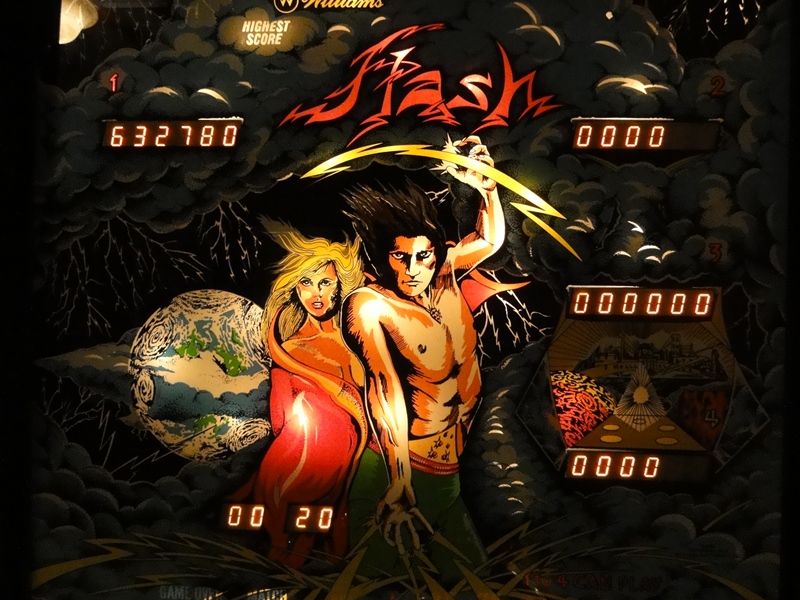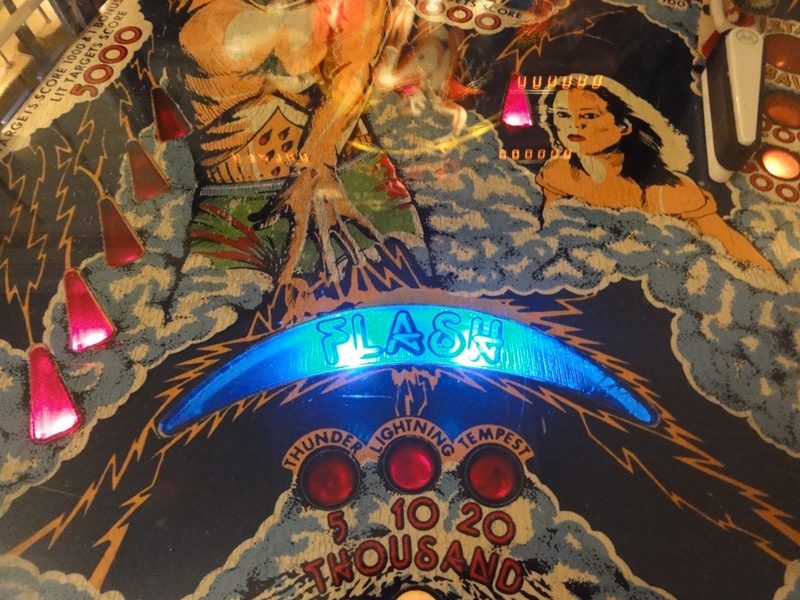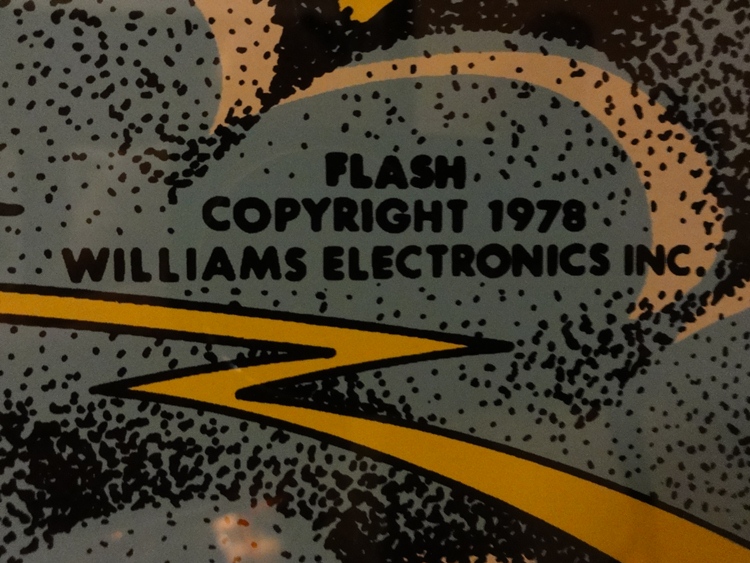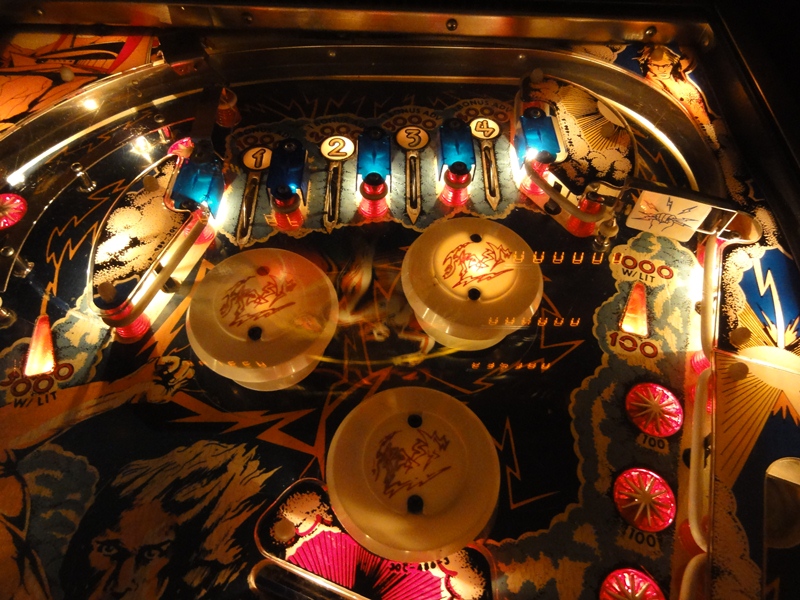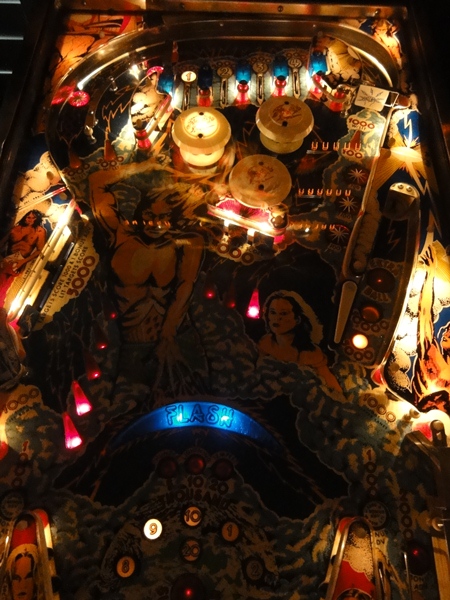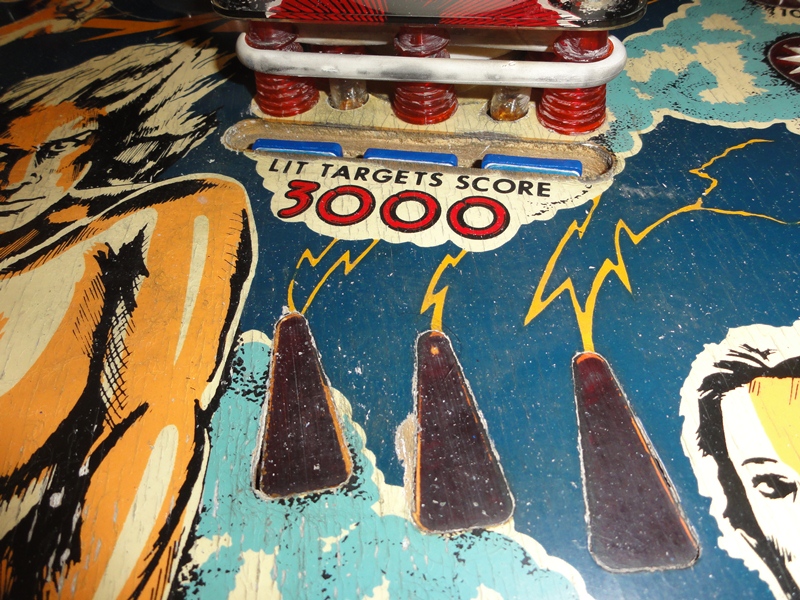 The machine was in very good shape when I bought it, but I used some Novus2 to shine up the playfield a bit more.
Notice the pic above, and after cleaning below.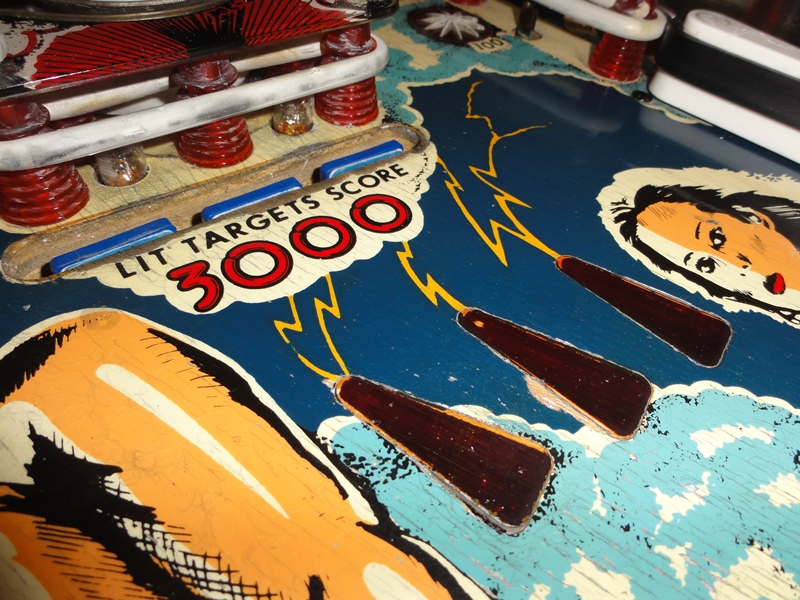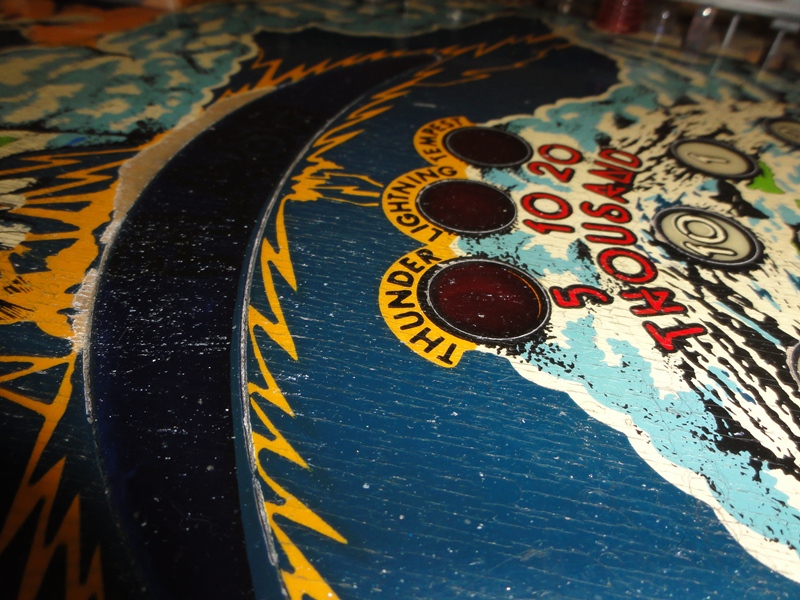 Here's another set of before (above) and after (below) pics. I highly recommend Novus2 for playfield cleanup.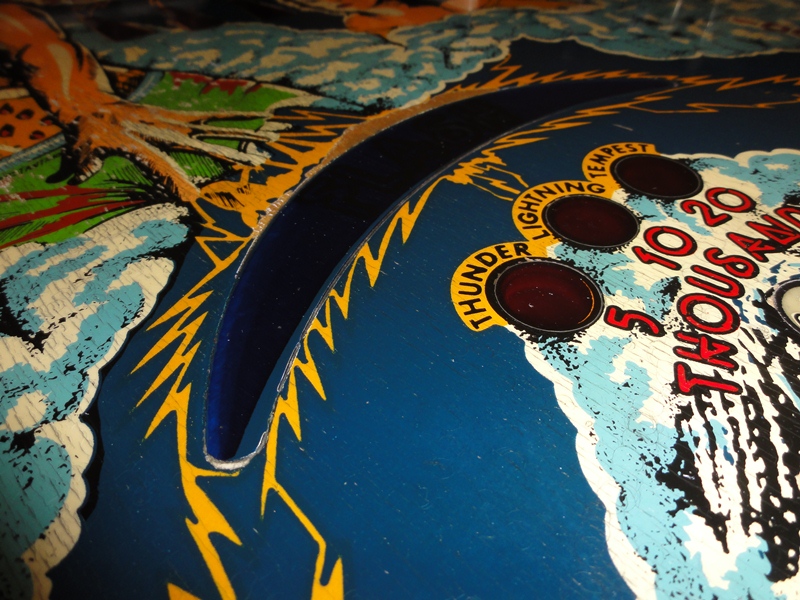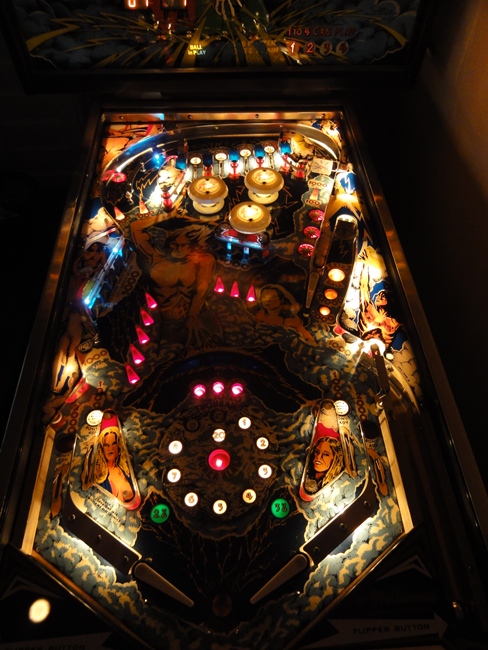 I've had a TON of fun playing my Flash.
UPDATE: Here's some pictures I took when I was selling Flash - the last pics of my Flash.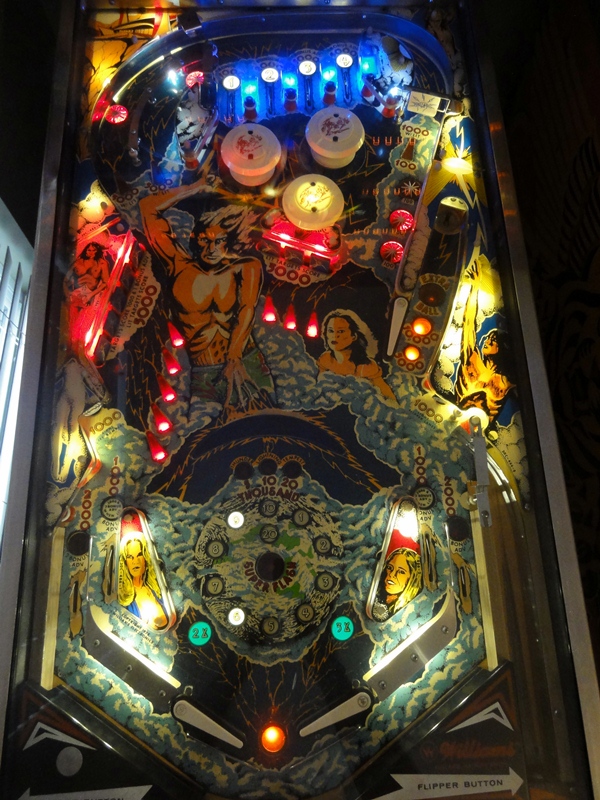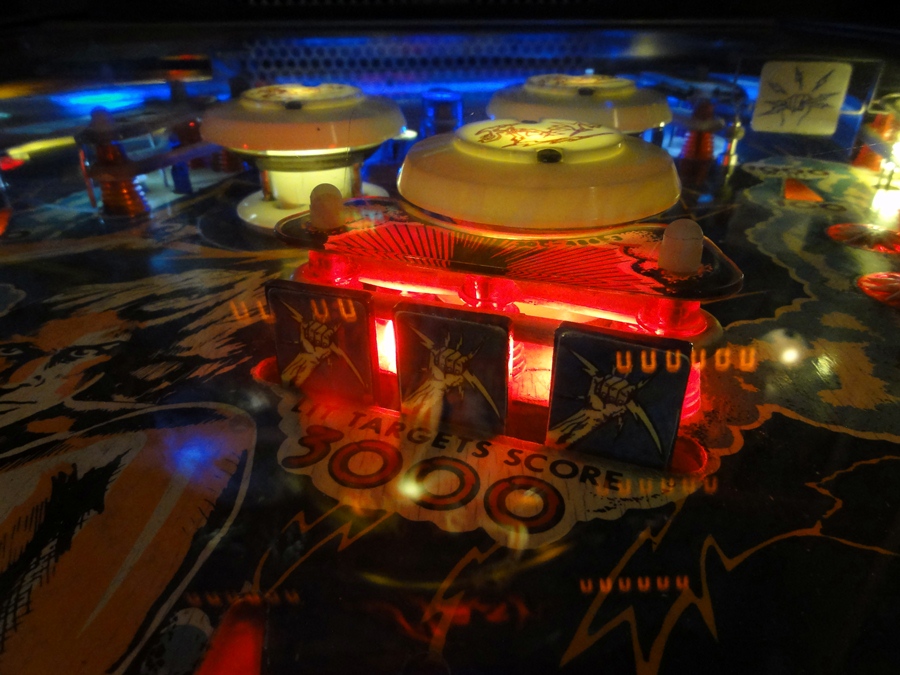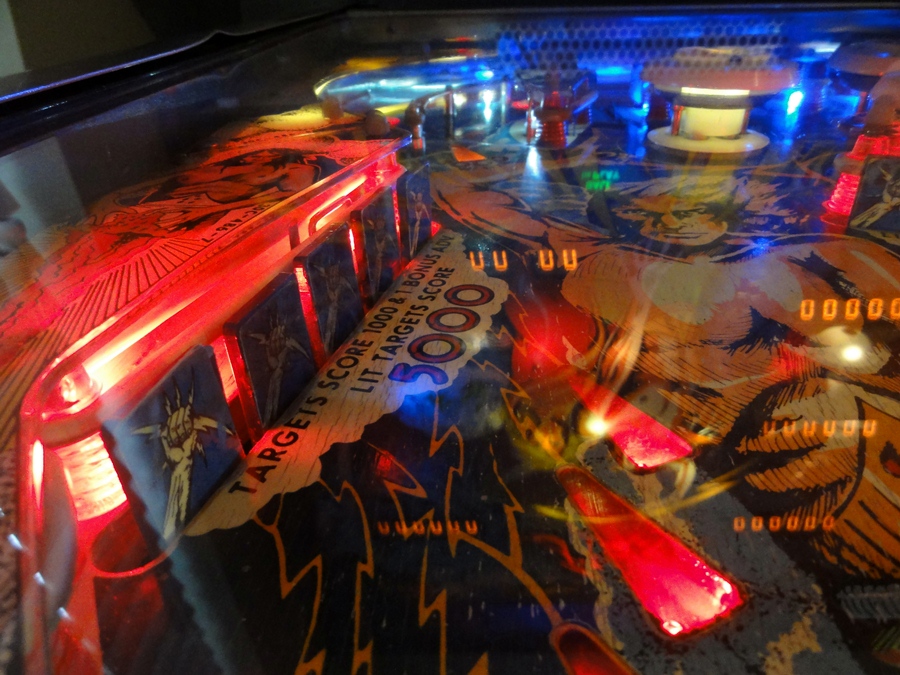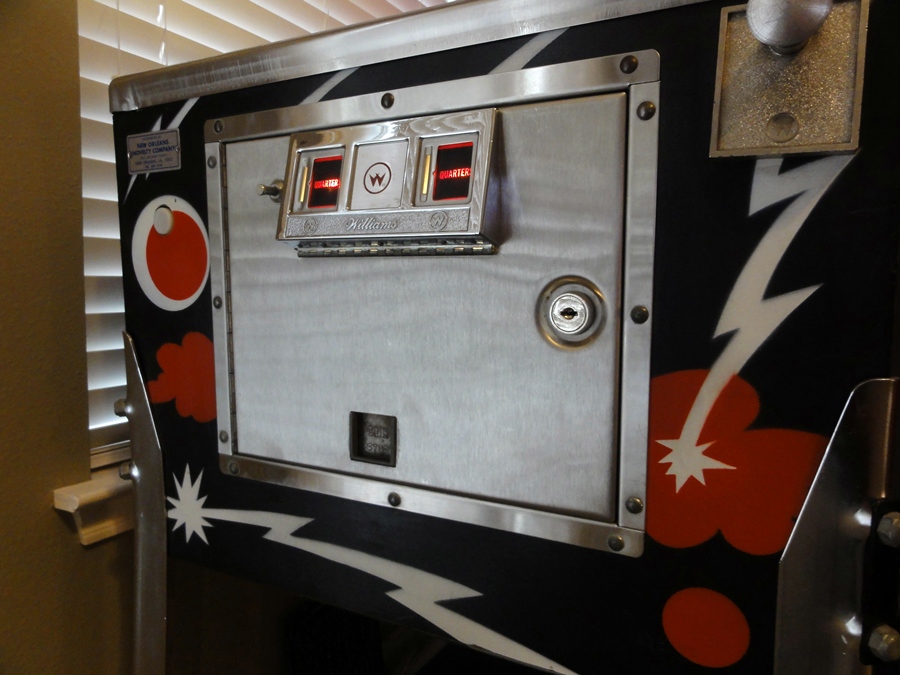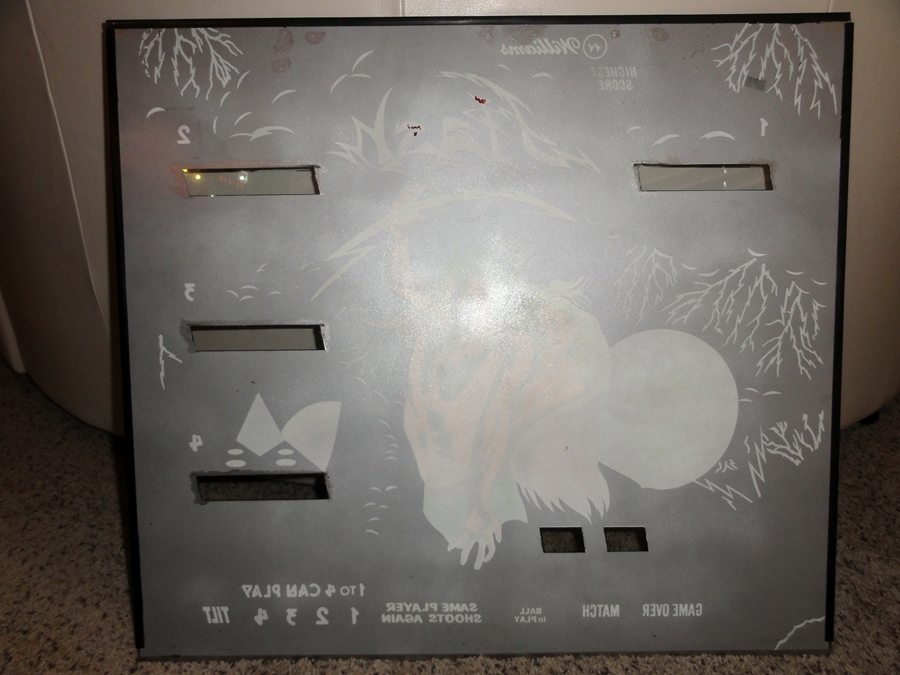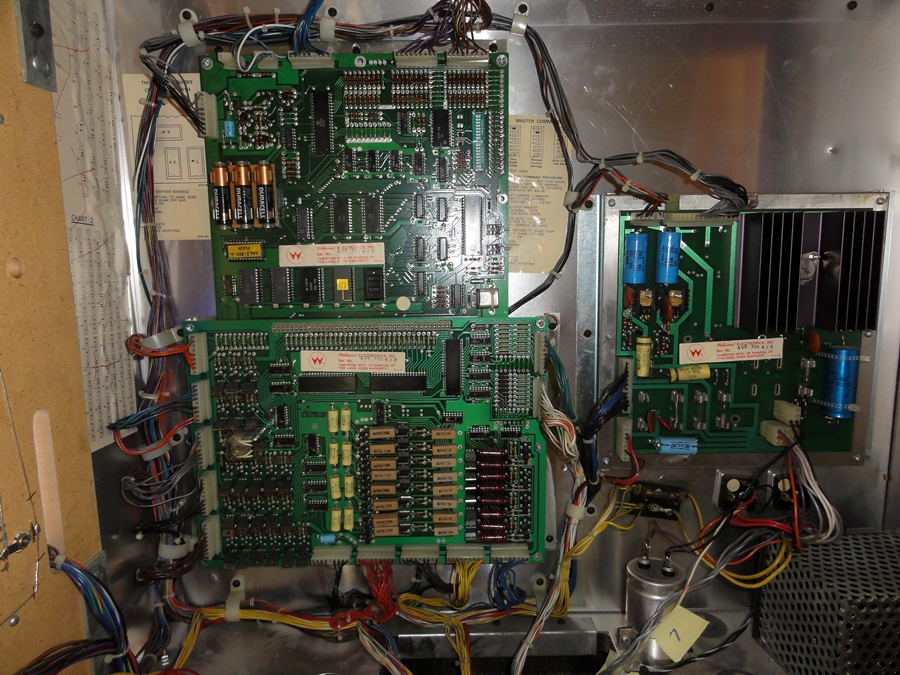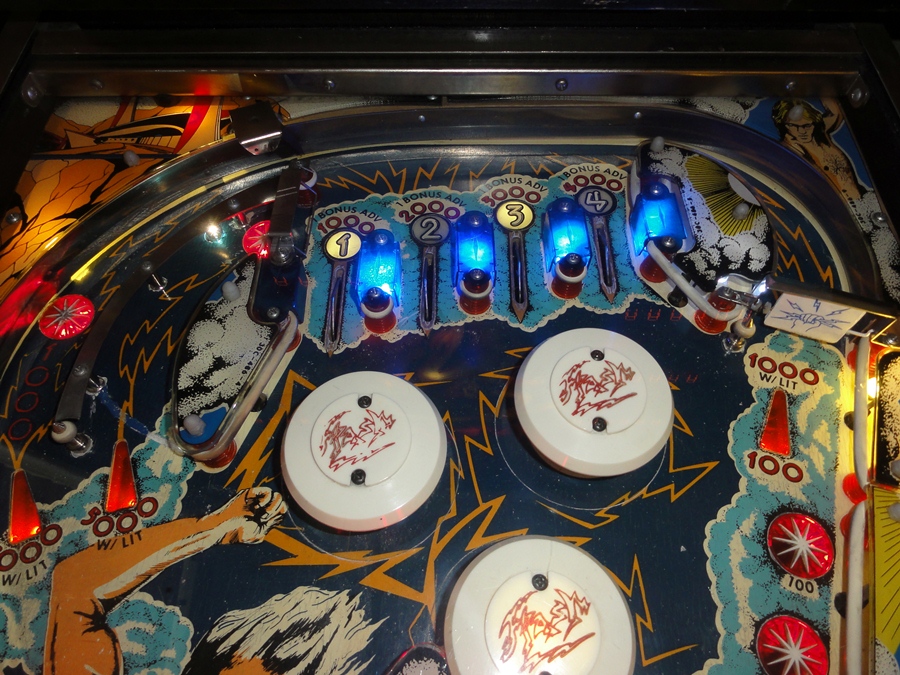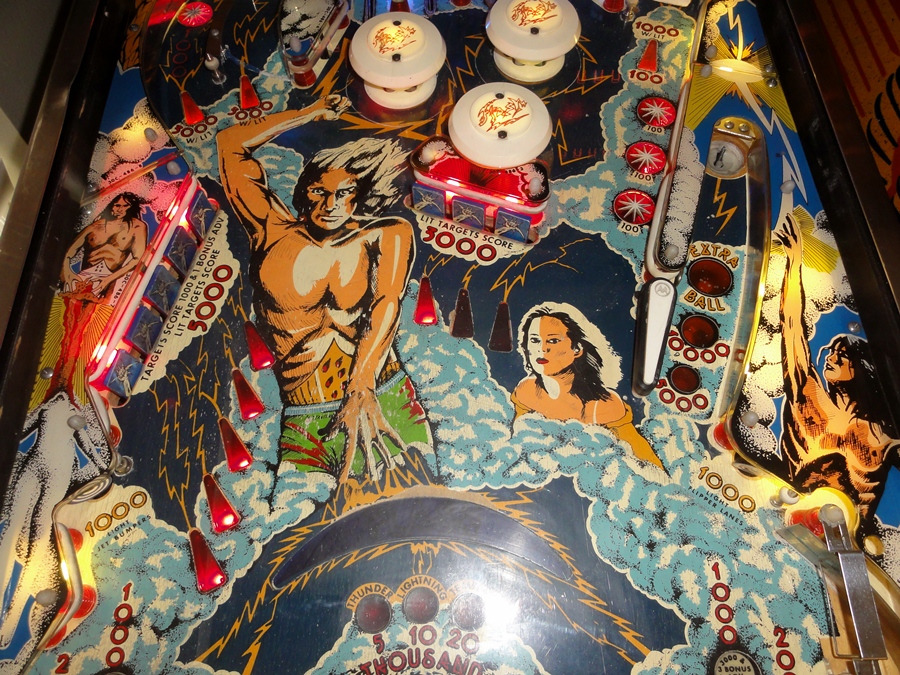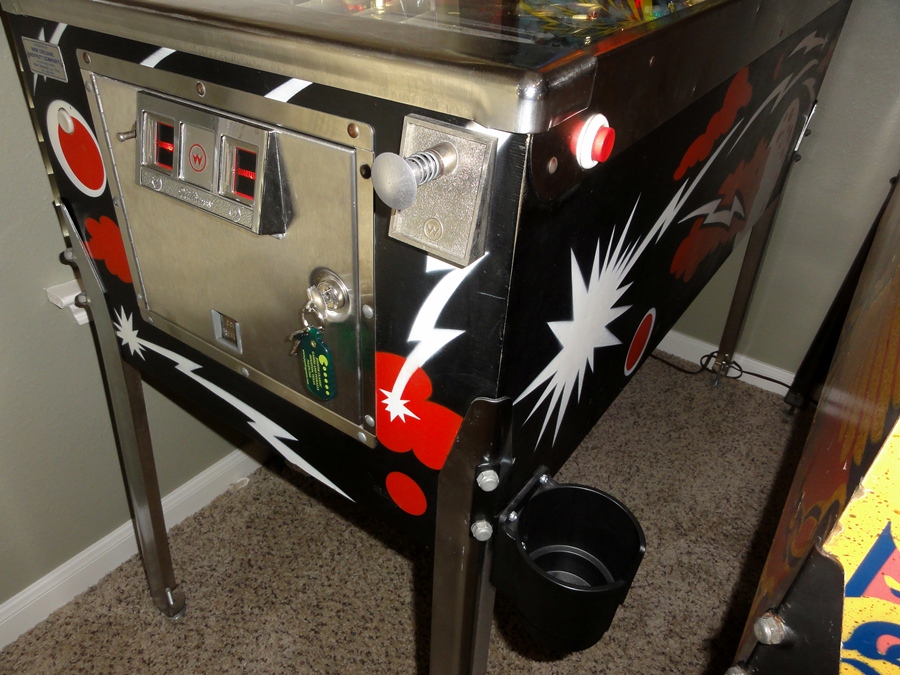 GOOD BYE FLASH....
---