I never imagined that our little gaming group would grow into the monster it is now. I won't bore you with the details, because I know with the pictures below, nobody is actually reading this. I'll just say - Texas Combat Crew - has treated me to many awesome times. Yep, there's nothing better than getting together with friends, having a few cold beverages, playing some games...and visiting with some NFL cheerleaders! Many thanks to Bossman for making this a LAN Party to remember.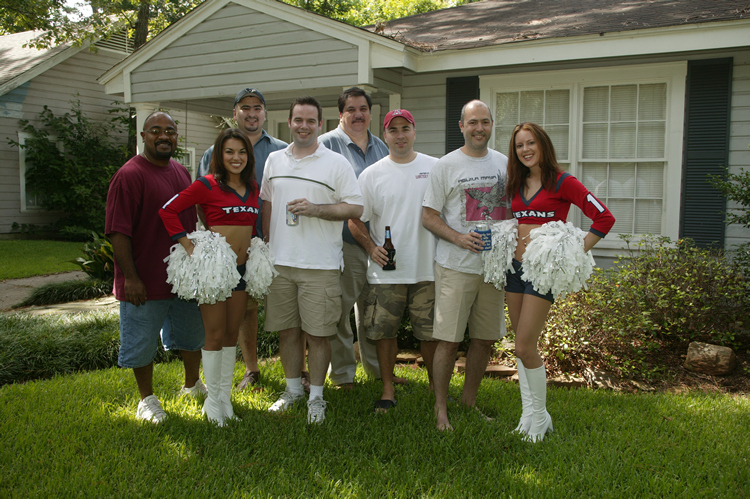 From left to right: BigRob, Heather, Ram, KidChronic, War Gear, Cracker, SunKing, Ginger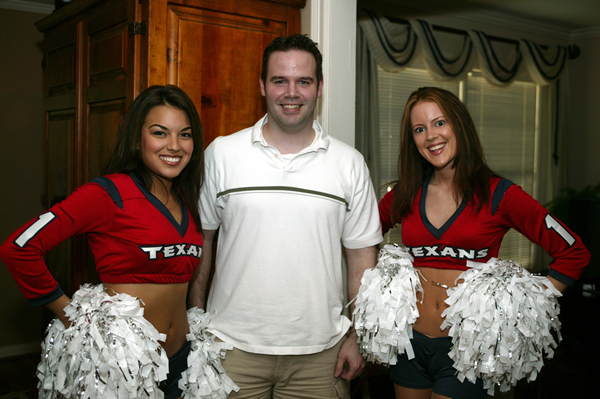 GO TEXANS - and GO TCC!!!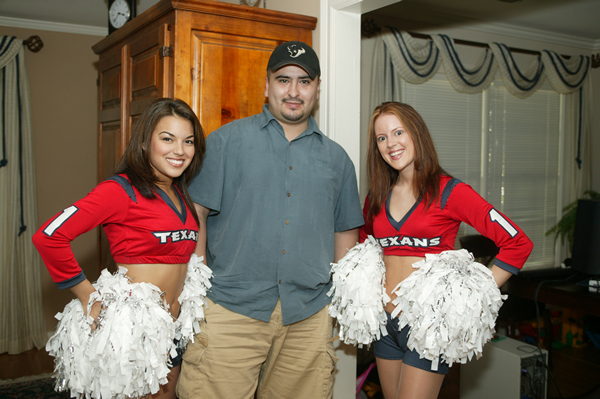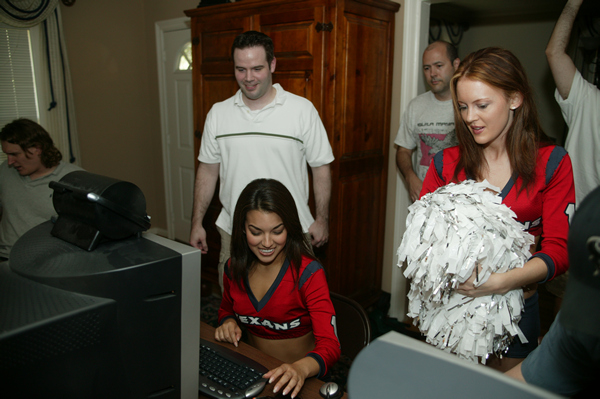 Let's get those girls in the game!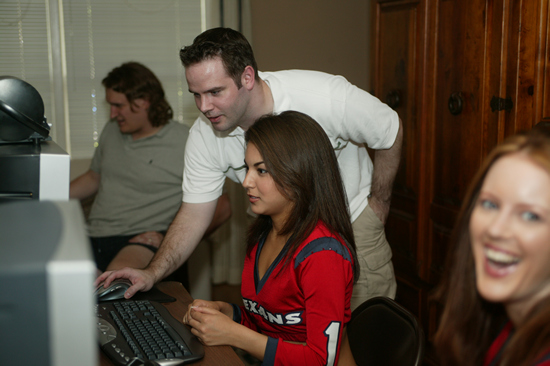 KC shows her how it's done.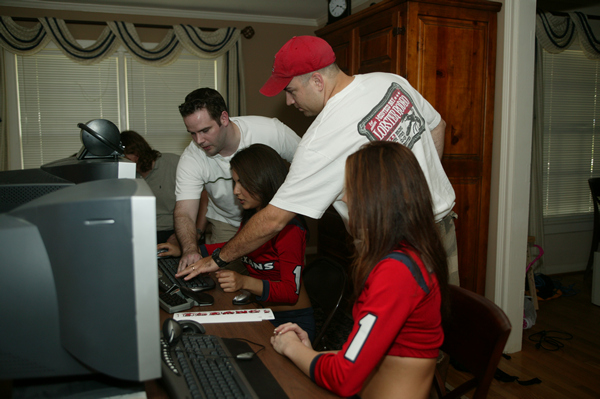 Of course, Cracker wants to help too.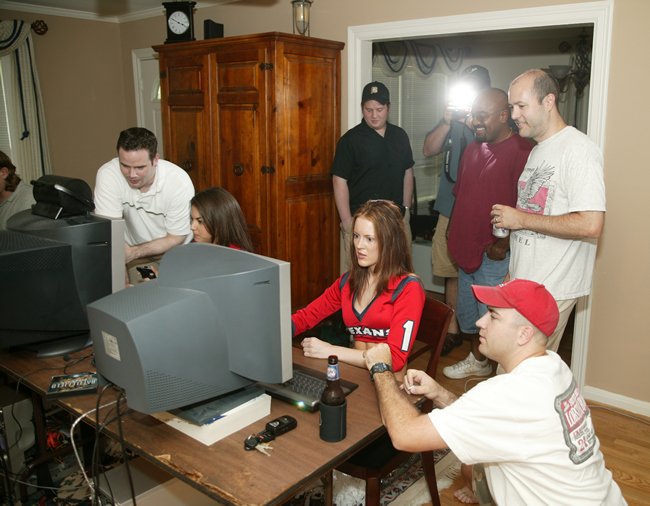 Ram takes a picture.....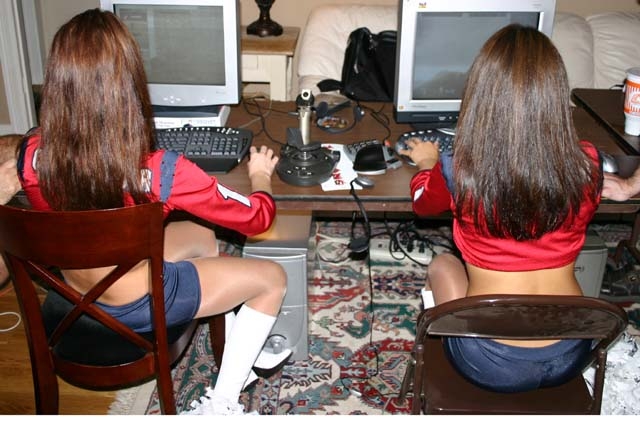 ...and here it is! Good job Ram!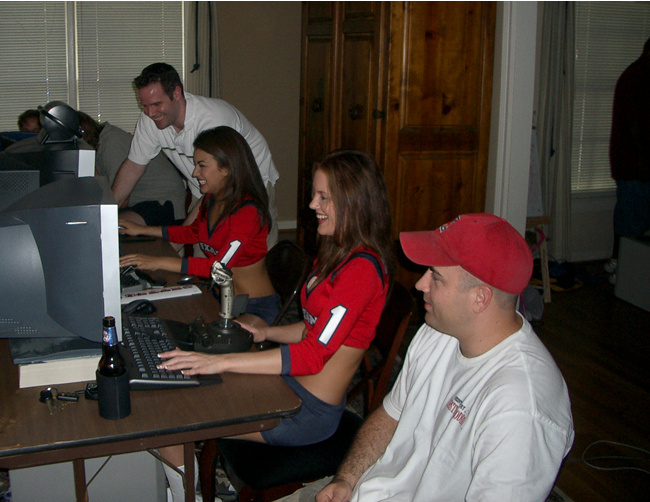 I'm waaaaay too mature to make jokes about...the joy stick.
...right?
We had a blast! And believe it or not, I think Heather and Ginger had a good time also. Ginger actually got a kill - woohoo!
A couple other people were at the party who didn't make it into any of the pictures - of course, Bossman and Doc.Holiday get special mention. K-OTIC also showed up right after the cheerleaders left (bad timing!). We also had JoeGeek and one of his buddies on laptops hooked up with some wireless action. ...ahhh, good times. We drank so much beer - I never even cracked open the bottle of tequila I bought for the occasion.

---