The third Texas Combat Crew LAN party was held in San Antonio over the April 16-18 weekend. This was - without a doubt - the Big LAN Party of 2004! For me, it all started on Friday with a Road-trip from Houston. Me, BigRob, Ram, KidChronic, K-OTIC, Red Barron and Wideout made the convoy....10-4 good buddy - pass me a beer!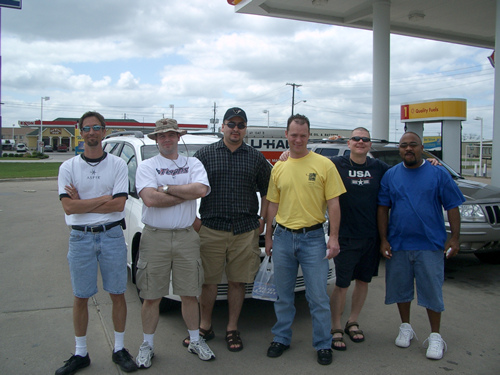 The Convoy Crew -=TCC=- stocks up on much needed supplies.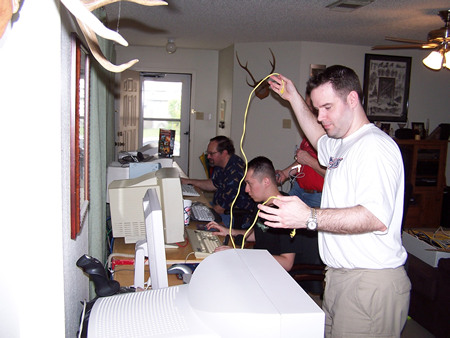 We arrive in San Antonio - and KC actually enjoys setting up all the gaming gear.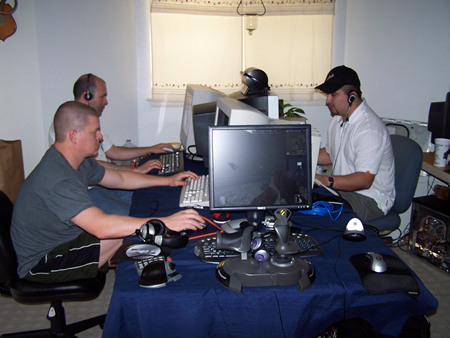 Despite the afternoon sun - we managed to get in some good games...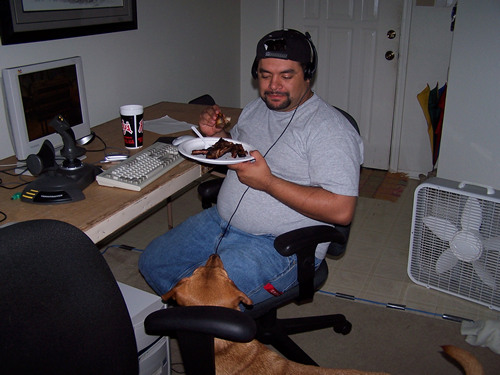 ...and we ate some yummy grub.
Dragonscales will tell ya - Boomer can BBQ 'dem ribs!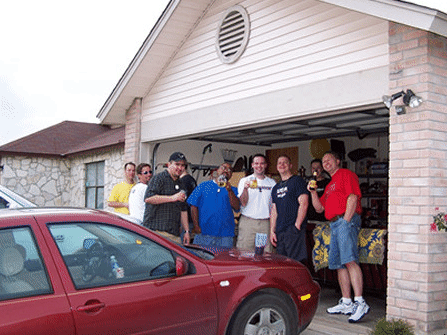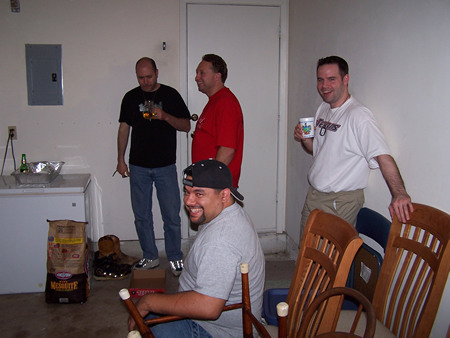 The Friday Night Garage Party - this is where it starts to get ugly....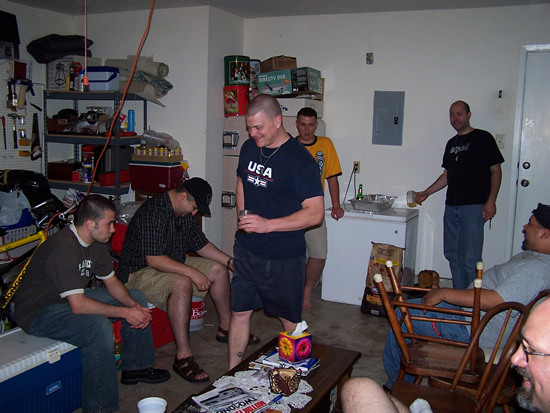 ...and I ain't just talking about K-OTIC....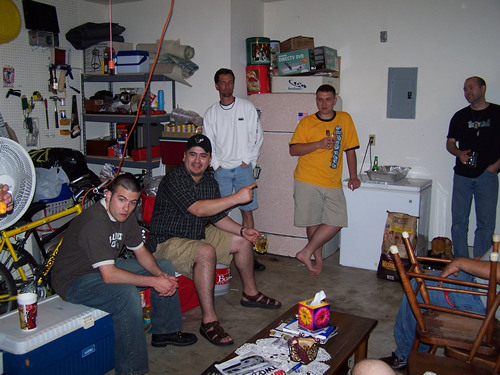 ...nope - I'm talking about....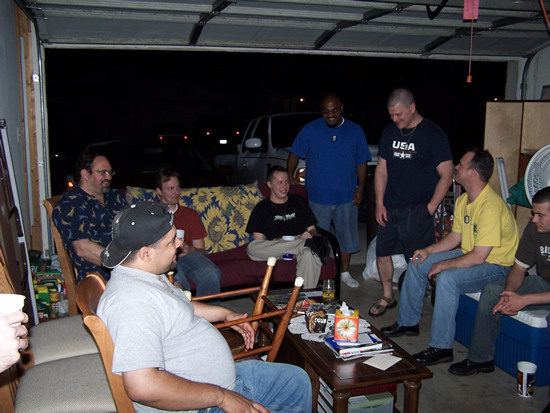 ...getting silly drunk.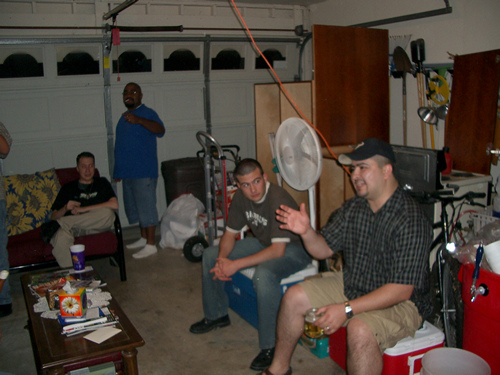 And here is our biggest mistake - we let Ram sit next to the Keg.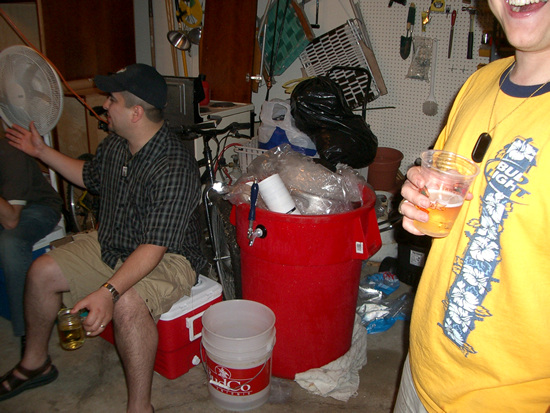 Yep - we managed to float that sucker in less than eight hours.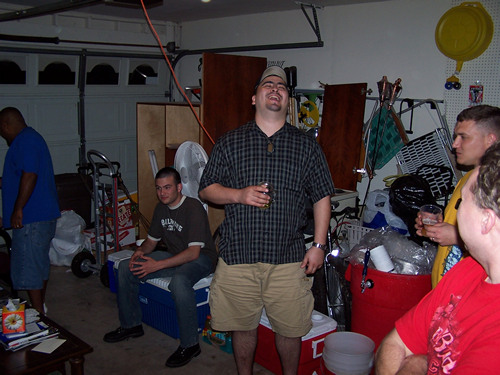 Oh sure, it's all fun and games now ....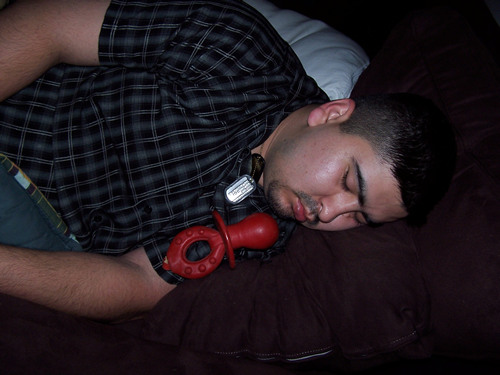 ...but you'll pay for it later. ;-)



CLICK HERE TO WATCH A MINI MOVIE OF THE LAN PARTY ACTION!!!
Give it a second or two to load.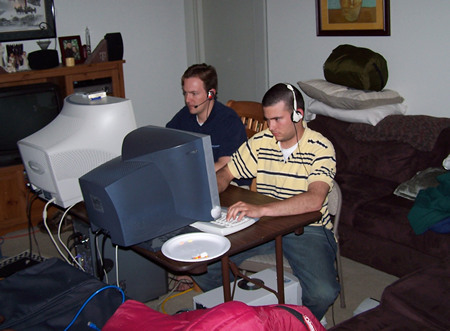 Flip Mode and Cop Killa get a table to themselves - lucky bastards.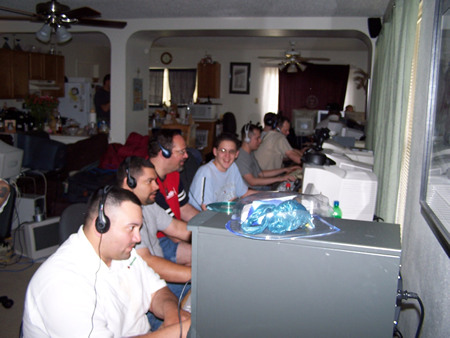 ...getting a little crowded Saturday afternoon...

...but nobody seems to mind.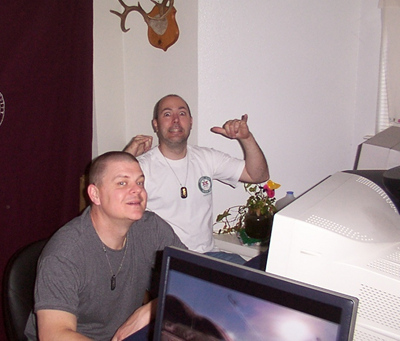 Game on!!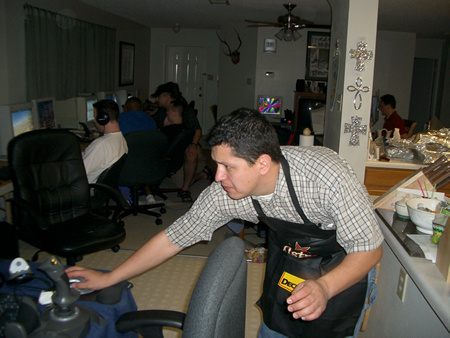 Yes, Poseidon is wearing an apron.
Buy ya know what, when you can cook as good as he can - nobody makes fun of you.
Well, almost nobody.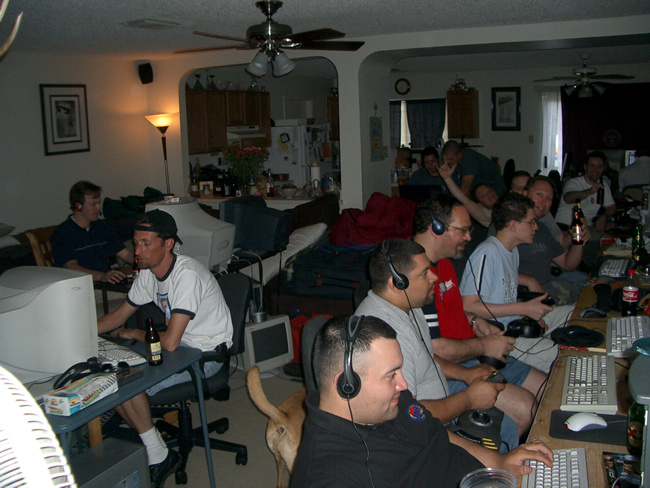 HELL YEAH - LAN PARTY ACTION!!!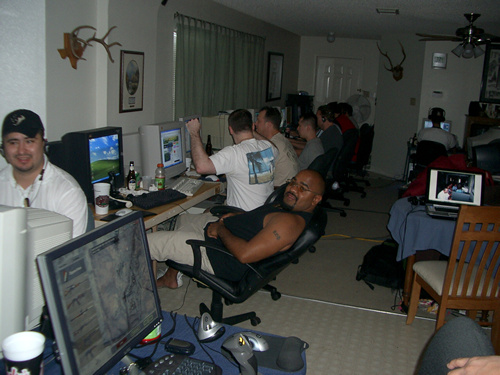 BigRob is a P.I.M.P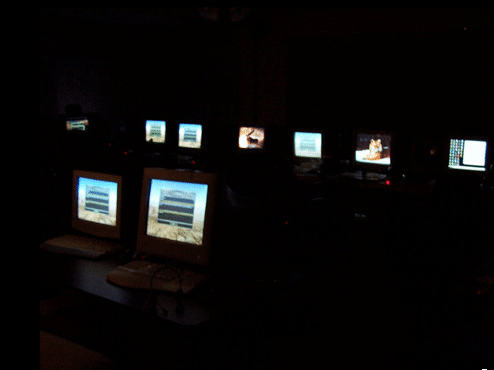 Dang - it's dark in here. Oh, that's better - thanks!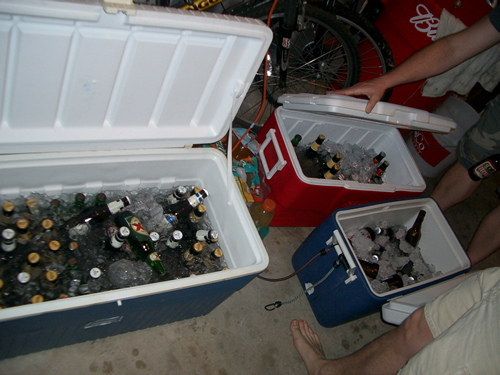 Sure, we floated the keg Friday - but that doesn't mean we didn't have any beer Saturday night.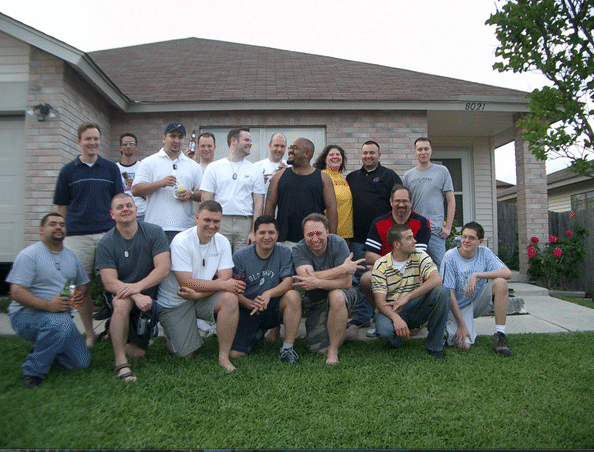 -=TCC=- LAN PARTY
Top Row: FlipMode, Wideout, Ram, Red Barron, KidChronic, SunKing, BigRob, Firebug, Getto Child, Blue (Gx)
Middle Row: Hobbs
Bottom Row: Dragonscales, K-OTIC, Chef Boomer, Poseidon, Tiger, Cop Killa, Dude_
---