August 27, 2006 - Cynthia Woods Pavilion GODSMACK with ROB ZOMBIE and SHINEDOWN at Cynthia Woods. Folks, this was an AWESOME Rock-n-Roll show. Shinedown kicked ass - I still say he is one of the best singers and can get a crowd excited better than anyone. Zombie also put on a kick-ass show. Lots of horror movie visuals (you would expect that from the director of horror movies) and lots of pyro. Finally, Godsmack came out and closed the show in FINE fashion. This was my first time to see Godsmack, and I was impressed. Mid-way through the 1st song I vowed to see them again (and I will - on July 17, 2007).
I did not bring a camera to this show. But, I've decided to 'back-fill' my concert archive. So I've gone searching the web for pictures from concerts I've attended. ...and sure 'nuf - I found some.
Now, I want to give full credit for all these pics. Remember - I didn't take ANY of the pictures on this page. They ARE pictures from the August 27th show, but every picture on this page was taken from The Official GODSMACK Website.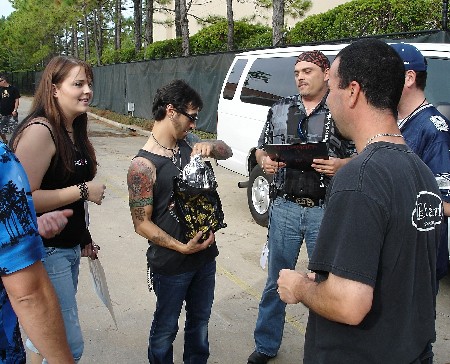 The pre show autograph session...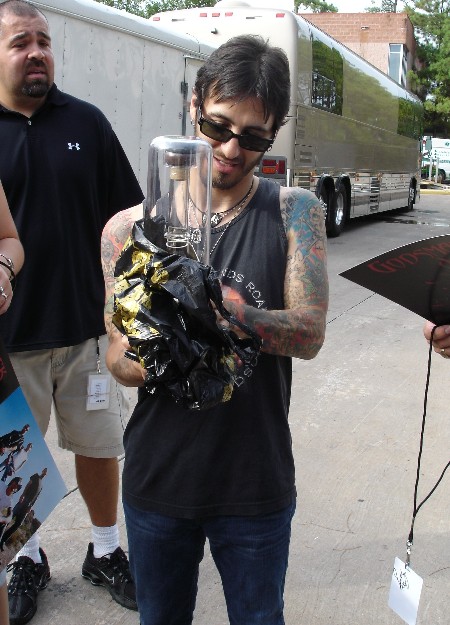 ...a fancy bottle of tequila.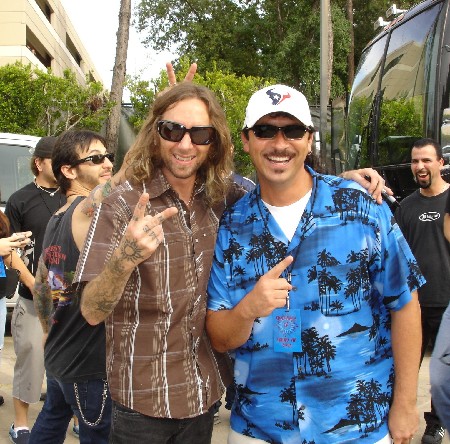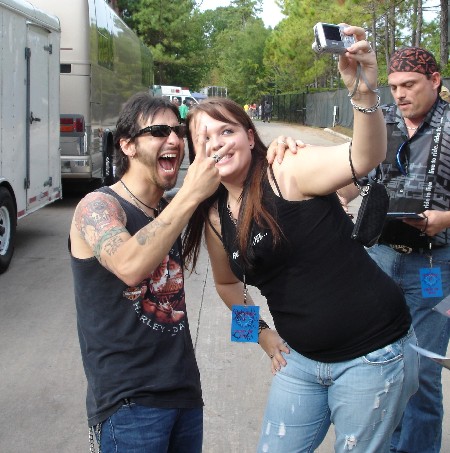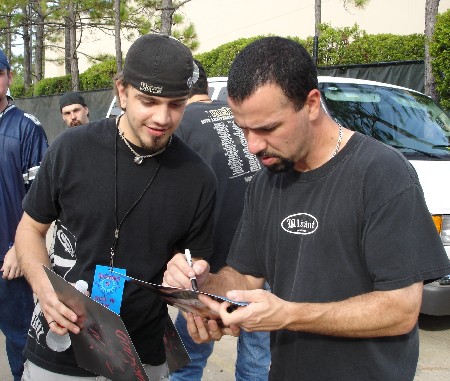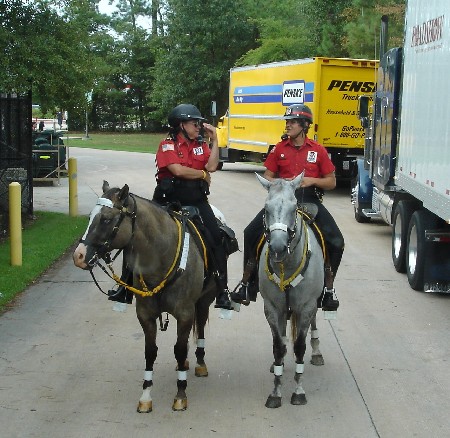 I guess the guys from Boston don't see this often. :)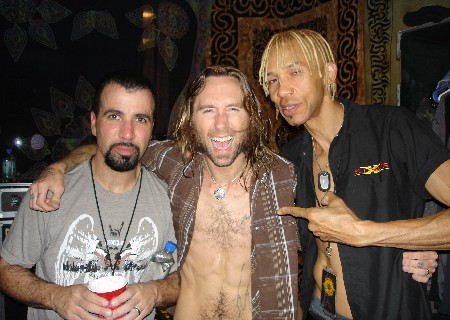 Doug from Kings-X on the right...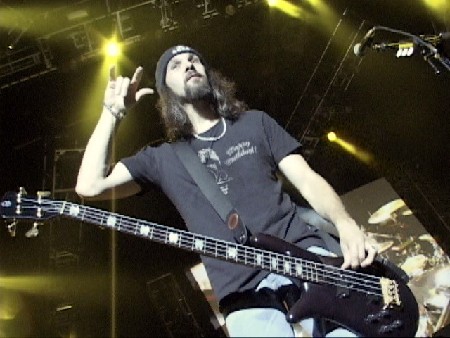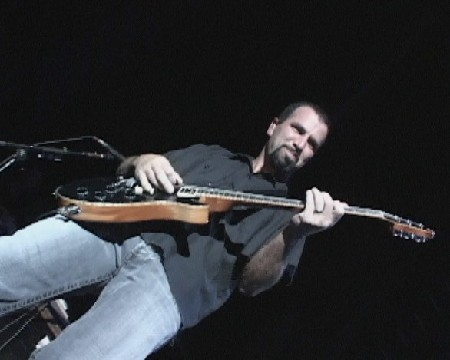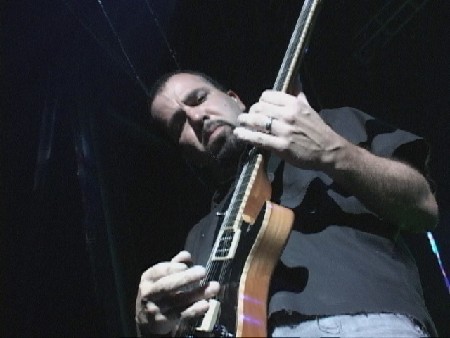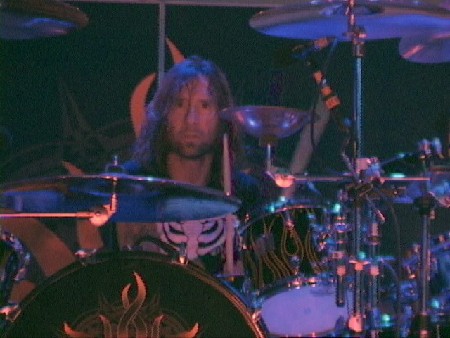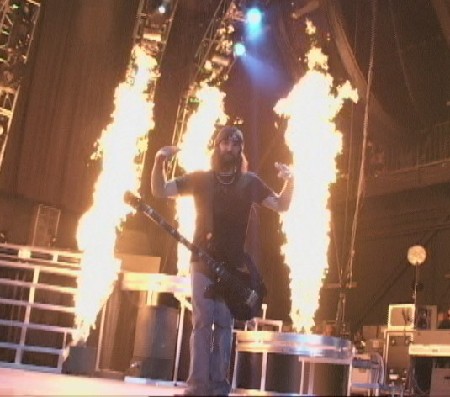 YYEEEAAAAAAAAAHHHHHHH!!!!!!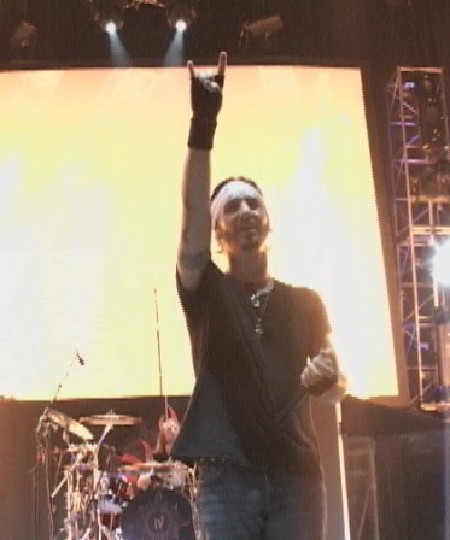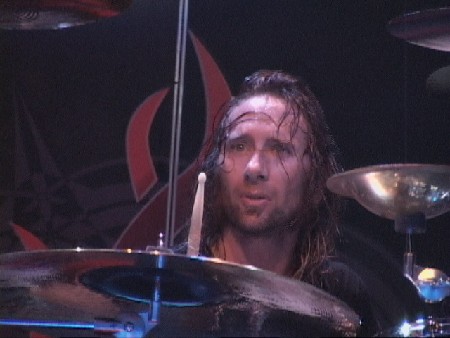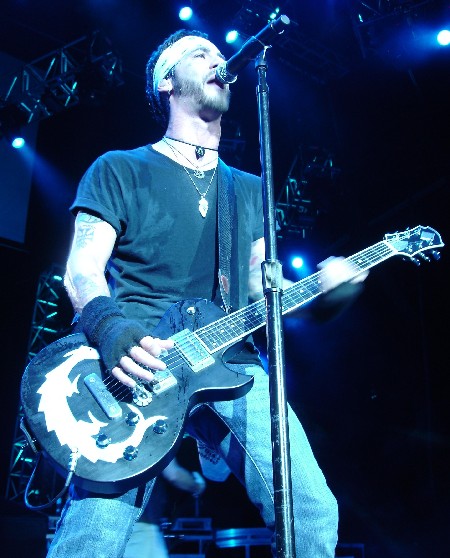 ---