October 18, 2007 - Jacqui and I made the drive to Austin, TX to see Chevelle play at Stubbs BBQ. This was my first time to see a show at Stubbs. I really didn't know what to expect, I mean.... it's a BBQ place? Thankfully, I was pleasantly surprised. It's almost like a big backyard party. ...and there were plenty of places to grab a cold one (and some BBQ!)
Jacqui and I met up with some long time friends of mine for a few beers before the show. It really was great to be able to relax, and chat it up with Lambo and Jay (not pictured)...we had some good laughs.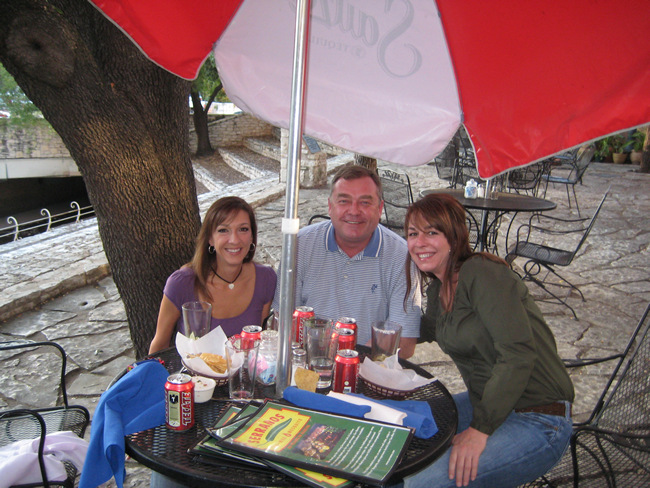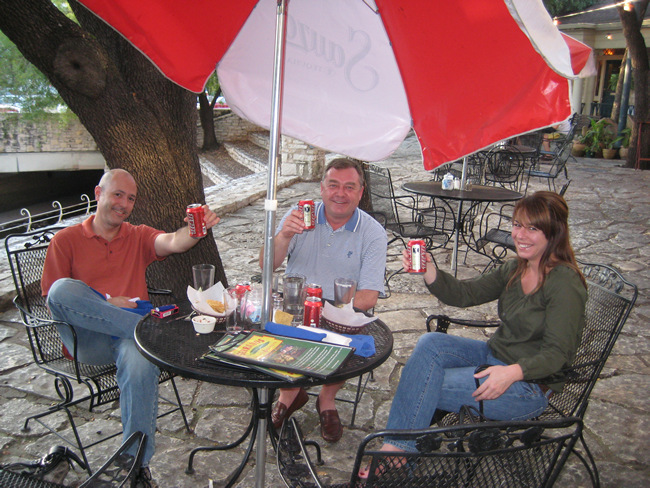 After some cervesa and salsa - we were off to the show!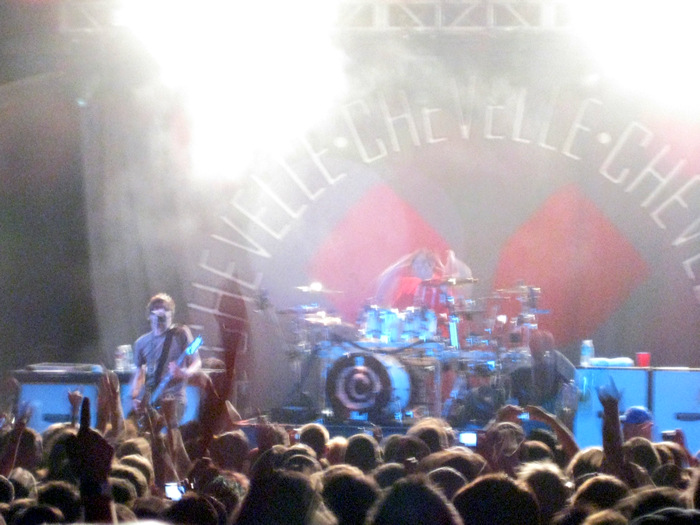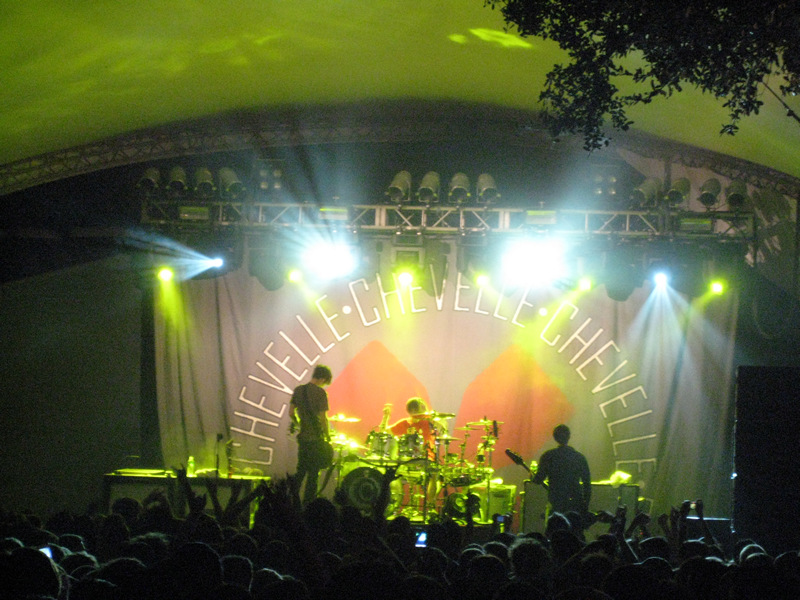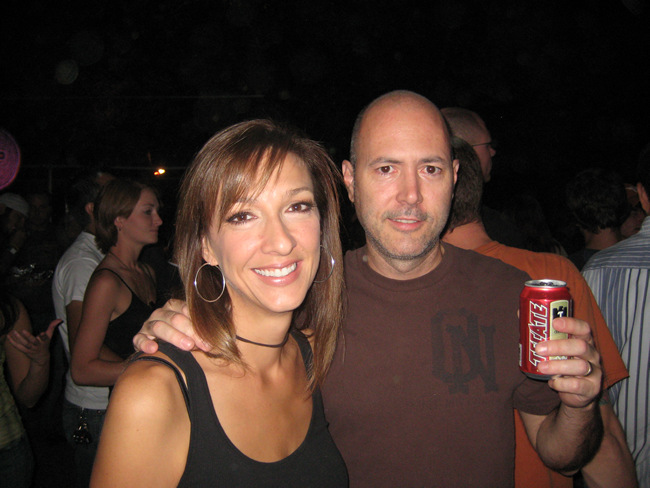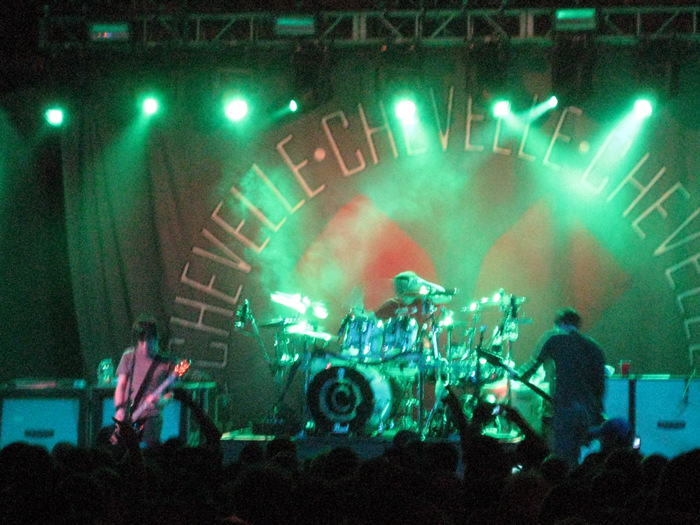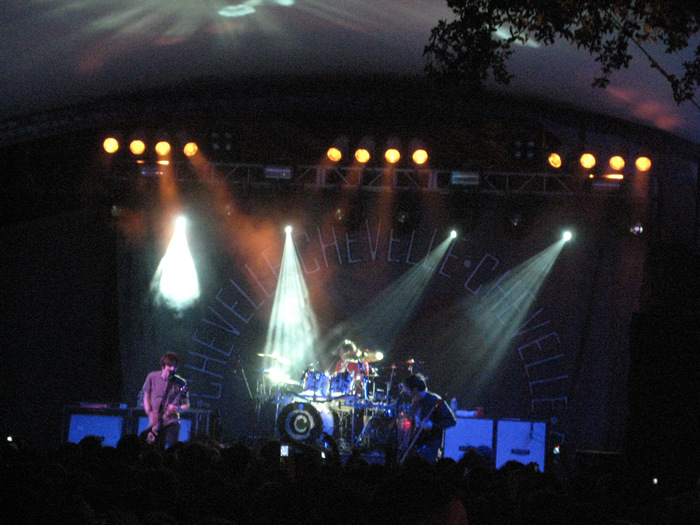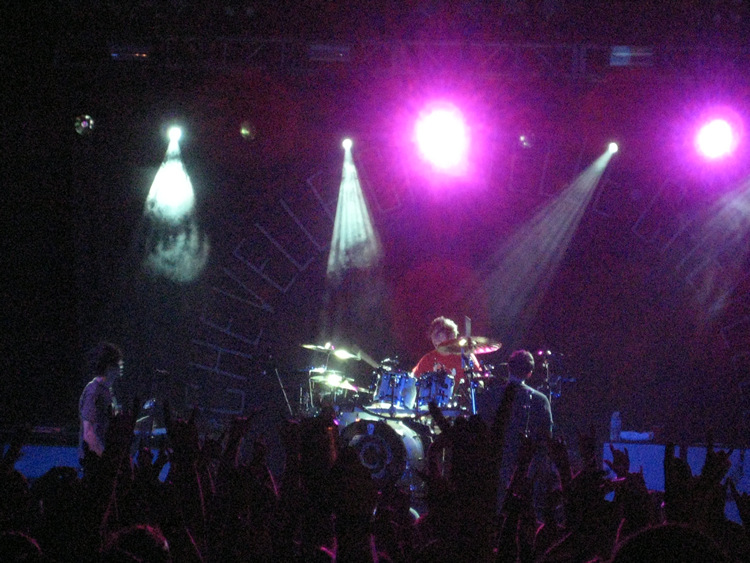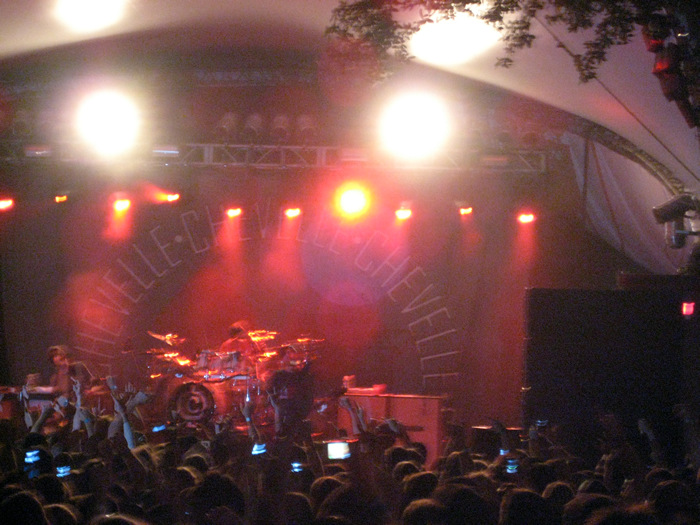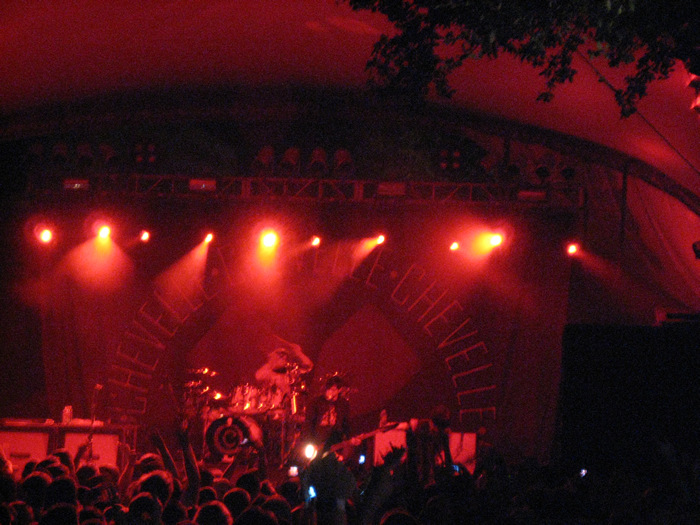 This is when they played "The Red"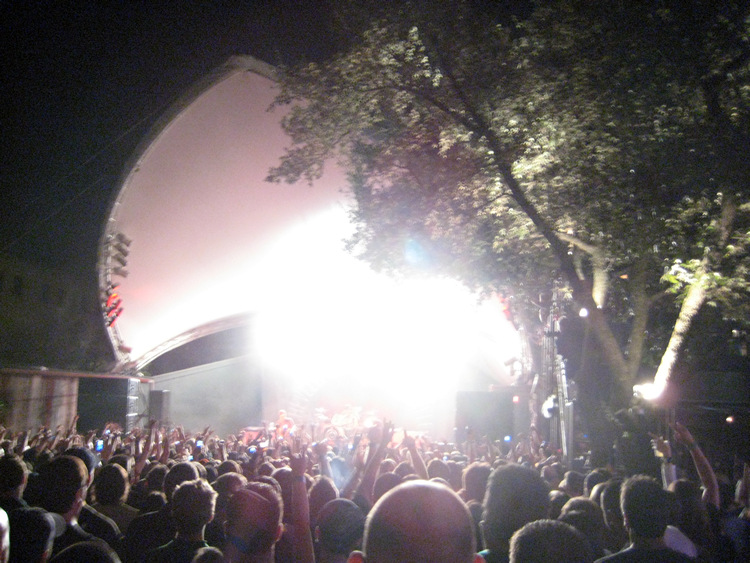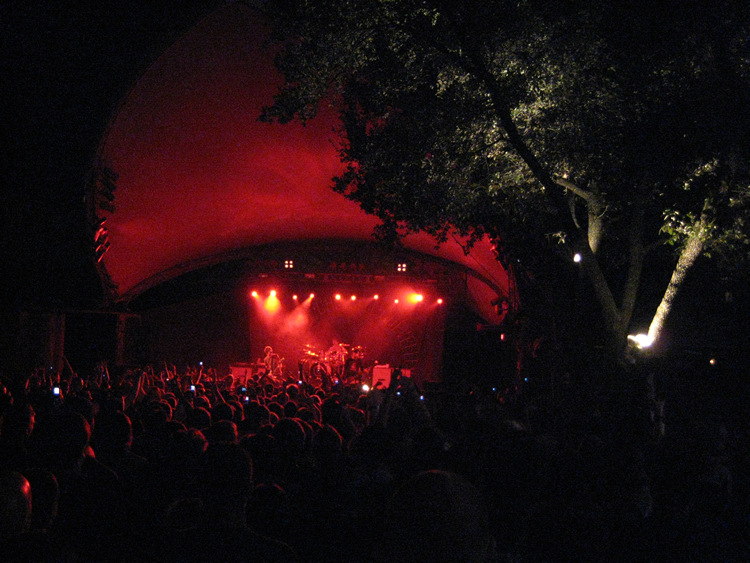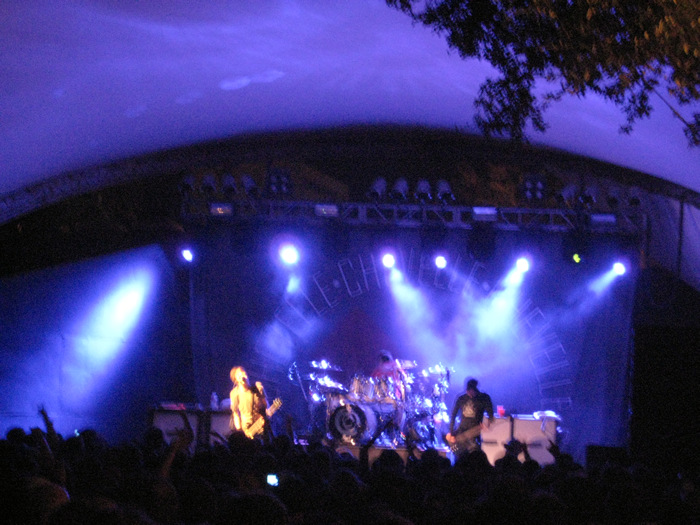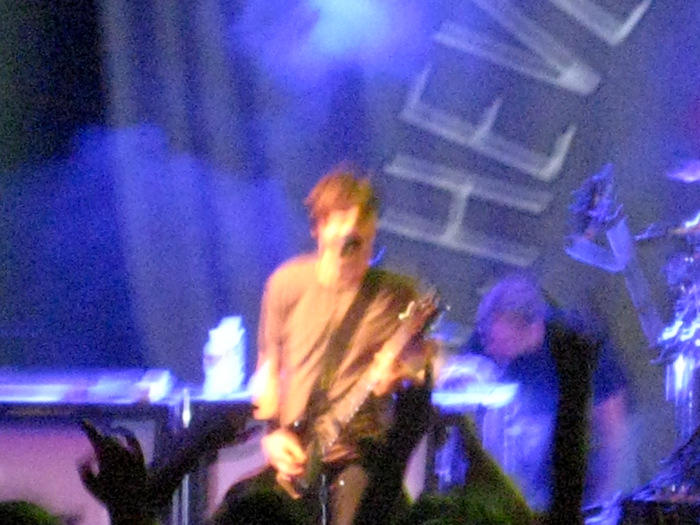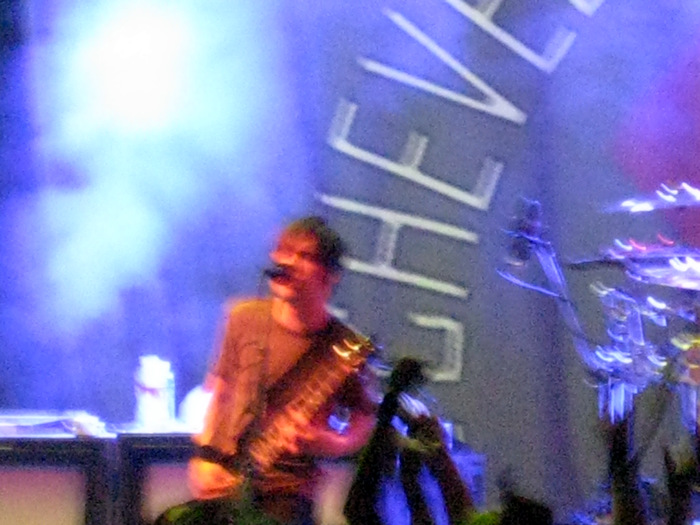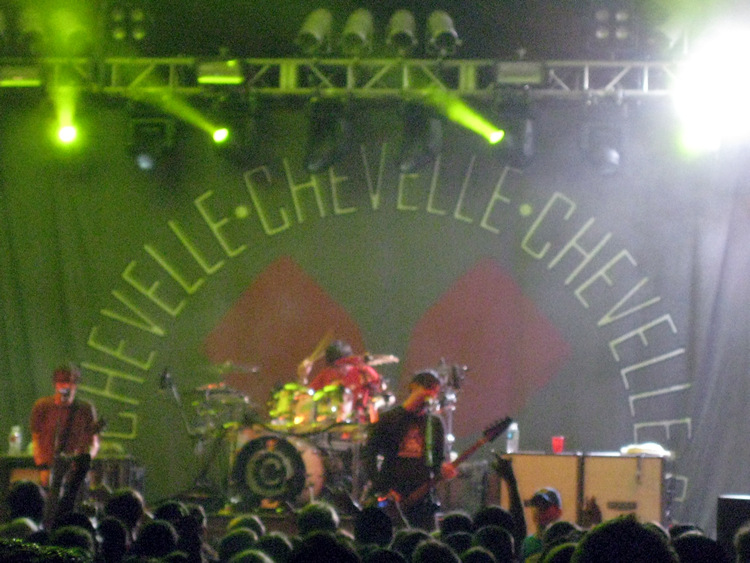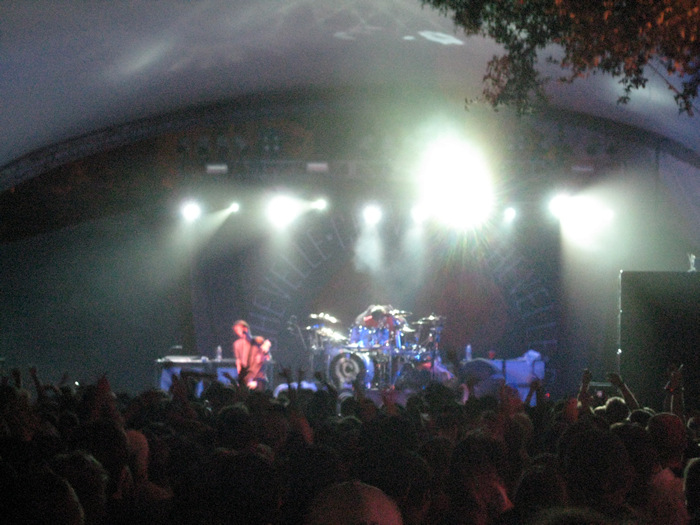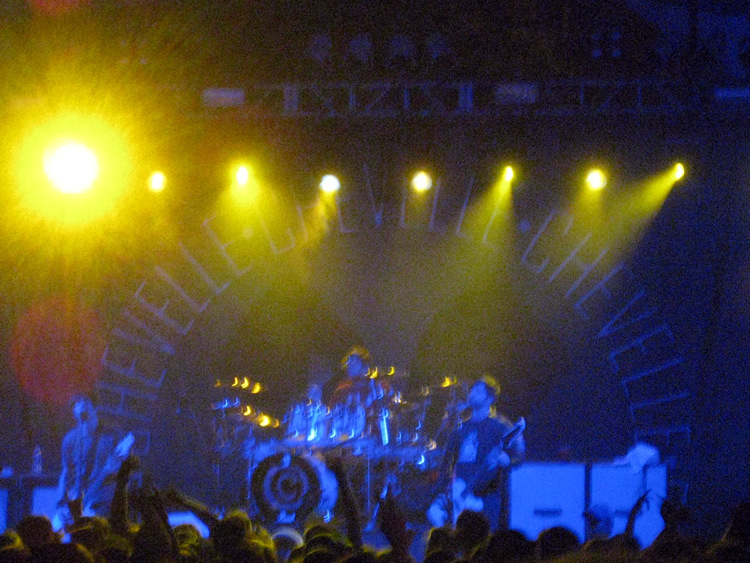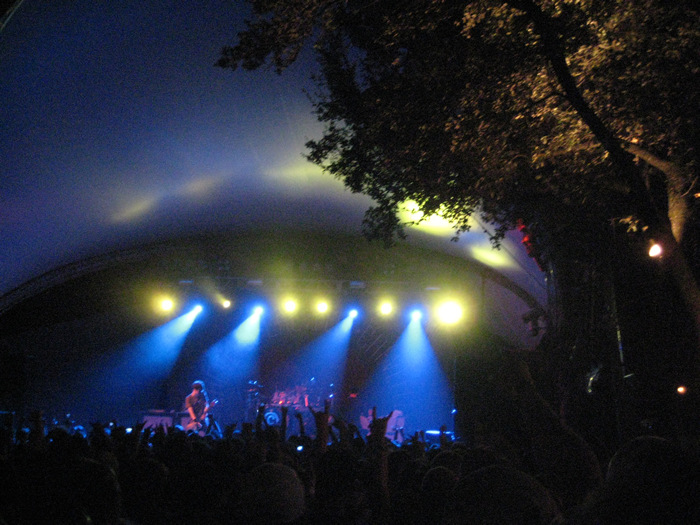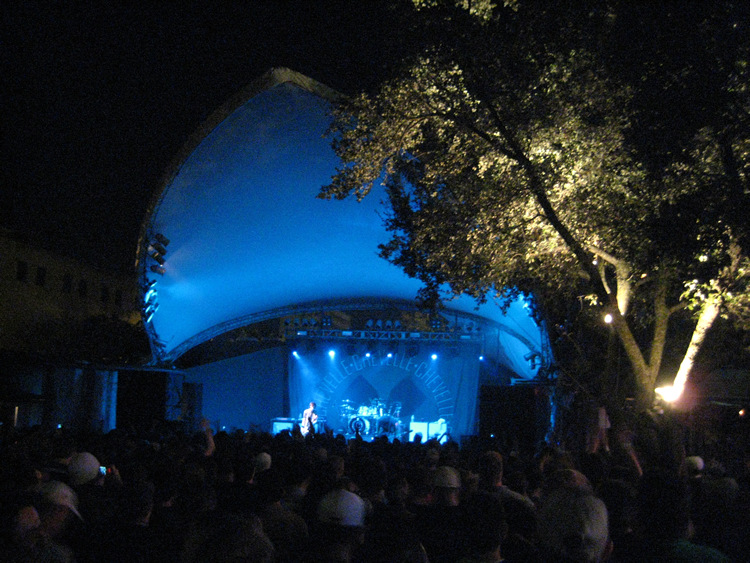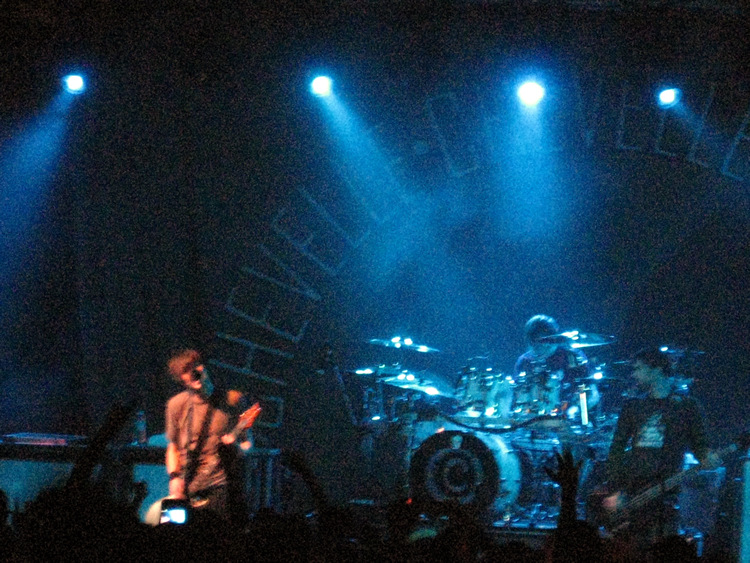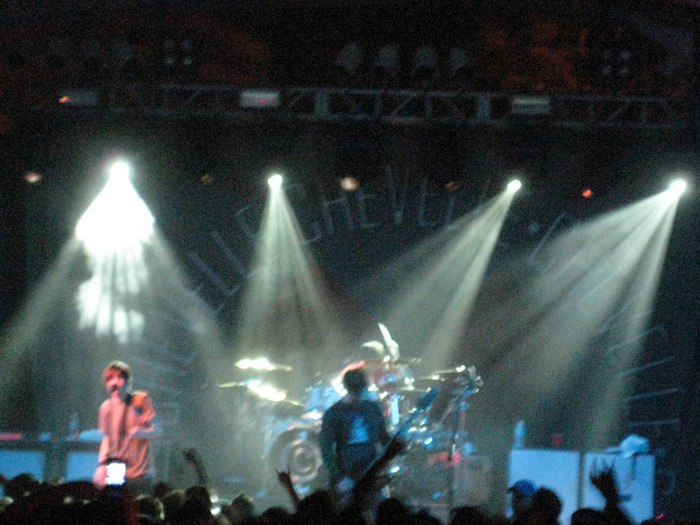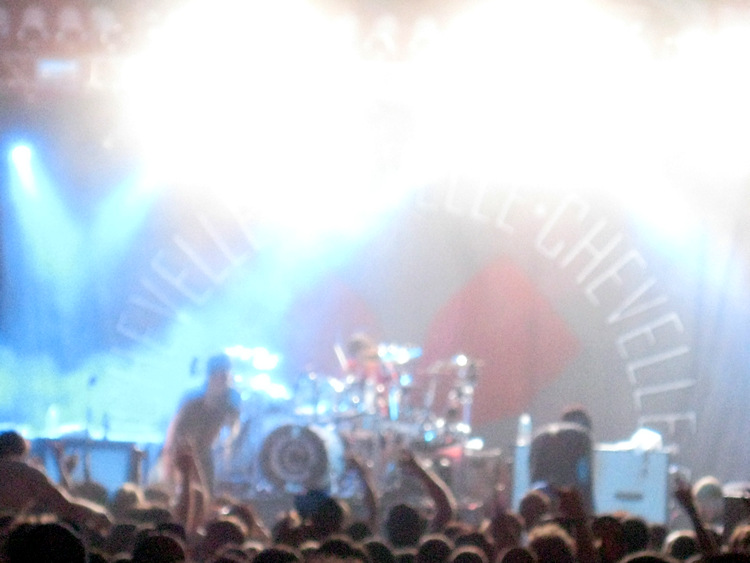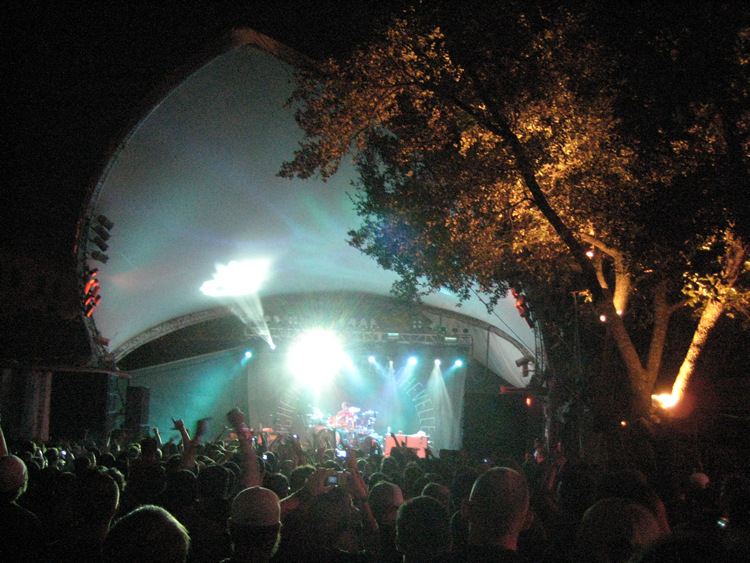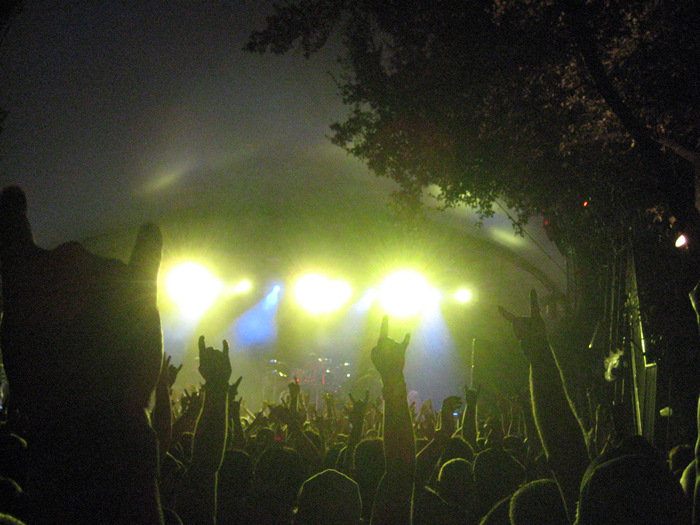 THANK YOU AUSTIN - GOOD NIGHT!!
The next day, Jacqui and I drove around Austin before heading home. It had been several years since I've driven around downtown - there is construction EVERY WHERE! ...but no more so than the West Campus area. OMG, I almost didn't recognize it. There is SO MUCH construction, and every other block is a mid-rise condo complex.... A lot has changed since I graduated in '87. We ended the trip by paying our respects to the late, great Stevie Ray Vaughan.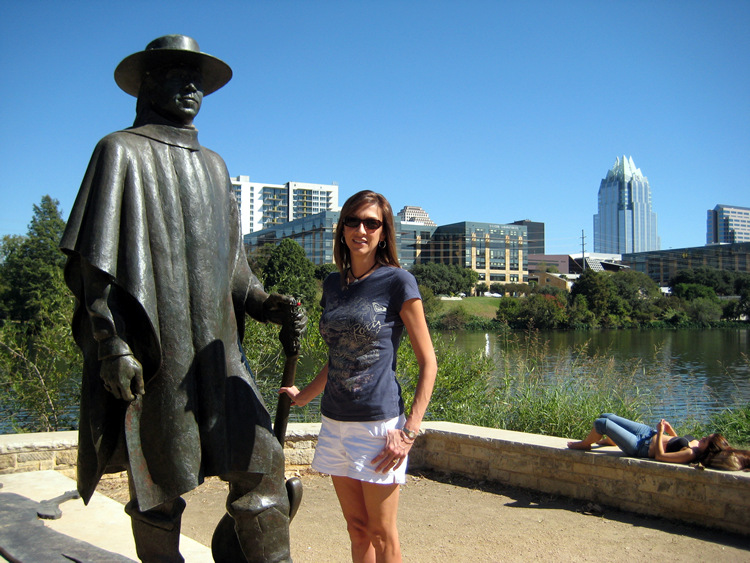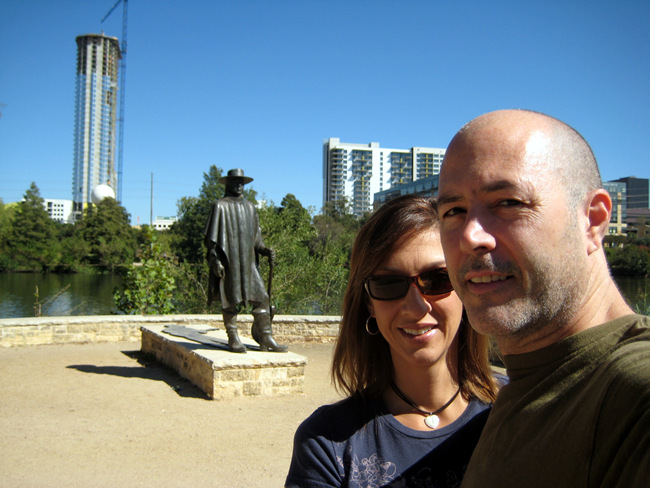 And finally, here are a few video clips from the show - ENJOY!!!
---