Crested Butte, Colorado
03/07/00 6:46am
Here are a few more pictures from Crested Butte. These were on a new roll that I just got developed.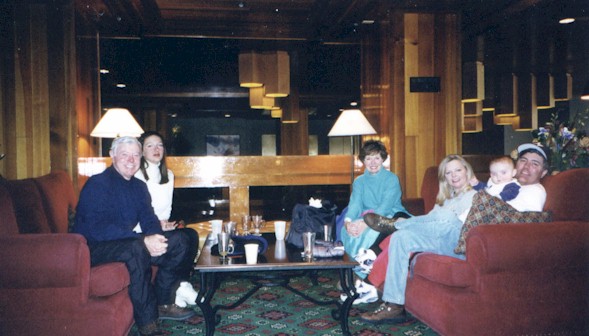 It's a family tradition - stop here for Irish Coffee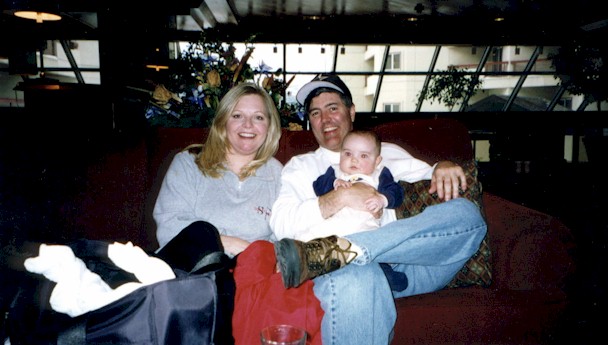 ...although it might be a little while before Trey enjoys an Irish Coffee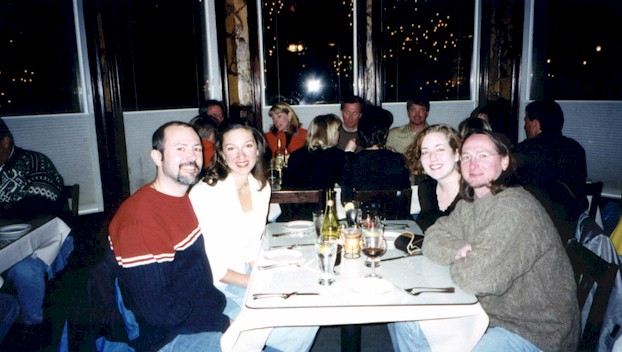 Devin, Sally, Jacqui and I getting ready to enjoy a buffalo steak...MMMMmmmm.
---
02/29/00
Went skiing with Mom, Dad, Bill, Ilonka, Jacqui ...and little Trey. Devin and Sally also met us for a day. It was AWESOME - there's just no better word to describe it. We stay in a condo right on the slopes. See the picture below - you can ski right up to that sliding glass door. Heck, if someone held it open you could ski right to the couch.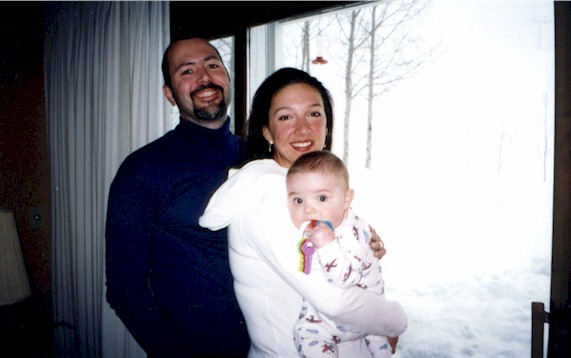 Little Trey wonders when he can strap on a board and catch some phat air.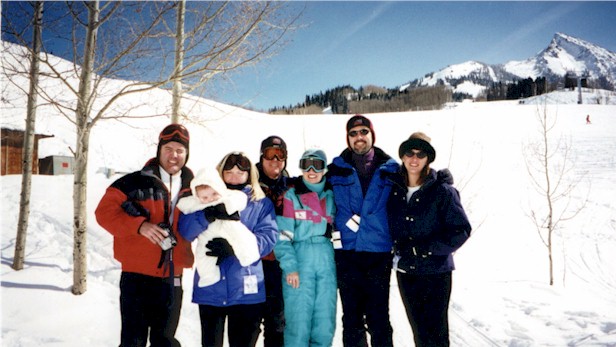 Each couple has the same eye-wear....hmmm.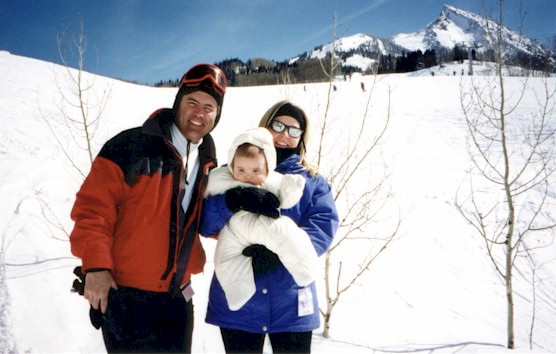 Ilonka is careful not to drop Trey, or he'd go zipping down the mountain...hehehe.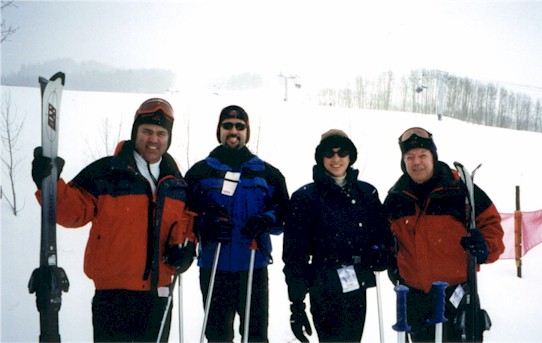 Ready to hit the slopes.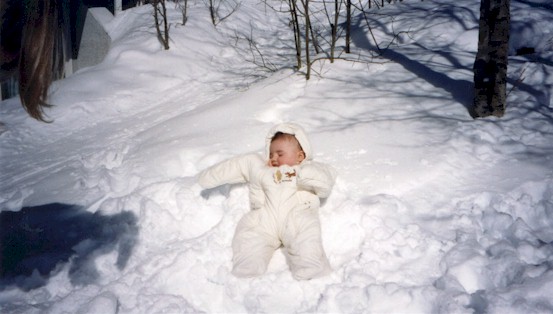 SOMEONE CATCH THAT BABY!!!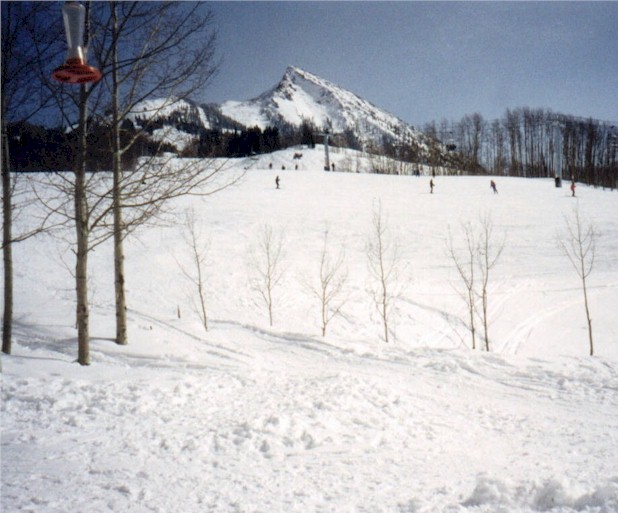 Seriously now, this is the view from our porch. SO beautiful.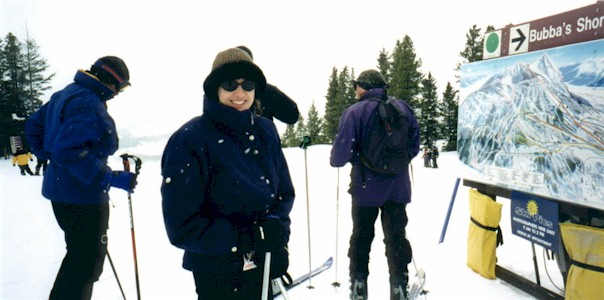 Jacqui is on the mountain!!! (that deserves 3 exclamation marks)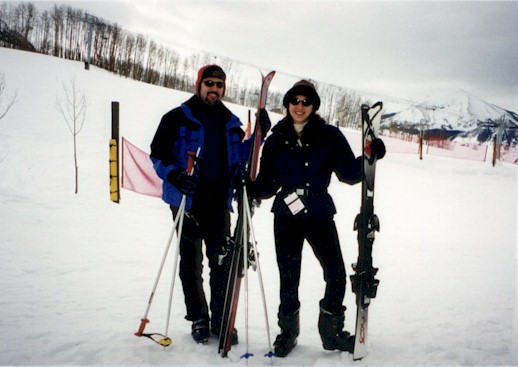 Good pic of me and the wife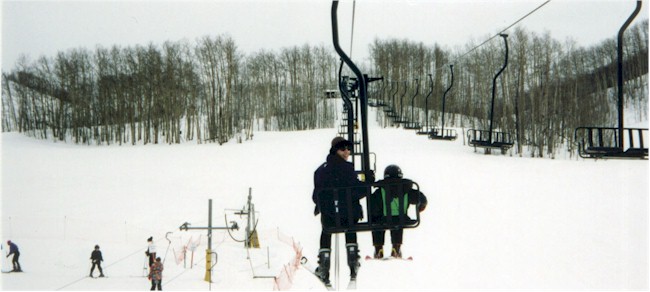 You get to ride with some small kiddies when you ski the bunny slopes.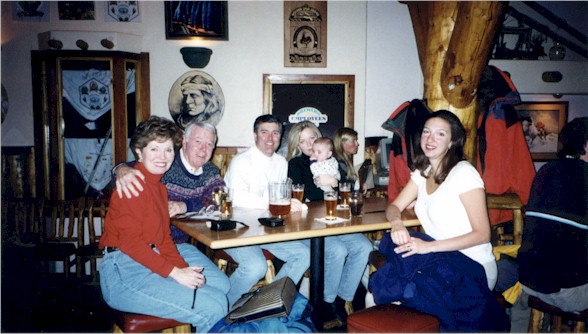 The Crested Butte Brewery ...good beer but our service was poor that night.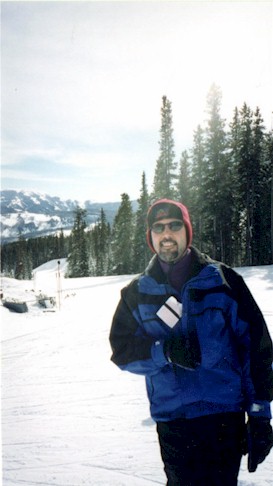 Remember this pic Devin? You were right - it came out nice.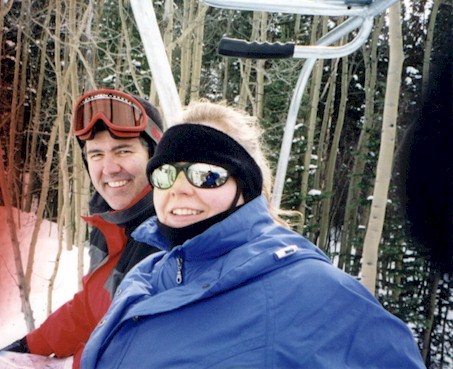 Bill and Ilonka really like the chair lift ride.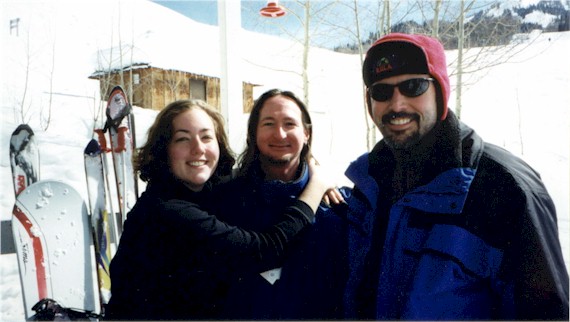 Sally and Devin.....sittin in a tree.........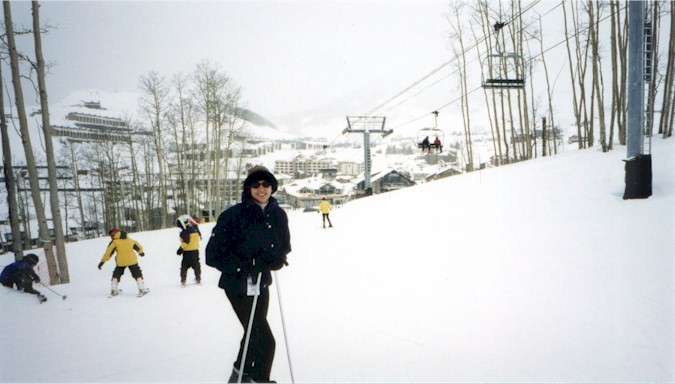 Looking at this picture really makes me want to go back SOON.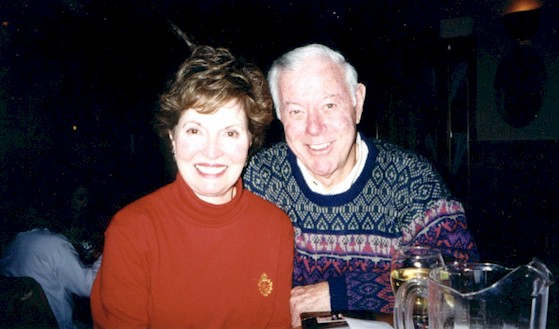 Thanks again Mom and Dad! No joke - my folks are great.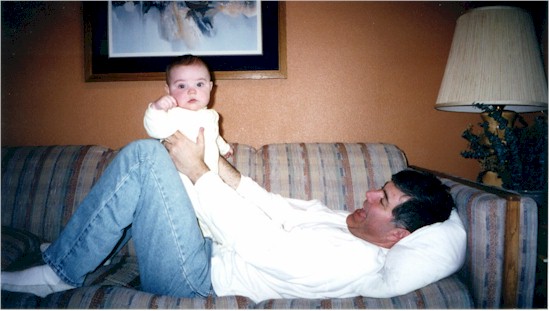 Little Trey says "come back soon - there's still more pictures we haven't developed yet!"