4/22/2003
Actually, the title should probably say something like "Lauren's Easter" or "Easter with Lauren" - because most of this page is filled with her pictures. I know, I'm biased - but isn't she just the cutest thing you've ever seen?!?!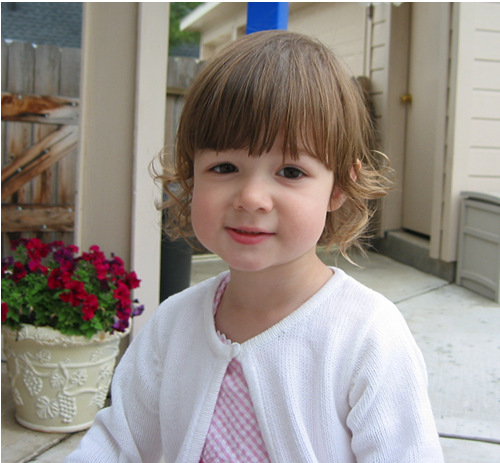 This Easter, we attended the family Easter Egg Hunt hosted by my cousin David and his wife Julie. They have a HUGE back yard and it made a great place for hiding eggs. In fact, I bet they will be discovering eggs all the way through Christmas because I managed to find some pretty good hiding places.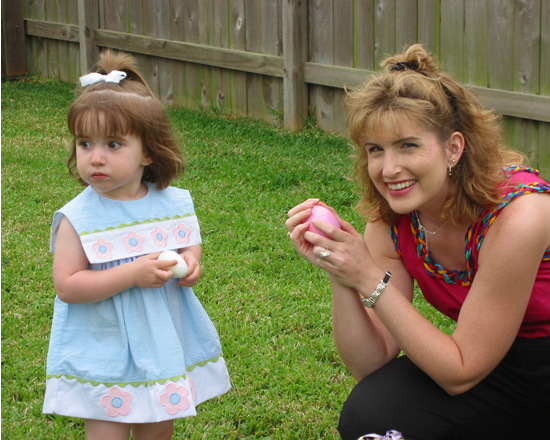 Taylor and Julie find the good ones.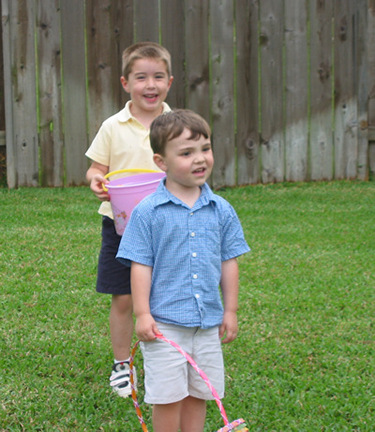 Trey seems perplexed, and Tanner seems to enjoy it.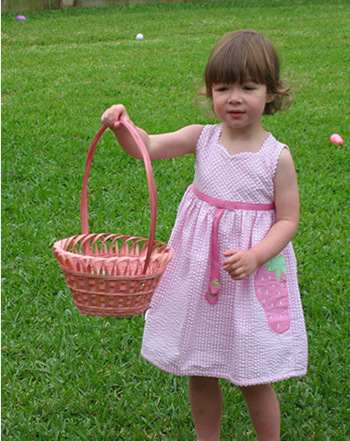 Lauren didn't quite catch on to the whole 'pick up the eggs' concept.
Maybe next year.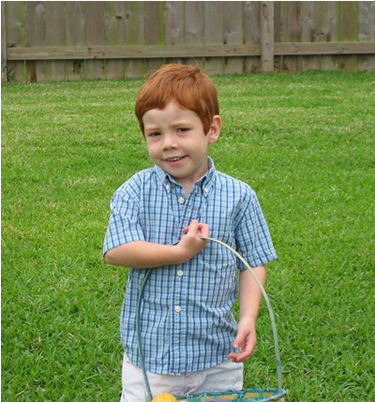 Meanwhile, Noah was filling his basket to the rim.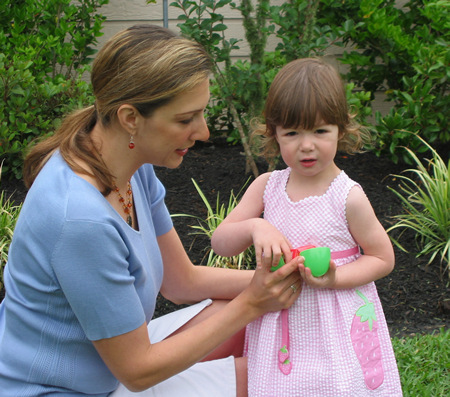 OH - you mean there's stuff in these eggs?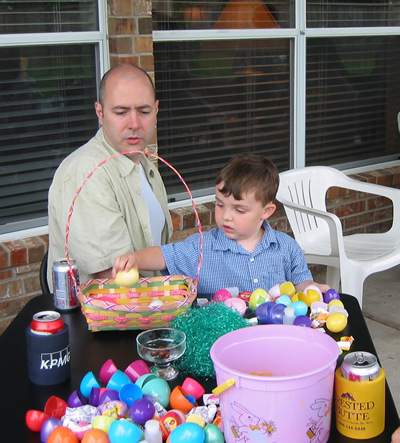 Here I am, acting as Supervisor of Egg Opening and Vice President of Beer Drinking.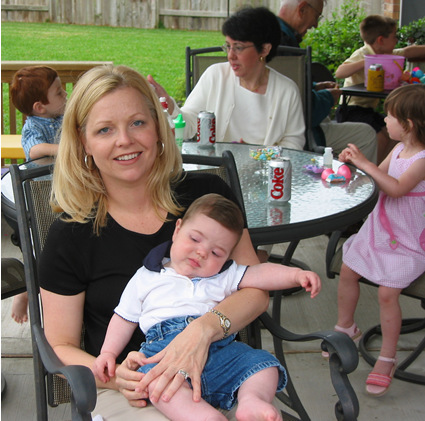 Once again, Baby Blake proves he is the easiest baby in the world.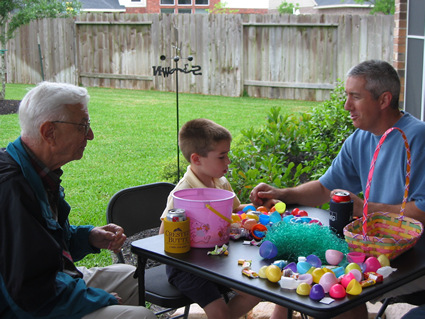 Three Generations, enjoying the Easter festivities.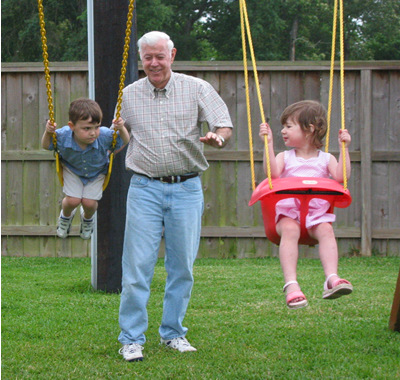 Someone needs to tell Trey that swinging is not a competitive sport.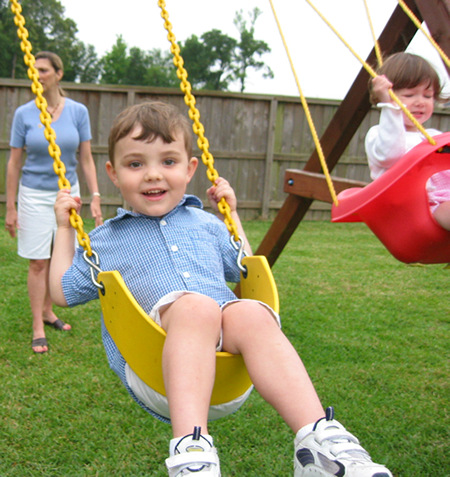 That's better - WEEEEEEEEEEEEEEEEEEE!!!!!!!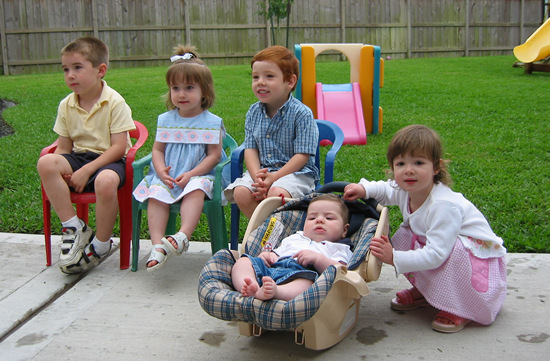 The kids 'strike a pose'

Ya know, I try to stay away from political or religious arguments. But ...what's up with Easter? I mean, how'd it morph from a Christian celebration of the Messiah's resurrection - to a day where we tell our kids that a big ol' bunny came and laid eggs filled with candy all around your yard? I mean, it just makes me laugh to say it - "a big ol' bunny came and laid eggs filled with candy all around your yard". Hehehehe.

OK, I'm trying to make a transition here - to OTHER things that happened around Easter time - that might not be specifically Easter-ish, so bare with me ....I suppose this is a good time for me to mention that all of the above Easter pictures were provided to me by my Dad. He and my mom just got a new digital camera, and I think it takes GREAT pictures - THANKS DAD!
OH - Here's something trippy! If you've seen many pictures from here you'll know that my wife and her sister Julie look very much the same. They are four years apart, but often mistaken as twins. Well, they must also have some other weird psychic connection, because EXACTLY two years after my wife gave birth to Lauren, Julie gave birth to Ryan. Yep, Lauren and Ryan are two years apart but will share the same birthday. ...trippy. Here's a picture of Ryan - crashed out after a few too many Coronas.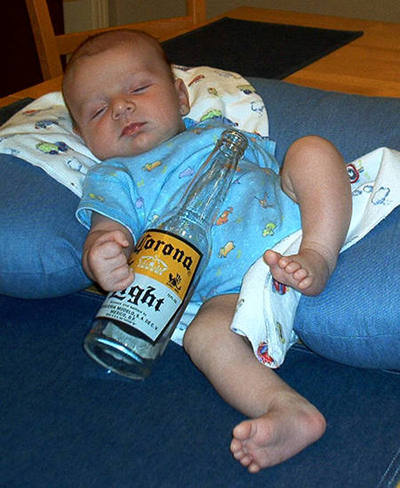 Ahhhh.....life is good.
The following were taken at Ryan's Christning over the Easter weekend....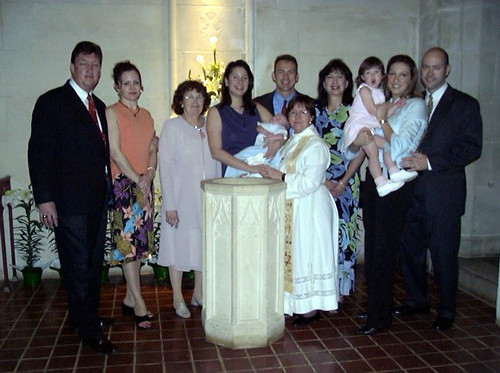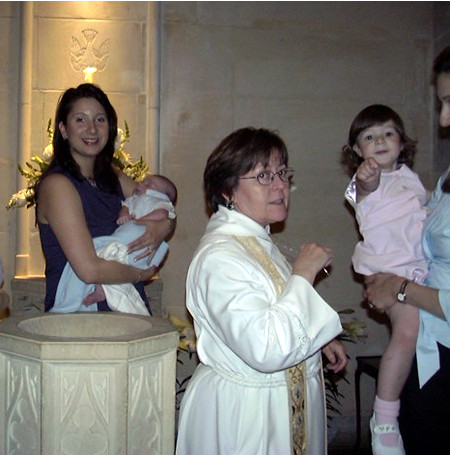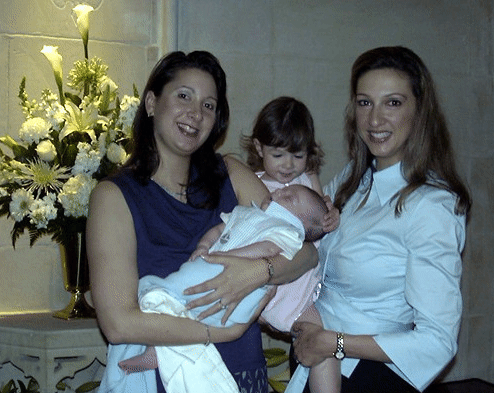 SMILE!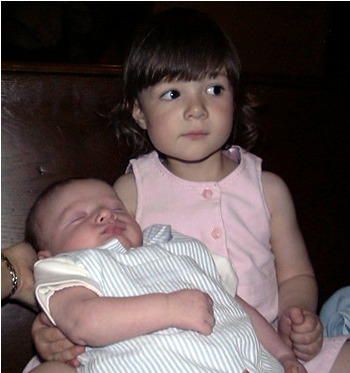 Lauren and Ryan - awwwwwwww so cute.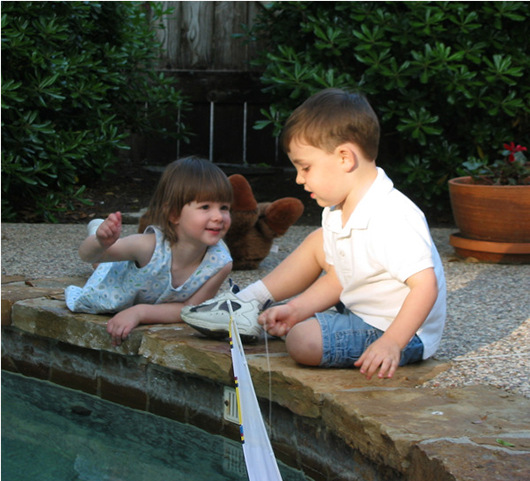 Playing by the pool...
Don't fall in Trey! Hehehe. He did once, and Nanna had to jump in and save him.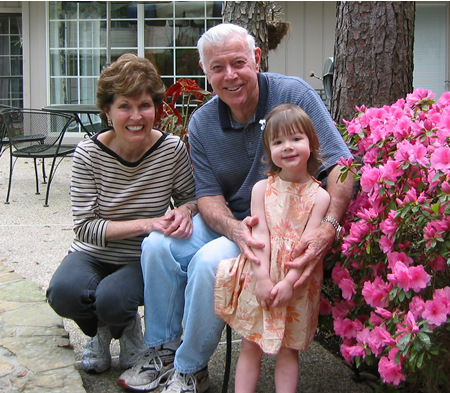 Lauren LOVES to visit her Nanna and Pops....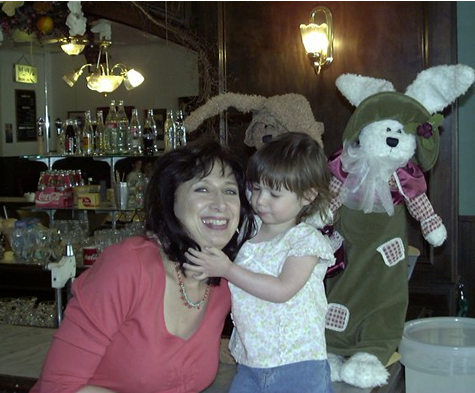 ....and her Mimi too!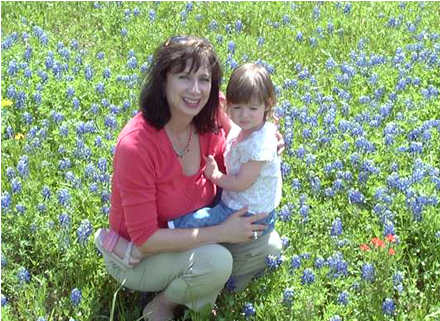 A visit to the Texas bluebonnets.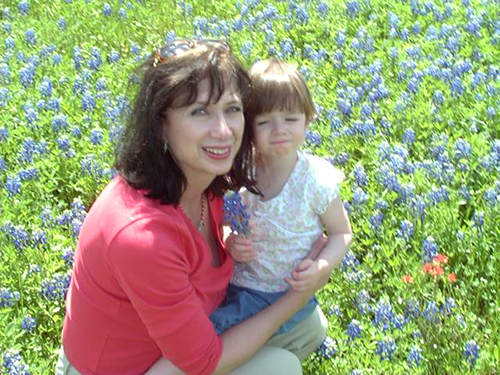 Lauren is still working on her smile.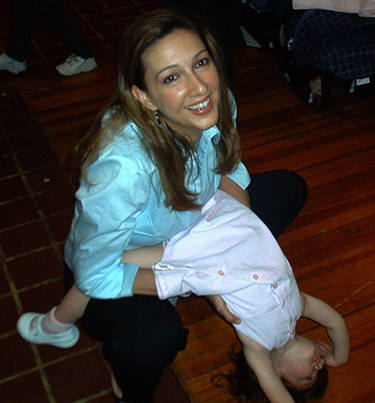 Please Honey, try not to break the child.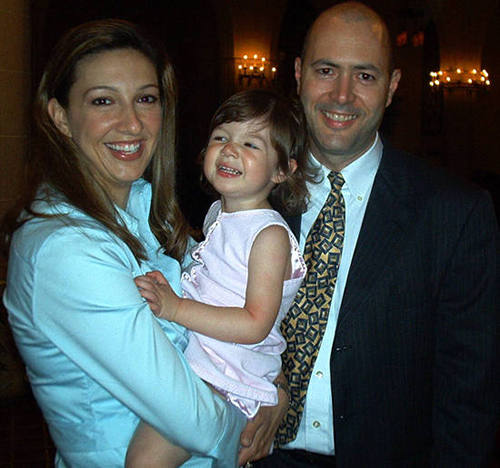 Happy Easter, from our family to yours!



---