At last! The pictures from the Halloween party are here - Enjoy!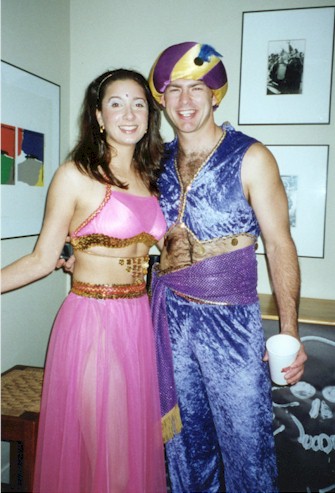 Julie and Ken - rubbing the lantern - making a wish


Stephen gets ready to shoot me in the head.
(just don't mess up my hair)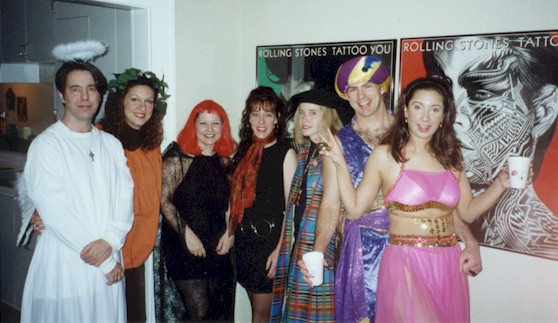 Group shot!
From left to right, Harry, Jacqui, Rene, Karen, Melissa, Aladdin and the Arabian Dancer


The gladiator (Mark) stands in front of some of his trophy skulls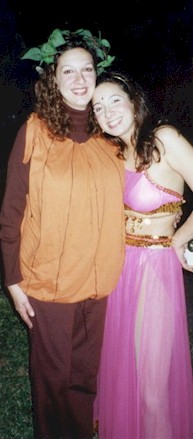 Usually, I have a hard time telling them apart. ...not at this party.
(The pumpkin is expecting a little pumpkin)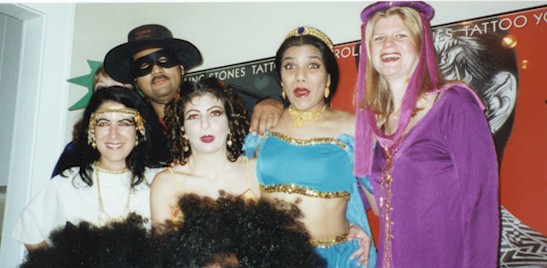 Another group shot - except the drunk photographer cut out the afro sisters.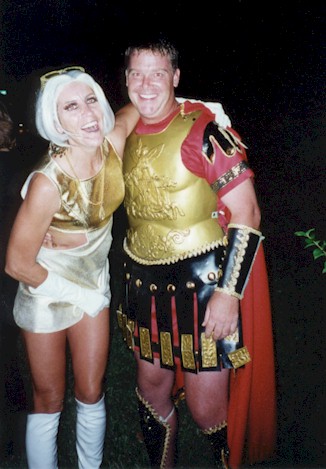 Susan and Mark have matching breast plates.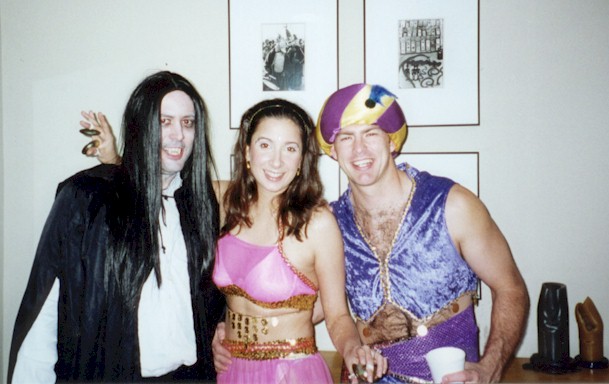 The flash makes everything look so bright - it almost killed the vampire.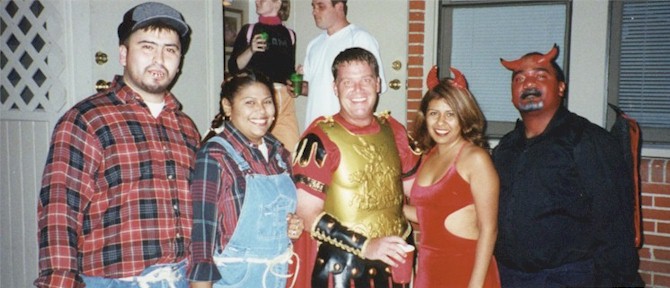 Ramiro, Angela, Mark, Monica and Rob.
Dang, Ramiro needs to practice better oral hygiene.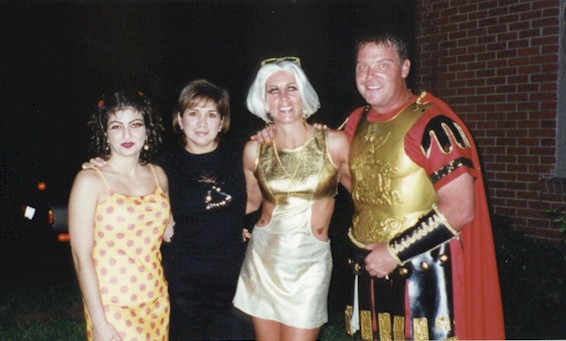 The four hosts - Micci, Terry, Susan and Mark. Thanks guys!


For some reason, I never saw this cake.
I guess I should have wandered away from the beer more.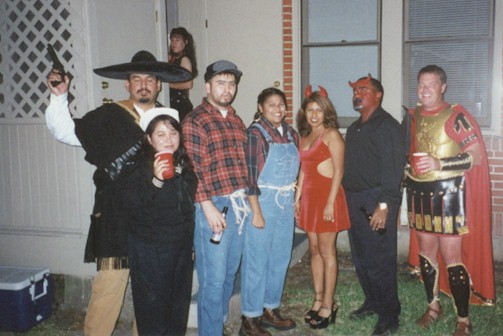 This bunch got a little rowdy and had to be sent outside.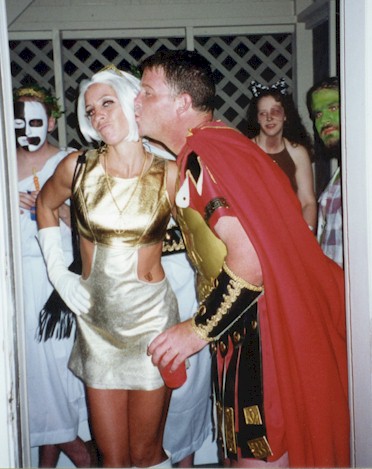 Kissing up to the Cop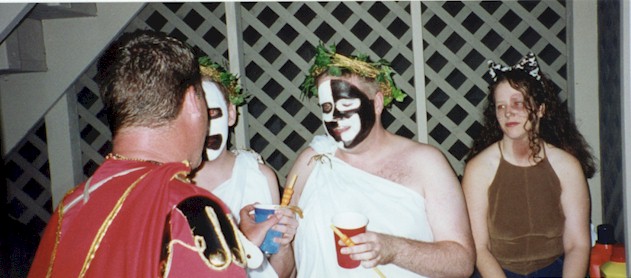 Here - have another beer!



Micci gets ready to kiss the camera.
(would have left a big lipstick smear if she did)


Can you believe that horny devil snagged such a hottie?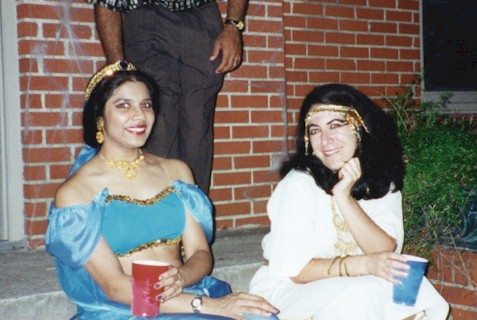 Enjoying a cold beverage on the porch.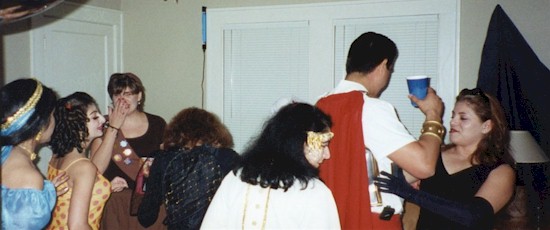 Almost looks like a girl only dance party - not that there's anything wrong with that,
especially if you're the only guy.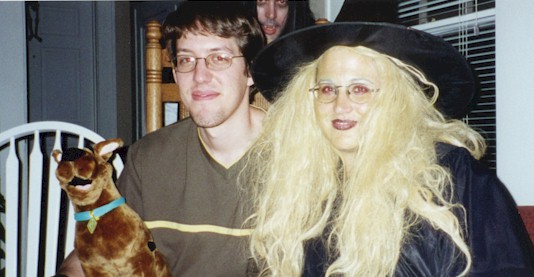 Scooby Doobie Doo - and a witch too!
(I'm about to get me a Scooby snack)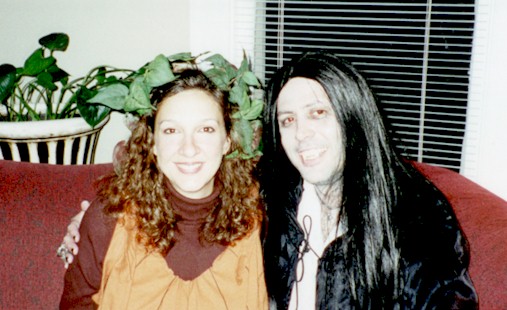 Hope Everyone had a Happy Halloween!