Summer LAN Party
June 1, 2002
We had a good crowd Saturday - 13 people. It was me, BigRob, Ram, Incubus, SuperTech, lull, Subbie, Annon, Lips, Wideout, KidChronic, Food and Boomer. We started the day with some insta-gib action....then as more people showed up, we jumped into a game of Gridiron. If you've never played Gridiron - it's like football with weapons - you know - pass the ball, get a touchdown ...shoot the other team with rocket launchers....rail the ball carrier to cause a fumble - fun for everyone.
After Gridiron we played CTF. I love CTF - and you just can't beat it for LAN party fun. ...even though I always seemed to be on the loosing team - no worries - still lots of fun.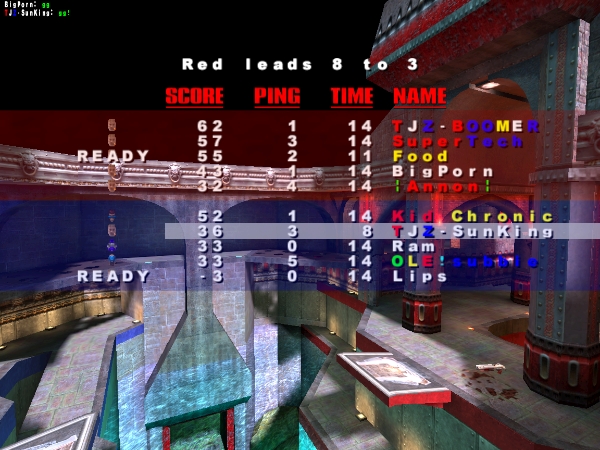 I didn't take any pictures - but Ram did.
These pics are stolen from his site - Thanks for the pics Ramiro!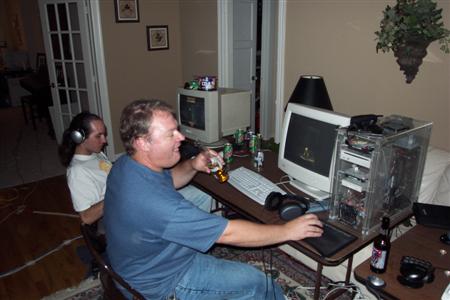 Annon puts down another Mountain Dew....
while SuperTech shows he is one of the few people who can drink and play at the same.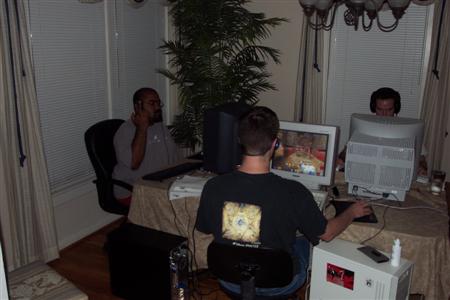 Rob flips-off Ramiro....
while KidChronic and lull try to ignore them.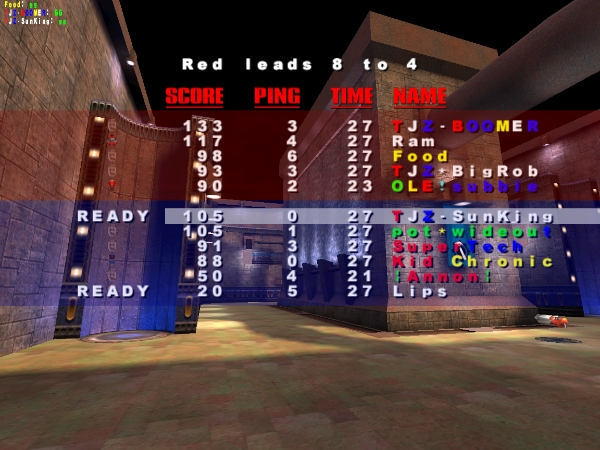 Wouldn't it be nice if you could get those pings on-line?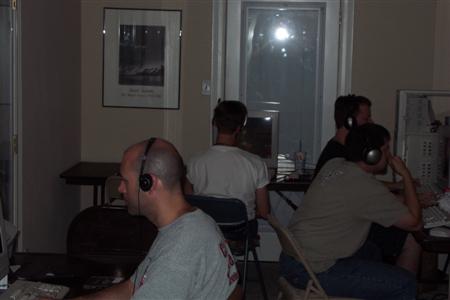 In the hot part of the house - it was me, Wideout, Incubus and Subbie.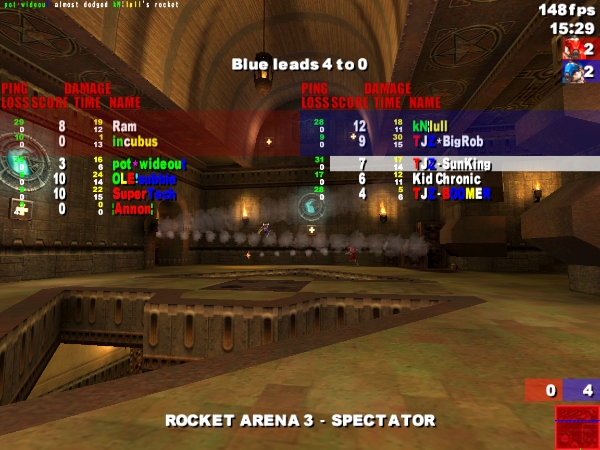 ....a couple screen shots from some RocketArena matches....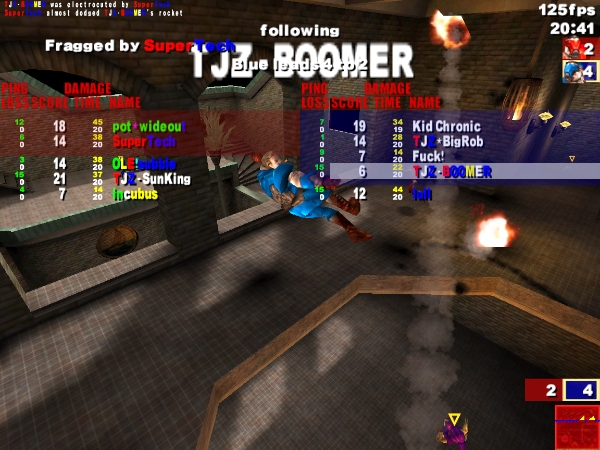 < Kid Chronic took the following pictures >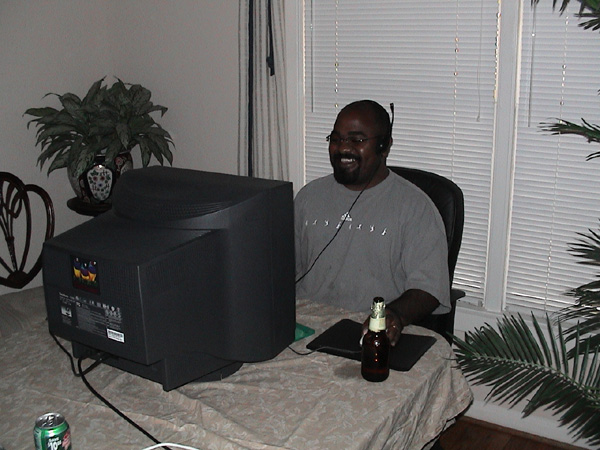 It almost looks like BigRob is using his beer as a mouse...or his mouse as a beer.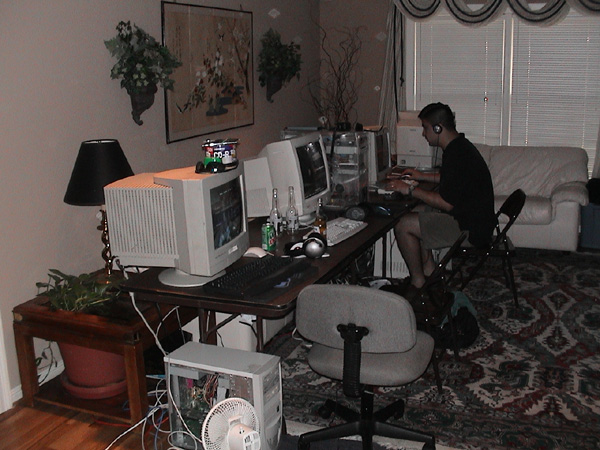 Ram plays with himself - but that's nothing new.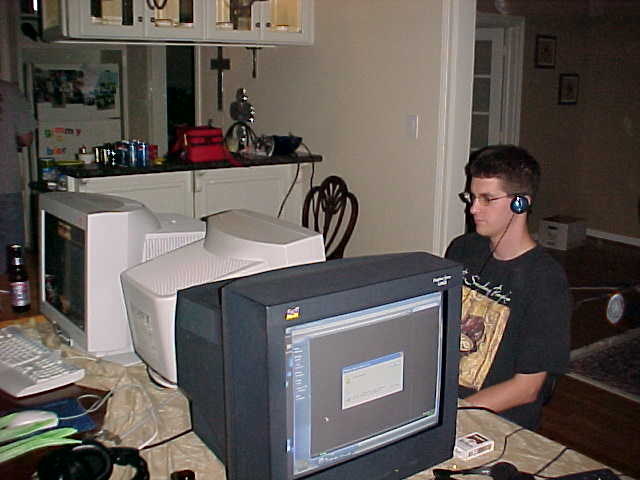 Please don't bother lull while he's playing.
A few of the folks left around midnight - but the [H]ardcore crowd stayed for more gaming and more drinking. I had a blast - and I'm already looking forward to the next one....here's my last screenshot from the evening.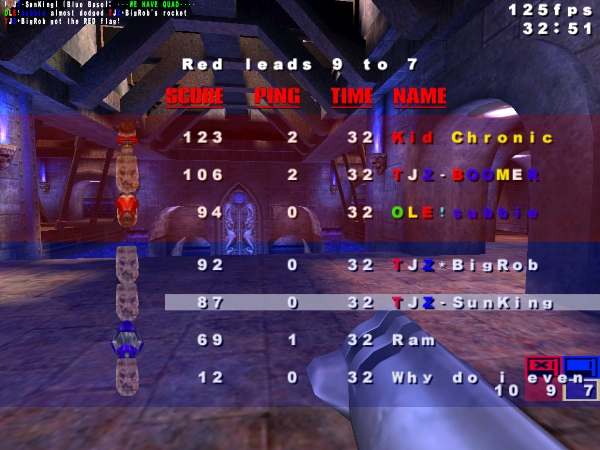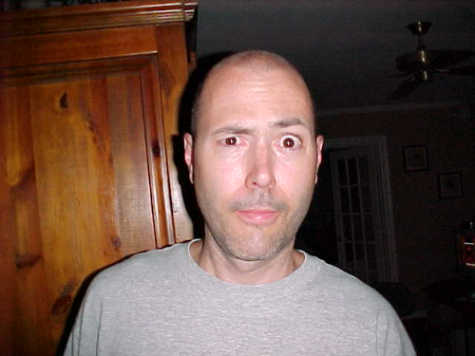 After countless beers and 10 hours of gaming.....my face starts to melt.
---