Another old Photo Album - 1979
Below are a few pictures from one of our trips to New Braunfels, TX. ....yes, that's me enjoying the rope swing. Below that, my folks relax in the shade. In the 3rd pic, Jimmy Dick and I slide down the chute at Landa Park.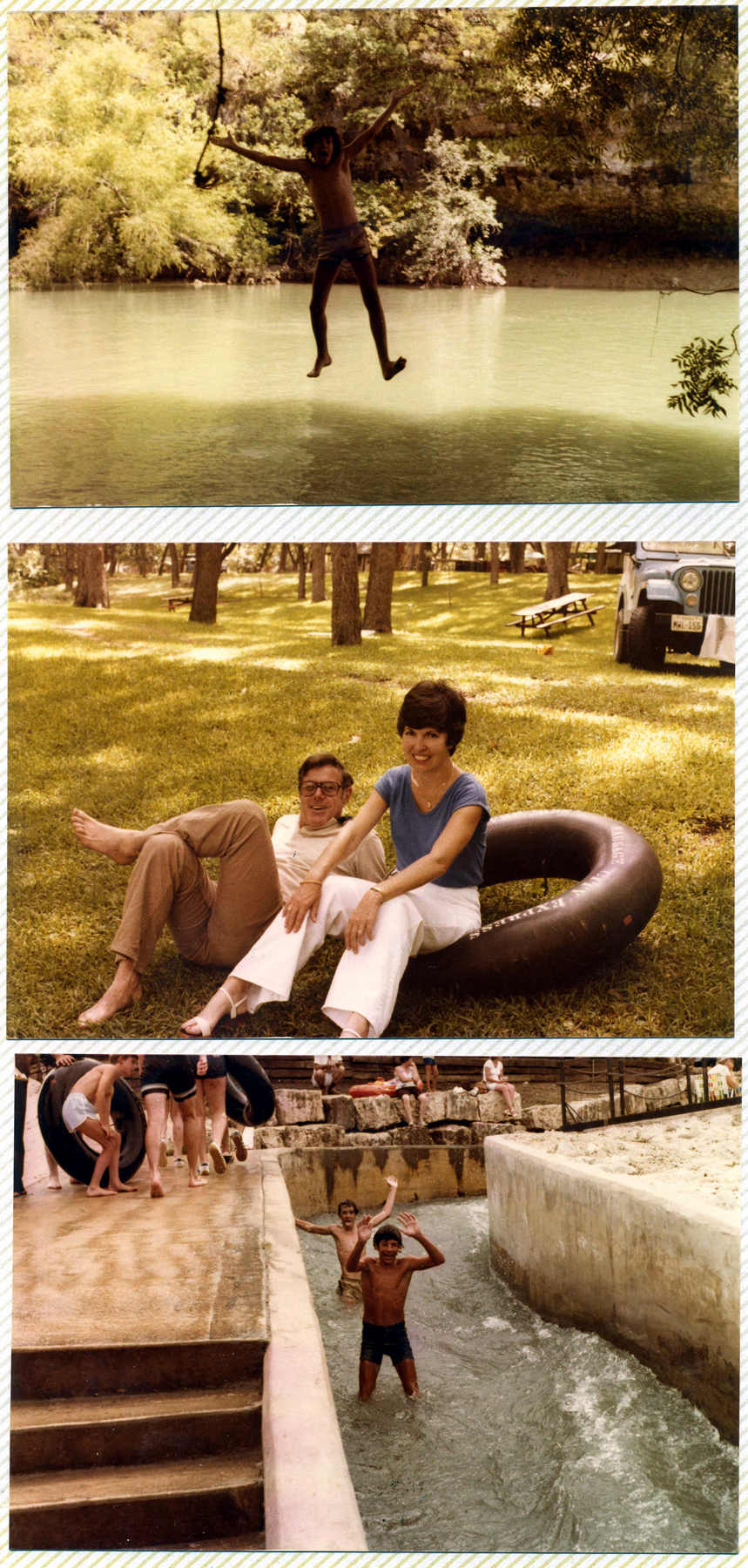 Below is a picture of the Daniel's ranch in Kerrville, TX. Below that, Jimmy enjoys a song, and the final pic begins my pics from the Rocking L Ranch (next page)...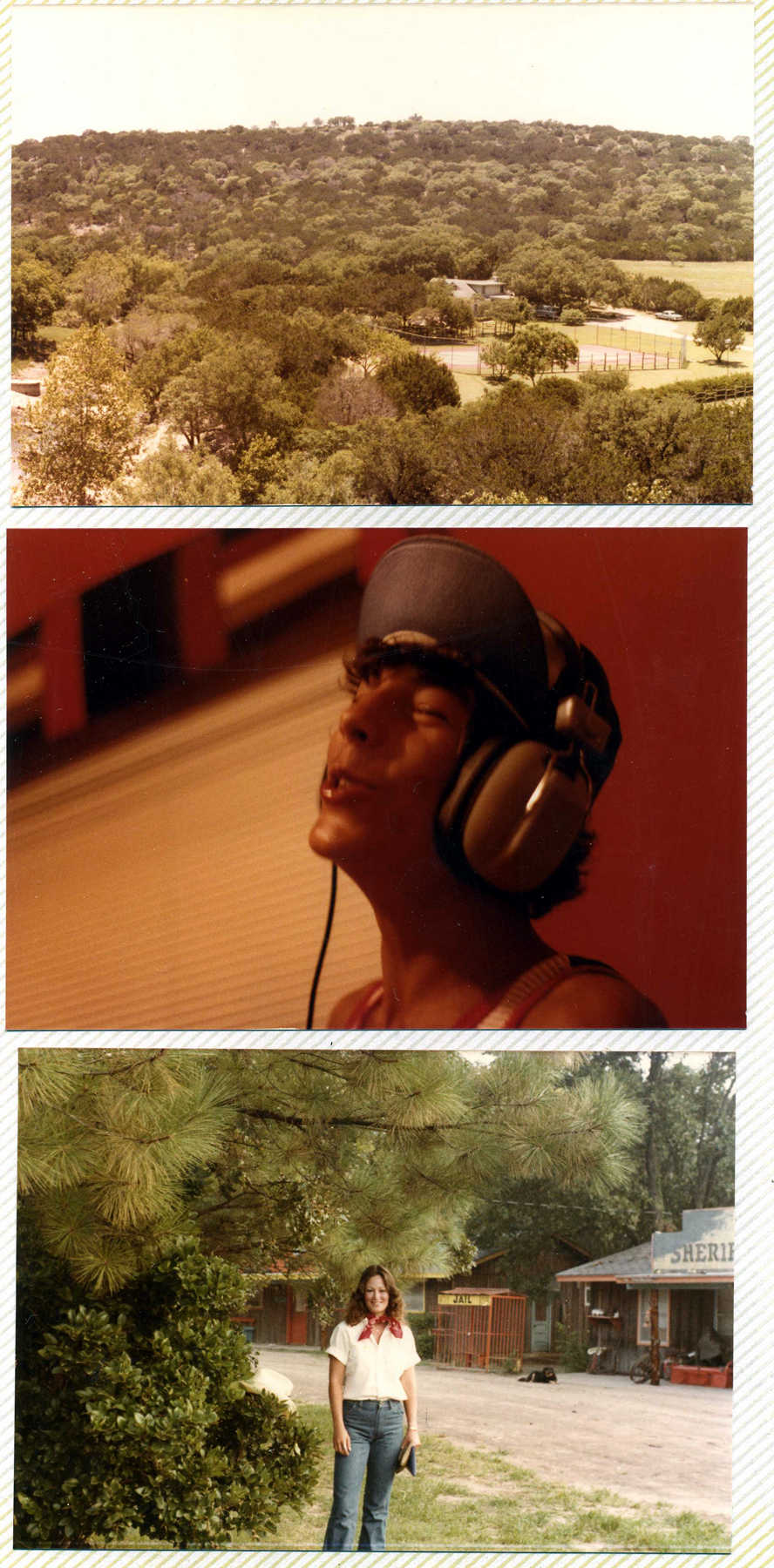 ---