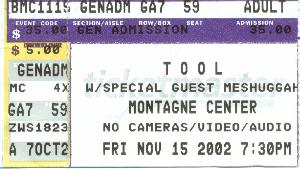 11/16/02
TOOL put on an amazing show last night. I've been reading all the reviews posted on-line, and I think someone hit the nail on the head when they said it was one of the bands best performances, in possibly the worst venue. I don't want to turn this into a bitch-fest, but I really thought that since I was one of the first to get tickets the moment they went on sale - and got general admission - I assumed I'd be on the floor. Unfortunately, the entire arena was general admission (general mayhem). It was nuts - people everywhere, blocking the isles. Trying to find three seats together so me and my friends could relax and enjoy the show was almost impossible. ...and the poor beer vendors just couldn't keep up.
Well, enough of that - once TOOL came on stage, all my worries and frustrations were washed away. The music rolled over me - pulsed through me and had me dancing like a fool.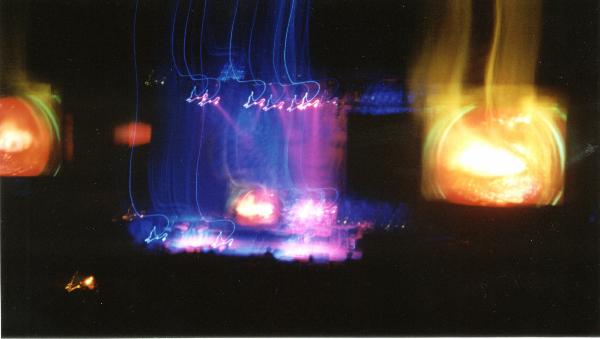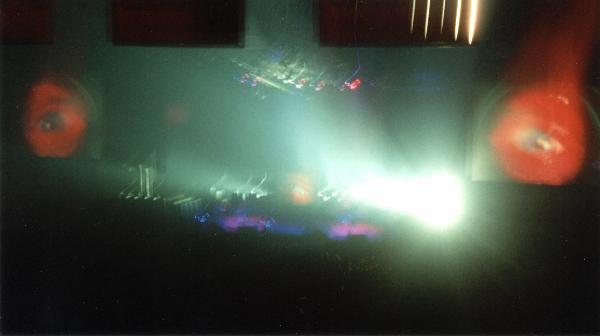 This was my 5th TOOL concert - the 3rd this year. Despite the crappy venue, it's probably the best show I've seen. Here's the setlist:
(intro)
Sober
The Grudge
(ions)
Stinkfist
H.
Schism
Parabol
Parabola
3rd Eye
-intermission-
Disposition
Reflection
Triad
(long intro)
Lateralus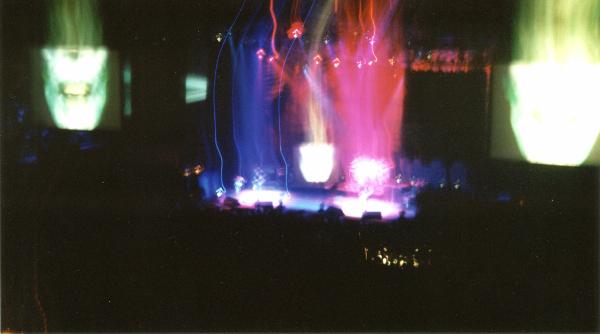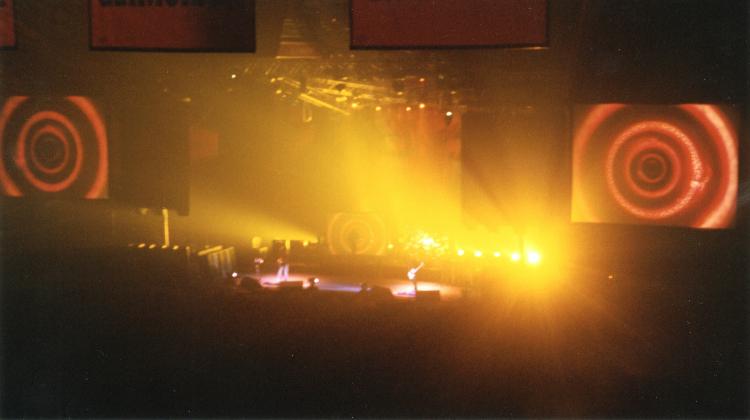 The above picture is probably the best I took last night. I wasn't really focused on getting good pictures - my number one priority was to enjoy the show.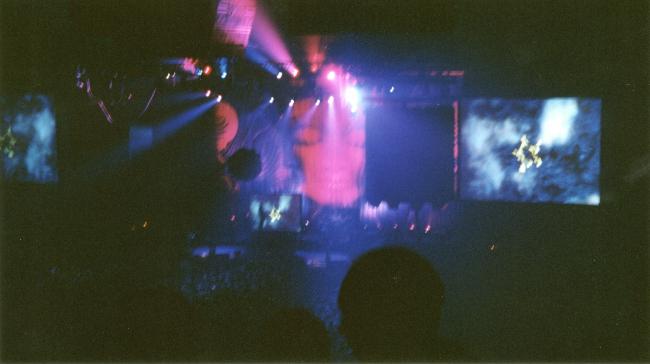 ...yes, we were in the nosebleed section.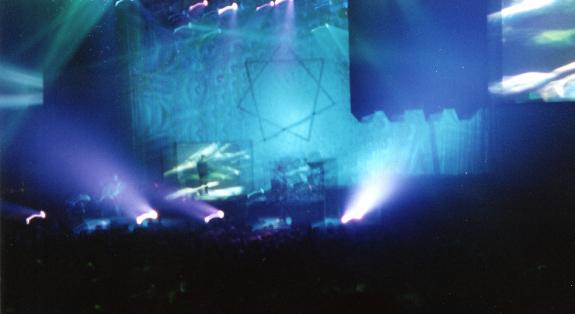 ...but no, it didn't bother me at all once TOOL started to play.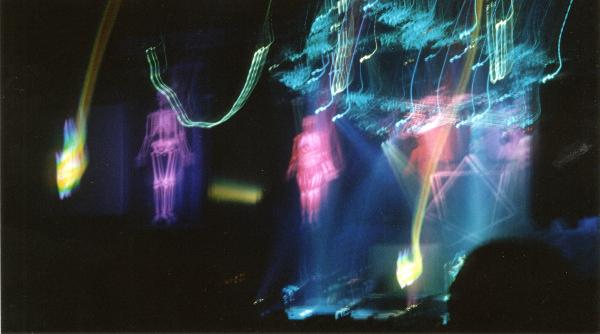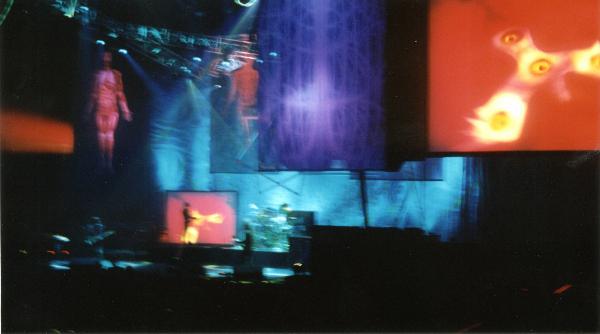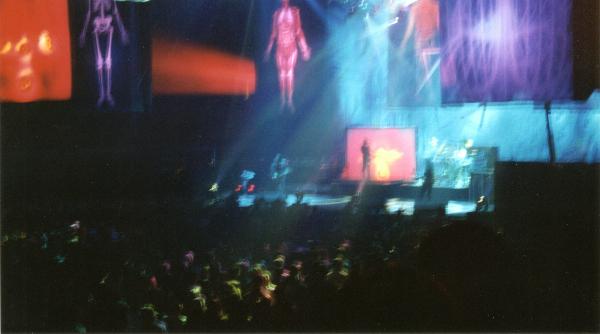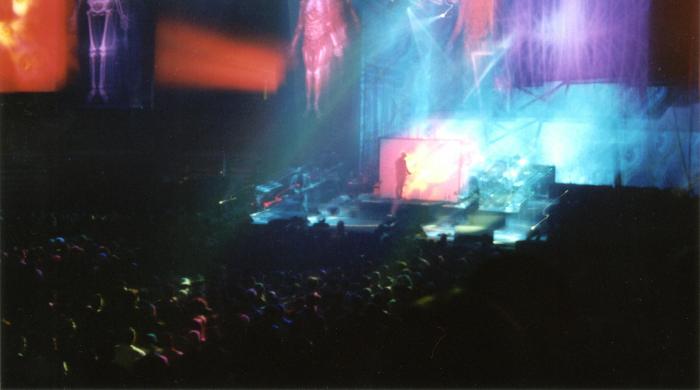 What an AWESOME show!
P.S. If you're looking for my other TOOL pages, here's the 10-28-01 Tool concert at Cynthia Woods, and the 7-26-02 and 7-27-02 Austin/Houston shows.