The 2021 Deep Freeze
On Friday, February 12, 2021 - Texas was hit with an unbelievably harsh winter storm. The power grids failed, and most in Texas were without electricity for several days. Jacqui, the kids and I rode out the storm here in Houston, huddled around the fireplace for warmth. Like many others, we had a frozen pipe burst, and it caved in the ceiling in our bathroom/closet area. Out in the Hill Country at the Double B Ranch, just about every PVC pipe burst, and I also lost a water pump. My brother's place is high fence, and he was worried about loosing his Black Buck - so he made the CRAZY drive out there, and braved sub-zero temps to rescqew his animals.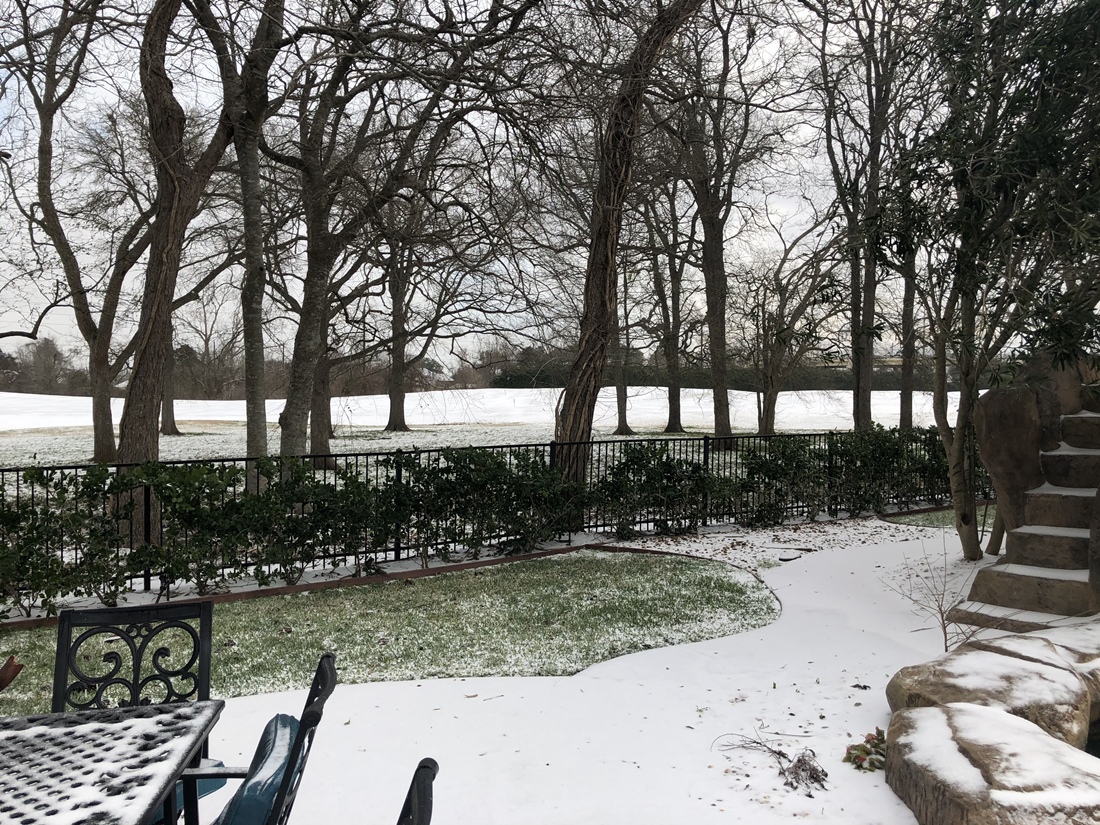 We will get the occasional snow here in Houston - like maybe once every few years. But it's not often that it will stick to the ground as long and as hard as it did this year.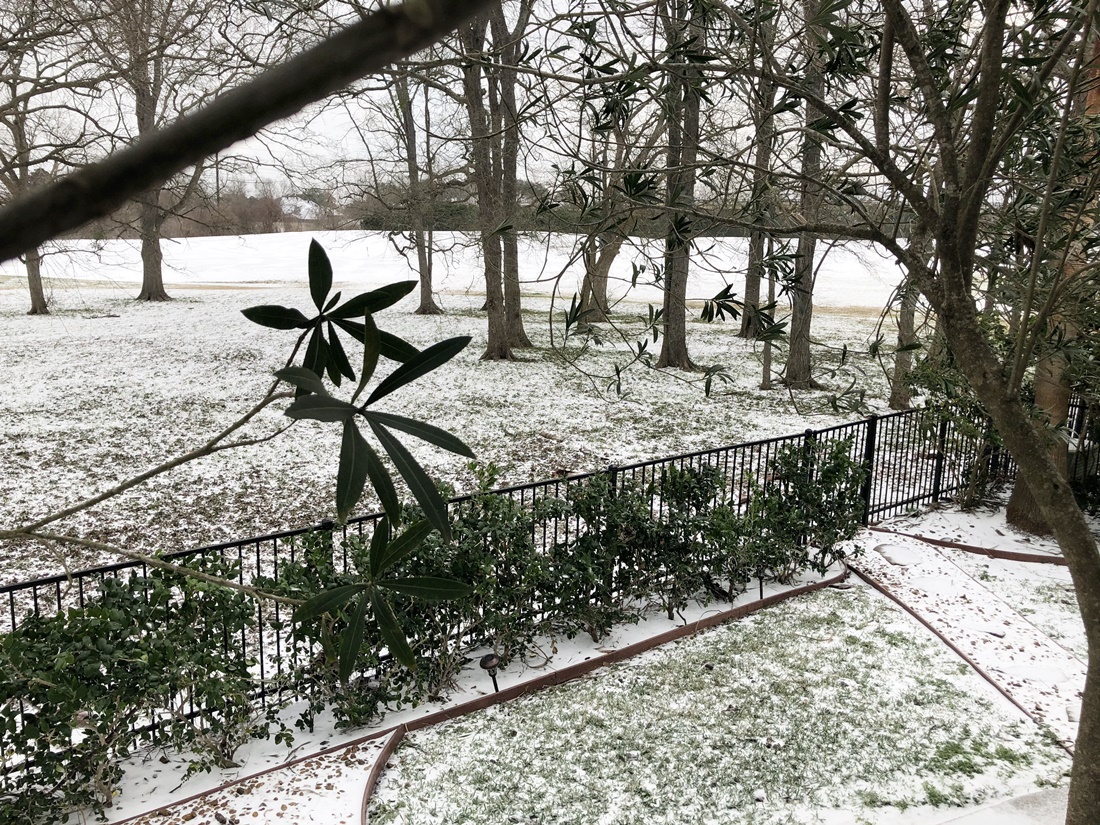 I don't expect to see anyone playing golf today.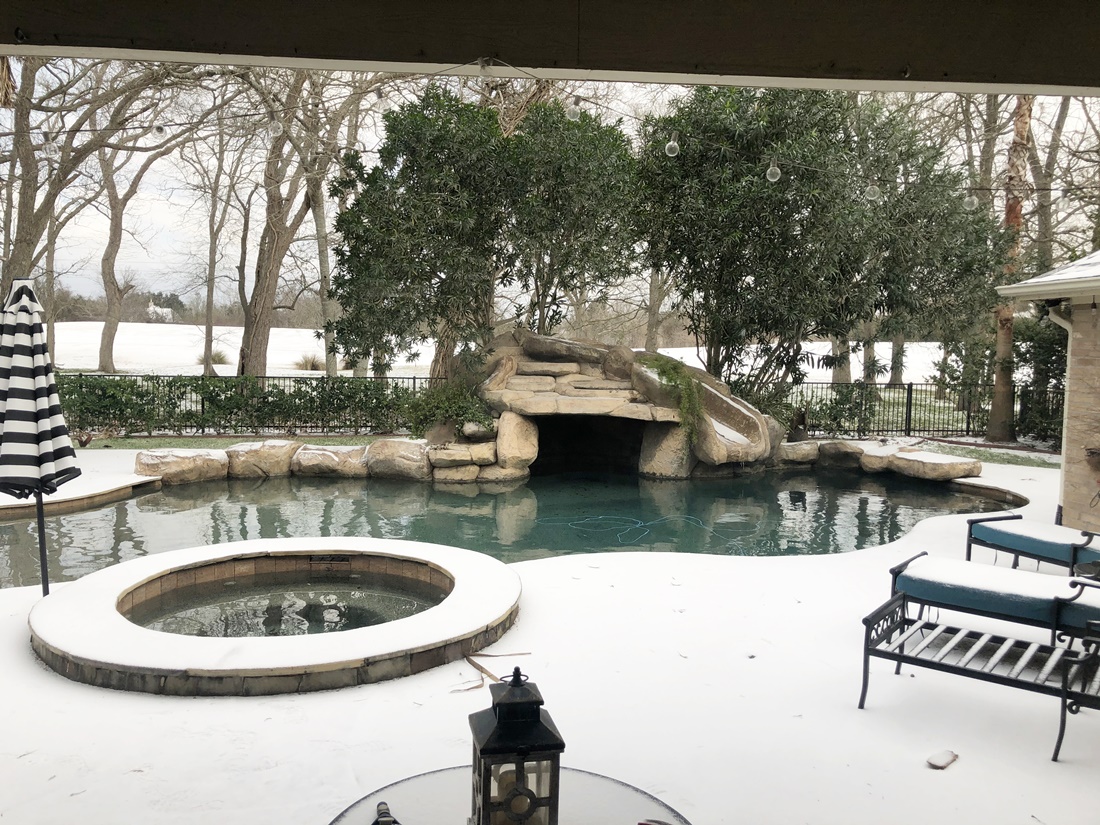 Anyone for a swim? No?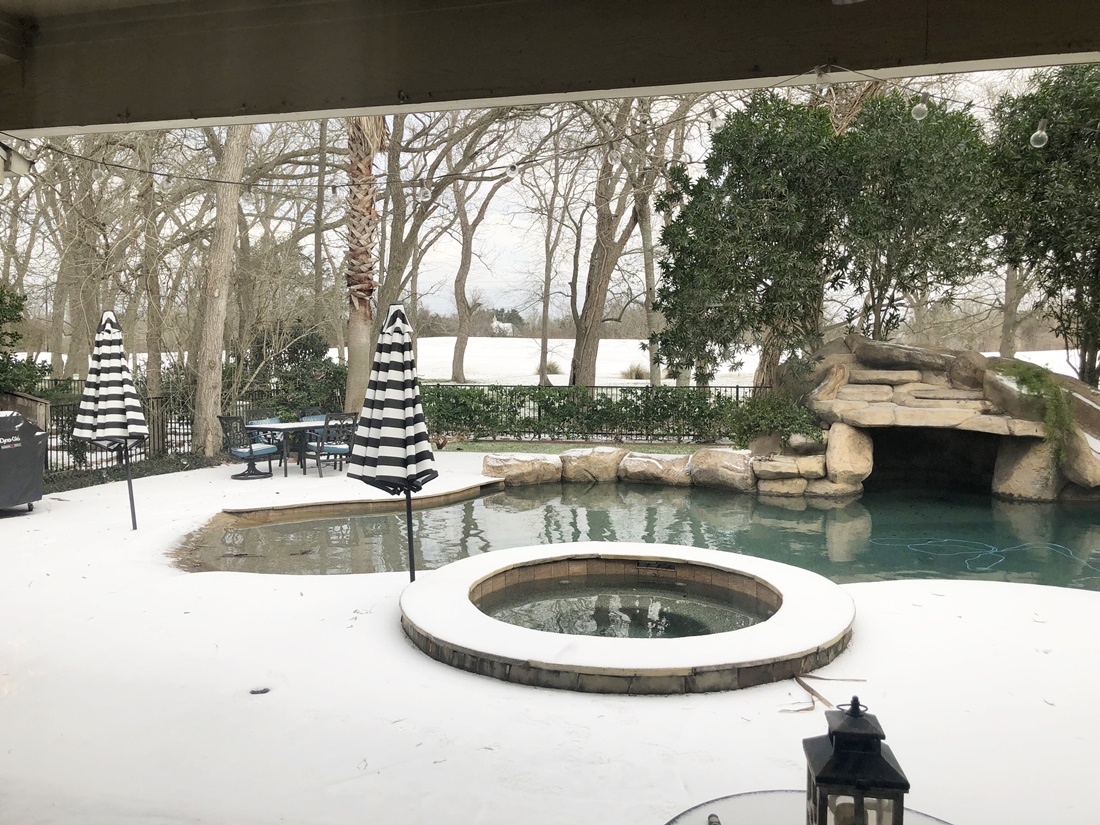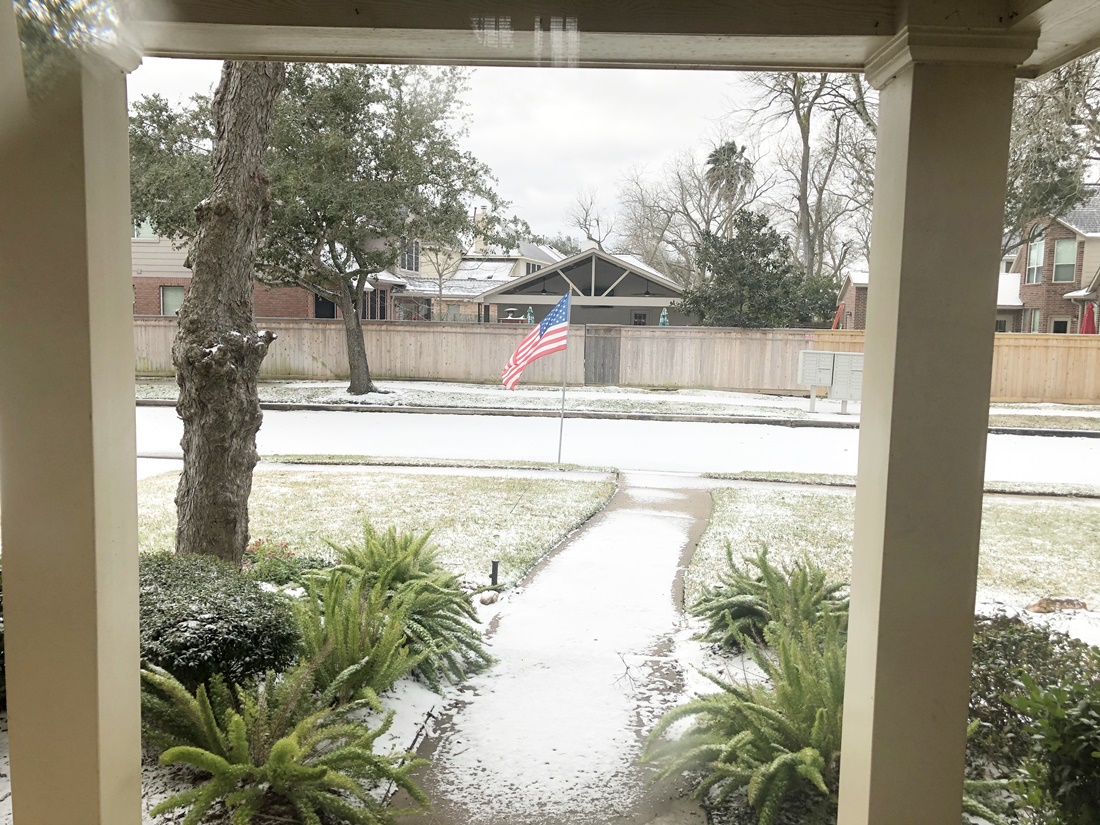 I don't think we will be driving anywhere 'till this melts off.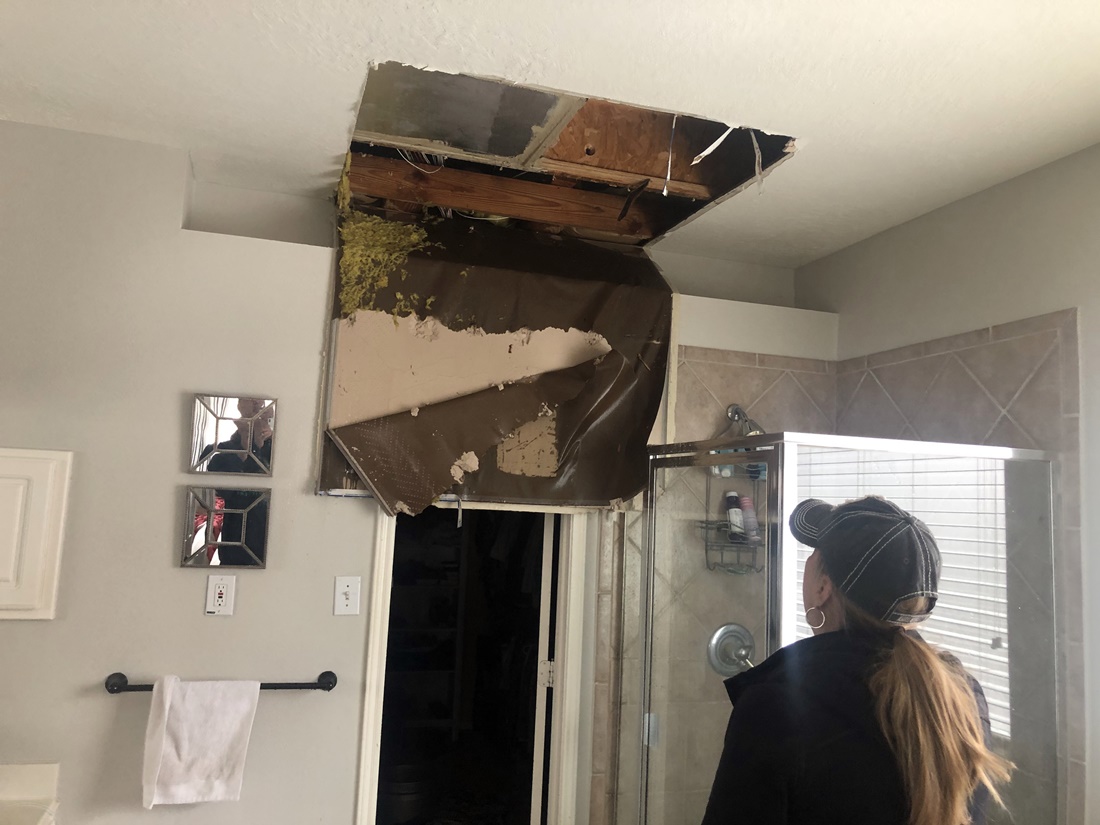 The door behind the hanging sheetrock is our closet - with carpet floor.
It was a mess to clean, and of course, trying to find anyone to do the repair was tricky.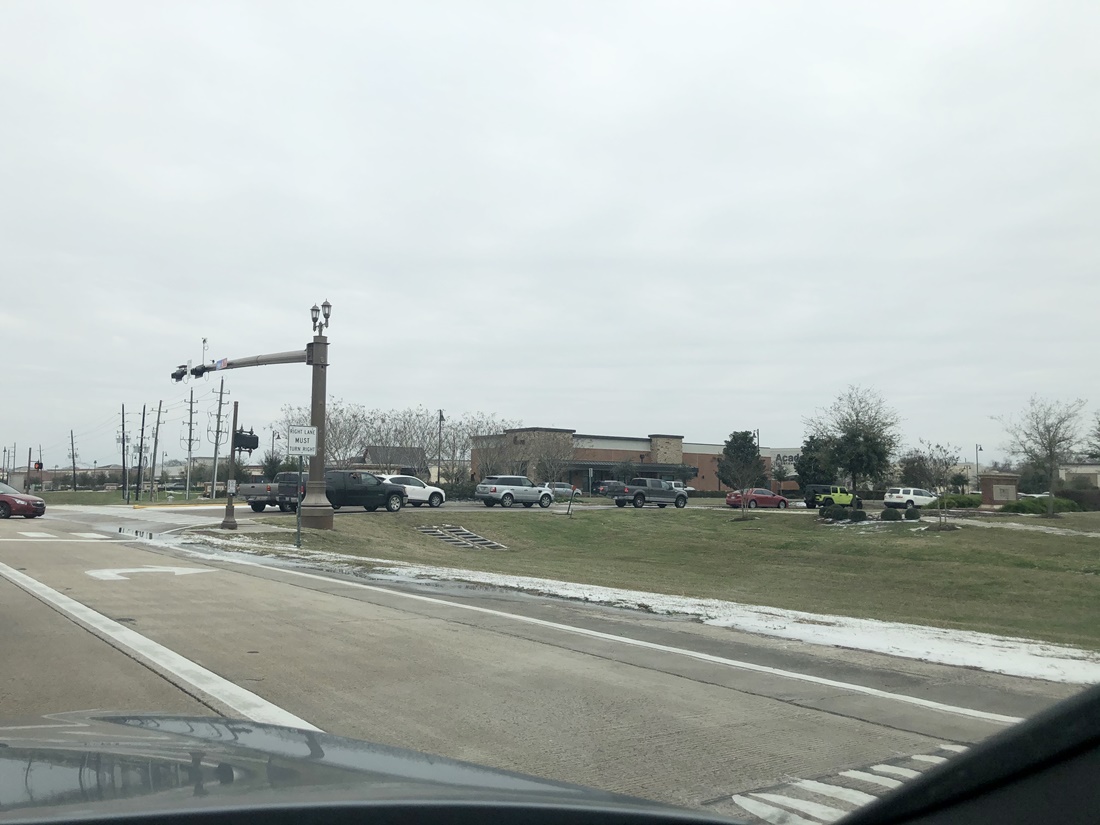 Once we were able to get out, it was interesting to see what - if anything - was open for business.
This Chick-fil-e had a line around the building, and out into the road.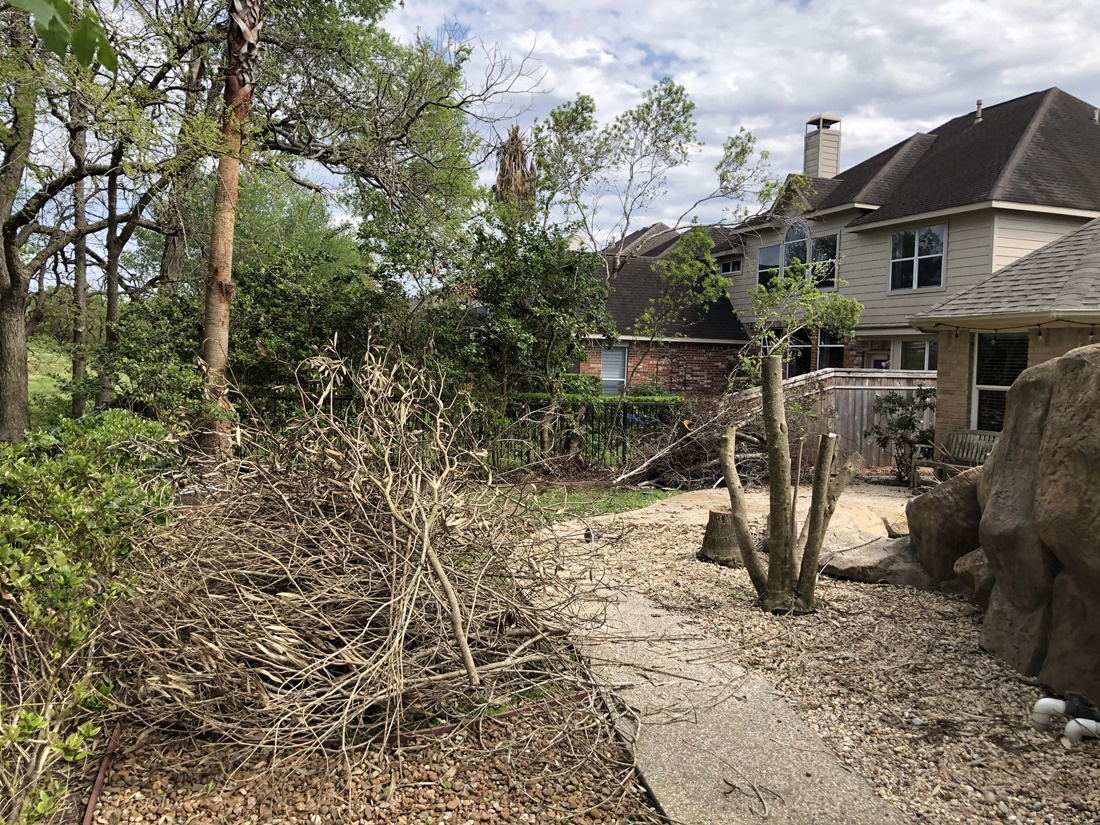 We lost all of our Olianders, and nearly all the other shrubs around our house.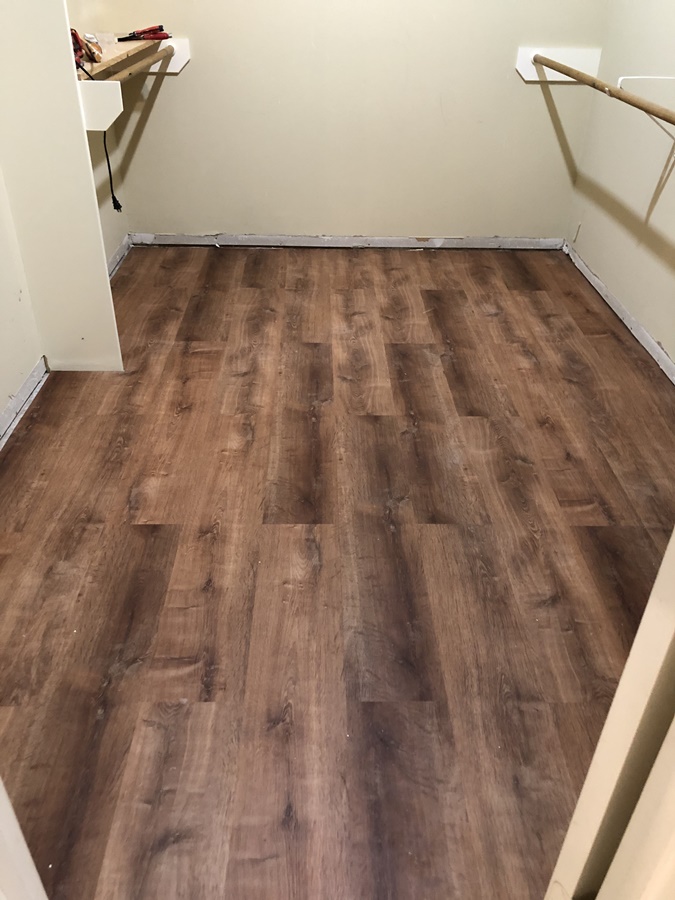 Look what I did!
Yep, we got some flooring from Home Depot and redid the floors ourself. (that means me)
MEANWHILE - OUT AT THE RANCH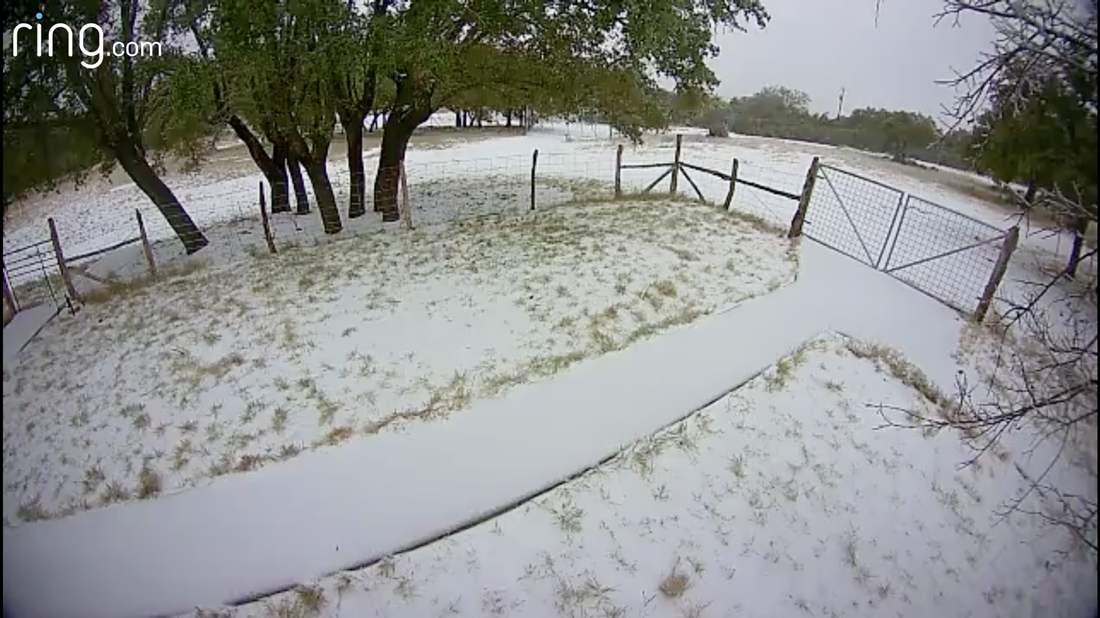 When the storm hit - this was one of the last images I got from the Ring camera at the ranch before the power went out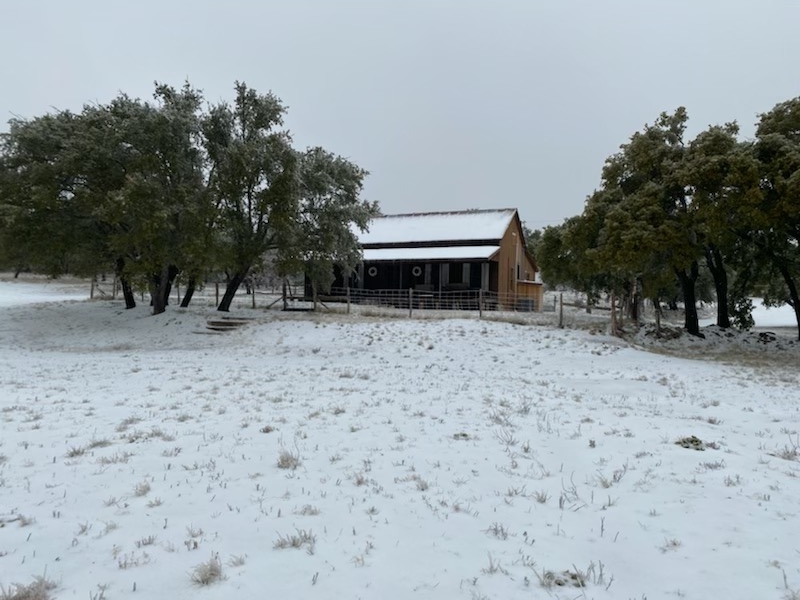 My brother took this picture after he made a CRAZY drive to the Hill Country.
He ended up staying at my place one night because I have propane heaters in the bedrooms.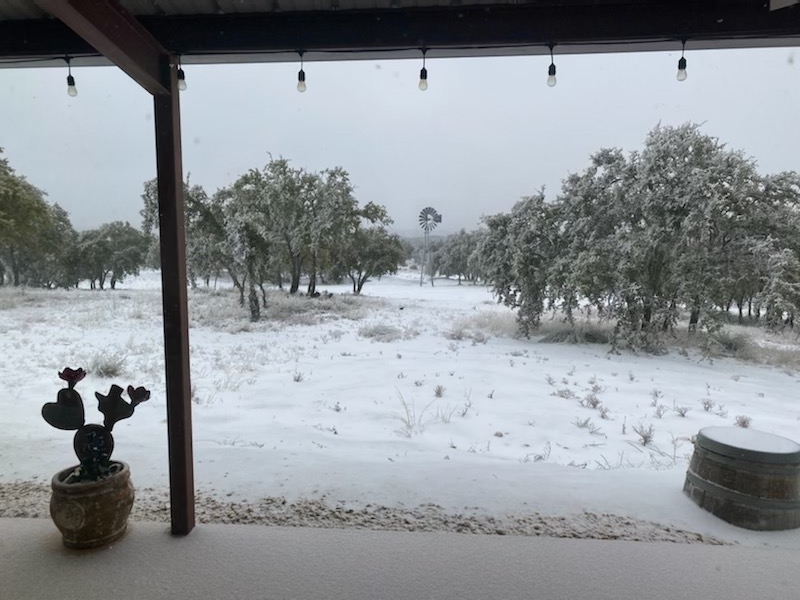 The view from my brothers porch.
His pond was completely frozen.
He did find a portable blind heater, and was able to stay at his place 'till power was restored.
CLICK HERE TO SEE VIDEO #1
My Brother makes a CRAZY drive through the snow and ice to get to his ranch
CLICK HERE TO SEE VIDEO #2
My Brother makes a CRAZY drive through the snow and ice to get to his ranch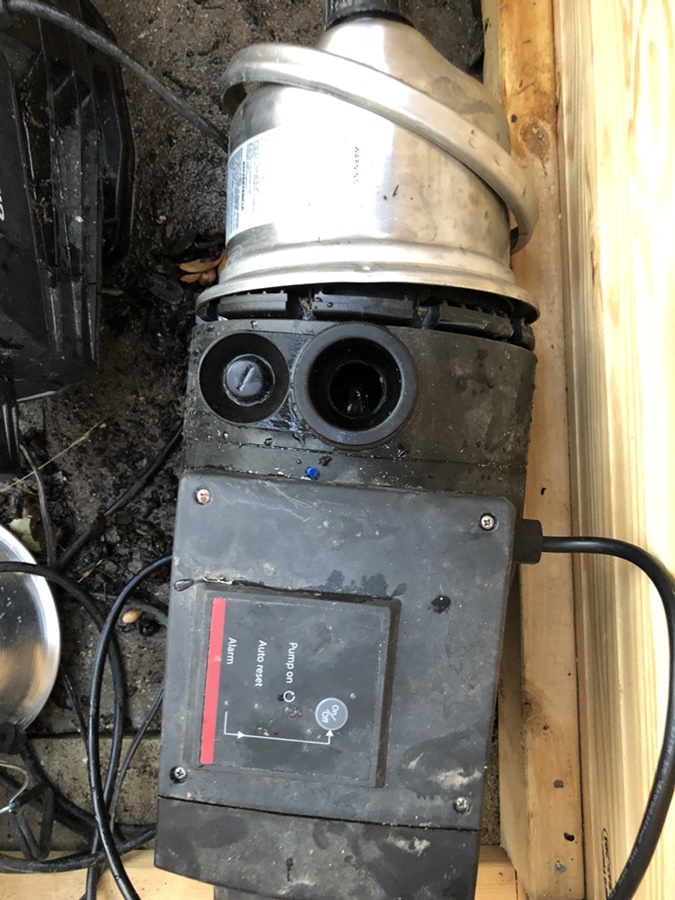 By the time I was able to get to the ranch, all the snow had melted.
All that was left to do was assess the damage - like this blown out water pump.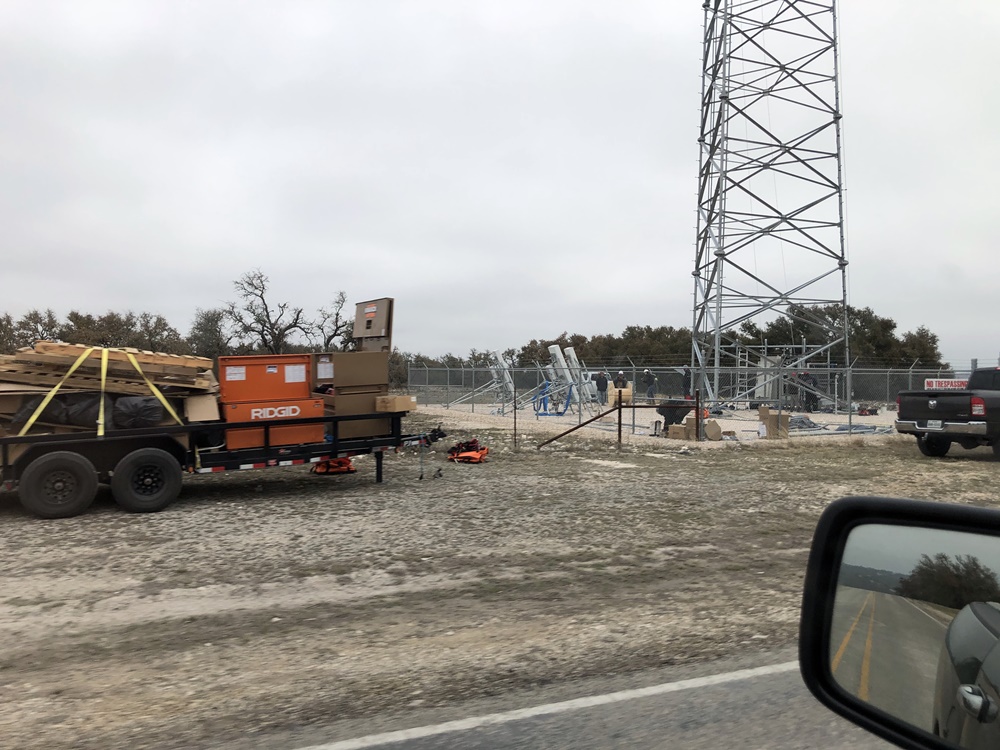 HORAY! They are finally installing the equipment on the cell tower near our ranch.
Maybe one day we will have cell service there.

The freeze took down a lot of tree limbs,
To protect from Oak Wilt and other diseases, I try to prune/protect any damaged areas.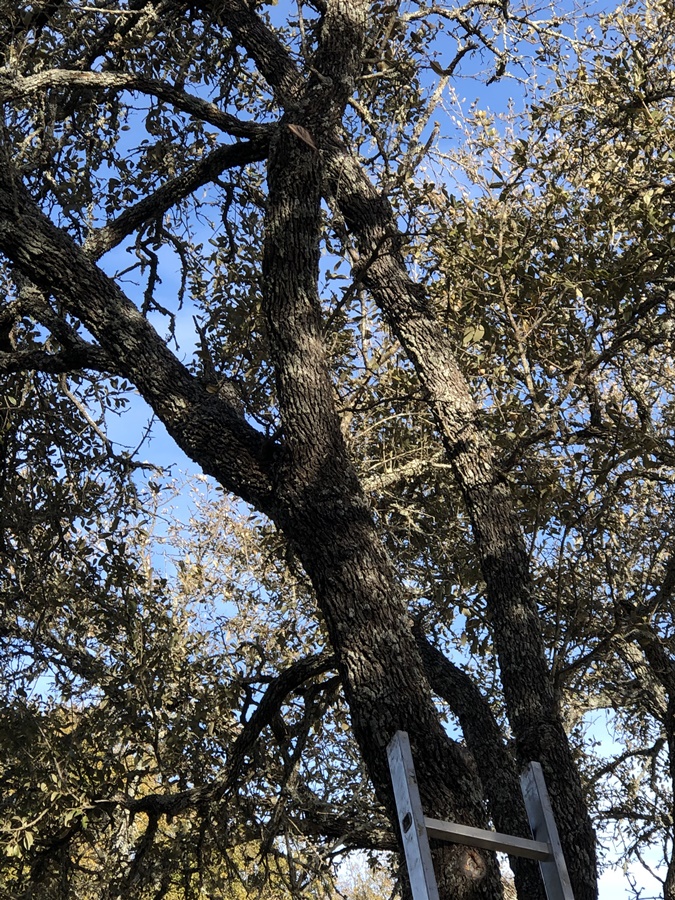 Towards the top you can see where I've pruned, and need to spray.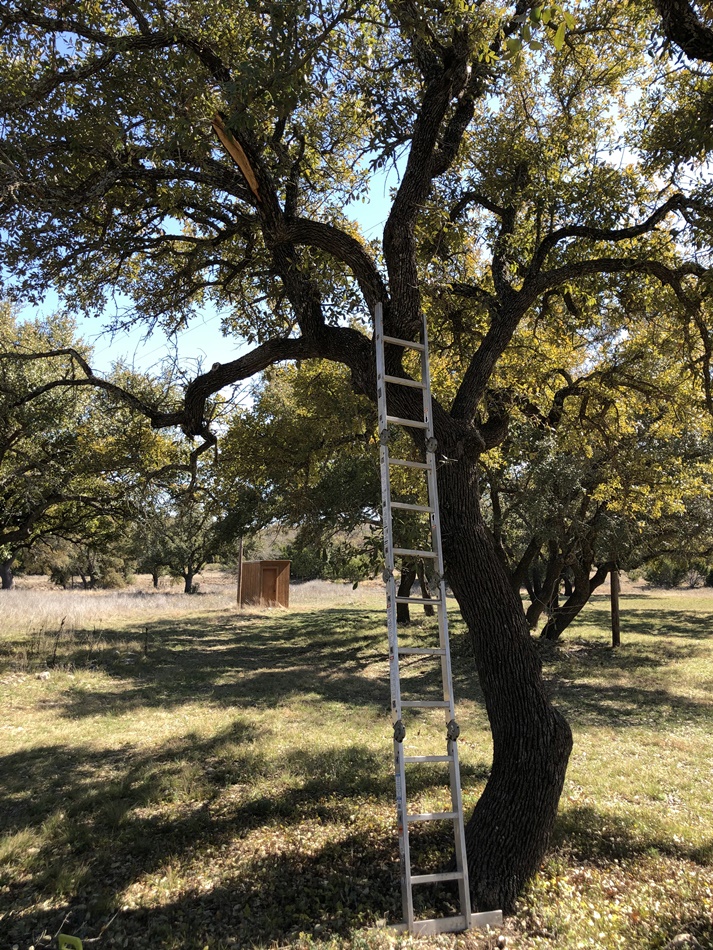 That broken limb is going to be a bit tricky to get to.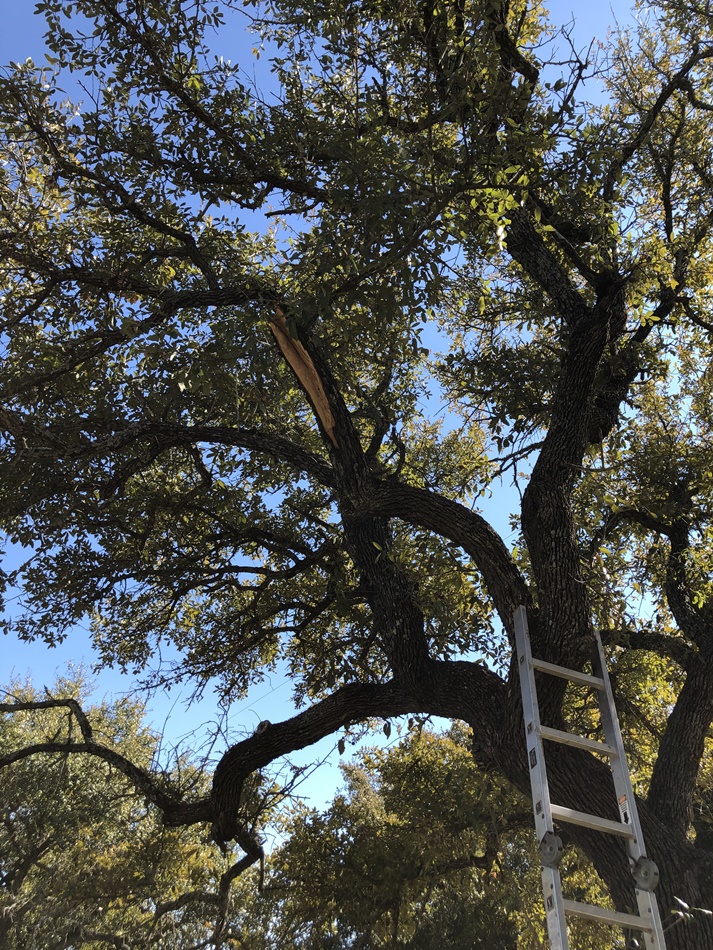 It's not that it's too hard to reach, it's just awkward to get the chainsaw up there.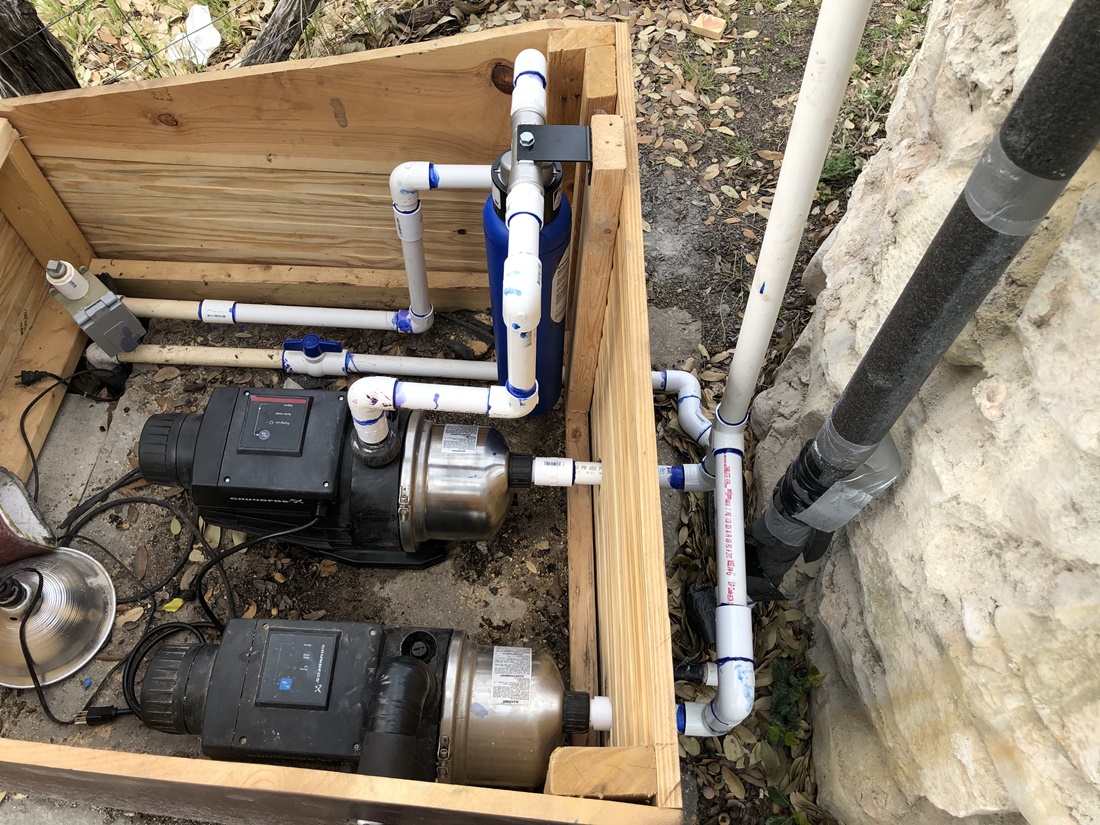 You can see all the new PVC I had to replace - and the new water pump too.
It was an easy job - the only hard part was finding the replacement PVC parts.
Everything was sold out.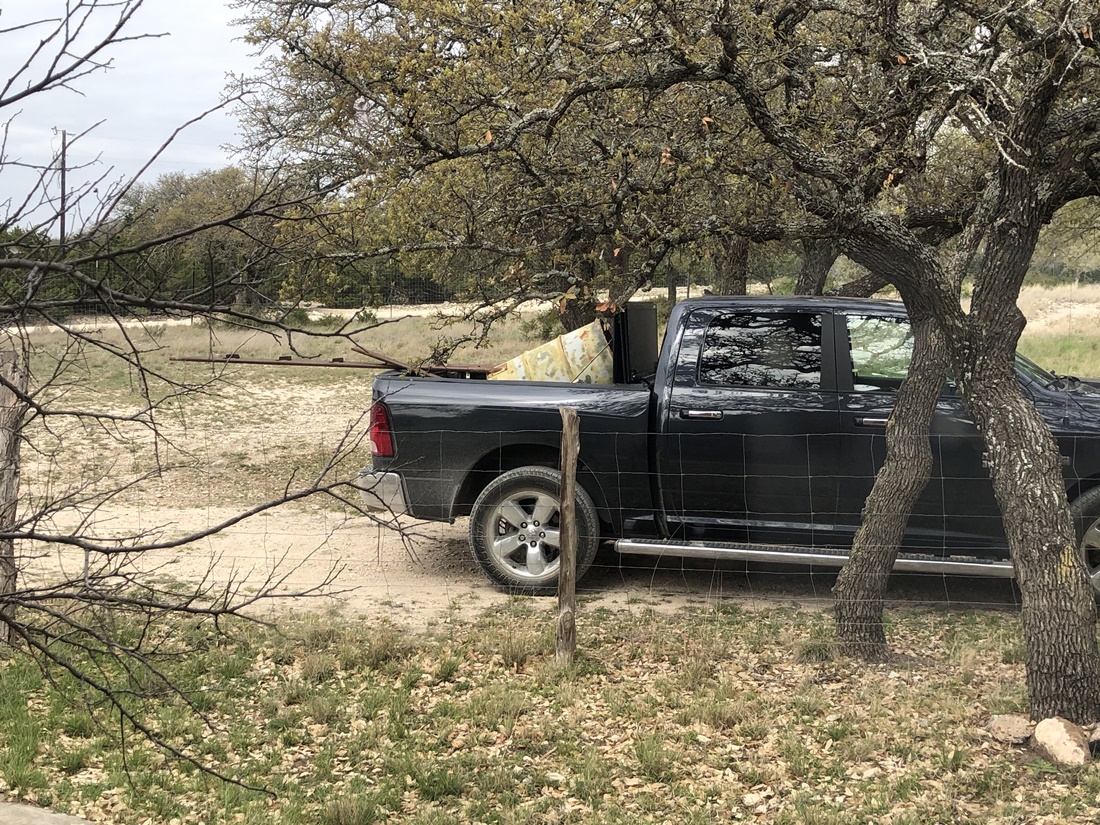 While I was there, I picked up this old feeder from my brother.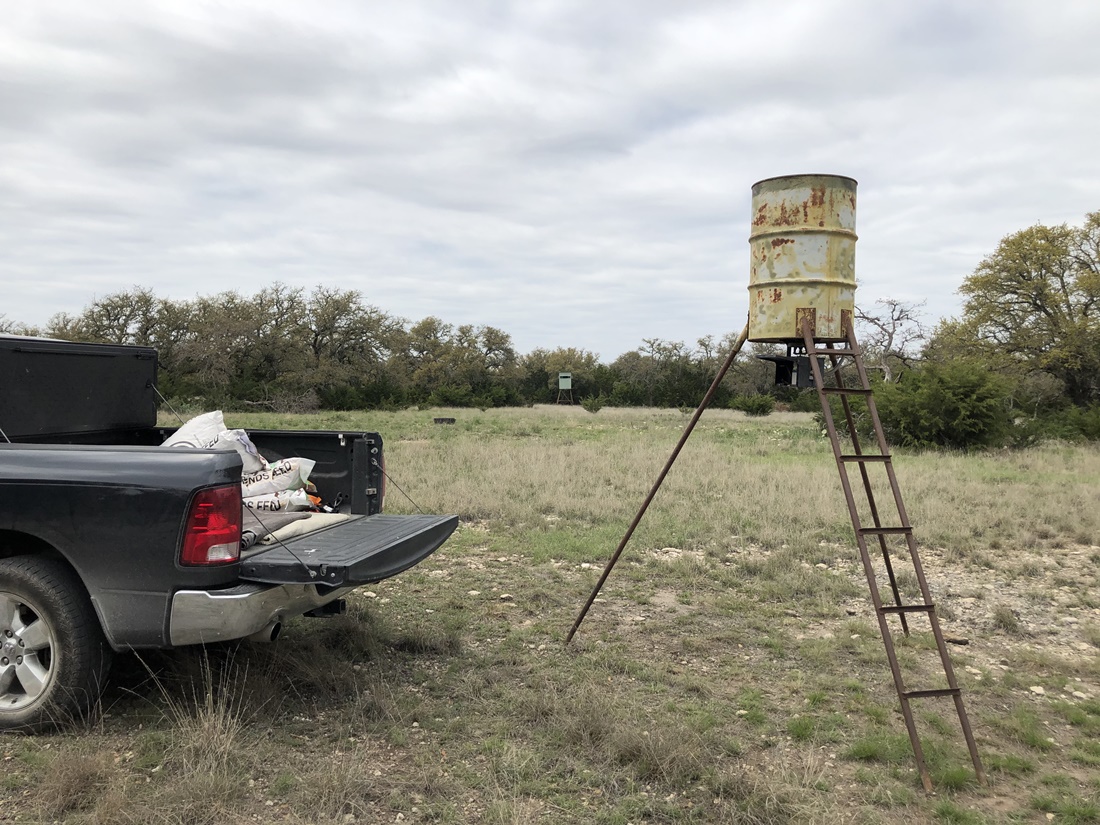 TaDa!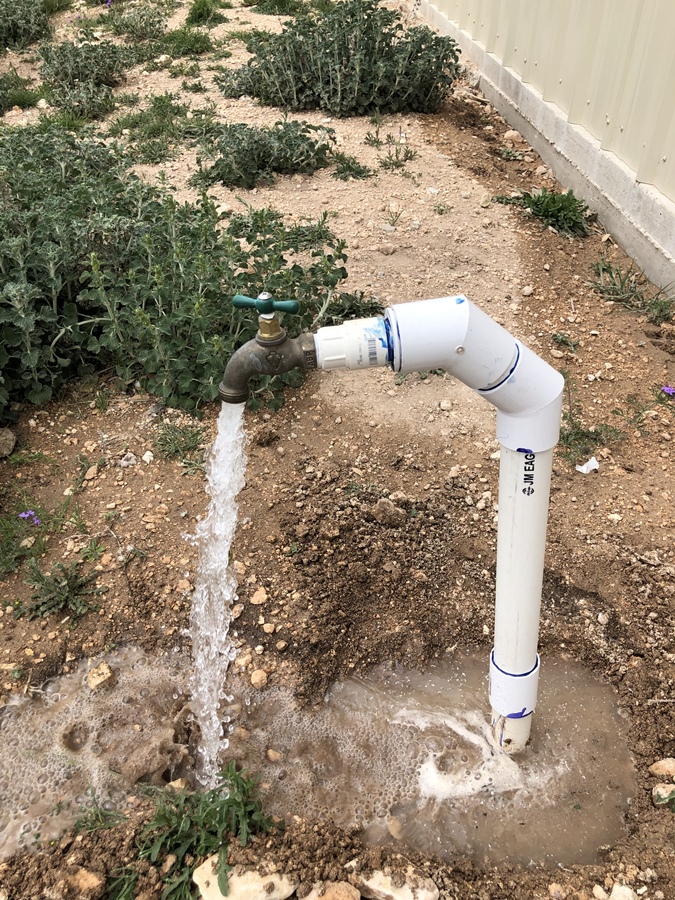 OK - it's fixed.


---