Double B Ranch - End of Year 2022

Saturday, February 25, 2023. 11:05pm. Yes I've been drinking. Happy to post these pictures from the ranch - such a blessing to have the property, and it fills my soul when I'm there for a beautiful sunset. The one below isn't special - just an average evening in the deer blind.

DISCLAIMER: This page shows dead animals. If you don't want to see that - leave now.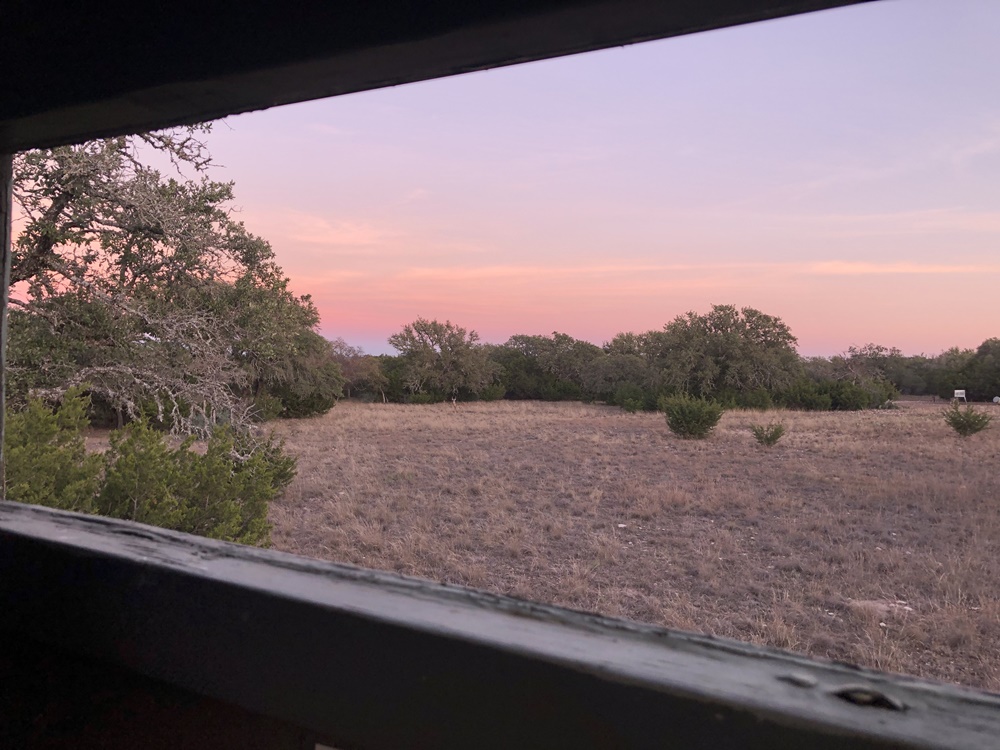 I'm in the deer blind while the sun sets on another day in the Texas Hill Country.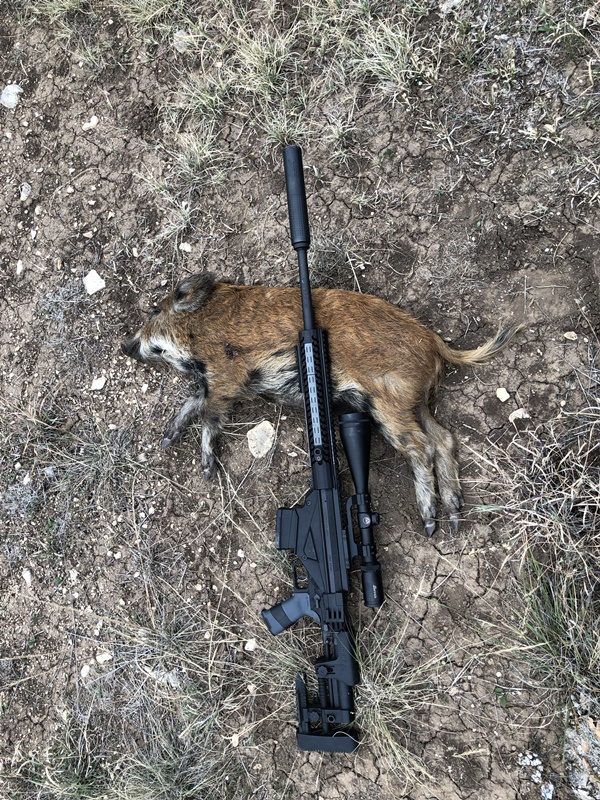 Early in the morning, I got this small little guy.
Doesn't matter - Kill 'em all.
Feral hogs are a menace.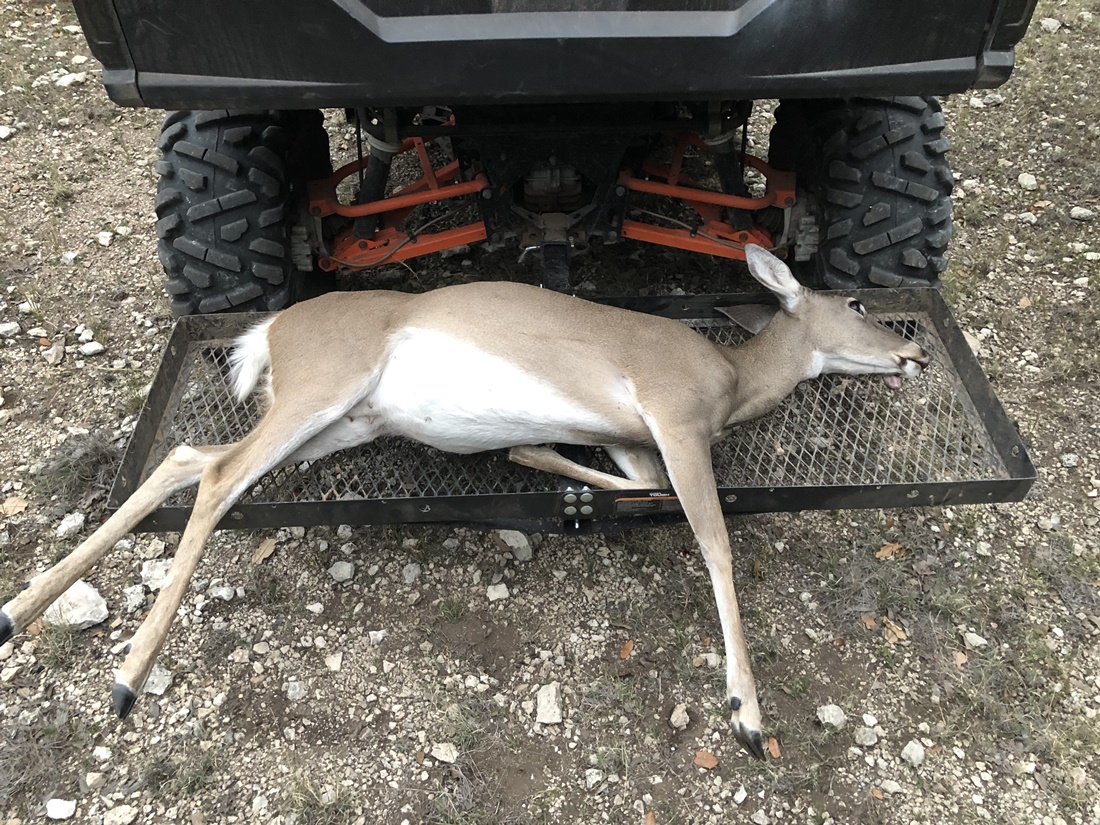 I took two deer this season - a doe and a spike.
On November 18, 2022, in accordance with all the laws of the great state of Texas, I took this doe.
Sausage, Jerky, Hamburger - Mmmmmm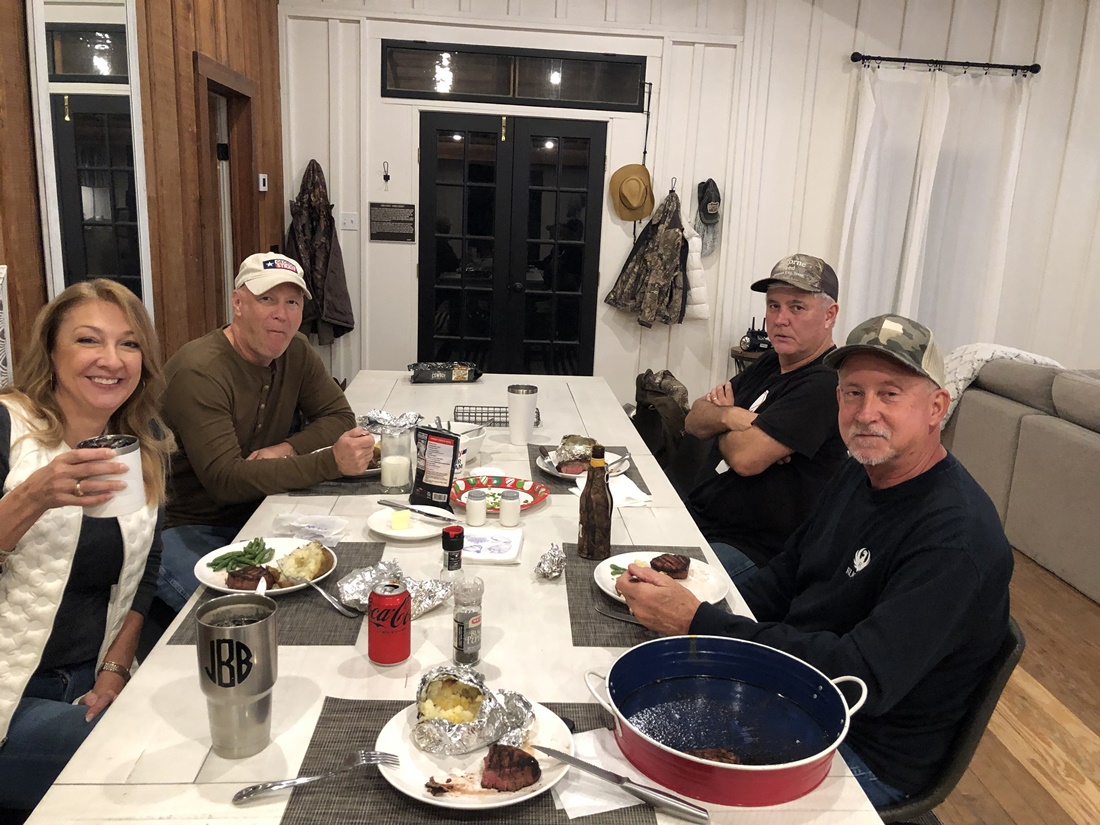 This picture was taken Dec 2, 2022 - one day before my 58th birthday.
I'm not in this picture - as usual - but cooked some awesome steaks and ...
Jacqui sits across from Tim Palmore
Bill sits next to Tim and Eric is across from Bill.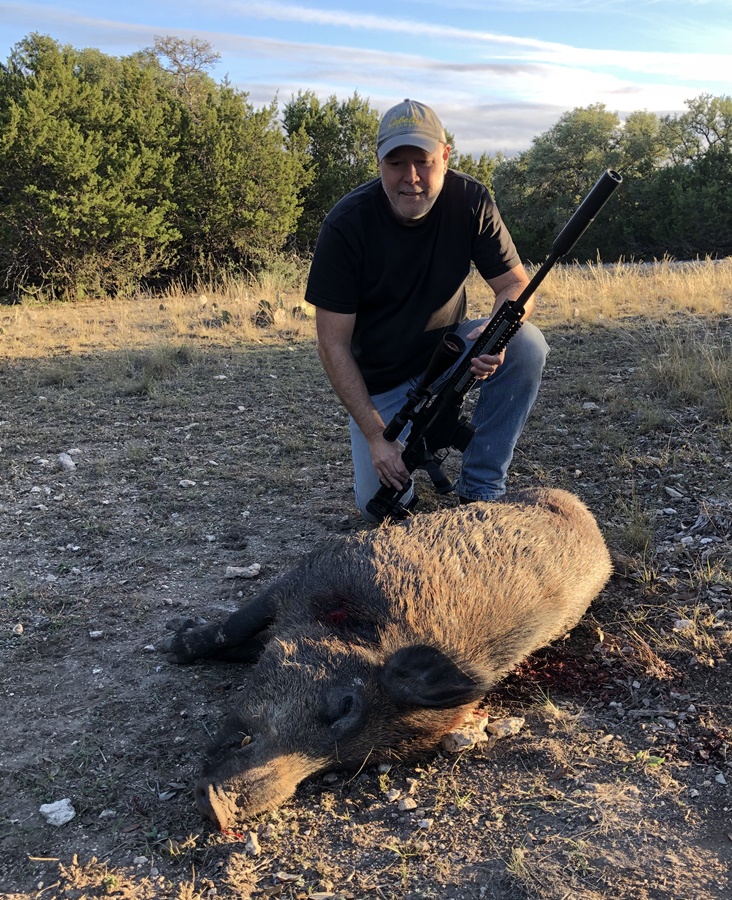 BOOM!
HAPPY BIRTHDAY BRAD!!
I had a wonderful birthday, being in the deer blind with Tim, watching the deer when this huge hog came walking in.
It is the largest hog I've killed so far.
This guys was 200 pounds +/-

Two weeks later... I got this guy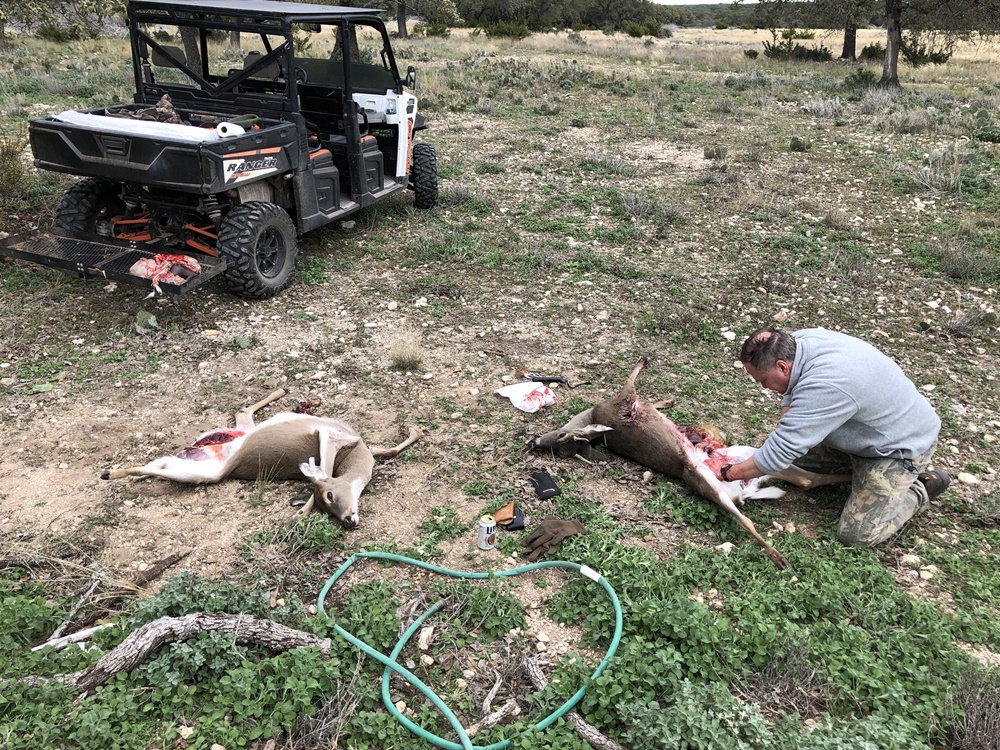 Dec 18, Jay guts our deer.
It was Sunday and we both ad to get back that day.
I shot a spike, and watched it drop close by
About an hour later Jay dropped a doe.
After getting Jay's doe we went for my spike and he rose from the dead and bolted away.
We tracked it for an hour or more through the creek bead before we finally found it.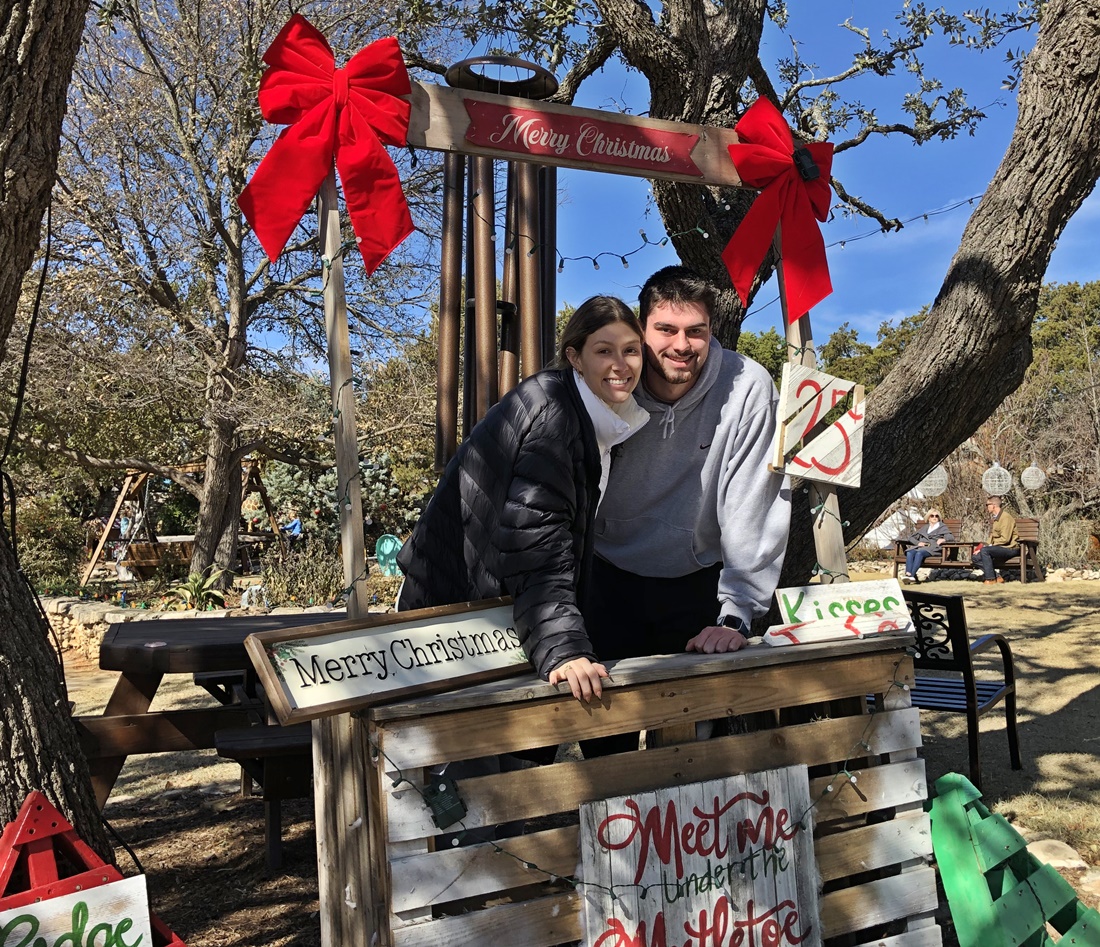 Between Christmas and New Years, Lauren and Trey joined Jacqui and I at the ranch.
Of course we had to visit the cute little Cafe On The Ridge near Kerrville.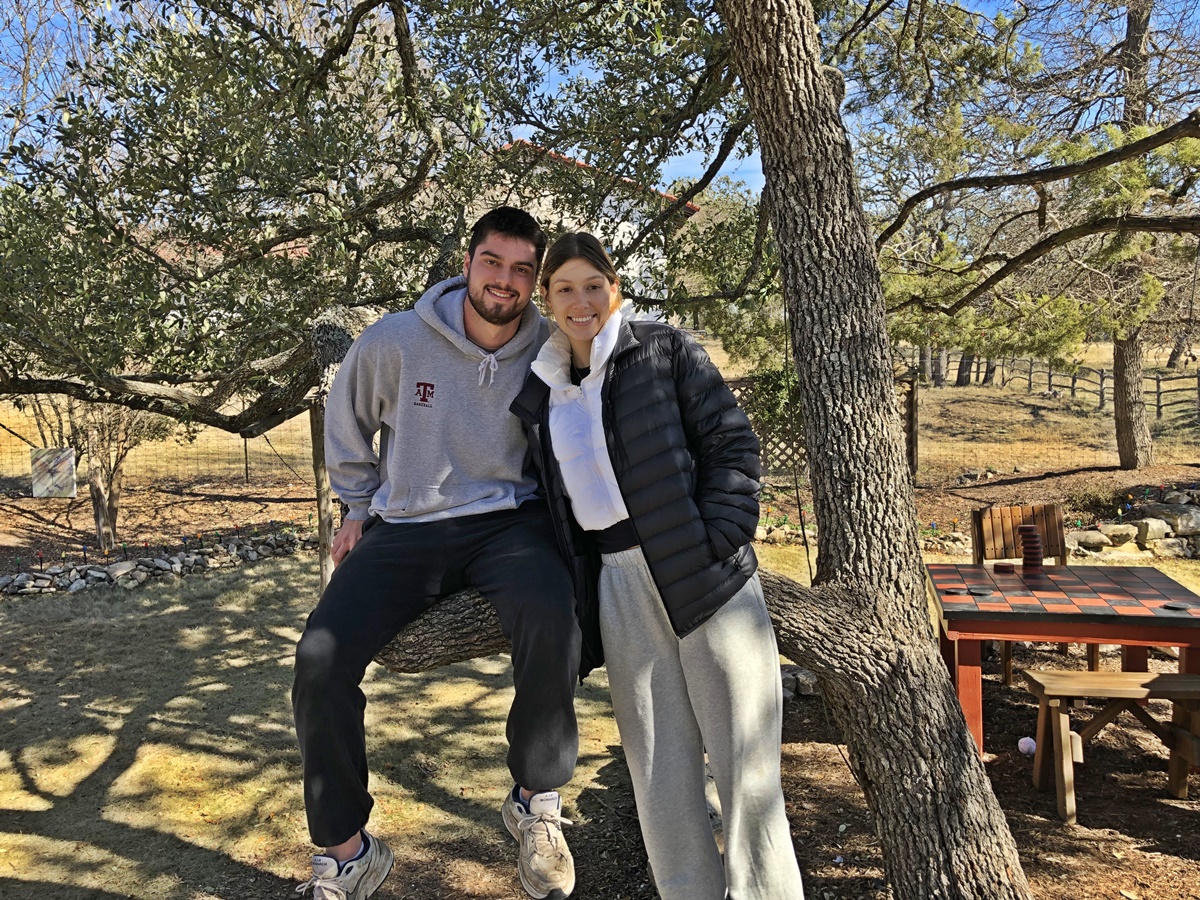 Awww, Lauren and Trey are so cute.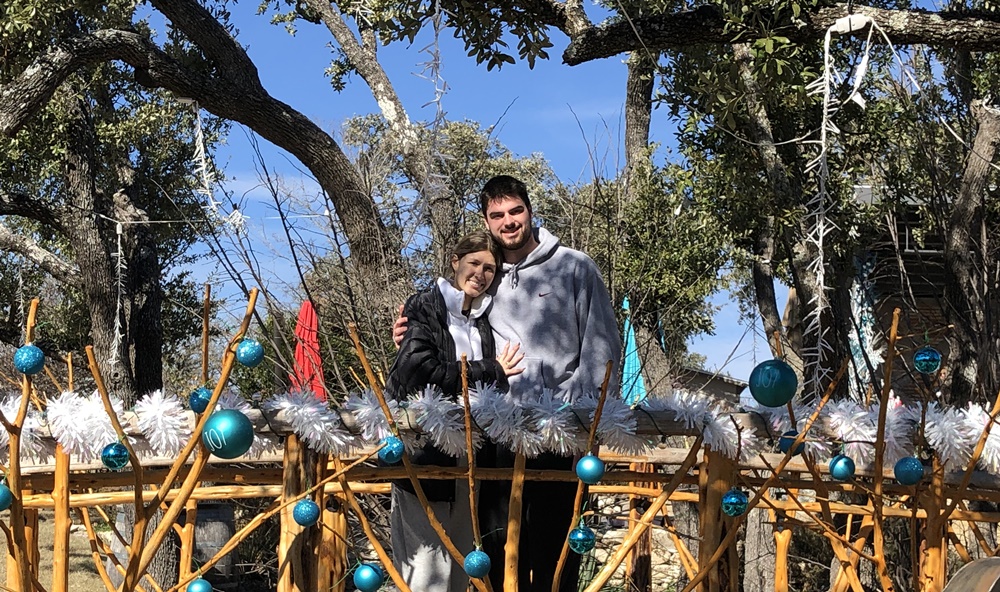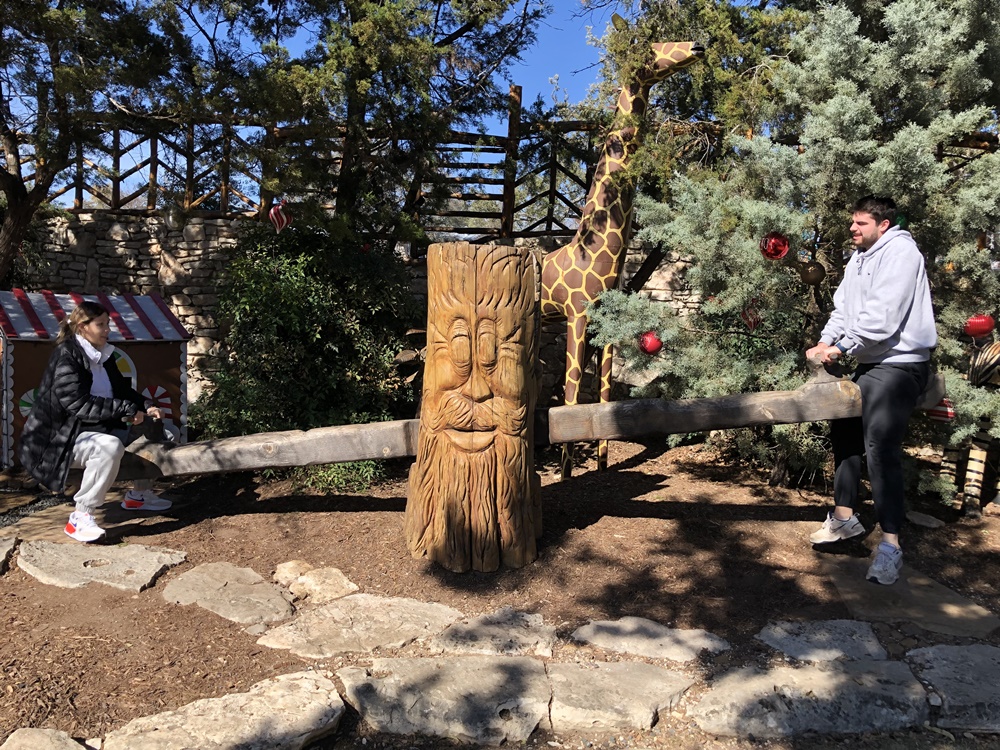 Who doesn't love a seesaw?
CLICK HERE to see video of Jacqui and Lauren on the seesaw
CLICK HERE to see video of Trey and I on the seesaw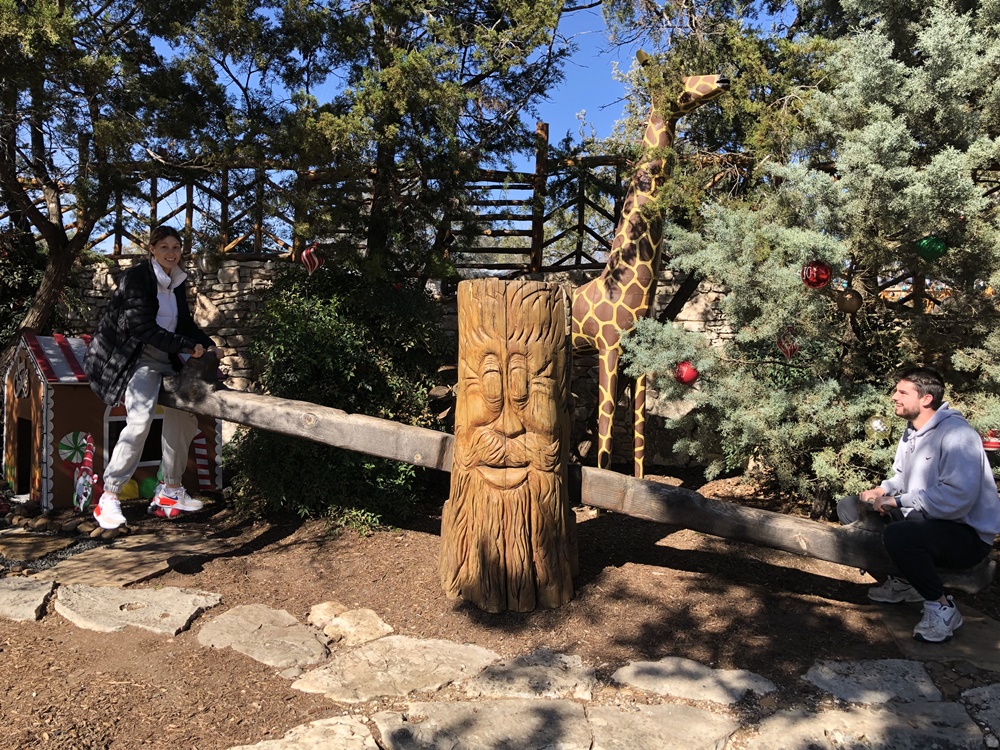 Fun!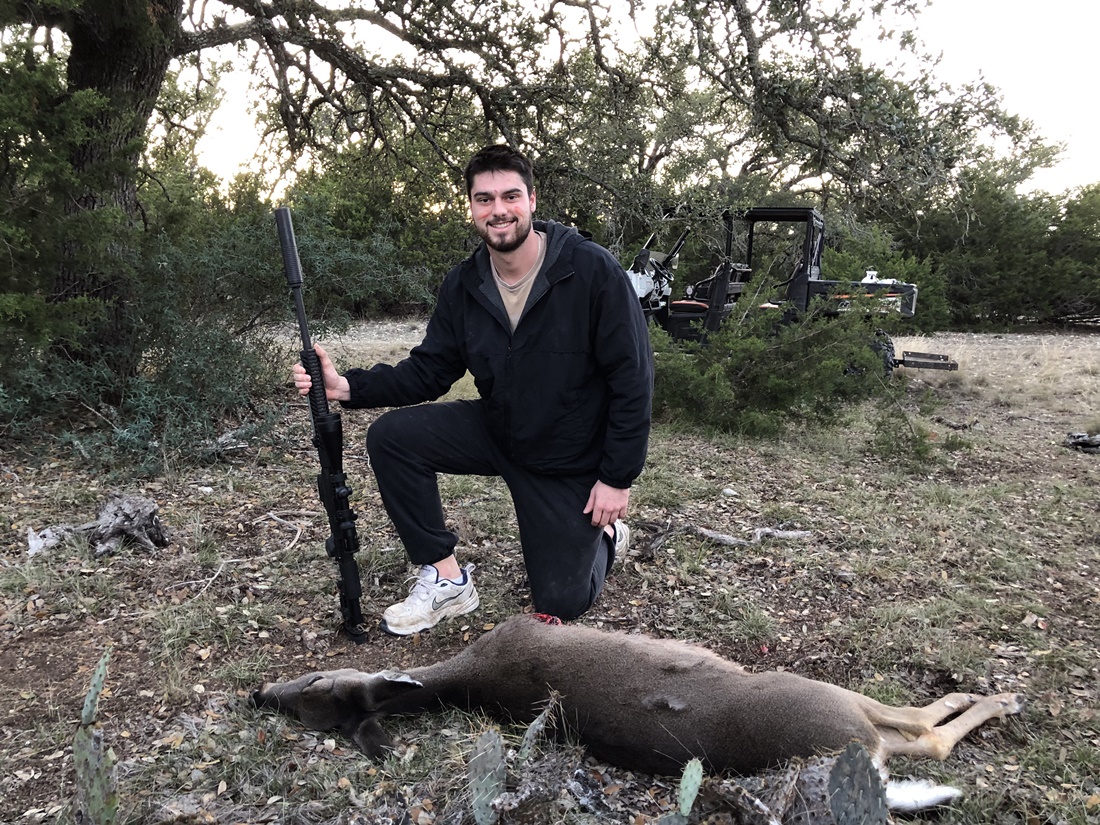 December 28, 2022 - Trey gets his first White Tail deer.


Yes, I 'bloodied the boy' - it's a tradition.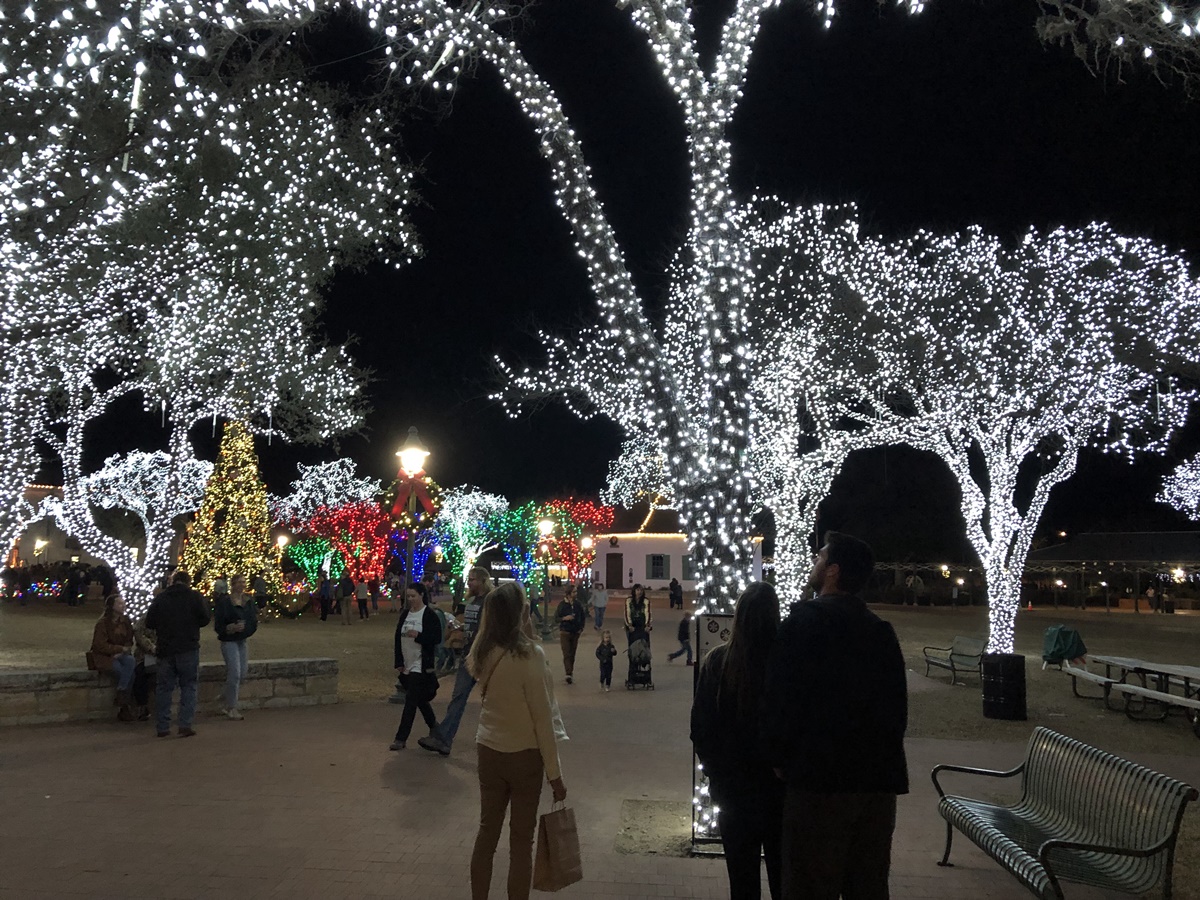 We pent an evening in Fredericksburg looking at Christmas lights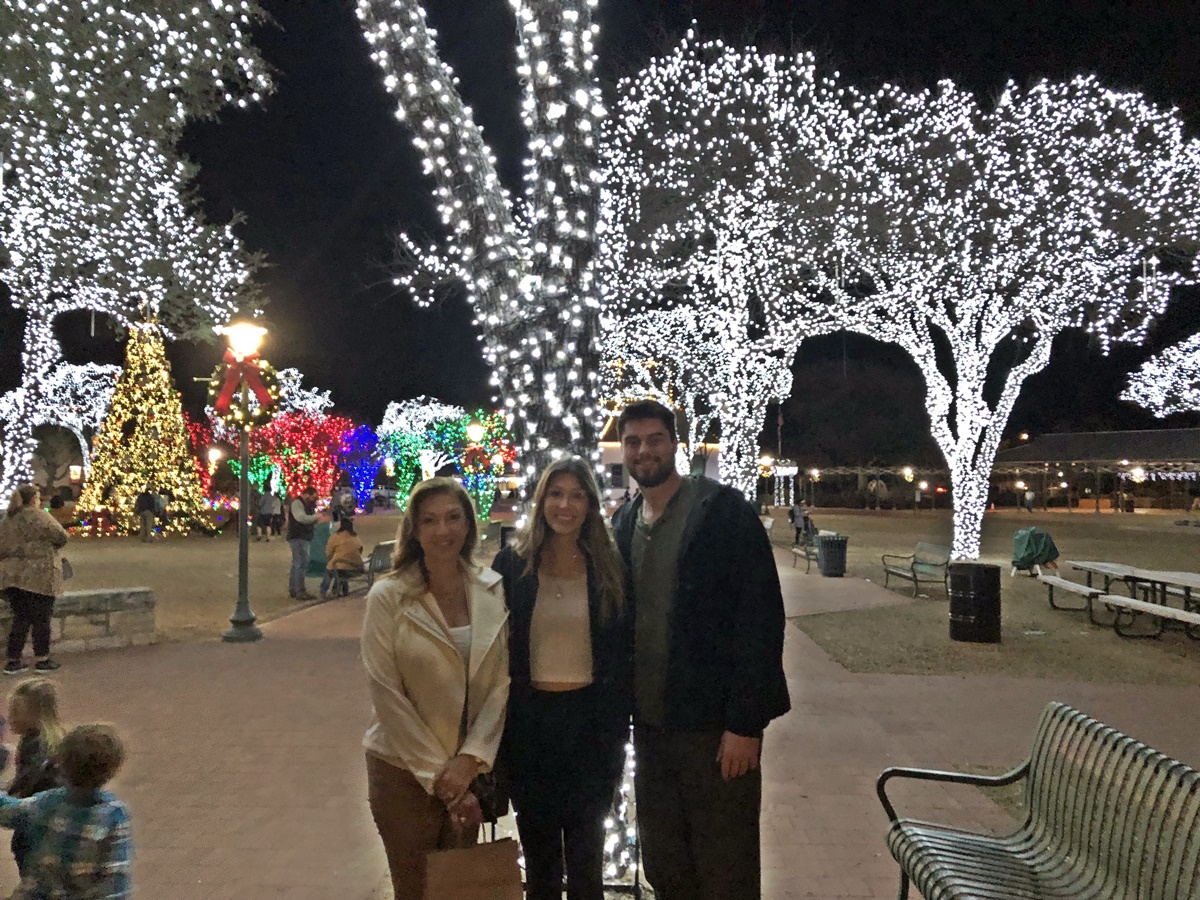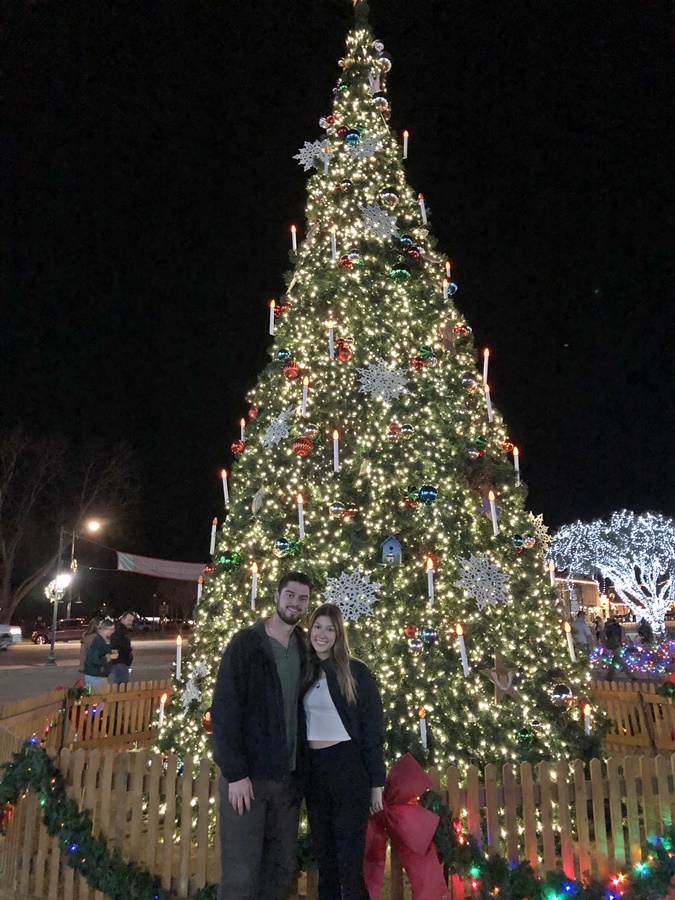 Merry Christmas!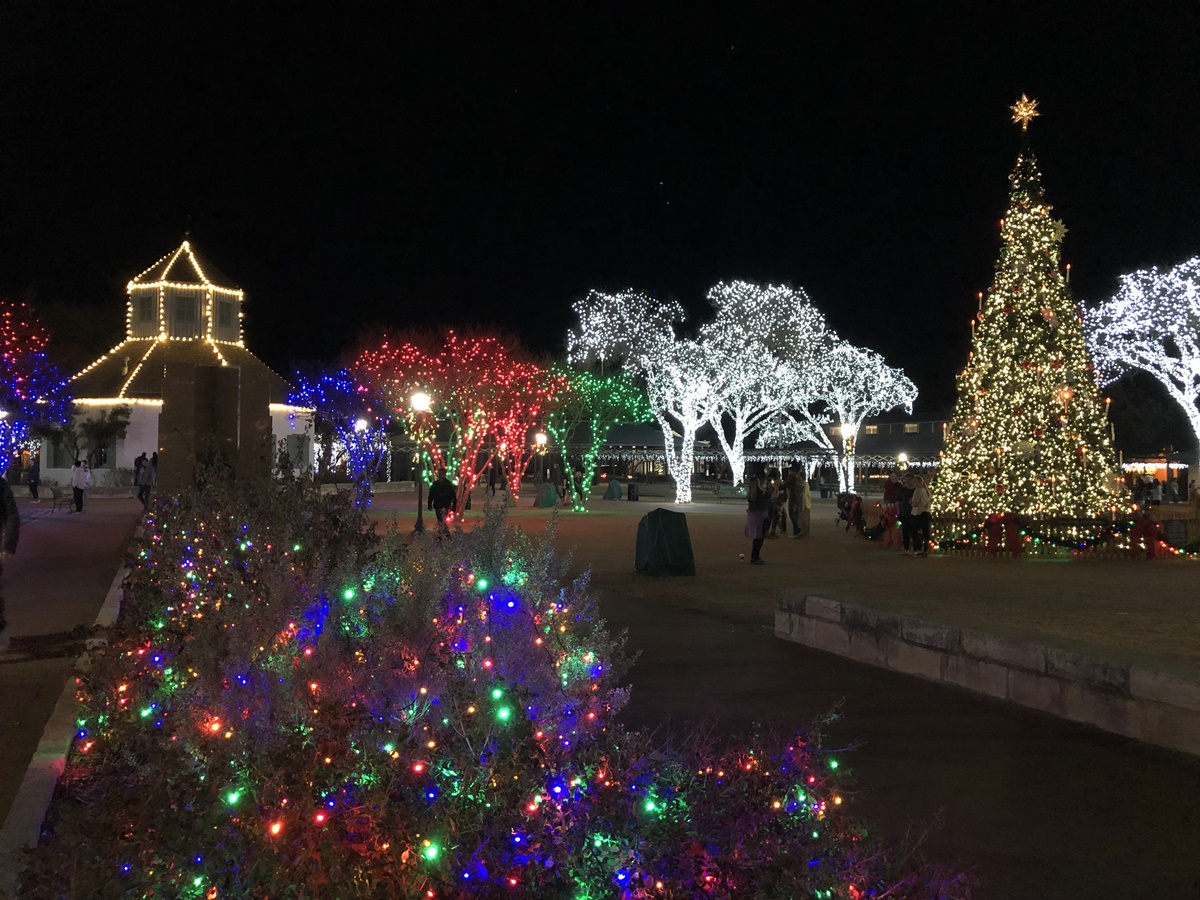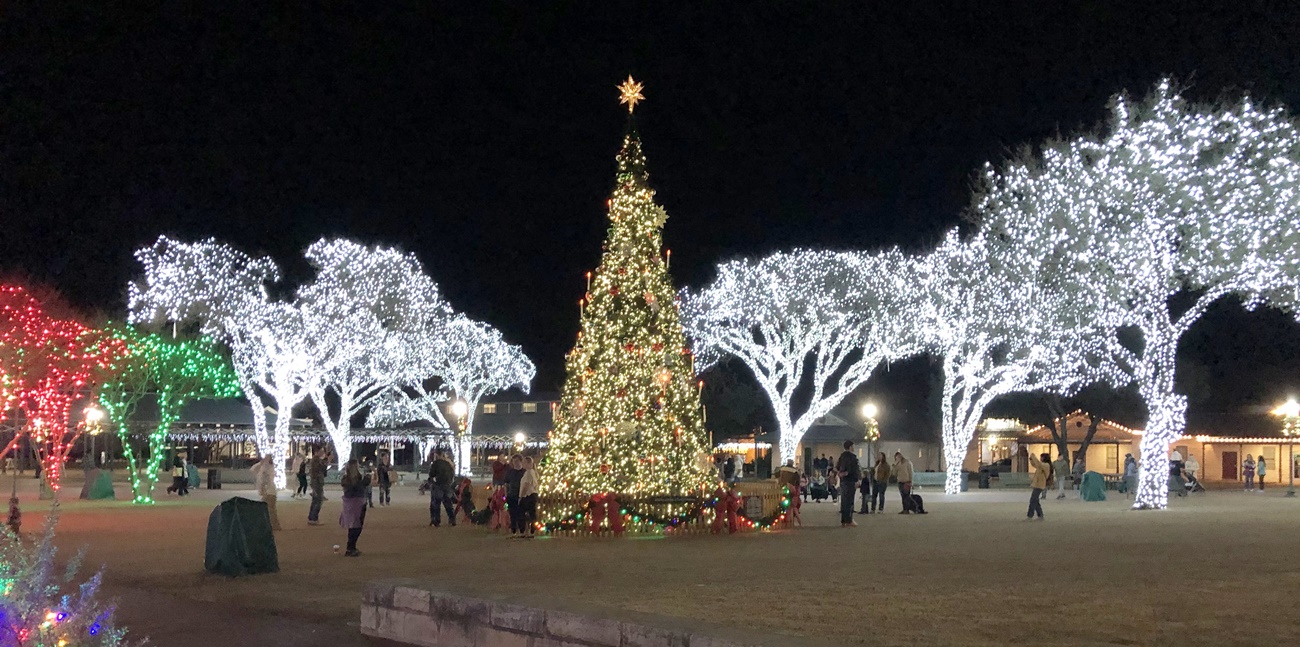 SO pretty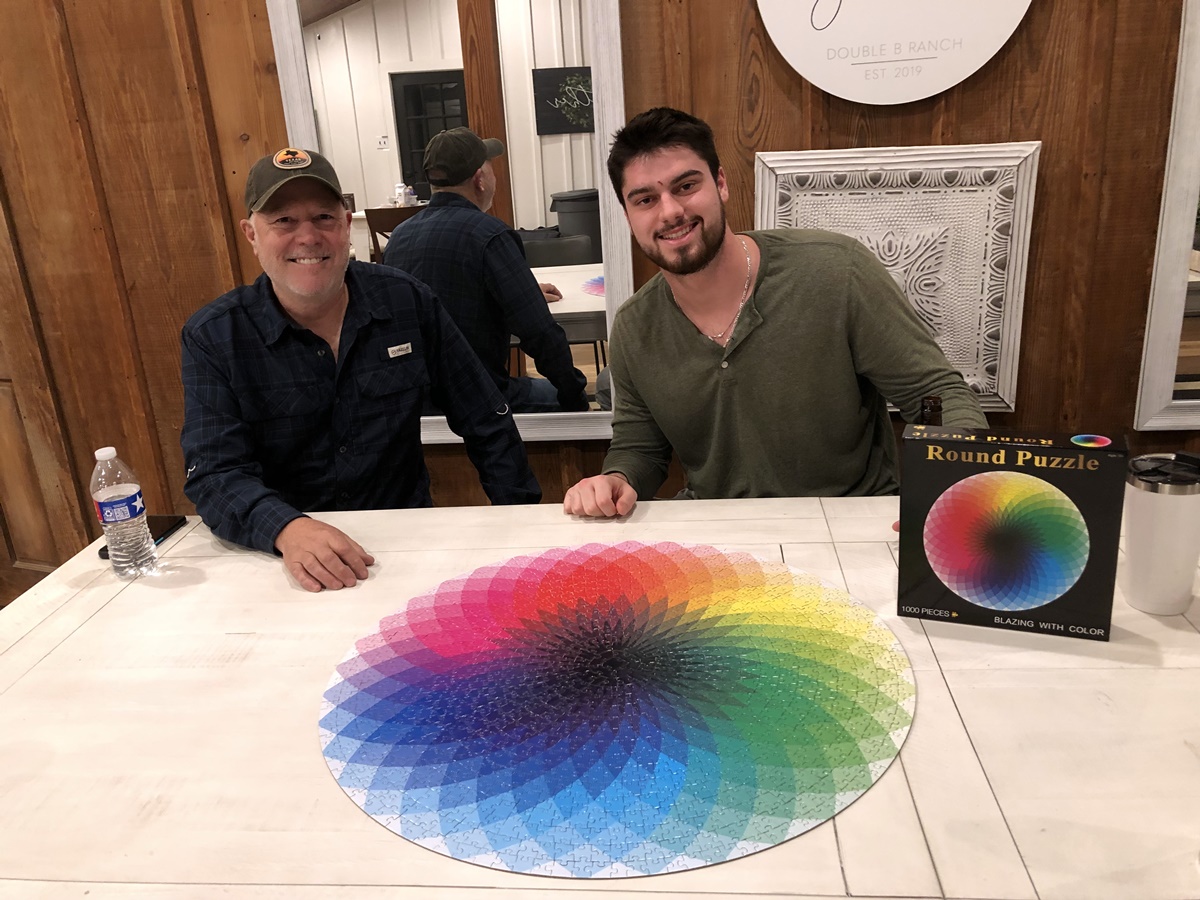 During our down time, we finished this 1,000 piece puzzle.
...and before you knew it - it was 2023....
---