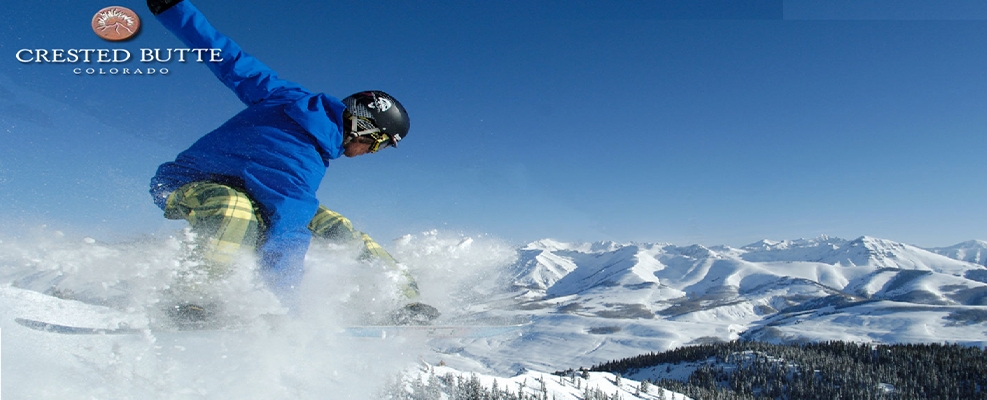 Our family has been coming to Crested Butte for almost 20 years. It really is a beautiful place to ski - the mountain is awesome, the views are spectacular, and the lift lines are usually nonexistent. The only disappointment this year was that Jacqui and Austin were not able to come with us. Oh well, it gave Lauren and I some time together - and I don't think we could have fit all of us in one condo.
We arrived on a Thursday, and snowed every day until Monday morning - over two feet of fresh powder. As you can see from the pictures towards the end of this page - Monday was BEAUTIFUL. It was sunny, and the skiing conditions were perfect. I took a TON of pictures on this trip and tried to narrow down what I posted on this page - but there are still a lot - so grab a cold one and enjoy!
DAY 1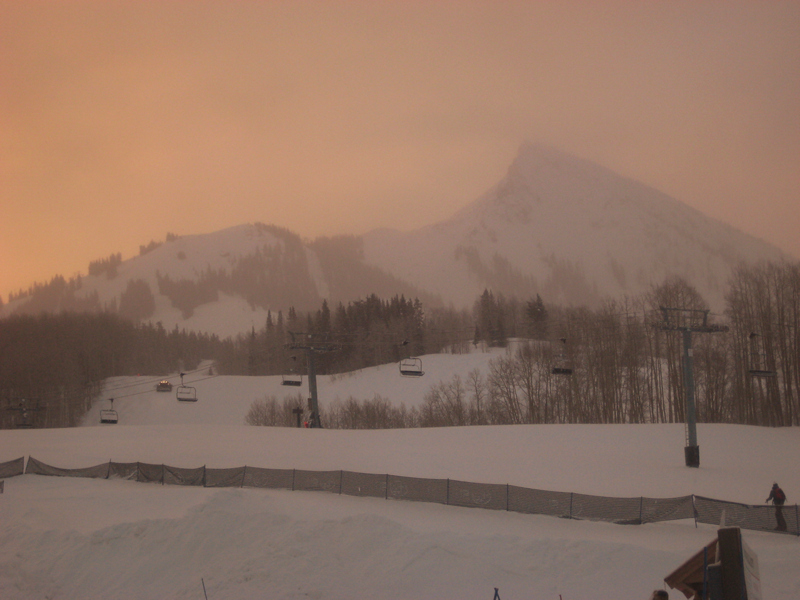 Sunrise on the mountain...time to get our ski gear on!!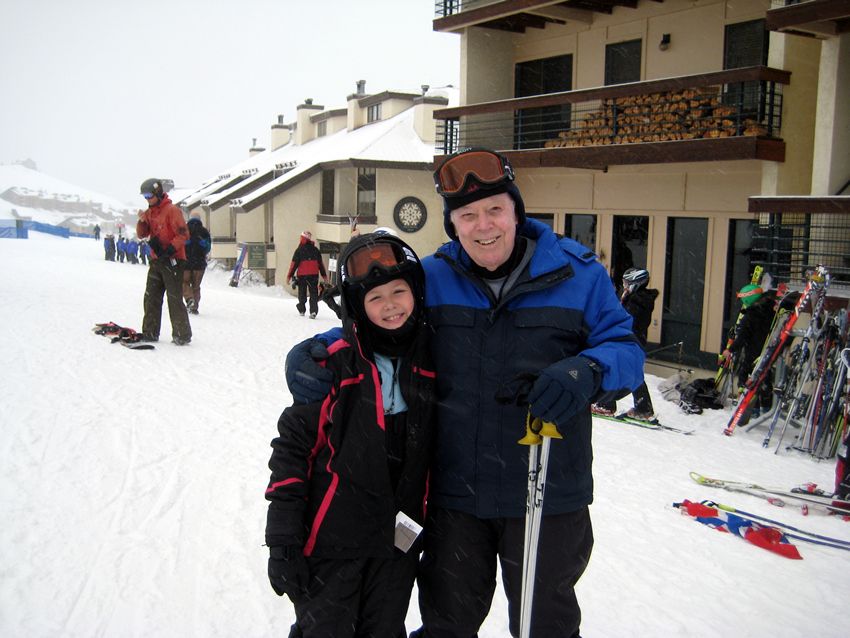 Pops and Lauren make their way to the Bunny Slope.
Unfortunately, Pops didn't feel comfortable enough to ski this trip - so this was the only picture of him in his ski gear.

Lauren fell a lot that first morning - and she shows me her mad face.
CLICK HERE TO SEE VIDEO FROM THE RED LADY LIFT - riding by myself around lunch time!!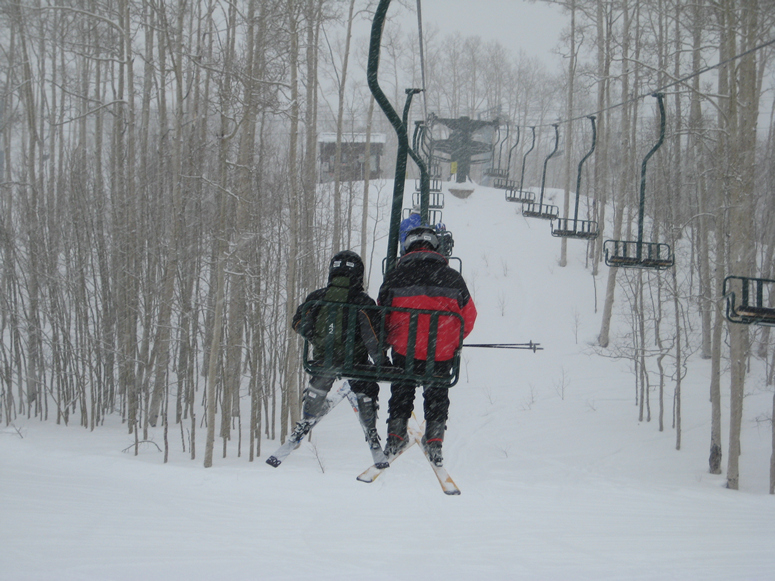 Bill and Trey are right on front of us.
CLICK HERE TO SEE VIDEO FROM THE BUNNY SLOPE LIFT - riding with Lauren after lunch!!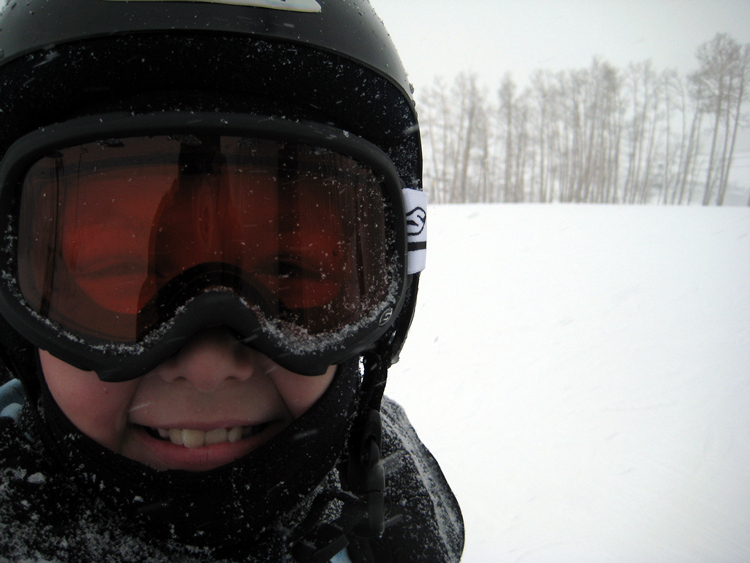 It wasn't long before she got her ski legs back - and that's the happy face I like to see!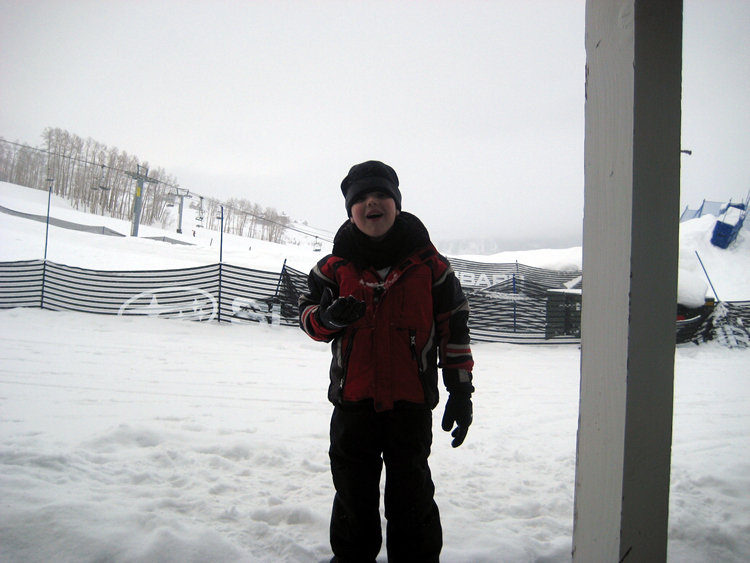 Blake returns from ski school.
DAY 2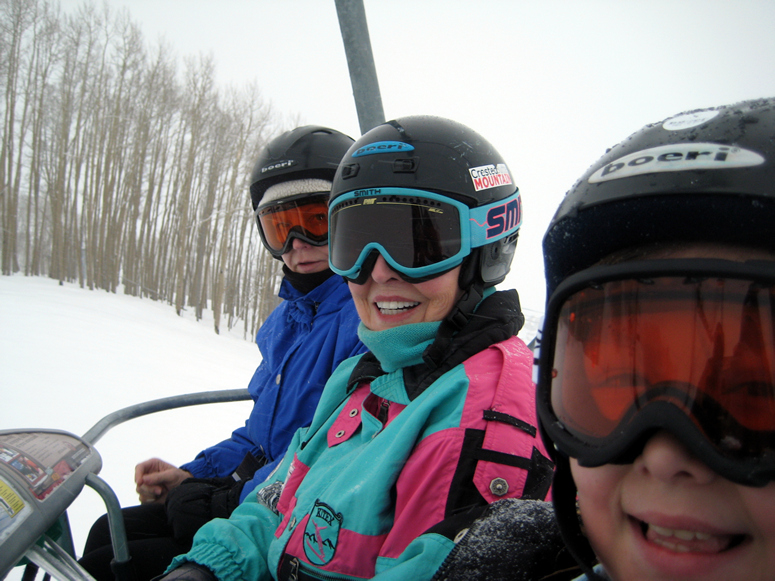 I start the day riding the Red Lady lift with the girls.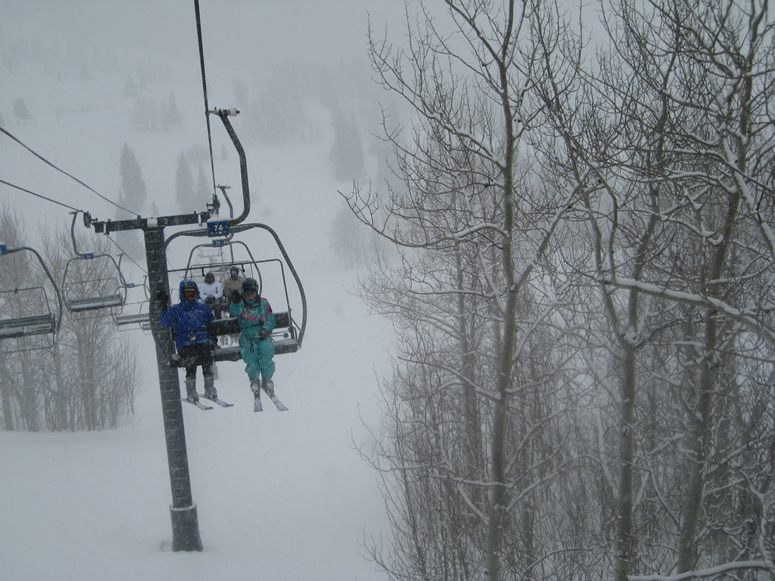 It wasn't long before it started to snow pretty hard.
Here's Ilonka and Nana riding the Painter Boy lift.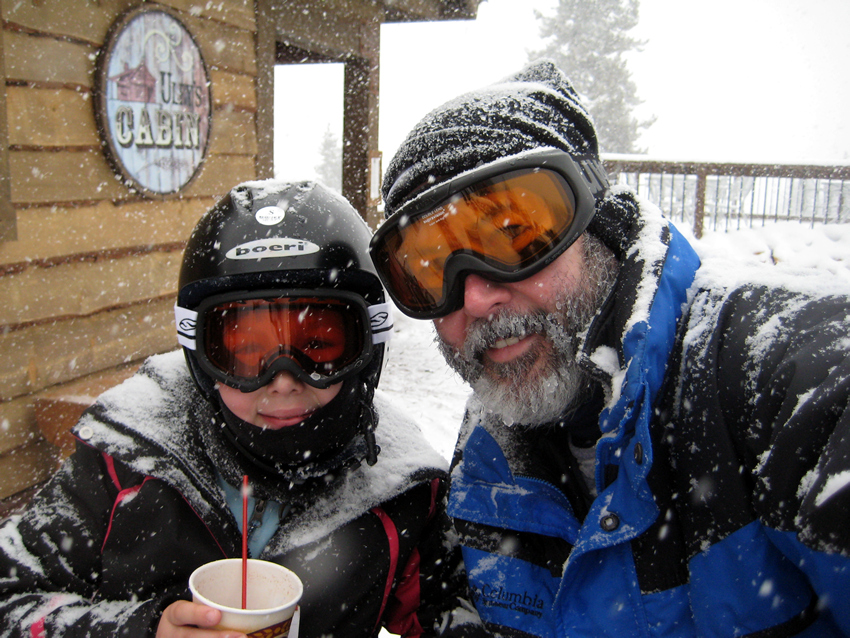 It was pretty cold that day, so Lauren and I took a break at the Ice Bar with some hot chocolate.
Mmmmmmmmm.....good.
CLICK HERE TO SEE VIDEO OF LAUREN SKIING!!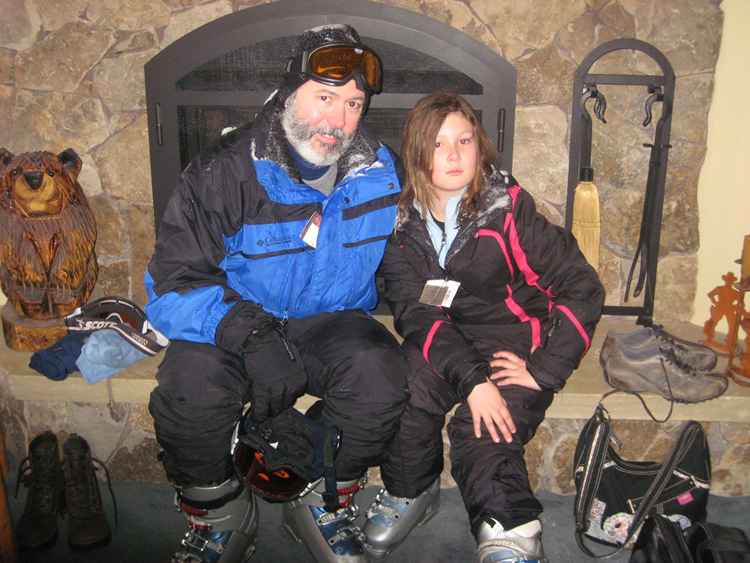 We are done for the day.....what should we do now?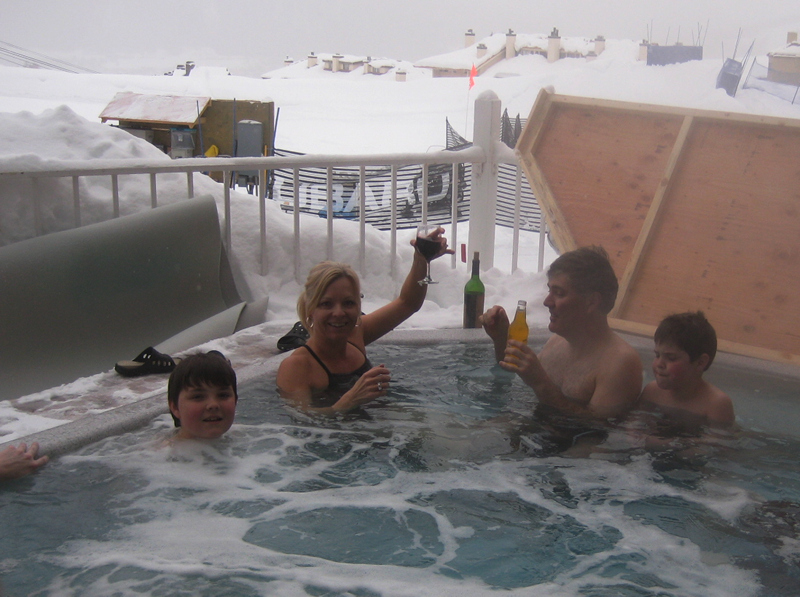 Let's hit the hot tub!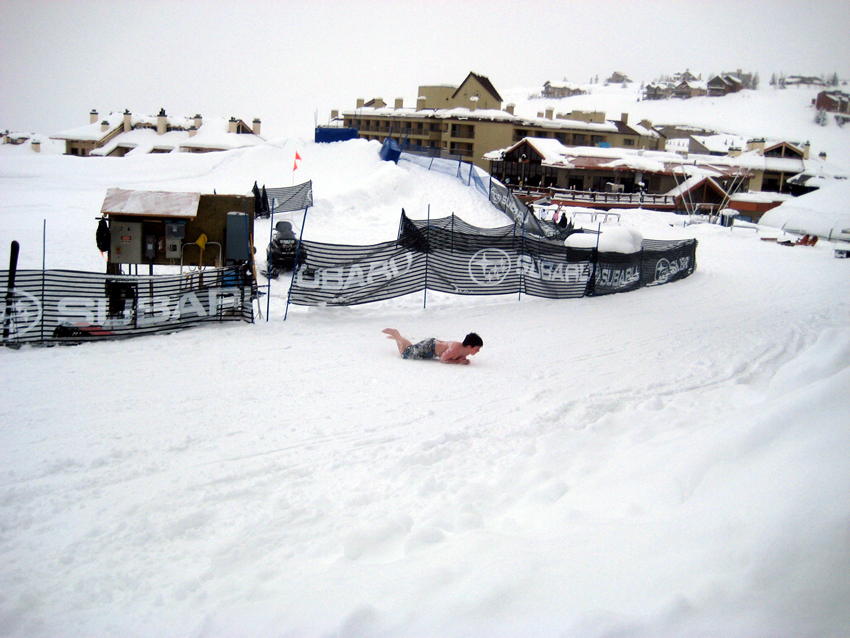 Trey was CRAZY...rolling around in the snow like it wasn't cold.
Brrrrrrr!!!
CLICK HERE TO SEE VIDEO OF TREY ROLLING IN THE SNOW!!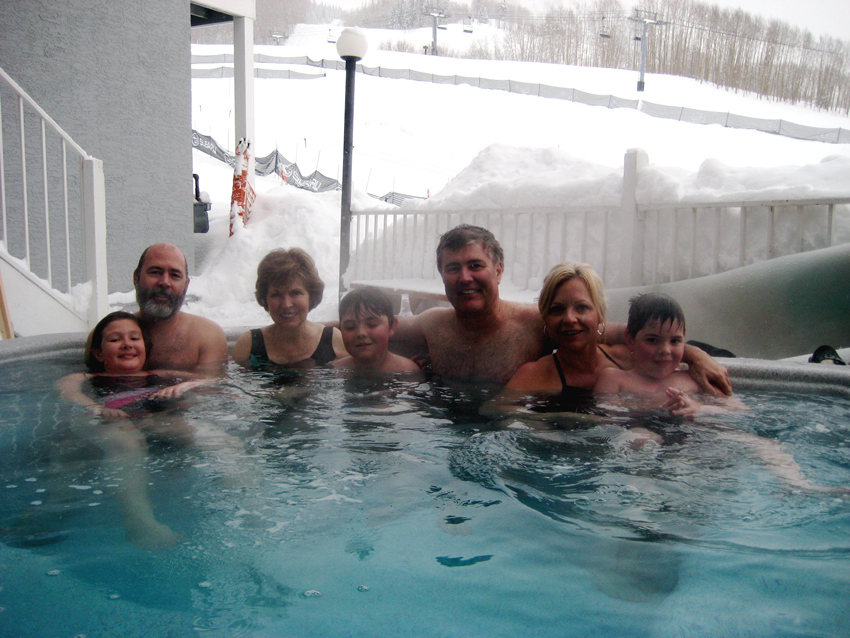 I didn't want to get out - but after a few beers, Bill was able to talk me into rolling in the snow too.
...I think Ilonka got some video of that - will post it here if I can get a copy.
DAY 3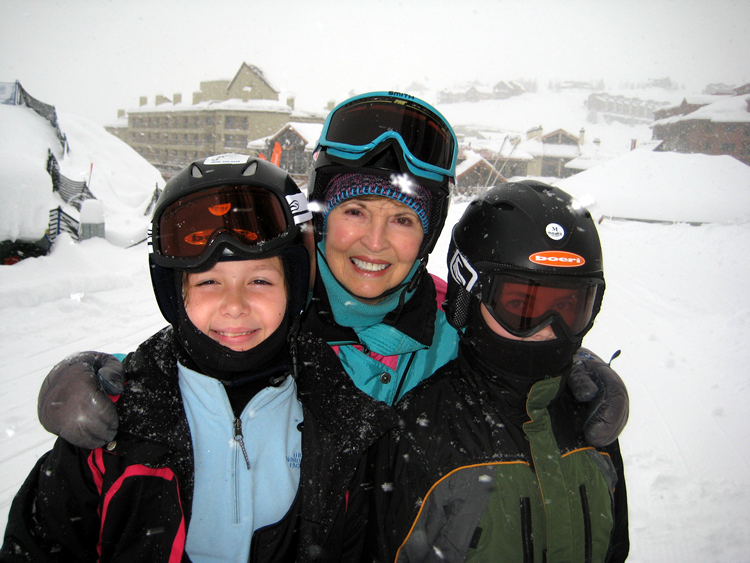 Lauren, Nana and Trey get ready for another snowy day on the mountain.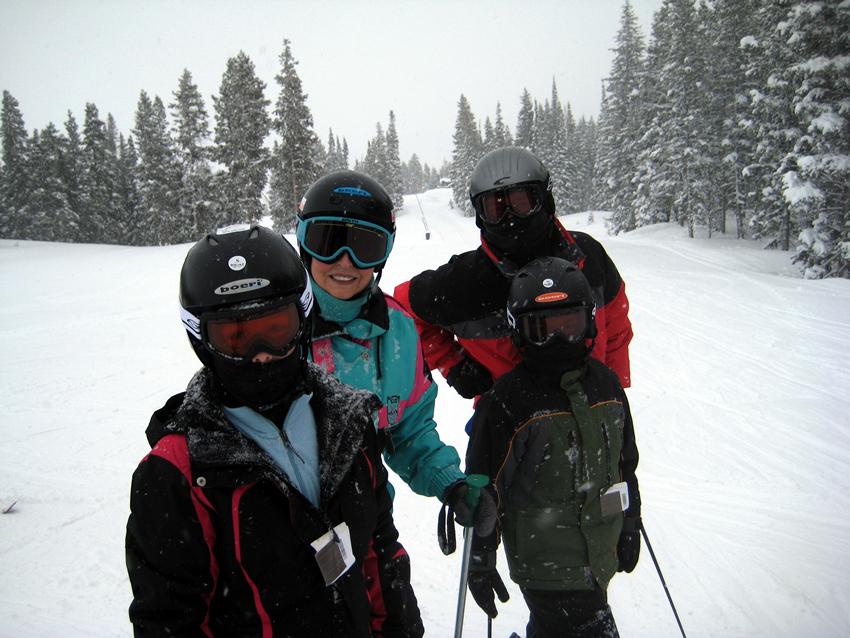 A quick picture of the group at the top of the Red Lady lift.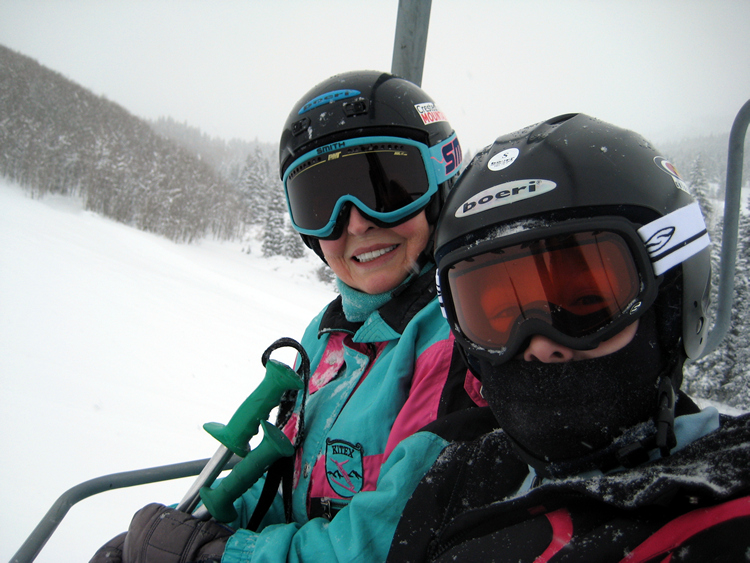 Lauren and Nana try to stay warm.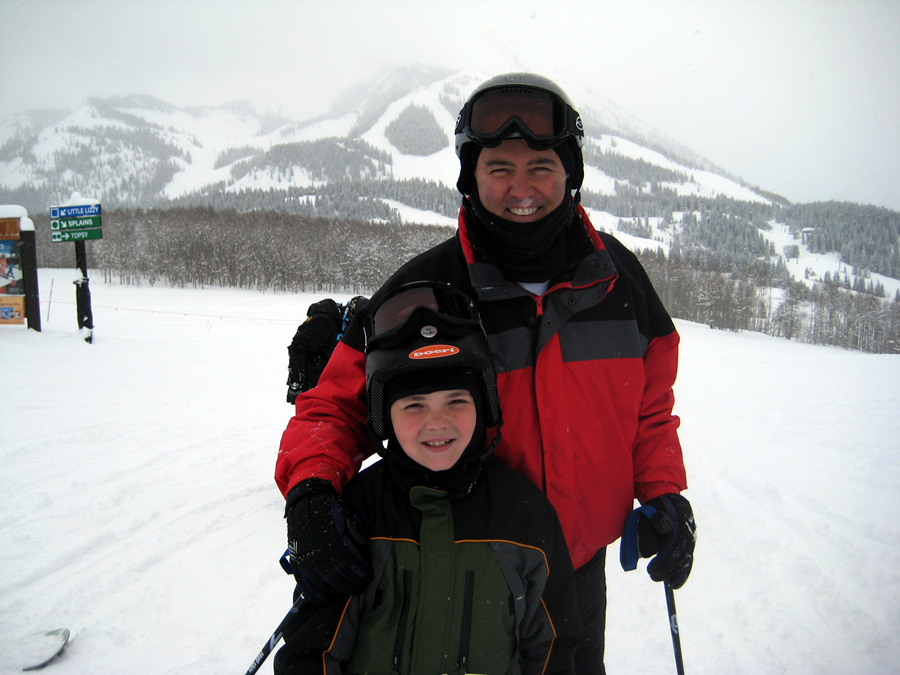 The snow slowed down long enough for me to get a picture of Bill and Trey.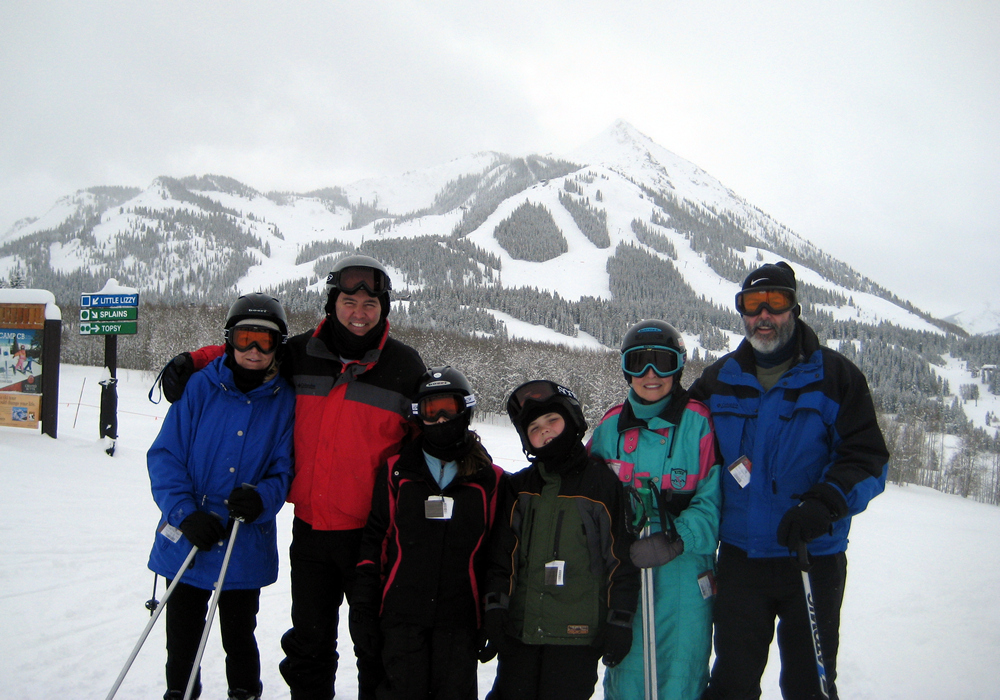 ...and someone was nice enough to take this pic for us - one of my favorites from the trip.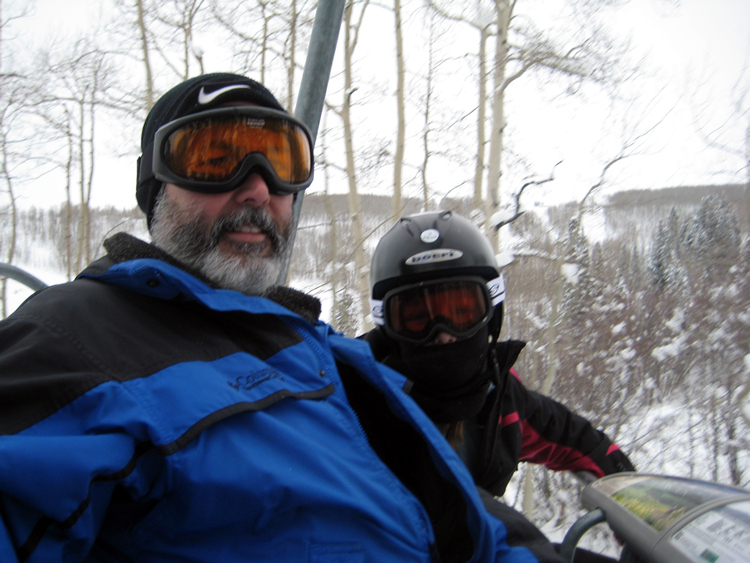 Lauren and I rode the lift up with a nice lady who took this pic - right after she dropped both her polls. Oopps!
CLICK HERE TO SEE VIDEO FORM THE LIFT - riding with Lauren on day 3!!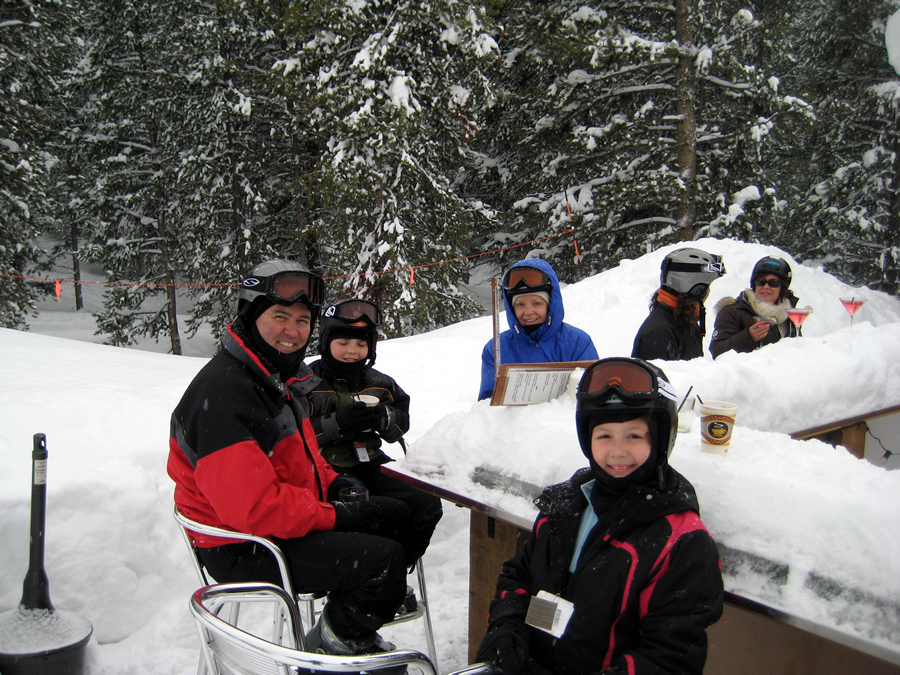 Another stop at the Ice Bar.
We noticed that it wasn't really made from ice this year - though it did have ice on it.
The restaurant was also remodeled...and looked really nice.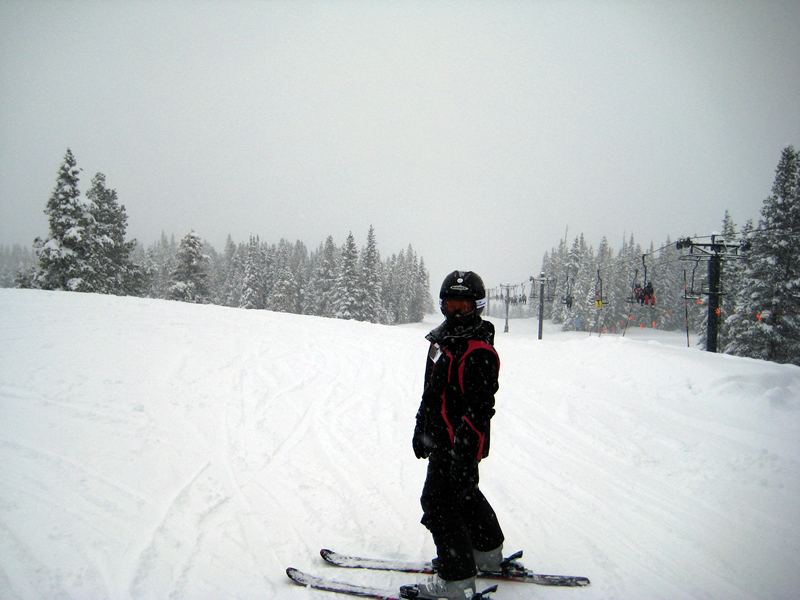 Another picture at the top of the Painter Boy lift.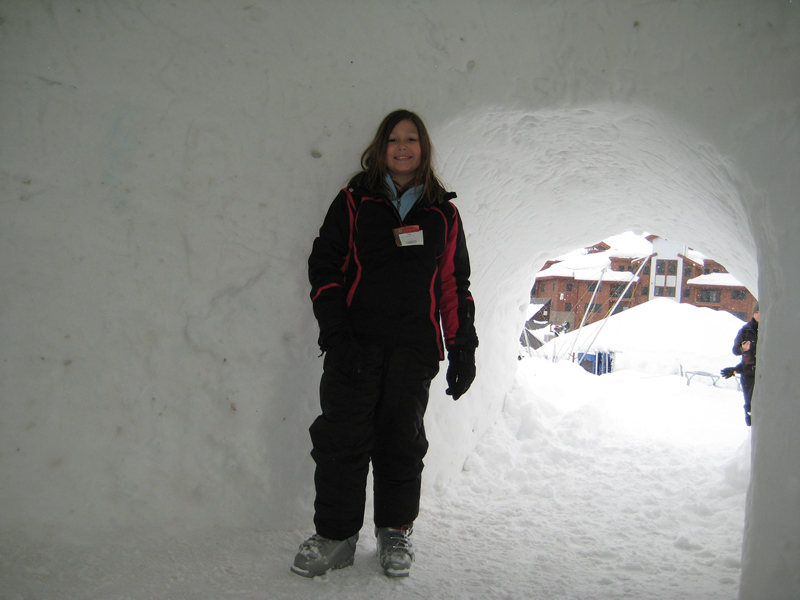 And here's Lauren in the igloo.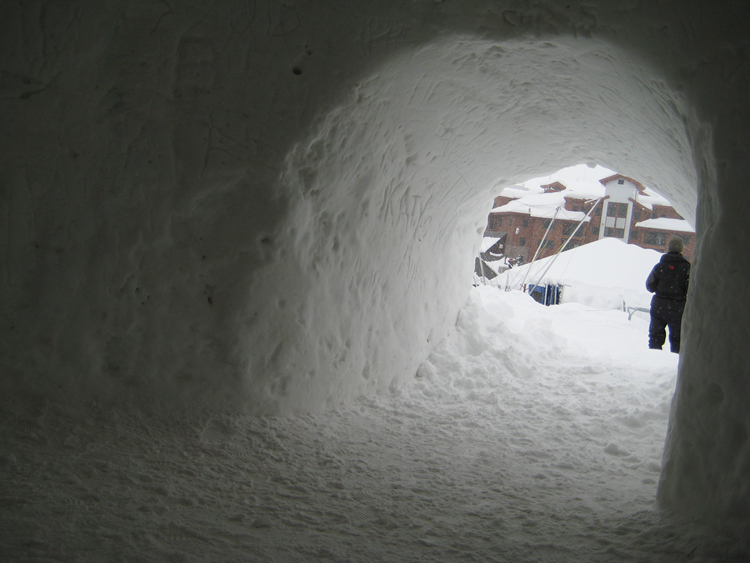 This was the biggest igloo I've ever seen - I think 15 people could stand inside it.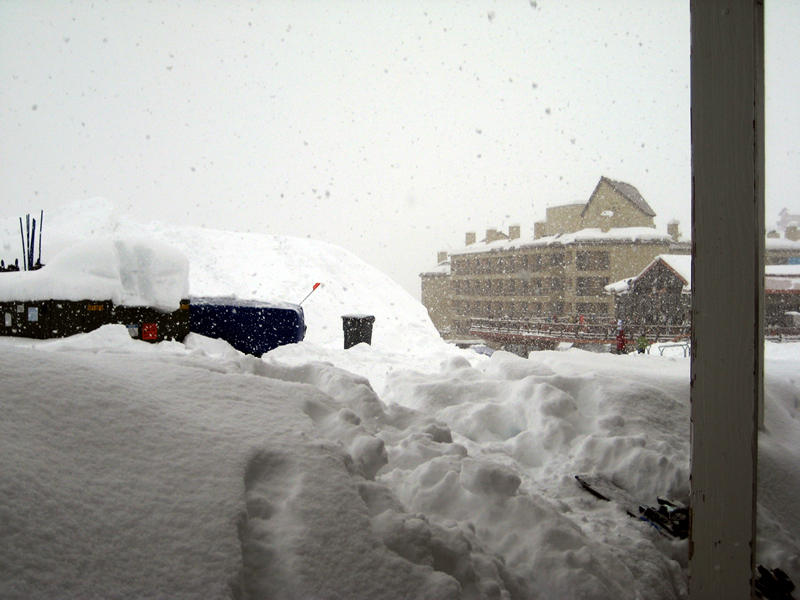 This picture was taken from our condo. It's hard to see - but that bump right in the middle is the igloo.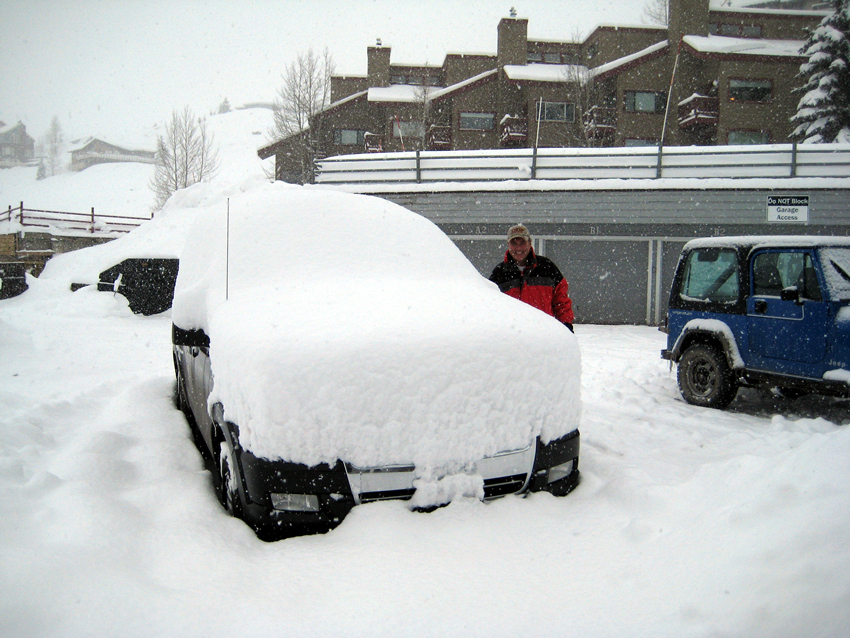 We had plans to go into town that evening, but after struggling to get the car unstuck, we decided it was best to stay on the mountain.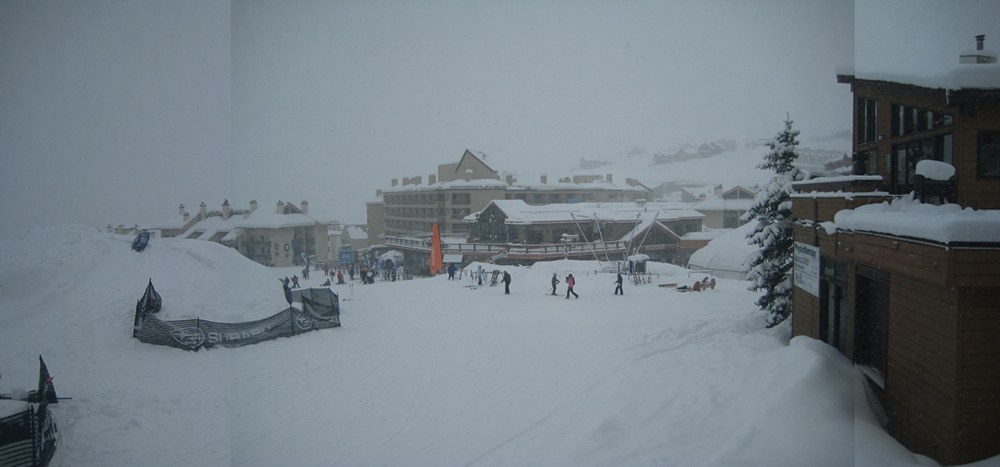 This is the view of the base area from our condo.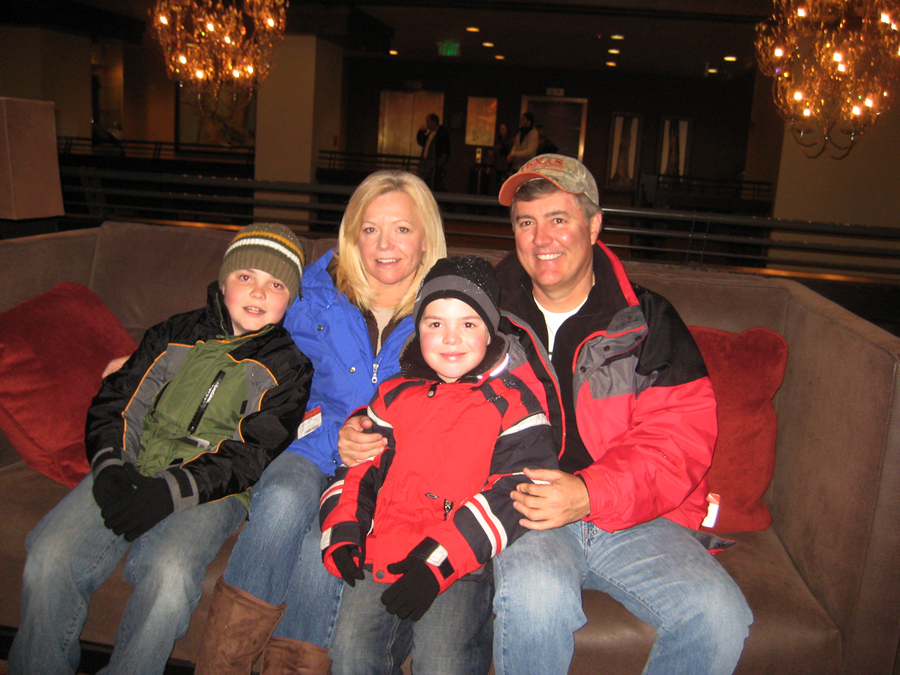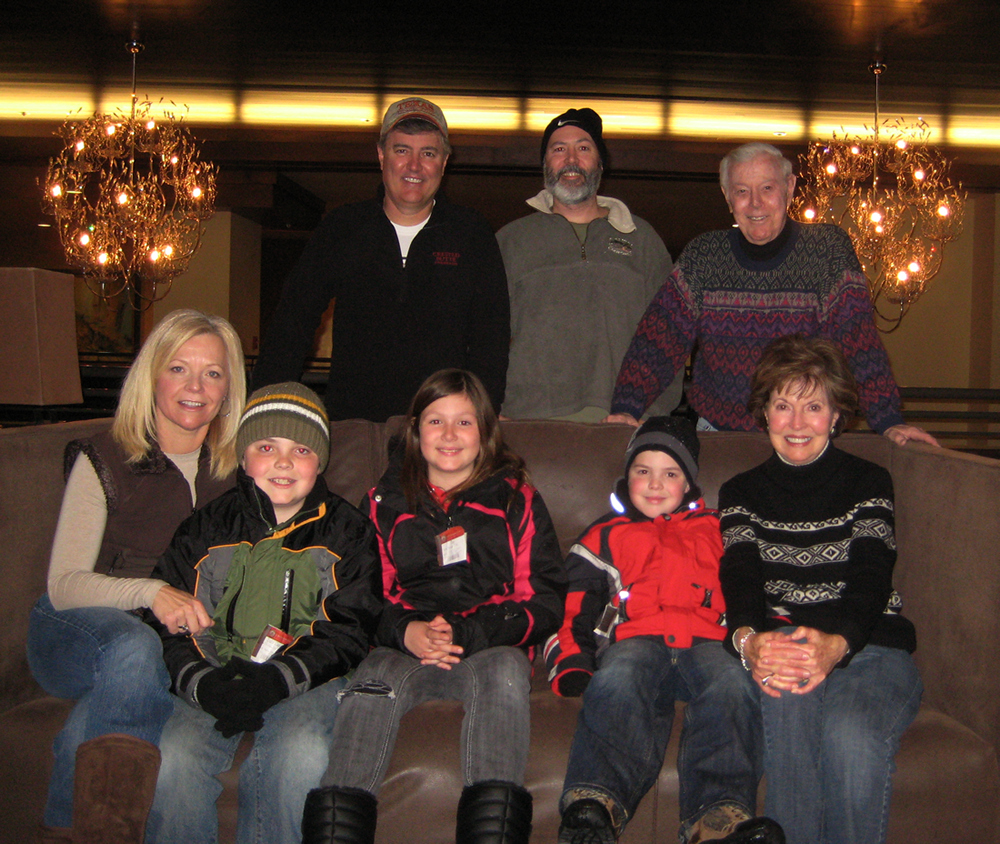 Our crew (minus Jacqui and Austin).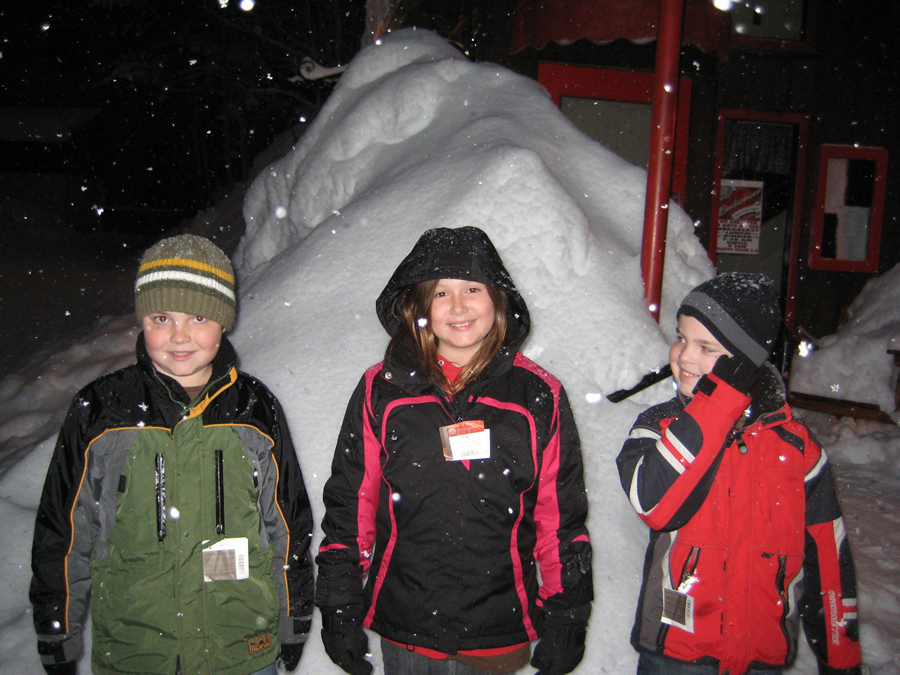 Of course, the kids enjoyed playing in the snow.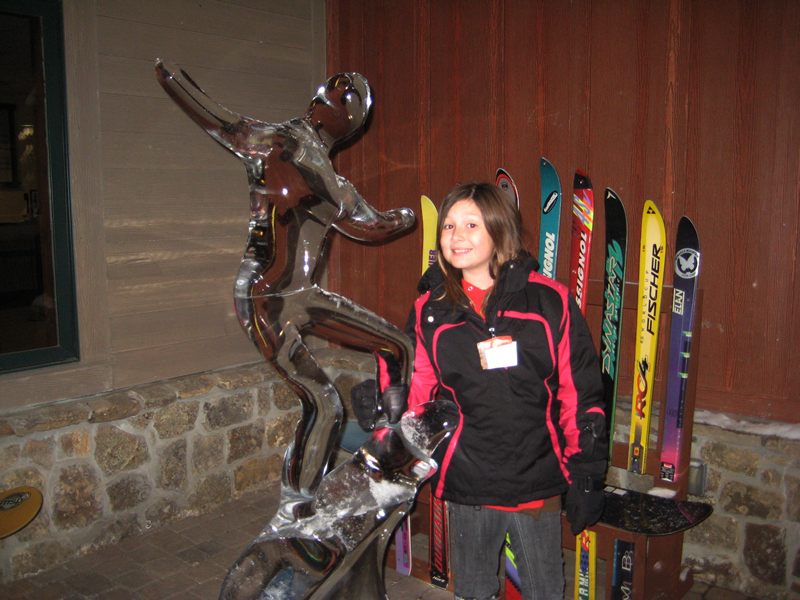 Yes, that's a real ice sculpture.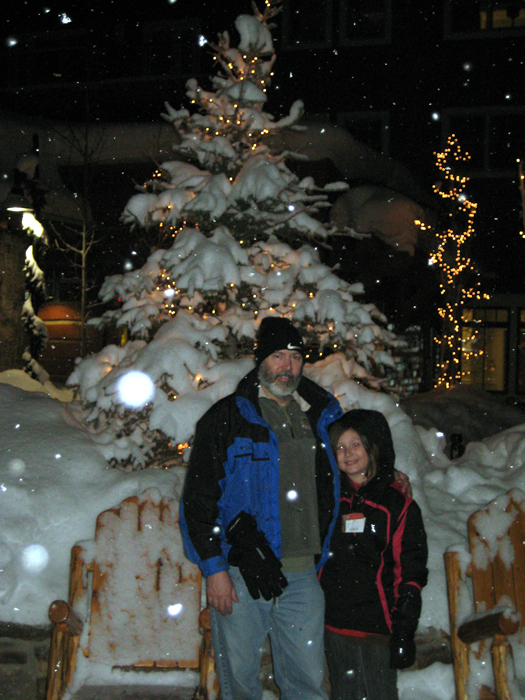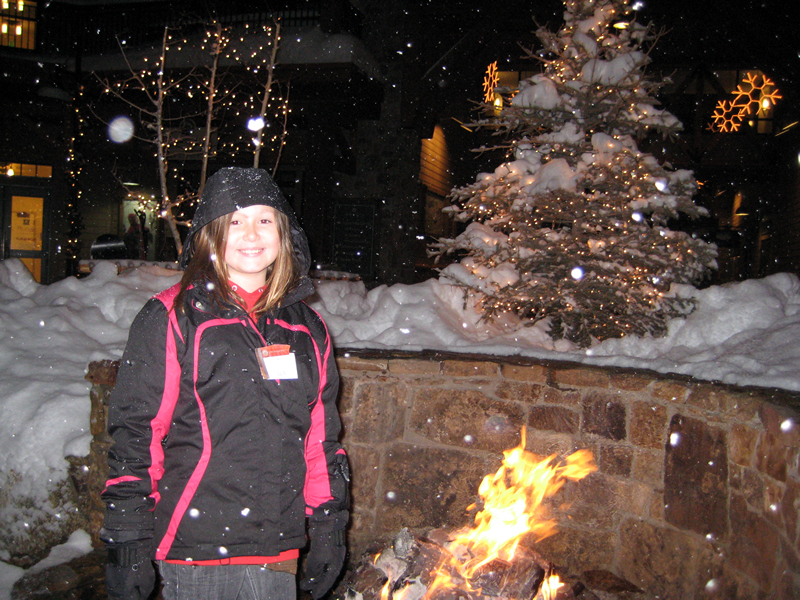 DAY 4 - the sunny day!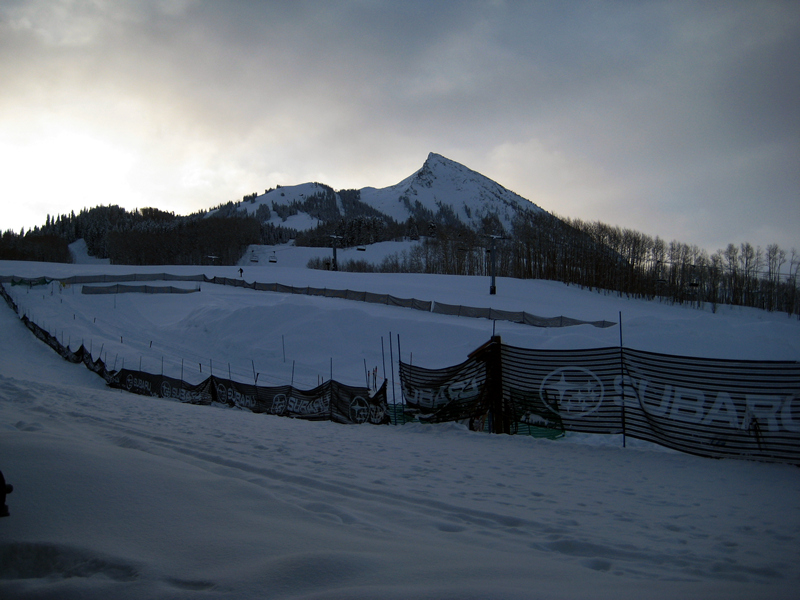 On Monday, I was thrilled to see some blue skies, and the sun trying to peek out from behind the mountain.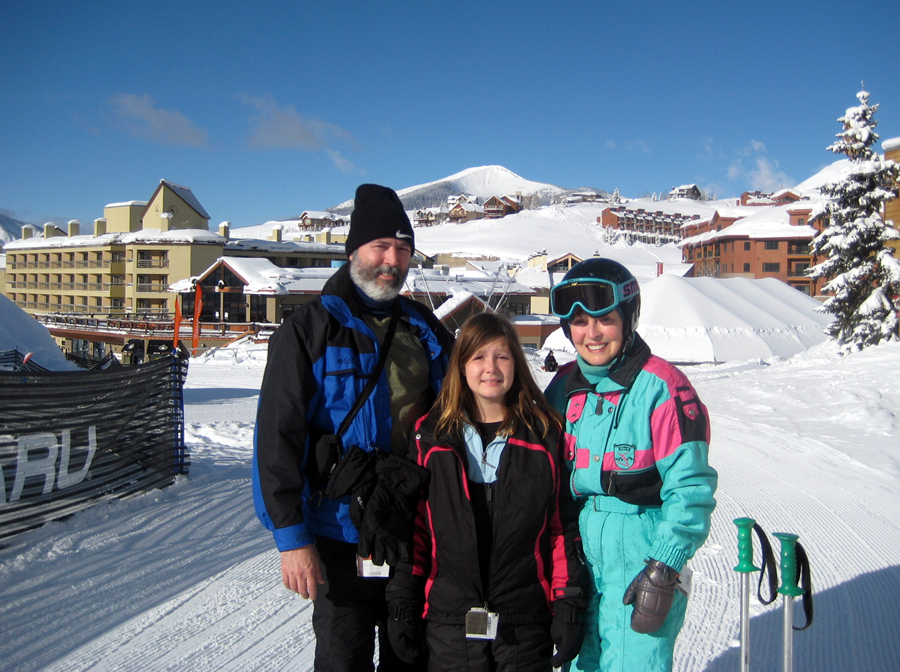 It was so bright, it was hard to keep our eyes open for this pic.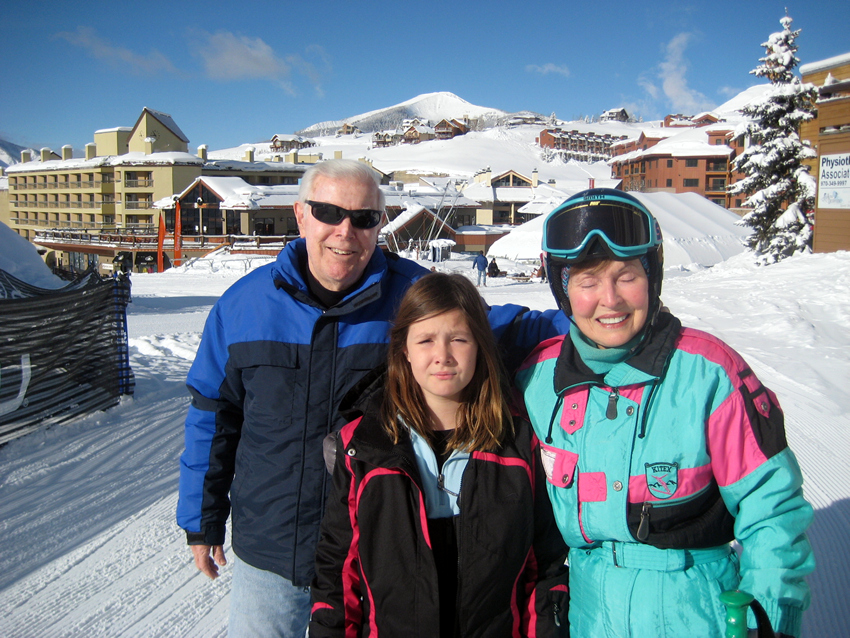 ...good try Nana.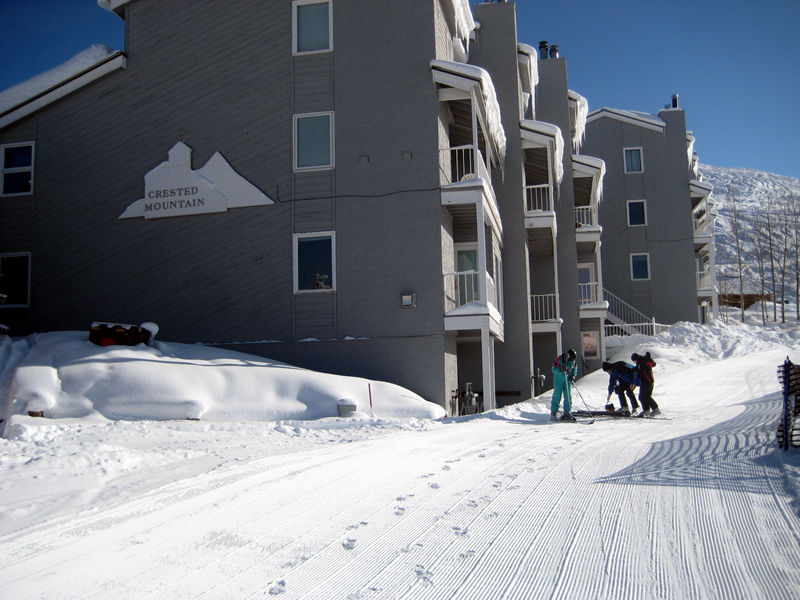 Pops took these pics as we were getting ready to head out for our first runs of the day.
We love staying at the Crested Mountain condo's - you can't beat the location.
Ski right to the condo - then ski right down to the lift.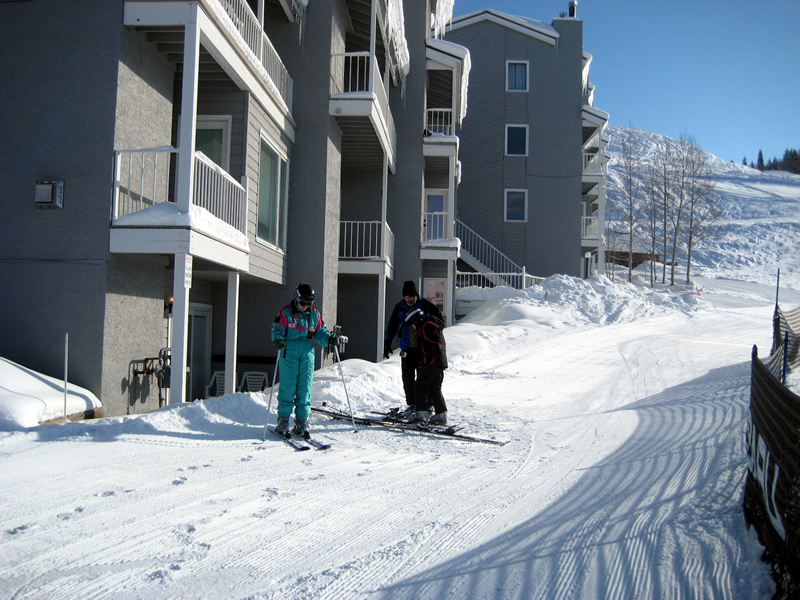 Are we ready??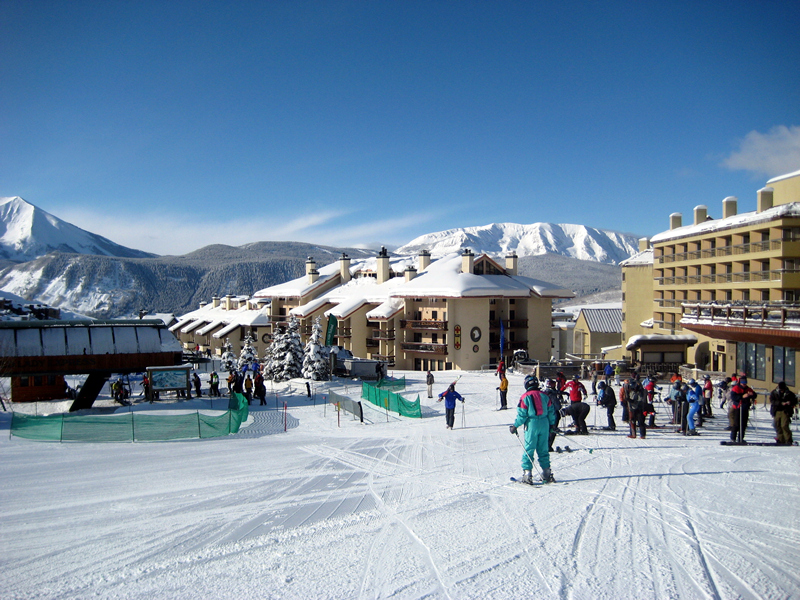 Go Nana go!!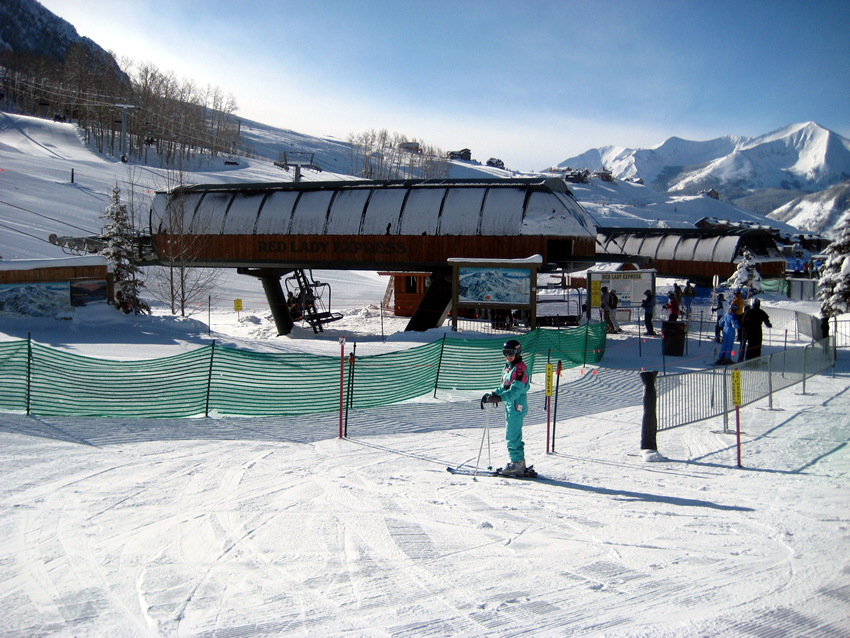 ...waiting for us at the Red Lady lift.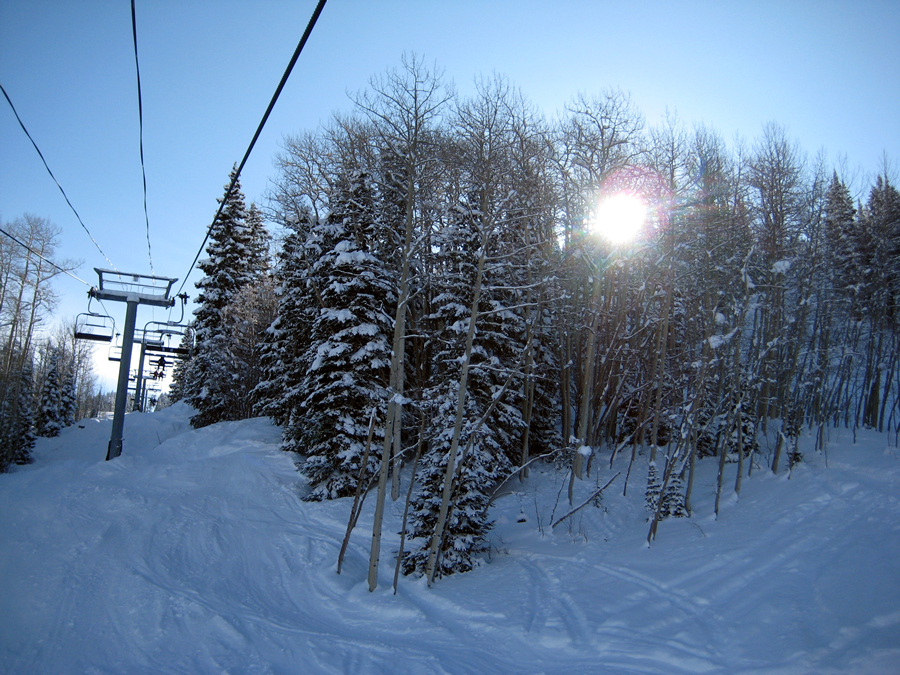 Awwwww yeah - look at that sunshine!!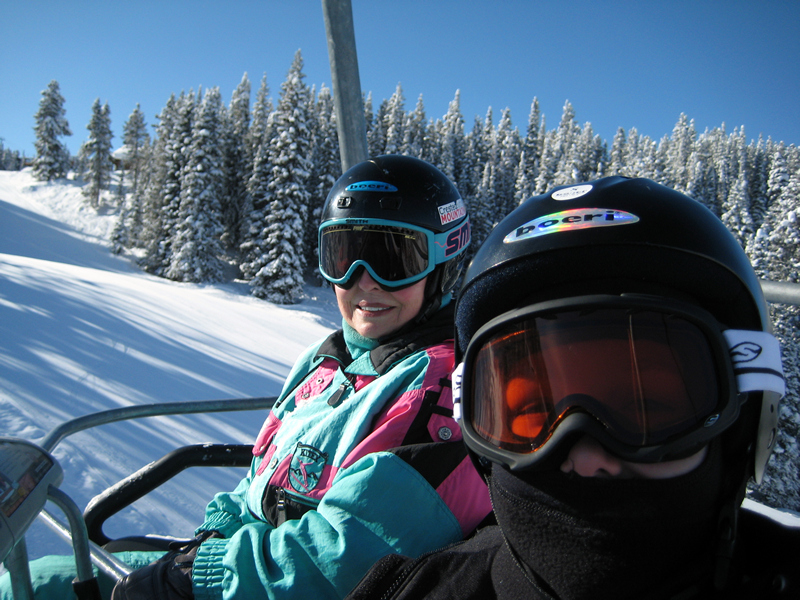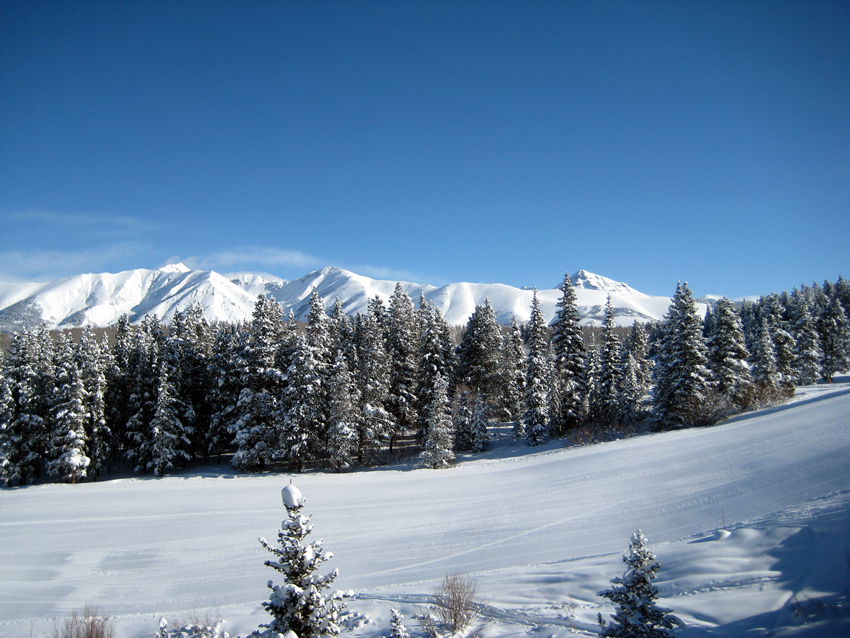 It was a BEAUTIFUL day!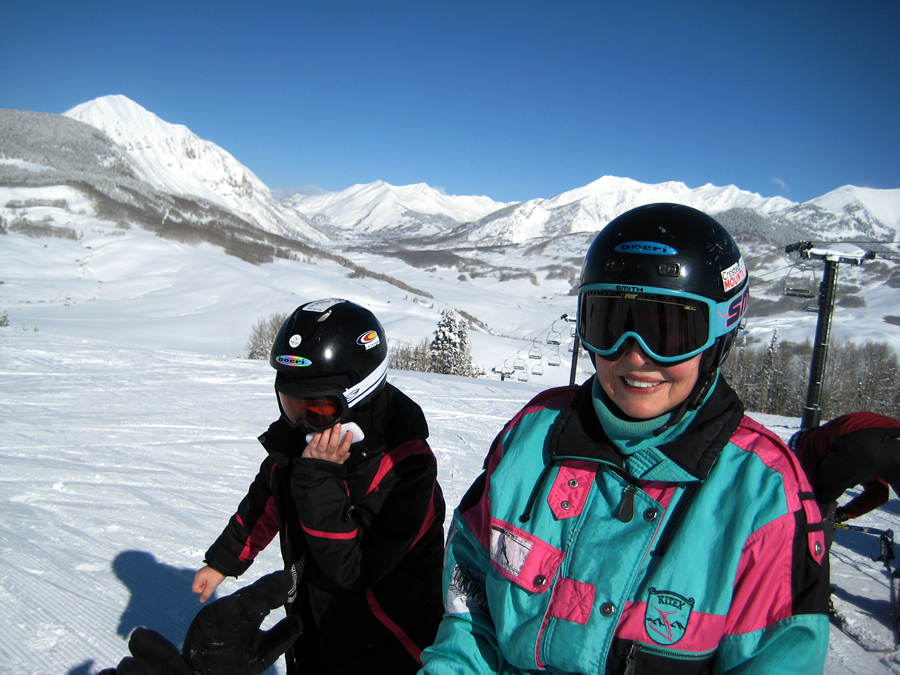 Here's Lauren talking on the phone at the top of the Painter Boy lift.
CLICK HERE TO SEE VIDEO OF LAUREN AND NANA SKIING!!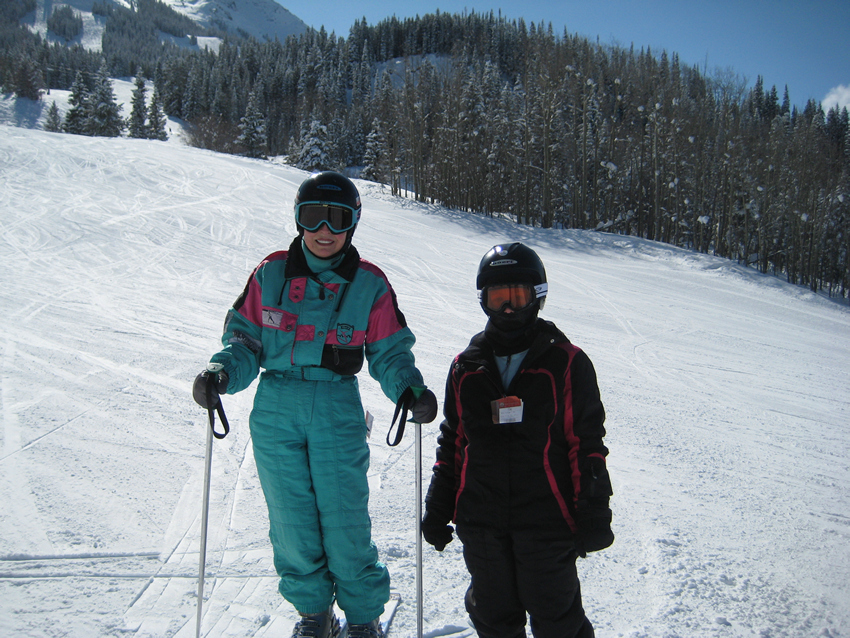 ...another quick pic of the girls.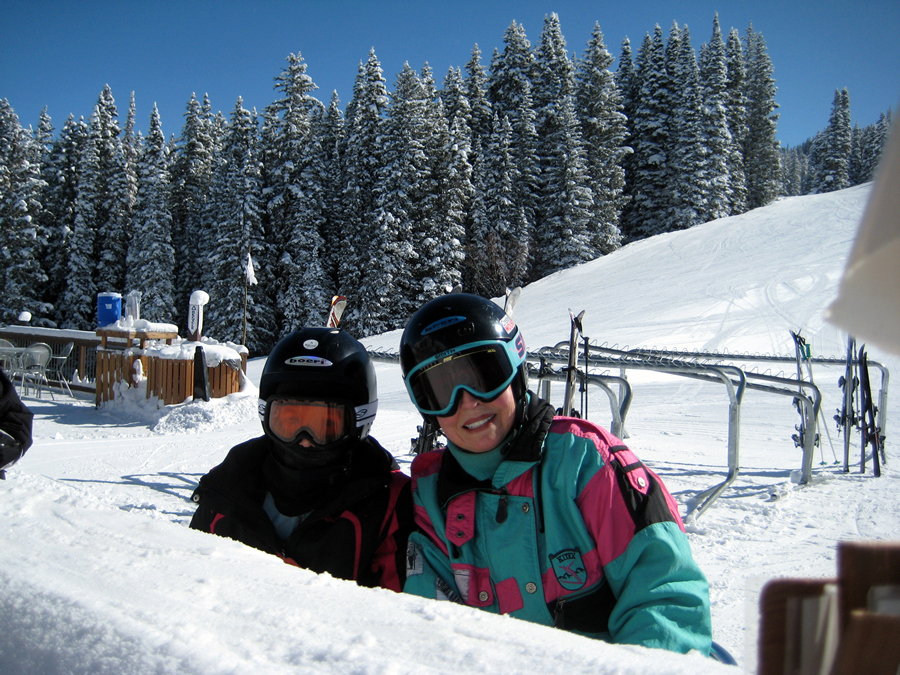 ...and another stop at the Ice Bar.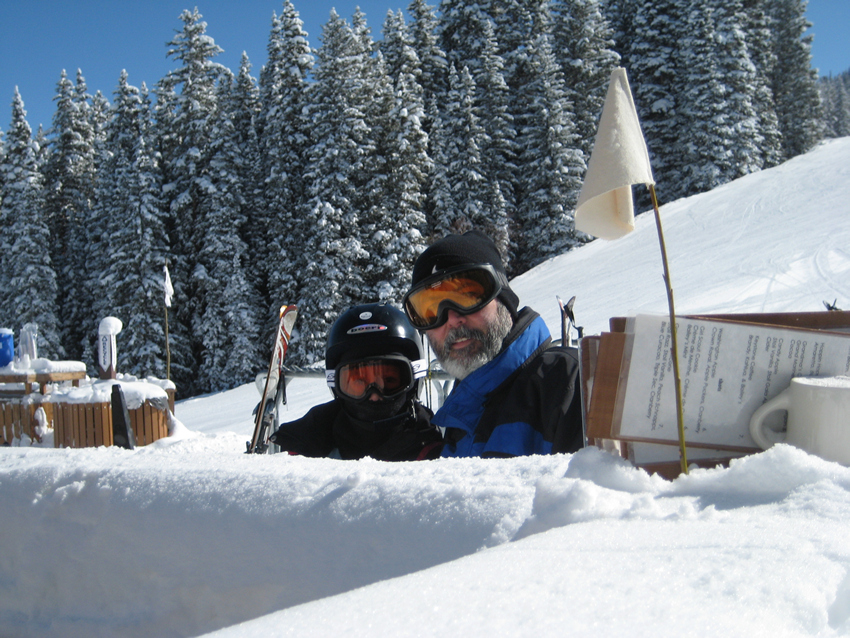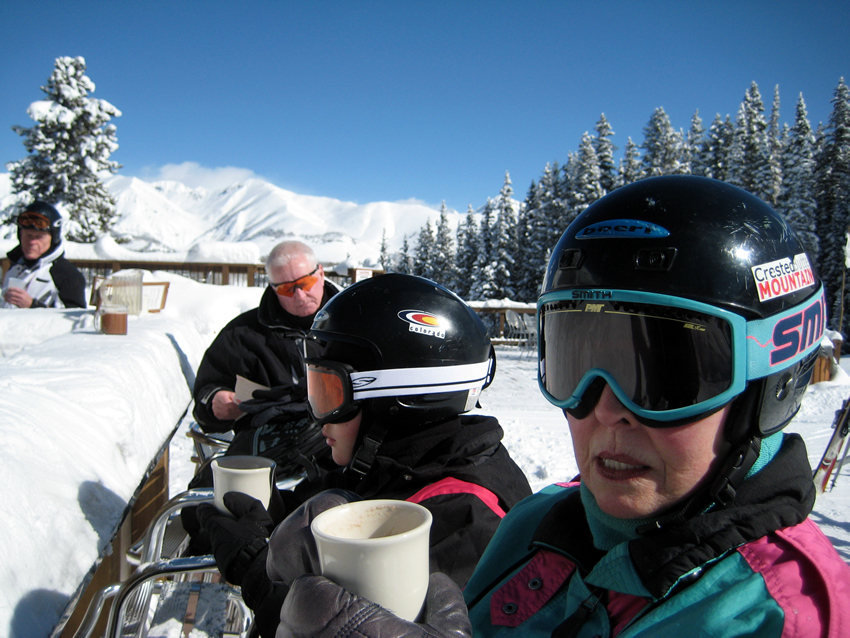 Despite the sun, it was really cold.
At this point, I think Lauren had enough skiing....she was ready to head back to the condo.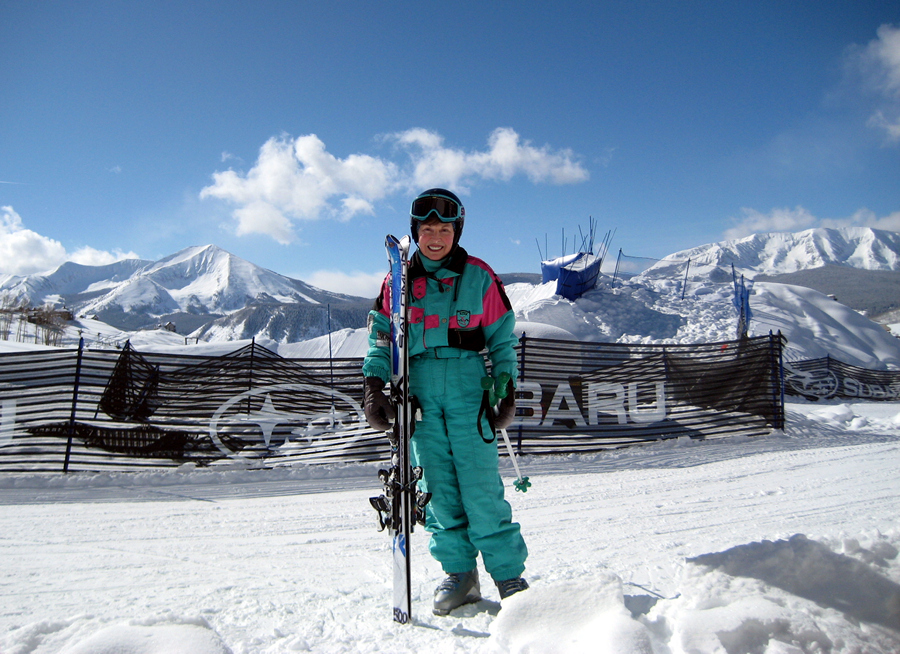 ....Nana's had enough too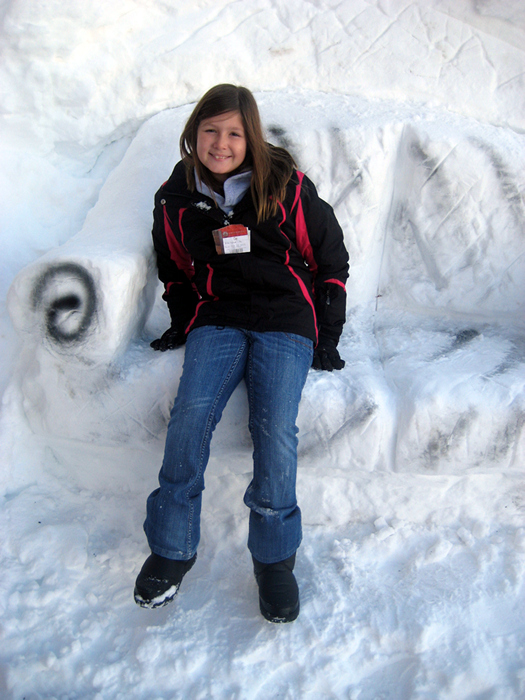 ...so Lauren and Nana headed into town for some shopping.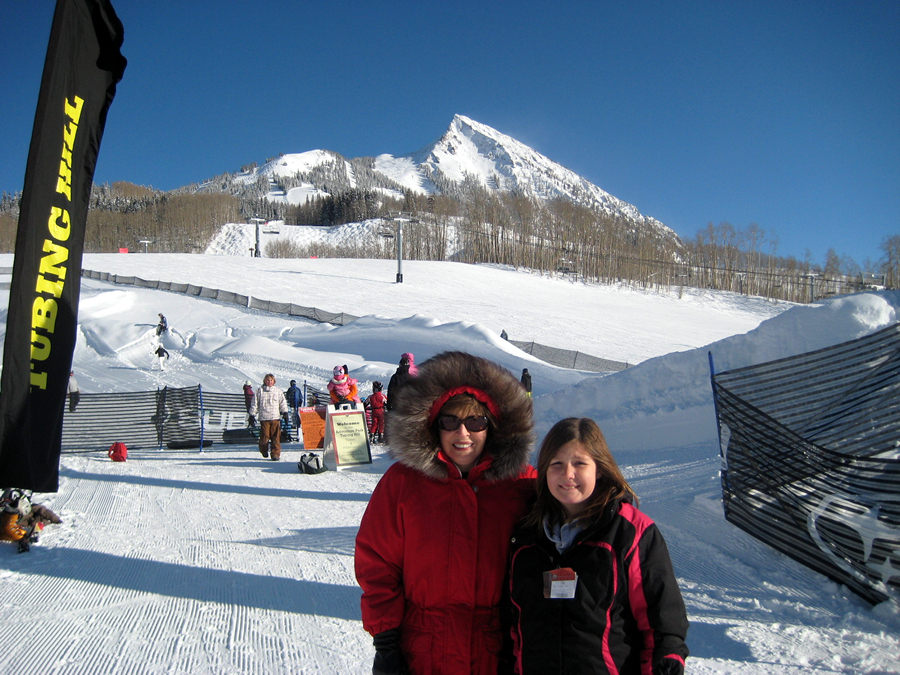 (click pick for full size version)
It was too beautiful for me to stop skiing - so I headed to the top of the Paradise Lift.
CLICK HERE TO SEE VIDEO FOM THE PARADISE LIFT!! .....(long)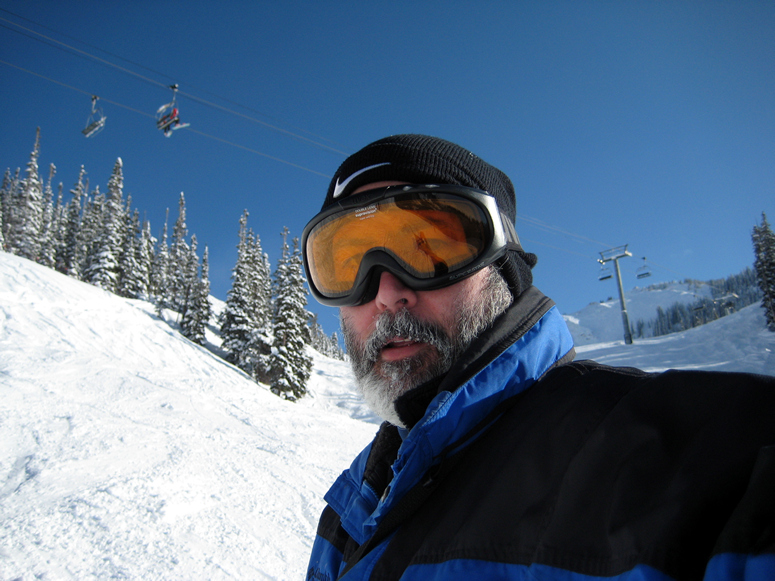 I took a few pics of myself coming down Paradise....I love the views from there.
CLICK HERE TO SEE VIDEO FROM THE PARADISE RUN!!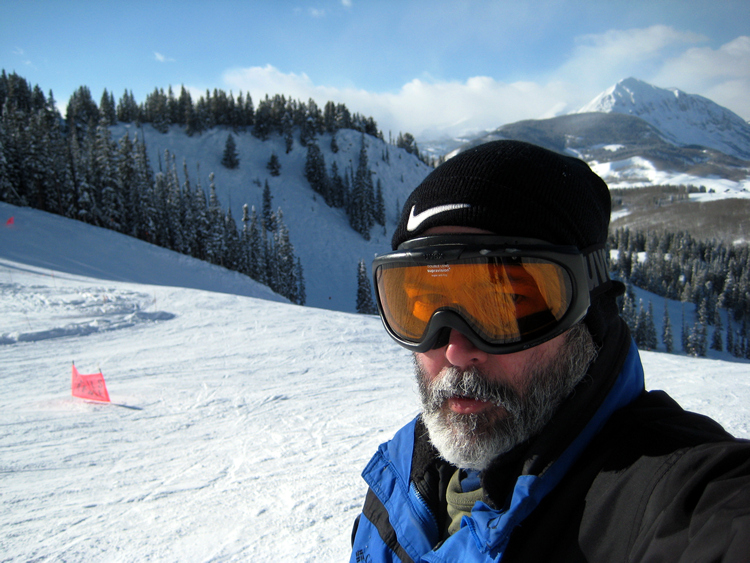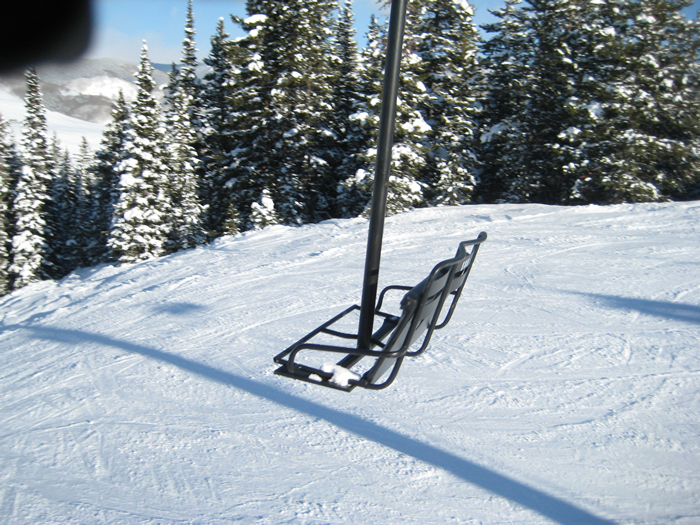 I skied until the lifts were closed.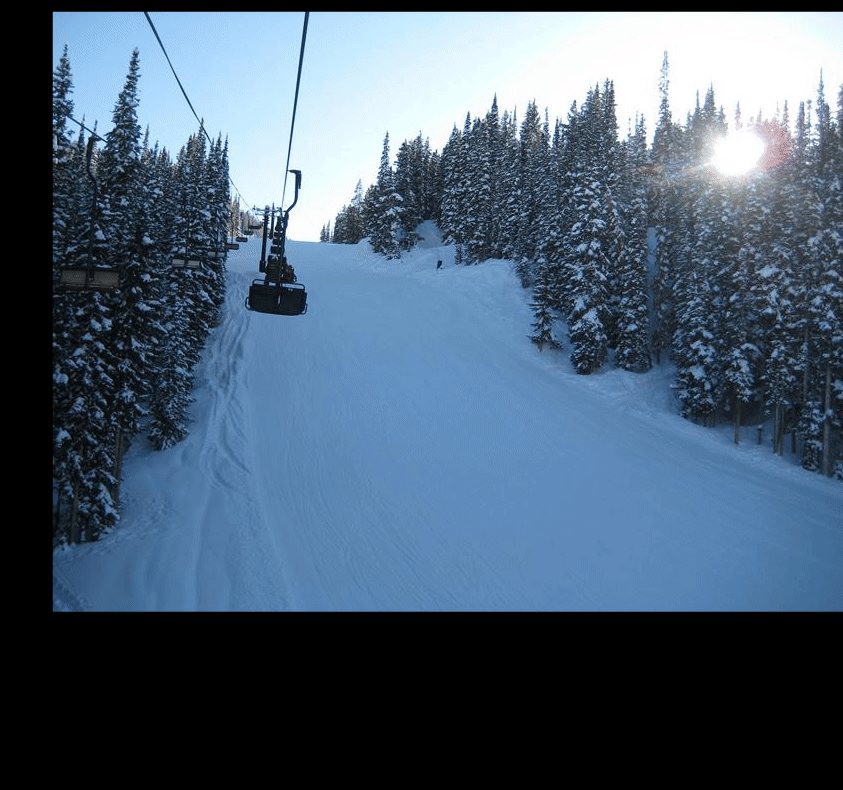 The final ride up the Teacalli Lift.


A view of the base (click pick for full size version)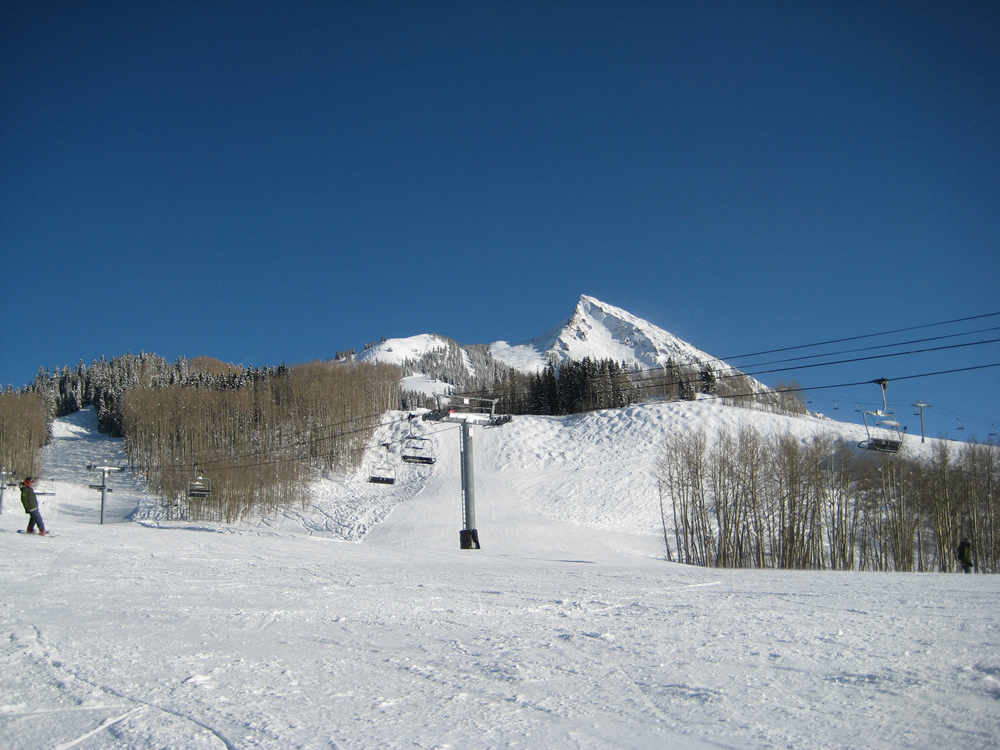 Good Bye Crested Butte - I hope to see ya again soon!!

---