Crested Butte Spring Break 2022
I'm not 100% sure when we first started skiing Crested Butte. I'm almost certain I went during my Jumior year of college way back in '86 - but don't have any pictures. The first 'documented' trip was back in 1997. Since then, there's been ten other times I've had the pleasure of skiing the slopes of Crested Butte. The last time was back in 2010, when Lauren and I went with my parents, Bill, Ilonka, Trey and Balke. Since then, it's been a long 12 years - long overdue for another visit. For spring break of this year, Austin and I went with Kenn and Ryan. Jay and Christopher met us there - so it was a 'father/son' trip. We had a TON of FUN!!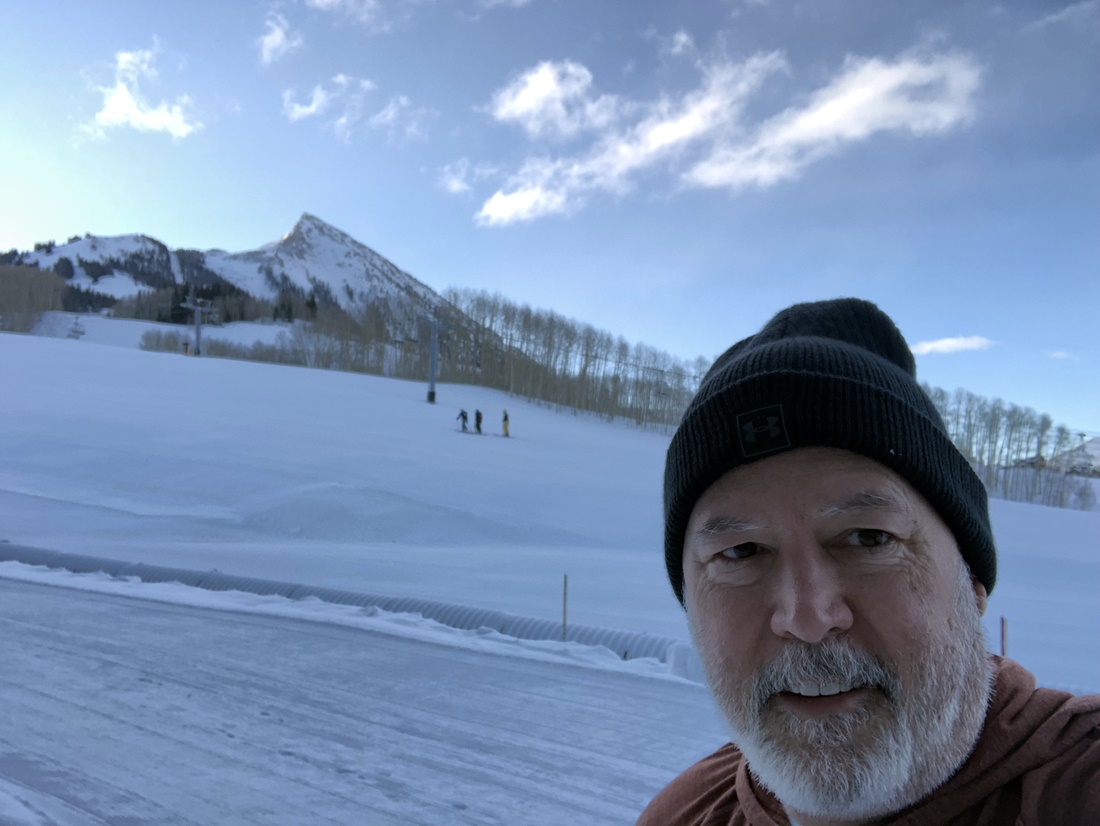 One we arrived, I had to get the first picture outside the condo
It's good to see you again Crested Butte!
CLICK HERE TO SEE VIDEO OF THE CONDO AND SKI SLOPES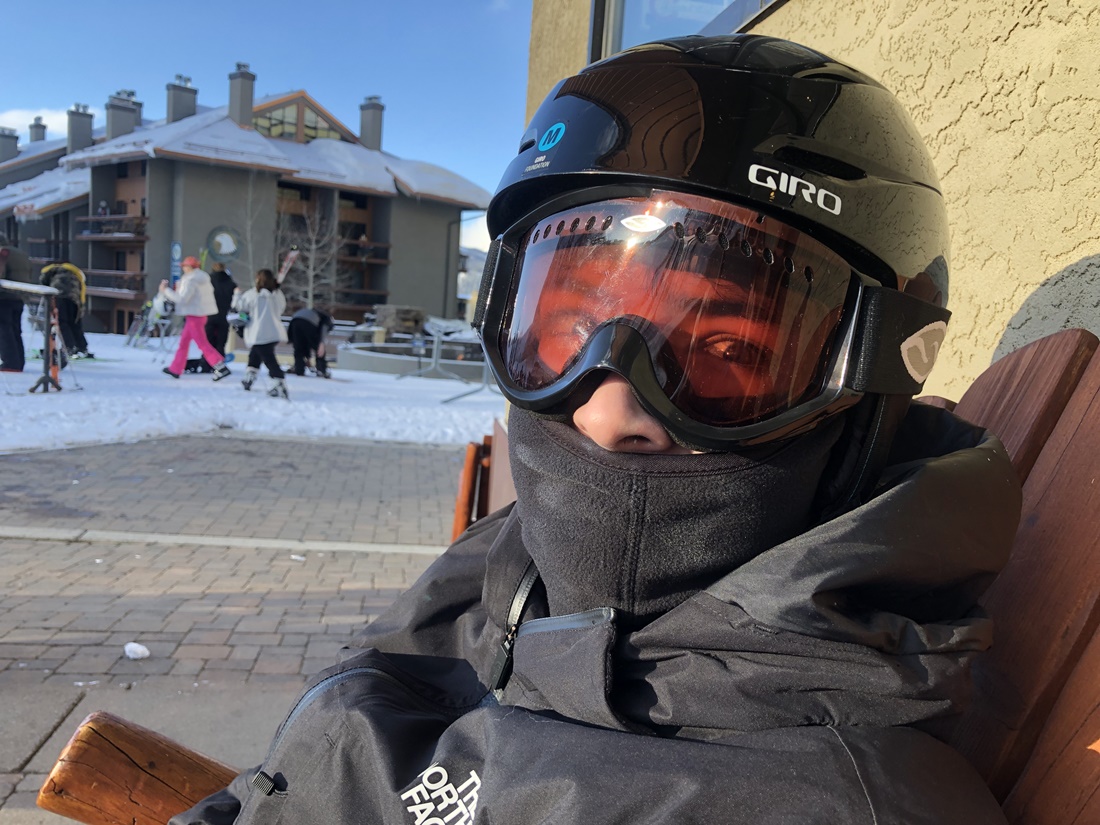 I was so excited to get up the mountain, I didn't realize the lift didn't open until 9:00
Austin and I were ealry, so we had to wait for a bit.
It worked out for the best, as some of my 20+ year old equipment needed to be replaced.
CLICK HERE TO SEE VIDEO OF AUSTIN AND I RIDING THE LIFT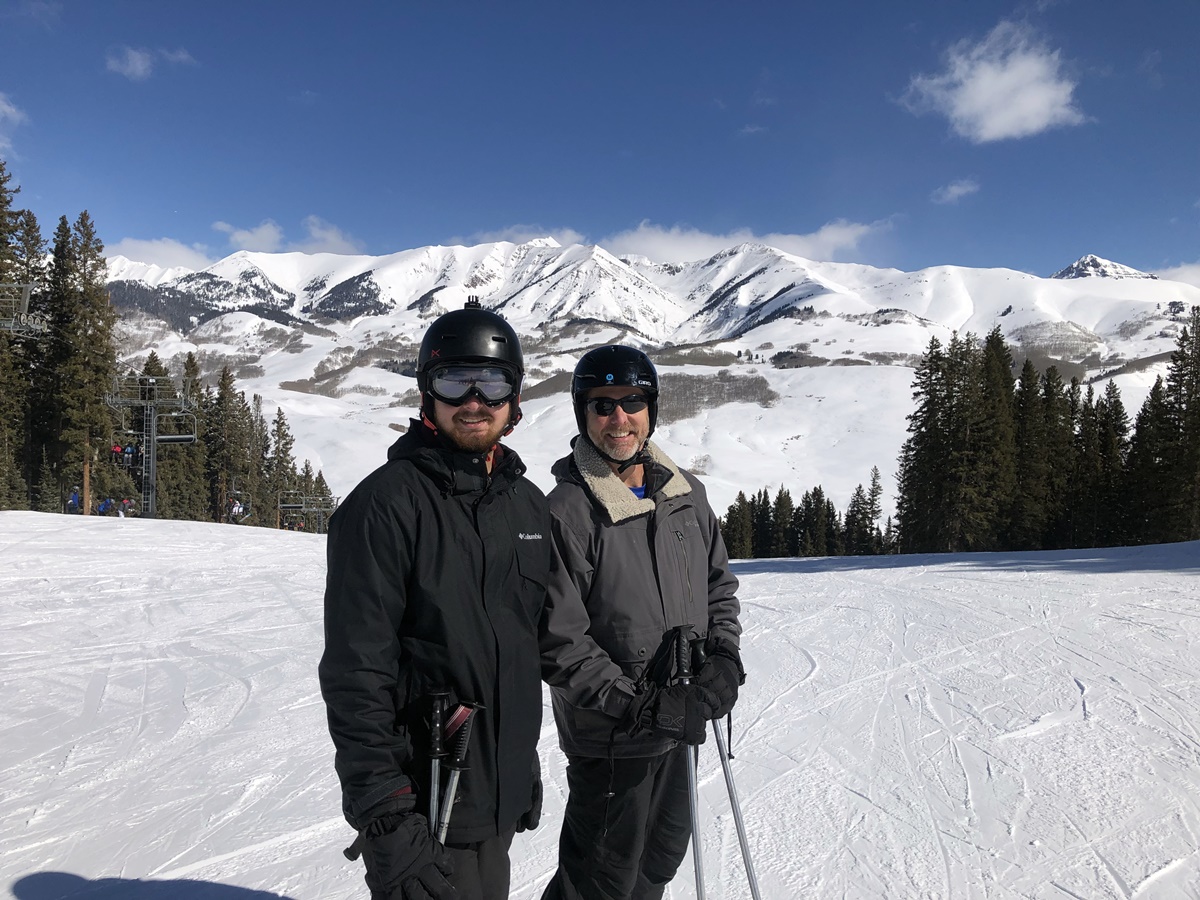 Kenn and Ryan are happy that we made it up the mountain!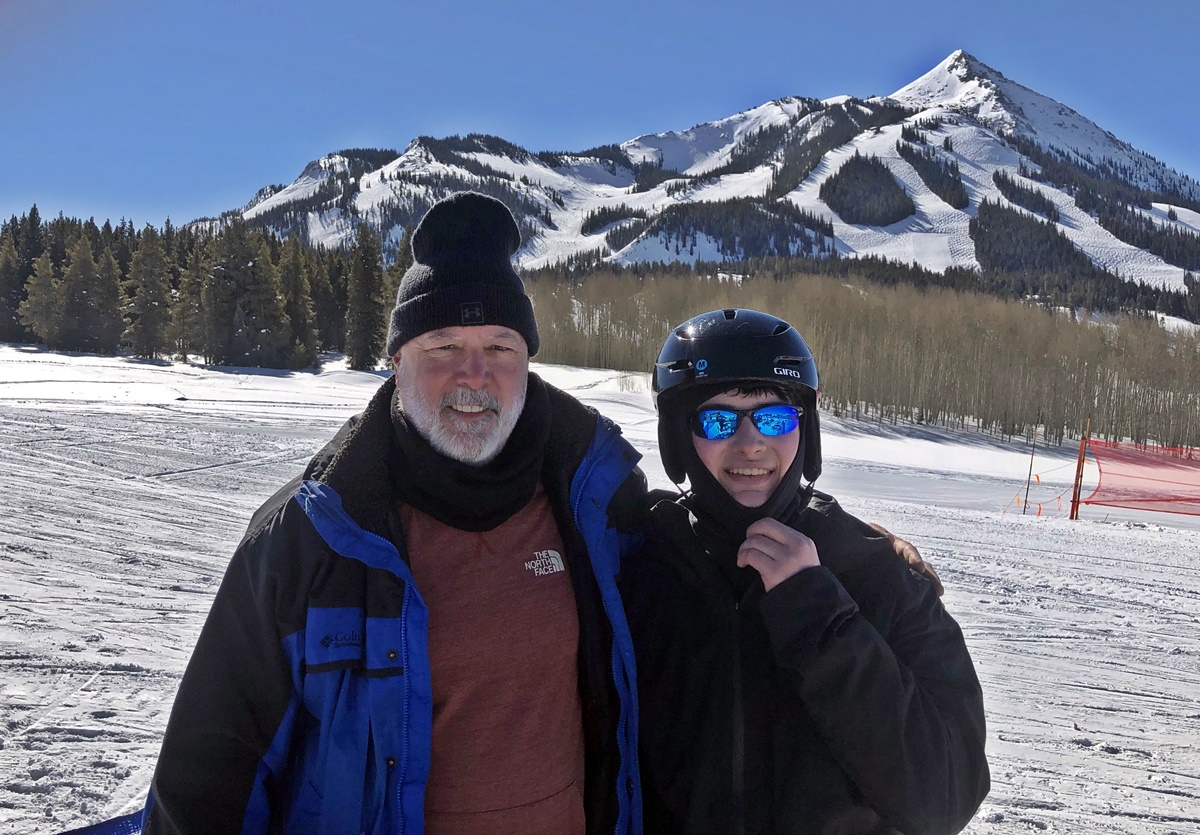 Austin and I are ready to go!!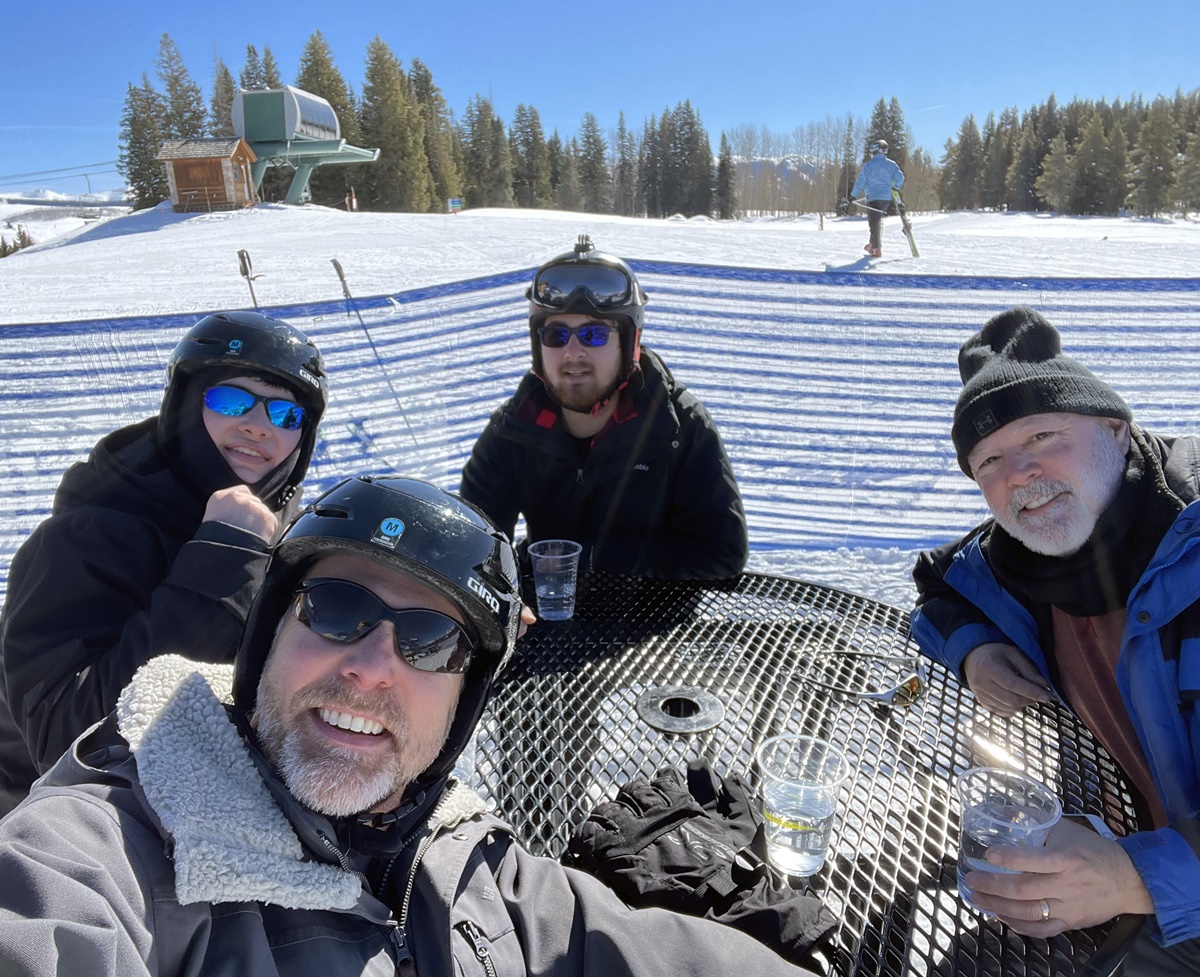 We take a water break at the top of Painter Boy lift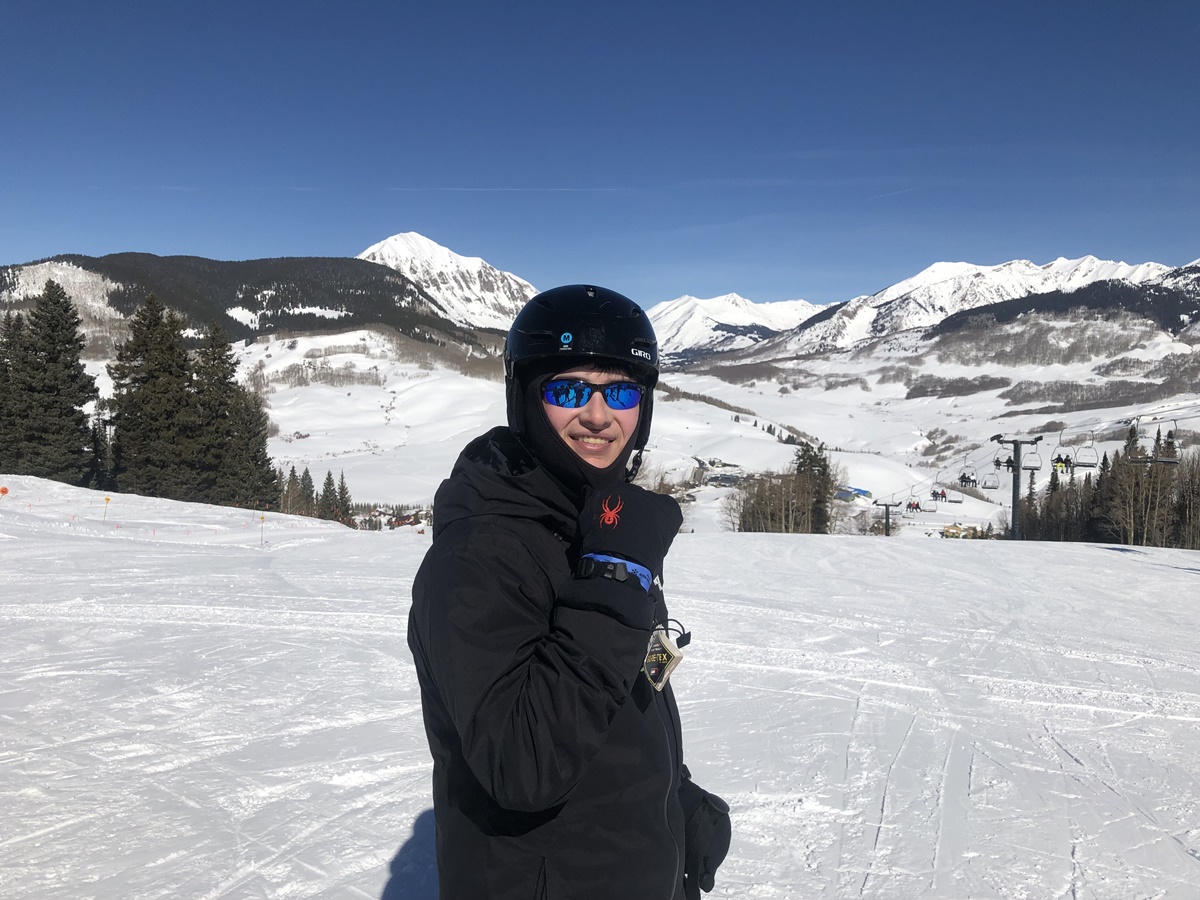 It's like riding a bike - right Austin?
He got back into a groove quickly, and was skiing the blues like a pro.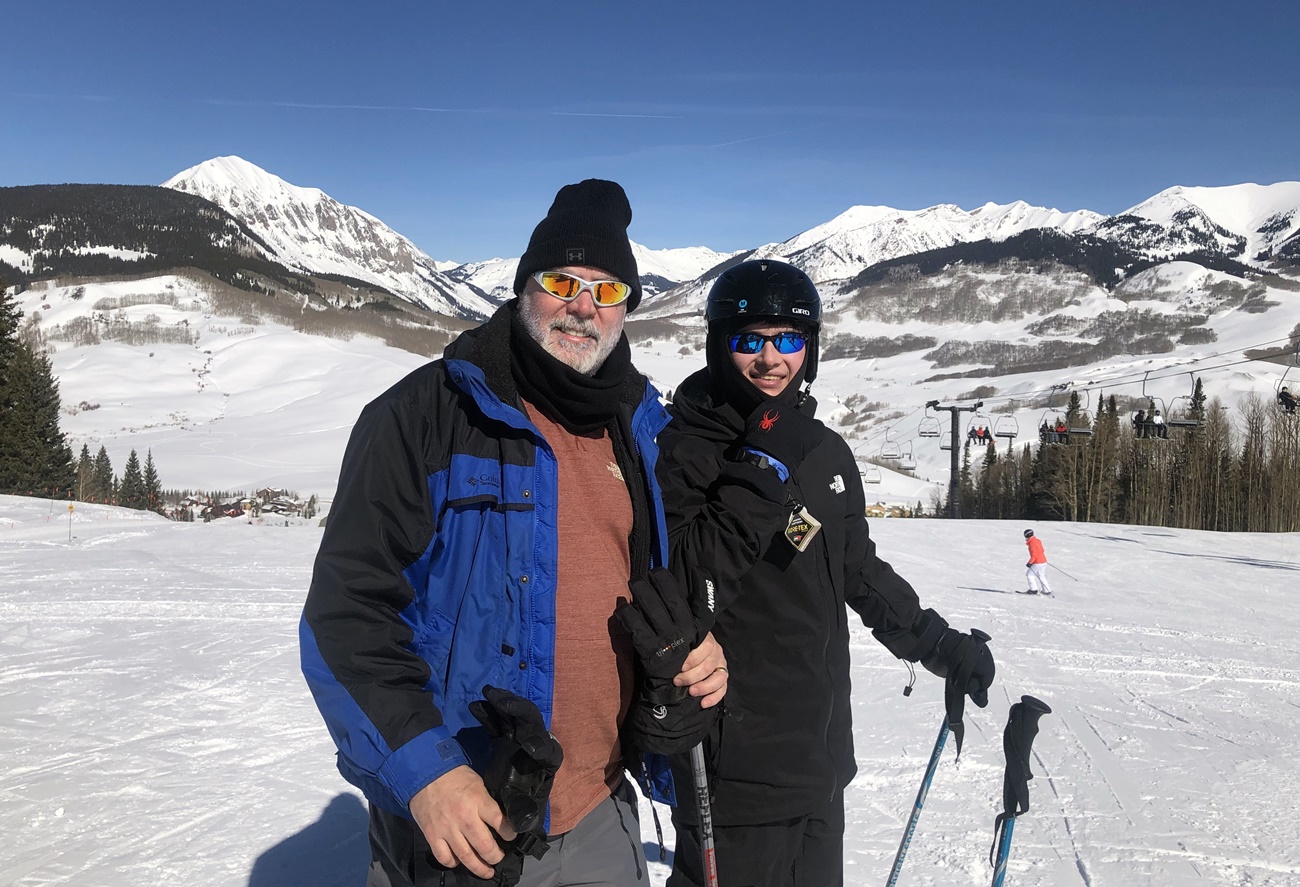 Love this picture!!
CLICK HERE TO SEE VIDEO OF AUSTIN AFTER A BIG WRECK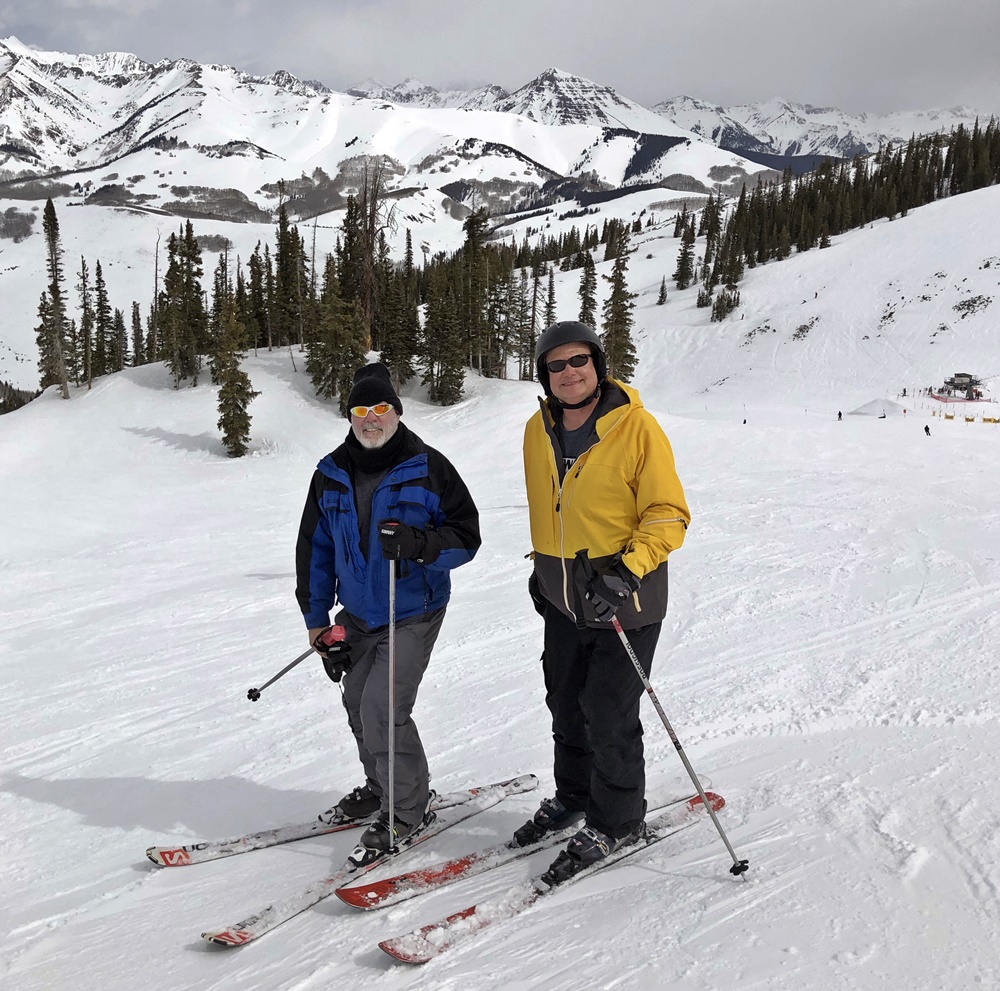 Hey there Mr. Jay!!
Jay and I have been skiing together since the late 80's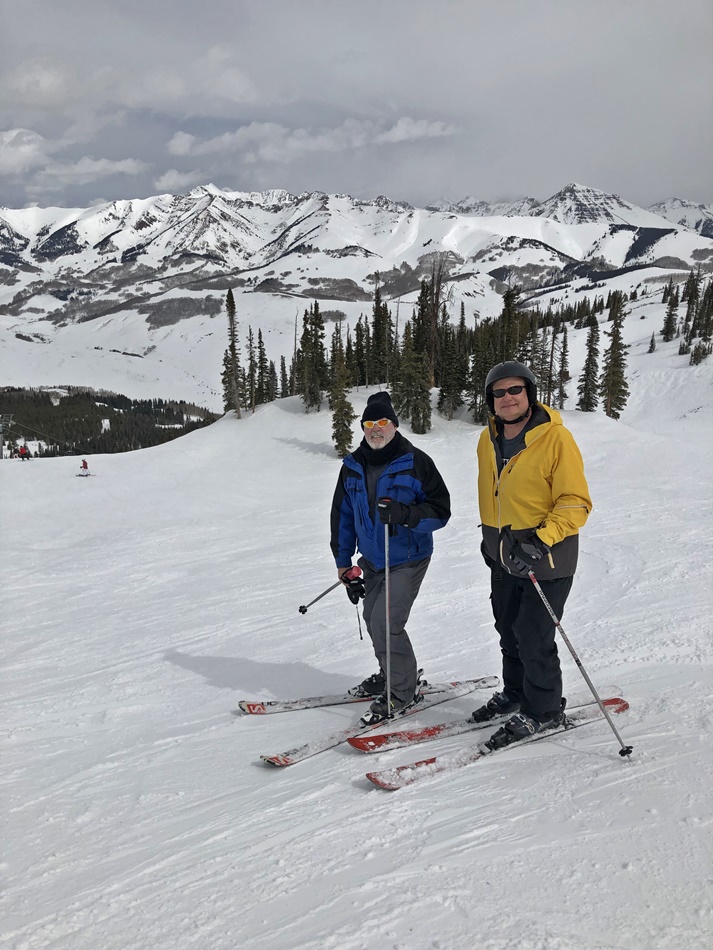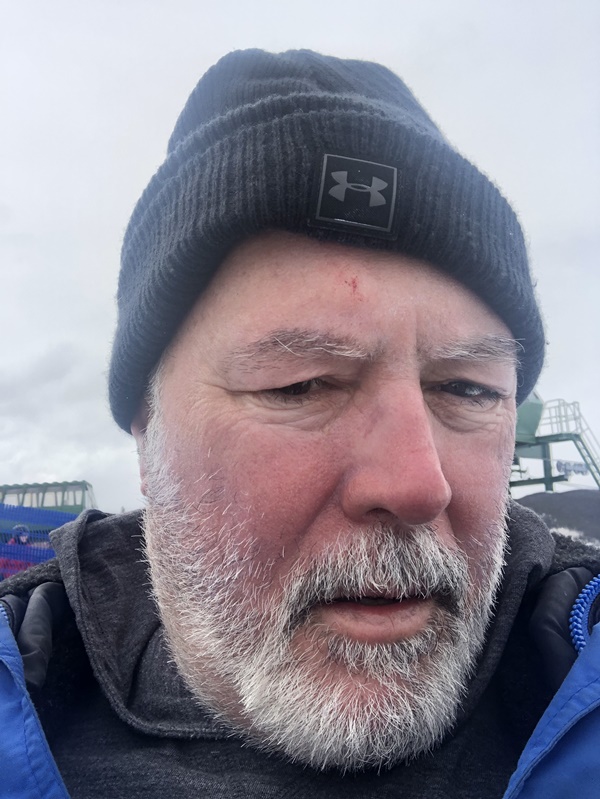 For the 1st time in 20+ years, I took a fall
I hit my head pretty hard, even though it just left a tiny scratch
Yeah, I'll be wearing a helmet next time.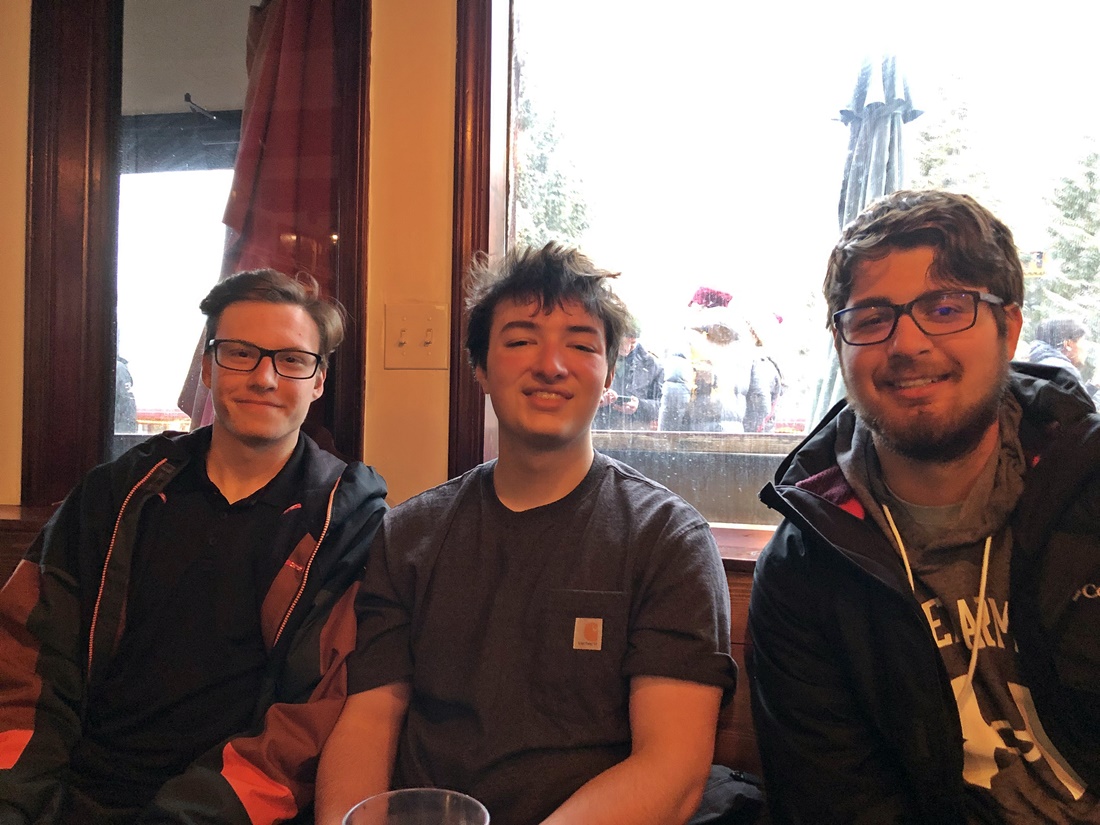 The boys are ready for dinner.
CLICK HERE TO SEE VIDEO OF ONE OF OUR NIGHTS OUT EATING DINNER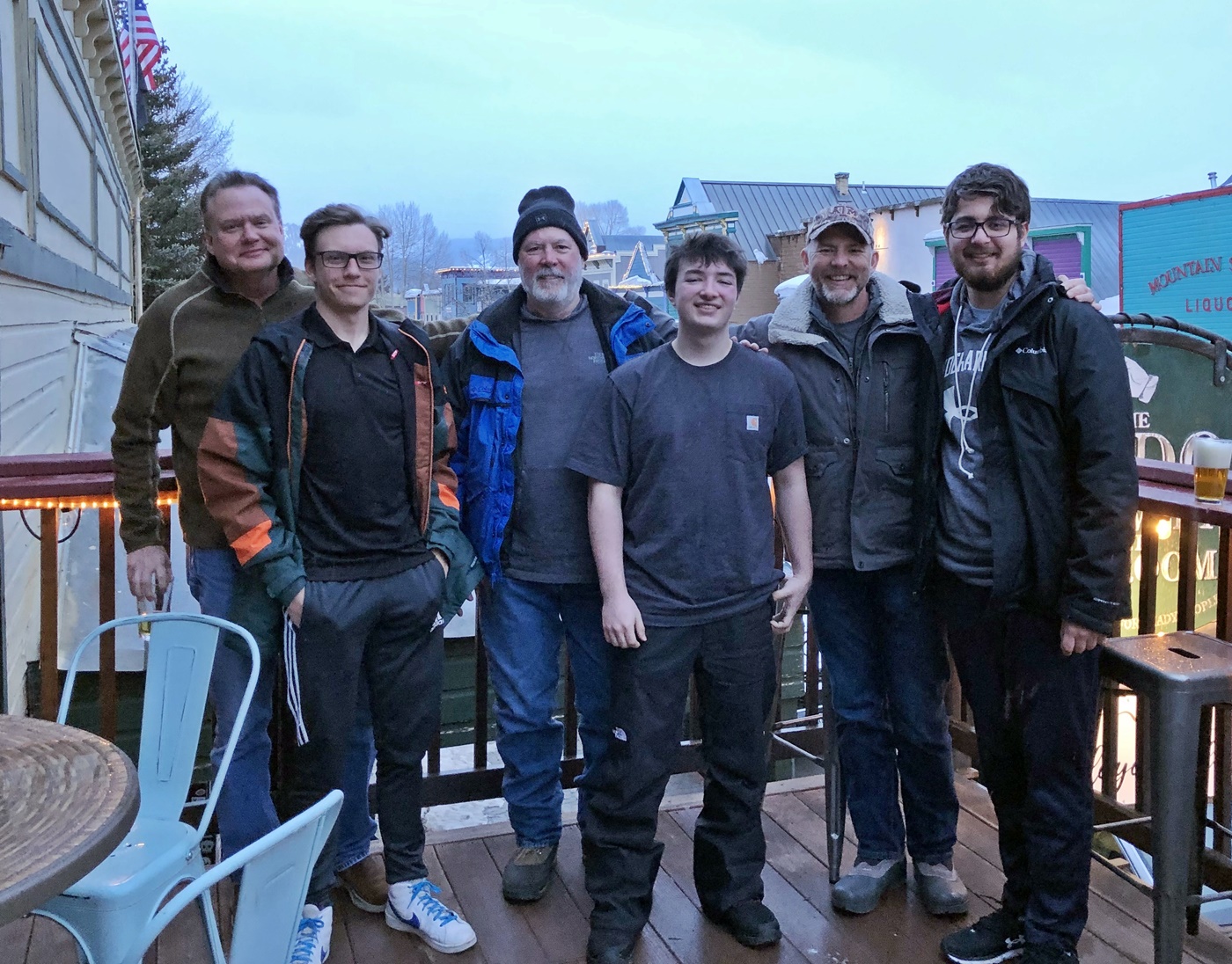 What a great looking group of guys!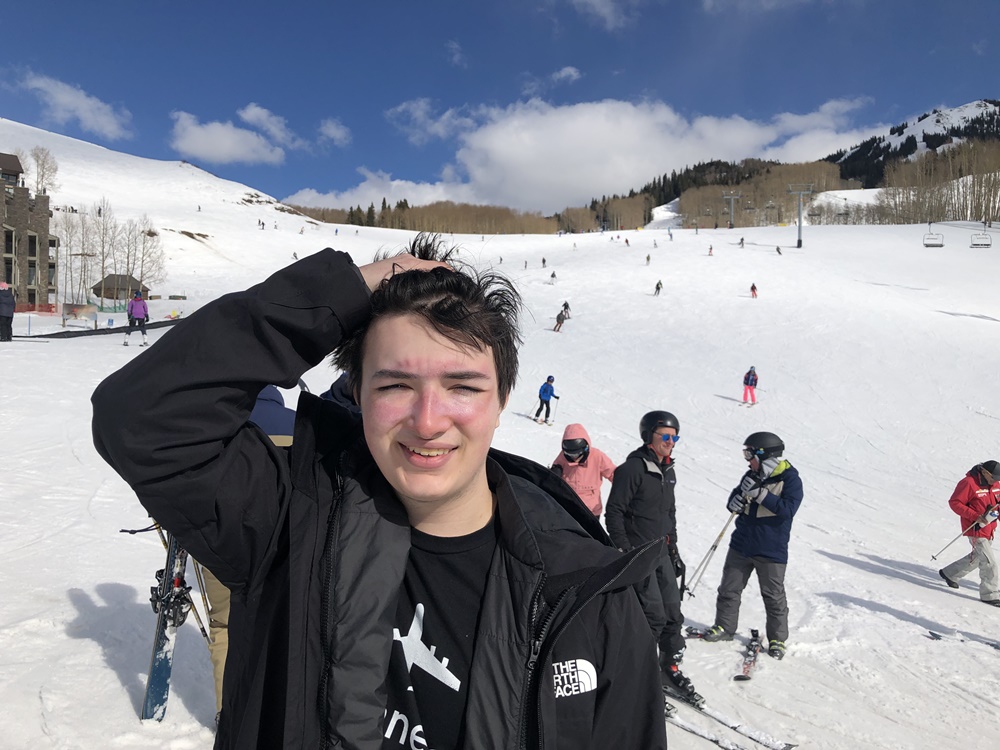 Austin forgot to re-apply sunscreen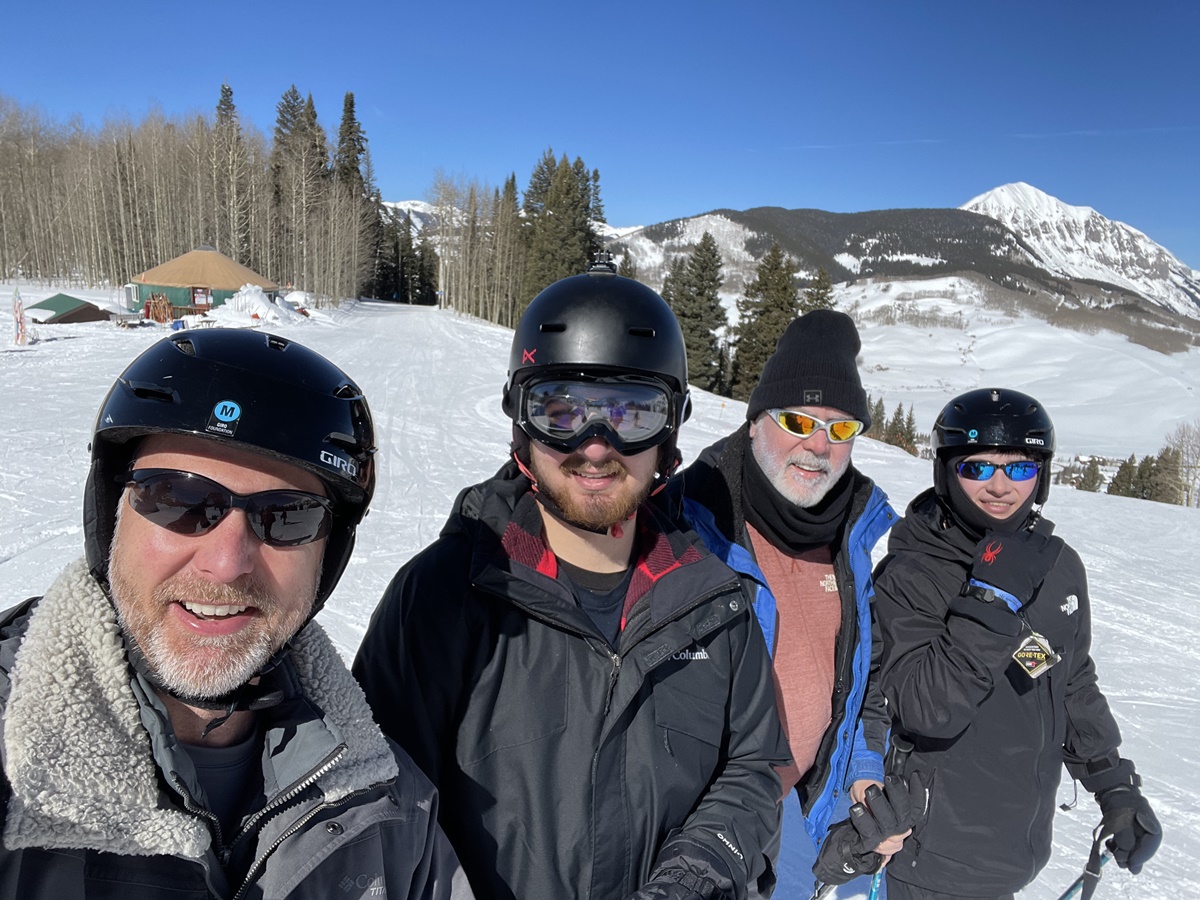 It's another beautiful day, and we are ready to hit the slopes!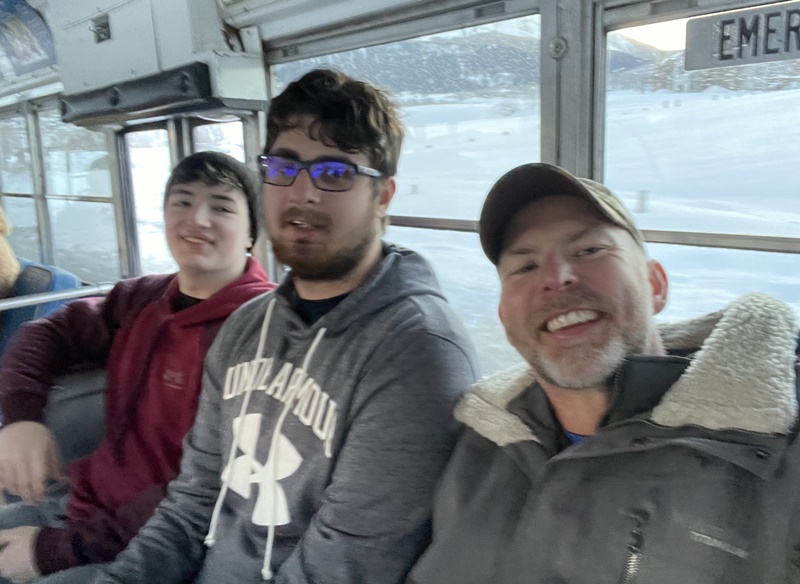 Riding the shuttle into town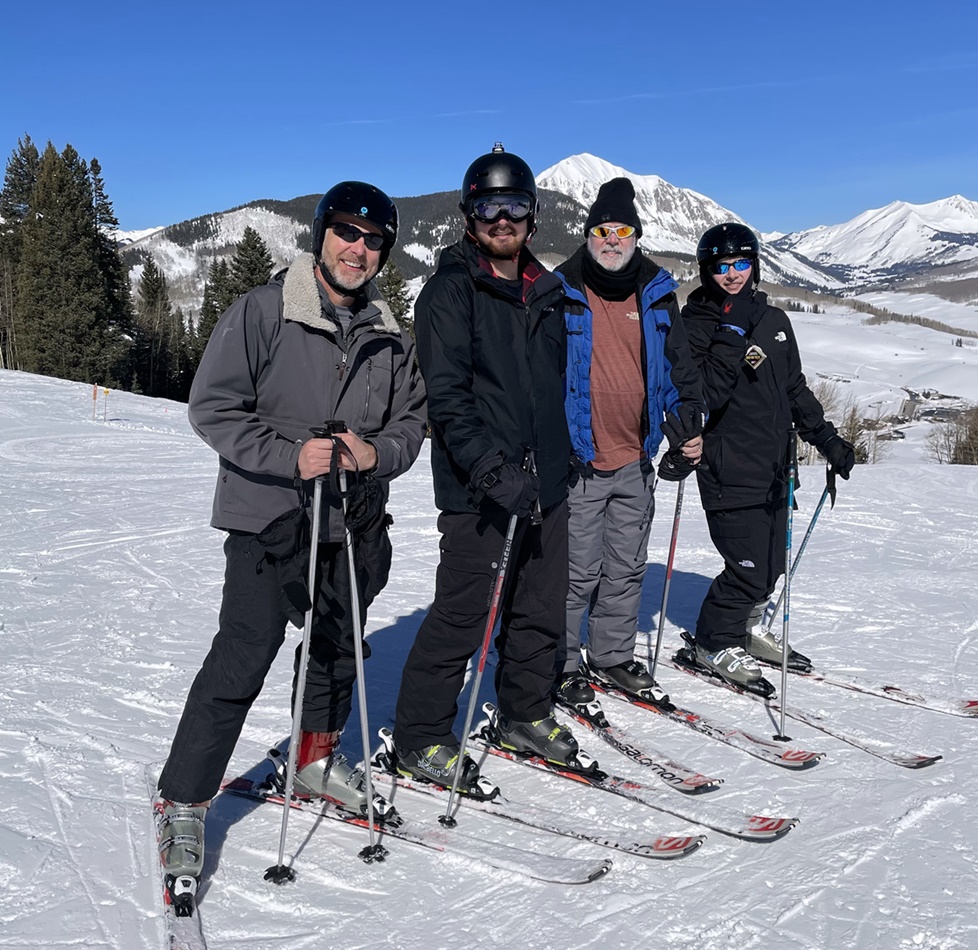 We had a GREAT ski trip!
---