I had a GREAT time at this year's Houston Arcade Expo. Many thinks to Keith and all the other organizers and volunteers!! I brough my newly restored Genie for the tournament area, and my Alien for the free-play area. Blake helped me load in/out, and provided his truck for transport - so again THANK YOU SIR for all your help!!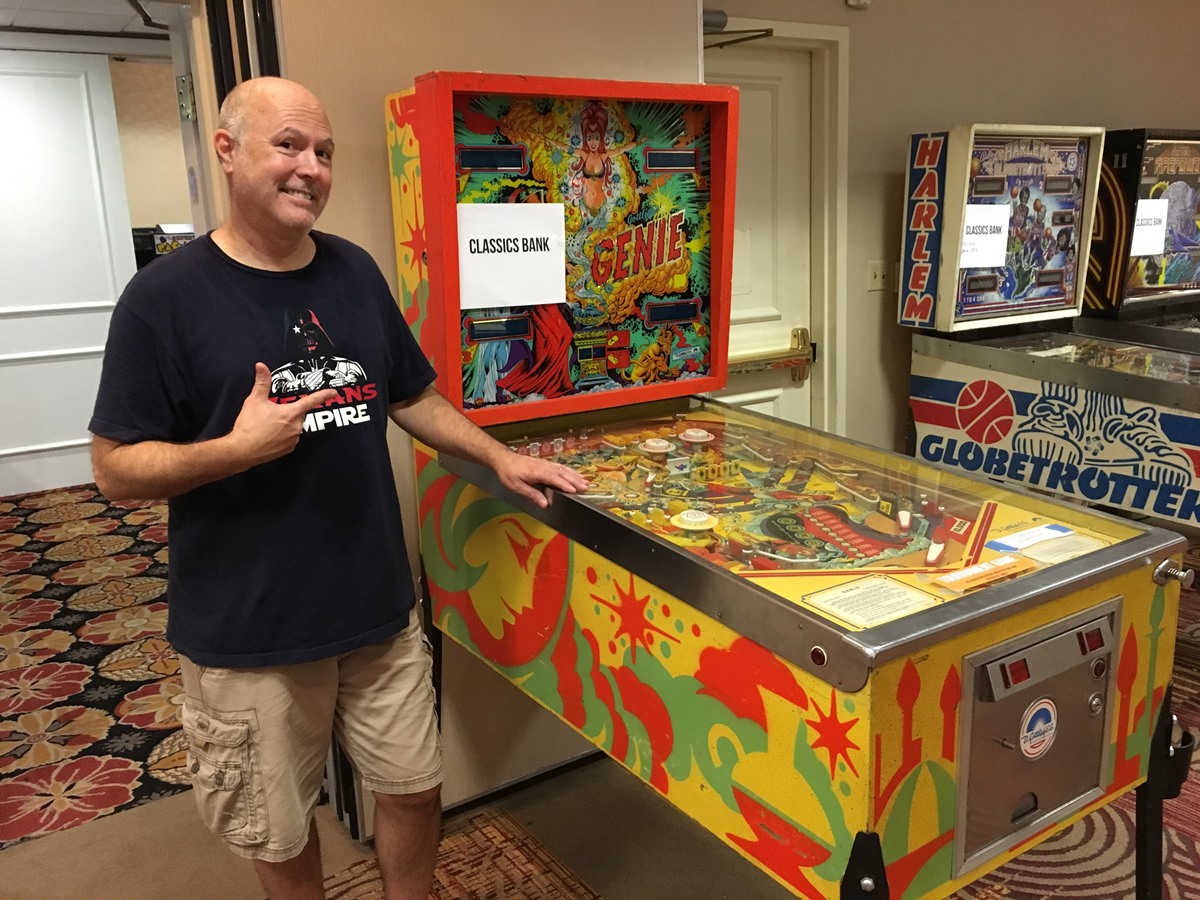 We arrived around 9:00am Friday, and quickly got Genie up and runnning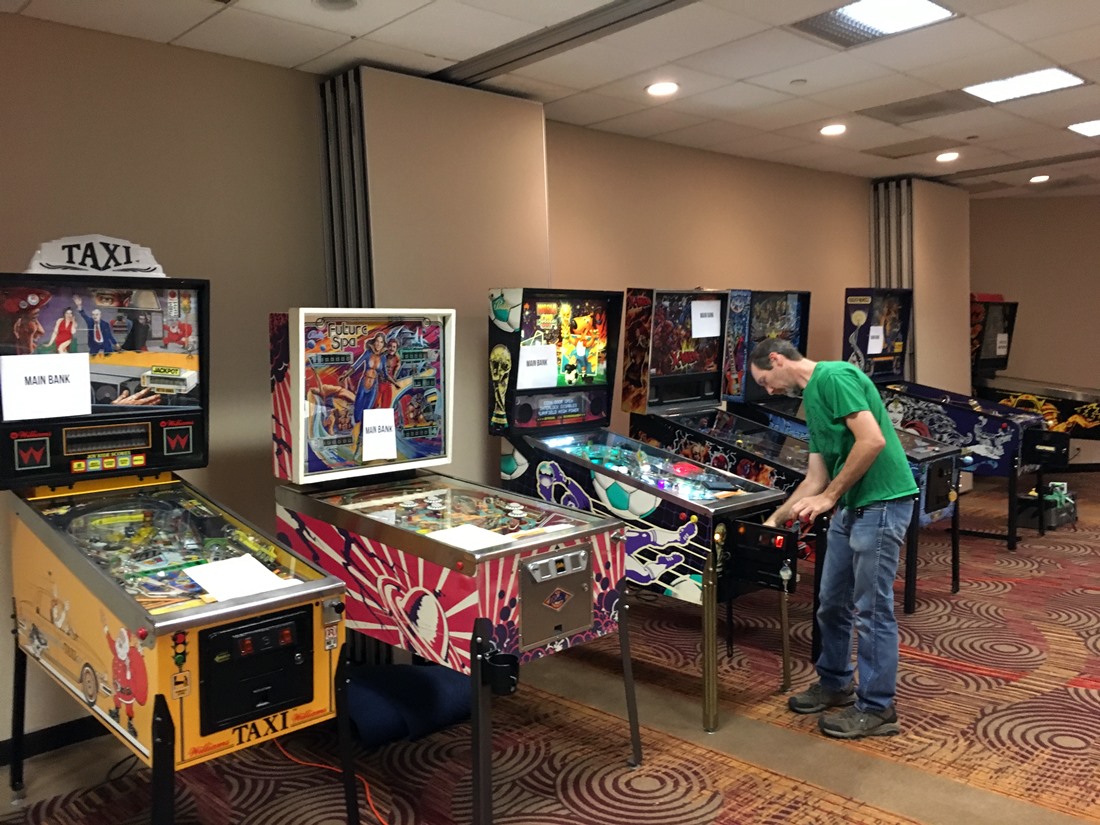 Brian helps set up the Main Bank tourney area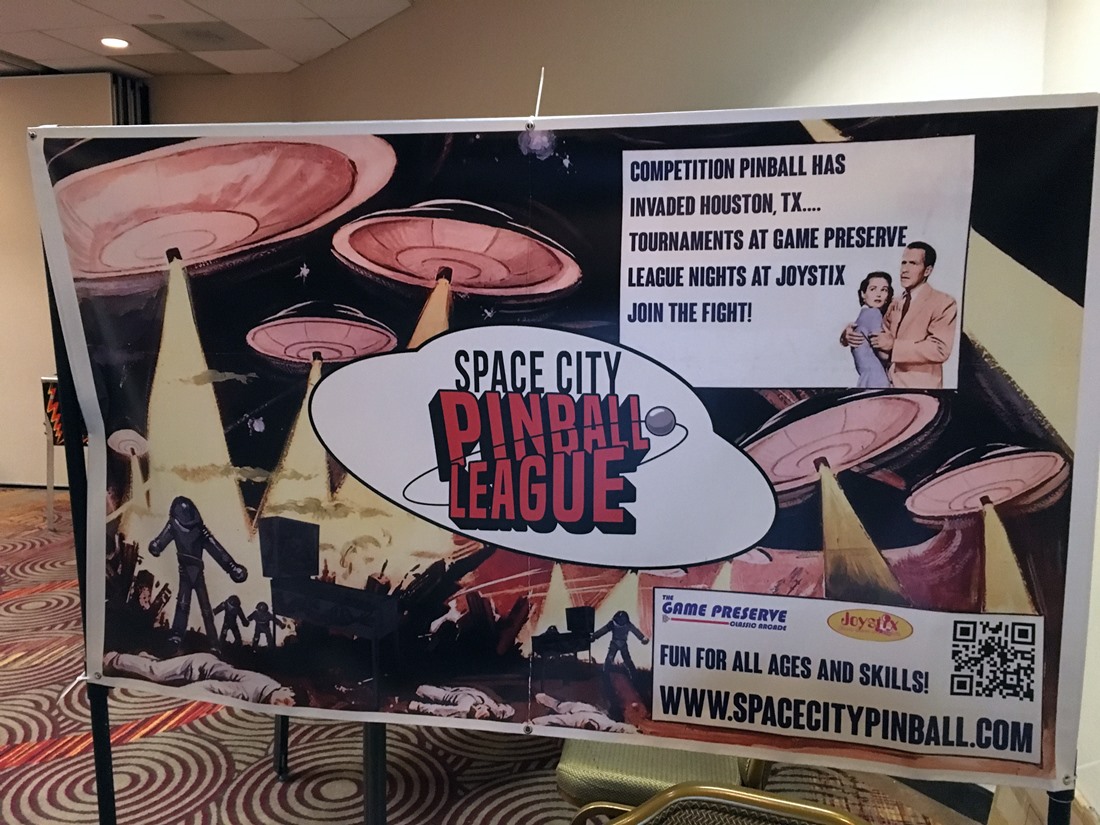 HELL YEAH~!~!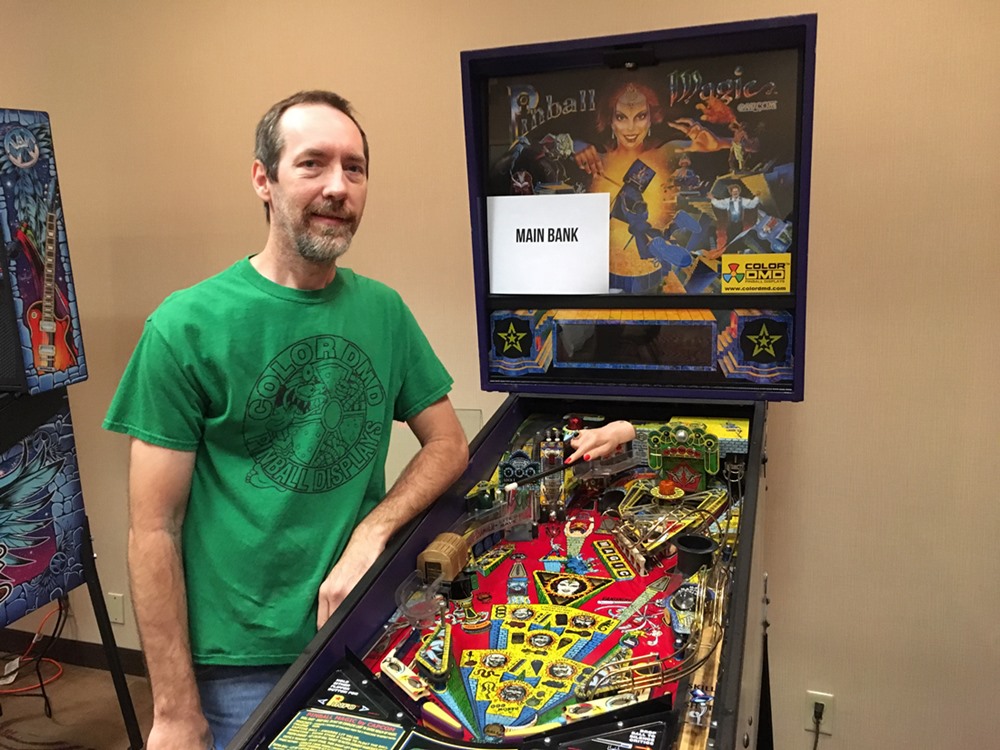 Brian with his Pinball Magic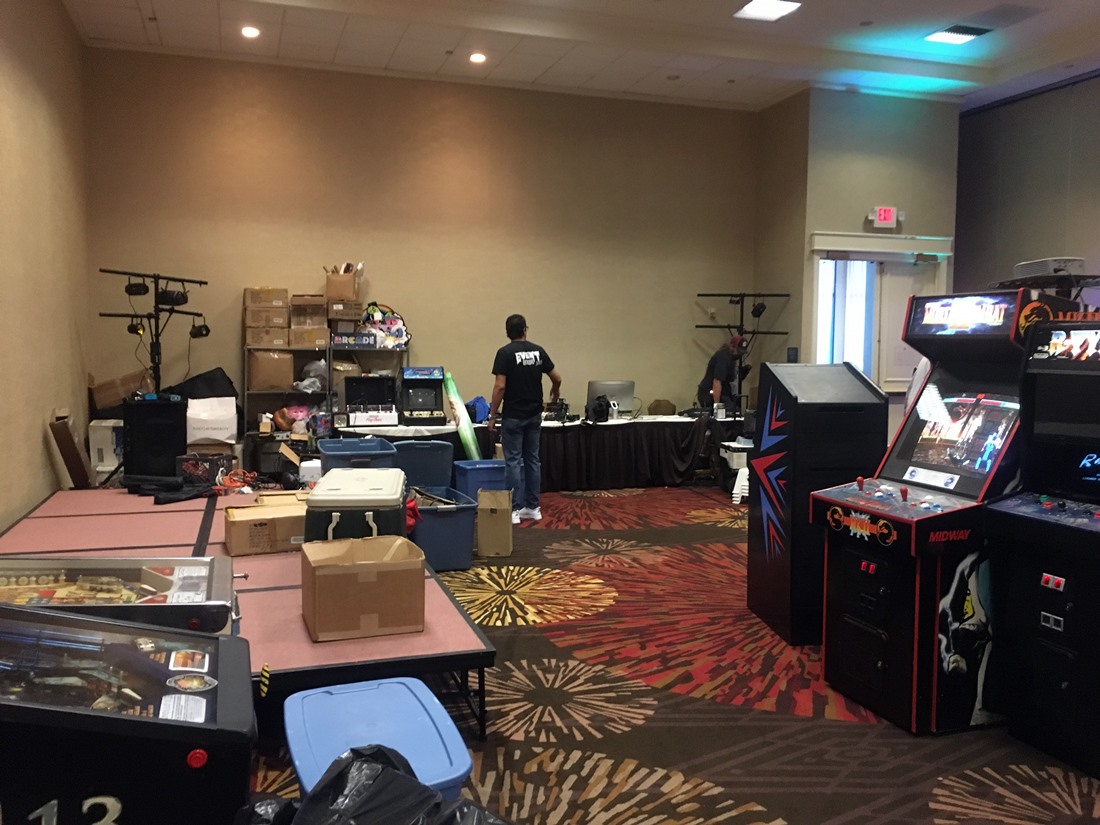 Setting up the DJ booth and stage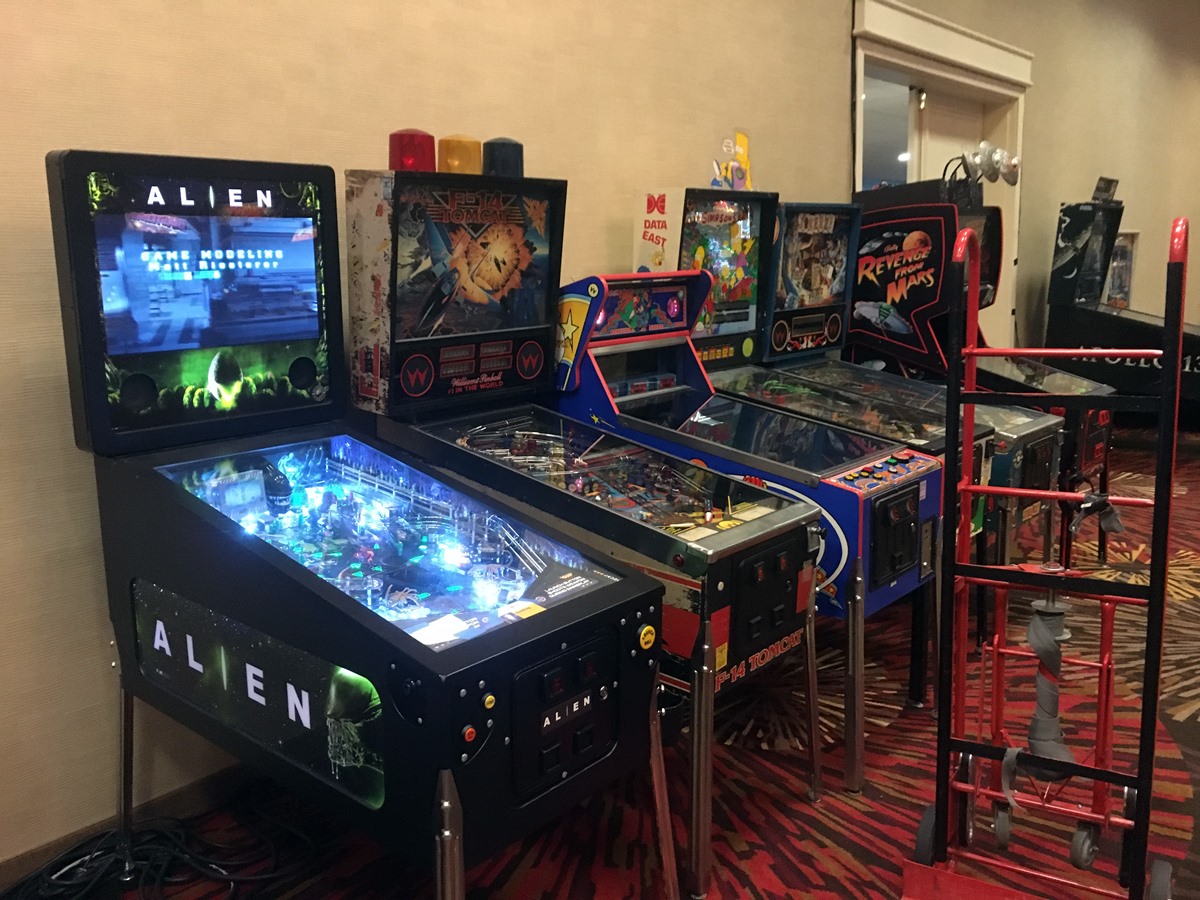 Alien is set up and ready to go~!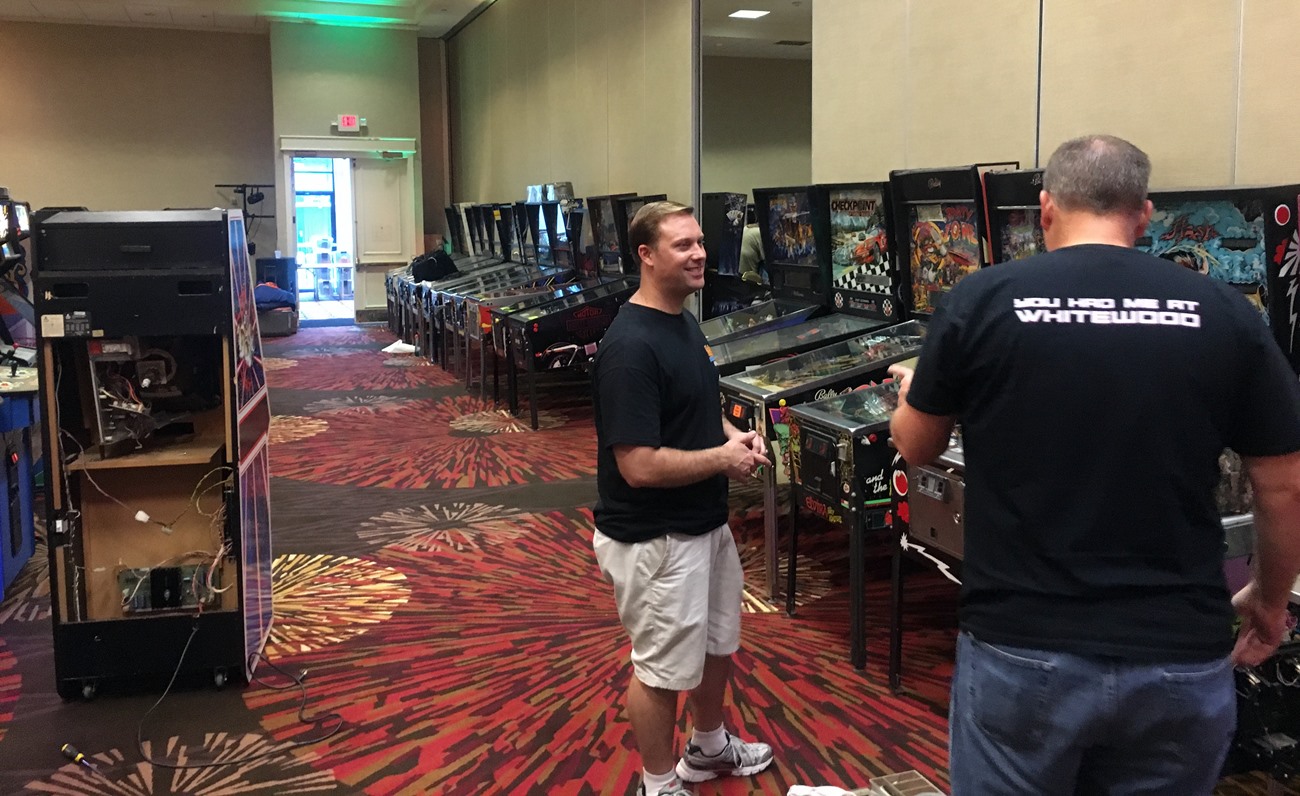 That's a nice row of pinball machines!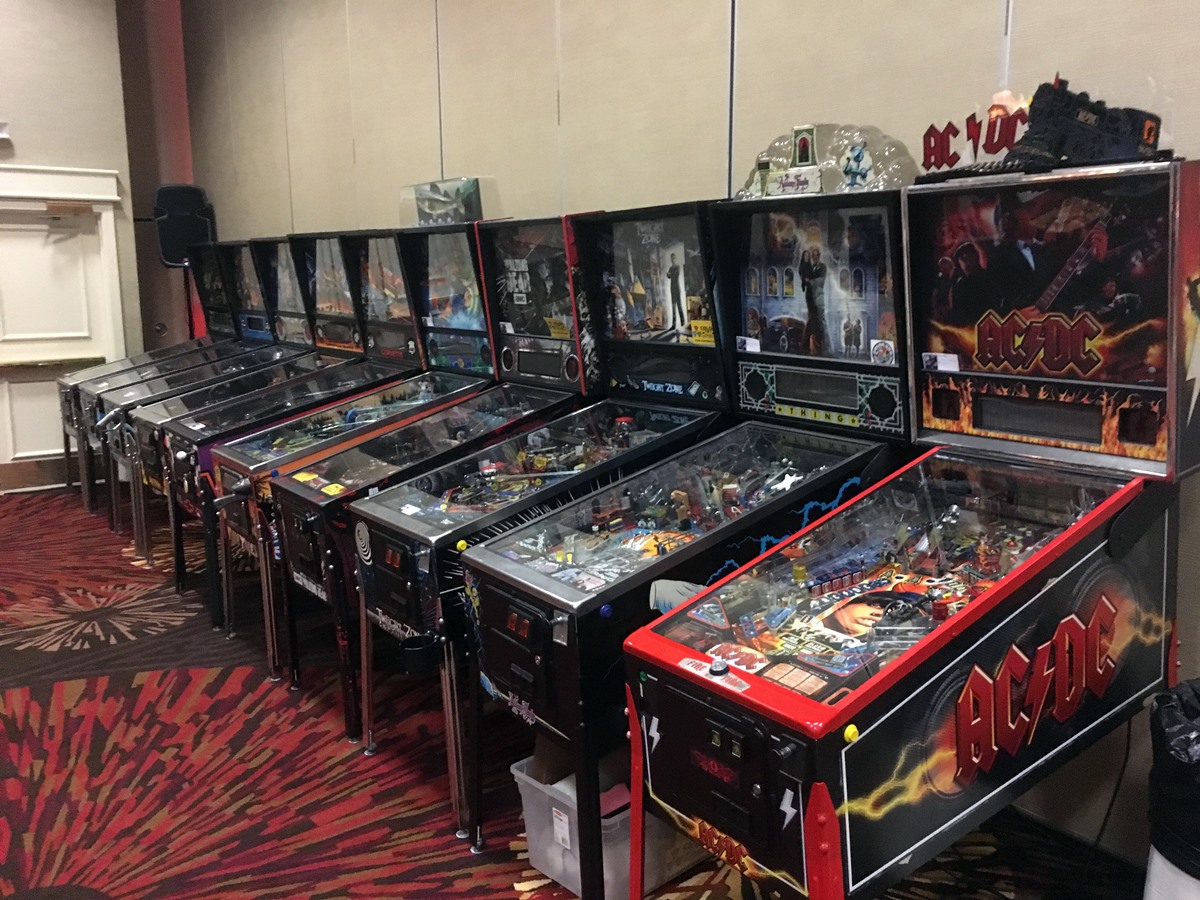 Here is the Color DMD row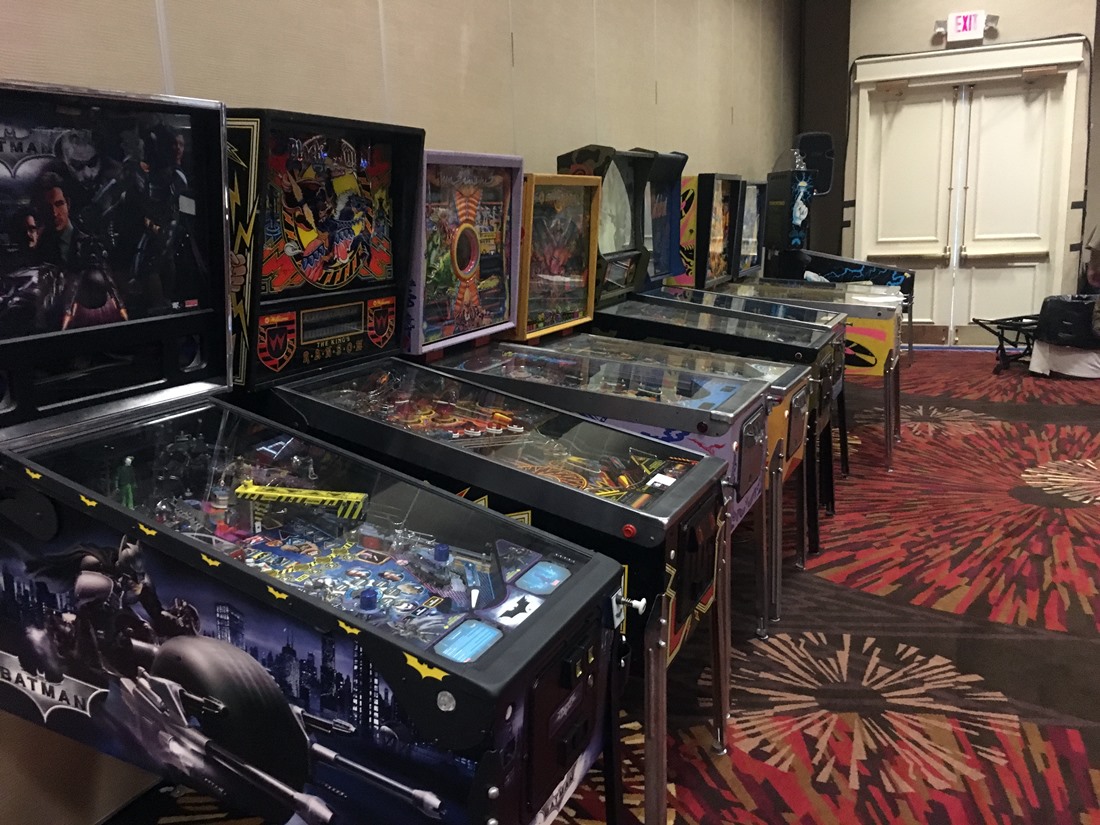 And yet another row of fun games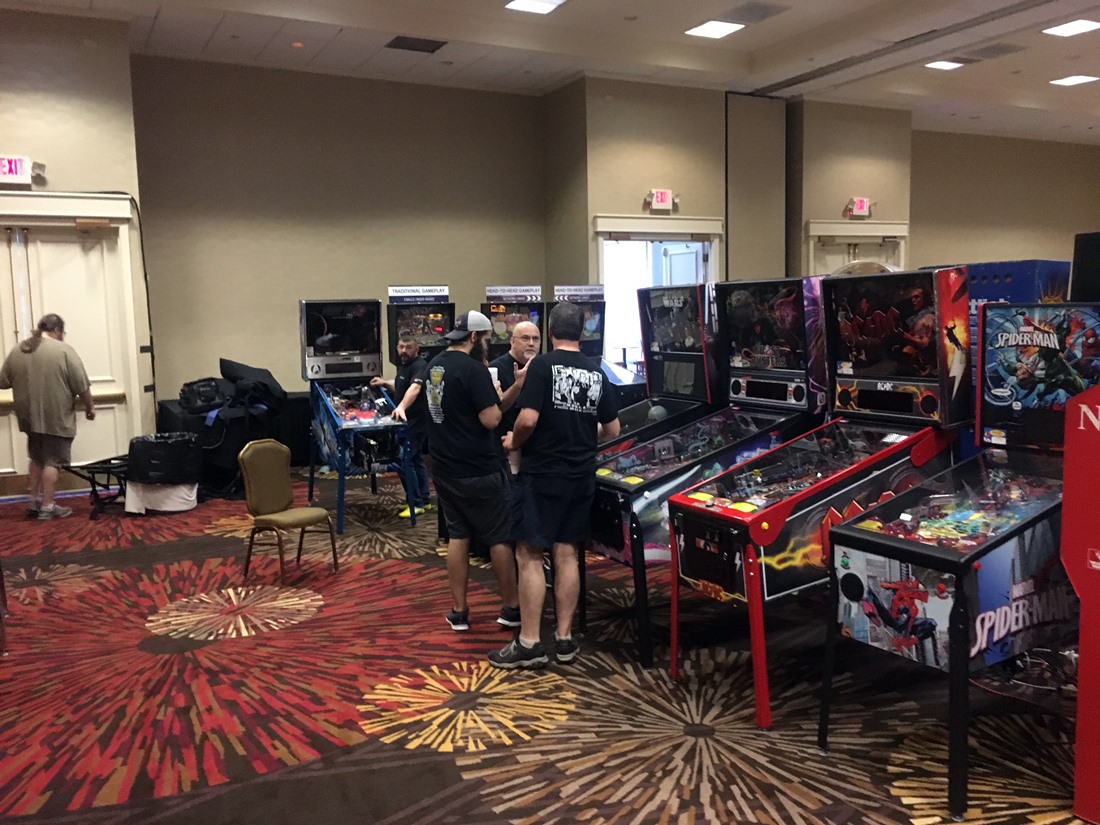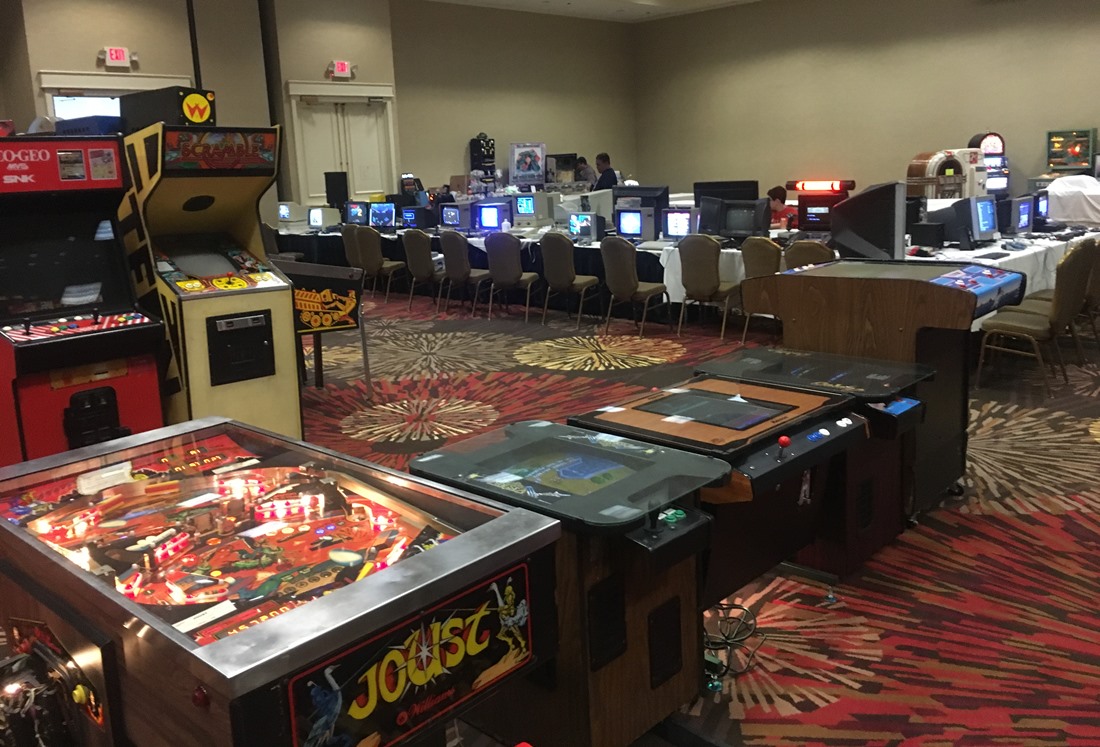 We had a BLAST playing that Joust~!~!~!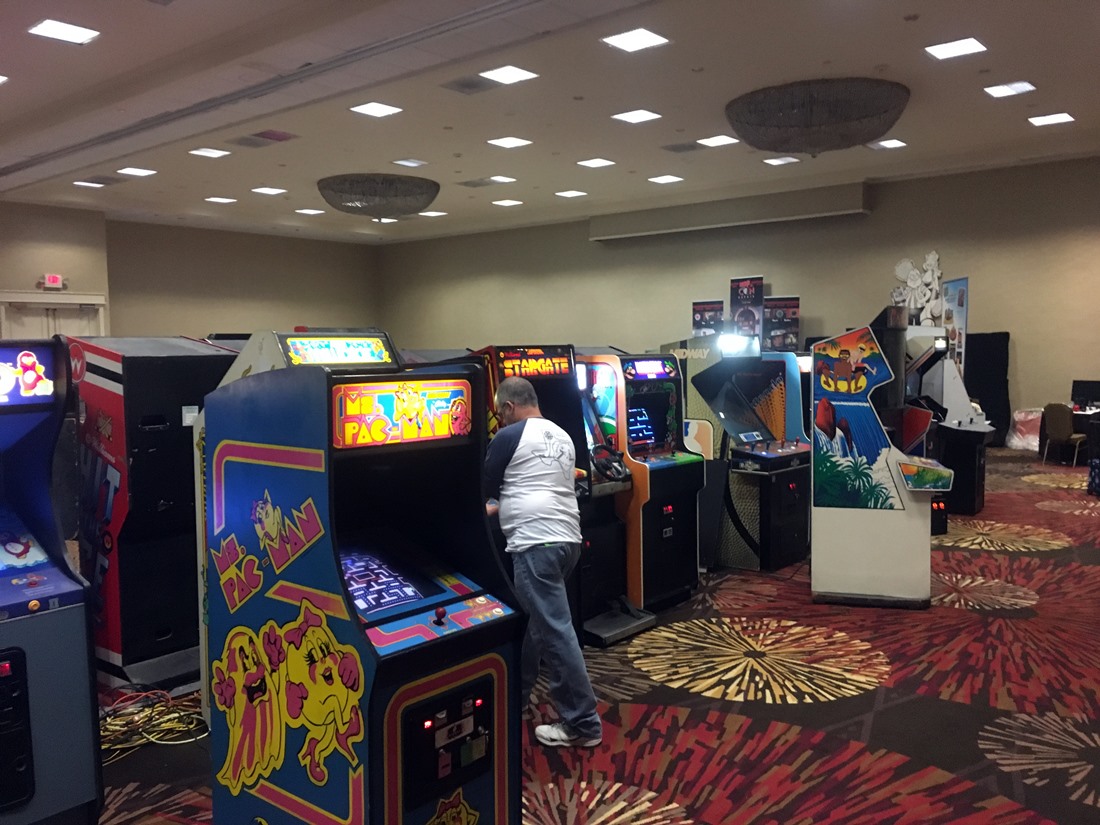 Sure is bright in here...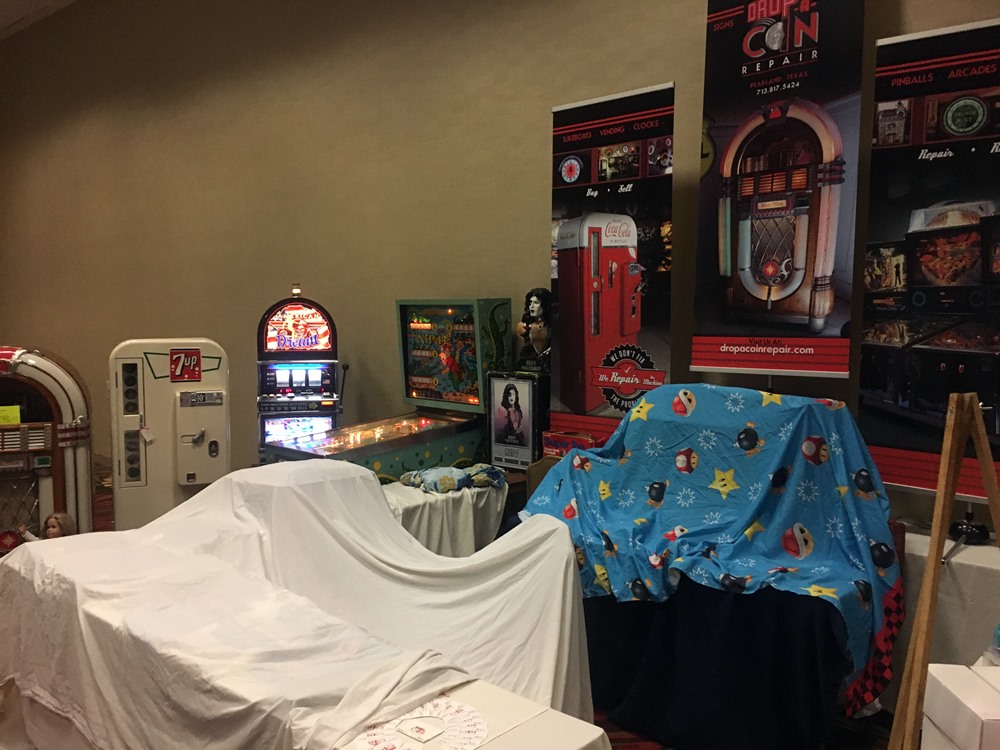 John's booth is looking good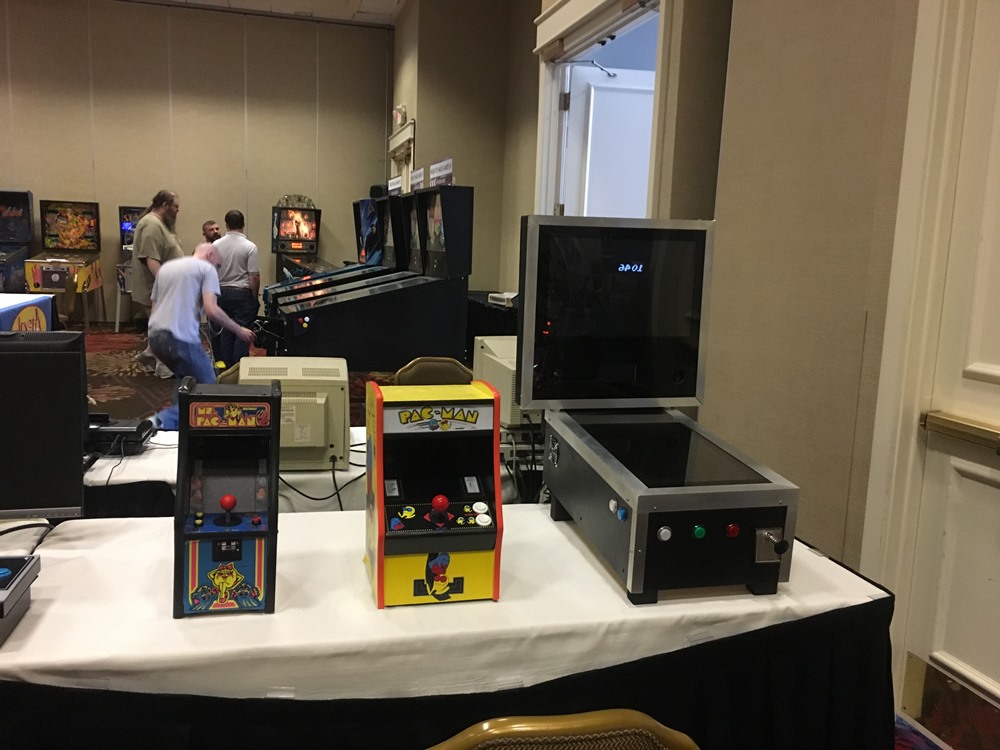 Tiny machines!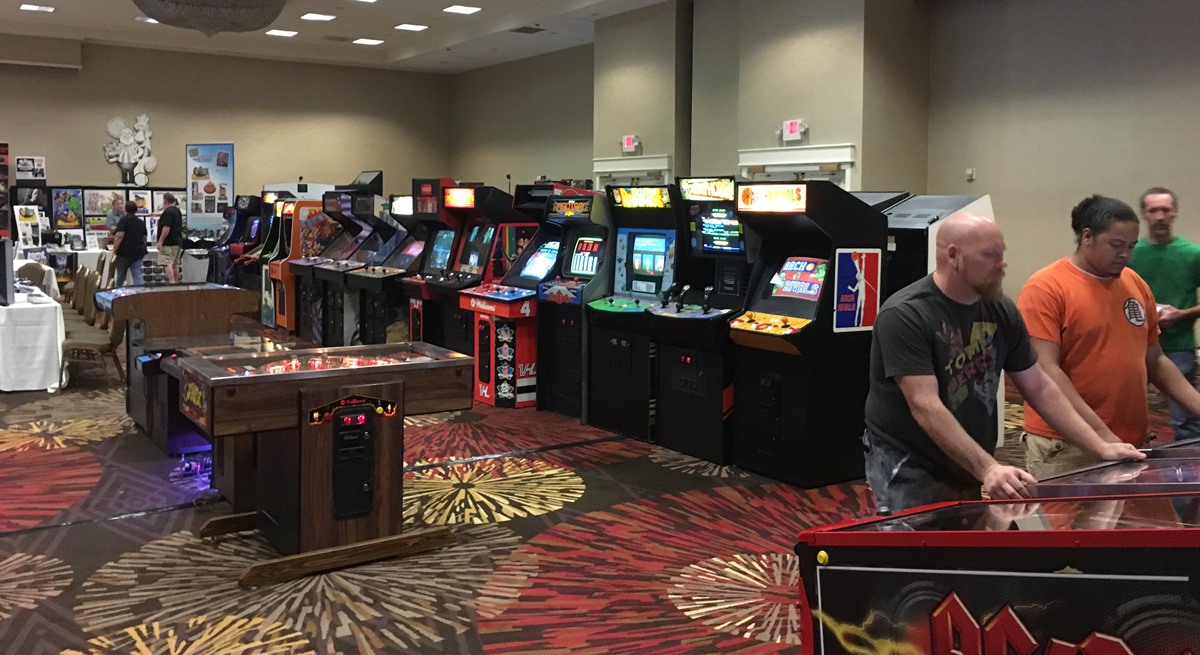 Are we ready to get this party started?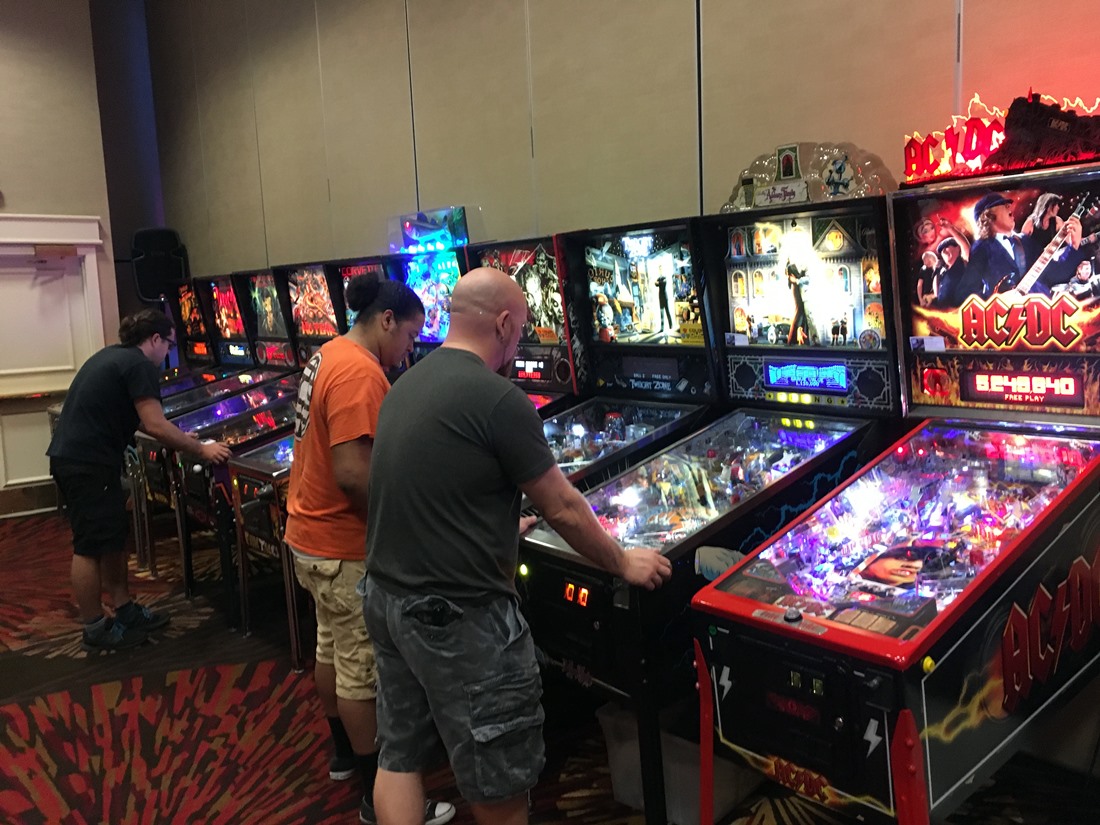 Ummm, yeah, I think we need to test these games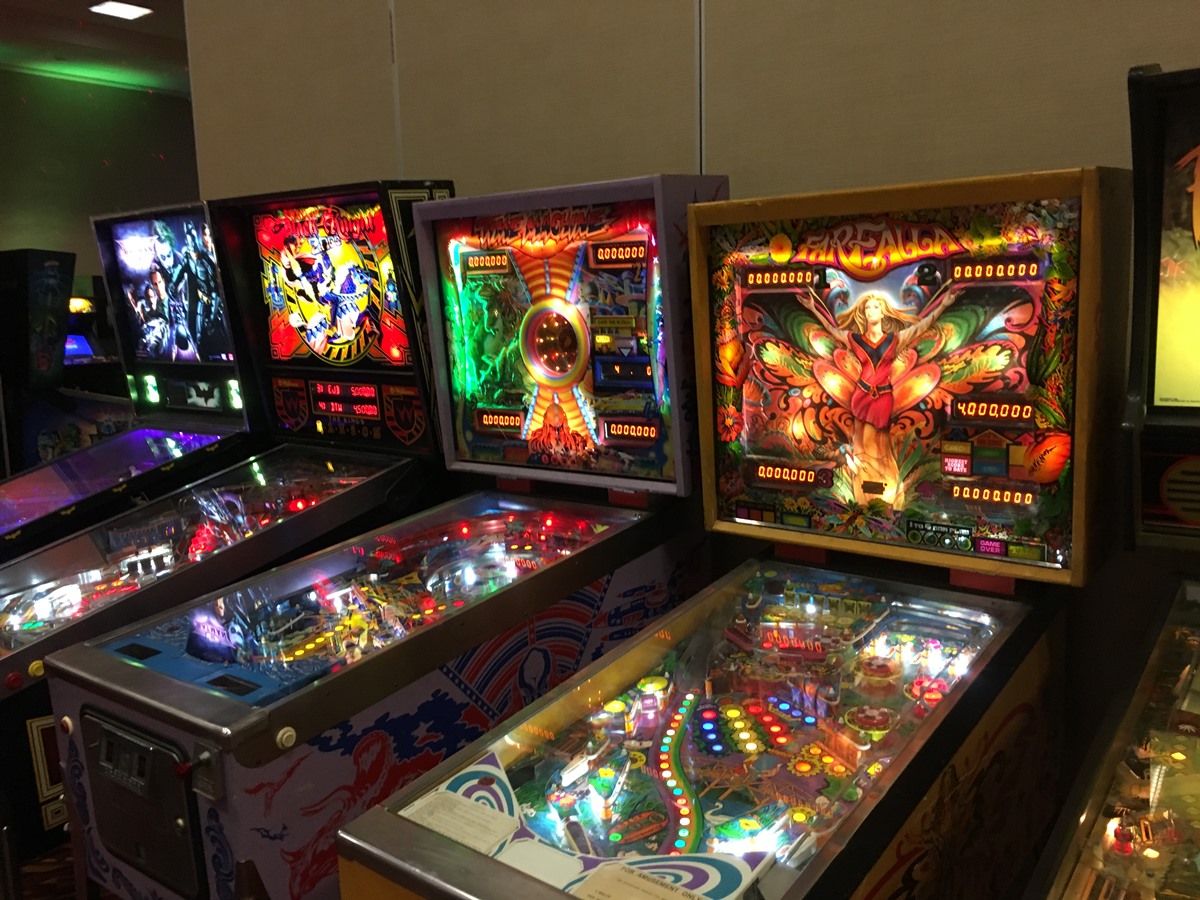 Time to turn 'em all on and get started!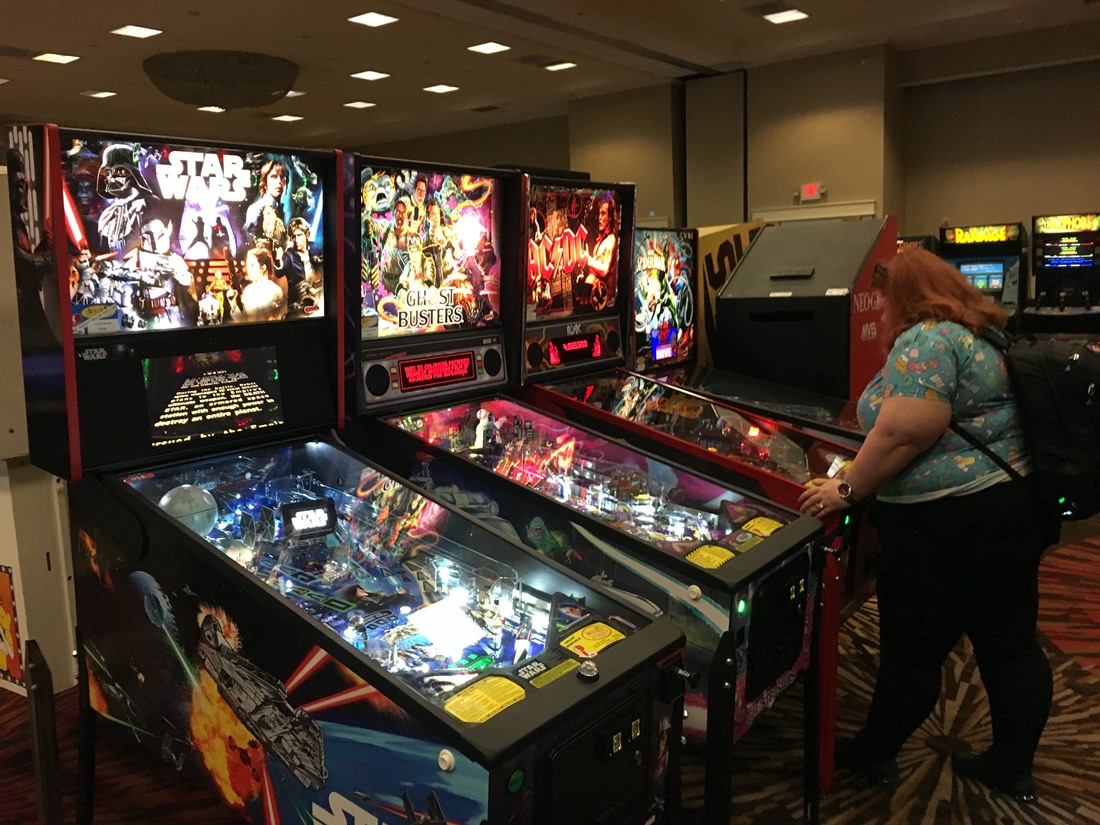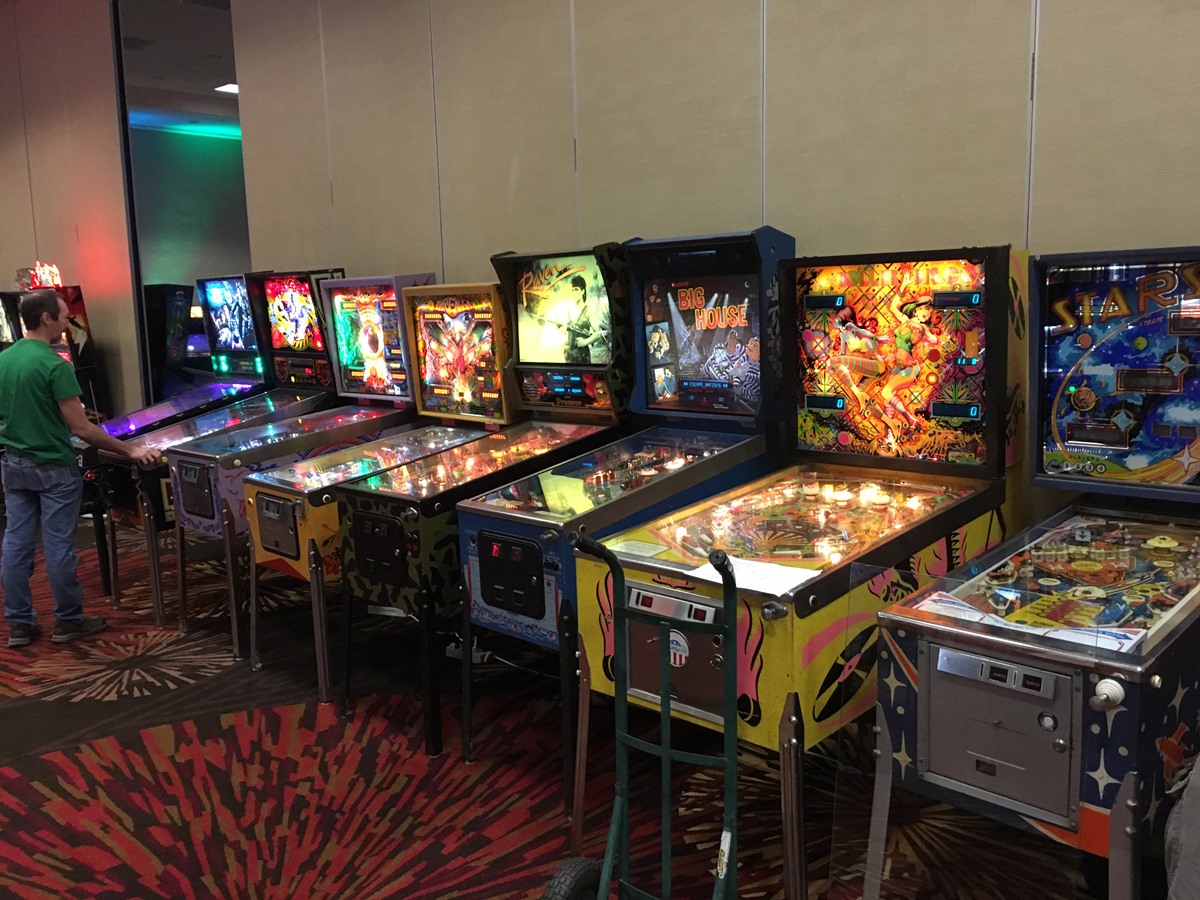 Wow - is Brian actually PLAYING a game?!?!?
I thought he just did repairs.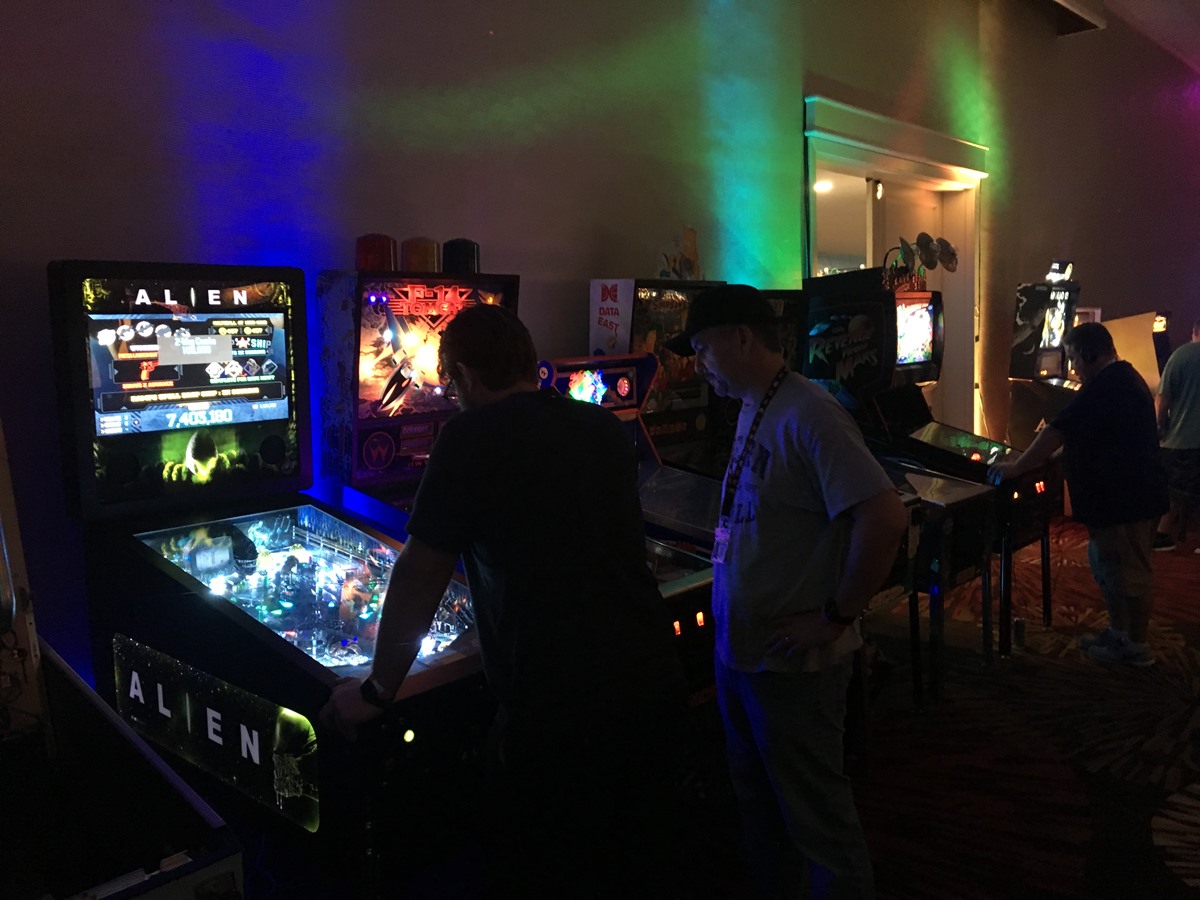 The lights are out, and folks are starting to fill in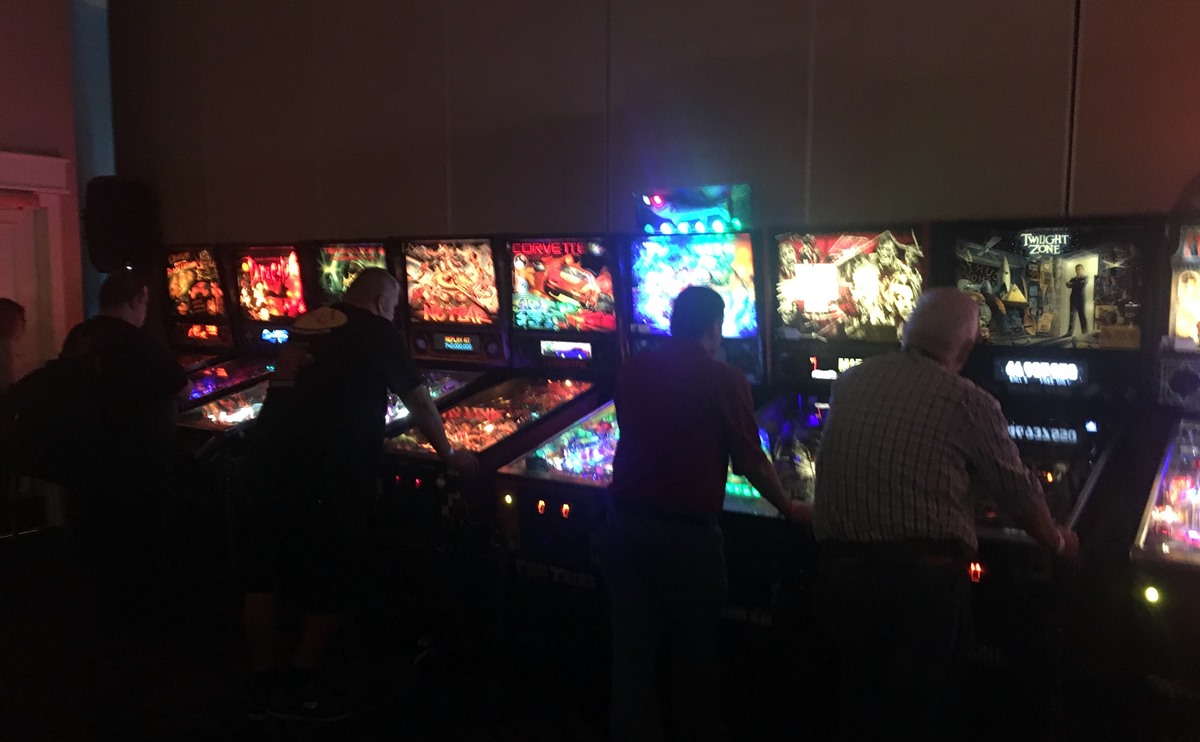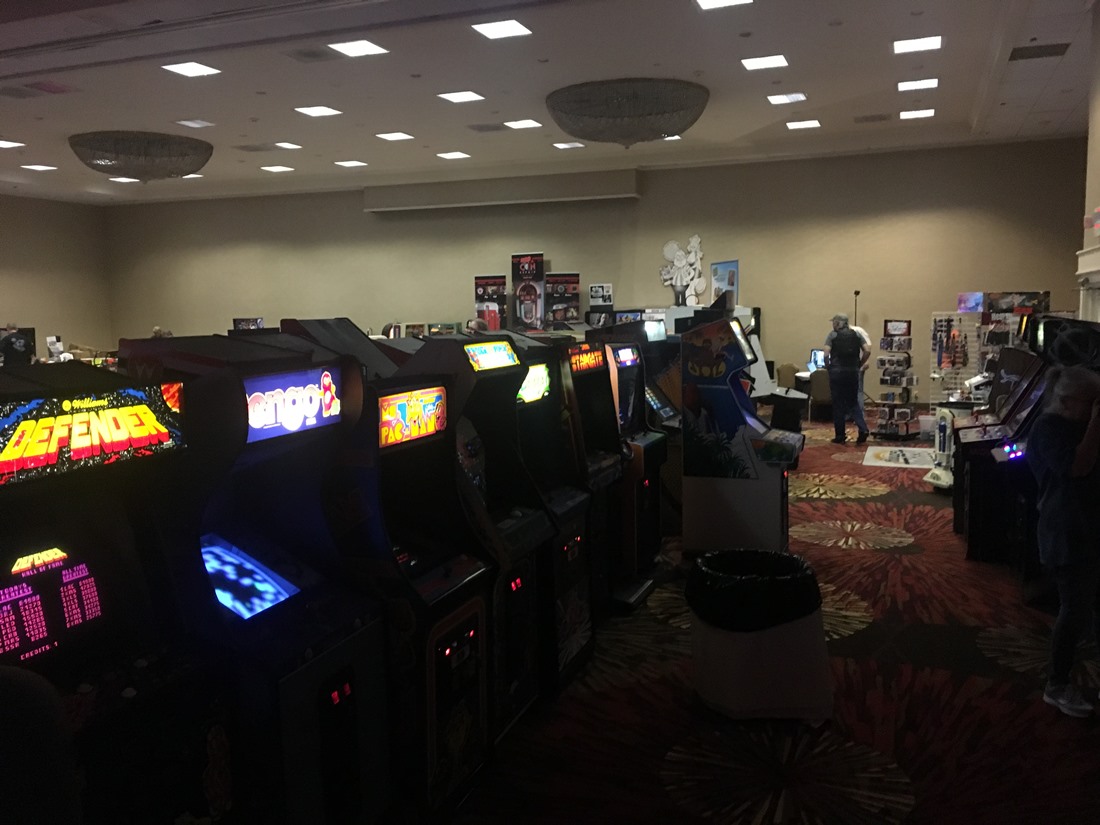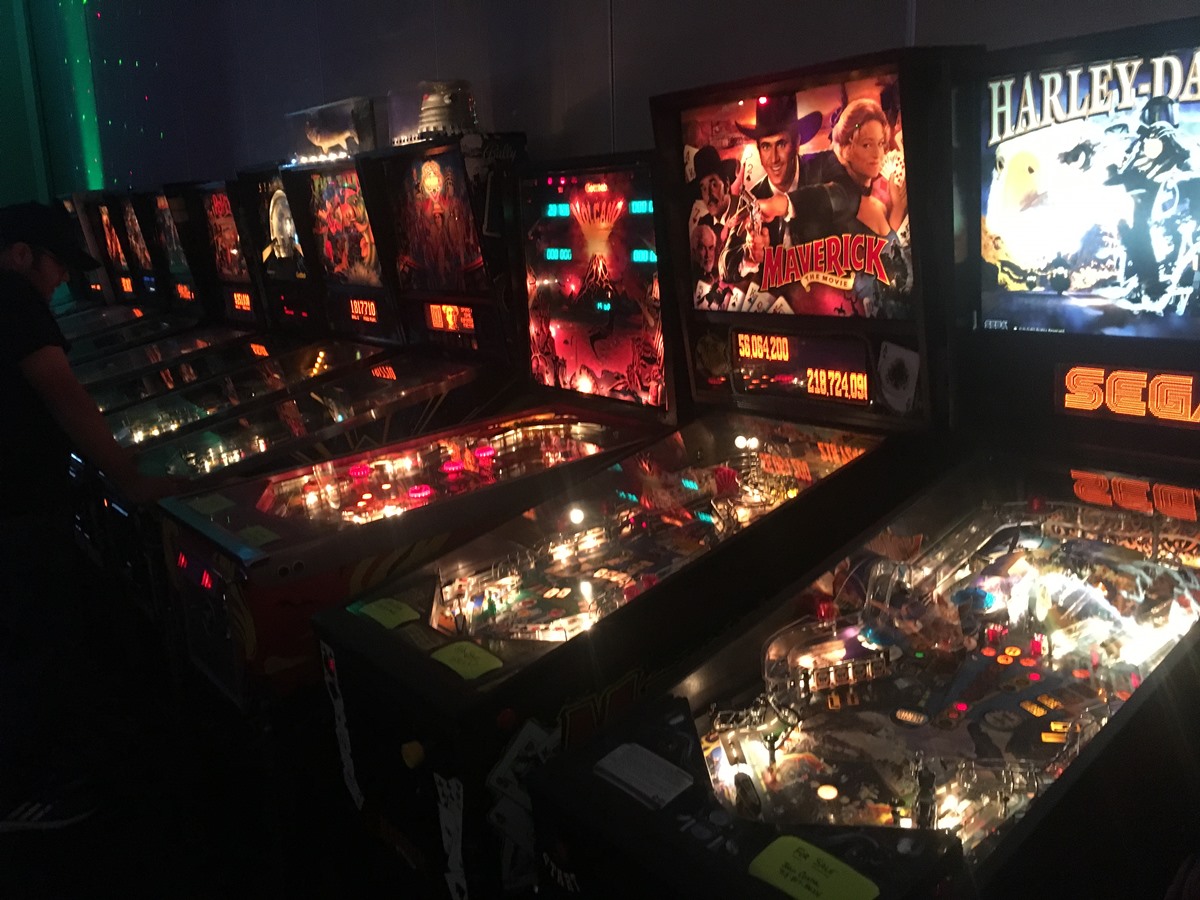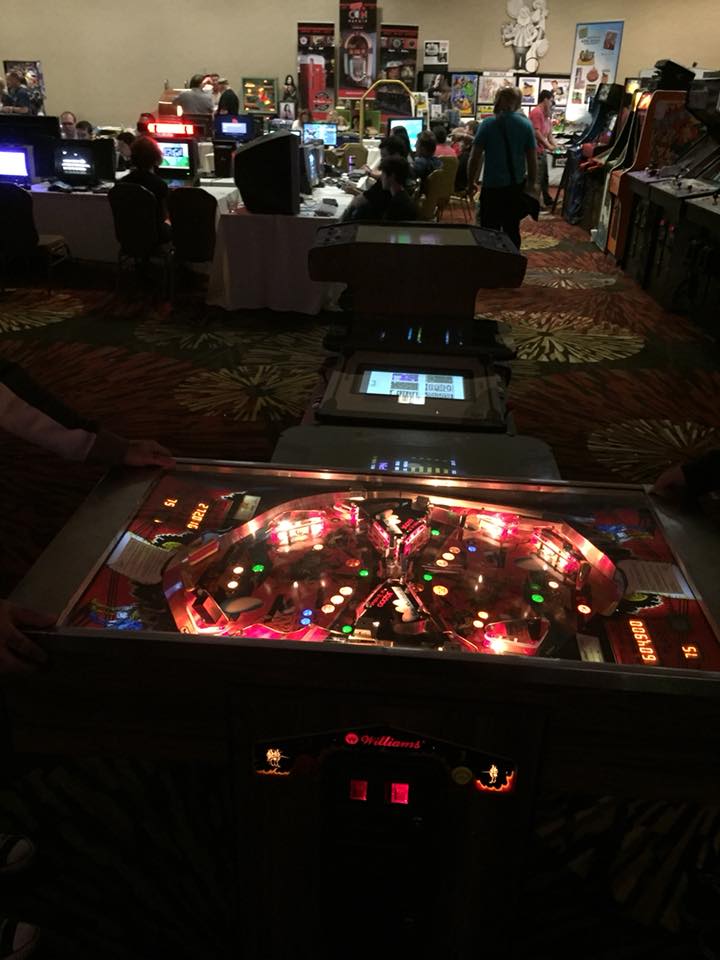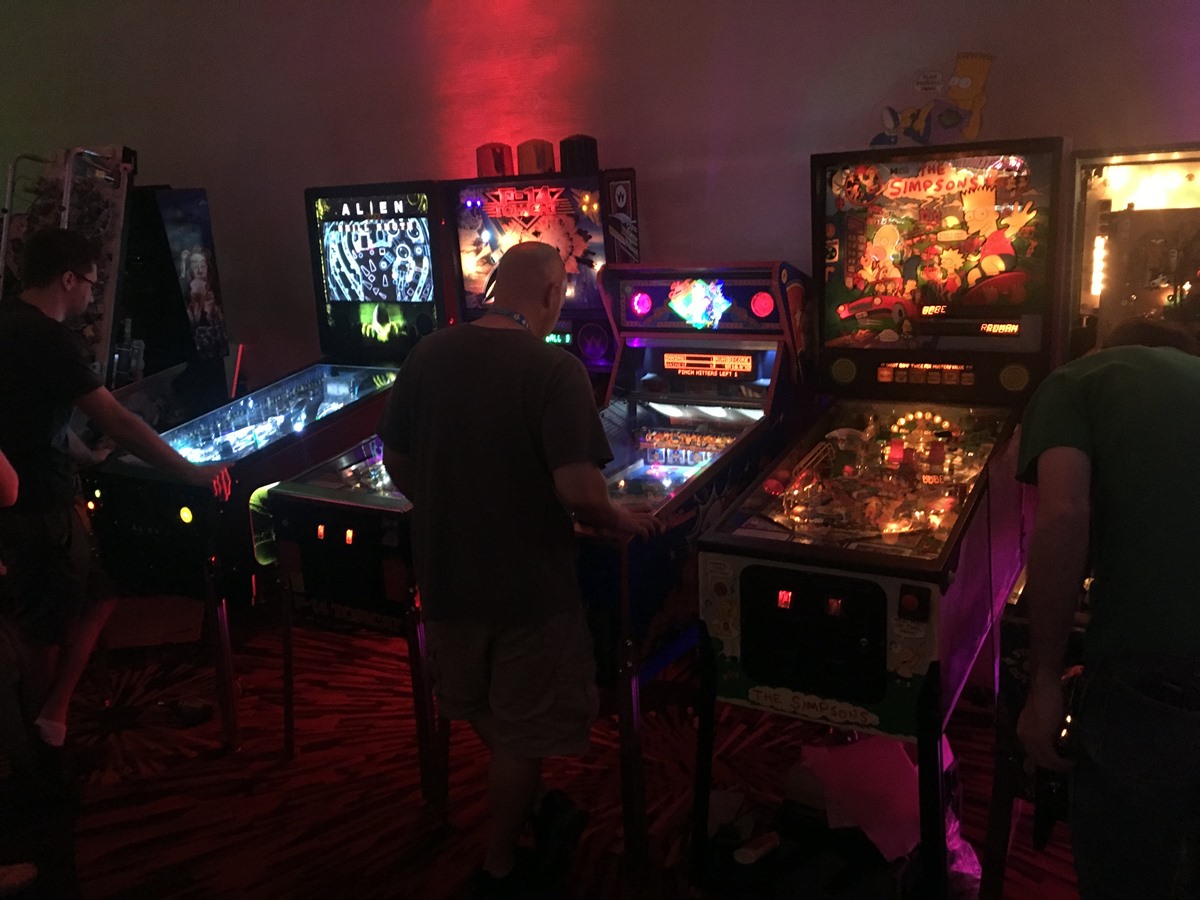 With the exception of when I was fixing something, Alien was played non-stop.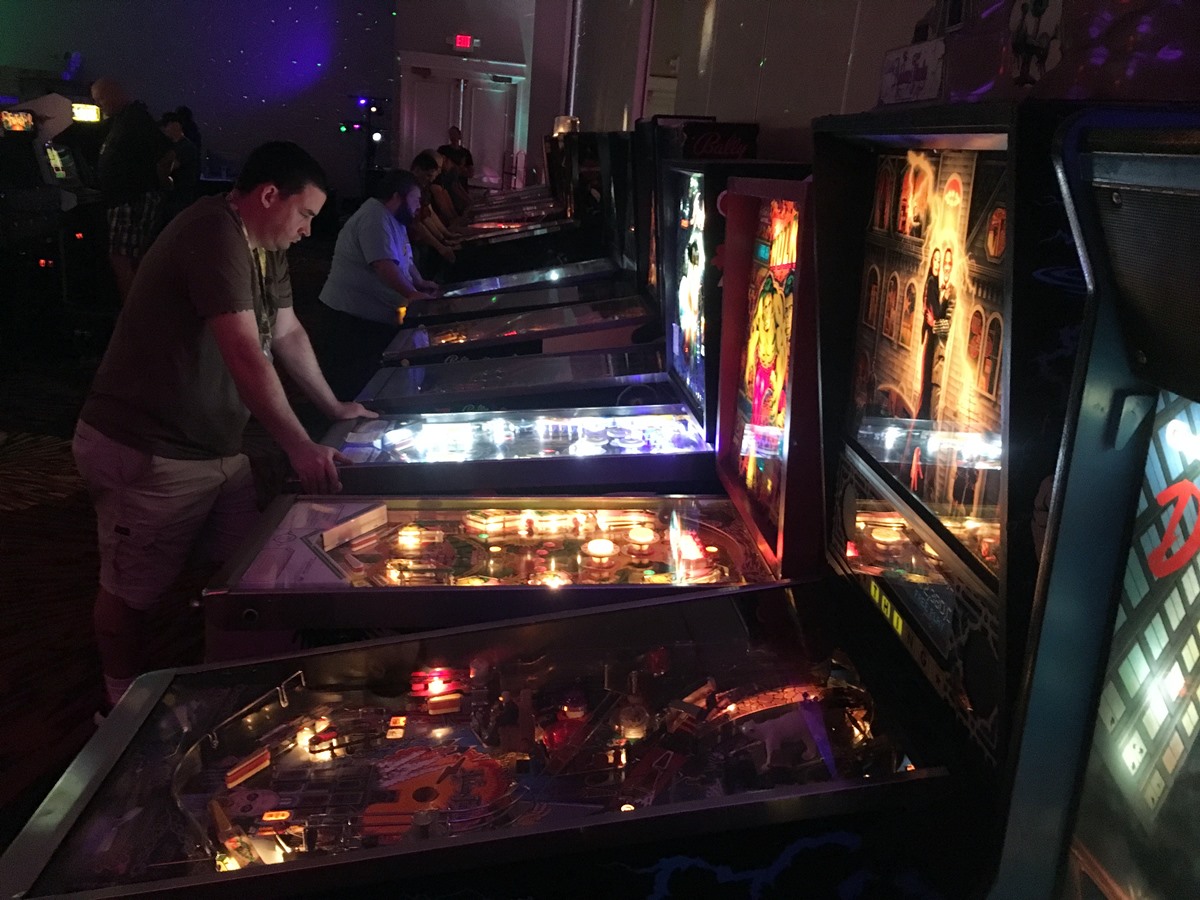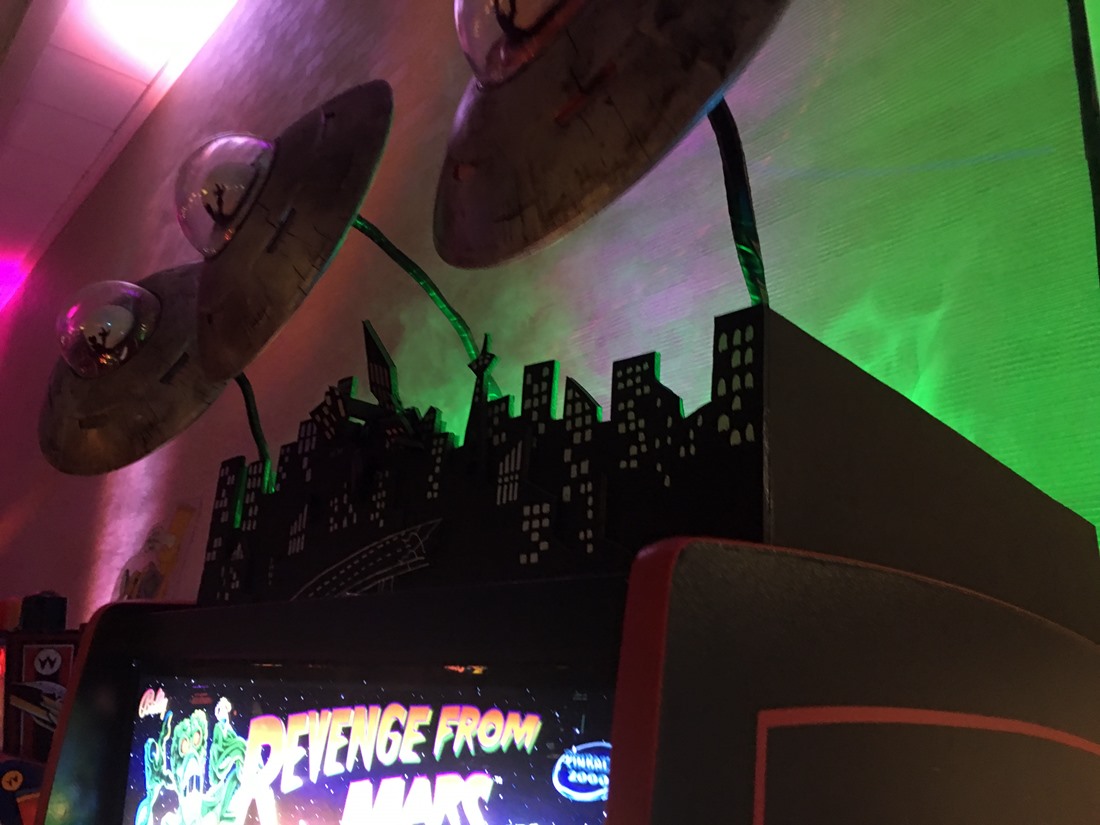 It's hard to see, but there was a fog machine incorporated into this topper.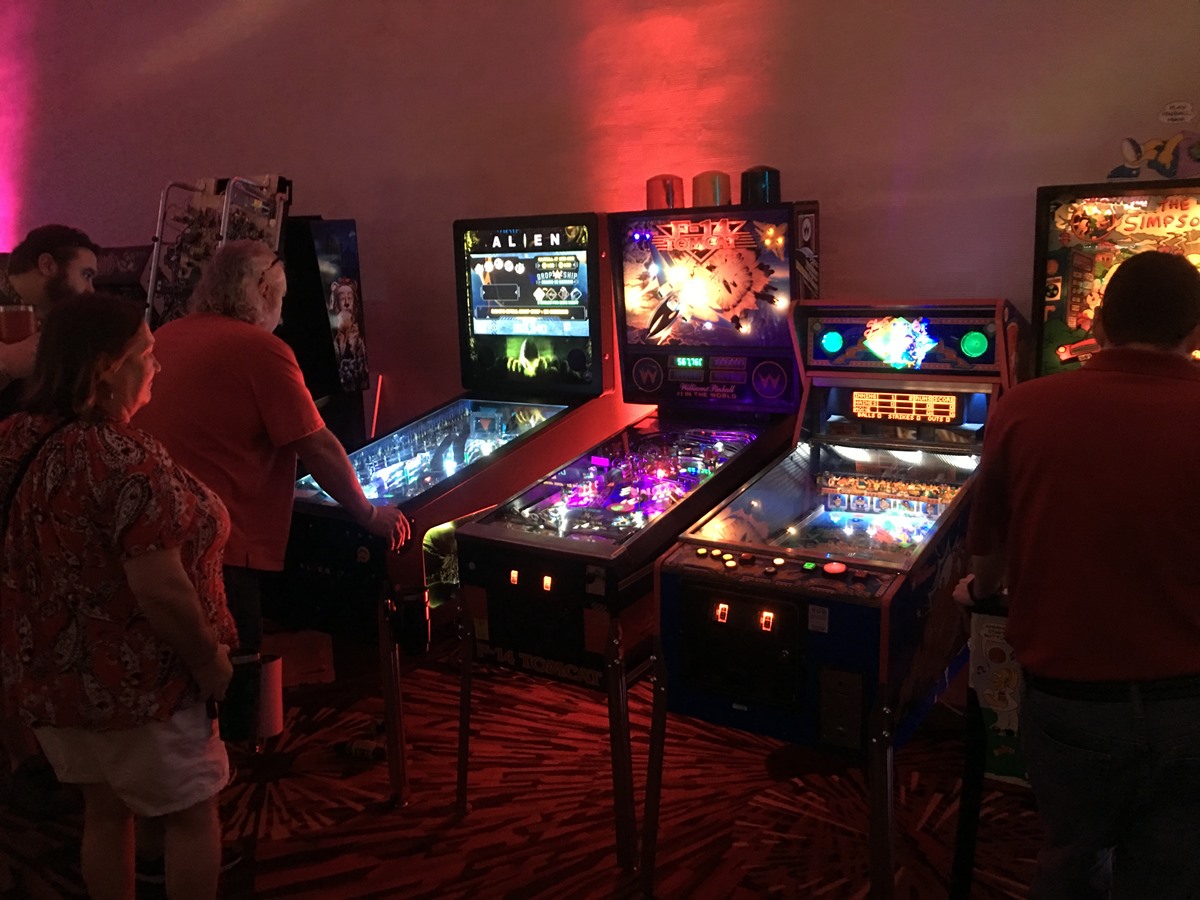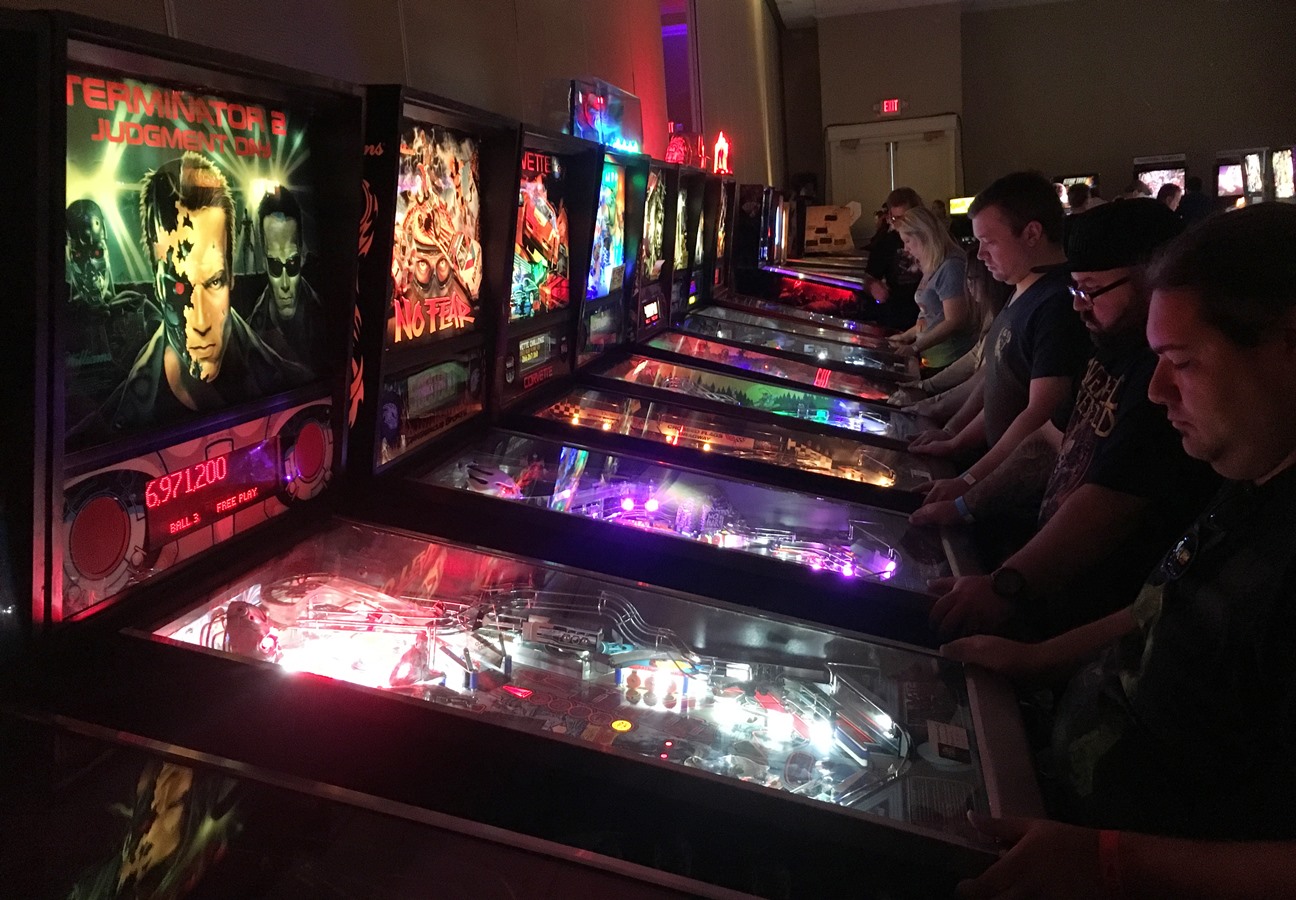 This is my favorite picture from the show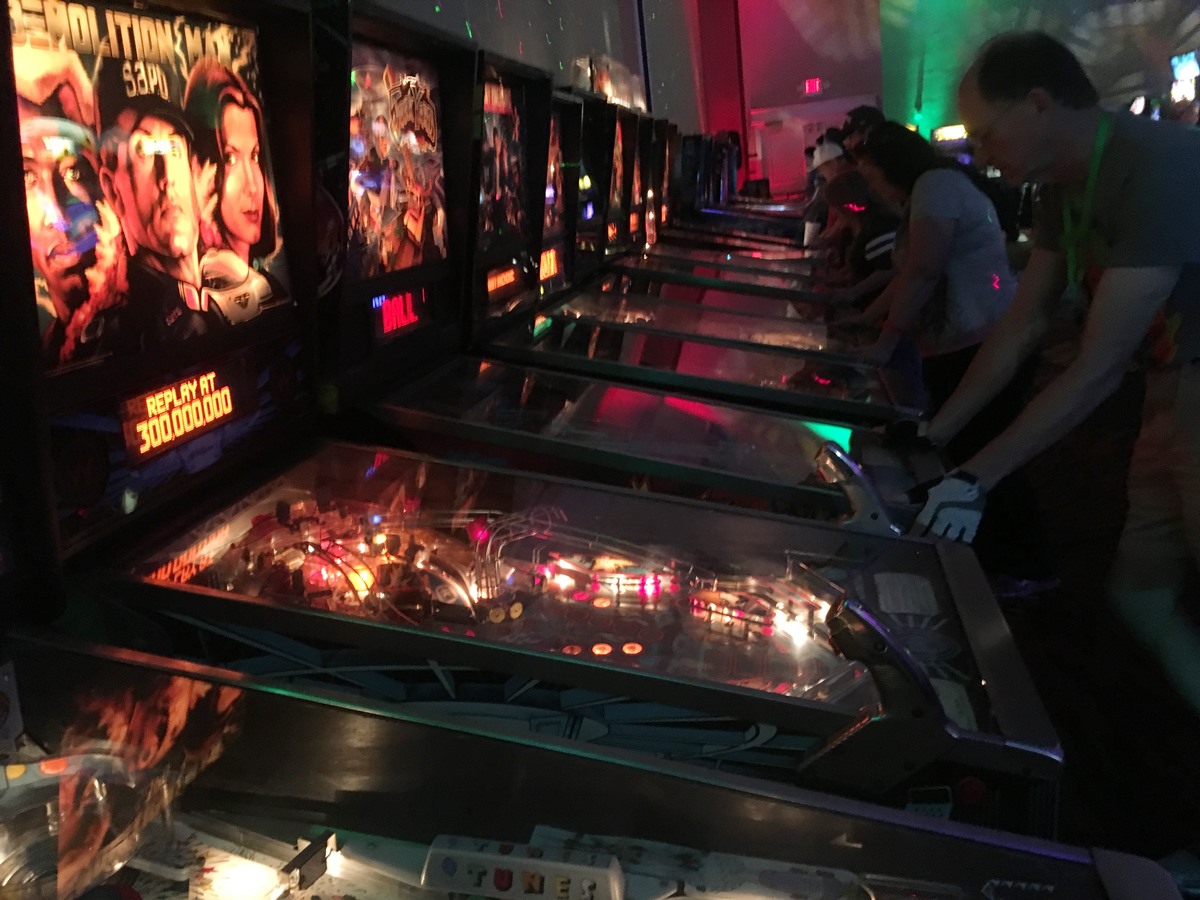 More pinball goodness!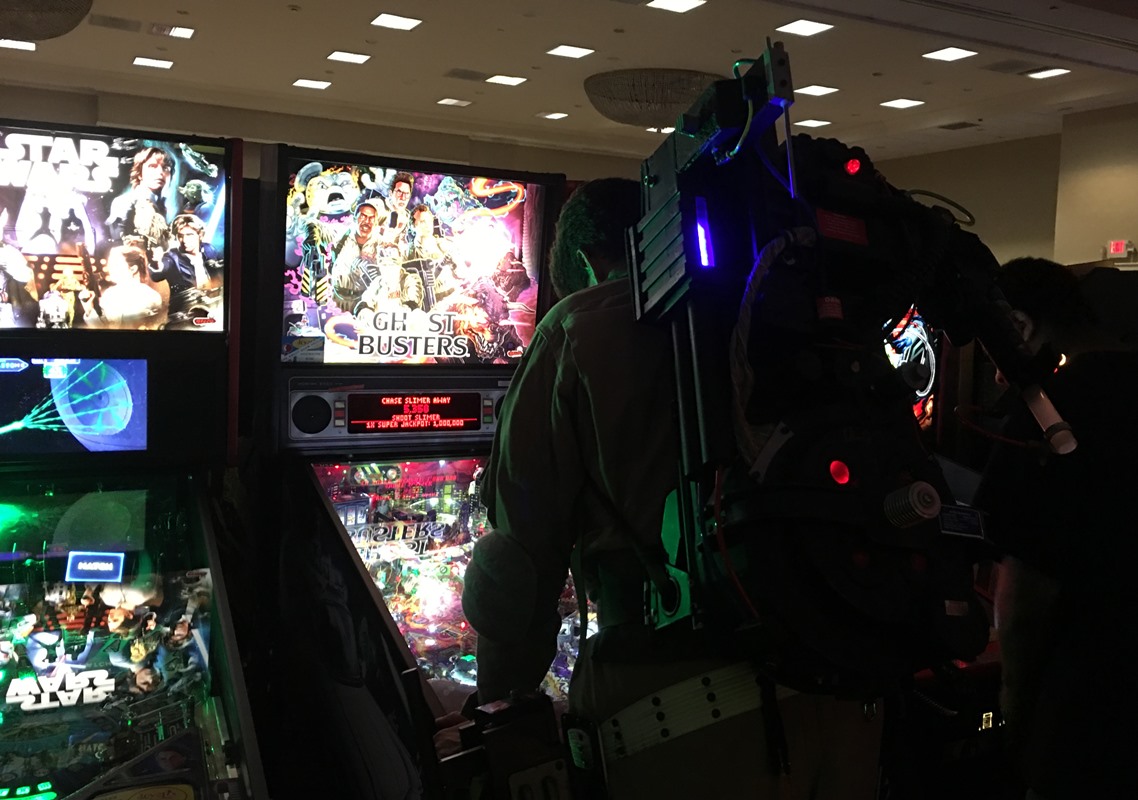 A ghost buster plays Ghost Busters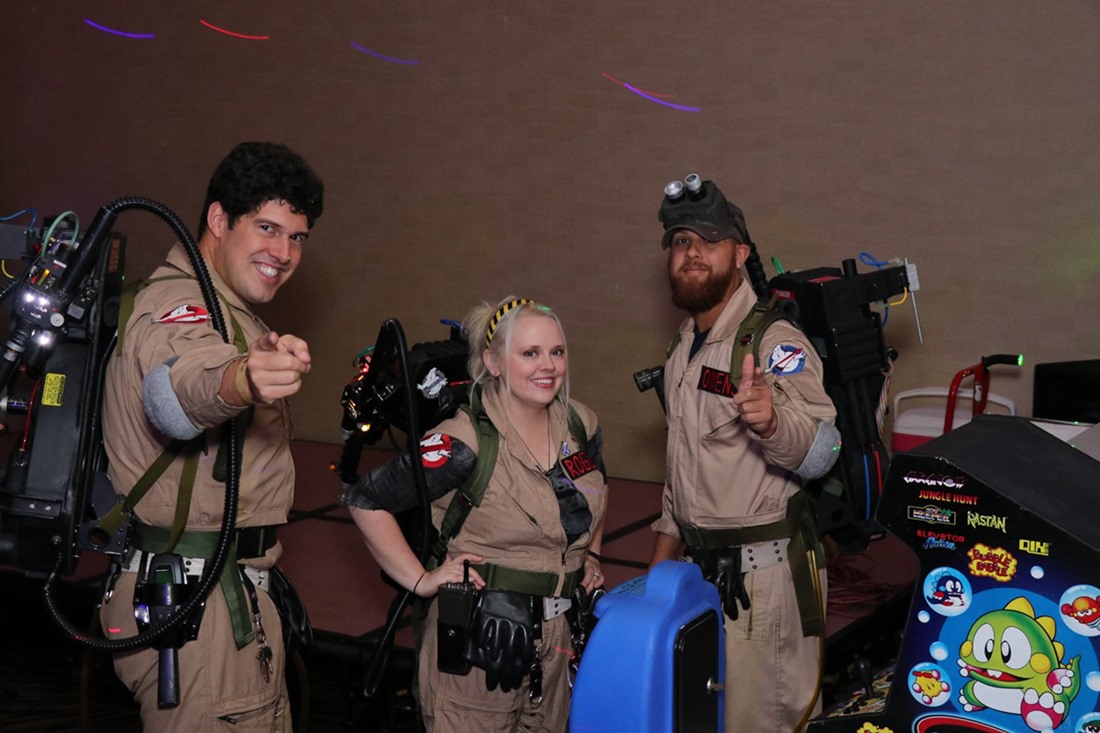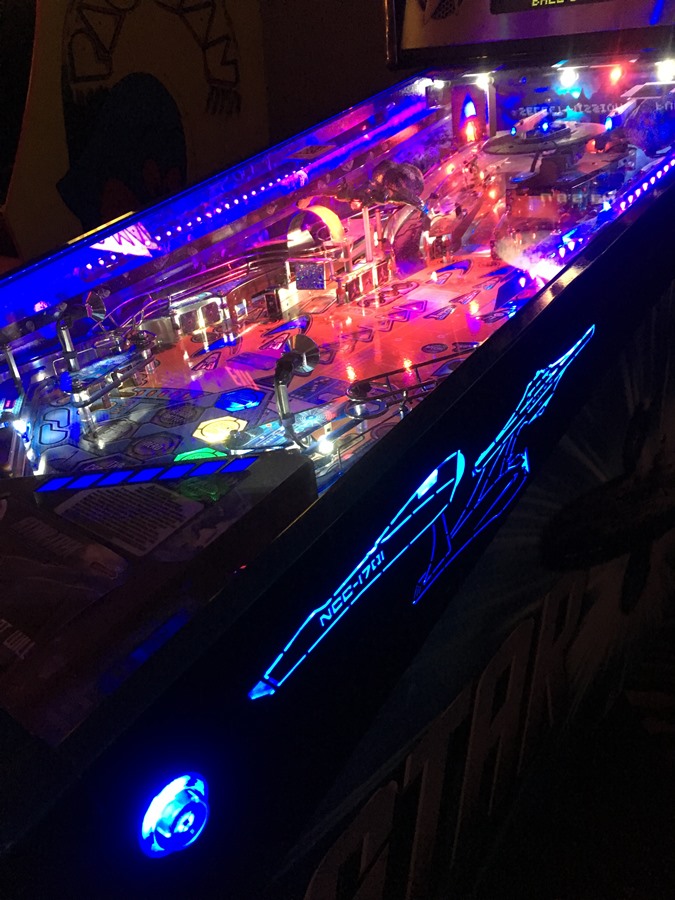 A very nice Star Trek LE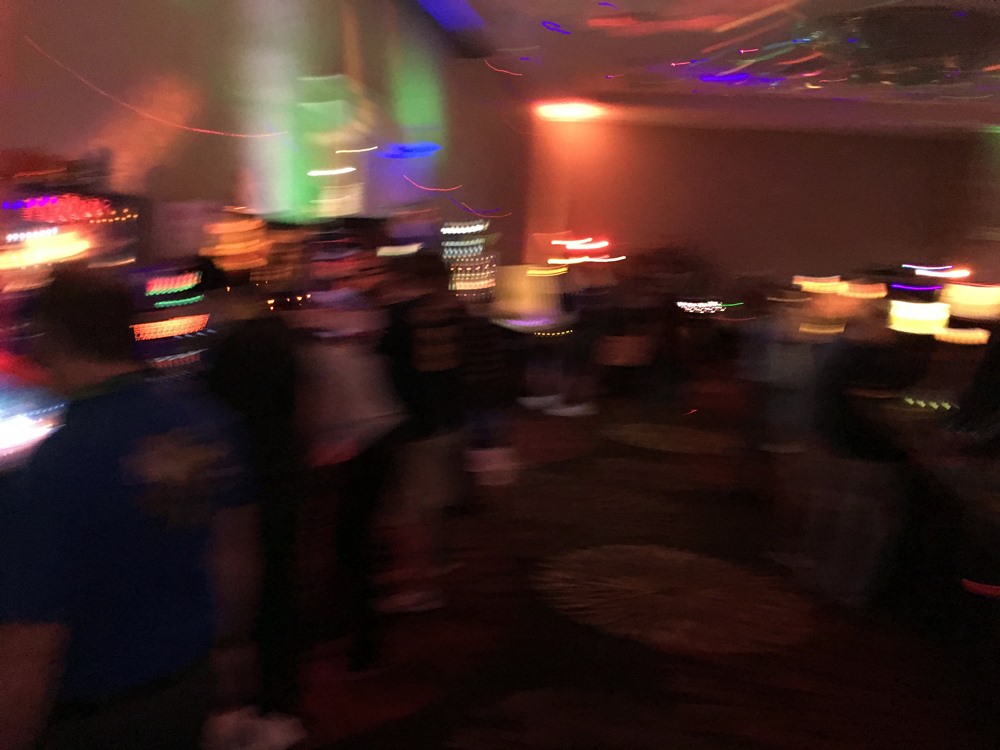 So yeah, after several drinks the room looked like this.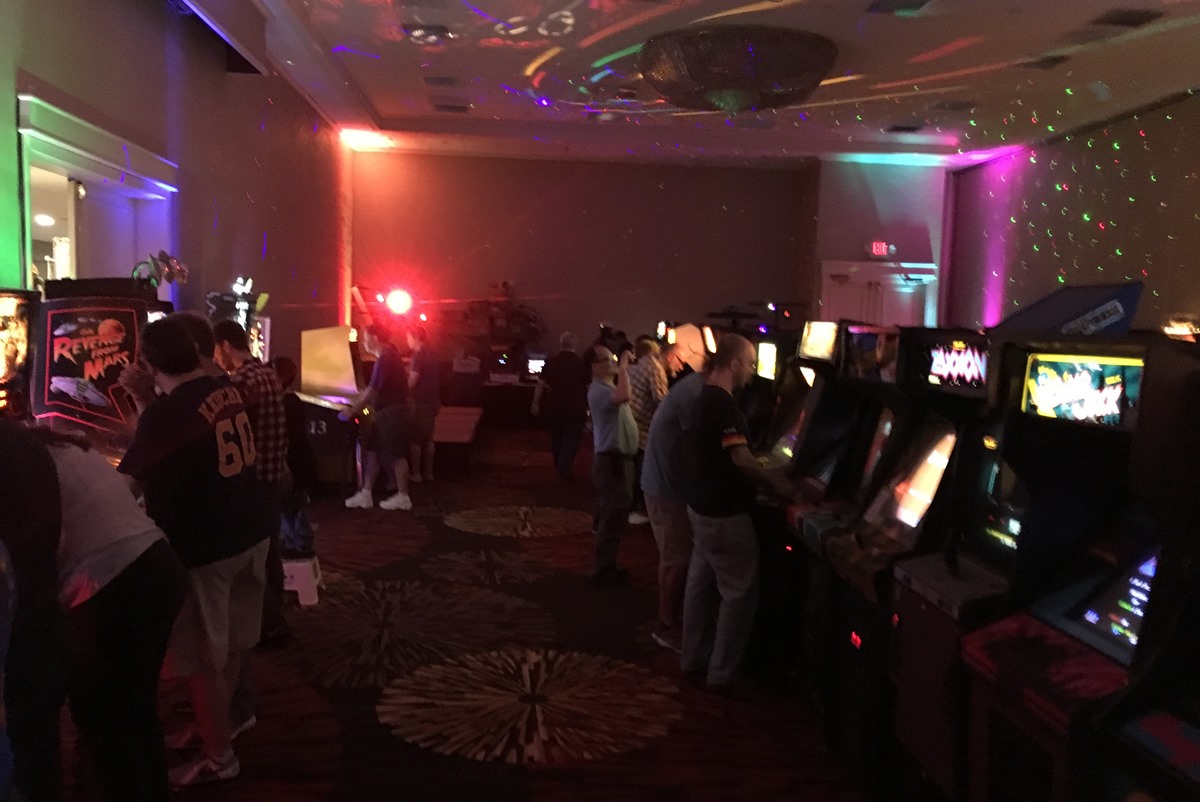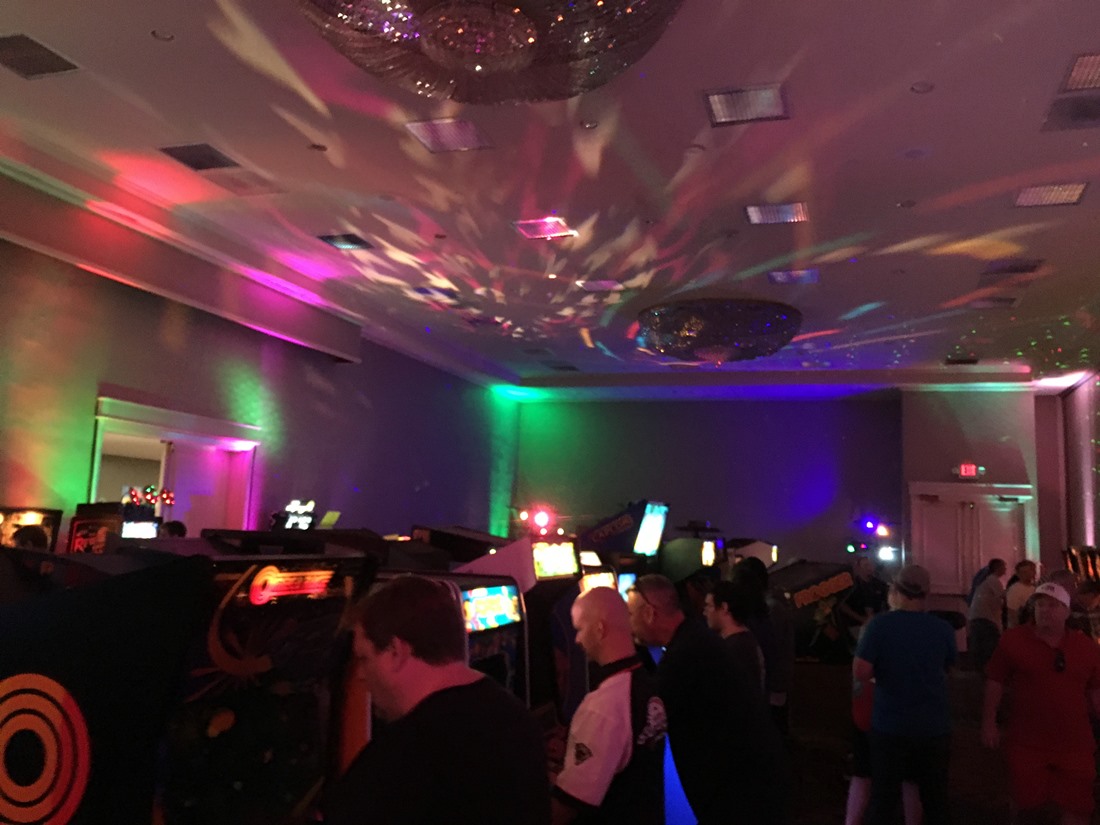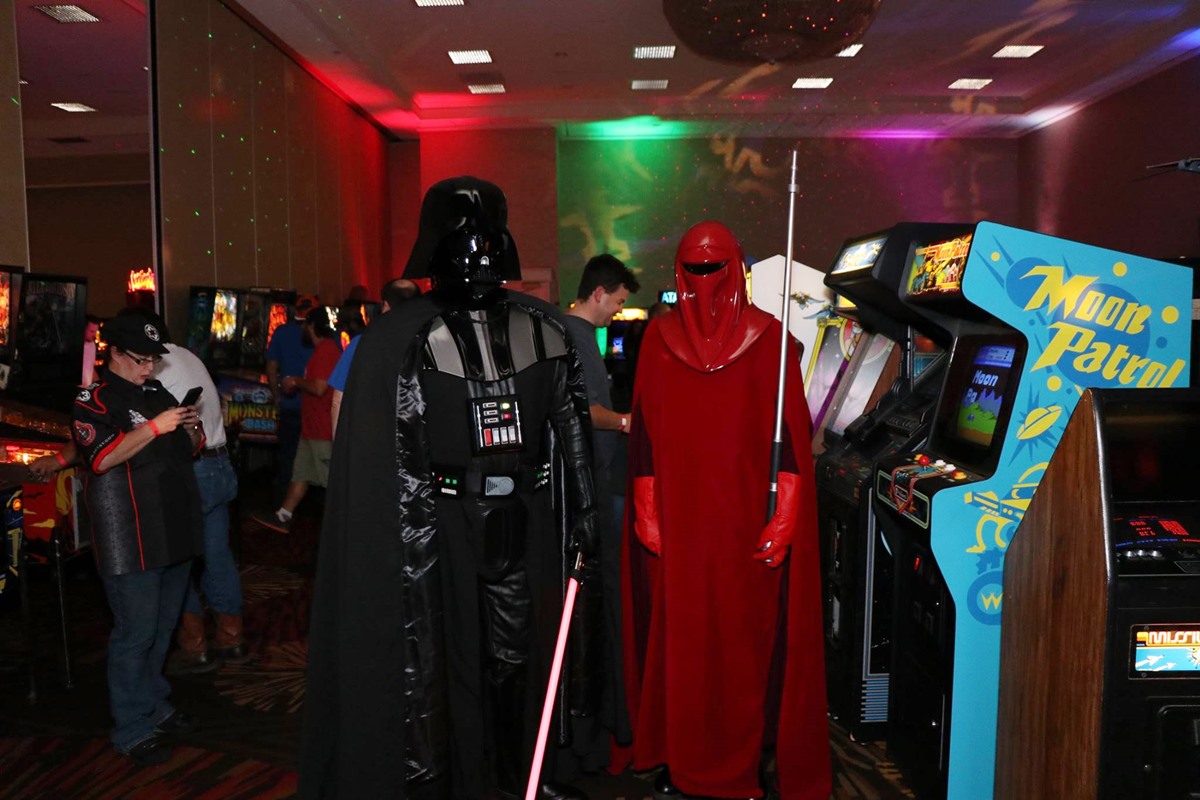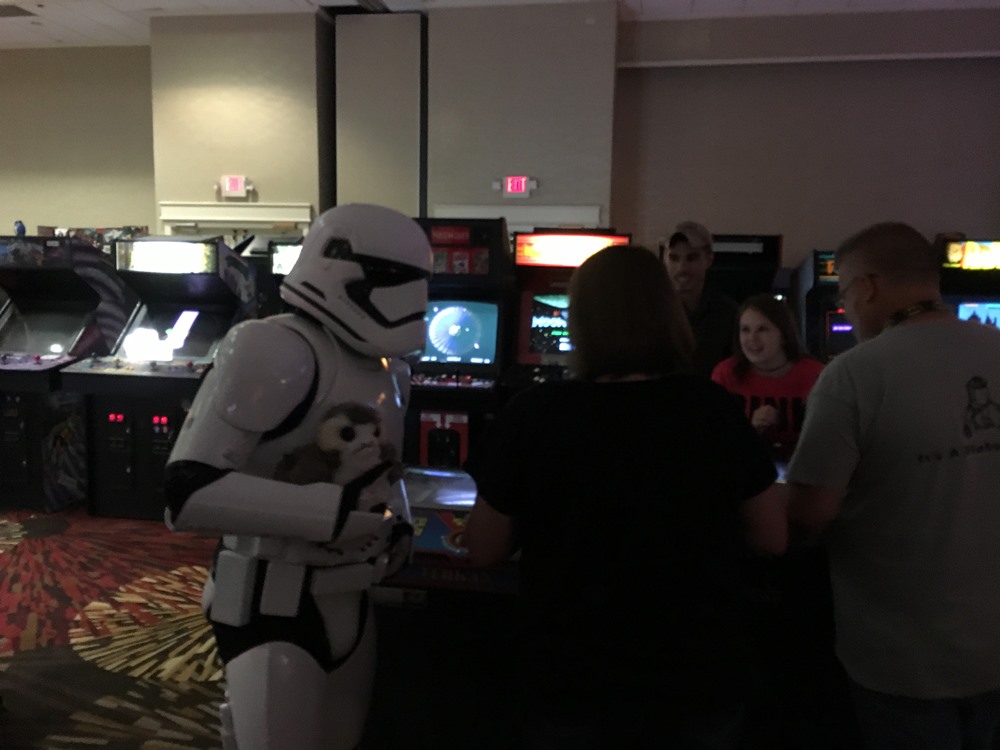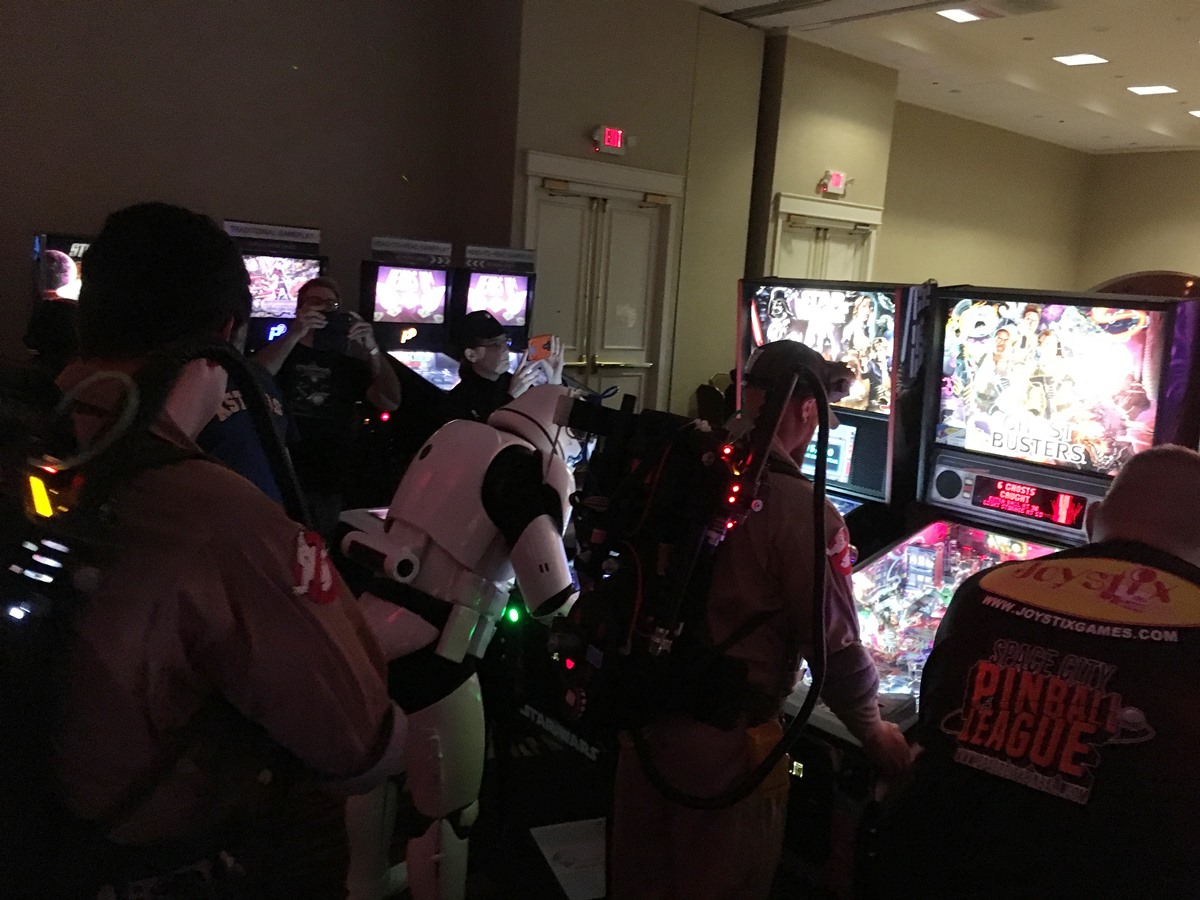 Well, this is very fitting.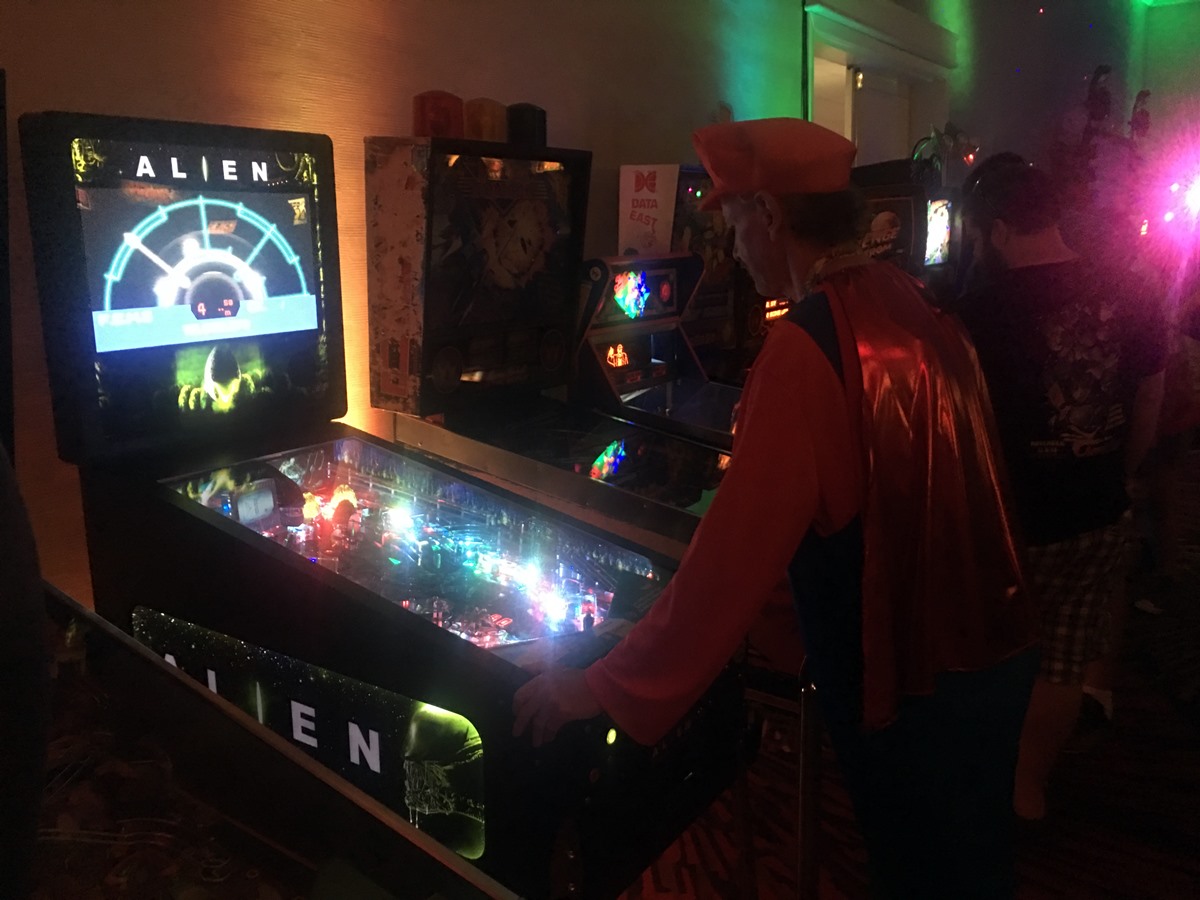 Even Mario enjoyed playing Alien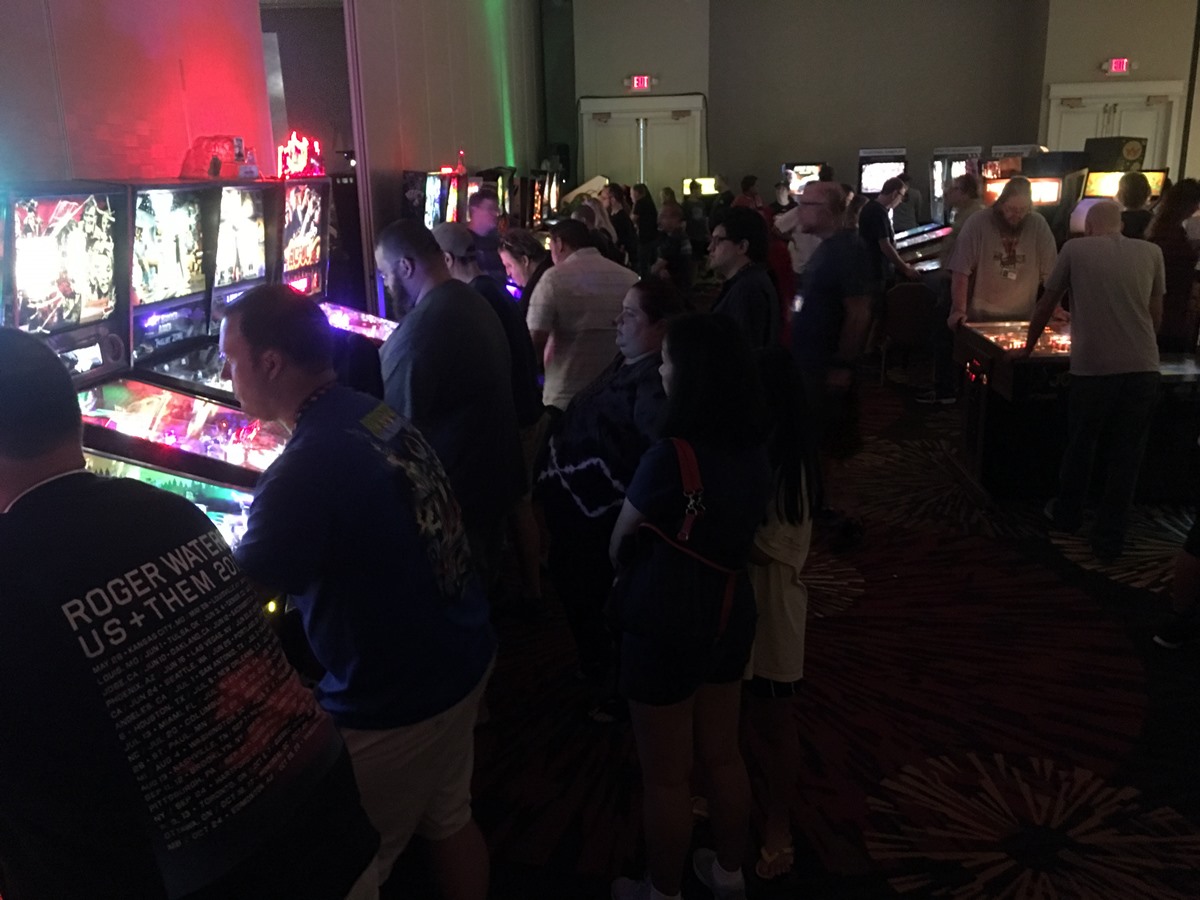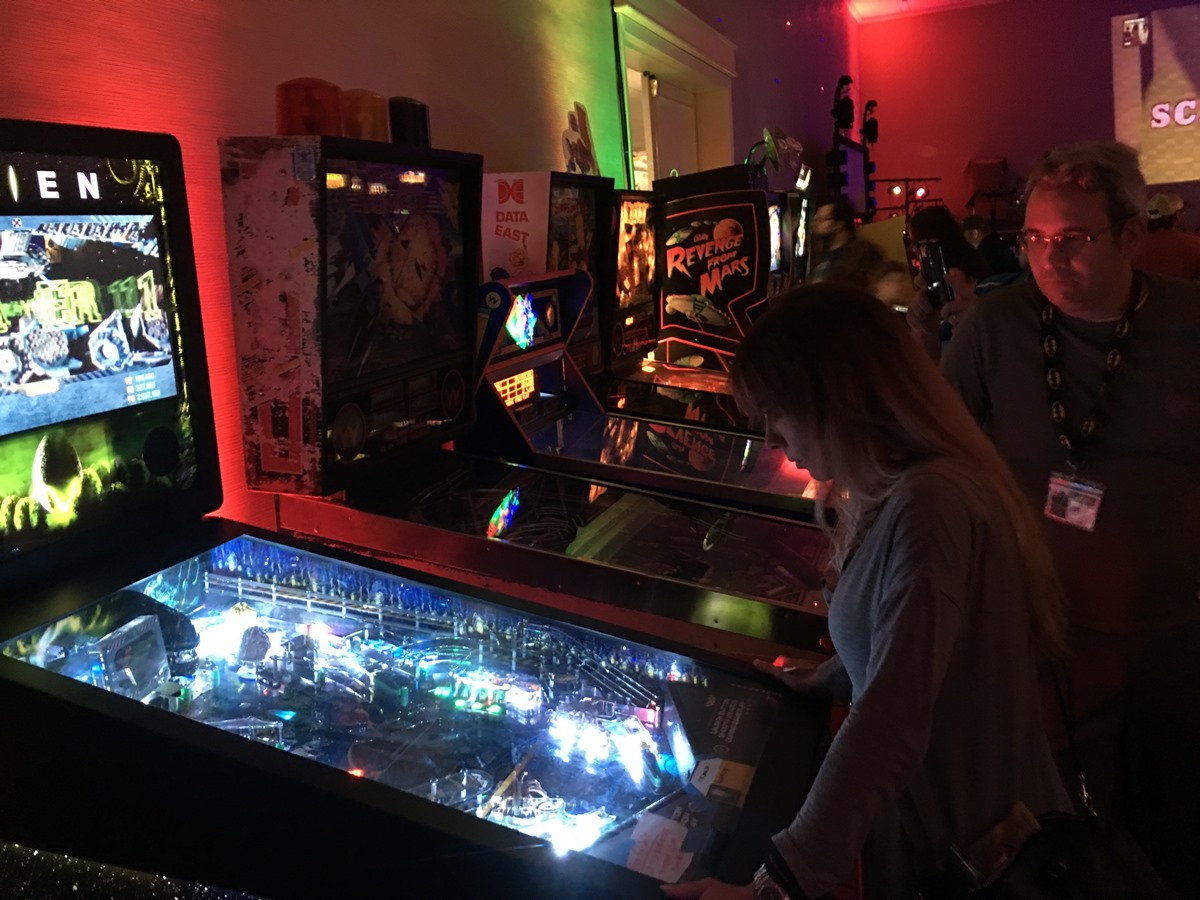 Ej and Pav enjoyed some time on Alien too!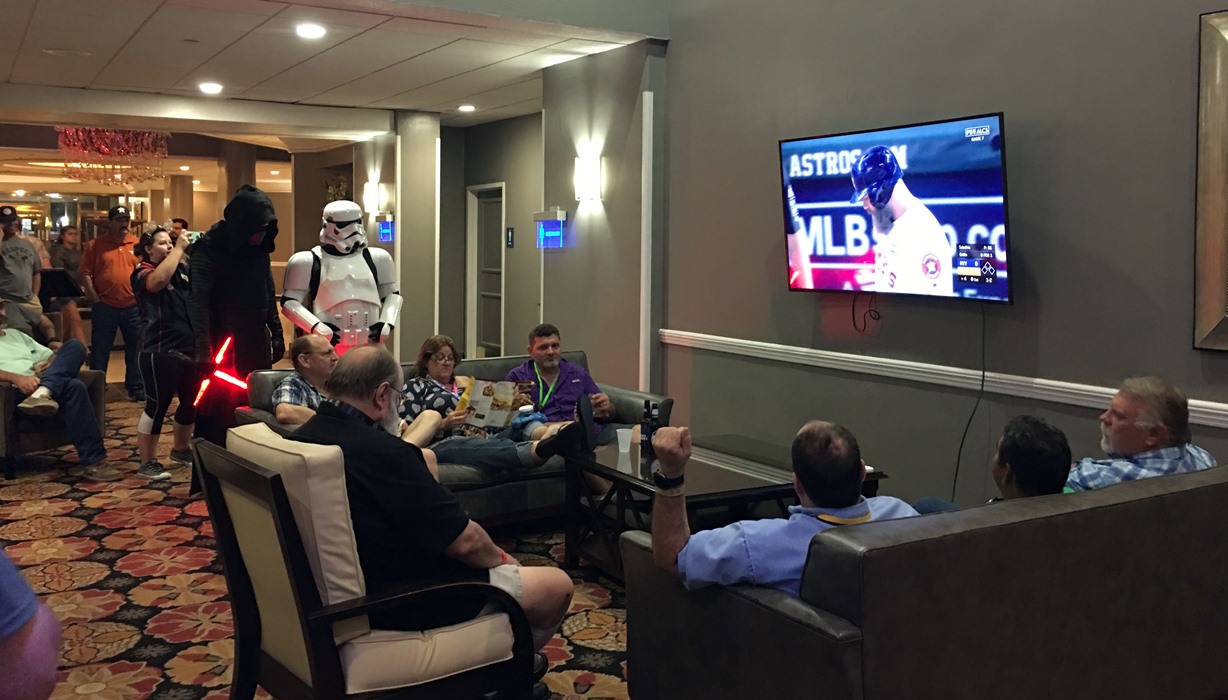 We had an interesting crowd watching the Astros both Friday and Saturday night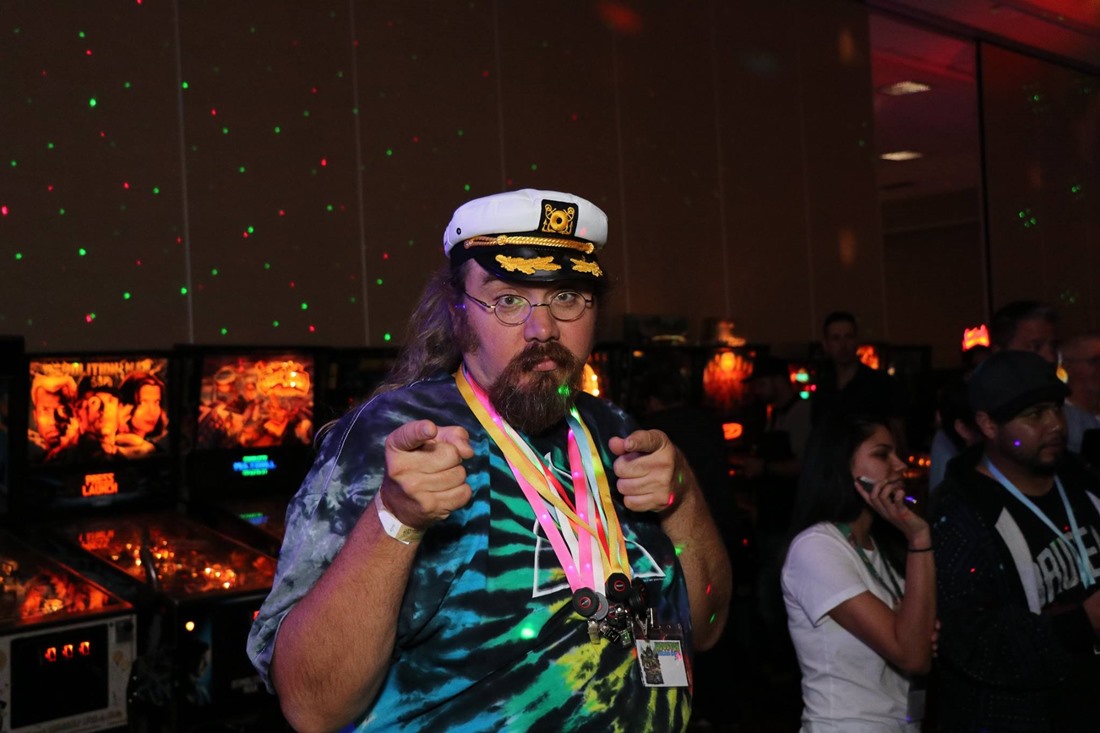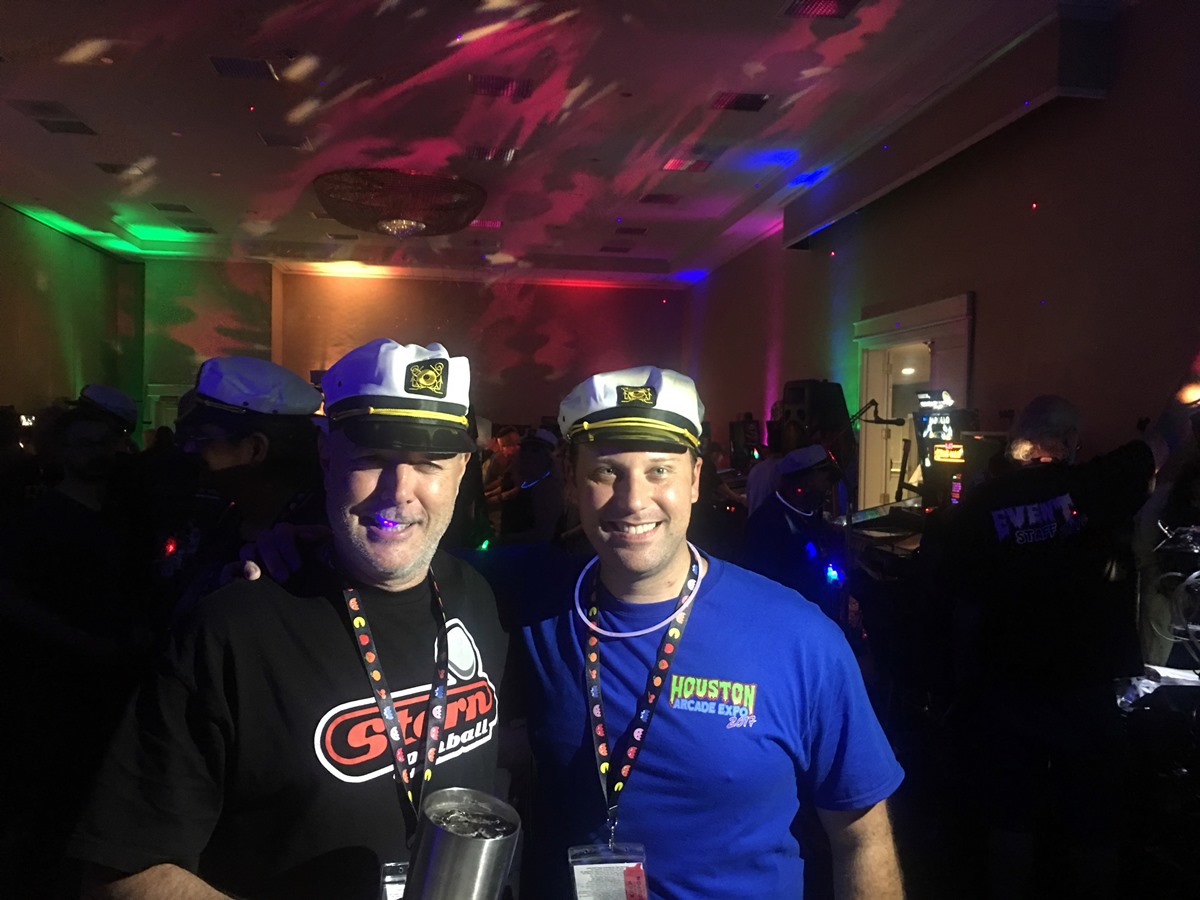 .....and then this happened....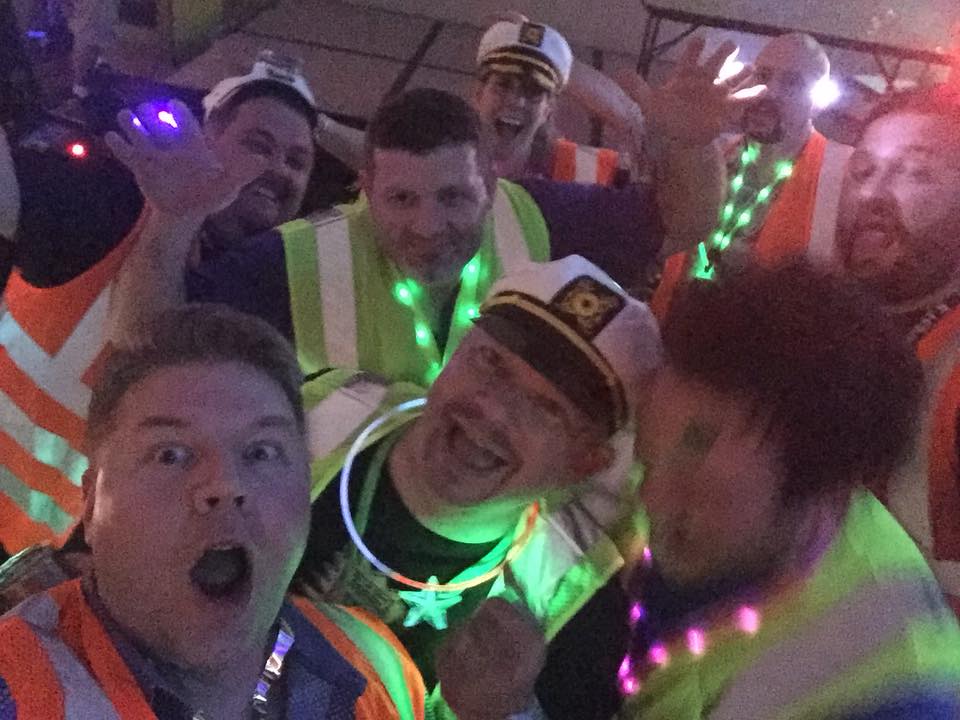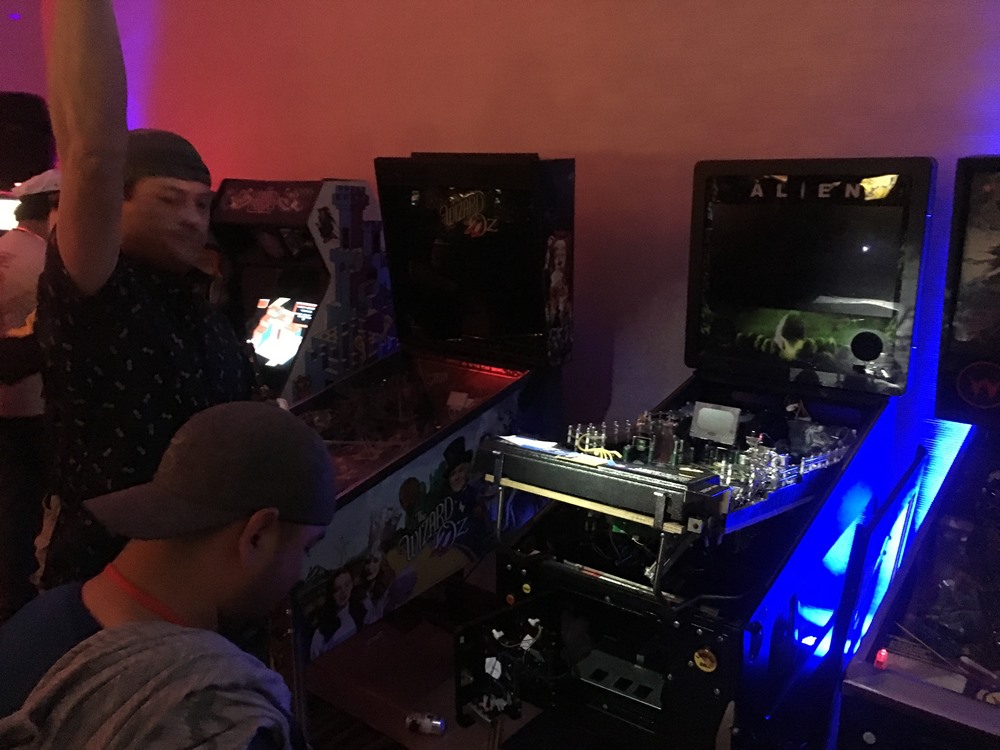 Damn, down again? Alien went down abour six or seven times over the weekend.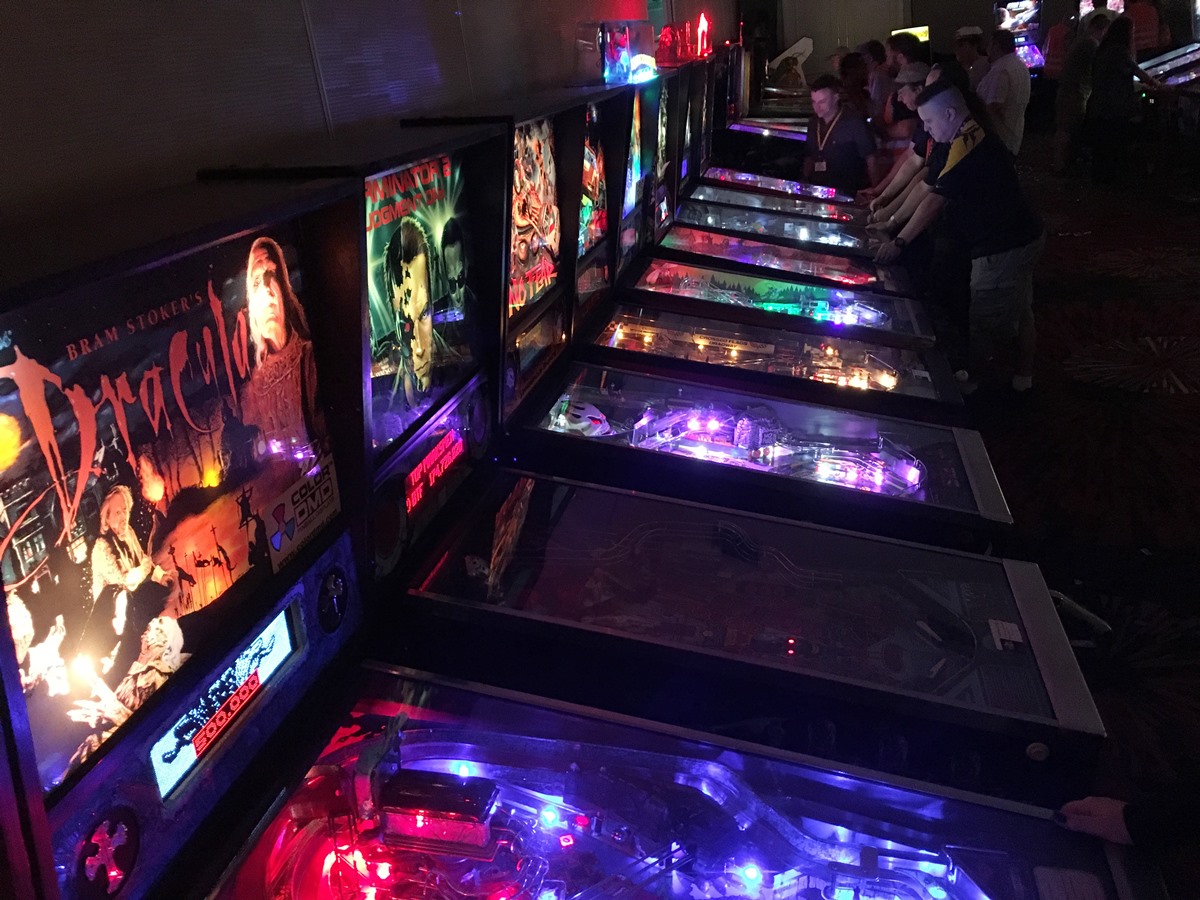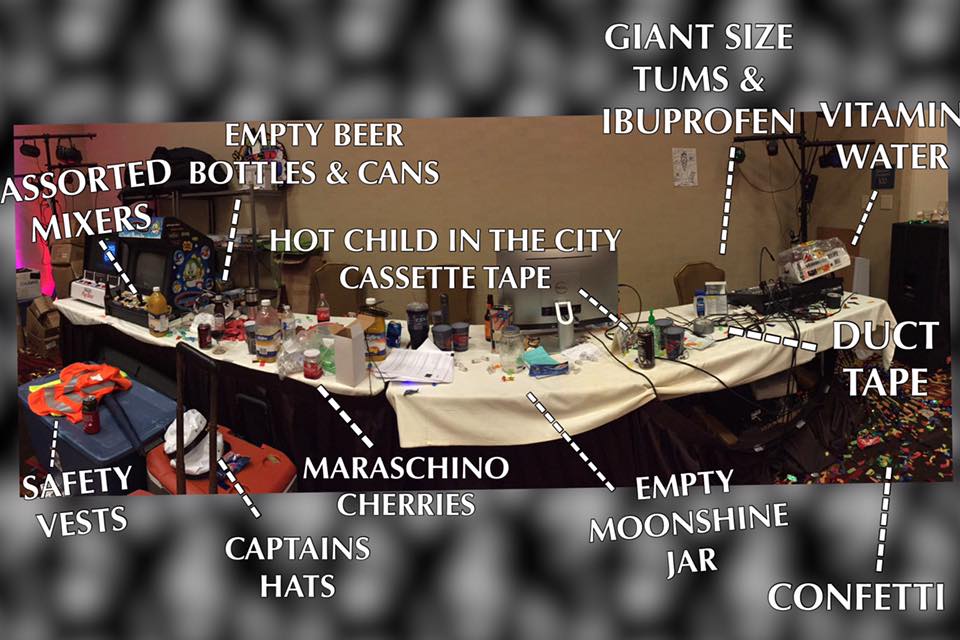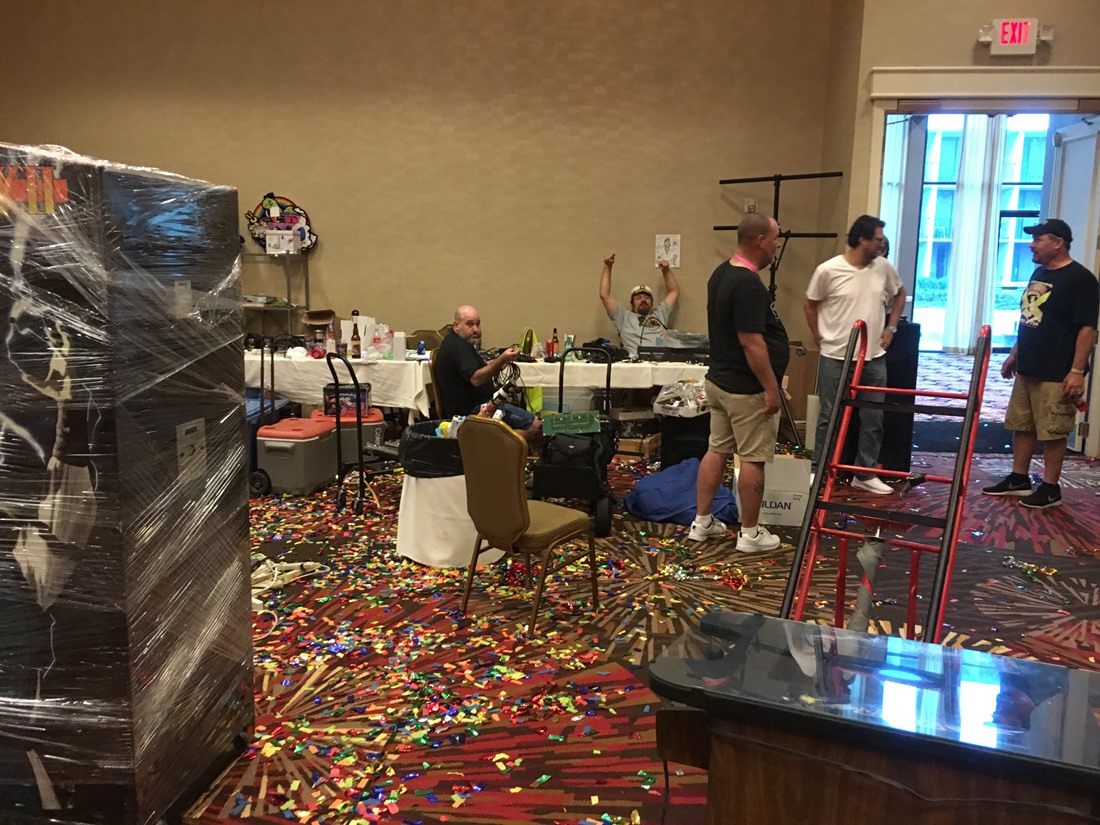 Sunday morning teardown
It sucks....and even more when it's raining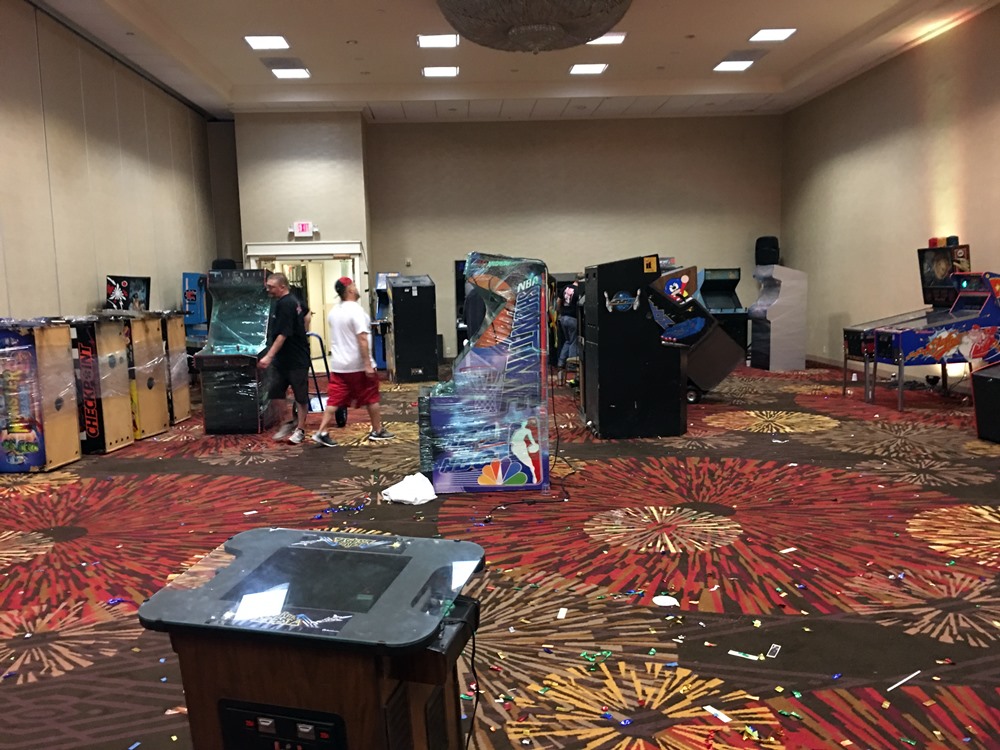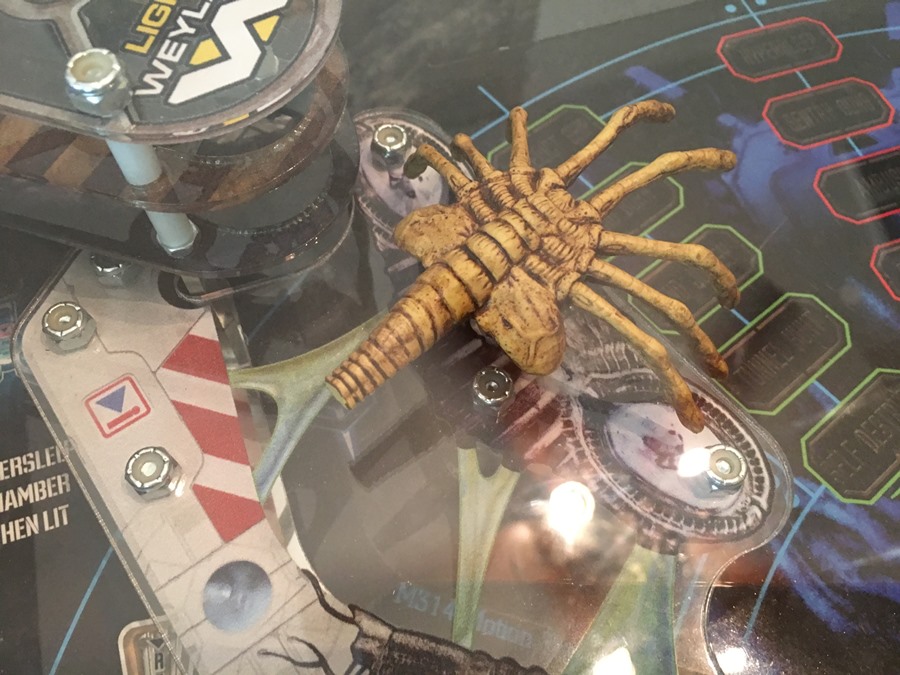 Both of my facehugger tails broke, and got lodged in the ball trough.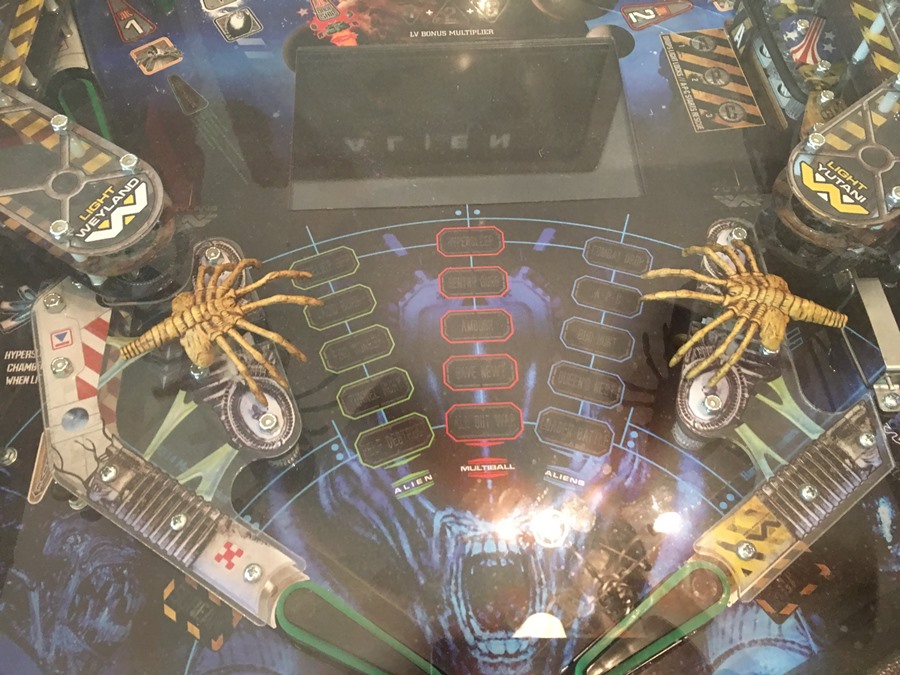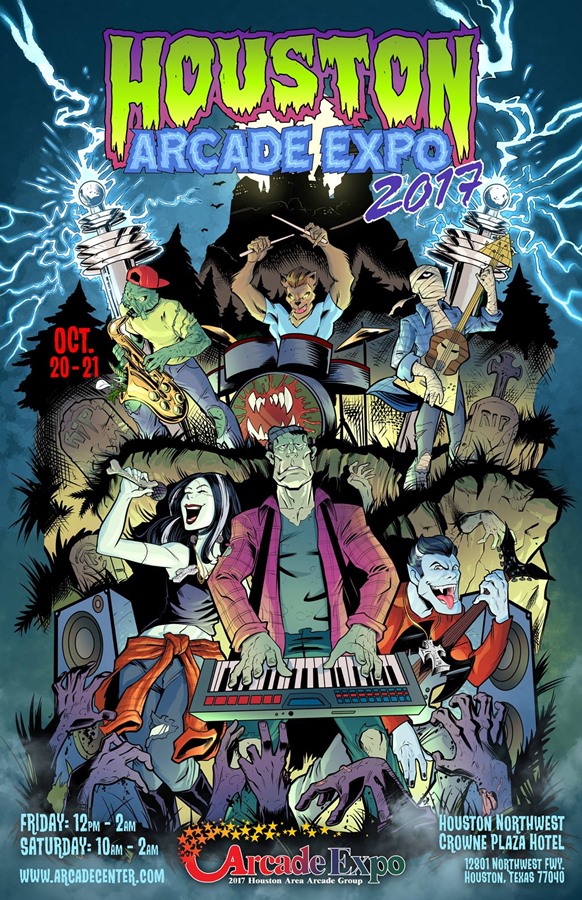 2017 ARCADE EXPO WAS A BLAST!!!I
I AM ALREADY EXCITED FOR NEXT YEAR!!
---