SEETHER came to Houston, and ROCKED OUT the Verizon Theater - Wednesday, August 6, 2008. Jacqui and I are both big Seether fans - as most of our 'crew' is as well. So I was first in line when tickets went on sale. In fact - trivia note - the show was originally going to happen at the Warehouse - but Seether opted for the bigger venue and changed the show to Verizon. My original confirmation e-mail says Warehouse Live - I wonder if in 50 years it will be worth a billion dollars? ..............No?
OK, so we started off at El Patio again. Nothing coats the stomach for the onslaught of beer better than some greasy Tex-Mex. Now, here's the deal with my website....I'm not sure... really what it is. Without giving you the history...it's changed over the years. Anyway, I mention it because there will be a lot of pics of my friends mixed in with the Seether pics - more friend pics than usual for a concert page.....but...it is - after all - MY website. ***If you just want the SEETHER VIDEOS - scroll down for the links....and enjoy!~!***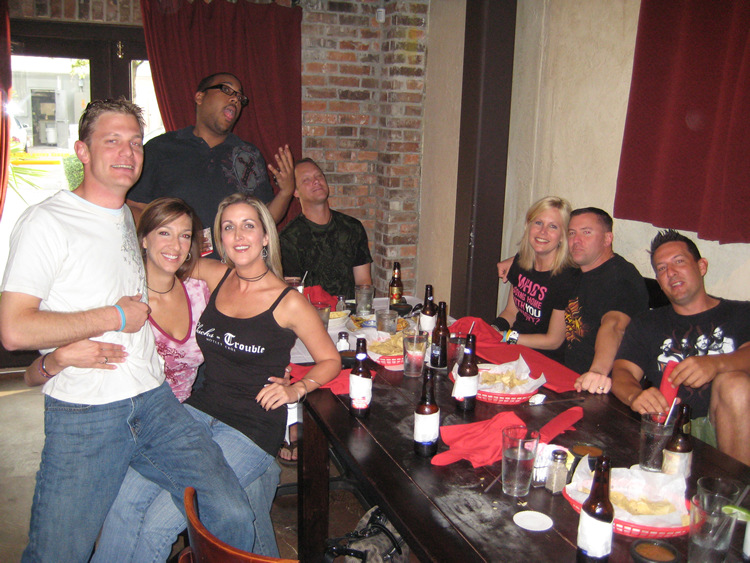 The Crew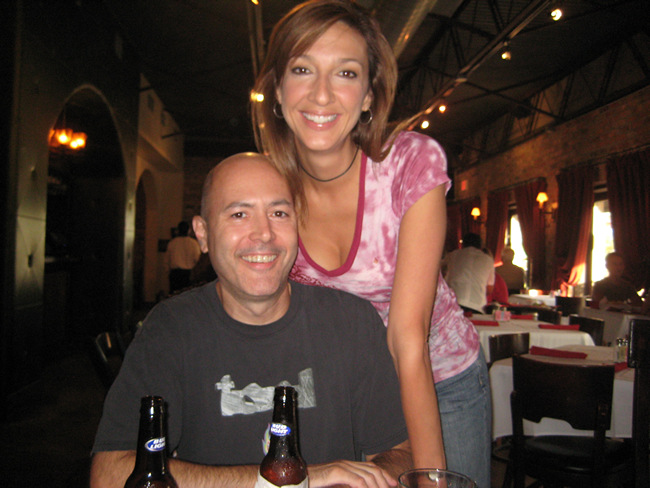 Me and the Mrs.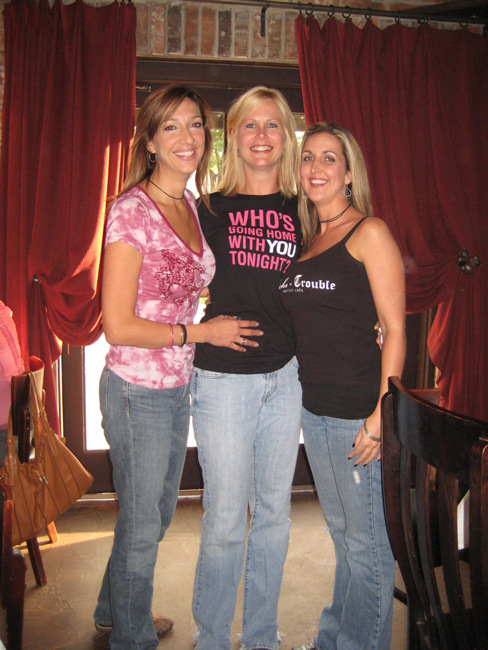 The girls at El Patio, and......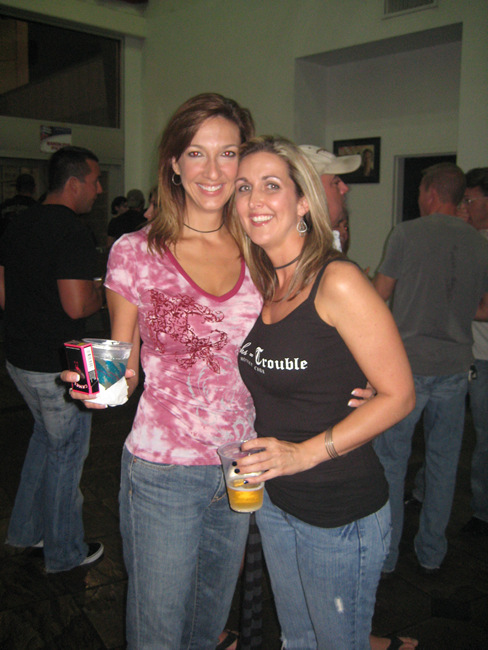 ...the girls at Verizon!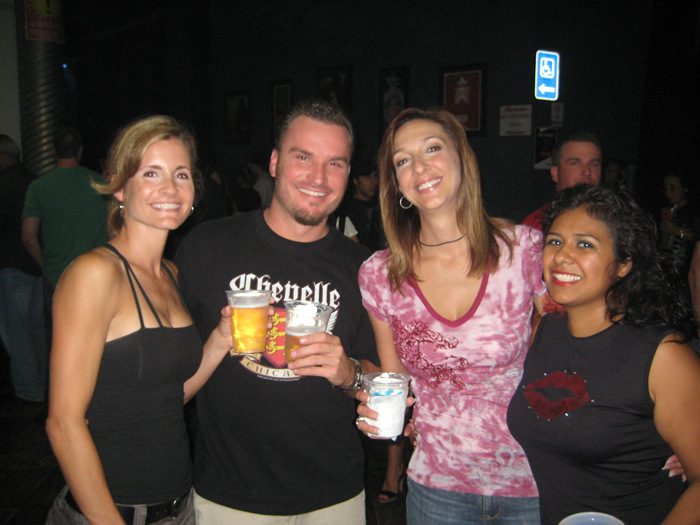 SAFETY SUIT was the opening band. I was surprised, as most openers aren't that great - but I liked what I heard. After them, it was RED. We have seen Red a few times now, and they do put on a good show. I didn't get any video of them, but I did get a few pics. Honestly, our crew was more interested in drinking, smoking and just hanging out than we were in watching the opening bands. We wanted to see SEETHER!!!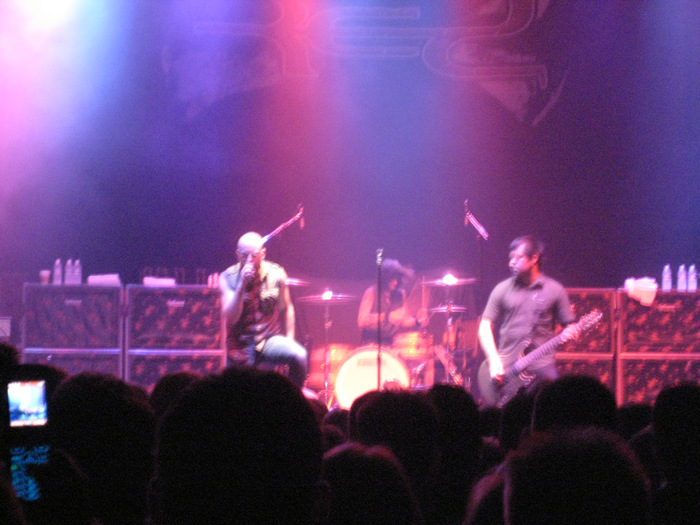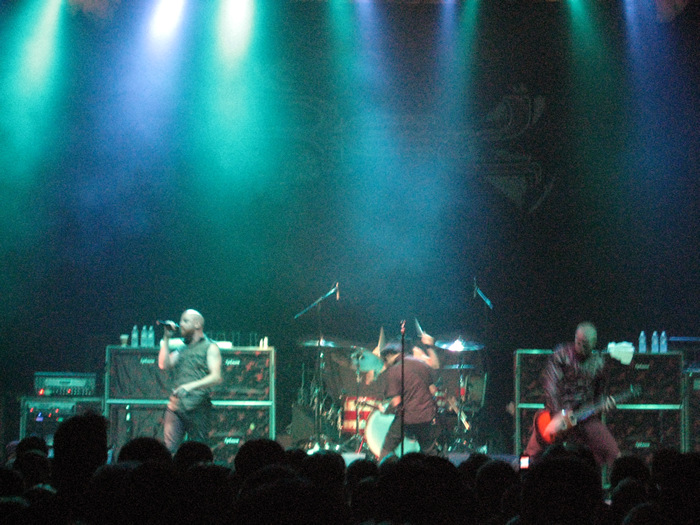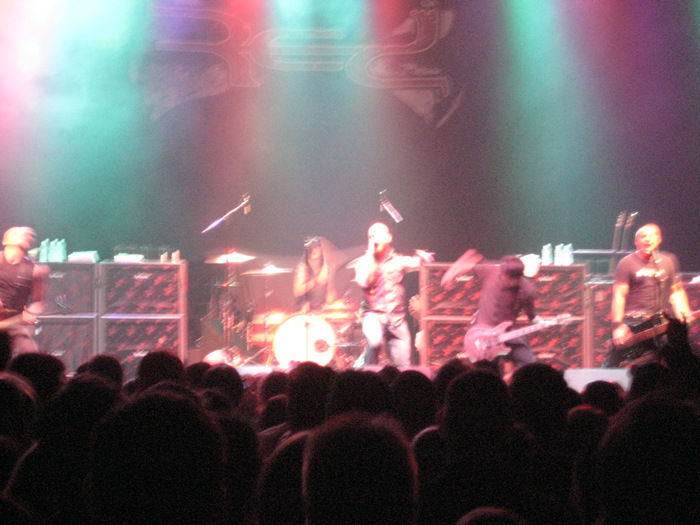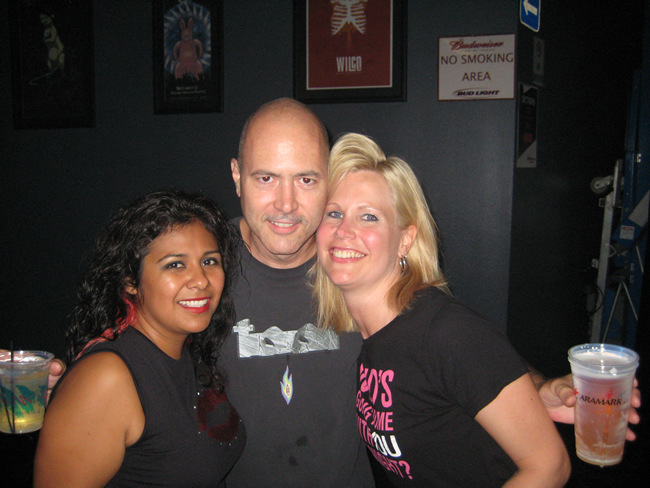 Taking a break from RED for a refill....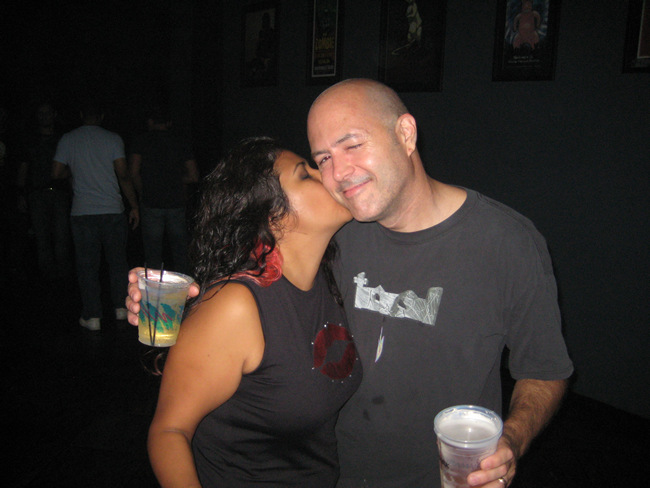 ...and a kiss - woohoo!!

DRINK UP!!!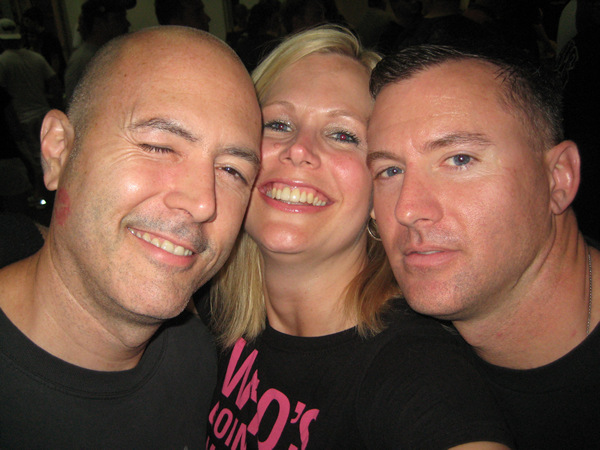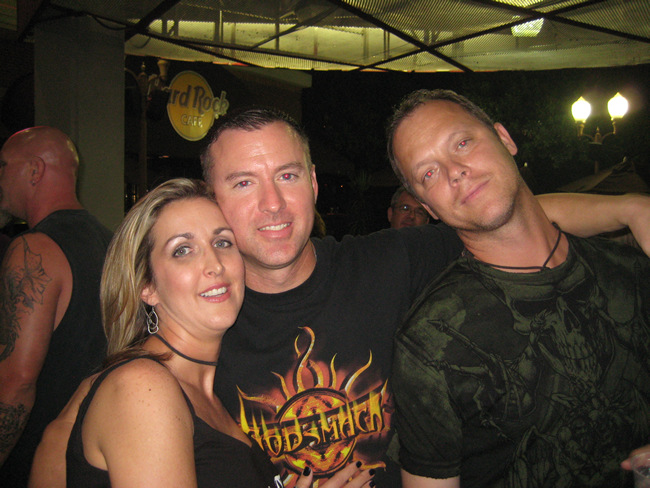 We found the rest of the crew outside, in the 'smoke pit'.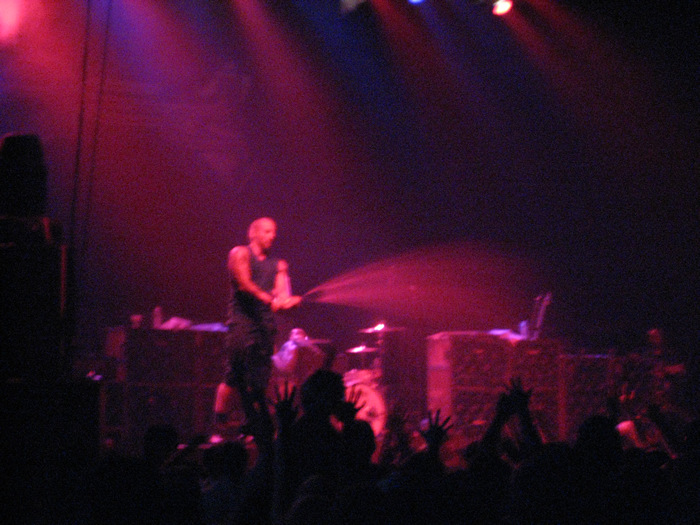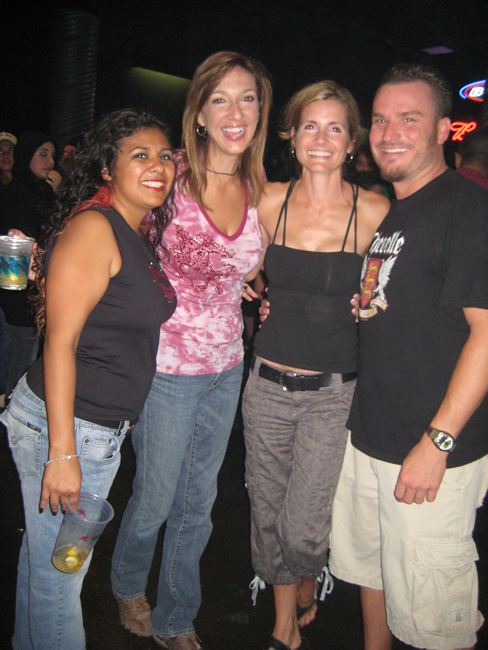 I was really excited to be able to see SEETHER at Verizon. So excited, that I just had to bail from the rest of the crew, and get up as close as possible. I made my way over to the right side, and tried to squish up as much as possible without being too rude...I felt I was close enough, and got some good video!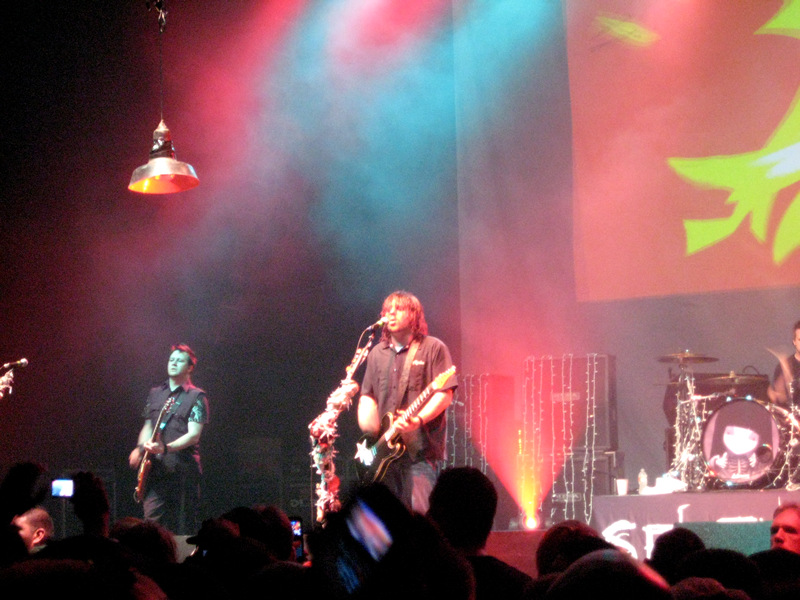 VIDEO #1 - No Jesus Christ (part 1, show intro)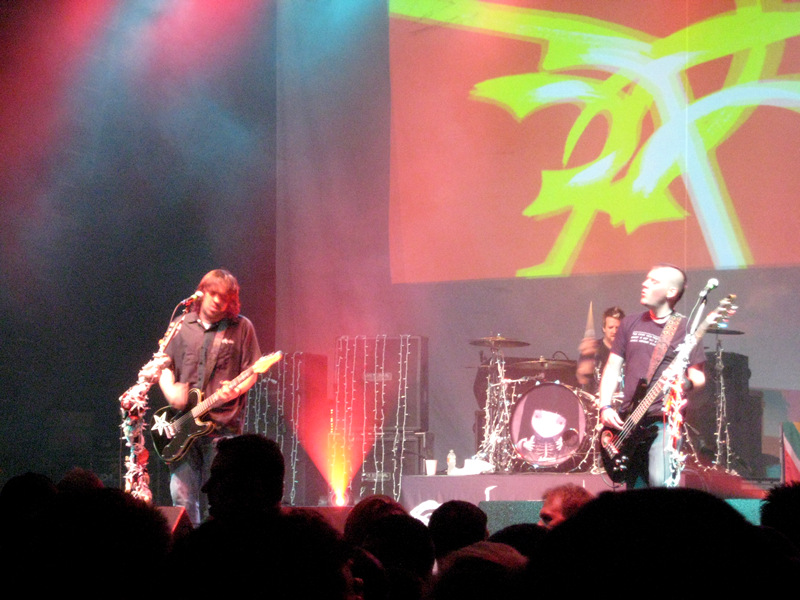 VIDEO #2 - No Jesus Christ (part 2)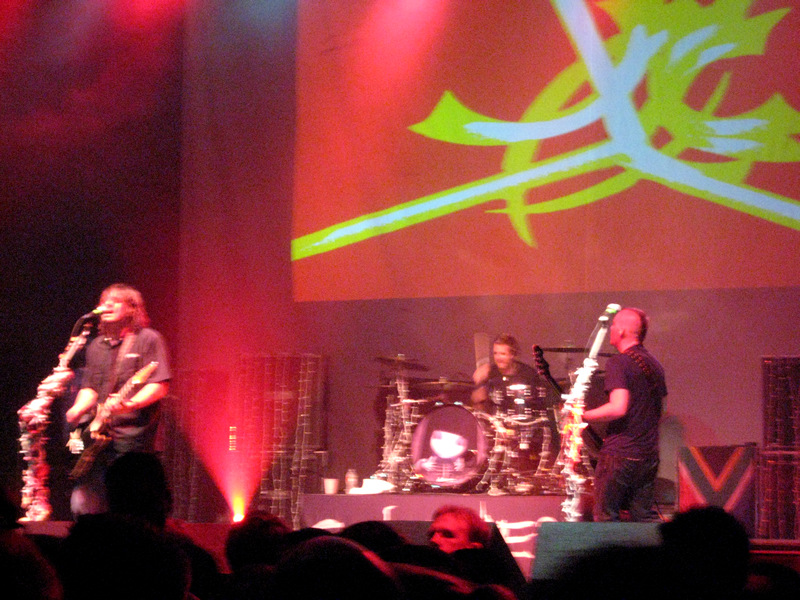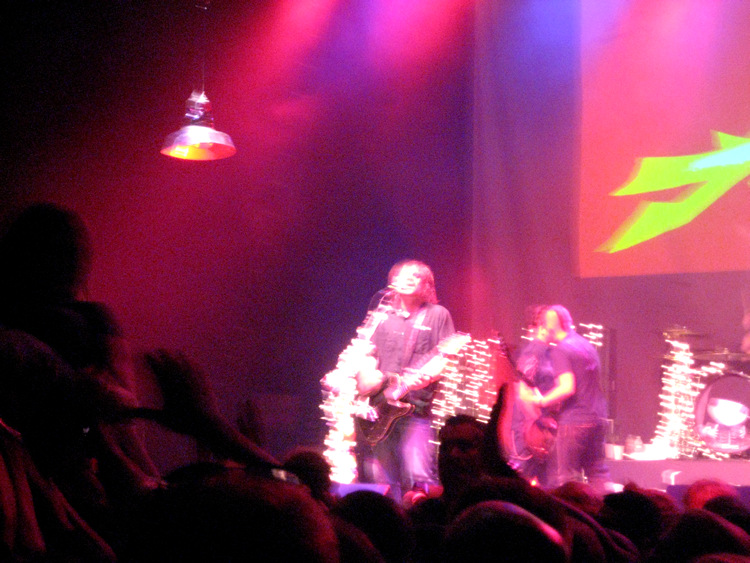 VIDEO #4 - Needles (part 2 - JUMP JUMP!!!!)
At this point, my husband instincts kicked in, and I decided I'd better find my way back. Hey - I was happy. 'Needles' is one of of my favorite songs, and seeing Shaun belt it out from where I was standing was AWESOME!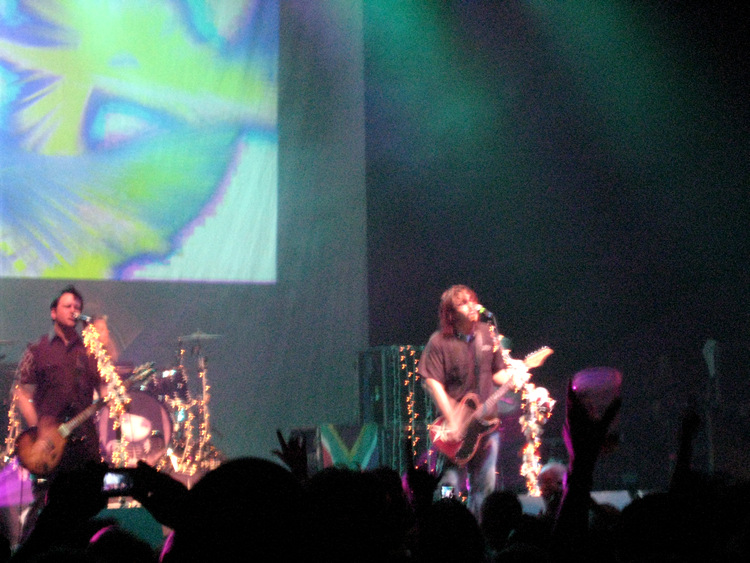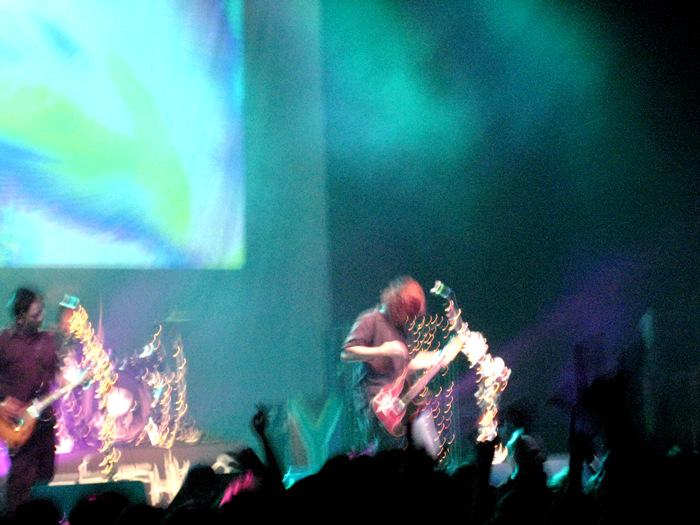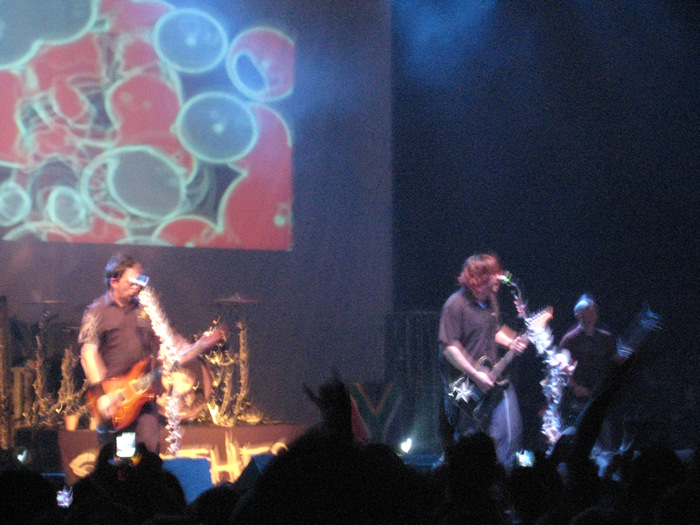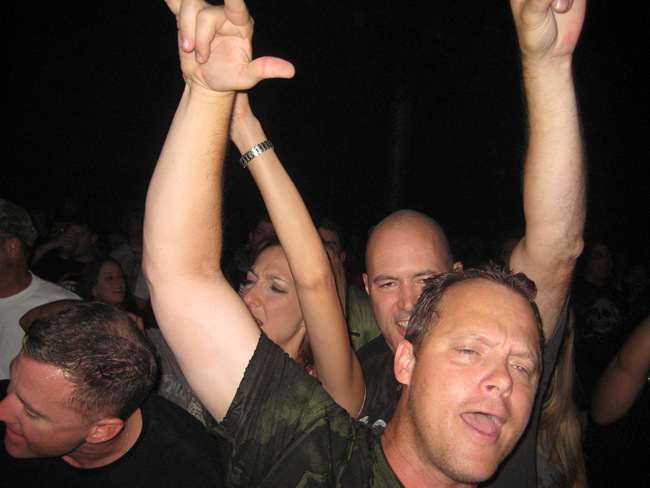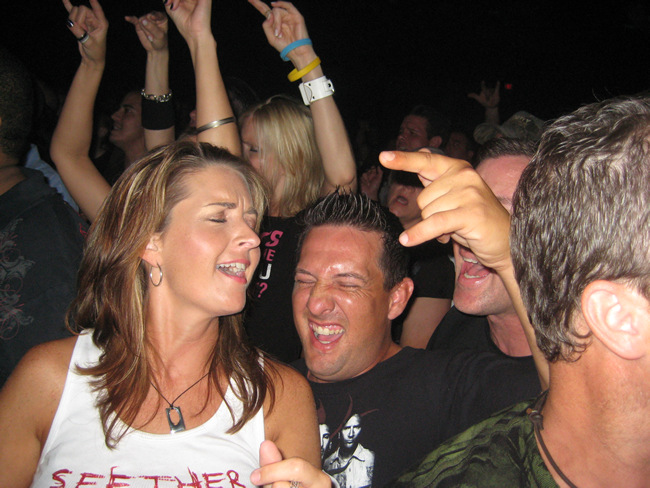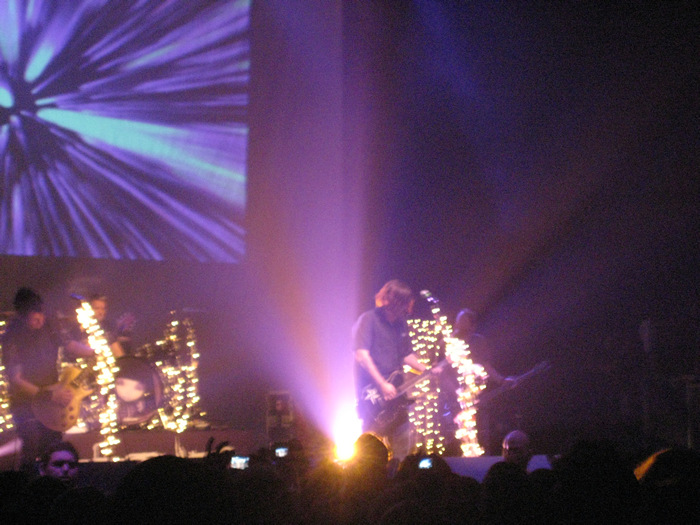 VIDEO #6 - short clip - conclusion of 'Truth'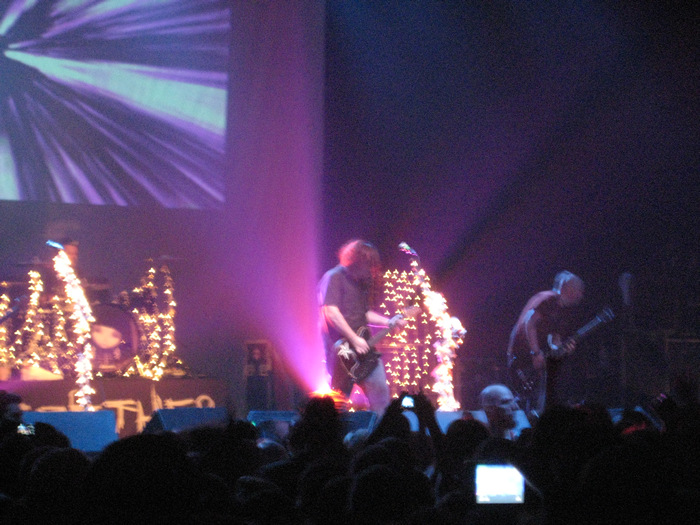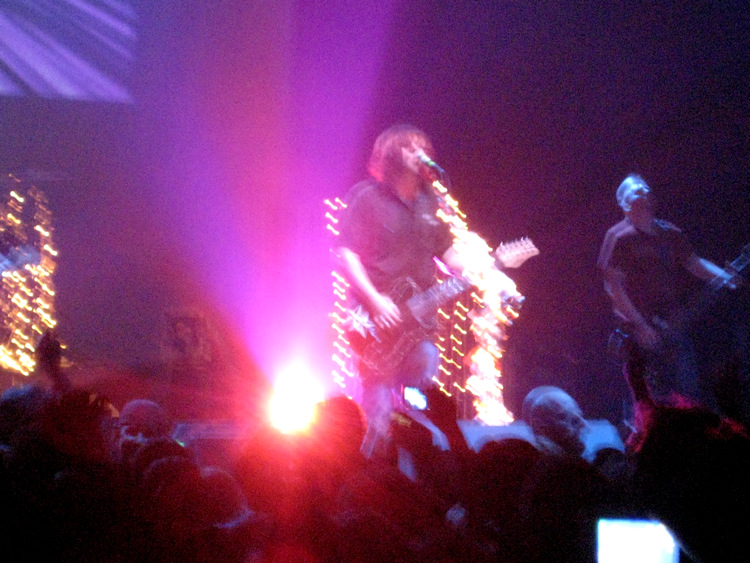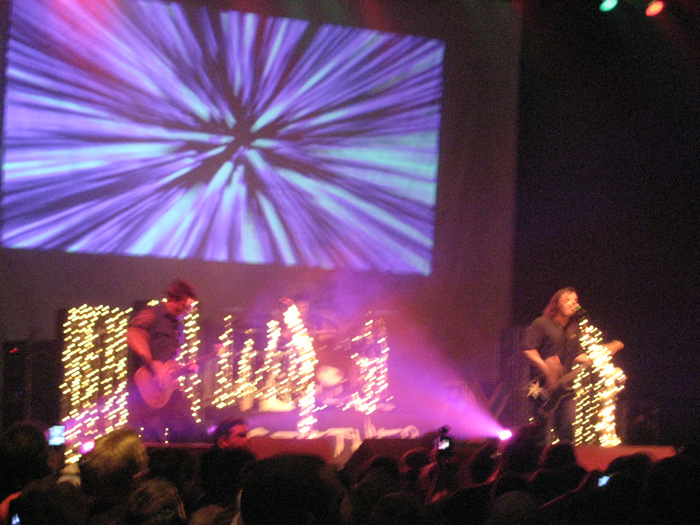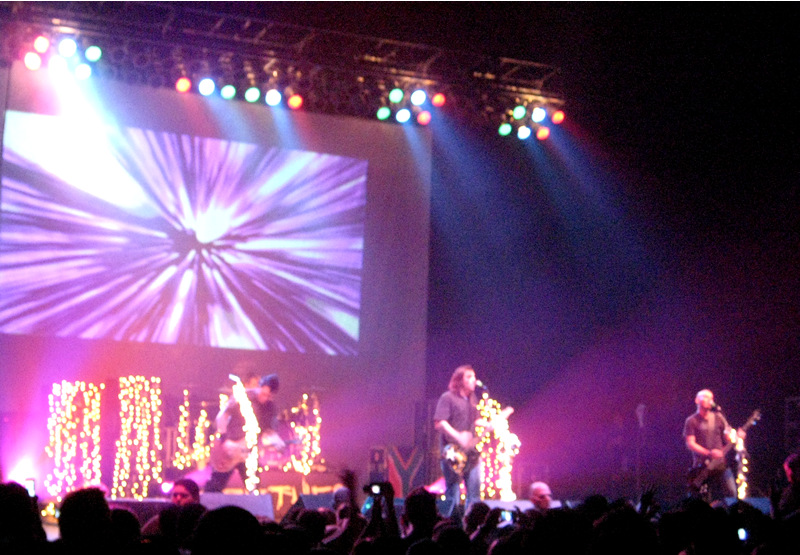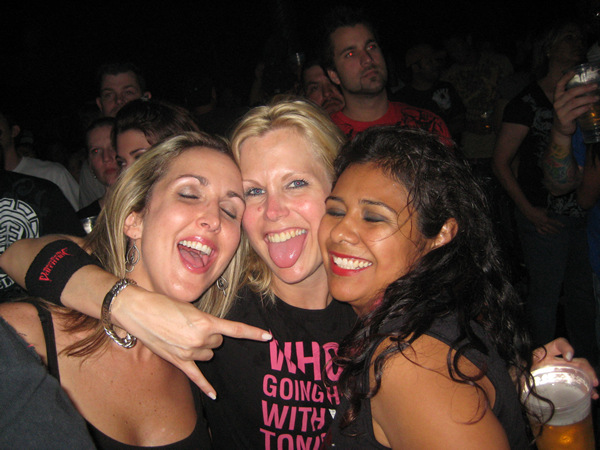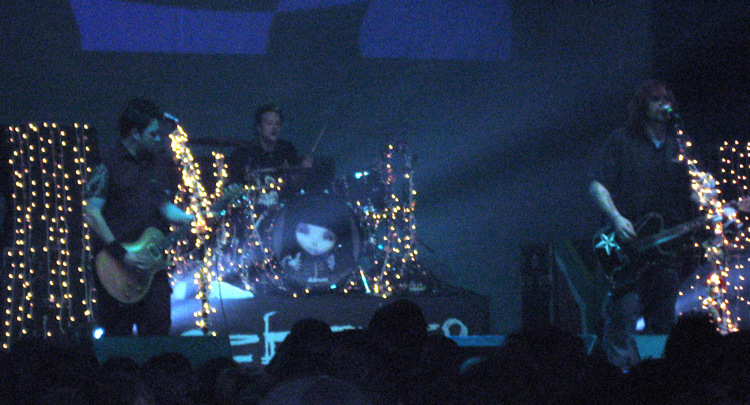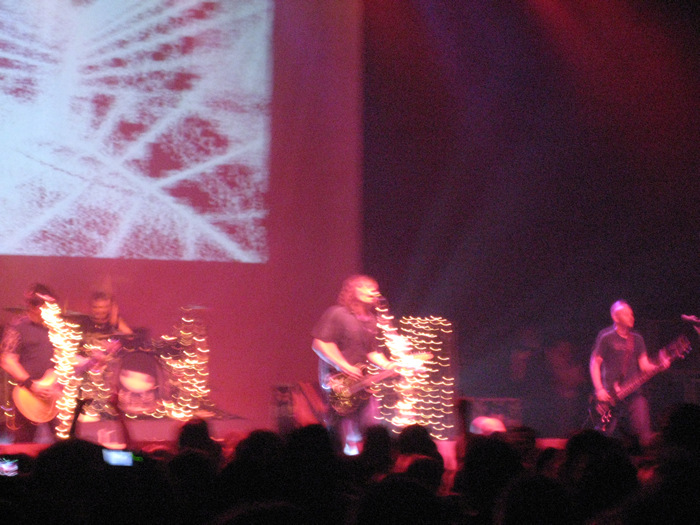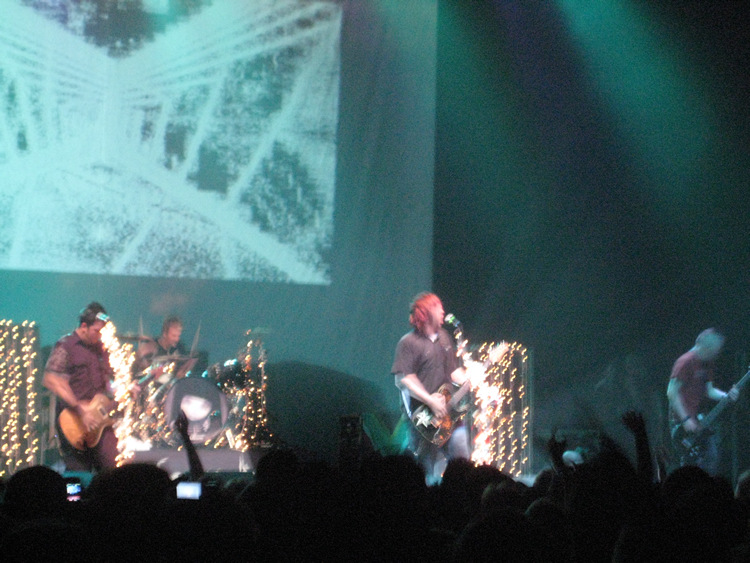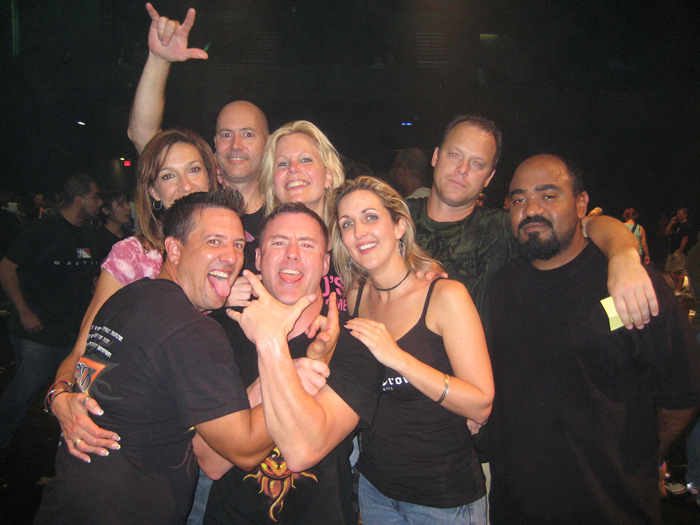 YOUTUBE ...and other random stuff I found on the 'net.

The cover of APC's '3 Libras'....short but sweet - this was right before 'Broken'

'Driven Under' .....I love this song.

STP's 'Creep'
...I swear, I can hear us.

NO VIDEO - but an awesome recording of Seether covering Pearl Jam's "Immortality"
This was recorded earlier at 94.5 - the same day as this concert.
---