Sunday, August 24, 2008 - The Projekt Revolution tour featuring Linkin Park and Chris Cornell played at the Cynthia Woods Pavilion. This was a show that Jacqui really wanted to see. In fact, had it not been for her, I probably would have missed it - and boy, am I glad I didn't. It was a GREAT concert - Chris Cornell sang some of my old favorites, and Linkin Park came out and CRUSHED IT!! ...not only did they play a great set - but they had the crowd SCREAMING every word - it was awesome!
At the time Jacqui and I got tickets, only Amy had committed - so we had three good seats up front (row BB). Sometime after I got tickets, BigRob and Monica, her sister, several cousins, and of course Scott was there! Heck - it was BigRob's Birthday! ...jeez - I was a little buzzed - just now remembering - I shoulda bought that boy a beer. I owe ya one buddy~! Also, Jac and I didn't get there until about 5:00, so we missed the opening bands on the side stage...these first few pics are courtesy of Amy - getting up close!
BTW, this page is a bit long, so grab a cold one and enjoy. ...and honestly, the pics on this page pale in comparison to the videos - and the videos pale in comparison to REALLY BEING THERE. There really is nothing that can match the energy from a really good live show...like this one.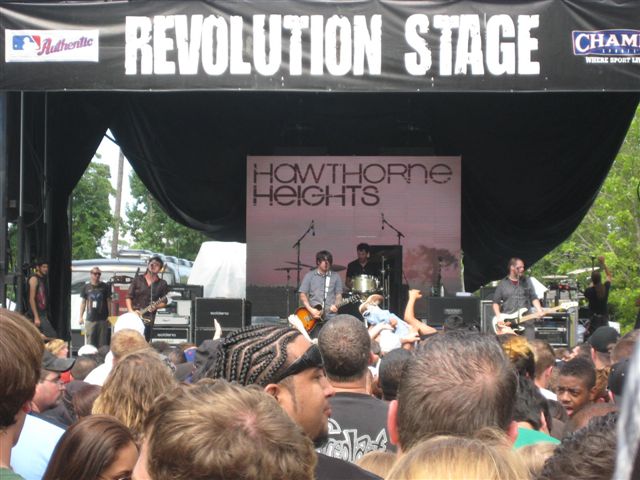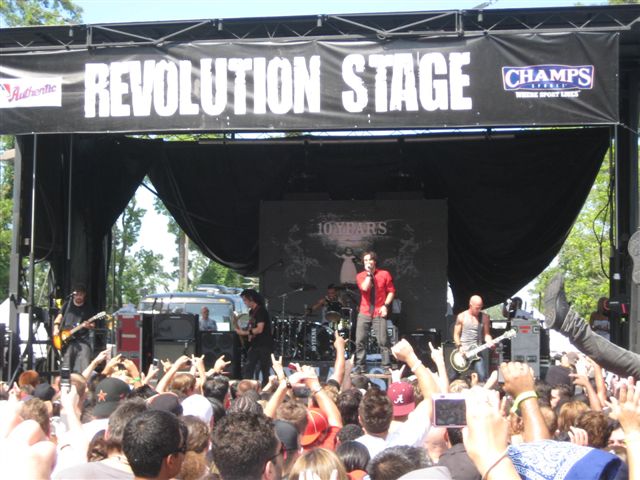 10 YEARS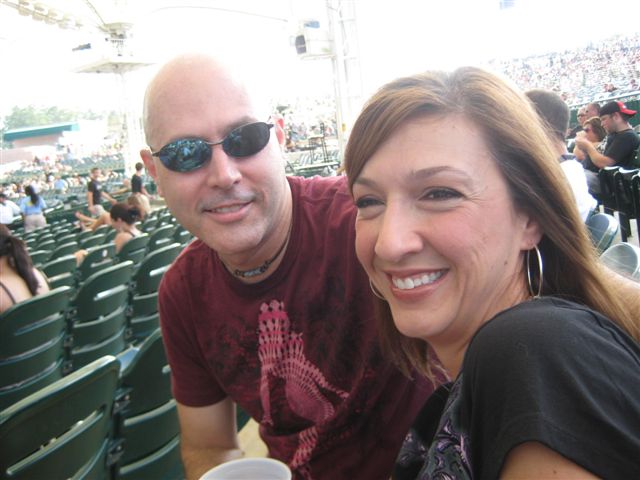 We're here! ...it's HOT.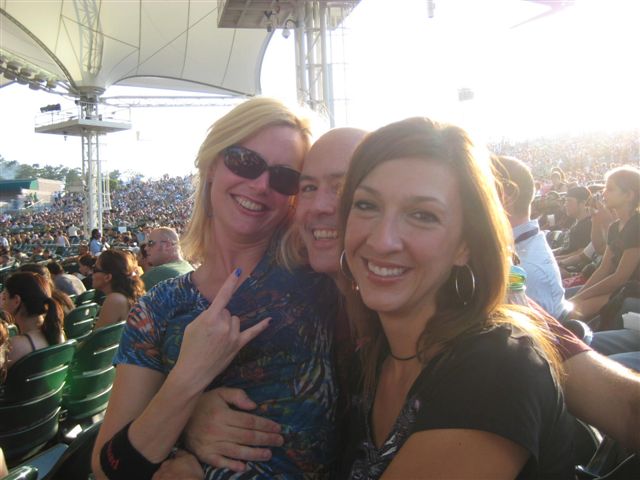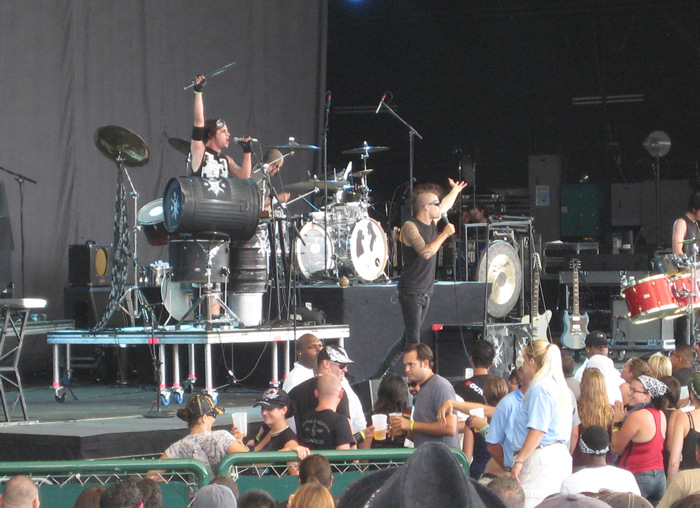 The Street Drum Corps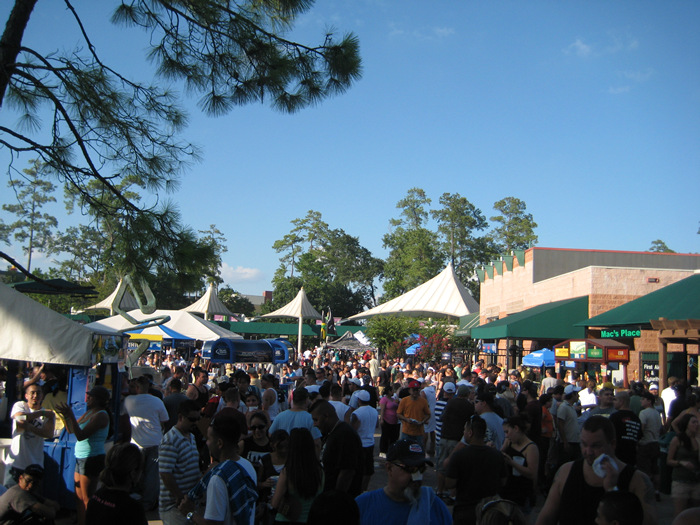 It was a beautiful day....just a bit HOT...did I say it was hot? ...we did notice it was a bit crowded in the shade.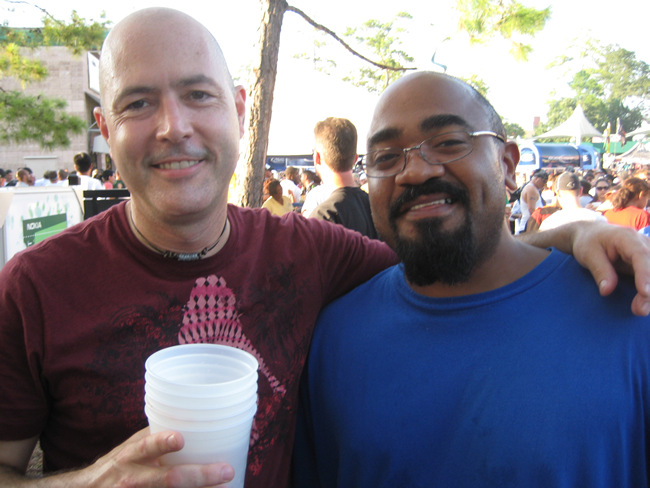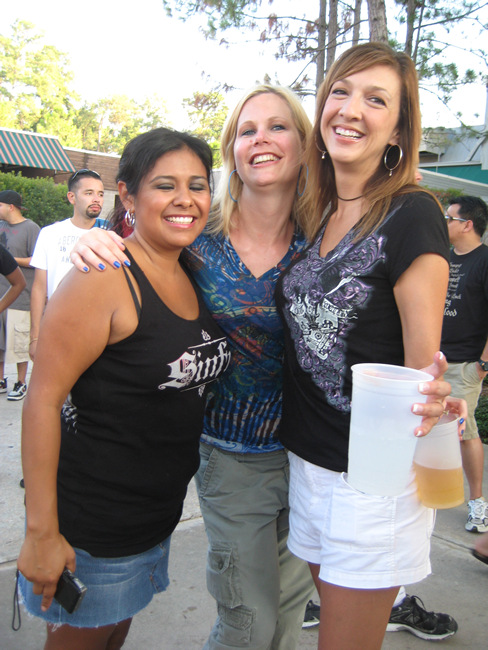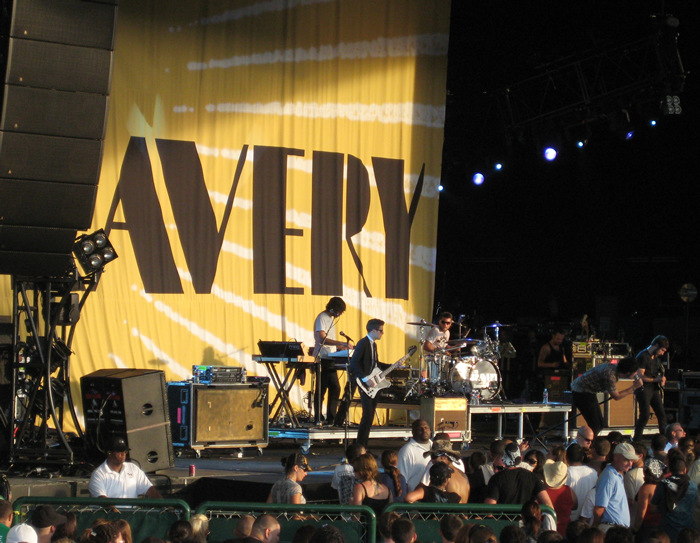 VIDEO # 1 - Bravery - "Believe"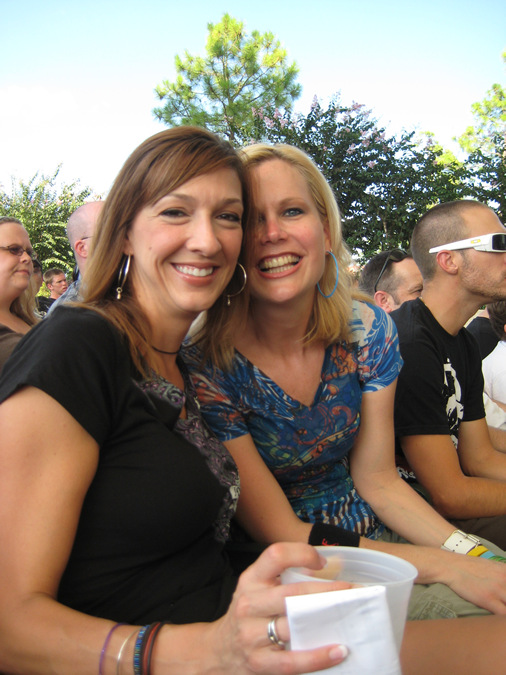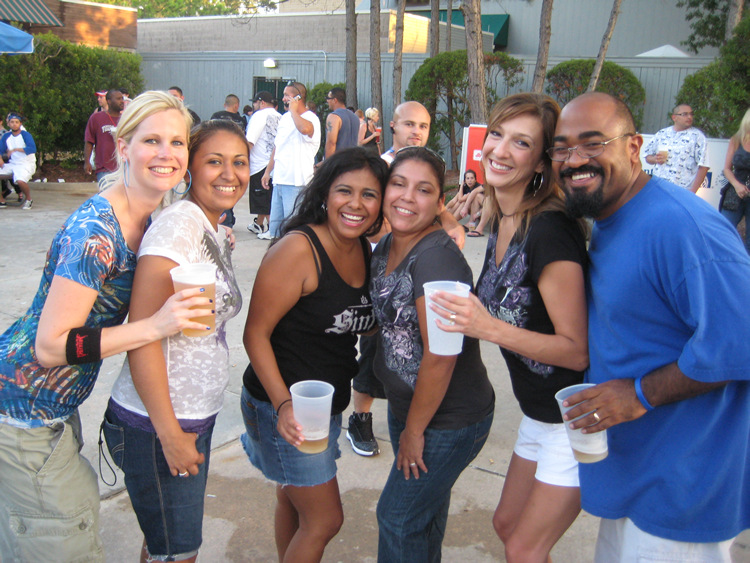 THE GIRLS.......and Rob.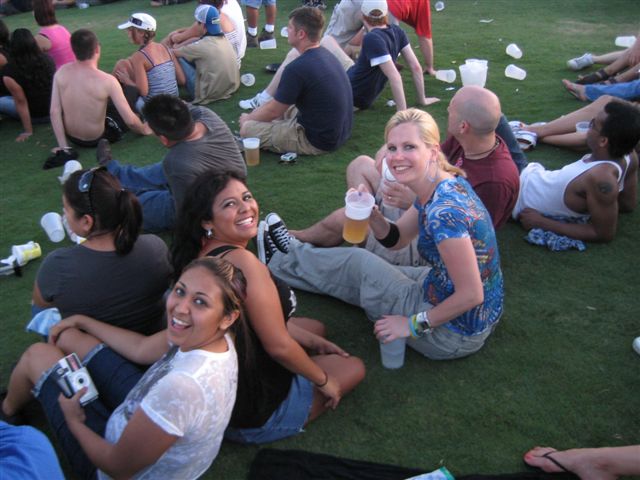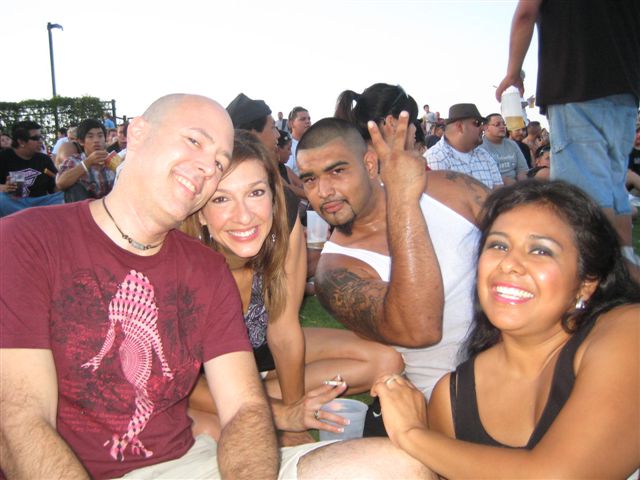 C H R I S C O R N E L L !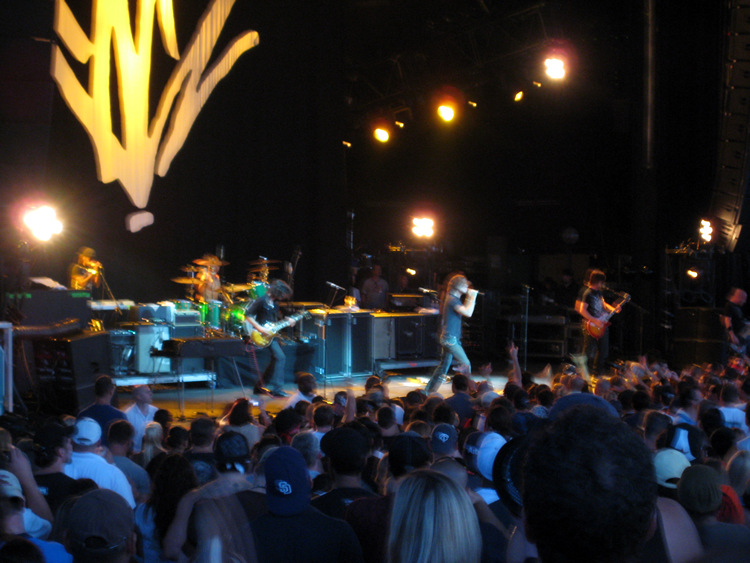 VIDEO # 2 - Chris Cornell - 'Outshined'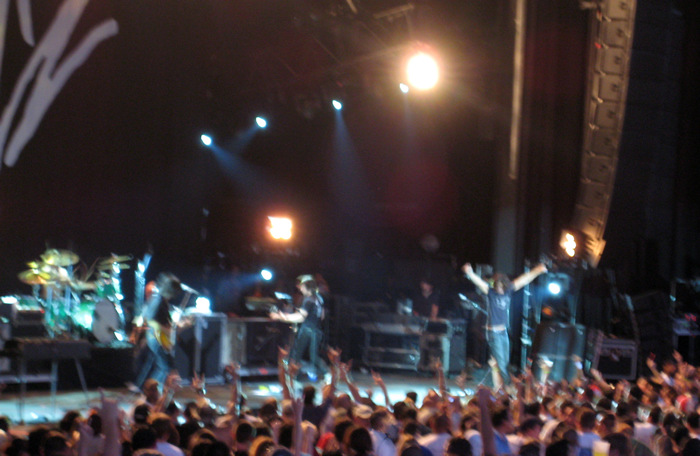 VIDEO # 3 - Chris Cornell w/ Chester Bennington - 'Hunger Strike'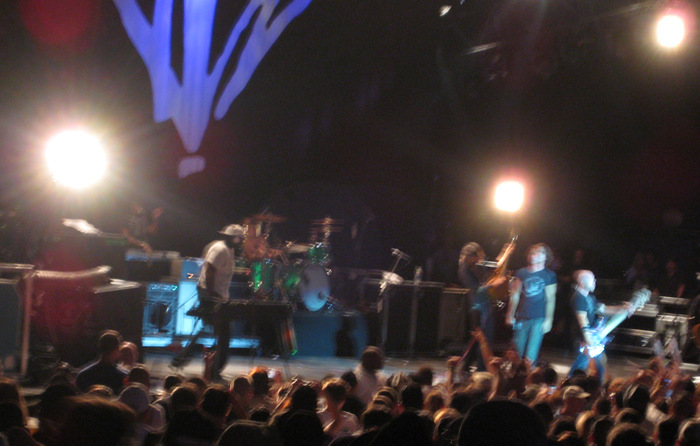 VIDEO # 4 - Chris Cornell - 'Burden In My Hand'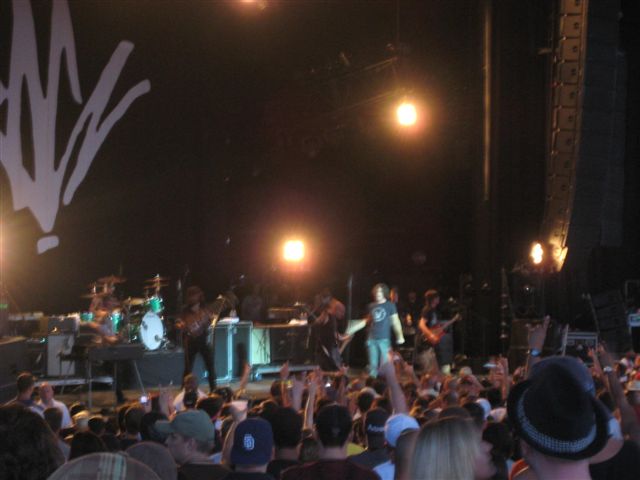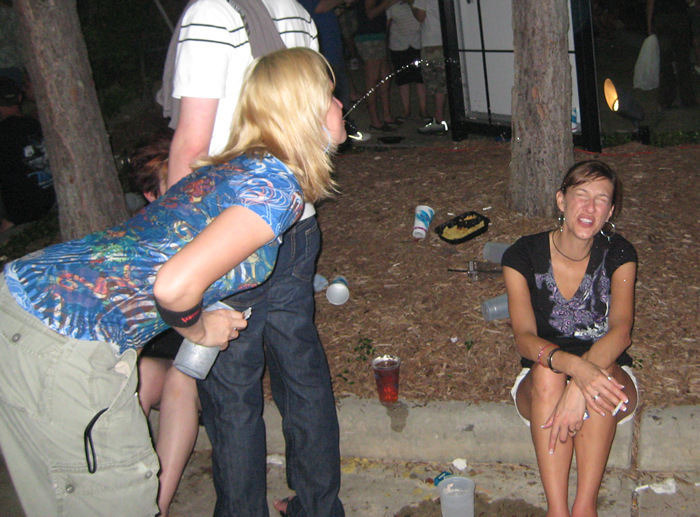 ...Jacqui wasn't feeling well, so of course, we tormented her.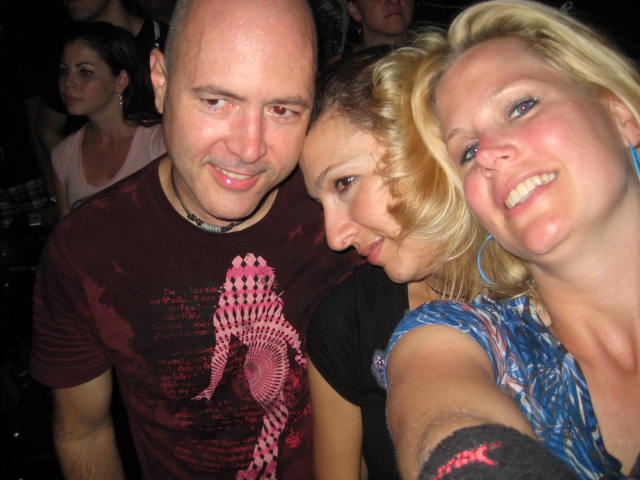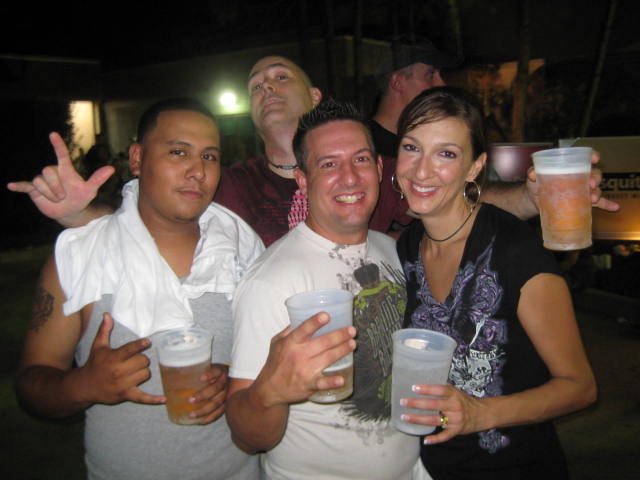 Hey - we know those guys!!


L I N K I N P A R K !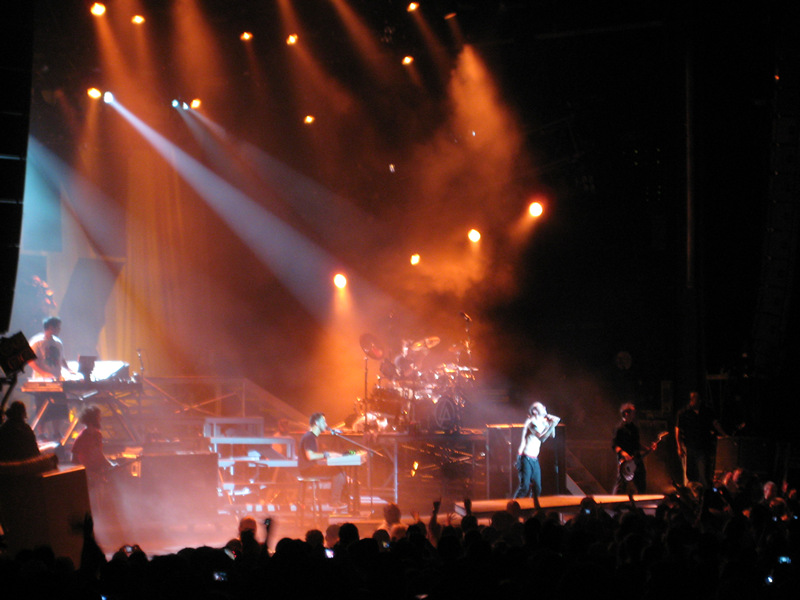 VIDEO # 5 - Linkin Park - "What I've Done"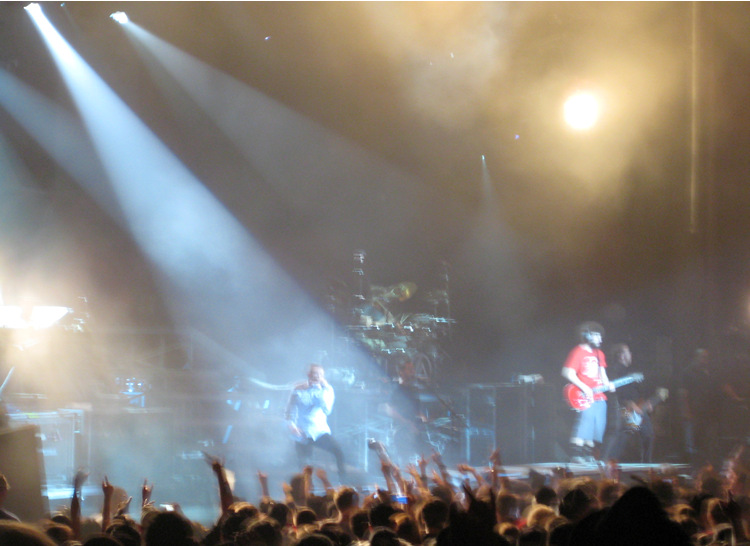 VIDEO # 6 - Linkin Park - "Faint"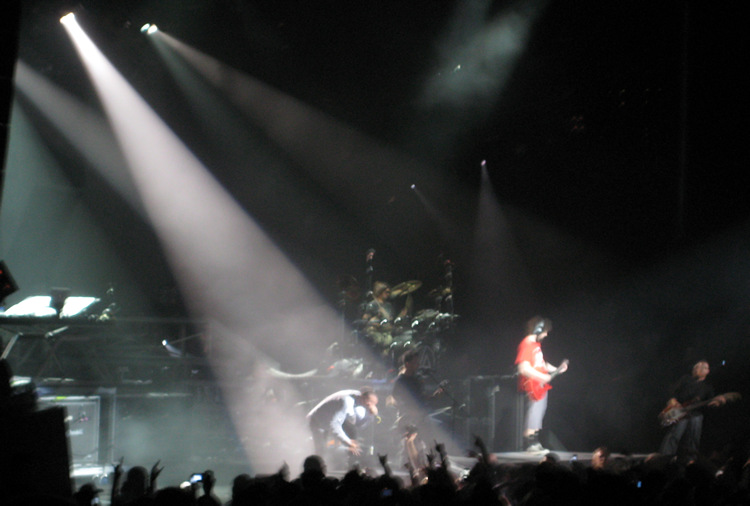 VIDEO # 7 - Linkin Park - "Lying From You"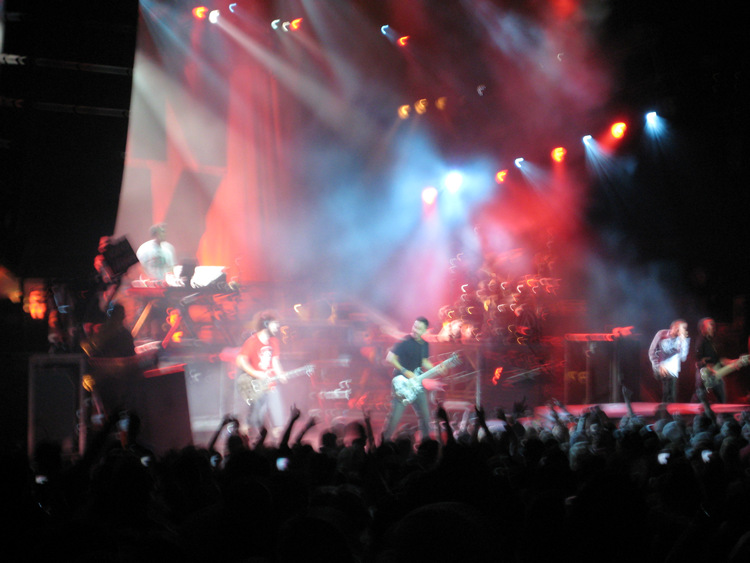 VIDEO # 8 - Linkin Park - "Points Of Authority"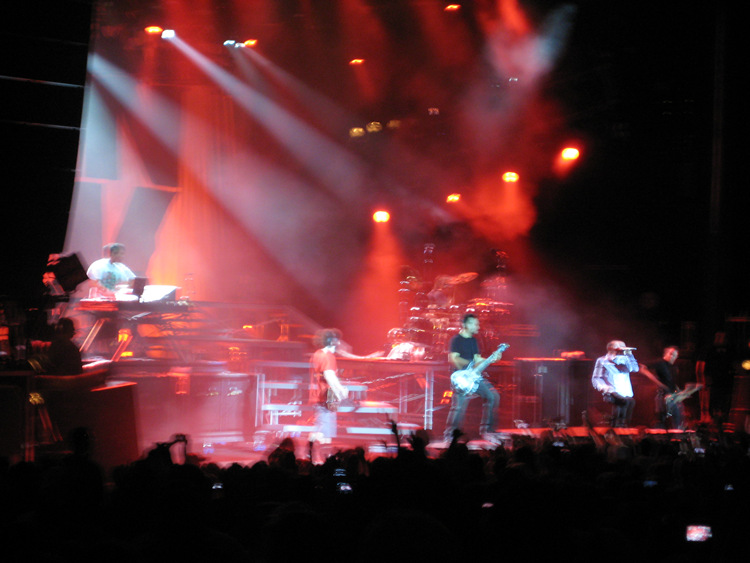 VIDEO # 9 - Linkin Park - "Leave Out All The Rest"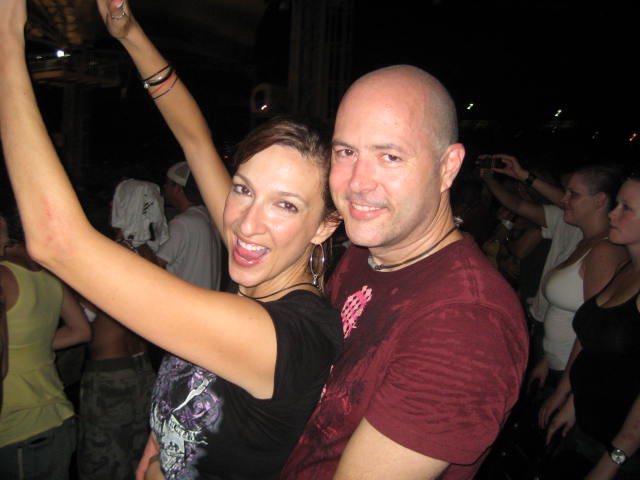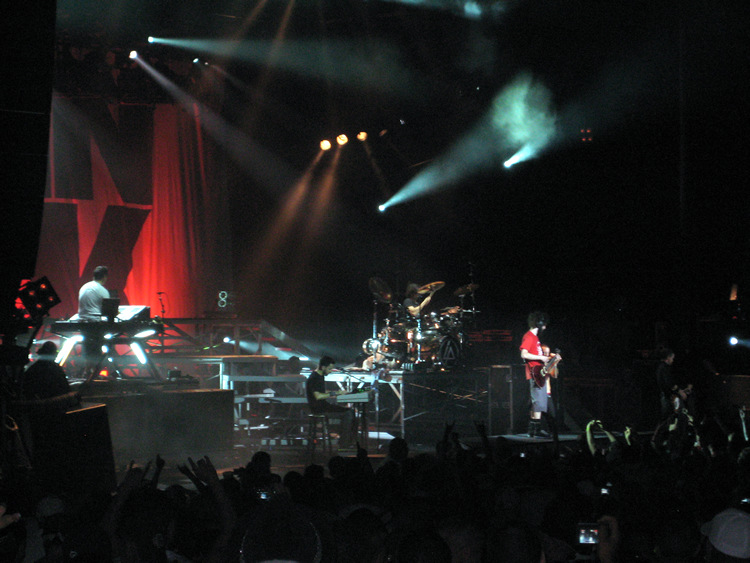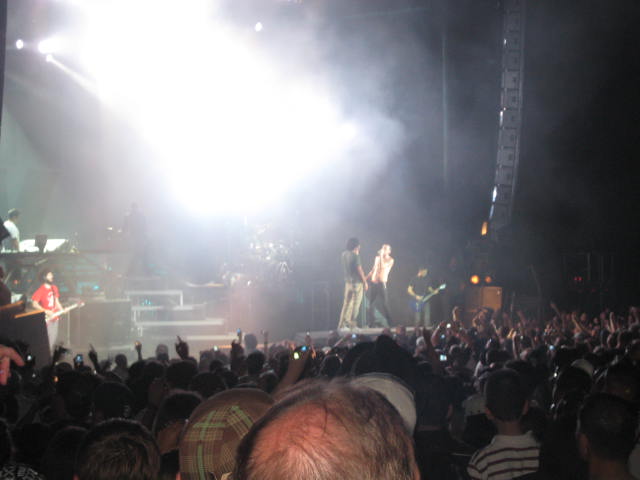 VIDEO # 10 - Linkin Park w/Chris Cornell- "Crawling"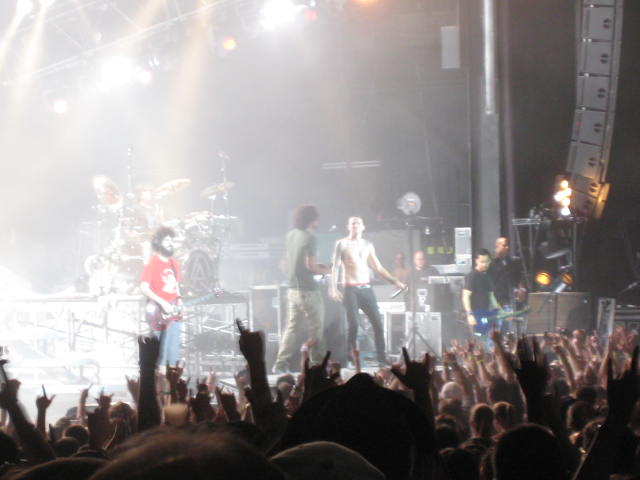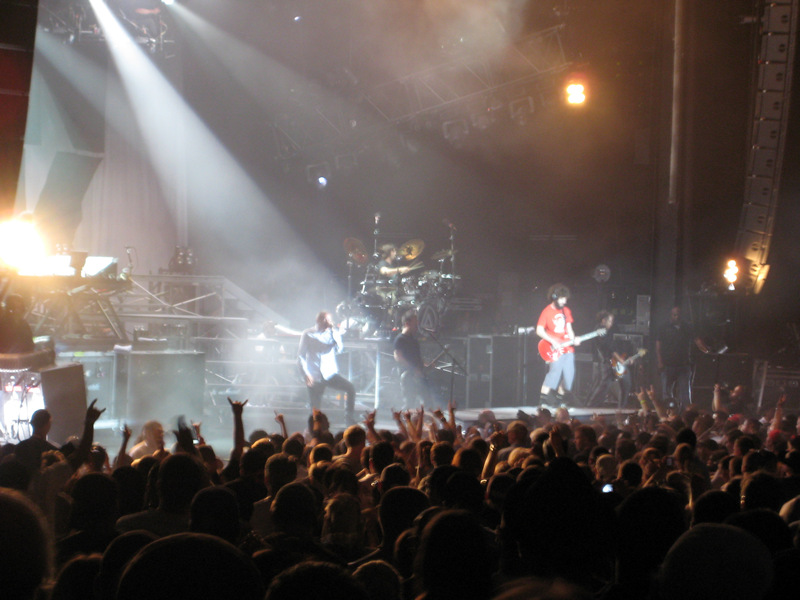 VIDEO # 11 - Linkin Park - "In The End"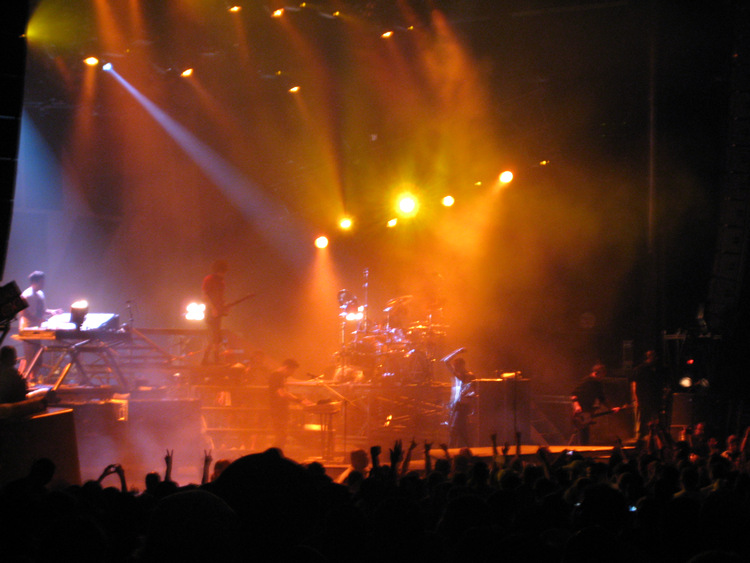 VIDEO # 12 - Linkin Park - just the very end of "Bleed It Out"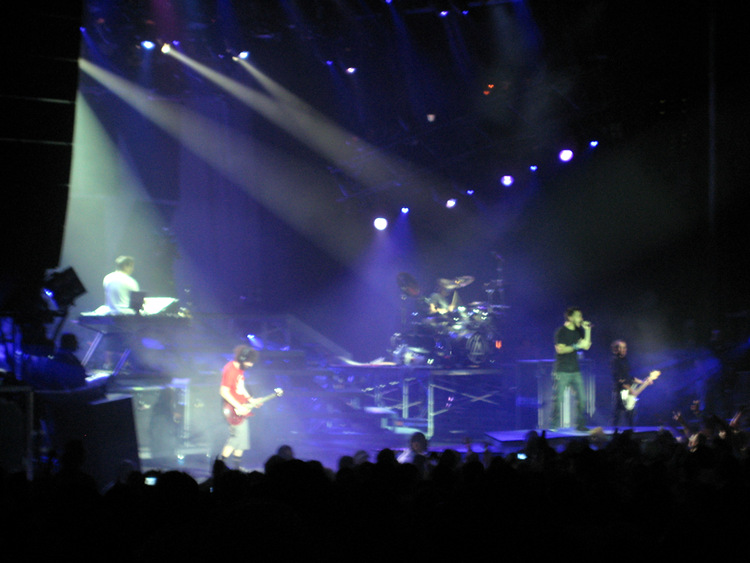 VIDEO # 13 - Linkin Park - "Breaking The Habit"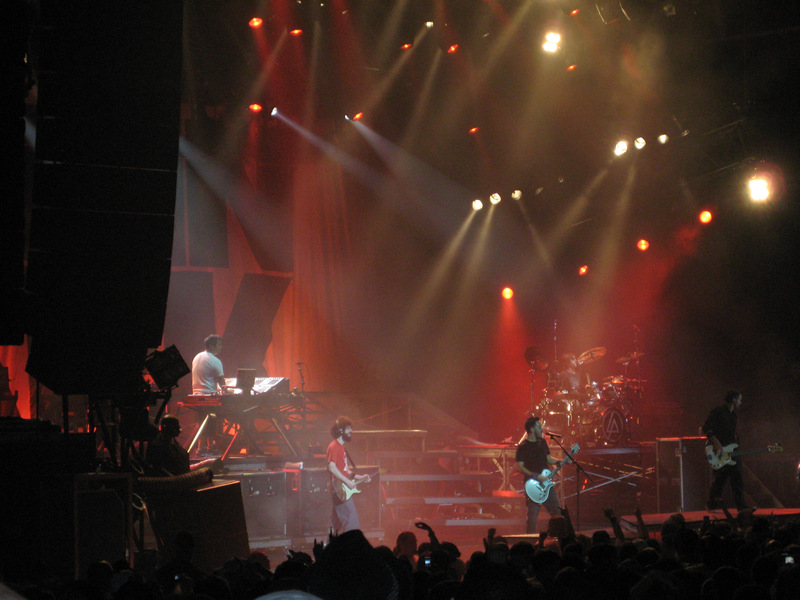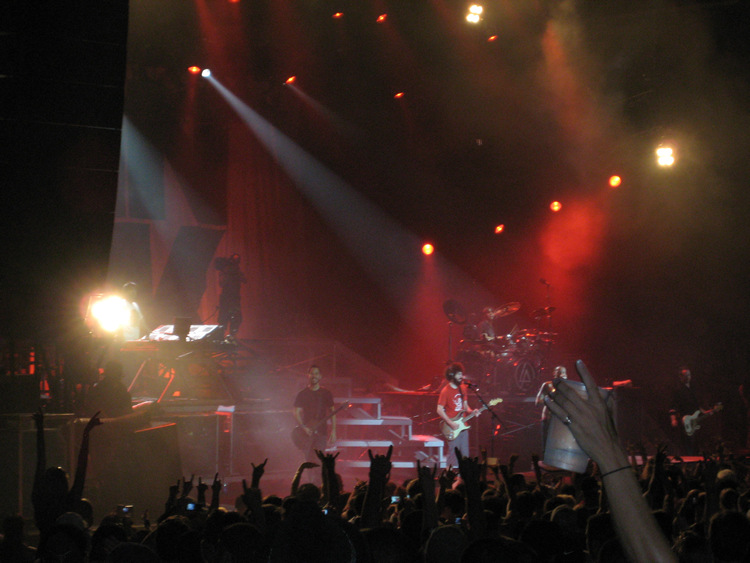 VIDEO # 14 - Linkin Park - "One Step Closer"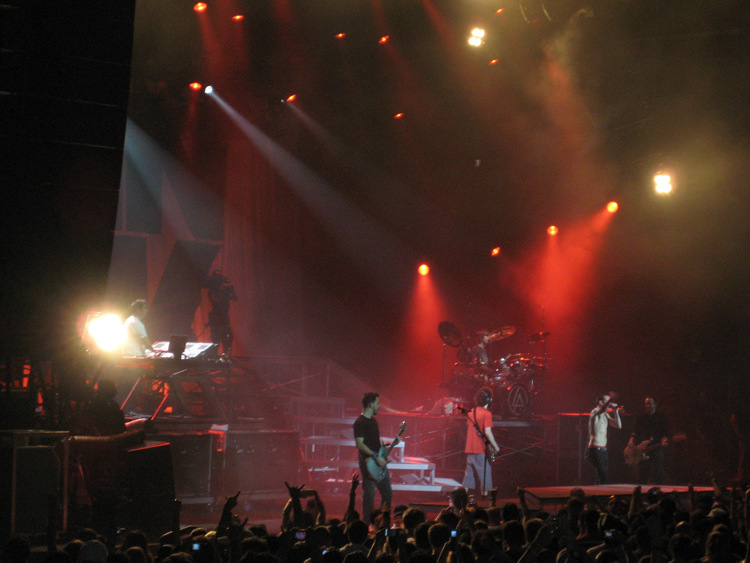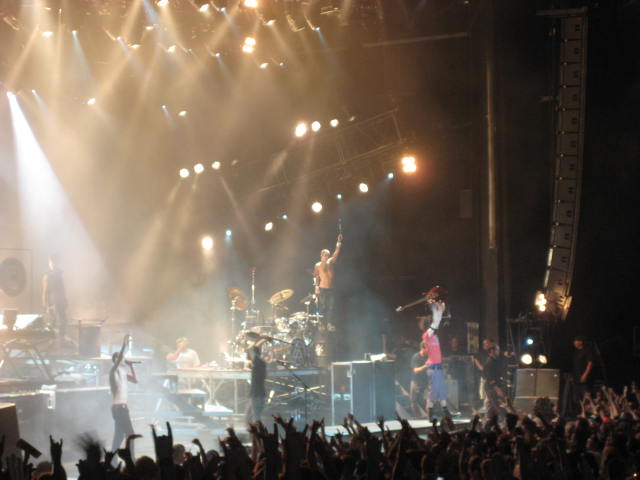 THANK YOU HOUSTON - GOOD NIGHT!
VIDEO # 15 - Jacqui feels terrible (warning - bad language!)
EDIT: (2009-04-28) Along with tickets to the show, I also purchased the 'Media Pack'. The media pack included an MP3 recording of our show (which is AWESOME!)...and these pics - ENJOY!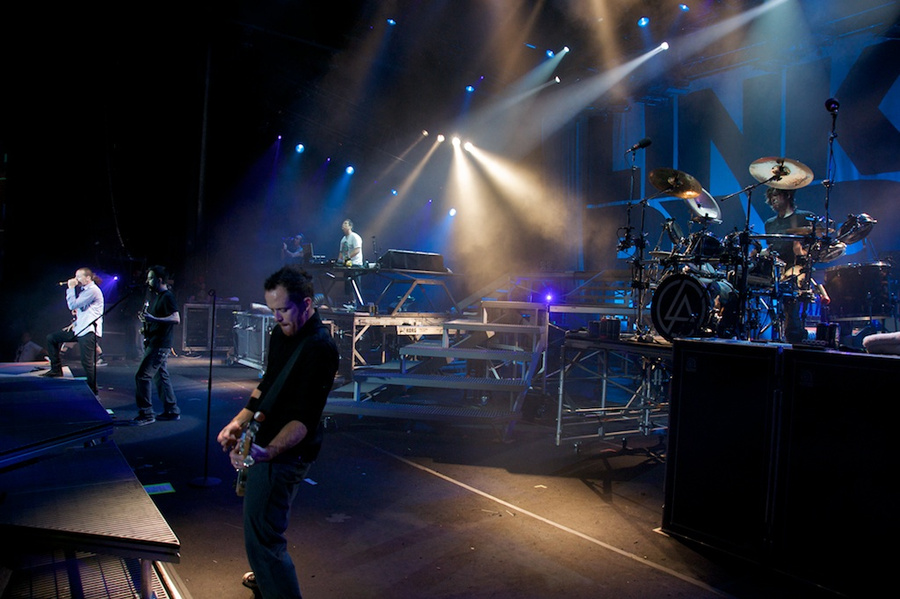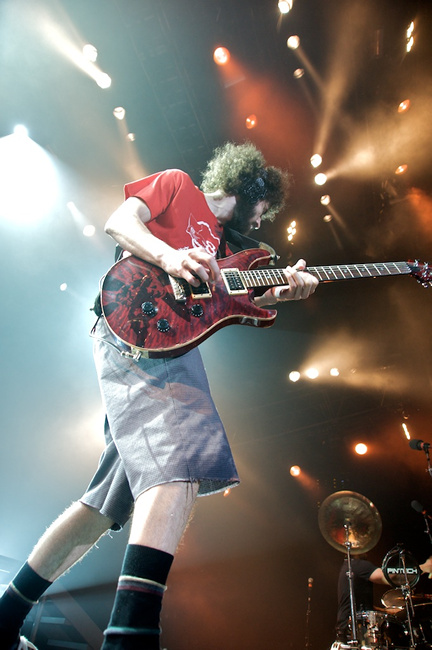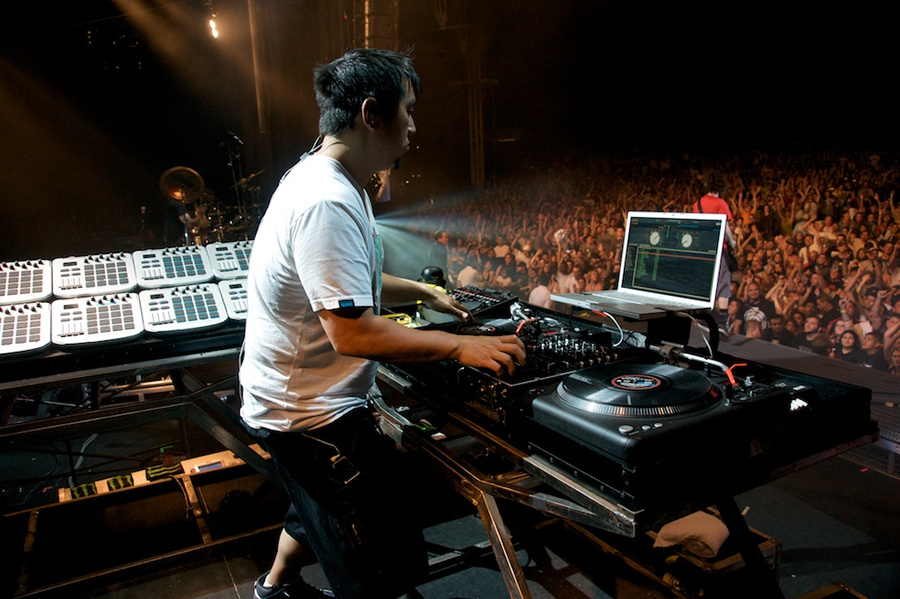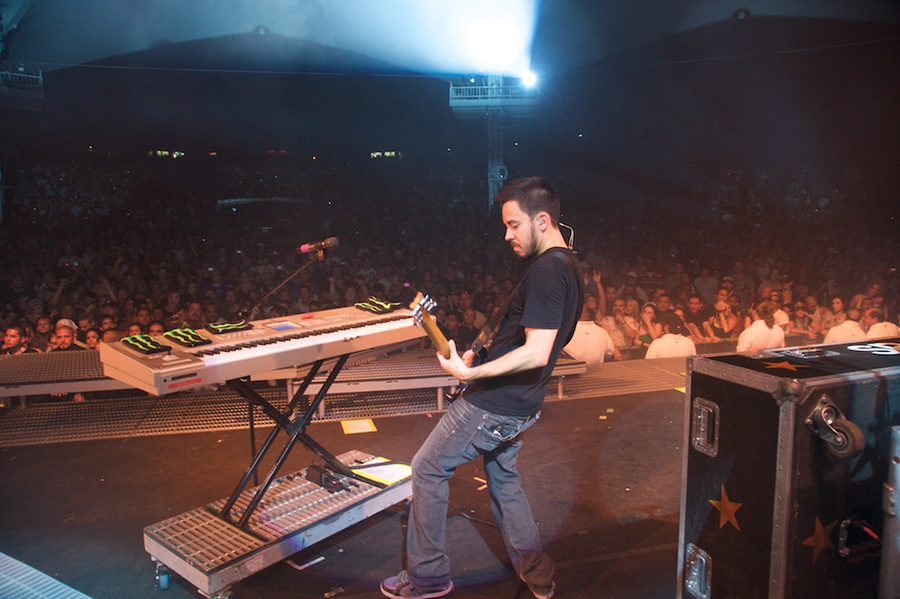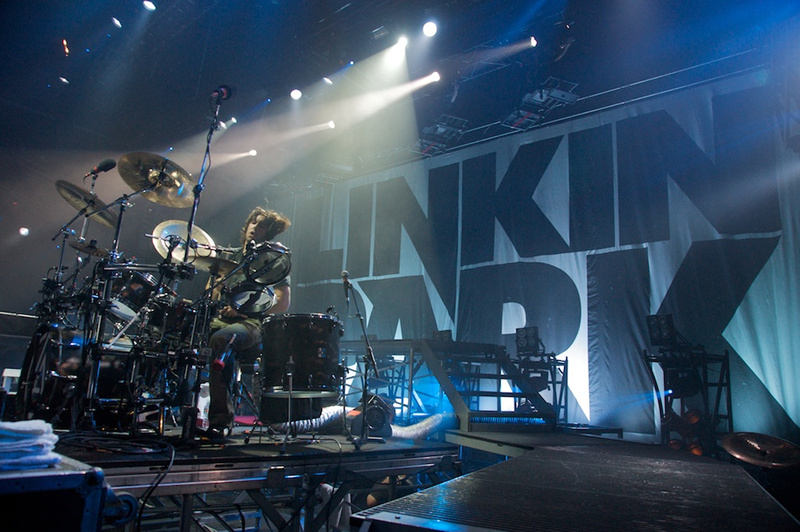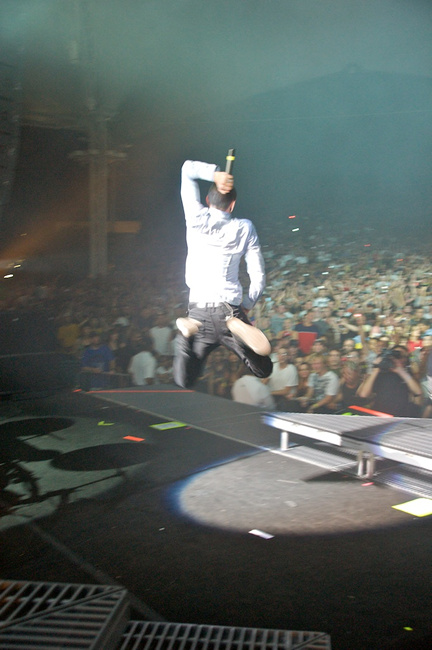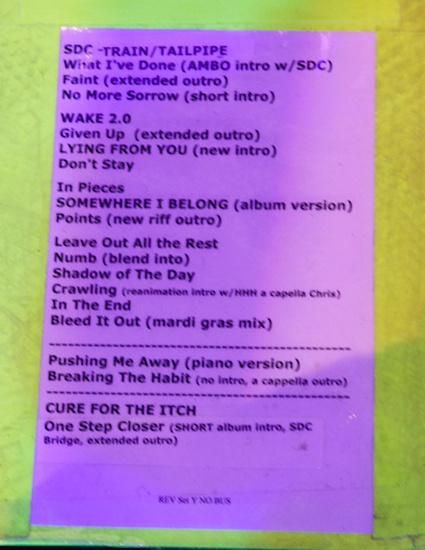 ---