While Nickelback may not be my favorite band, it's hard to deny that they put on one of the best shows in Rock n Roll. They have a great light show, lots of pyro, and EVERY song they play is a radio hit. They also played some covers of Pink Floyd (The Wall), Garth Brooks (Friends in low places), Journey (Don't stop Believin') and Bon Jovi (Wanted dead or alive).
Buckcherry was the opening act starting at 6:15 - that's EARLY! Jacqui and I bailed out of work early, got dressed and left our house at 5:15. It took us about an hour and forty five minutes to get there - yuck. We could hear Buckcherry singing 'Crazy Bitch' as we were waiting in line to get in. ...so we missed 'em completely. But once we got in, Jacqui and I met up with Tony, Regina and Scott - and from that point forward it was all good.
Then it was time for Three Days Grace. We saw them earlier in the year at Buzzfest, and they really got the crowd going. ...as they did this night as well.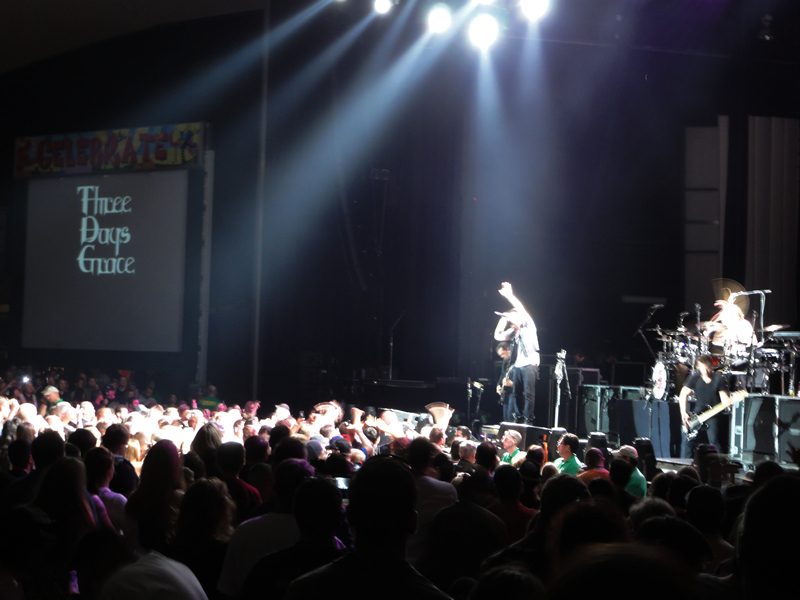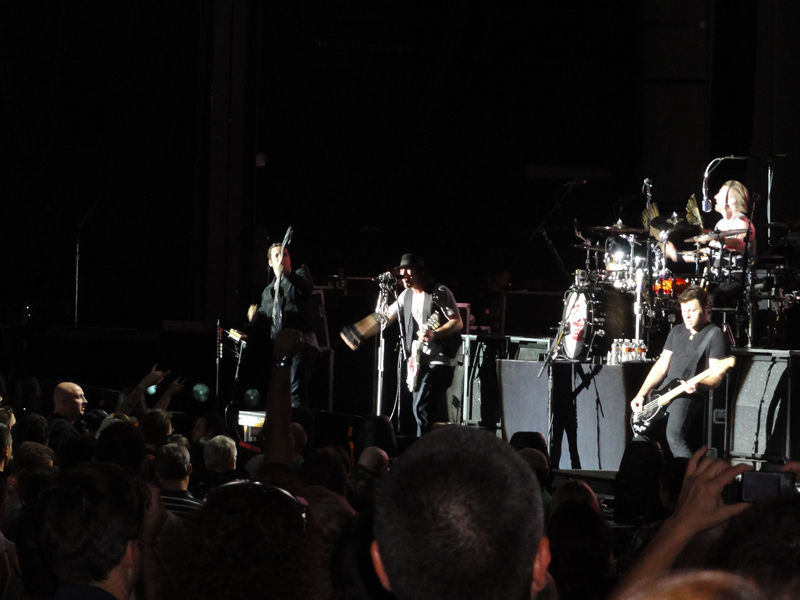 CLICK HERE to see VIDEO #1 - Three Days Grace - BREAK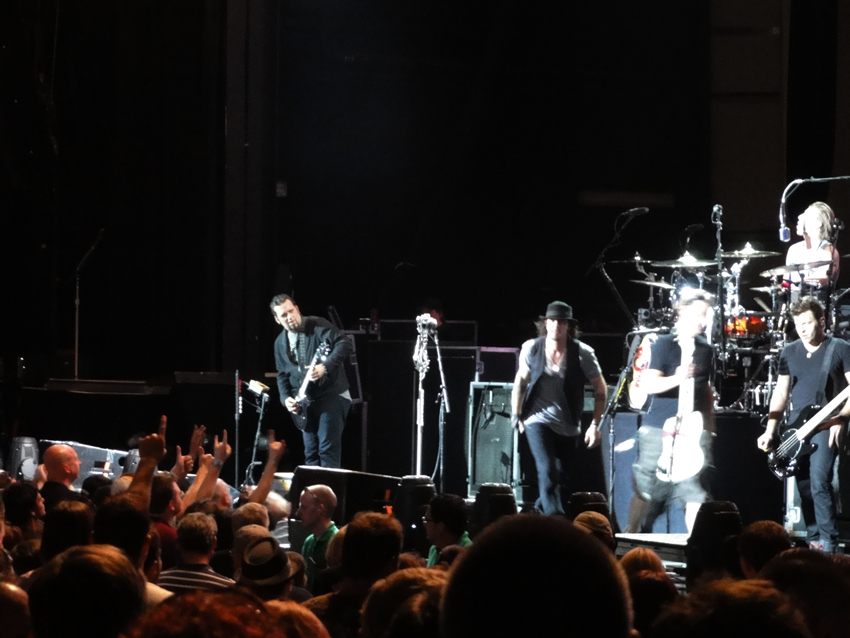 VIDEO #2 - Three Days Grace - HOME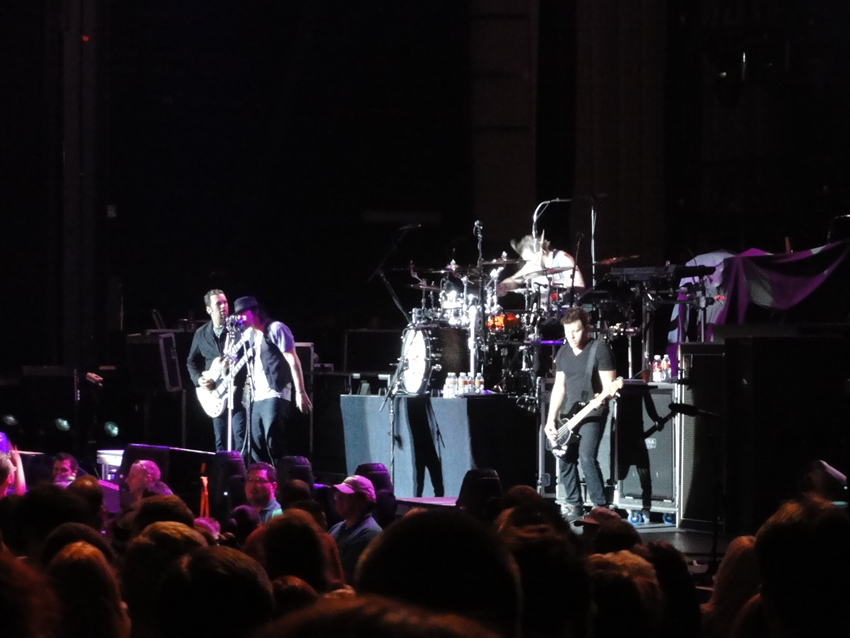 VIDEO #3 - Three Days Grace - ANIMAL I HAVE BECOME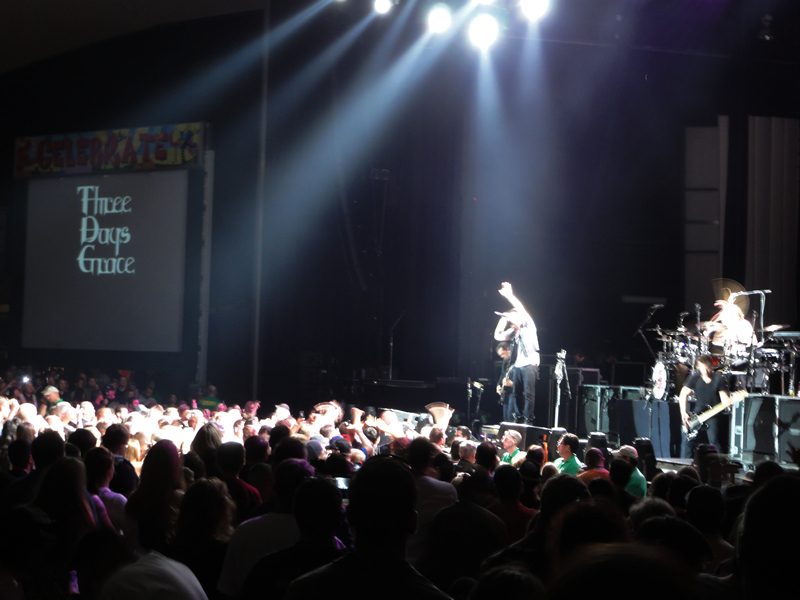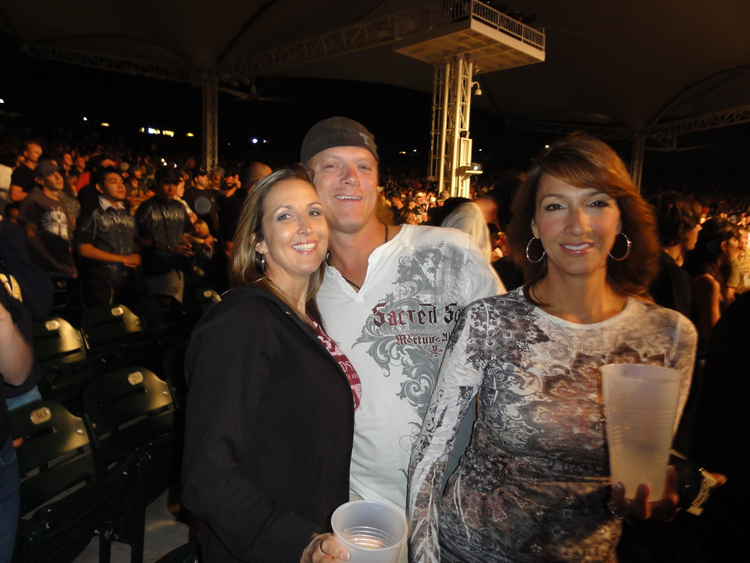 ...after Three Days Grace, it was time for ....
N I C K E L B A C K !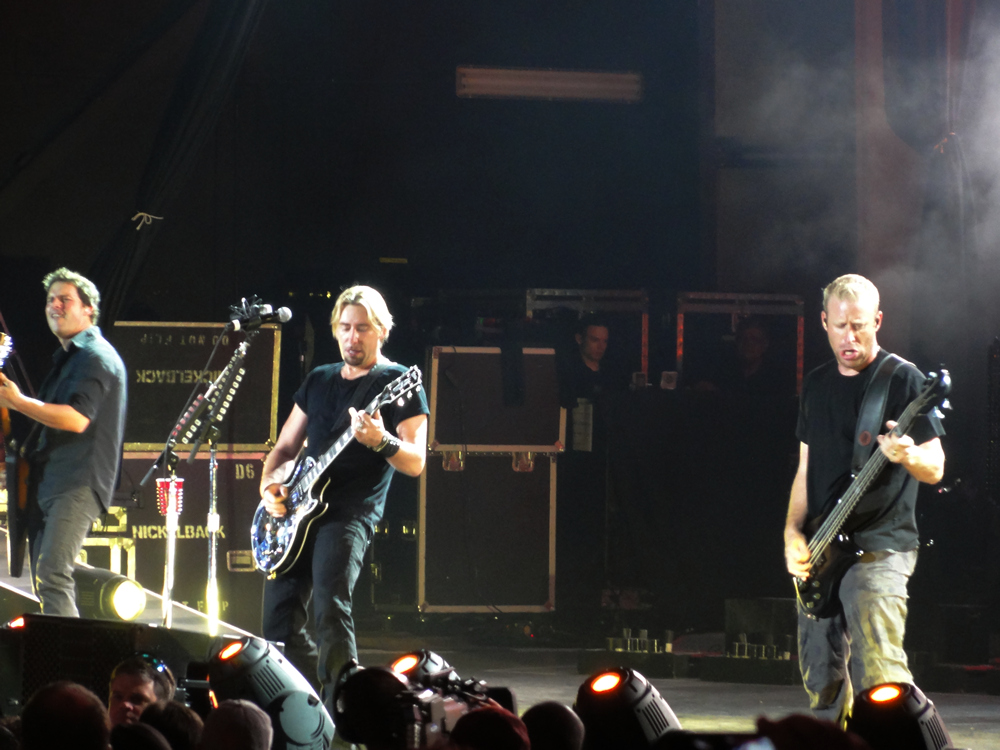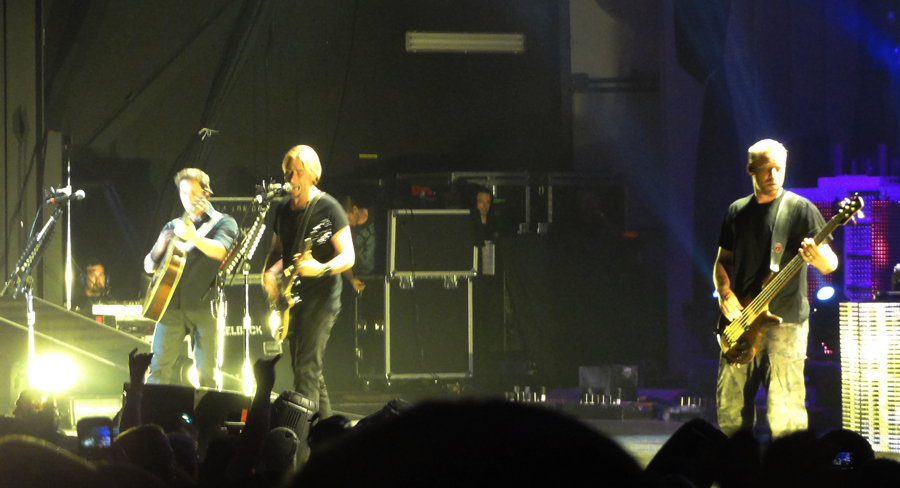 VIDEO #4 - Nickelback - BURN IT TO THE GROUND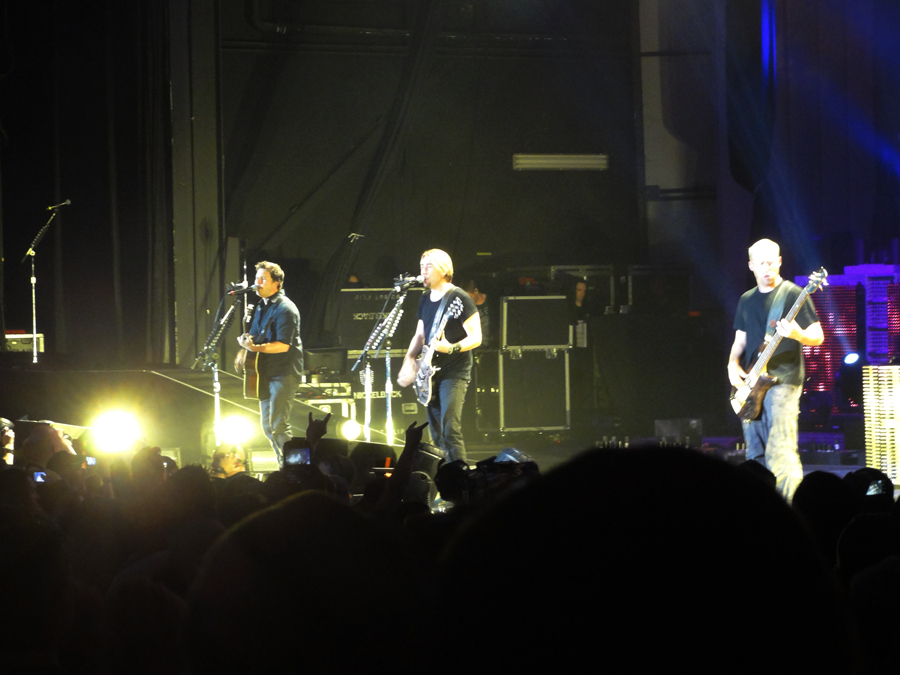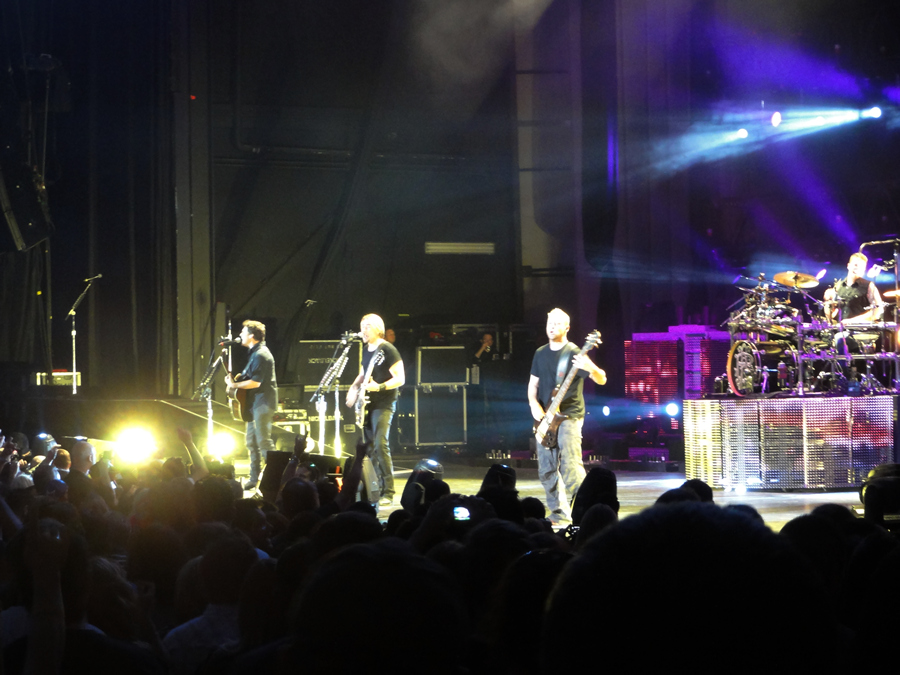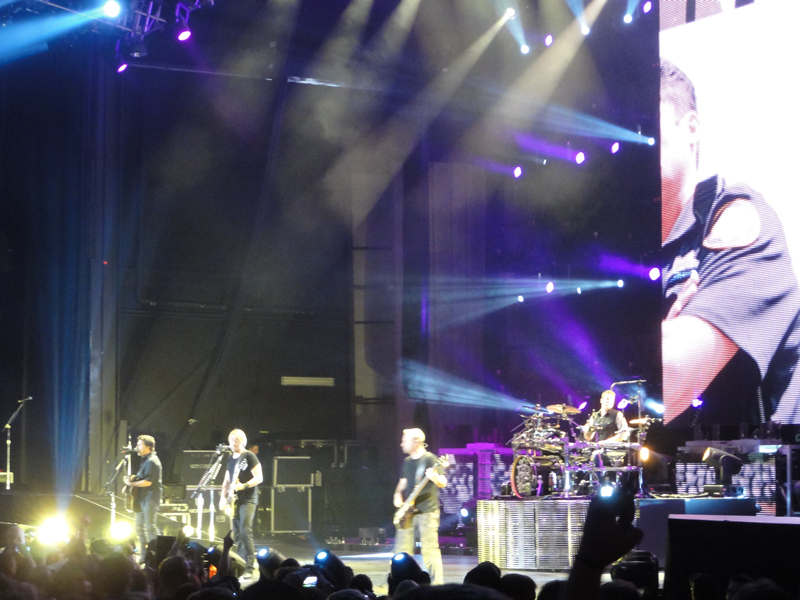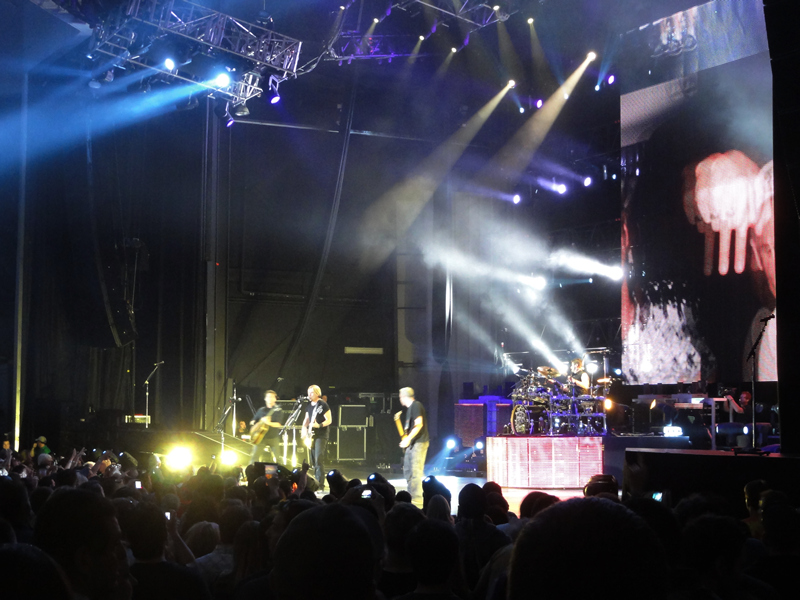 VIDEO #5 - Some random banter and drinking between songs....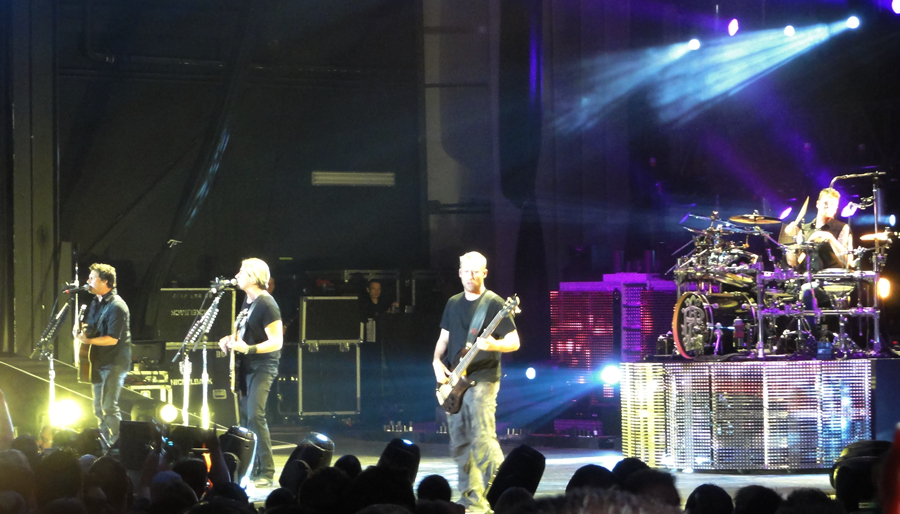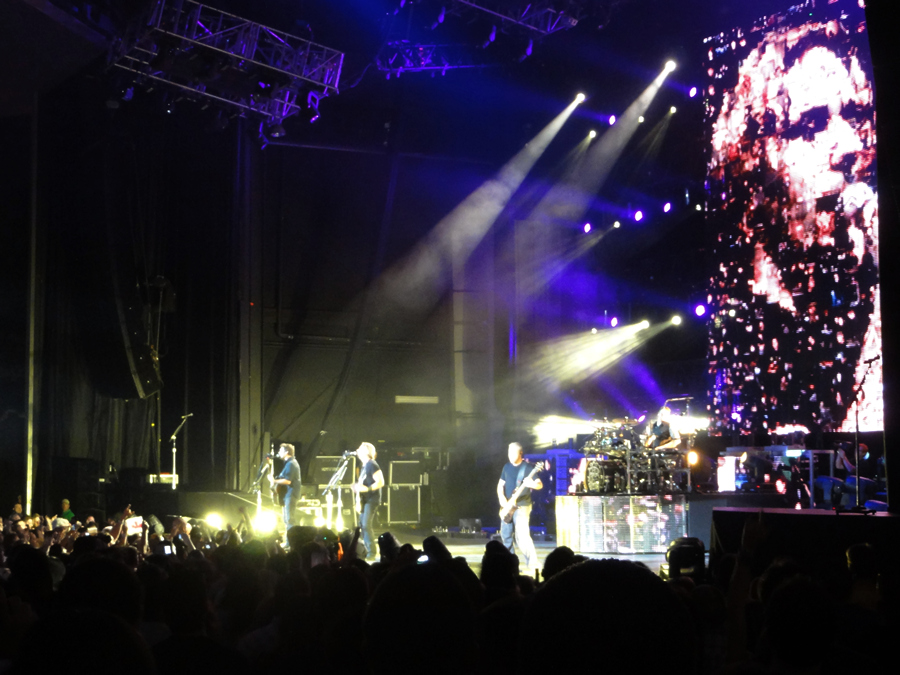 It's tradition now - we always take a picture during 'Photograph'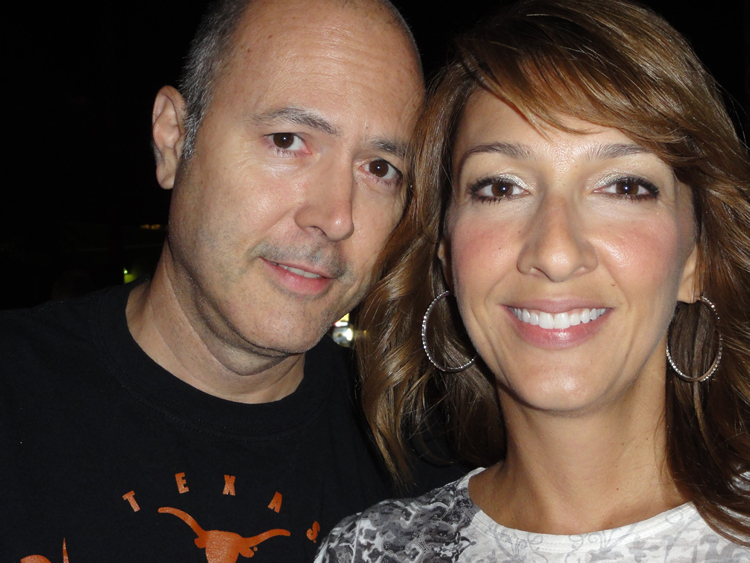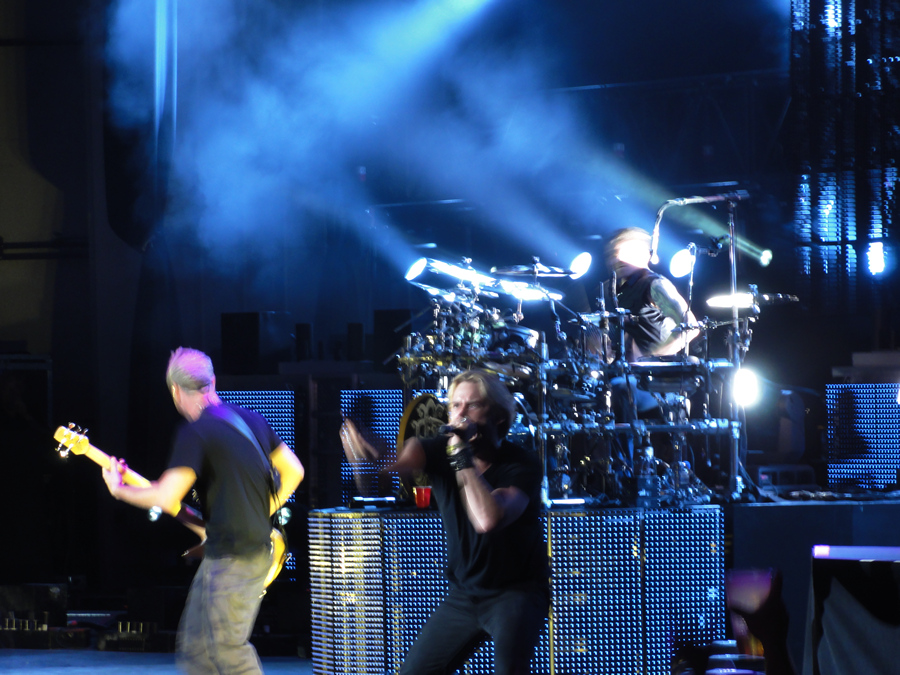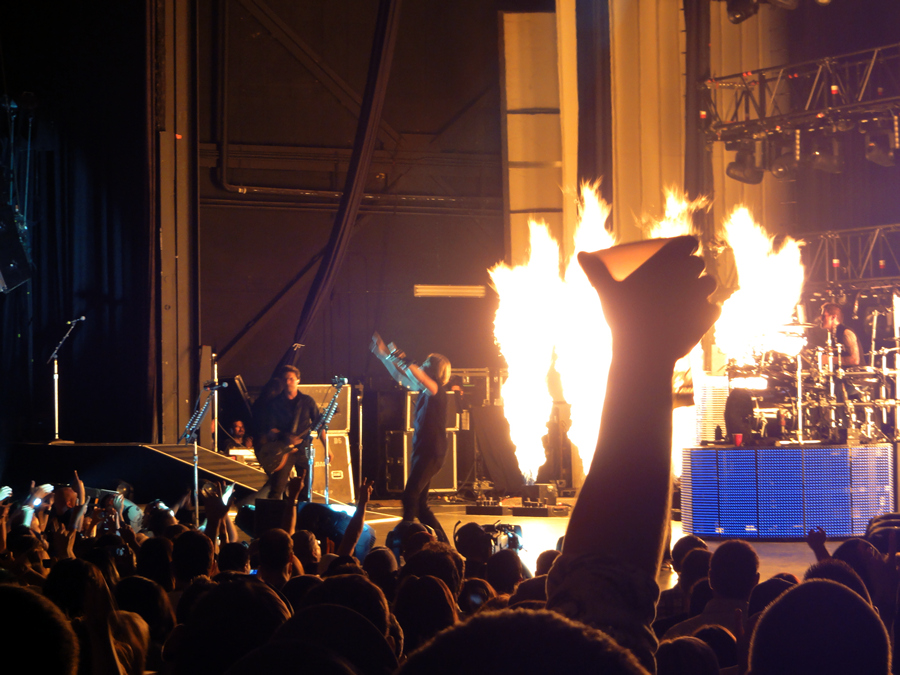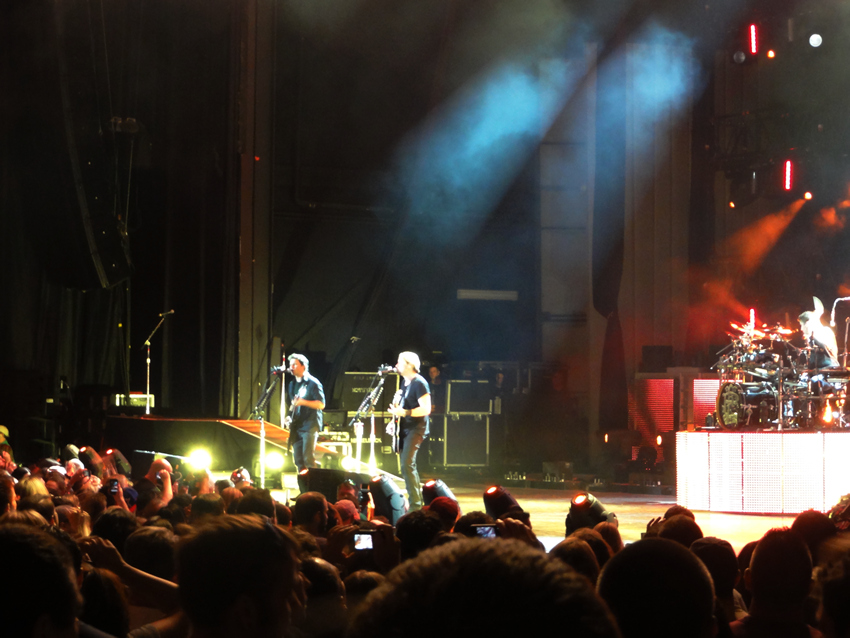 VIDEO #6 - Nickelback - Rockstar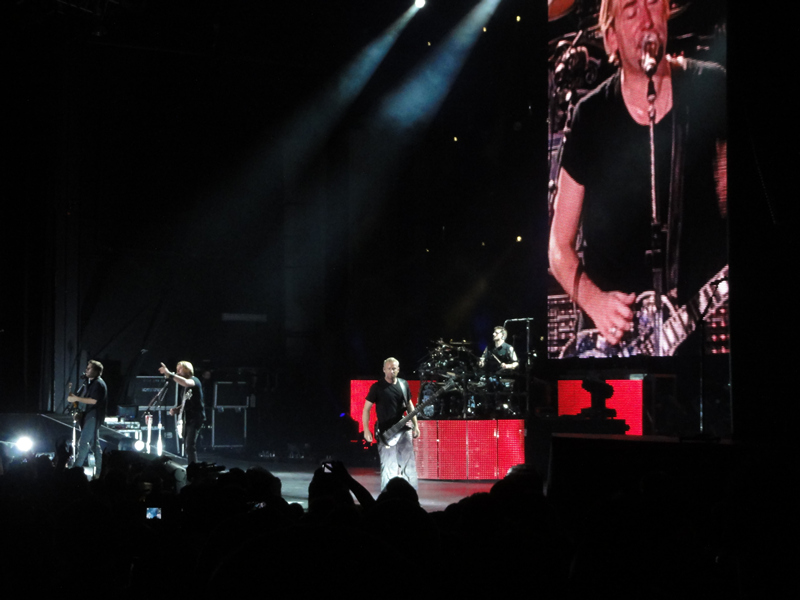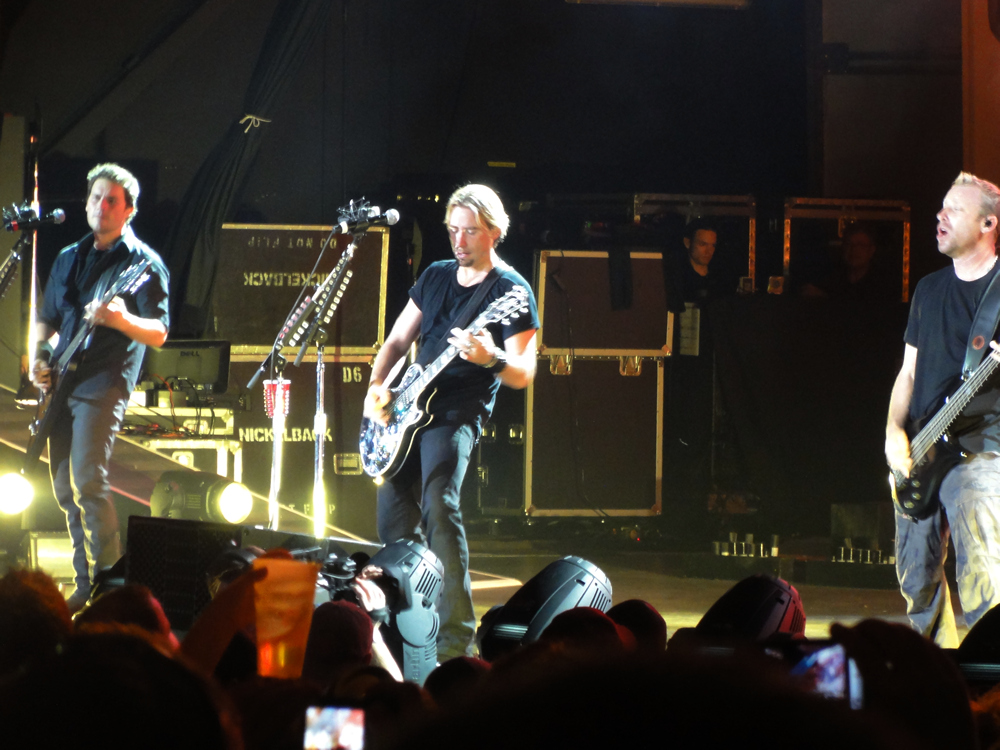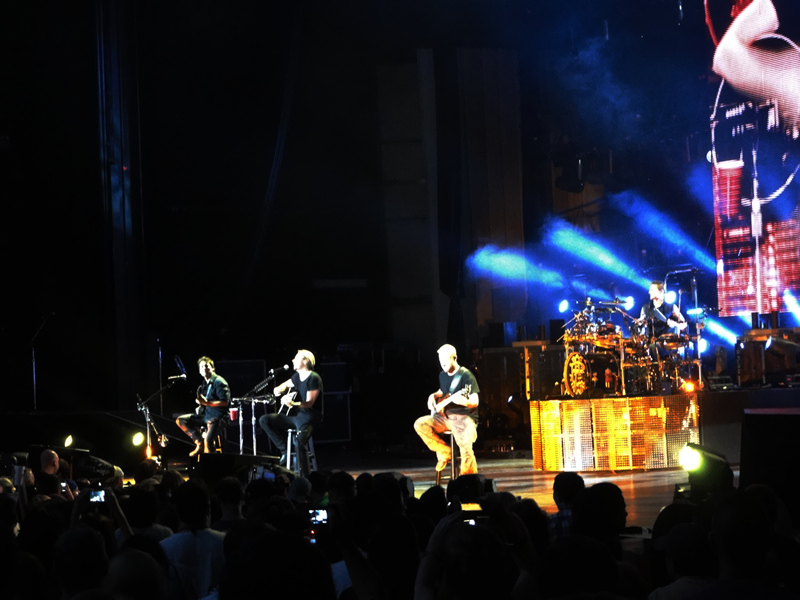 VIDEO #7 - Nickelback - ...the very beginning of Someday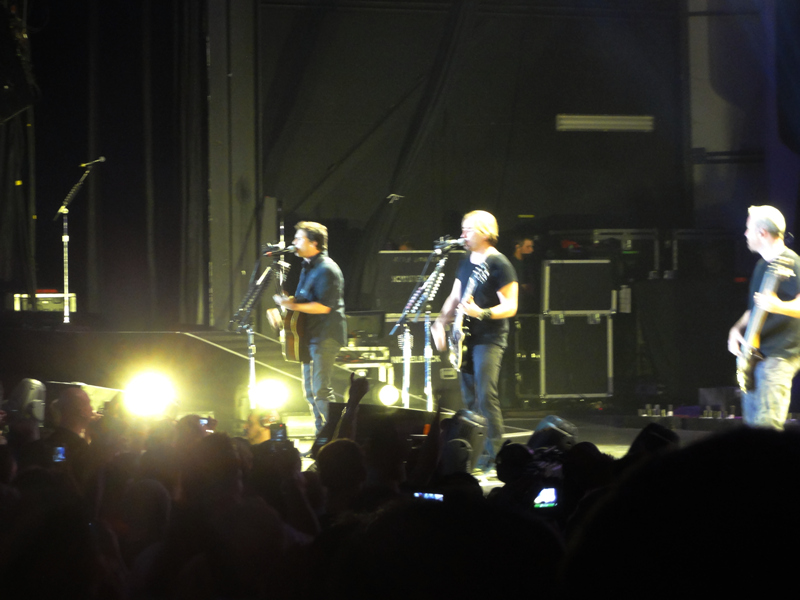 Nickelback put on a great show. My only disapointment was that it ended so soon. They were off the stage at 10:30. Usually bands play 'till 11:00 at the Woodlands. When Nickelback closed thier set, I was aware of the time, and didn't really belive they were really done - yet everyone was leaving. There was no encore - and to that point, I was surprised at how the crowd bailed right then. It finally hit me that it was over when the stage crew stated breaking down the set. I wonder if we would have seen an encoure if the crowd had stayed and yelled for a while? Oh well - it's no biggie. It was still a fun show.
VIDEO #8 - Nickelback - ...the finale?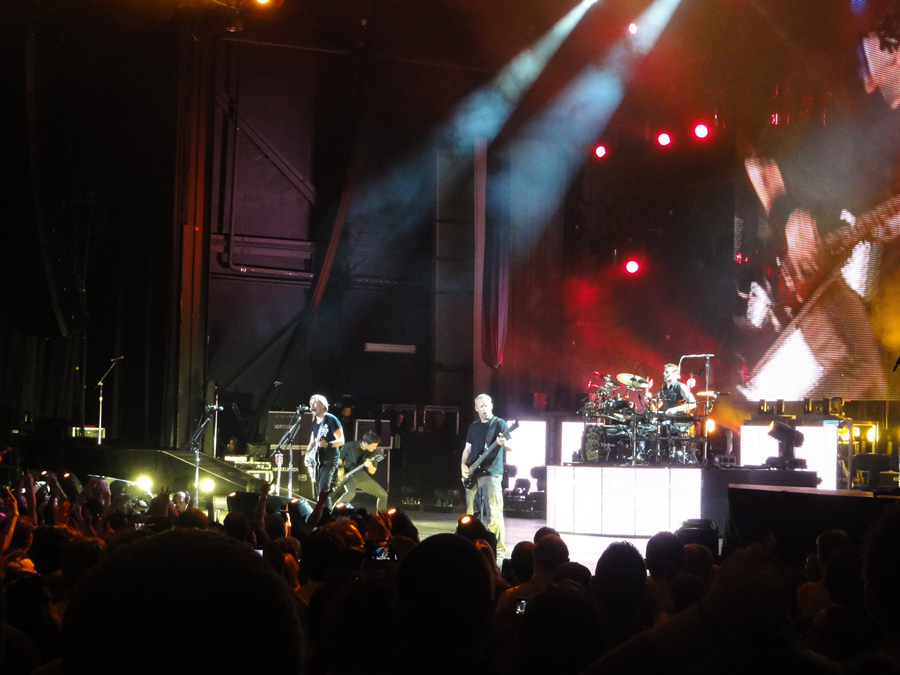 THANK YOU HOUSTON - GOOD NIGHT!!
---