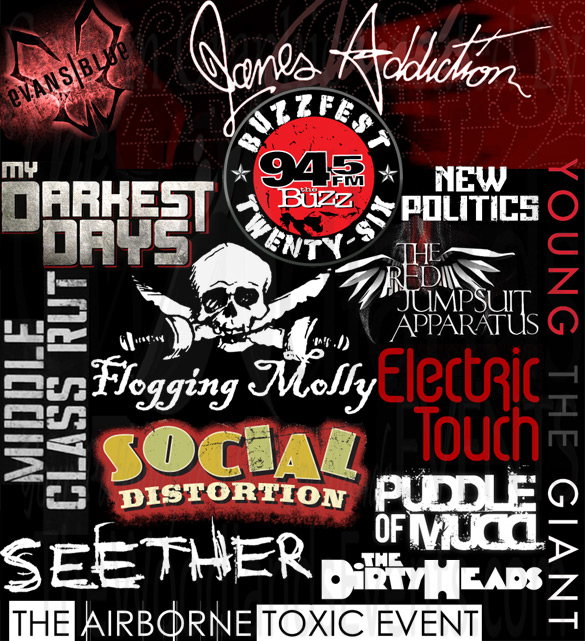 I'm a big fan of 94.5, and have been going to Buzzfest since the late 90's. However, I have to wonder what the guys at the Buzz were thinking when they put together the lineup for Buzzfest 26 - see below:
Main Stage
New Politics - 1:20 to 1:50 pm
The Airborne Toxic Event - 2:20 to 2:50
Flogging Molly - 3:20 to 4:00
Puddle of Mudd - 4:35 to 5:20
Seether - 5:55 to 7:00
Social Distortion - 7:40 to 8:45
Janes Addiction - 9:25 to 10:45

Side Stage
Electric Touch - 1:00 to 1:20 pm
Young the Giant - 1:50 to 2:20
My Darkest Days - 2:50 to 3:20
Middle Class Rut - 4:00 to 4:35
Red Jumpsuit Apparatus - 5:20 to 5:55
Evans Blue - 7:00 to 7:40
The Dirty Heads - 8:40 to 9:25

I will admit, now that I'm in my mid forties, I don't keep up with the latest bands like I used to. But I listen to the Buzz most every day - so if they get some air time - I'll know about 'em. Flogging Molly?...Social Distortion? ...on the main stage? And sure, Jane's Addiction gets some air play occasionally - but to have them as the headliner? Oh - and why the hell was Evans Blue on the side stage? ...or Red Jumpsuit Apparatus or the Dirty Heads? Any of these bands would have made better main stage acts. Honestly, the main reason I got tickets was because Seether was playing. And apparently, I wasn't the only one. Usually Buzzfest will sell out in minutes. Not this time. I don't think it ever sold out - and it seemed like the Buzz was giving away tickets like crazy. In the week leading up to the show they gave away PIT PASSES every few hours. I guess nobody wanted to pay the extra $$ for those. OK, well, enough bitching - I did have a good time, even it it wasn't the stellar line up I would have liked. ...on with the pics.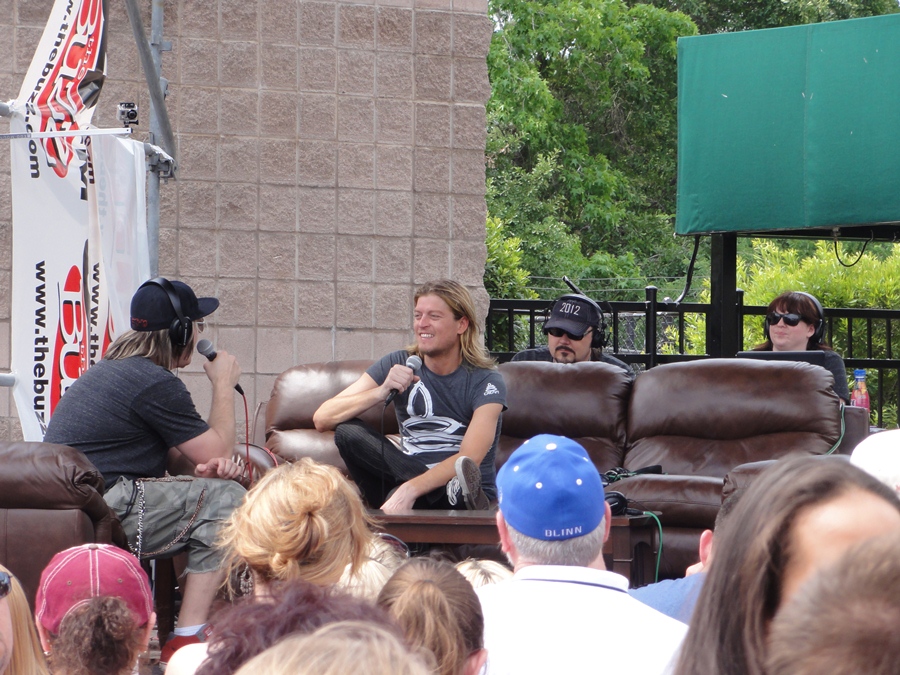 When we arrived, they were interviewing Wes (Puddle of Mudd).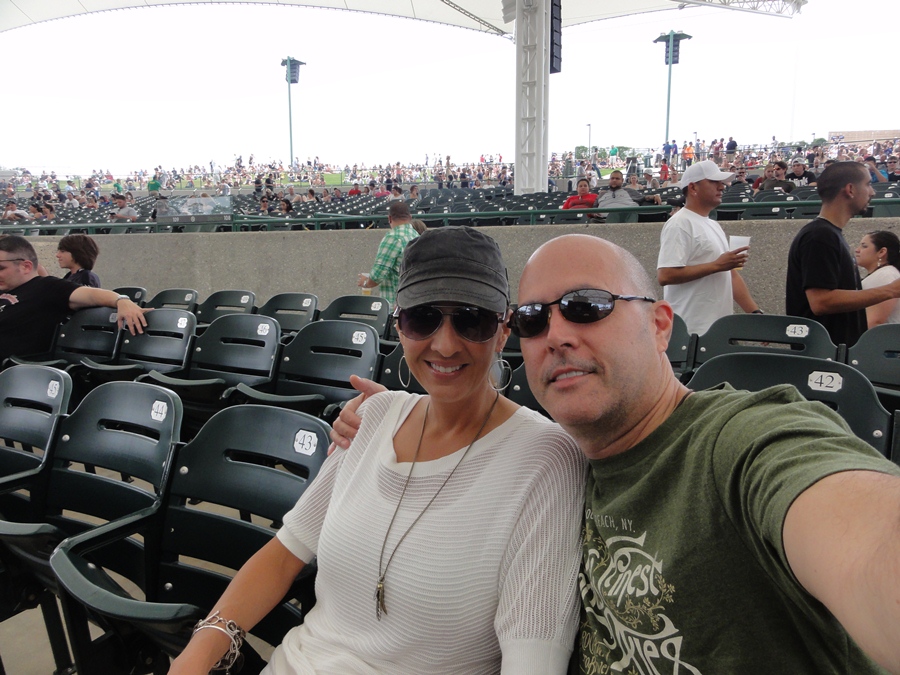 Jacqui and I get settled in.
Gosh, there's a lot of empty seats.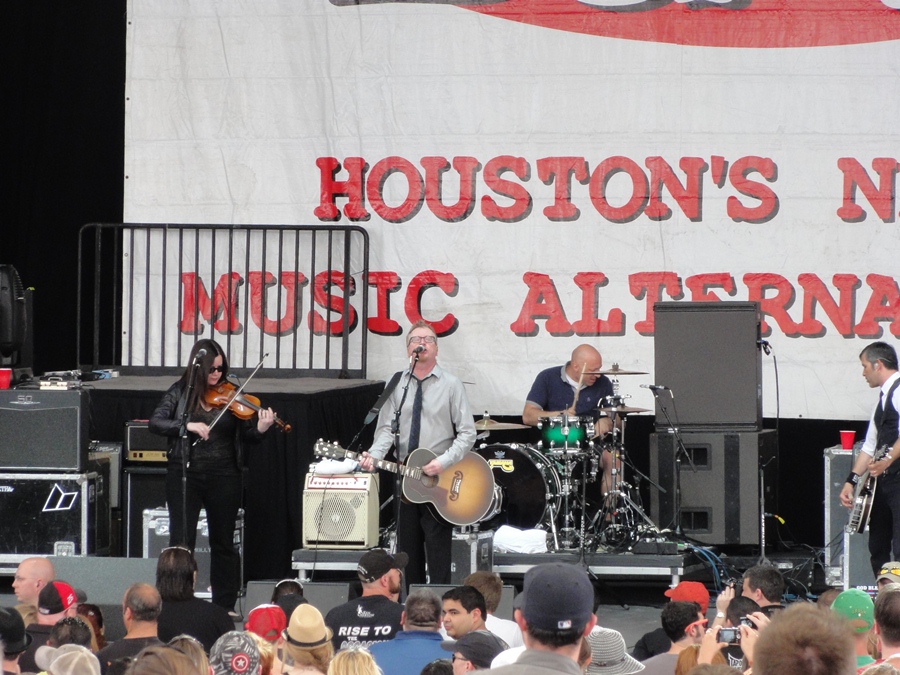 And the first band we saw was Flogging Molly.
There were some folks there who seemed to really enjoy them, but they weren't my cup of tea.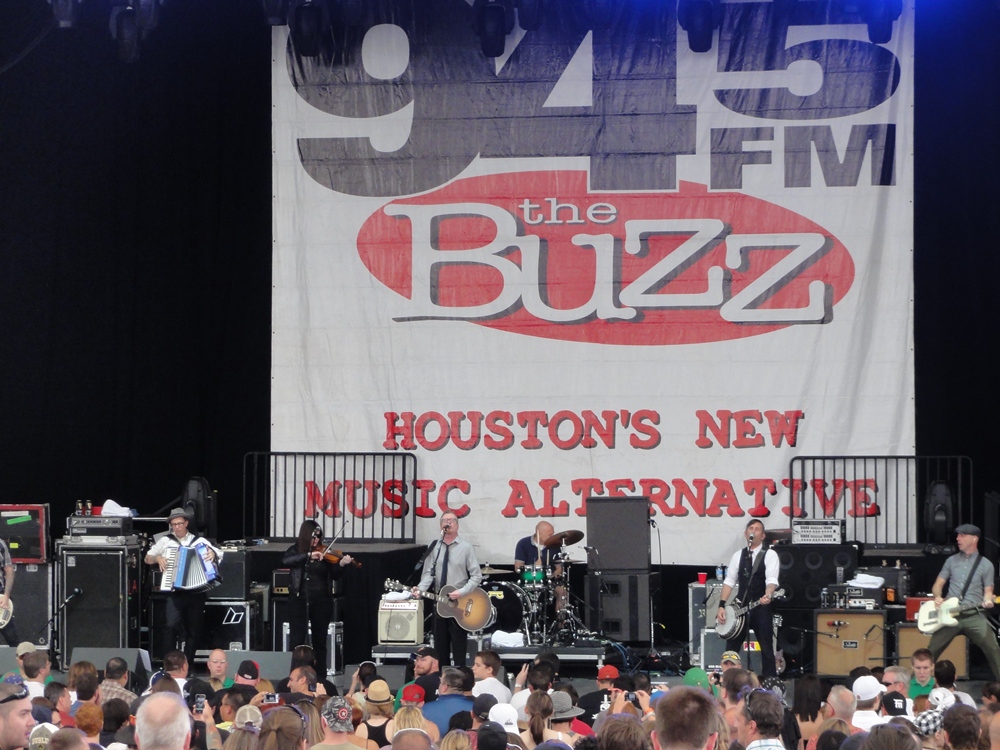 Tony summed it up best when he said "I thought this was Buzzfest - not the Renaissance Festival"
Note the accordion, fiddle and banjo.
PUDDLE OF MUDD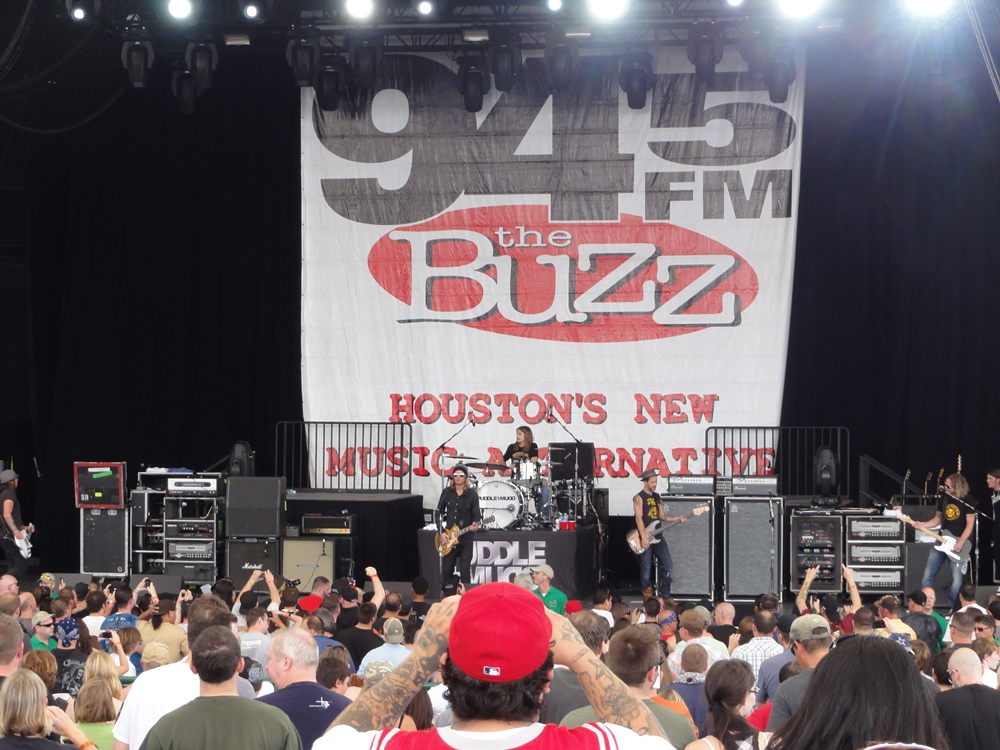 Next up was Puddle of Mudd.
When Wes started jamming and let out the first scream, I said "OK, now this feels more like Buzzfest"
CLICK HERE to see video #1 - Puddle Of Mudd - Control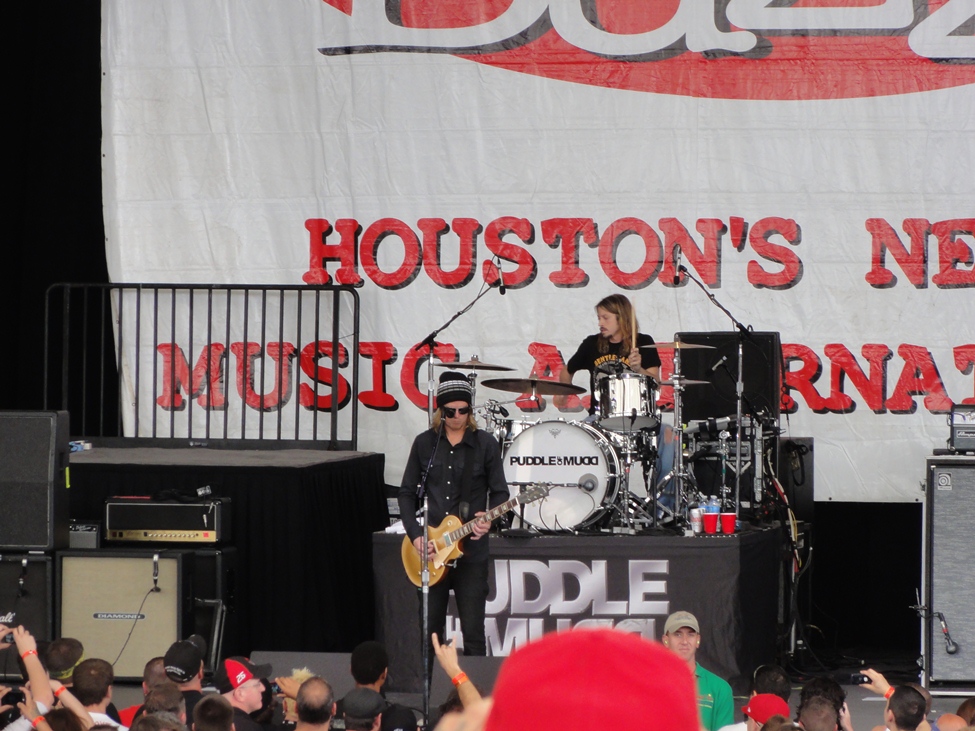 Unfortunately, his voice was shot.
We've seen puddle of Mudd several times, and they usually sound great.
CLICK HERE to see video #2 - Puddle Of Mudd - Control (part 2)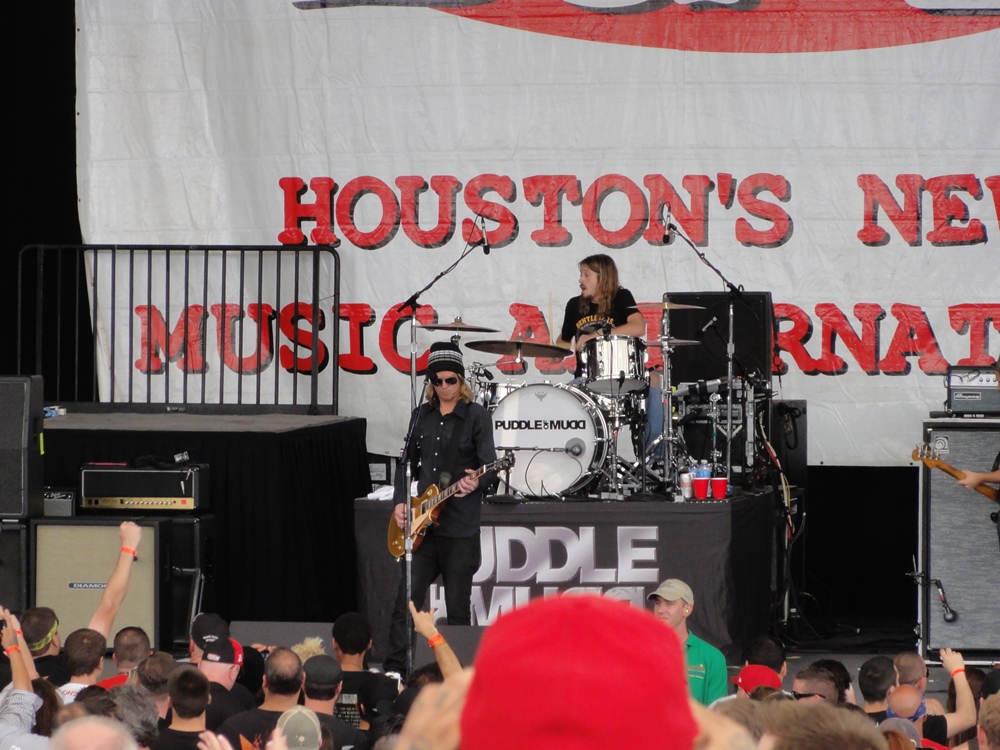 CLICK HERE to see video #3 - Puddle Of Mudd - Drift and Die
SEETHER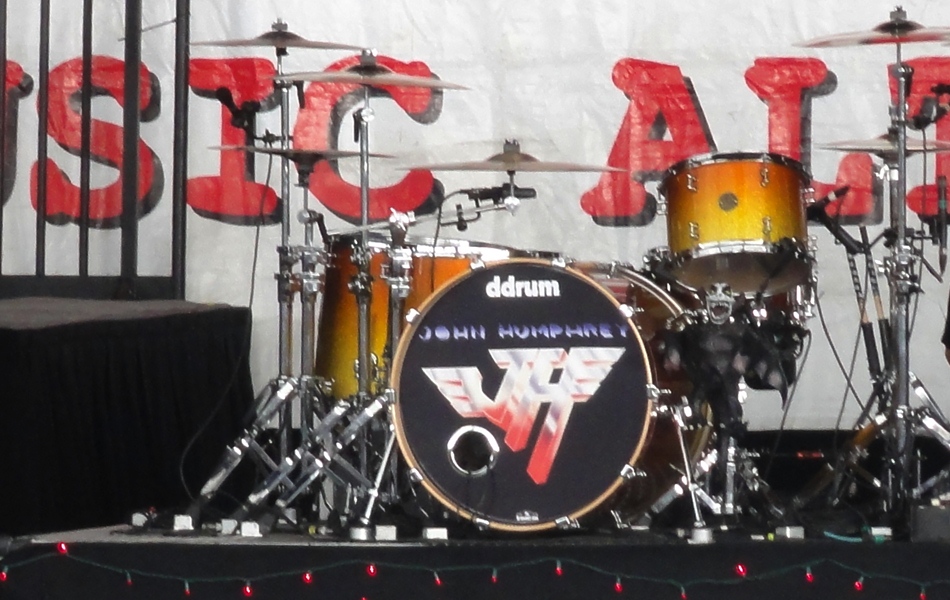 I got a laugh at John's drum kit.
Seems he's a big fan of Van Halen.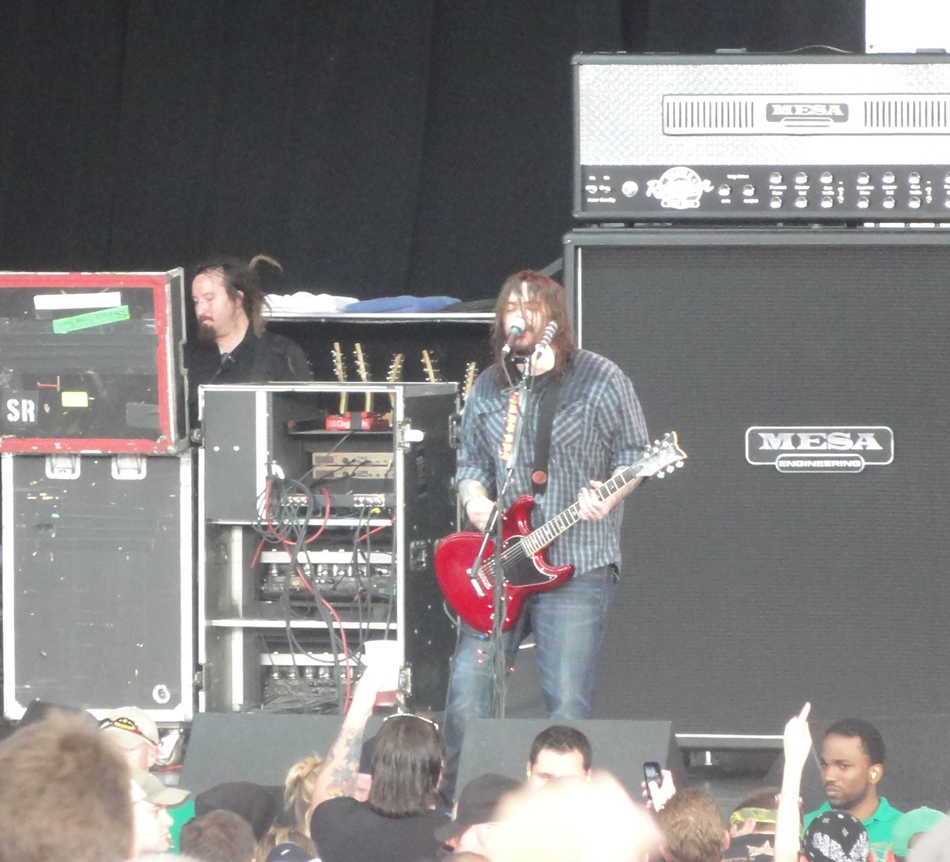 Seether came out and CRUSHED IT~!

They opened with Gasoline, then Needles...
CLICK HERE to see video #4 - SEETHER - Needles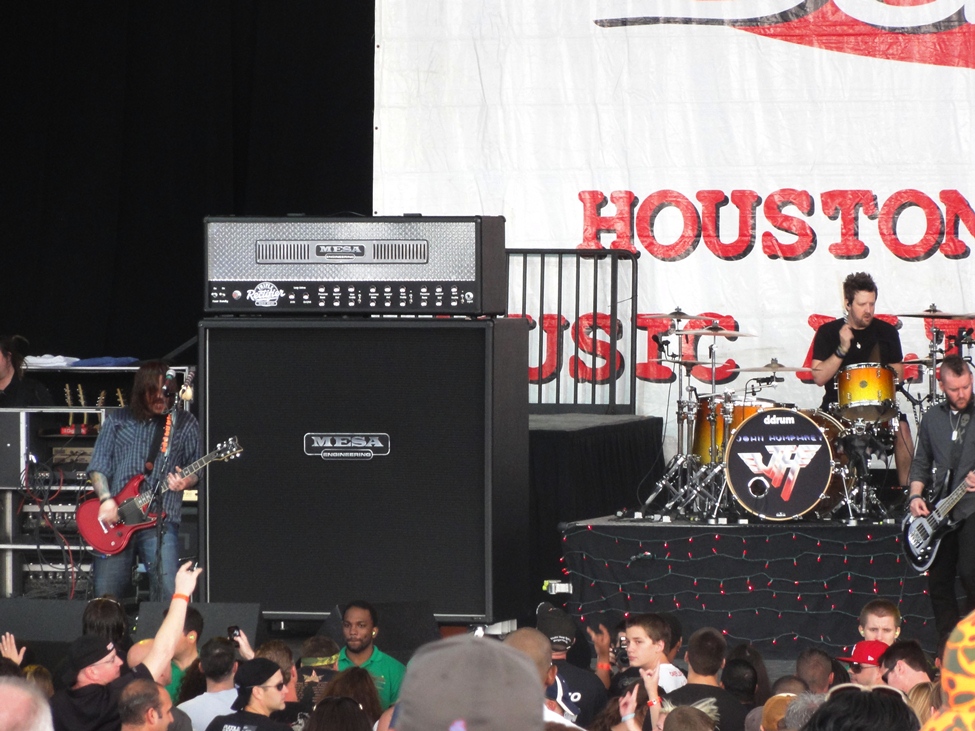 The highlight for me was when they played Fur Que (a new song off the upcoming album) - it was AWESOME~!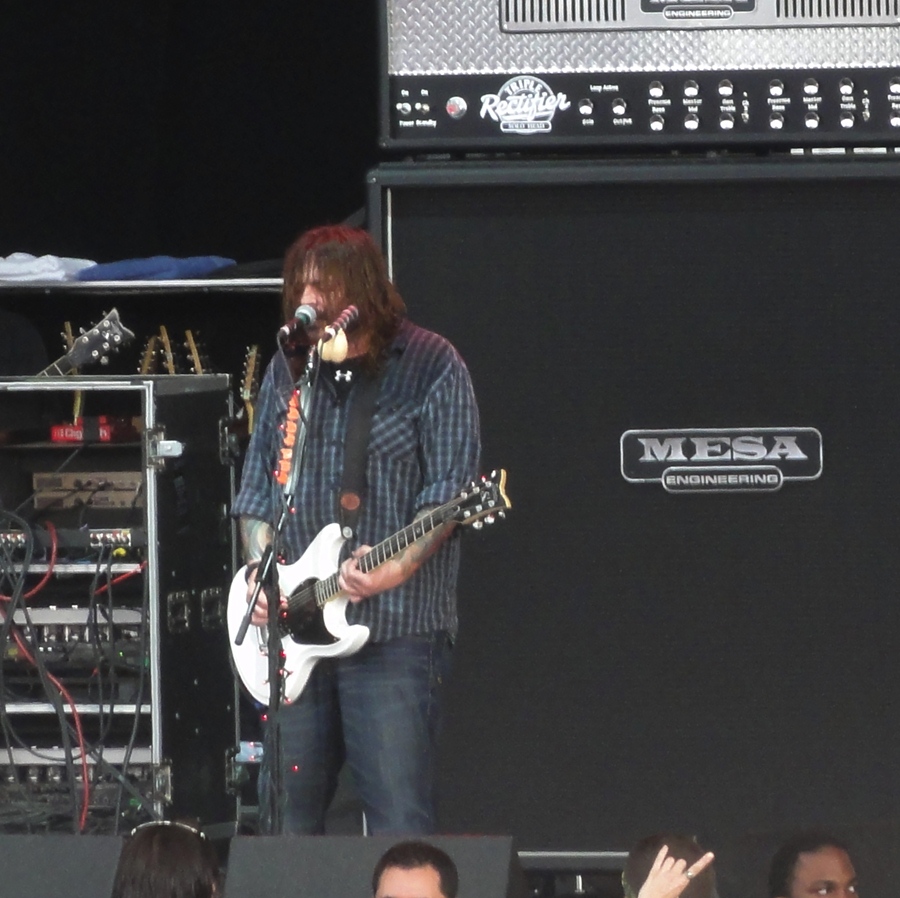 CLICK HERE to see video #5 - SEETHER - Fur Que (1st song off new album)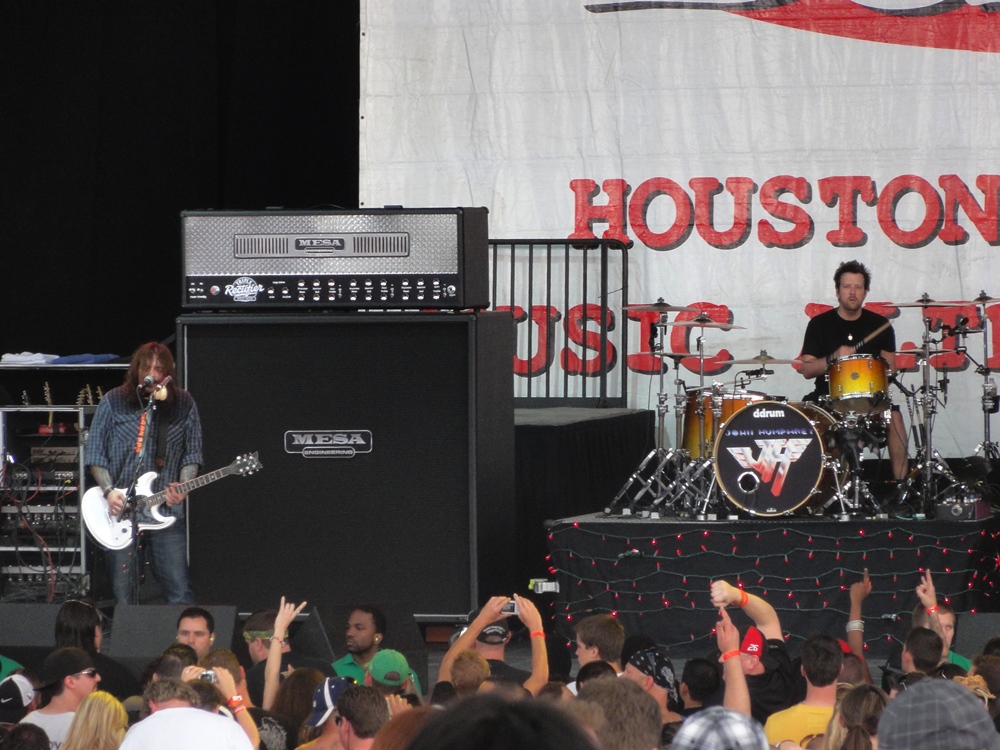 BTW - that has to be the biggest amp I've EVER seen!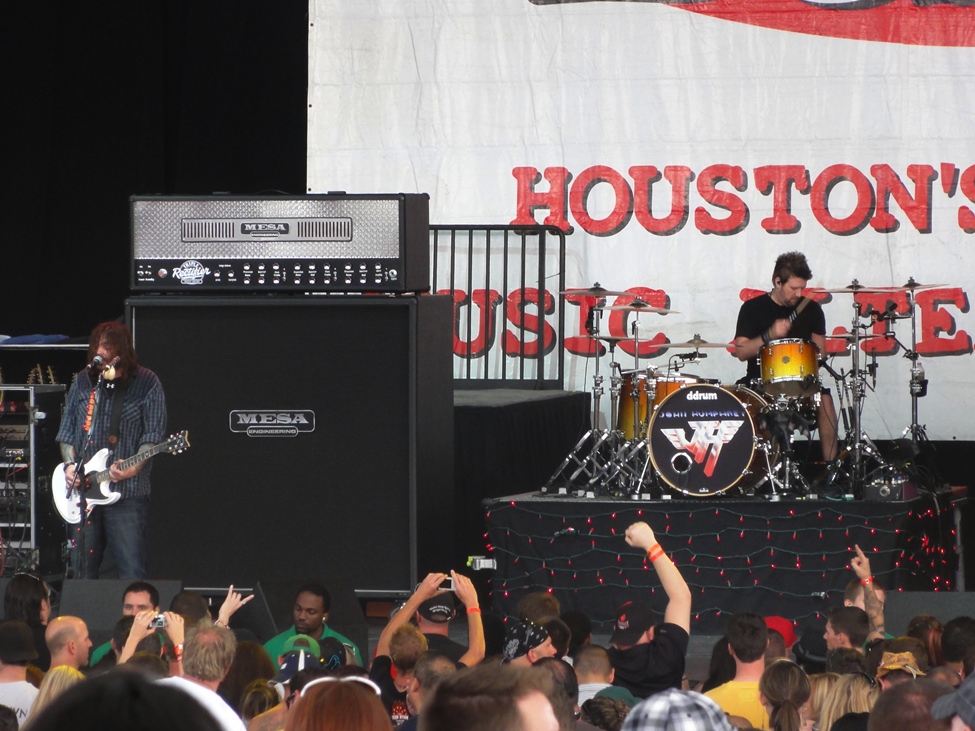 CLICK HERE to see video #6 - SEETHER - Nirvana Cover - Heart Shaped Box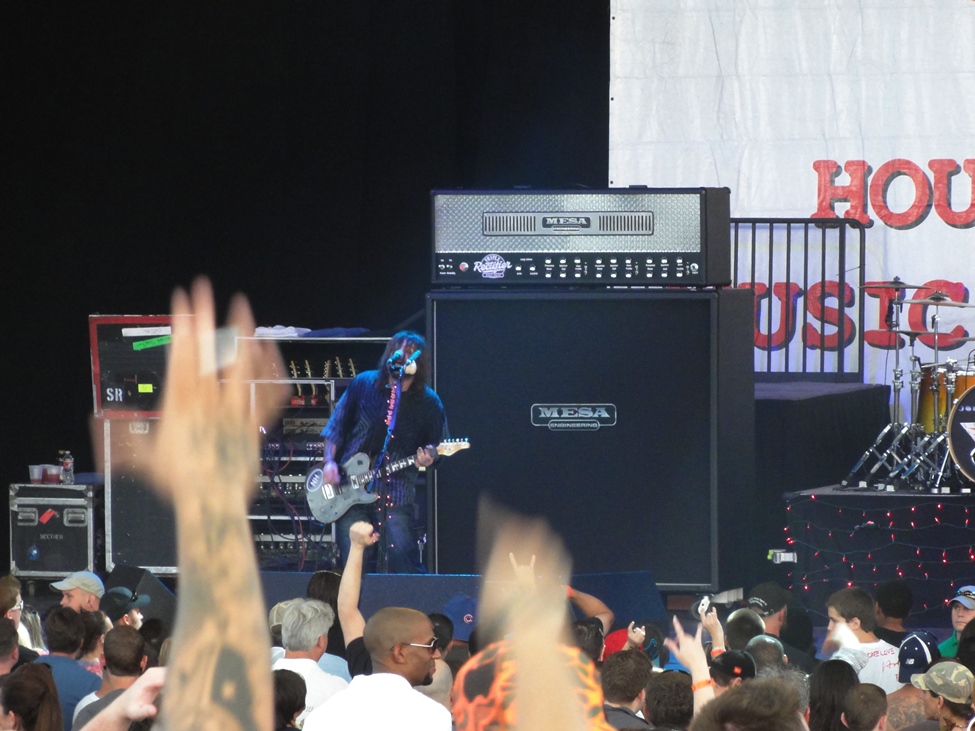 CLICK HERE to see video #7 - SEETHER - Remedy
EVANS BLUE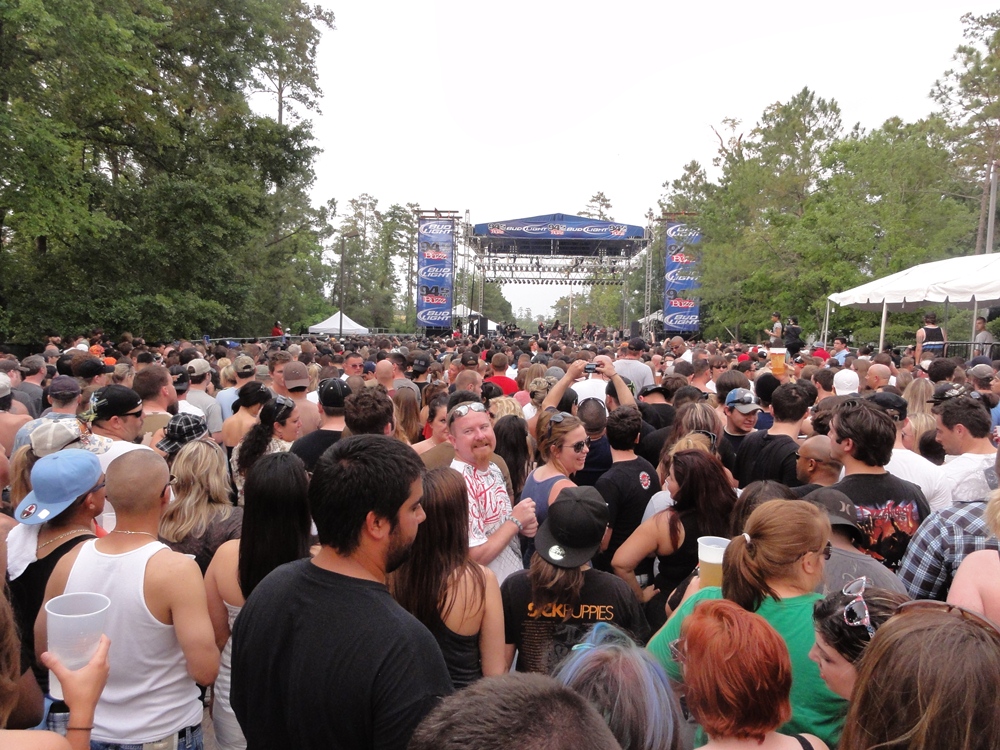 After Seether - we headed to the side stage to catch Evans Blue...
...and it seemed like everyone else did too - I've never seen the side stage so crowded - this was the view forward...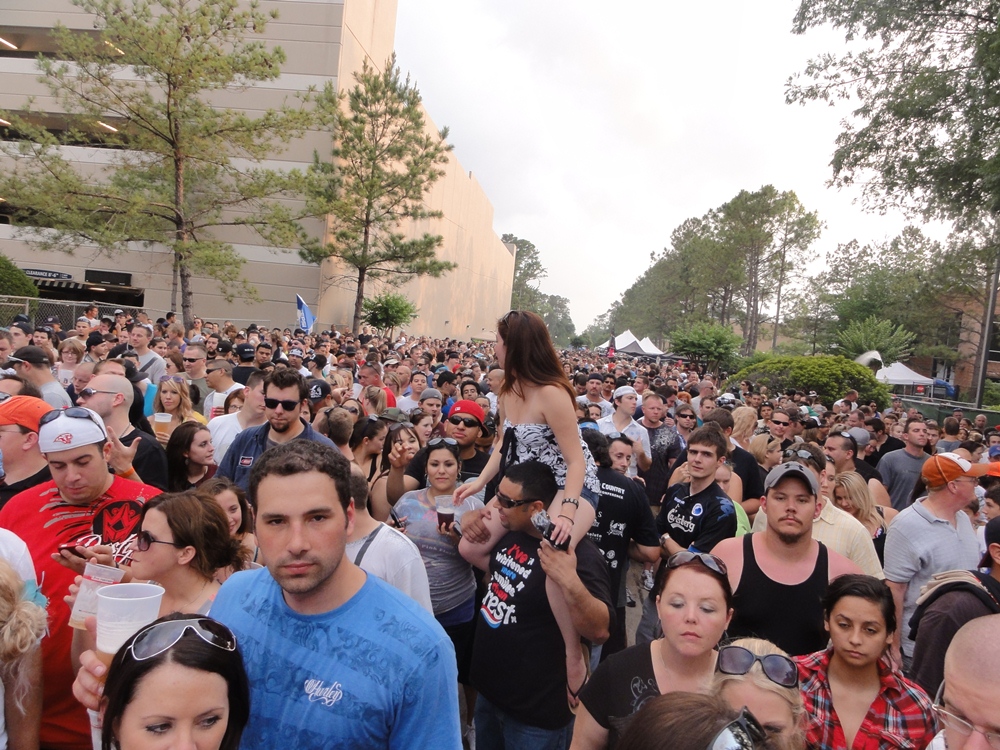 ...and this was how crowded it was behind me.
Seriously, why were they not on the main stage???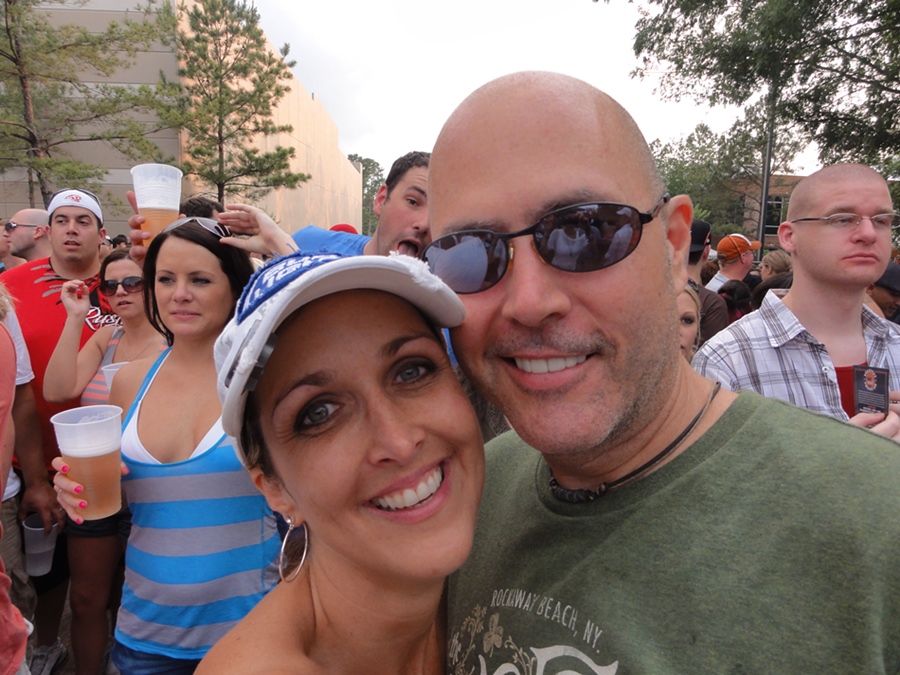 Jacqui gets a pic of me and Regina.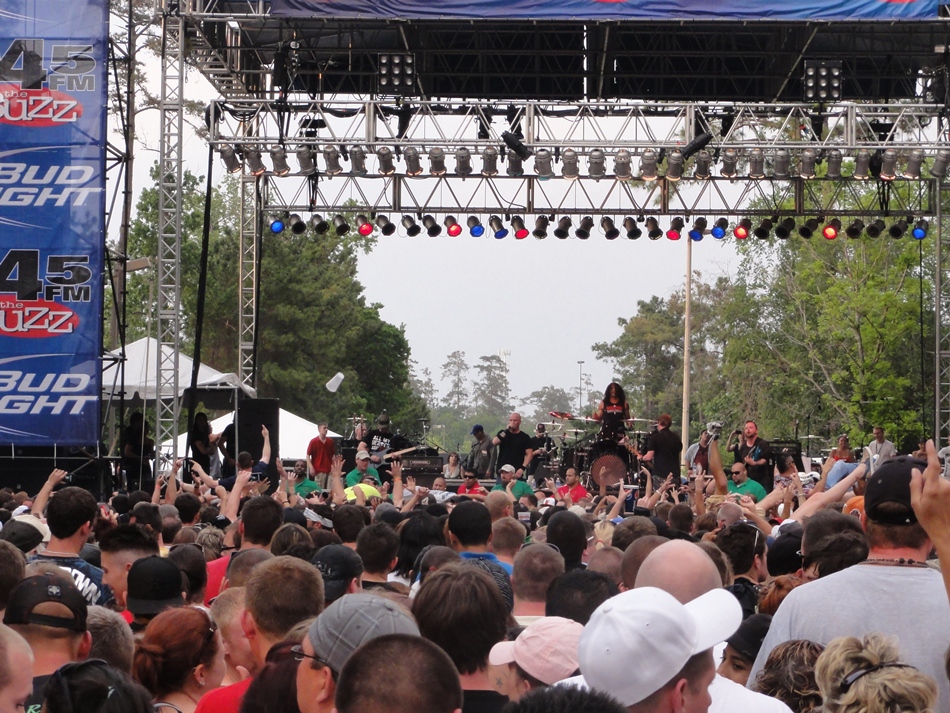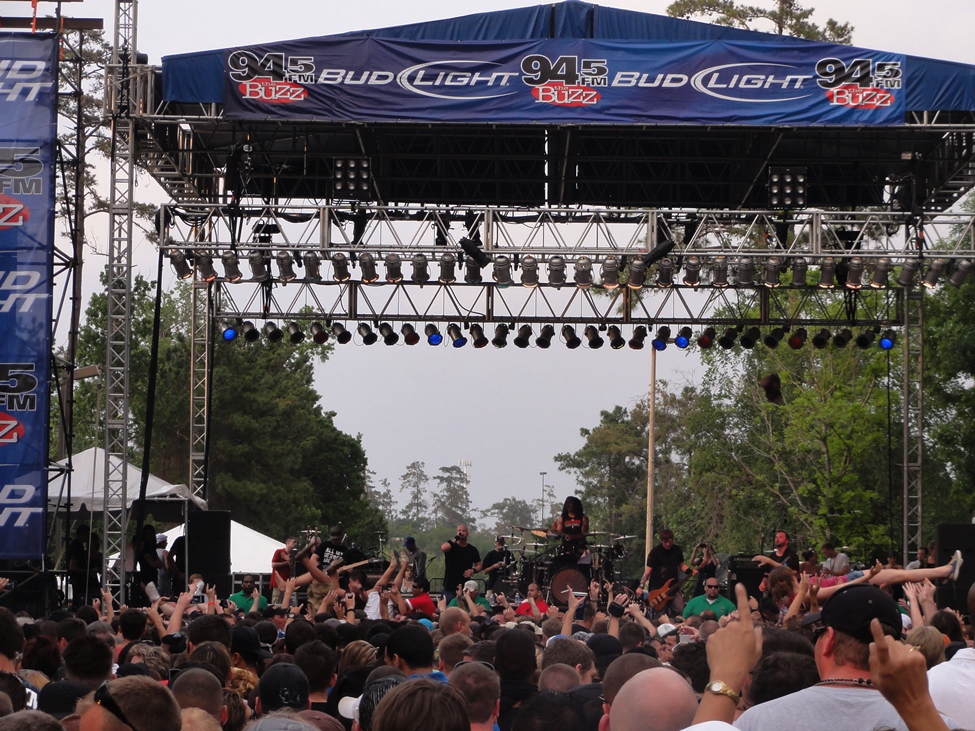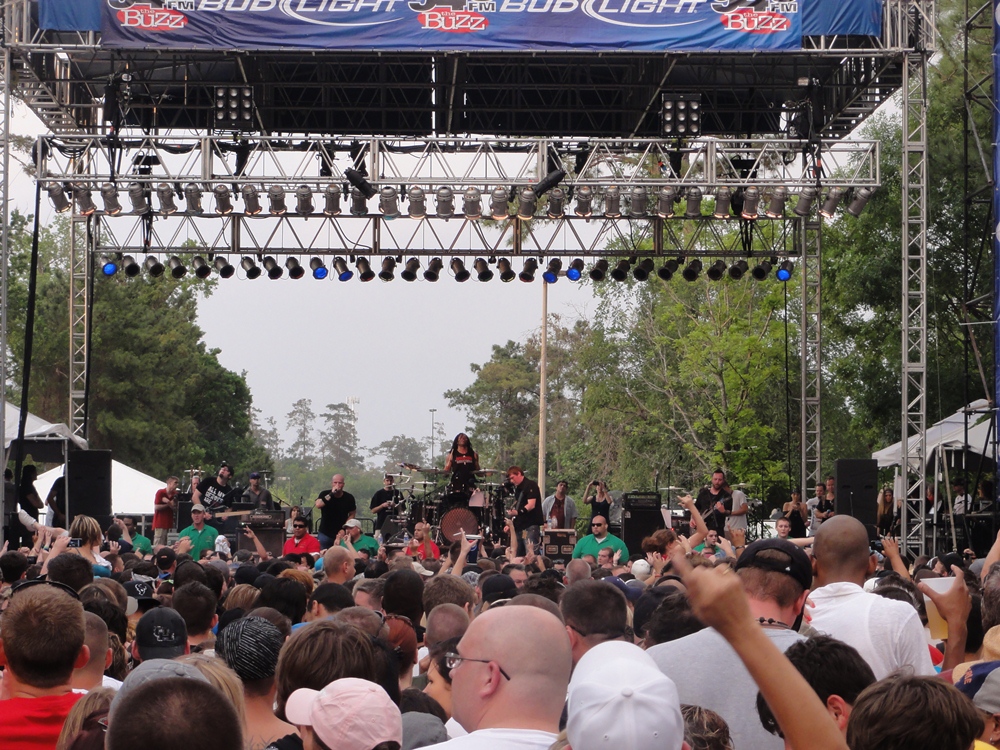 Jacqui, Scott and Regina - oh and Tony was there too (with a well insulated beer).
CLICK HERE to see video #8 - Evans Blue - Cold

None of us wanted to see Social Distortion, and we really didn't care about Jane's Addiction - so after Evans Blue, we headed out to have a late dinner.
---