DRY CREEK RANCH 2018
My brother invited me and Eric to the ranch over the last weekend in October - just before deer season opens. Technically, we could have taken a Black Buck doe, but the only thing I shot on this trip were paper targets. Oh, and lots of pictures. I shot a ton of pics of the deer at the feeders, as we were also taking inventory of the herds. Here's how the typical day would go - we'd get up just before sunrise, get some coffee, grab our gear and head out to the deer blinds. There are three separate blinds on the ranch, so we would sometimes change up which one we'd take. After that, we'd head to the truck stop about 10 minutes away for breakfast. An AWESOME breakfast BTW. Then it was back to the ranch where we'd work on various projects - painting the gate, repairing fences, stocking/checking the feeders, cleaning up some burn piles - good ol' ranch work. We'd usually wrap up around 2 or 3 and relax a bit before heading out to the blinds for the evening feed. Then we'd usually end of the night over at David's Ranch.... and wow...talk about a nice ranch...Anyway, we'd grill steaks and have some drinks over there until we'd head back for sleep - rinse and repeat the next day. It was FUN!
P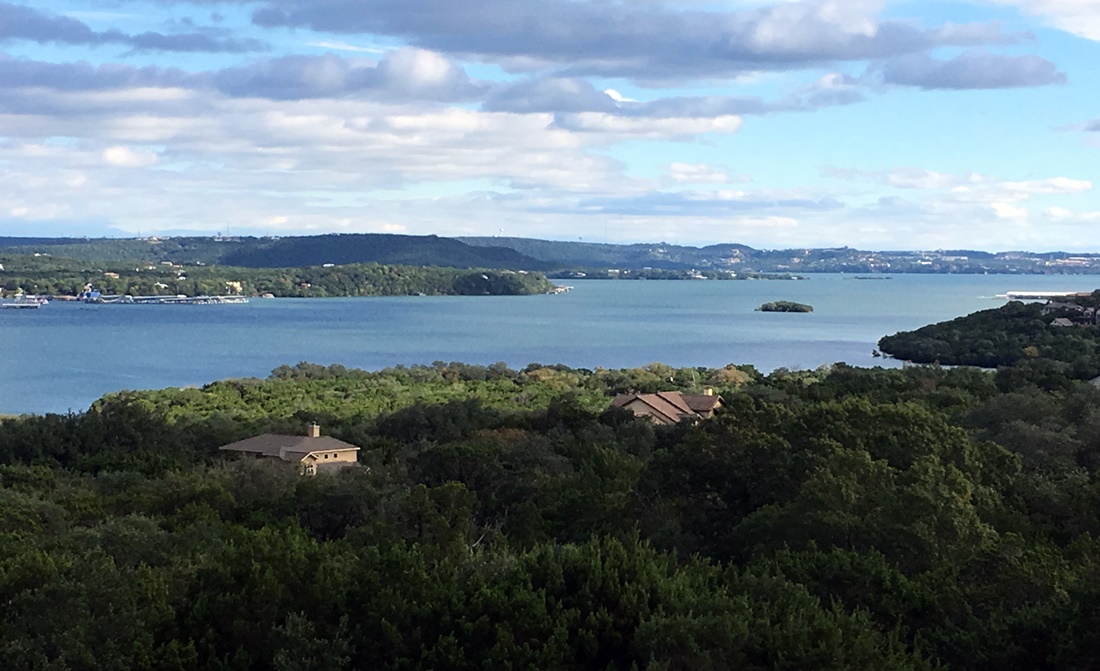 On the drive up, we stopped at Bill's condo - and wow - Lake Travis is FULL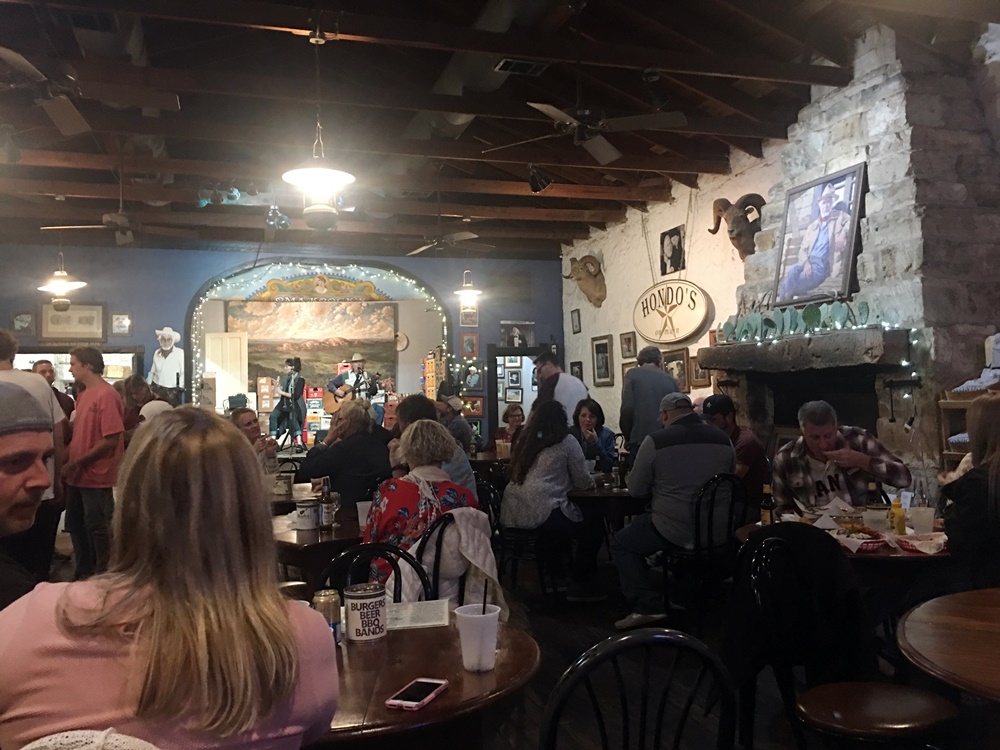 We had dinner at Hondo's in Fredericksburg Thursday night.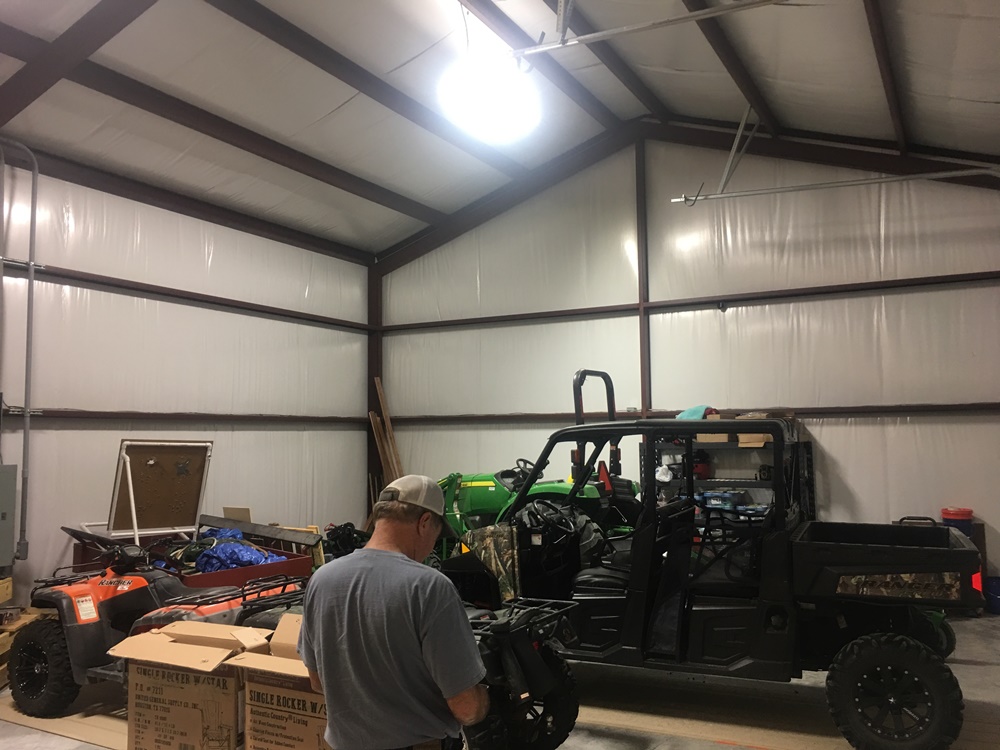 The new 'barn- dominium' is nice!
2/3 is devoted to storage....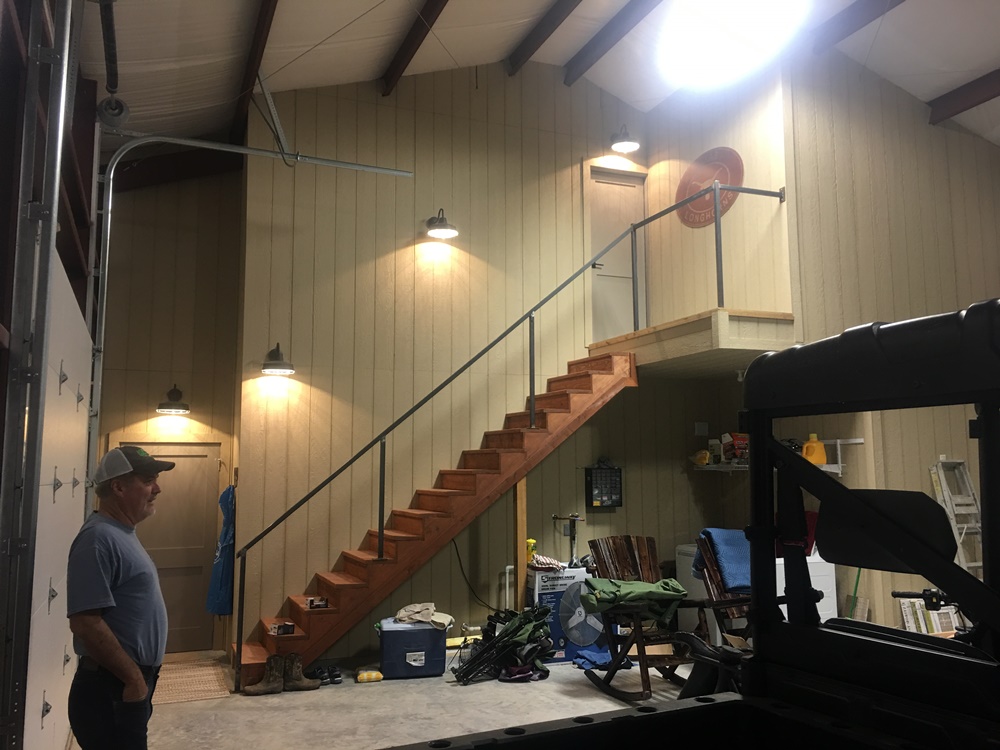 ...and the other 1/3 is living space
I didn't get any pics of the inside - but it's super nice.
The bathroom downstairs is nicer than my master bath at home!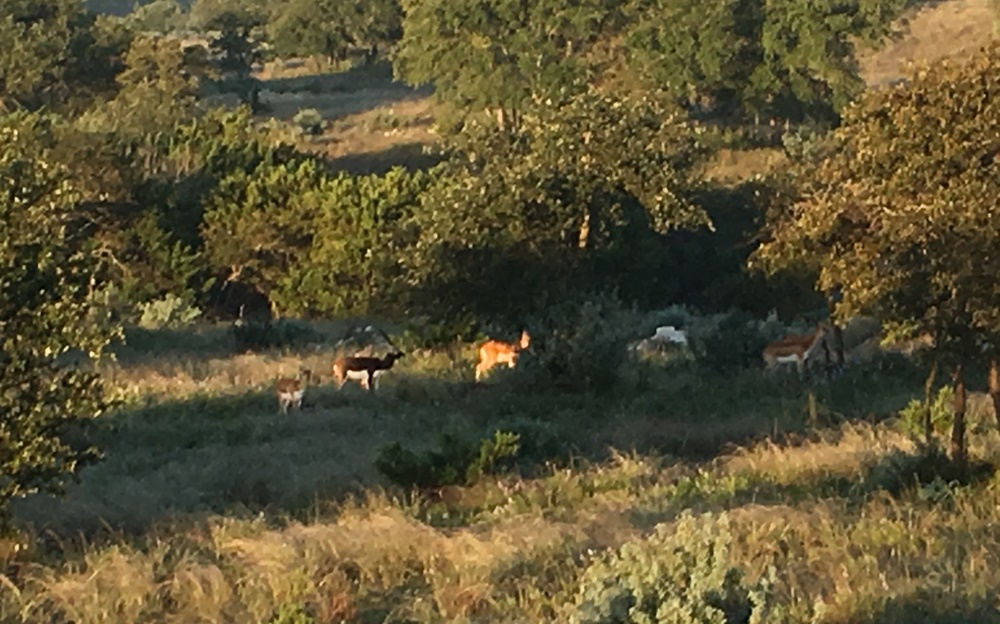 ...but we didn't come all this way to relax inside...
Here's some Black Buck!
CLICK HERE TO SEE A QUICK VIDEO OF THE BLACK BUCKS!!

Click here to dowload the file

The view from the wrap around porch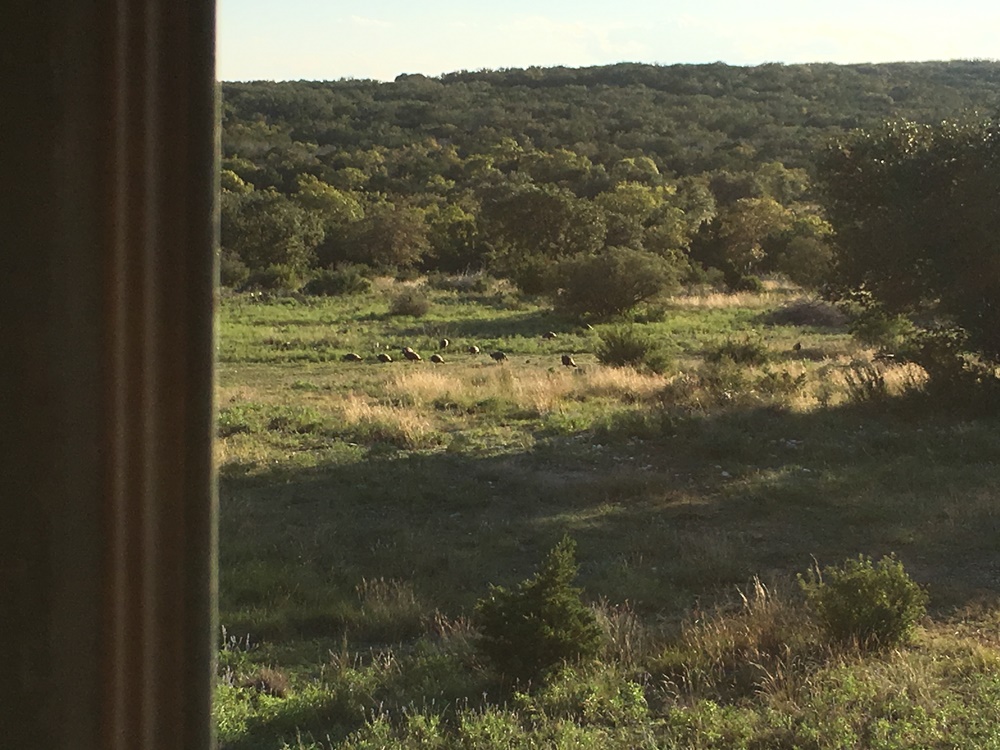 From the feeder, I see a heard of turkey coming in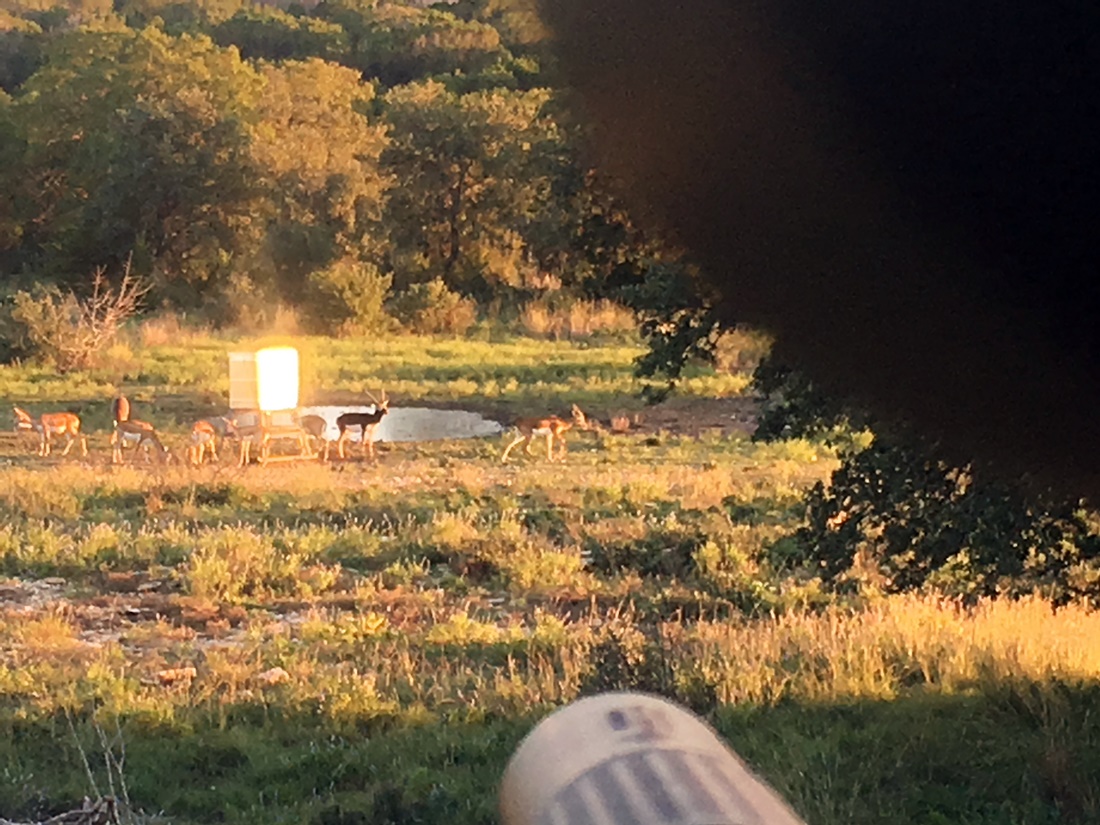 Black Bucks by the feeder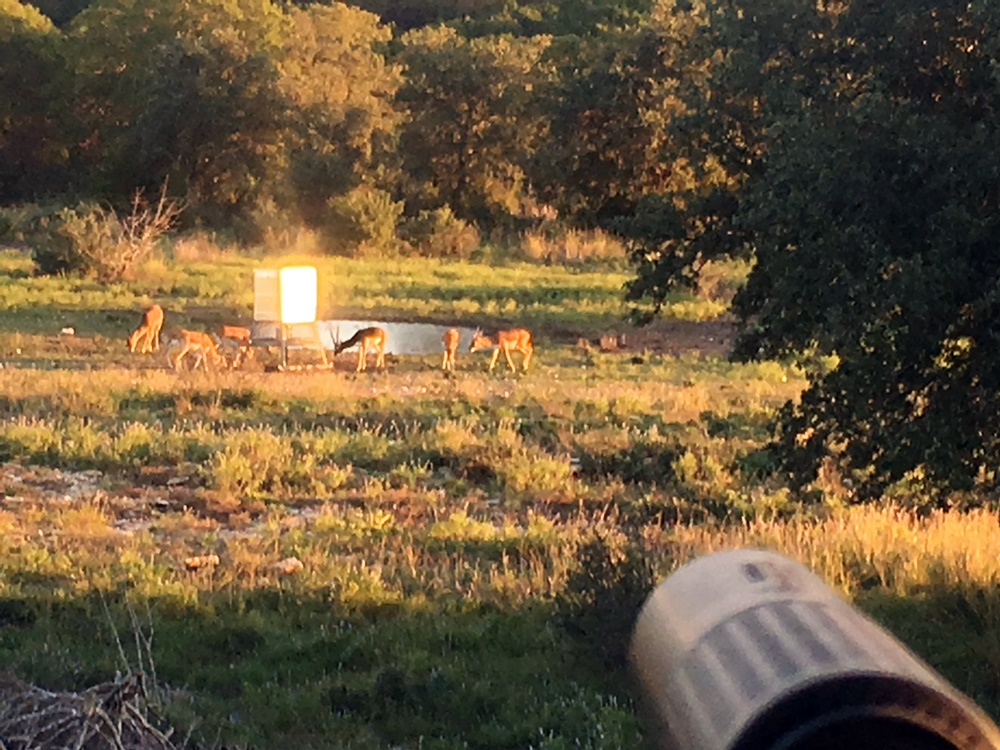 Sunrise the next morning was beautiful
CLICK HERE TO SEE VIDEO OF THAT NICE 8 POINT BUCK - HE WAS SO CLOSE TO THE BLIND!
Click here to dowload the file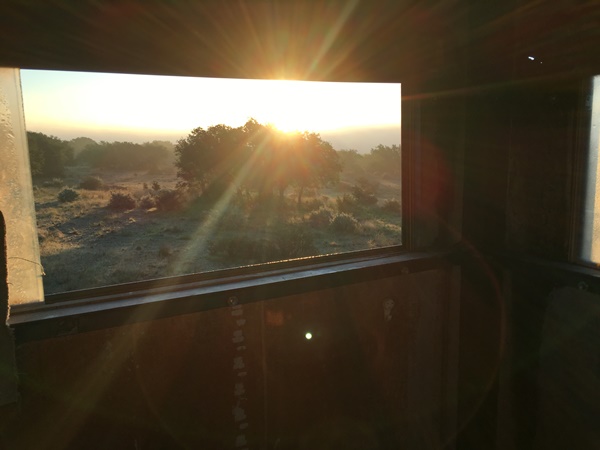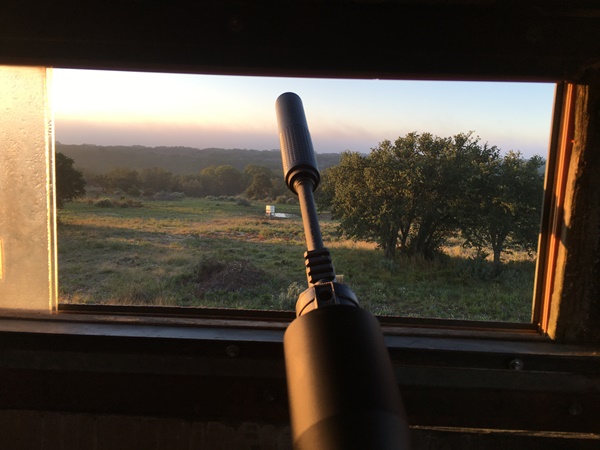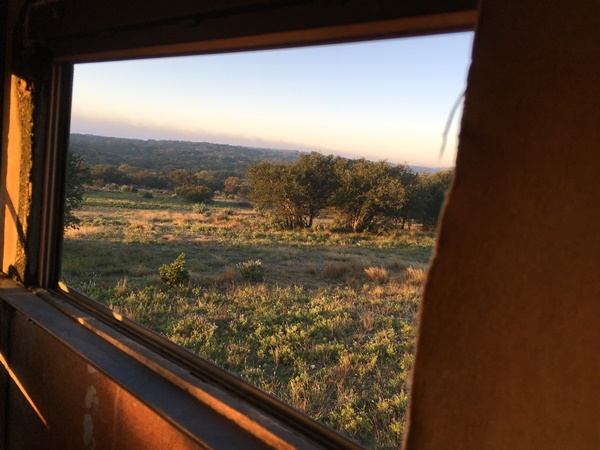 Another beautiful sunrise over Texas

That is a huge Urial ....I think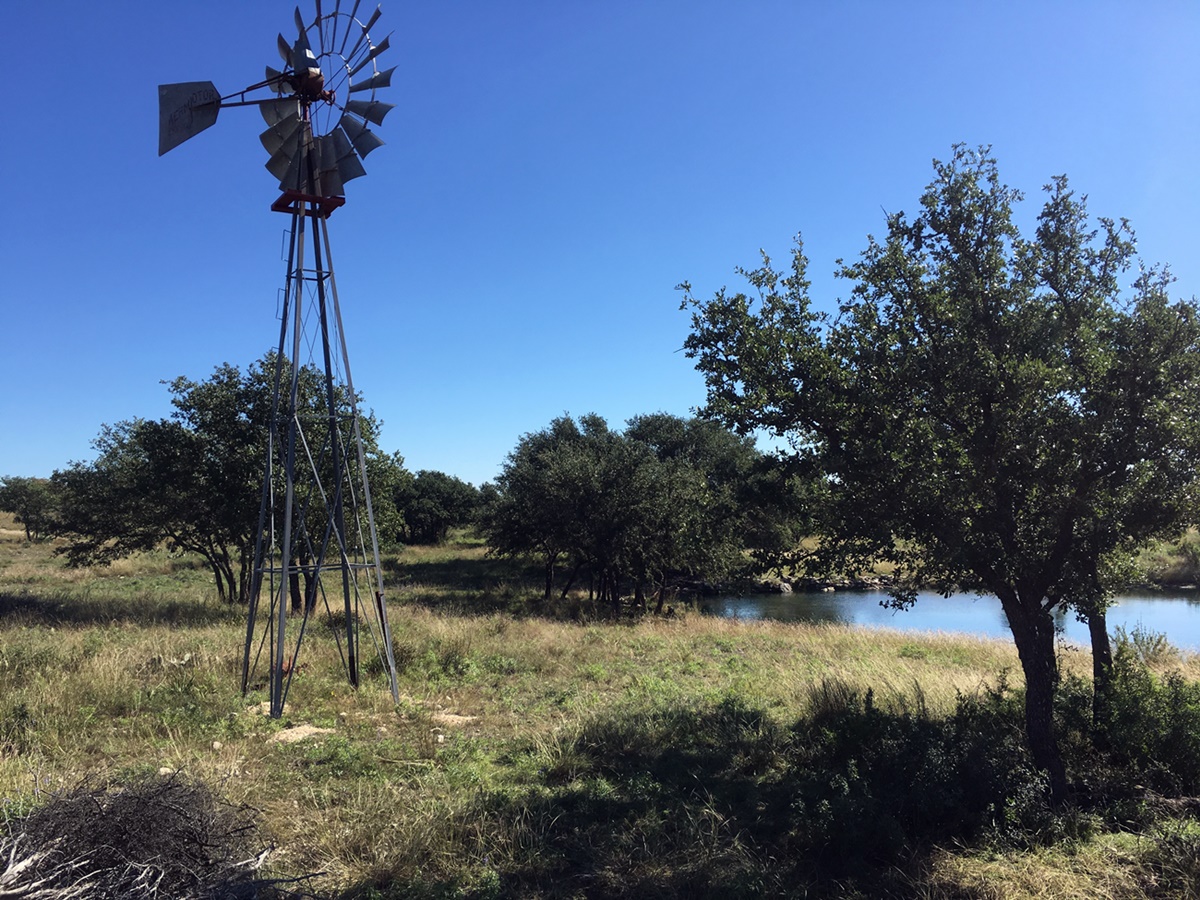 It's so peaceful on the ranch

Took a quick selfie while Bill and I refilled the feeders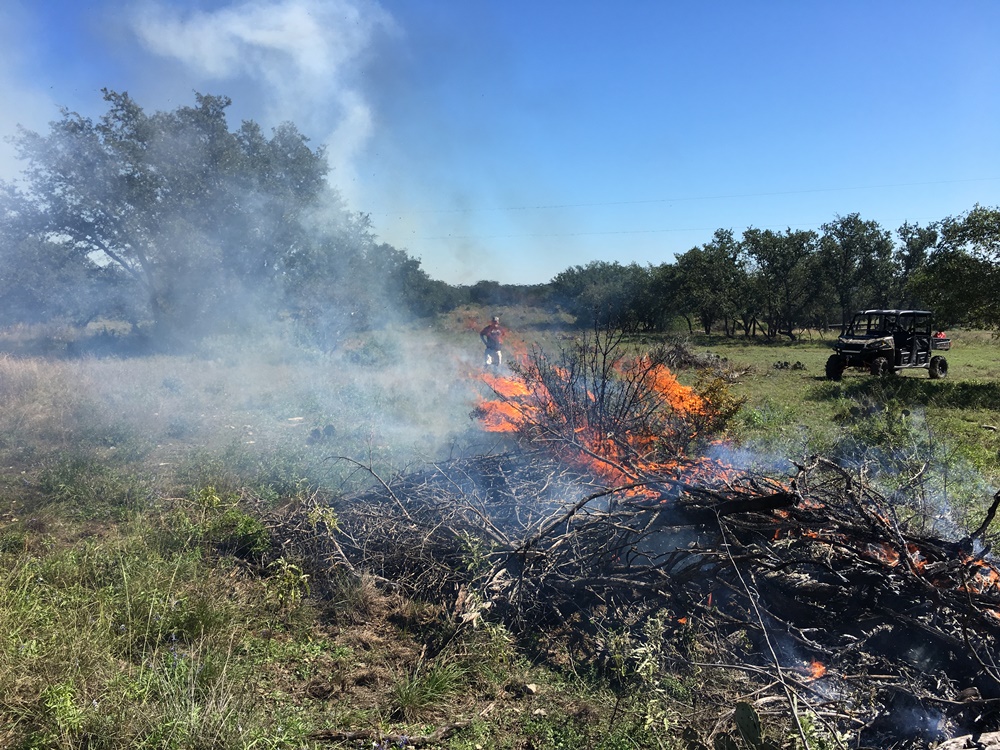 We also burned a few cedar piles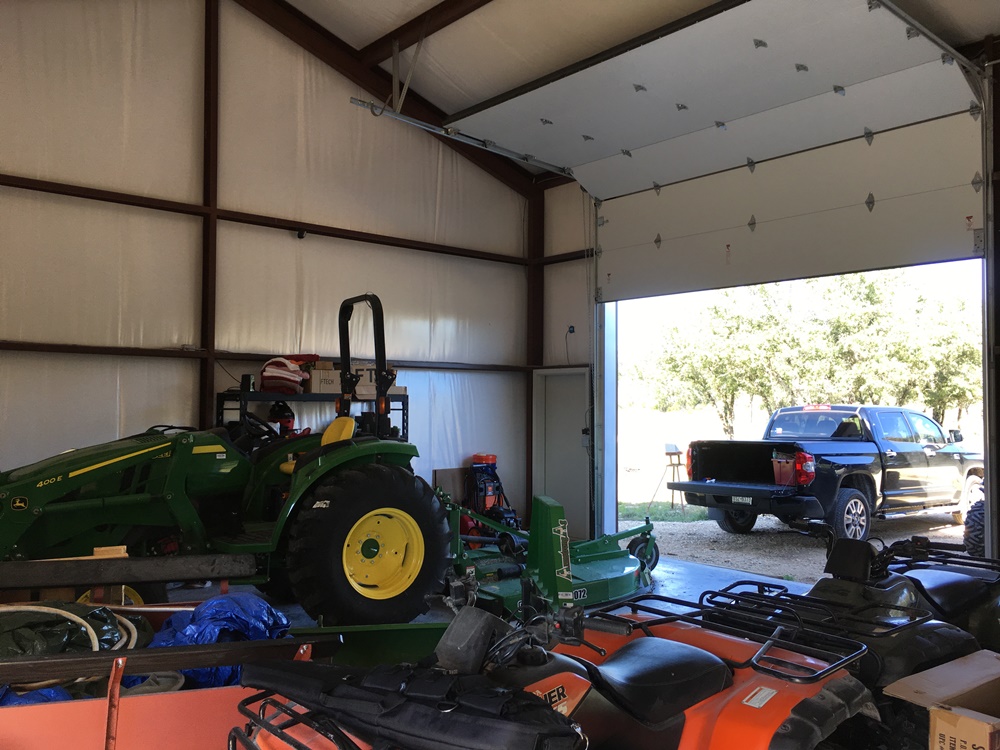 ...a boy and his toys...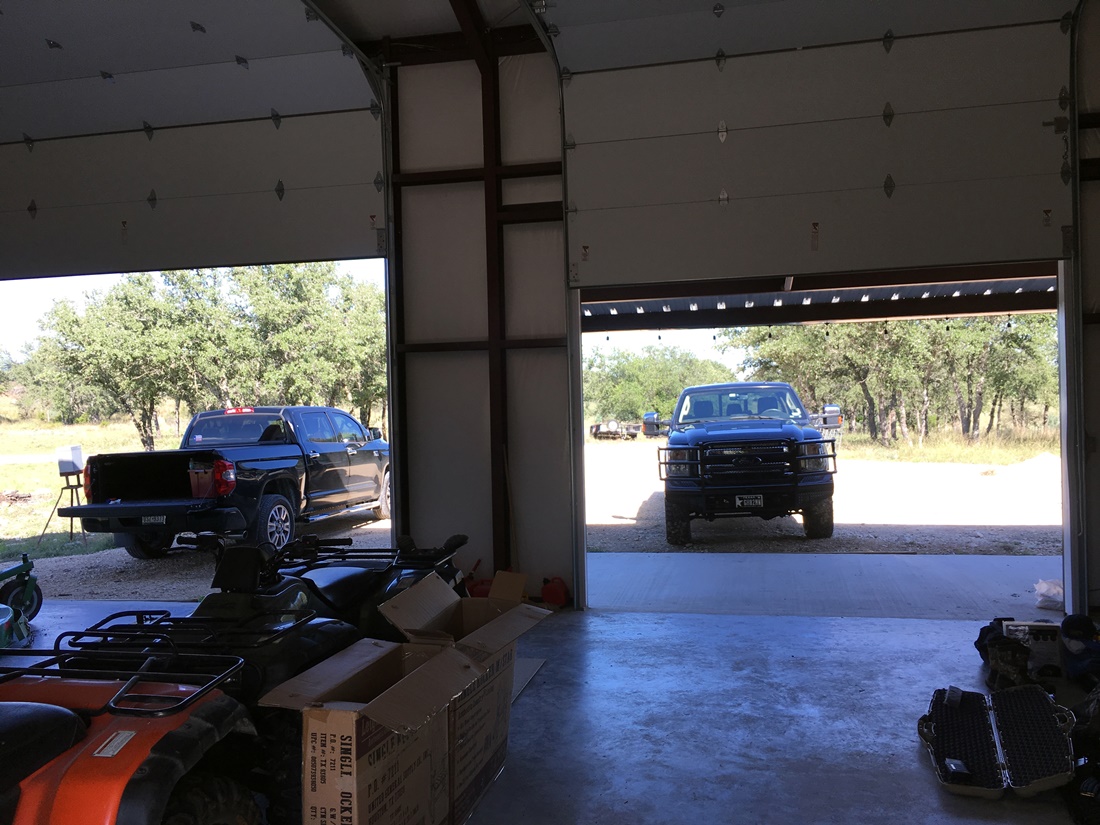 These are the two main loading doors...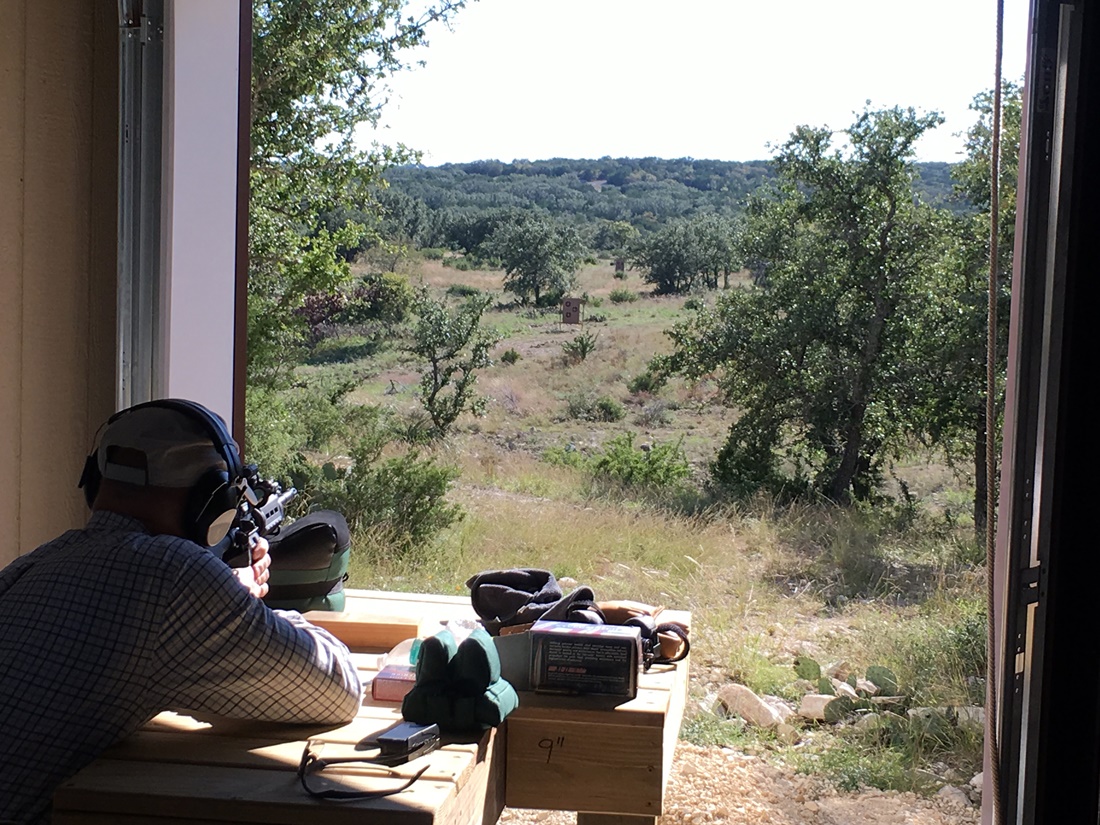 ...and this small loading door on the other side is the shooting range.
There are targets at 100 and 200 yards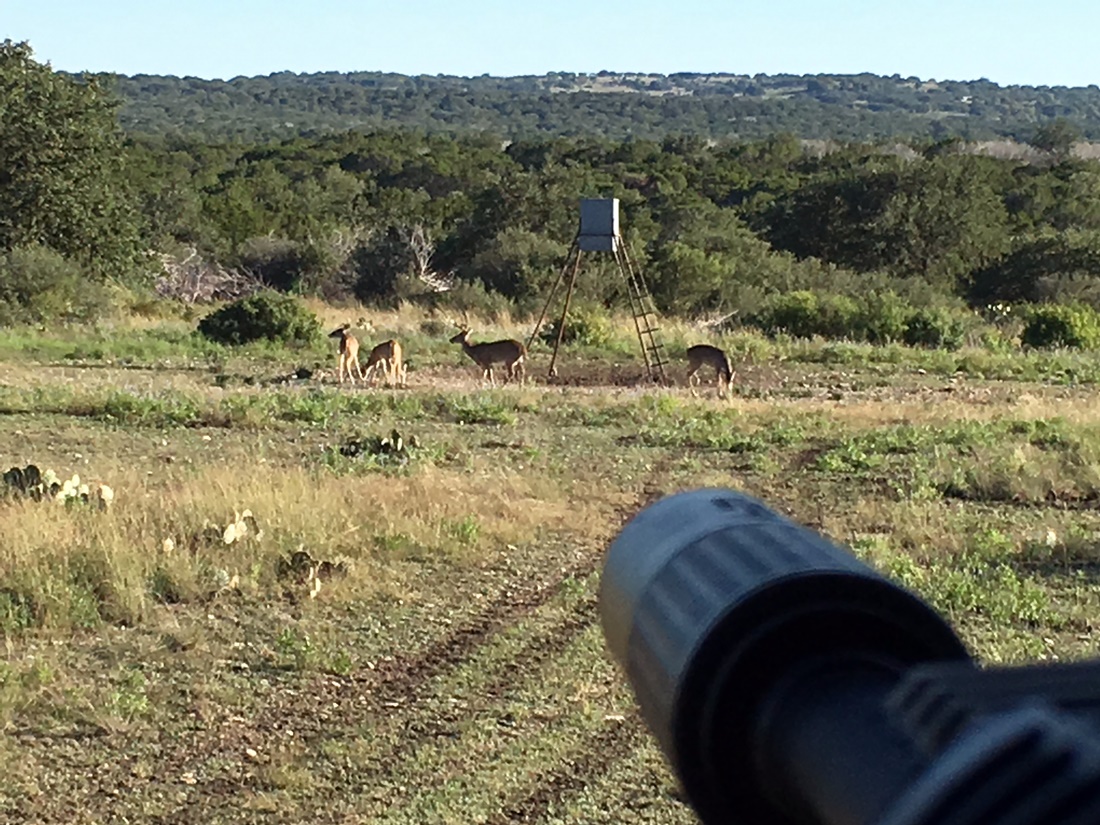 Another White Tail buck with a few doe
CLICK HERE TO SEE VIDEO OF THE WHITE TAIL PRANCE AROUND THE FEEDER
Click here to dowload the file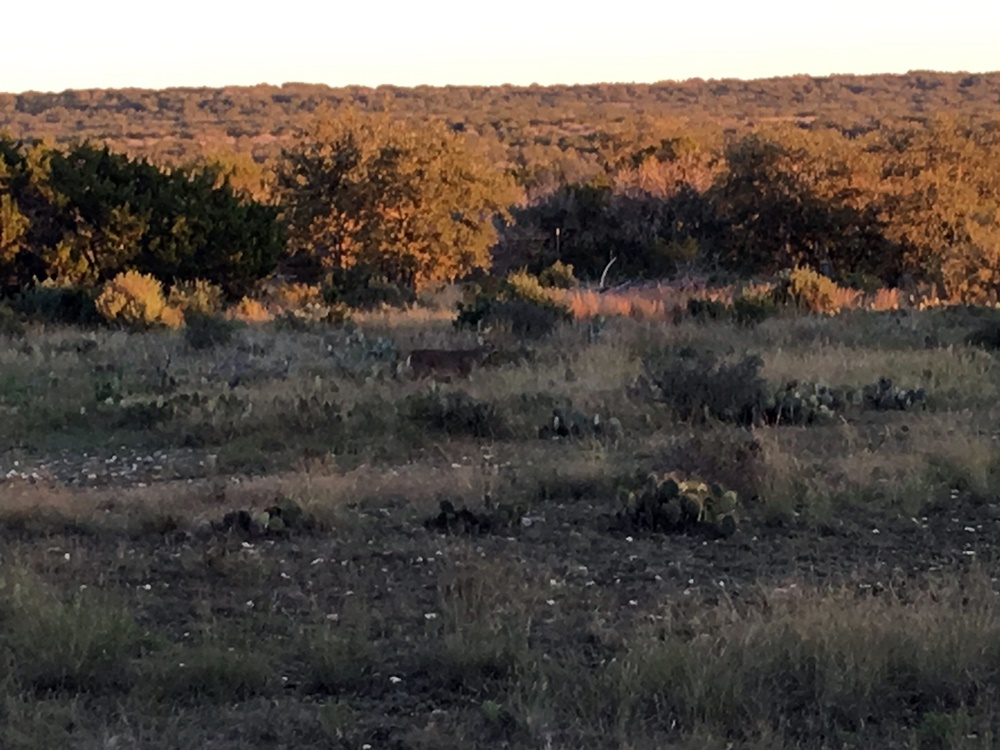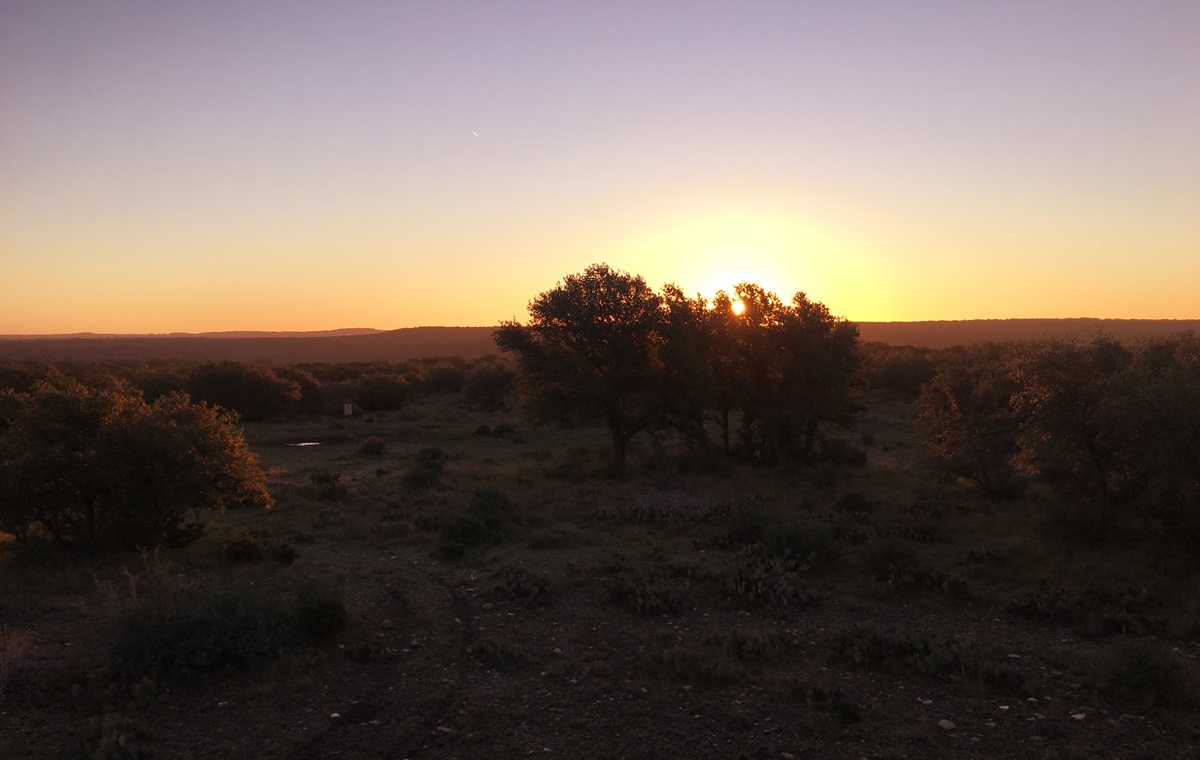 The sun sets on another fun visit to the Dry Creek Ranch

---